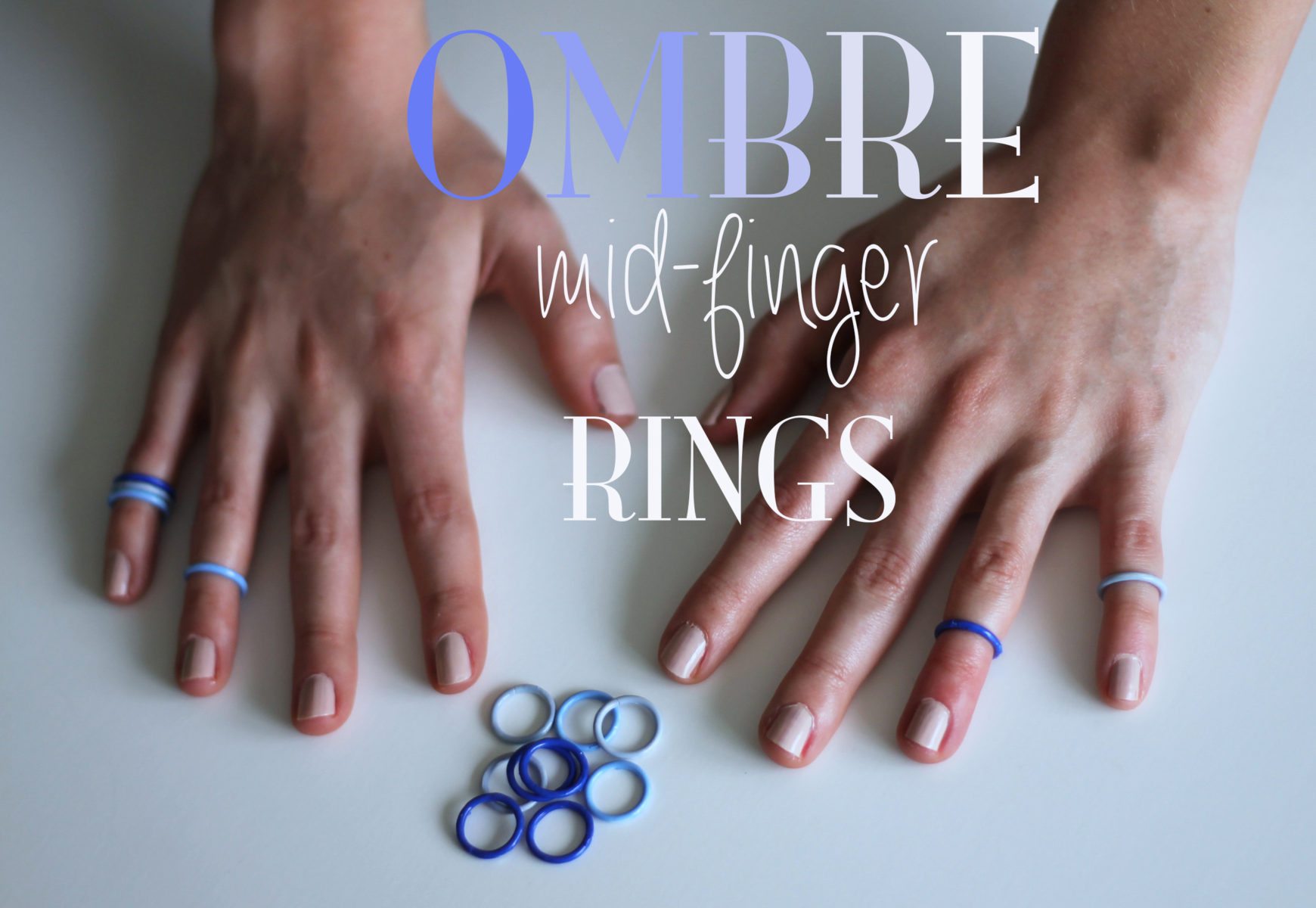 The mid-finger ring trend is one that I am all over. The only problem is, is that I have extremely tiny fingers (think ET phone home scene); so coming by rings that fit is a troublesome task. Since finding rings is so hard, I came up with a way that I could (and you, if you have tiny fingers) can wear the mid-finger ring trend!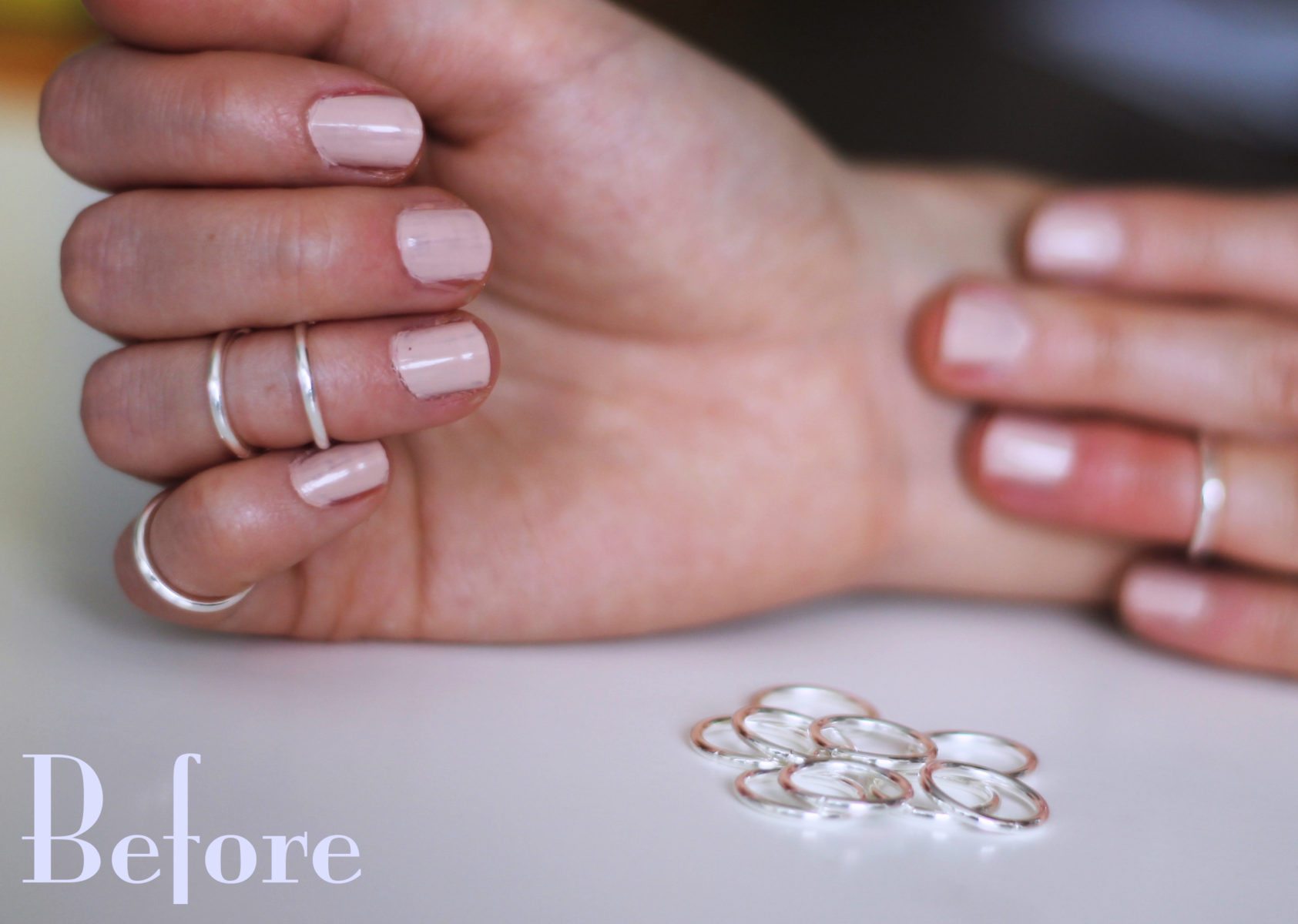 So what's the secret? It's jump-rings of course! These tiny silver rings used for jewlery making are small and pretty enough so that you can wear them as midi rings. Although I do love the look of the silver, and have worn them like this multiple times, I wanted to get creative and give my fingers some bright colour!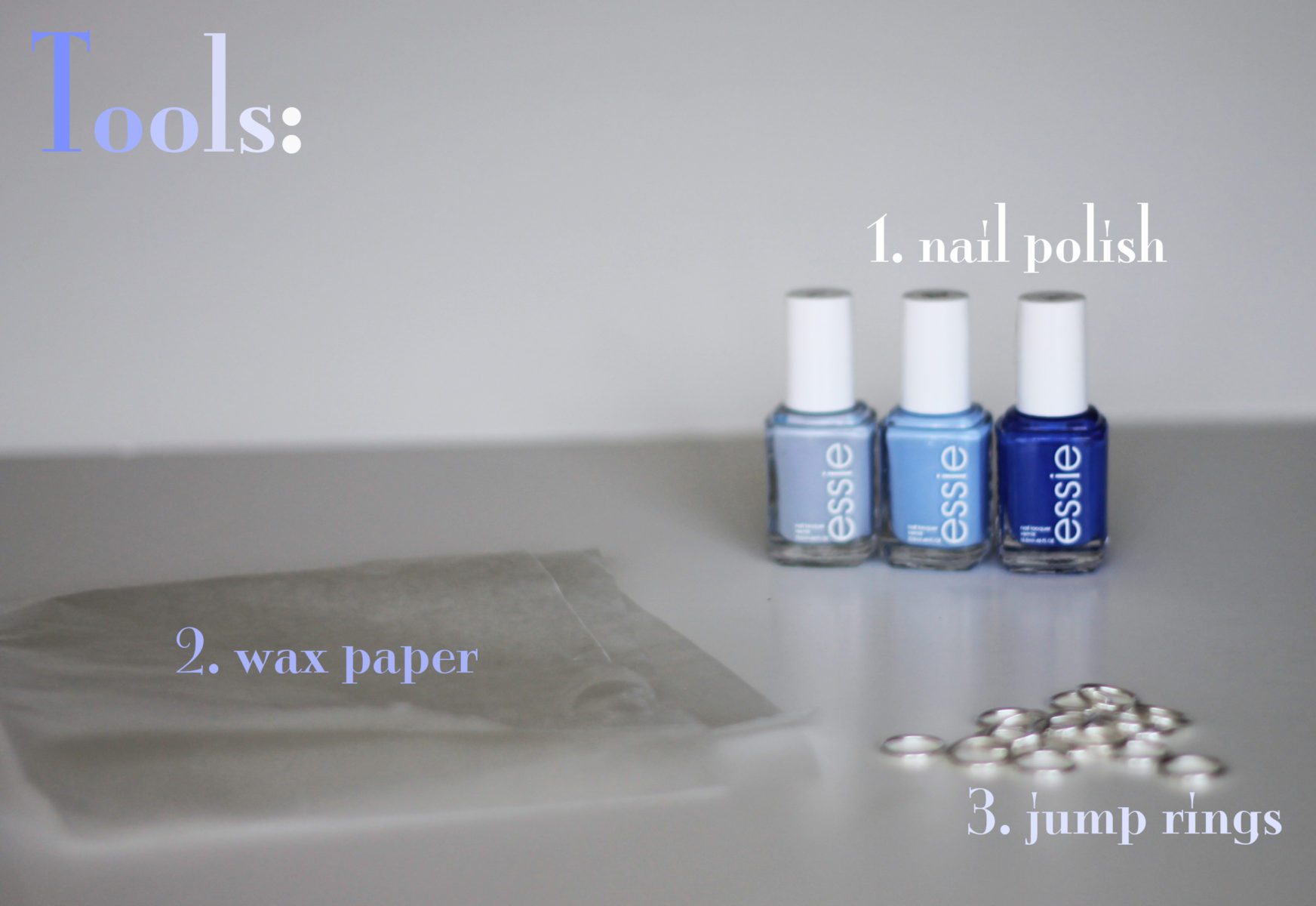 All you need to make the ombre mid finger rings are jump-rings (purchased at Michael's, or anywhere jewellery making supplies are available), wax paper and nail polish in an ombre colour theme (or any colours you like).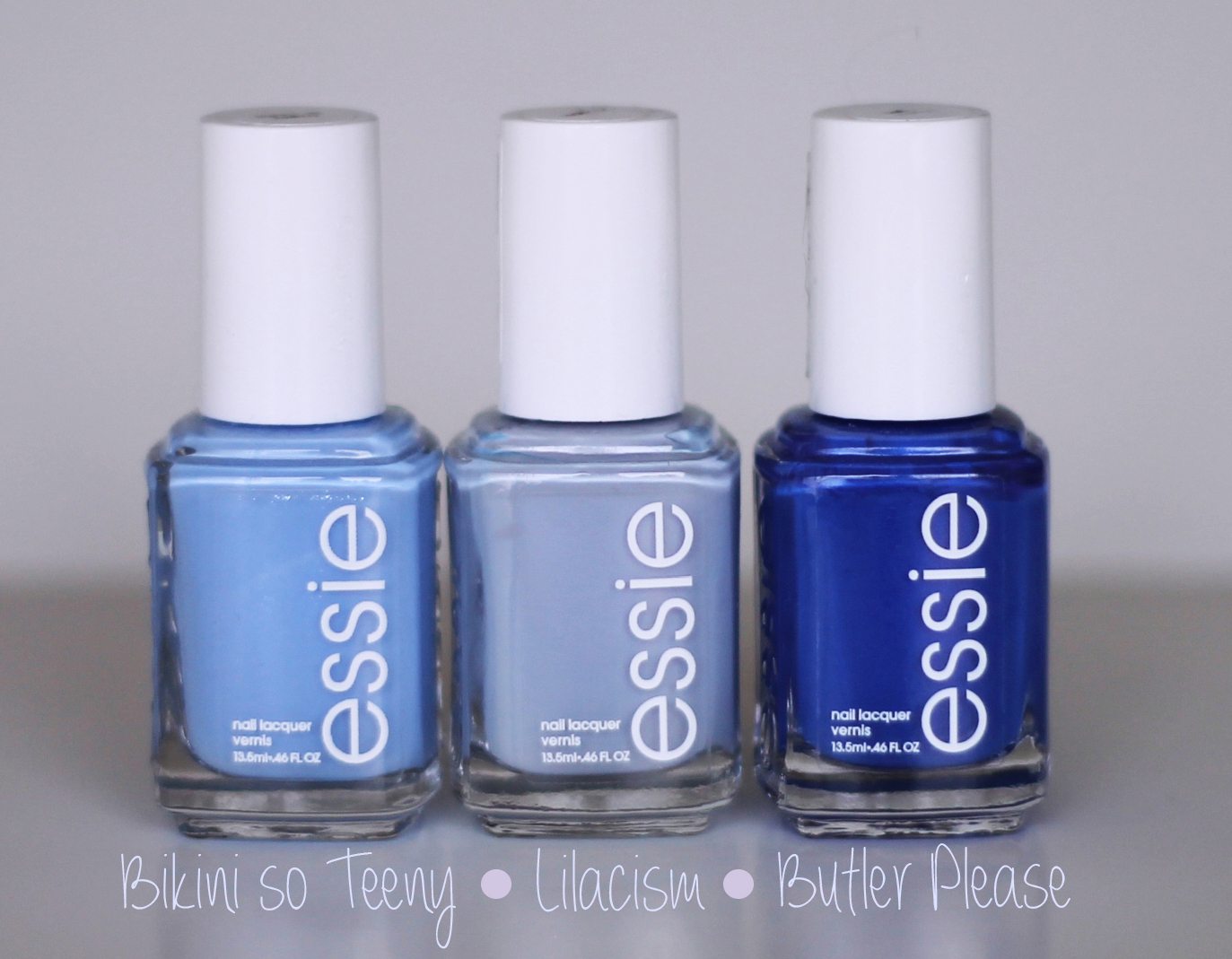 I've used Essies Bikini so Teeny, Lilacism and Butler Please.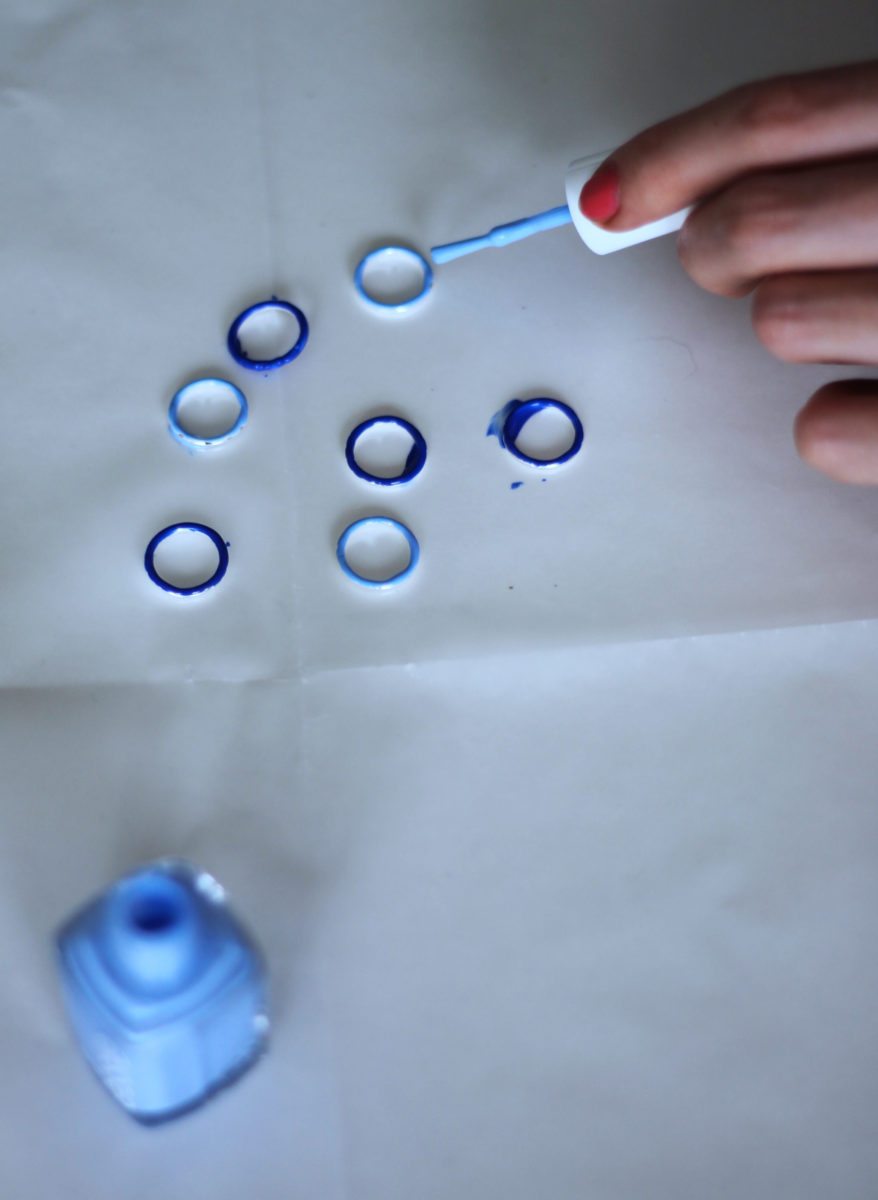 To paint the rings:
1.Place jump-rings on wax paper and paint one side, let dry.
2.Flip the ring around and paint the other side, let dry.
3.Repeat the process with all of colours until there is no visible silver showing through