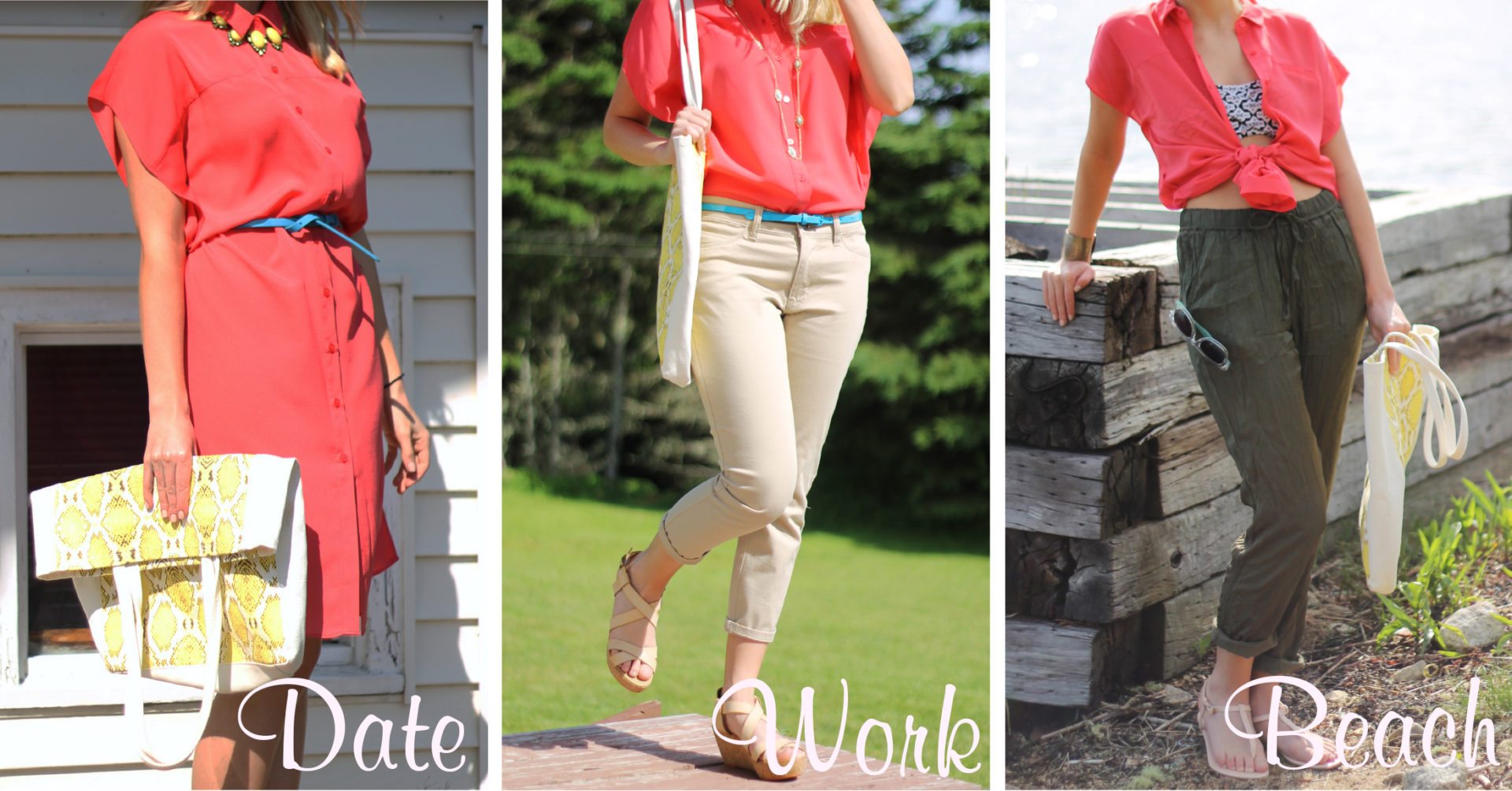 Every girl knows how important it is to have stylish yet functional items in their wardrobe. In today's economy it can be tricky to do both. As Joe Fresh is my go to store for cheap chic finds, I wanted to do a post that would show just how versatile one dress can be and how easy it is to make 3 fully pulled together outfits under $200! I've shown 3 looks (date, work and beach) but I'm sure that more options are possible!
(All of the pieces are from Joe fresh with the exception jewellery.)
Items:
Collard dress- $29
Cropped pant– $29
Loose pant- $14.95 (on sale!)
Bikini top- $16
Strappy wedge- $39
Thong sandals- $16
Skinny belt- $8
Sunglasses- $12
Fedora- $10 (Joe Fresh Kids)
Tote bag- last season (similar here $12)
Necklace #1- J.crew
Necklace #2- Dynamite
Cuff- Banana Republic
Total for 10 items…$186!!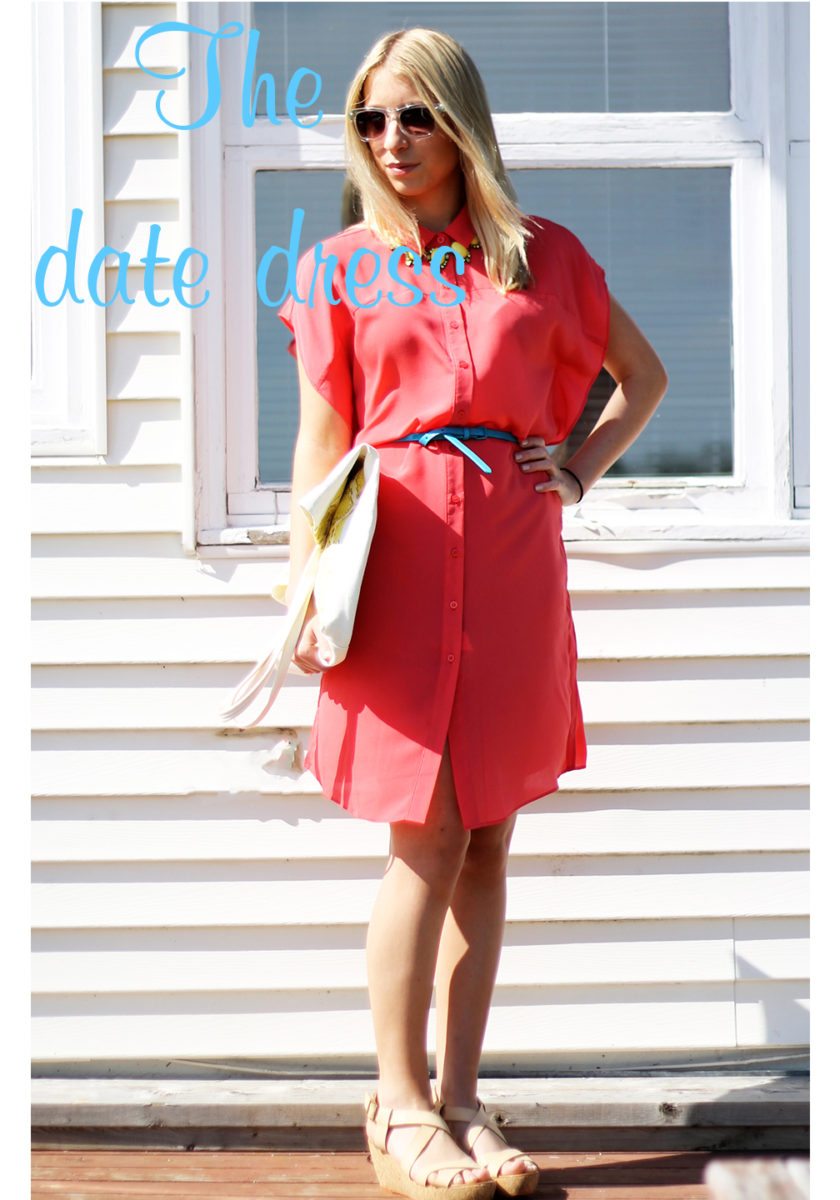 This coral coloured dress is perfect for summer. It's thin and breezy, but long enough so that it can be worn at multiple occasions. I used the dress as it was intended (as a dress) but took off the belt that it comes with and added this bright blue belt to break up the coral and add definition to my waist. Adding a bright yellow necklace makes the look come together and adds some texture along with the snake print tote and wedges for good measure.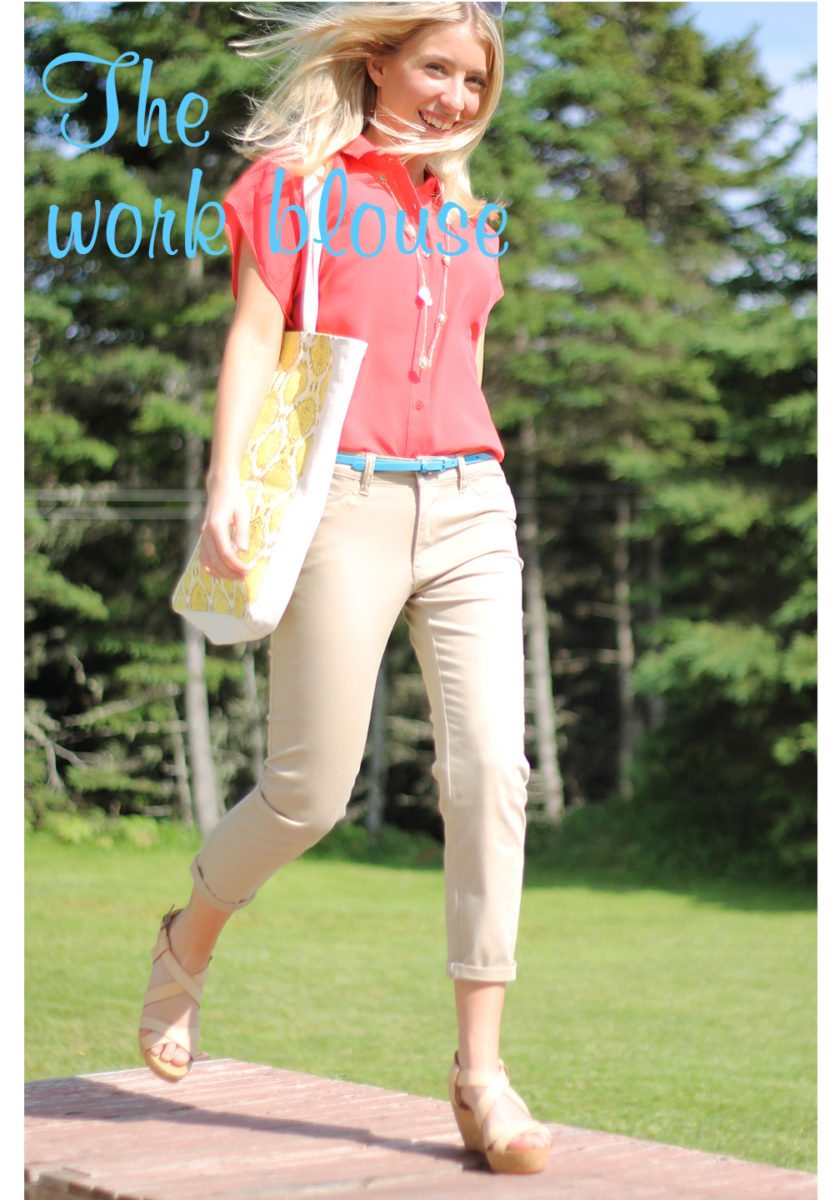 For the work look I loosely tucked the dress into a pair of beige cropped pants that I slightly rolled at the ankle. I added the blue belt again for a contrasting pop of colour and added a long, simple necklace. The wedges, tote bag and sunglasses were all still used as they are practical enough to take from the office to dinner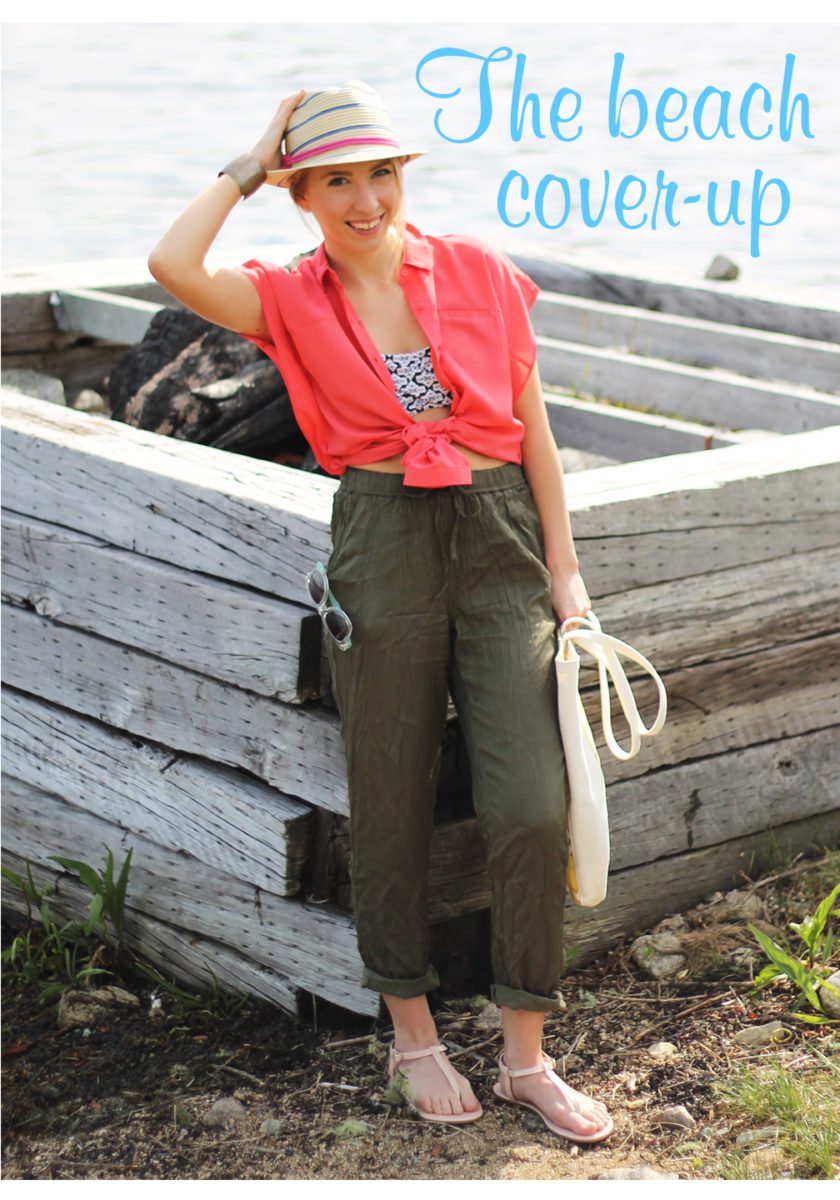 This dress is such a great purchase because it's so versatile Shown again here wearing it tied up with a pair of loose pants. But it could also easily be worn fully unbuttoned over a swimsuit. This look is great for walking along a boardwalk or lunch by the beach. I switched up the heels for these great nude sandals and added an adorable fedora (found at Joe Fresh Kids), giving the look a more casual, easy feeling.