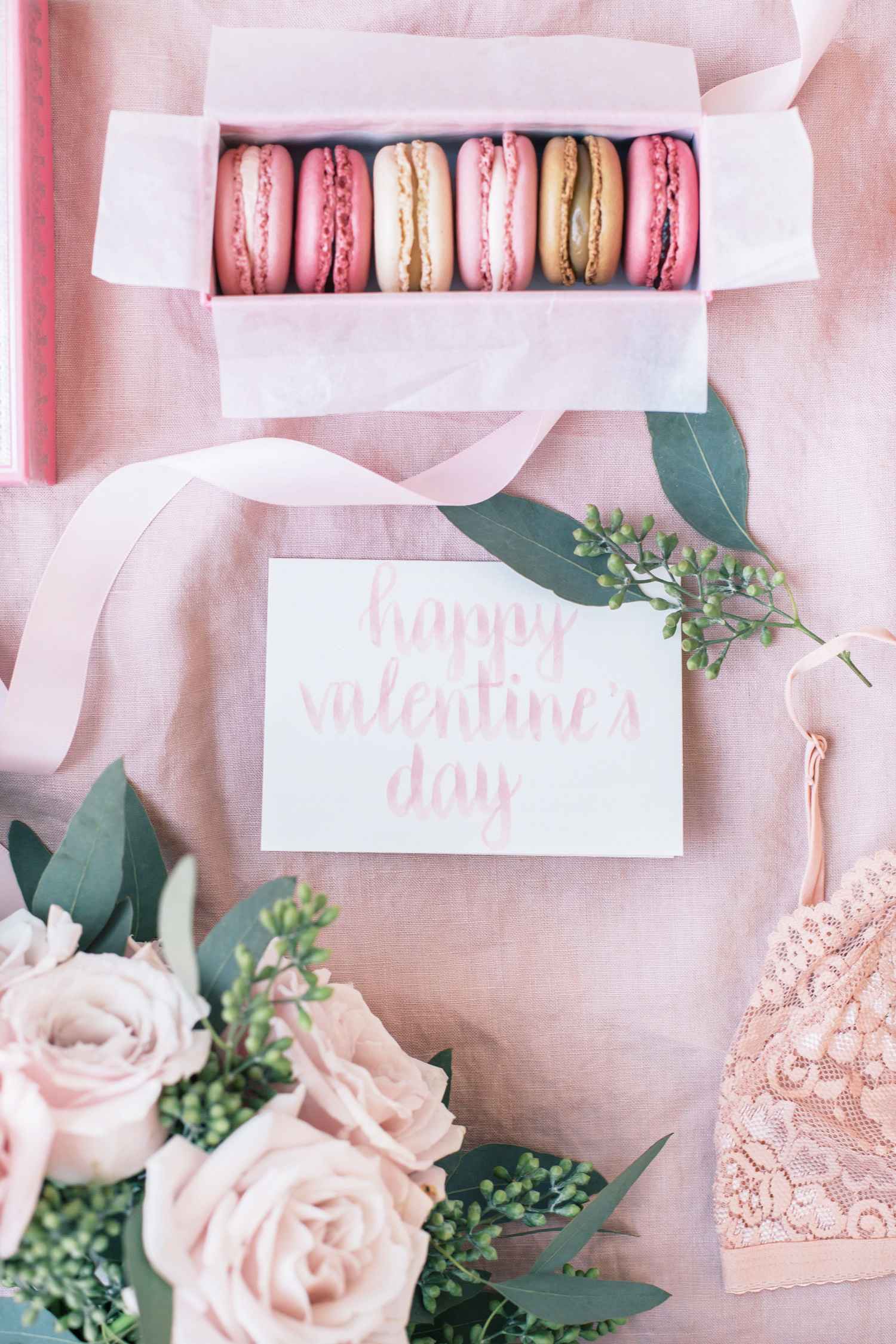 You guys, I don't know what it is but there's just something about Valentine's Day that I'm obsessed with. Maybe it's the fact that pink, flowers and chocolate are basically mandatory or the fact that you make it a point to tell those close to you that you love them. Whatever it is, I LOVE Valentine's Day. I know there are a lot of you out there who don't consider V-Day a real holiday but there is something to be said about a day filled with love so can we at least agree on that? I don't necessarily believe that Valentine's Day is meant for those coupled up and so I've put together a little gift guide that is perfect for anyone from your significant other to your besties…or simply just to #treatyoself to something pink and flirty because there is A LOT of that on this list!
1. How adorable is the scalloped detailing on this blush pink shirt!?
2. This body scrub smells amazing and will leave your skin feeling oh so soft. Plus, it's pink.
3. Indulge in champagne chocolates because, Valentine's Day.
4. Matches with unexpected blush pink tips.
5. A pillow so pretty it can be left out year round.
6. Sometimes small gestures are all that's needed as is the case with this "love" keychain.
7. "First of all, you're really pretty" mug ideal for your gal or your bestie.
8. A heart-shaped tea steeper to go along with the mug.
9. The print on this candle is enough of a reason to take it home.
10. Who doesn't need an adorable pink crossbody bag in their life?
11. I'd buy these bow mules whether they're for Valentine's Day or not.
12. There's definitely something to be said about a romantic lace bralette.
13. Toast to Valentine's Day with this gorgeous pink (and engraved) couple glass.
14. My favourite perfume is always a must gift on Valentine's Day.
15. A card that says it all.