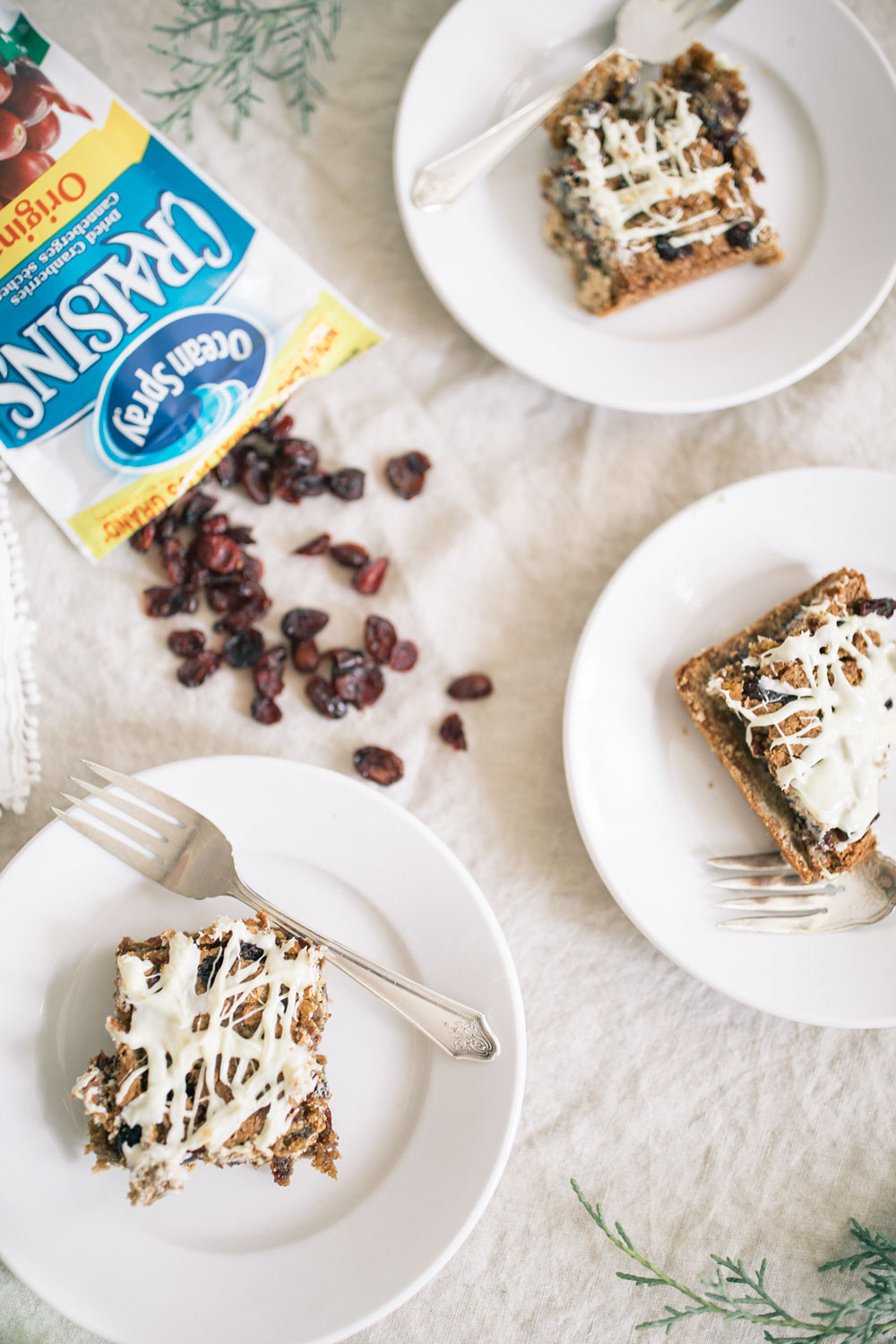 Milk and cookies might be the obvious choice to leave out for Santa on Christmas Eve, but this year I'm opting for something a little bit different in the form of ooey gooey cranberry squares. Cranberries have to be one of my favourite things to enjoy during the holidays. Starting at Thanksgiving, I make sure that my sister makes extra cranberry sauce and from there I take every excuse possible to add cranberries to my cooking and baking (sugar covered cranberries, anyone?). Ocean Spray recently reached out asking me to share a delicious, holiday inspired dessert and my first thought was sweet meets tart cranberry squares. I whipped up a batch of these babies a few days before we left for Halifax and let me tell you they were enjoyed down to the very last crumb. The tart taste of the Ocean Spray® Craisins® Dried Cranberries* mixed with a buttery, brown sugar crust satisfied all of my taste buds and I'm certain that Santa will be very pleased with a plate of these under the tree…paired with a cold glass of milk, naturally.
*Making this recipe with Ocean Spray® Craisins® Dried Cranberries felt so nostalgic as when Jamie and I were in college we would literally have at least 3 packs of Craisins® Dried Cranberries at home at any given time. I would snack on the delicious dried cranberries constantly morning, noon and night! These bars made me remember just how much I love them…I ate so many while I was baking these squares!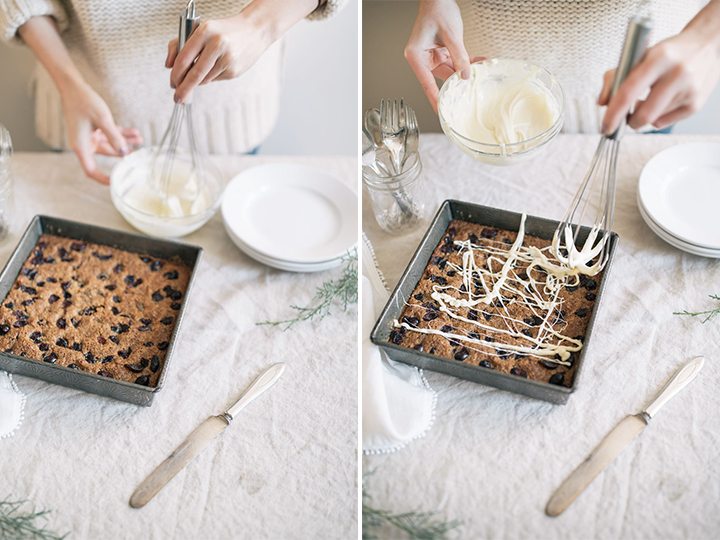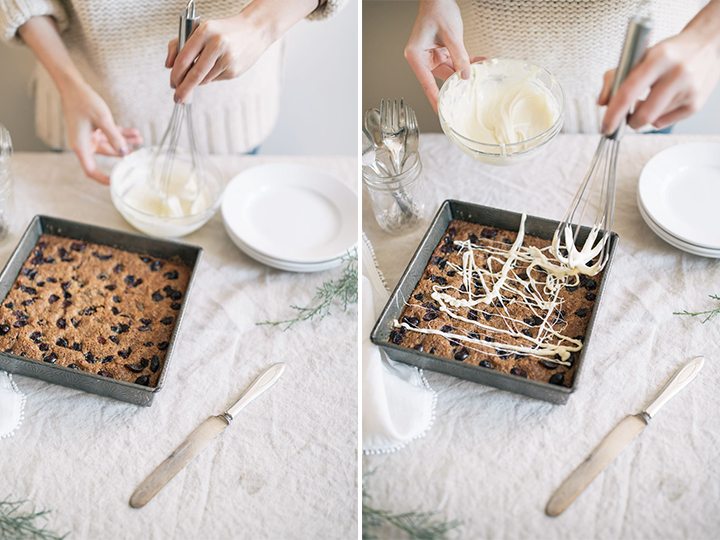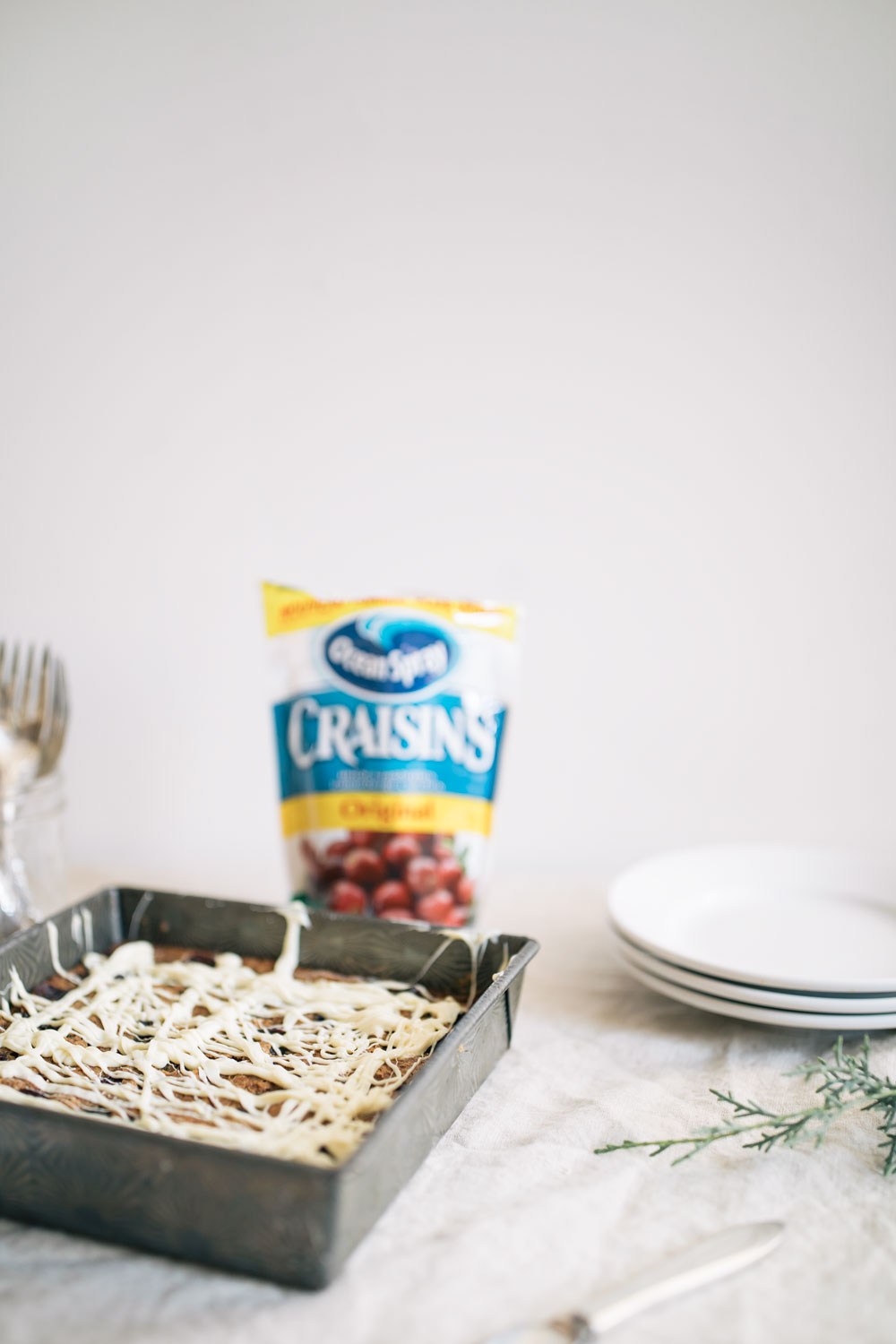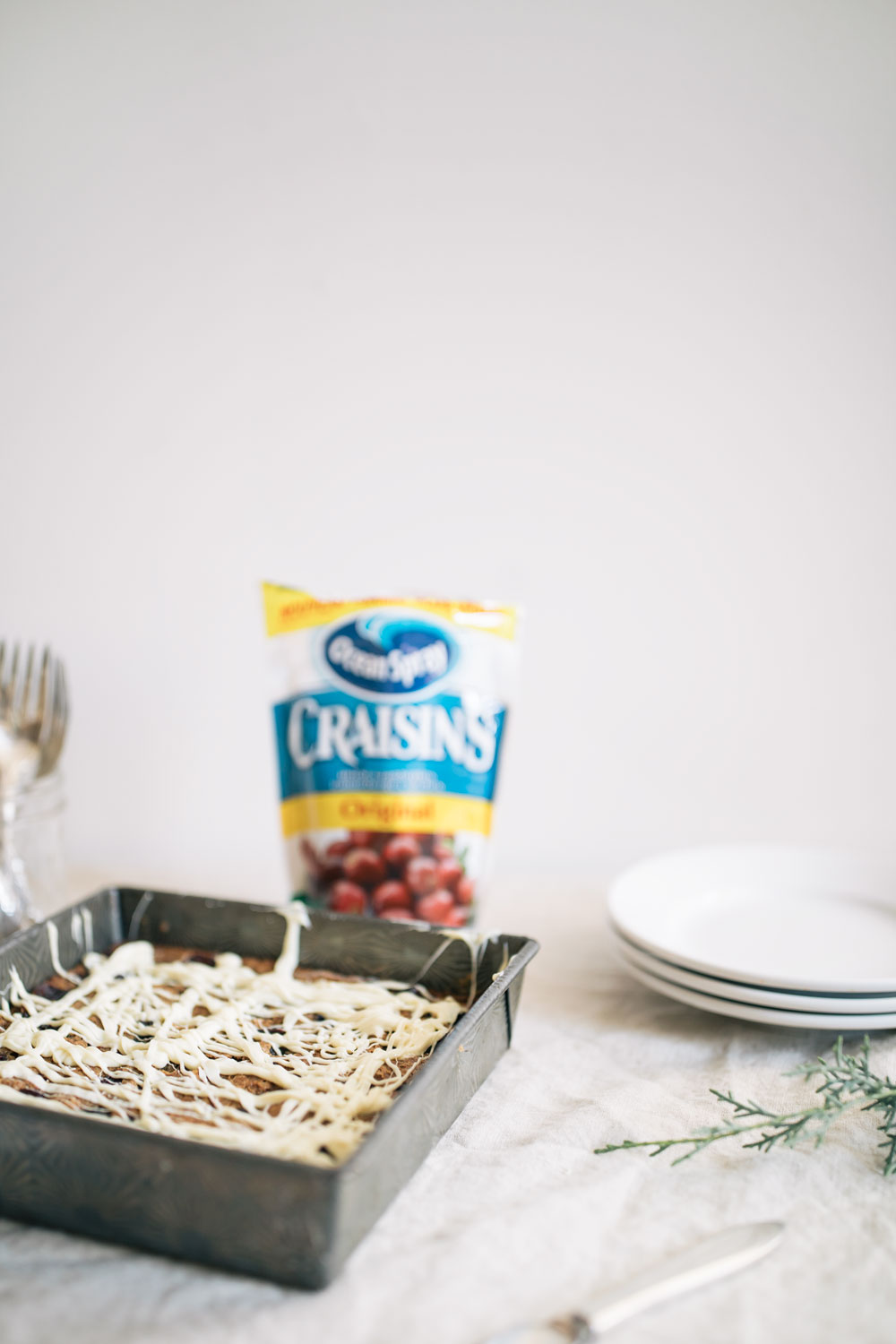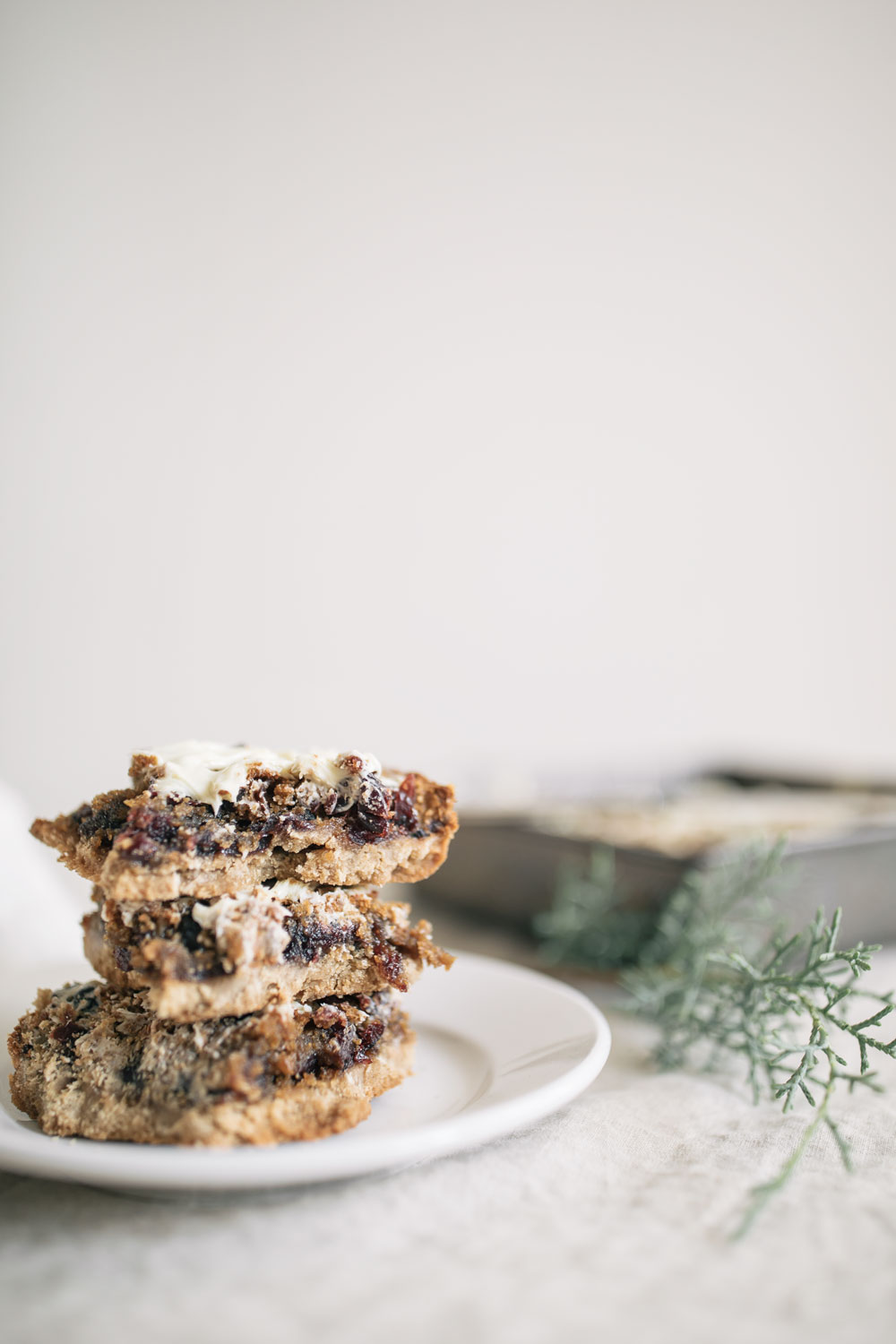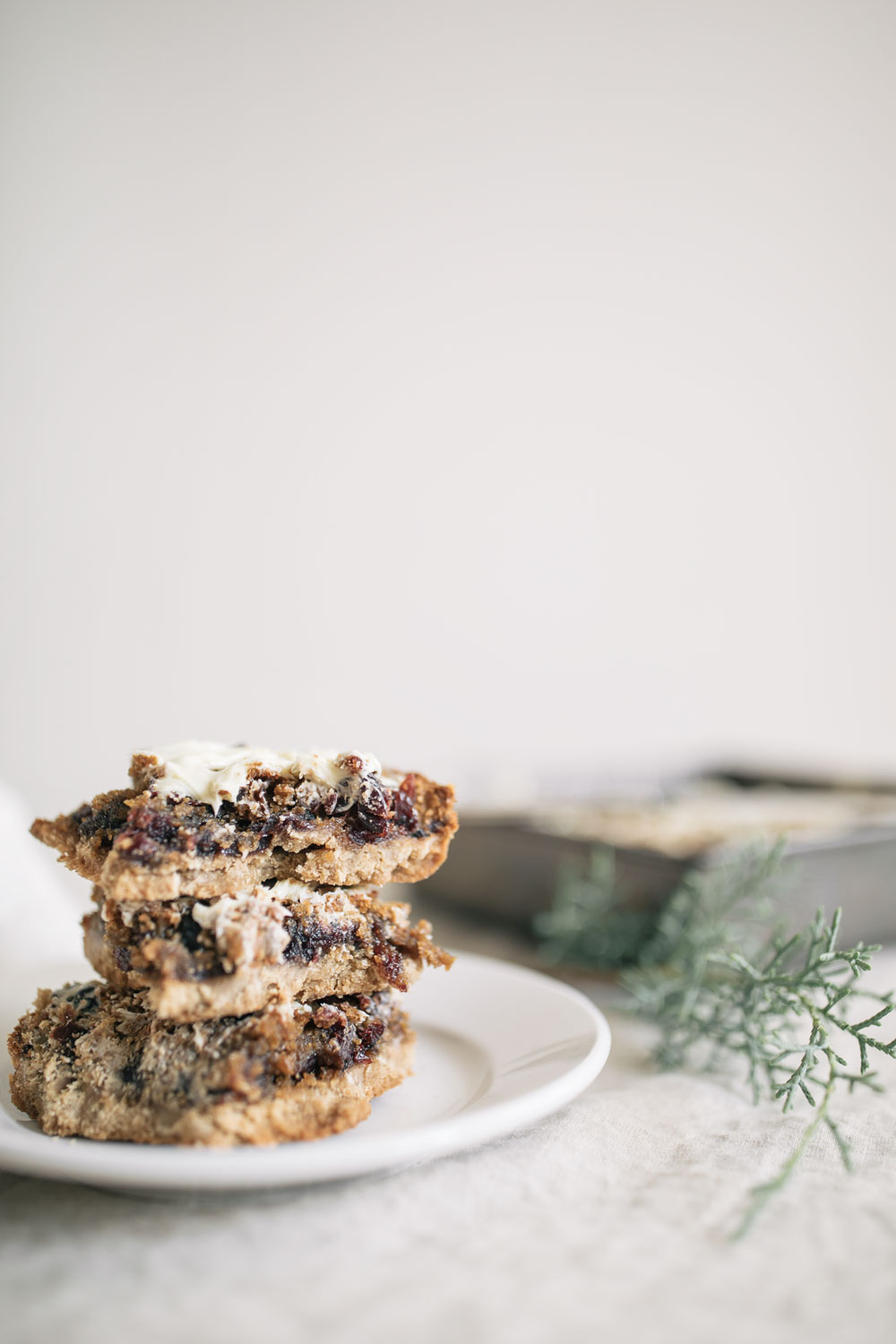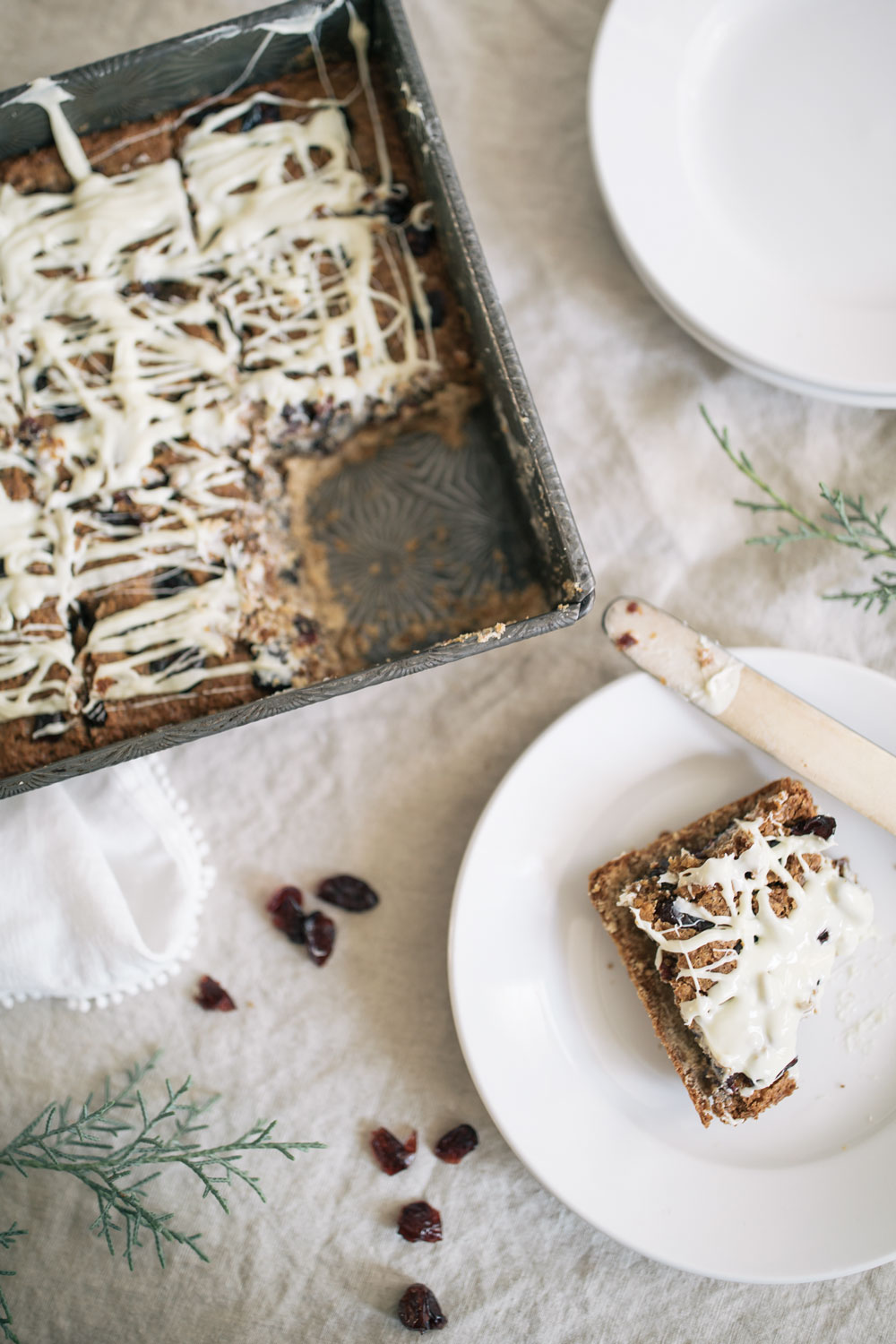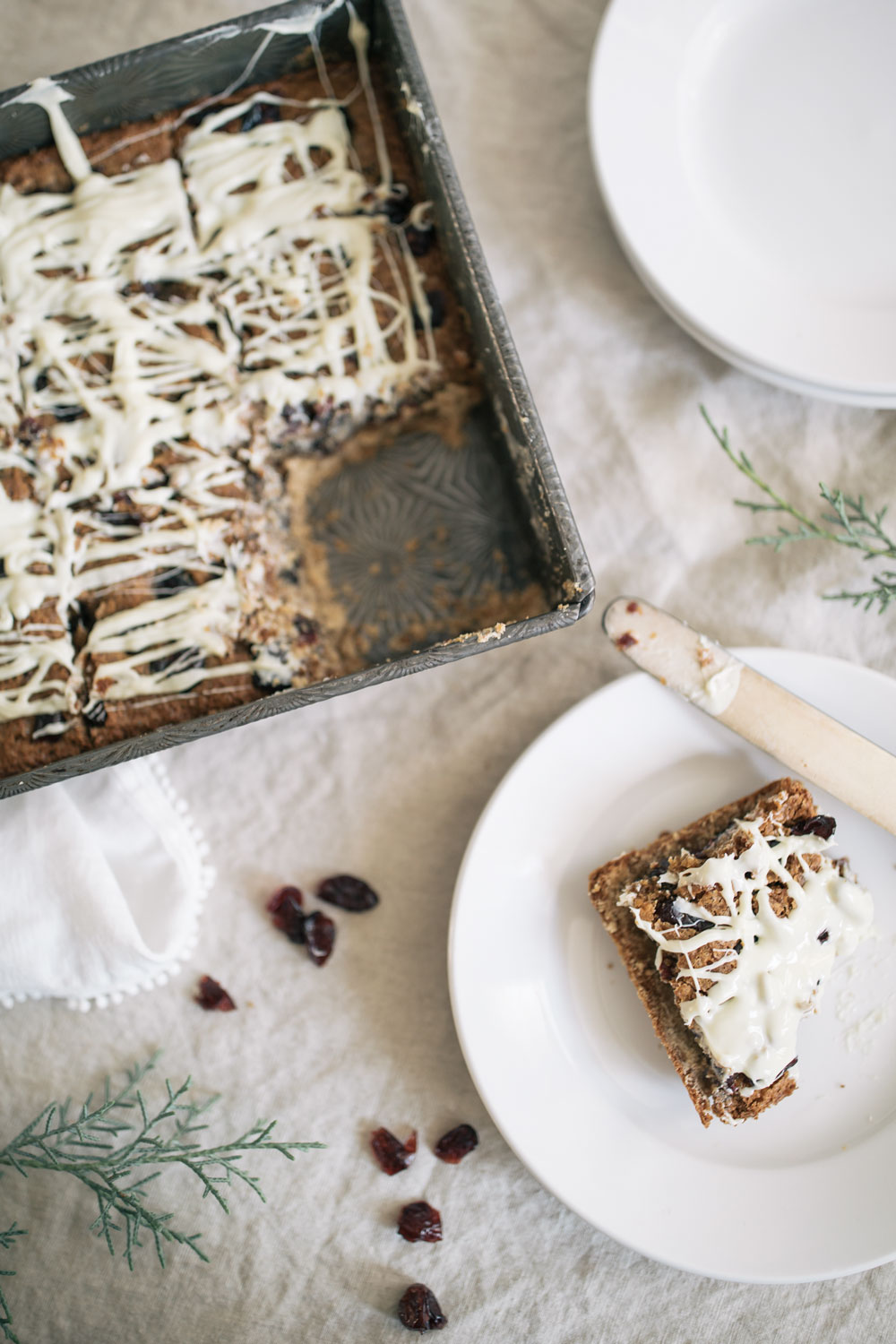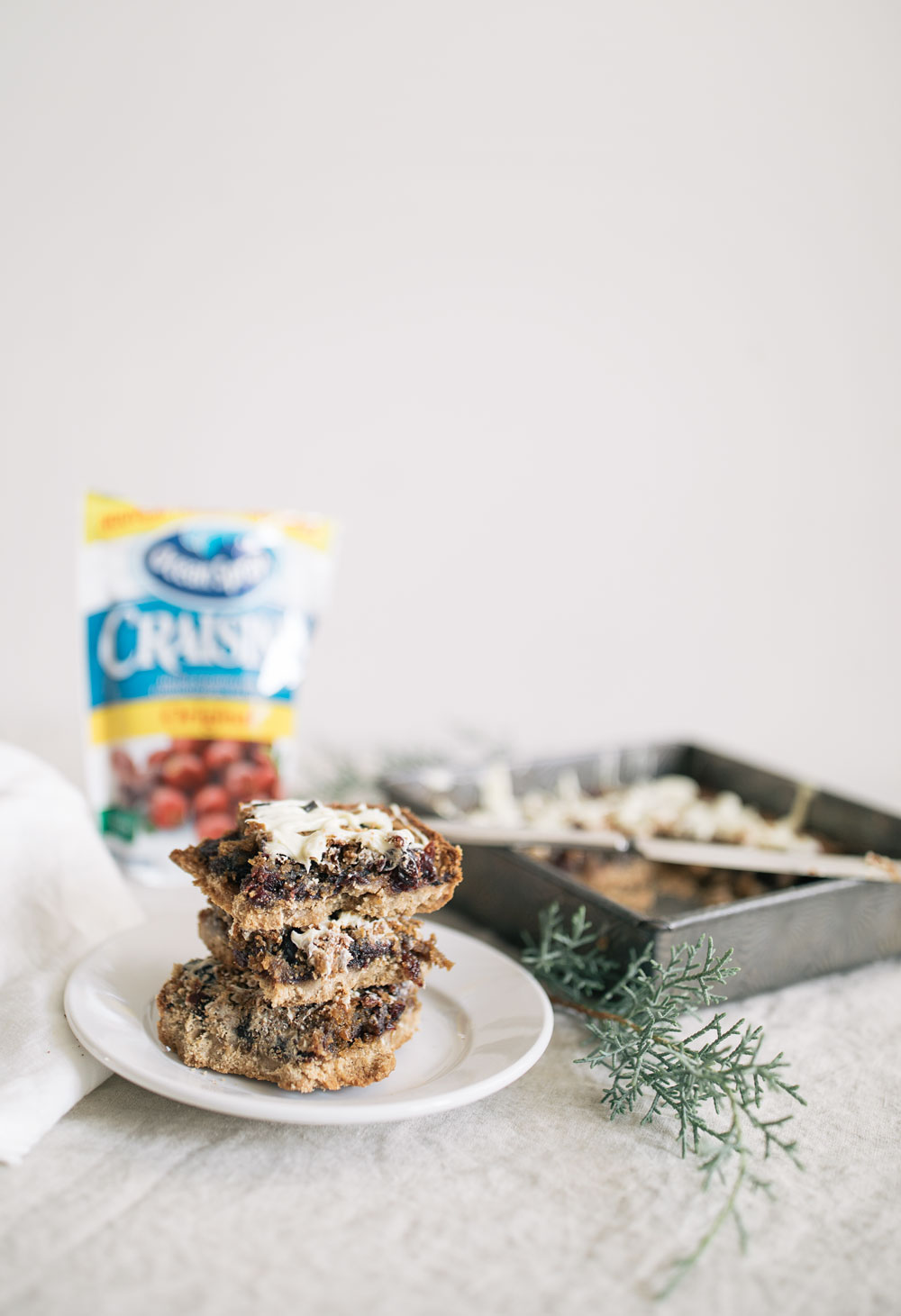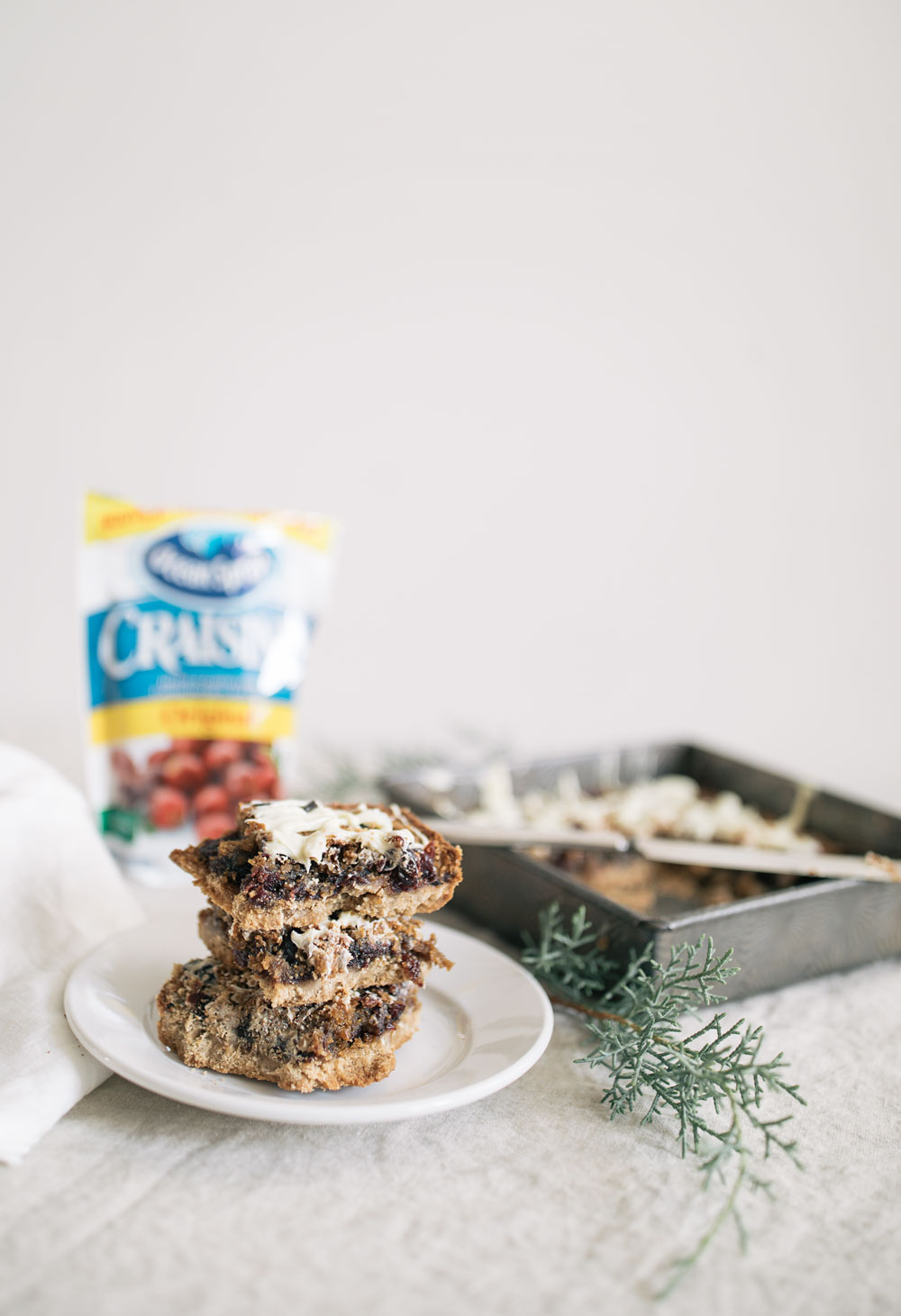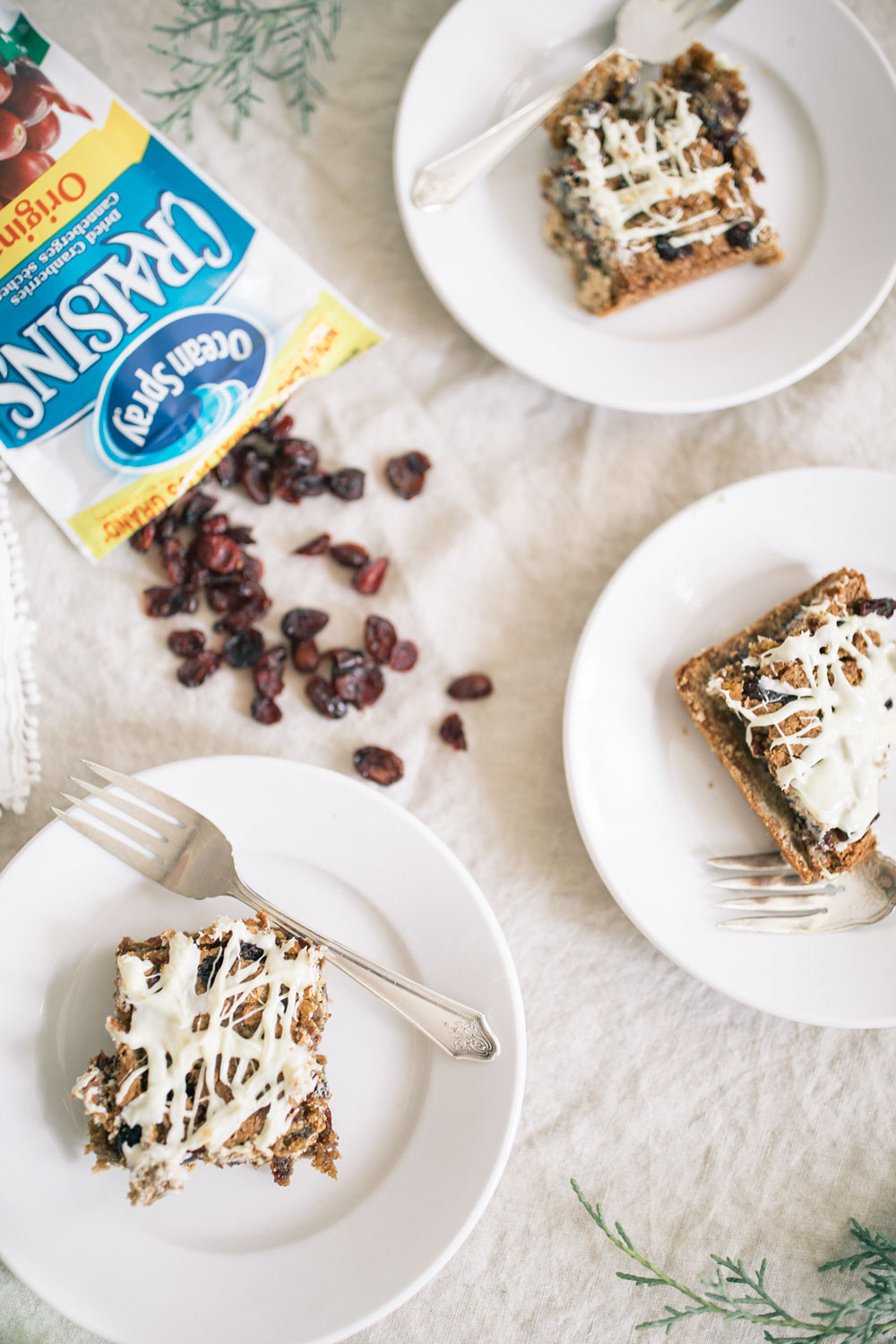 The Ultimate Cranberry Squares
2016-12-20 22:23:11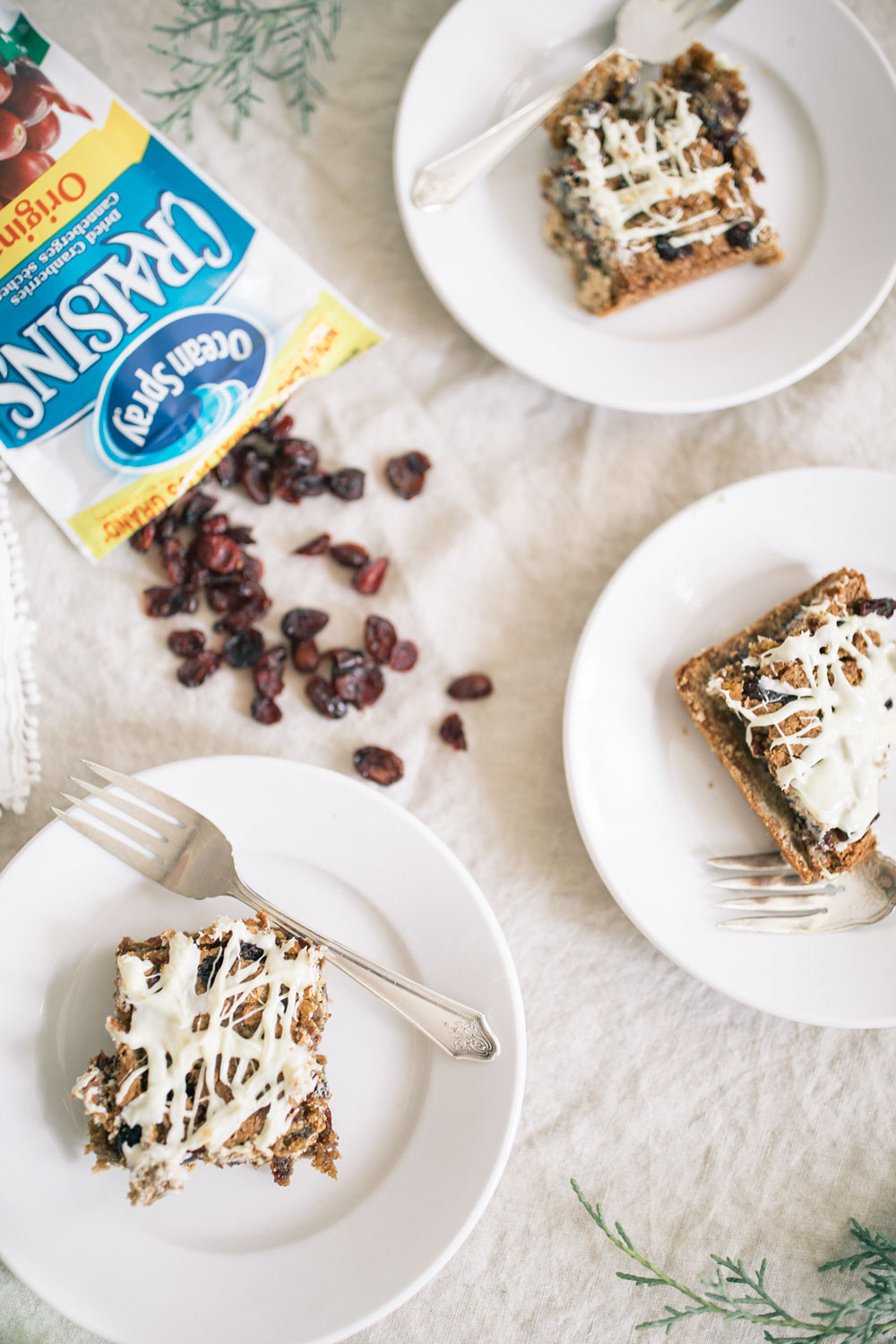 Ingredients
Crust
1/4 cup (50mL) butter, softened
1/3 cup (75mL) packed brown sugar
1 cup (250mL) all purpose flour
1/4 tsp (1mL) salt
Topping
1 cup (250mL) packed brown sugar
1 tbsp. (15mL) all purpose flour
1/4 tsp (1mL) baking powder
pinch salt
2 tbsp. (30mL) butter, softened
2 Eggs, beaten
1 tsp (5mL) vanilla
1 pkg (142g) Ocean Spray® Craisins® Dried Cranberries
1 square each bittersweet and white chocolate, melted (optional)
Instructions
1. Crust: Preheat oven to 350º F (180º C). Cream butter and brown sugar in a medium bowl. Add flour and salt and stir until well combined and crumbly. Press mixture into the bottom of an 8-in (20 cm) square baking pan. Bake for 12 to 15 minutes or until pale golden around the edges.
2. Topping: Stir brown sugar with flour, baking powder and salt in a medium bowl. Add butter, eggs and vanilla and stir until well blended. Stir in the Craisins® Dried Cranberries.
3. Pour filling over crust and bake for 20 to 25 minutes, or until golden and bubbly around the edges but still slightly jiggly in the centre. Cool in the pan on a wire rack. Drizzle with chocolate (if using). Slice into squares.
Tip: Recipe doubles easily to fill a 9-x 13-in (3 L) baking pan.
Adapted from As seen in the December 2003 issue of Homemakers.
The Blondielocks | Life + Style https://www.theblondielocks.com/
Thank you to Ocean Spray for partnering on this post, all opinions are my own.