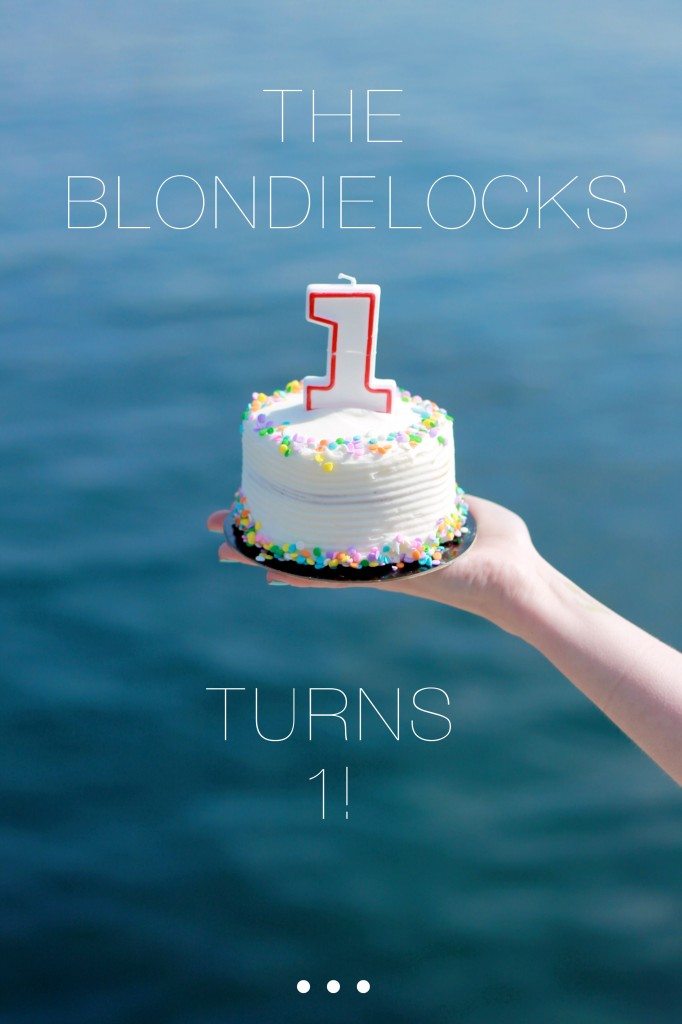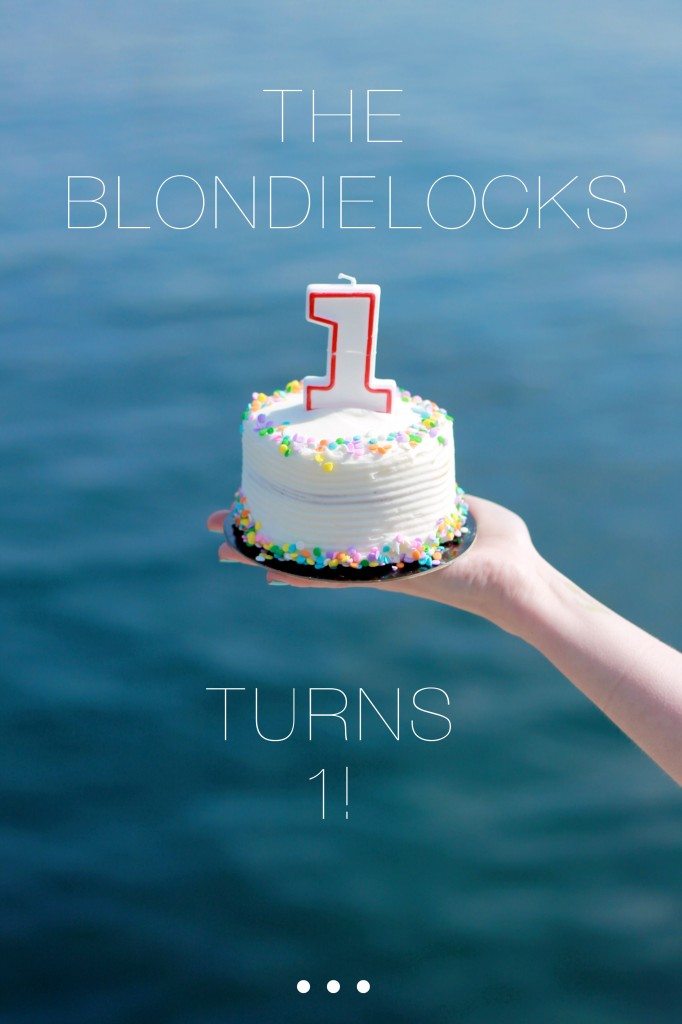 This week marks 1 year since The Blondielocks came to life! Not to get all sappy, but I can't believe how far this little passion project and I have come! From out of no where deciding to start a blog filled with the things I love, to now constantly thinking about content and new ways to expand The Blondielocks, it has been an incredible year! Back in October, I went to a show for Buffer Fest in Toronto where Hannah Hart spoke. Of course she was being hilarious and comedic, but she gave a piece of advice that was funny yet so true that to this day sticks with me. She said, if you start something that you do everyday for a year, after a year you will have been doing it for a whole year! Although it is a silly and obvious way to look at something it is honest and look where I am today, a year into blogging and I couldn't be prouder! Anyway, enough about me! I also really want to thank each and every one of my readers and followers (Facebook, Instagram and Twitter too!) you are all amazing and I couldn't have kept blogging without you! This week is going to be based around The Blondielocks and celebrating party style! I have teamed up with Zafira Apparel for both outfit posts this week and I couldn't be more excited! Conni is such a talented designer and a sweet heart! Today I am wearing this beautiful printed jumper, which I love as a going out option as an alternative to a dress. The headpiece is also Zafira and totally ties the whole outfit together! Check www.shopzafira.com out for so much more gorgeous clothing and accessories!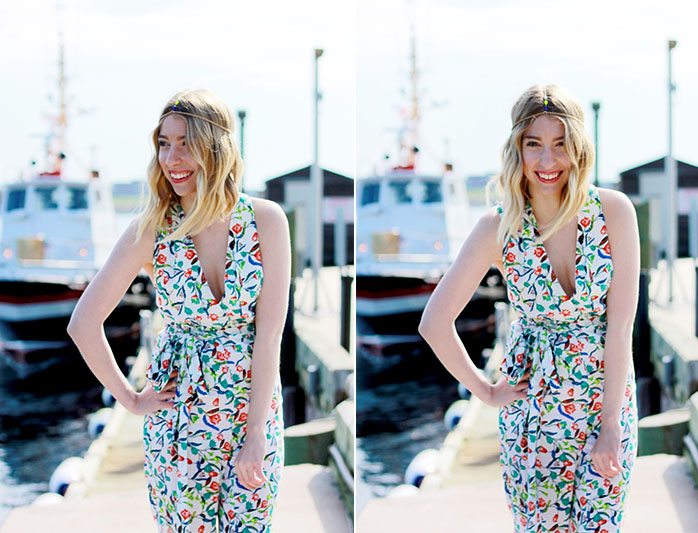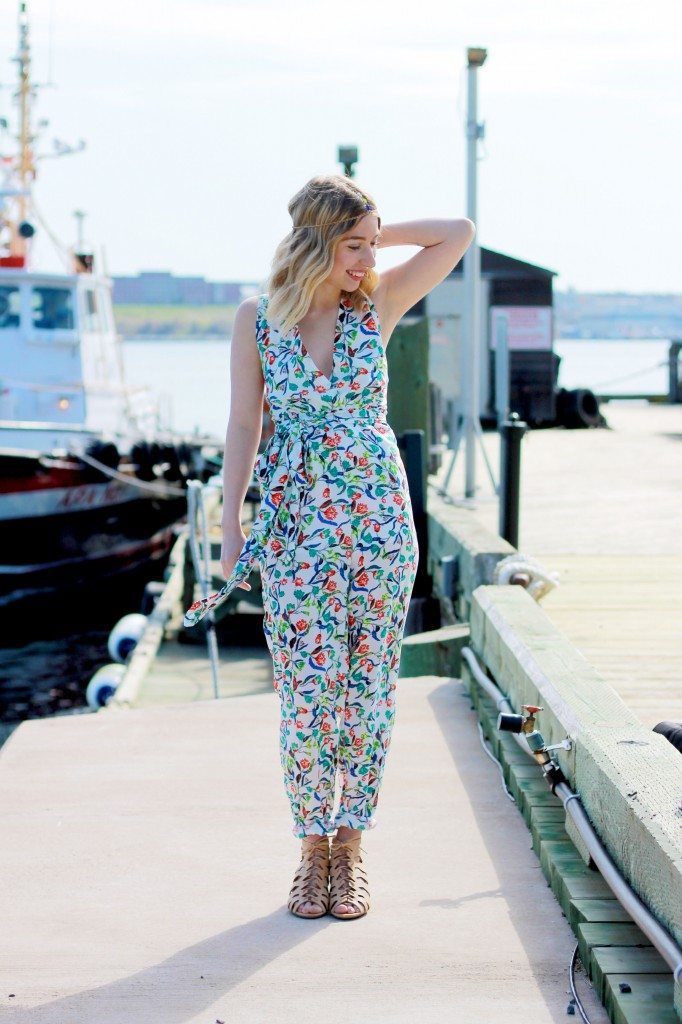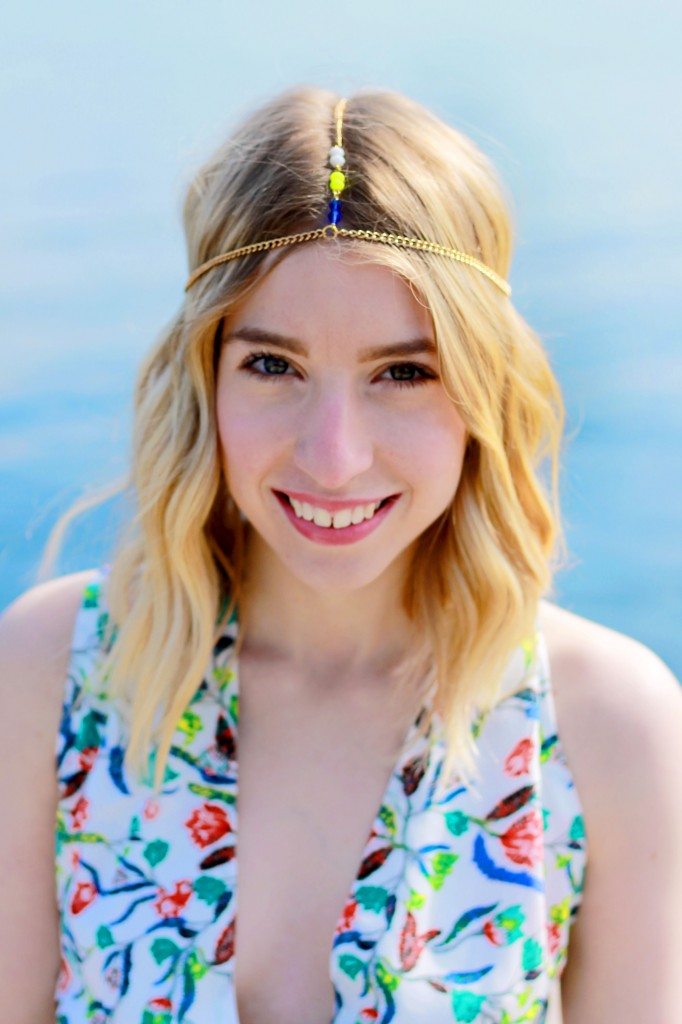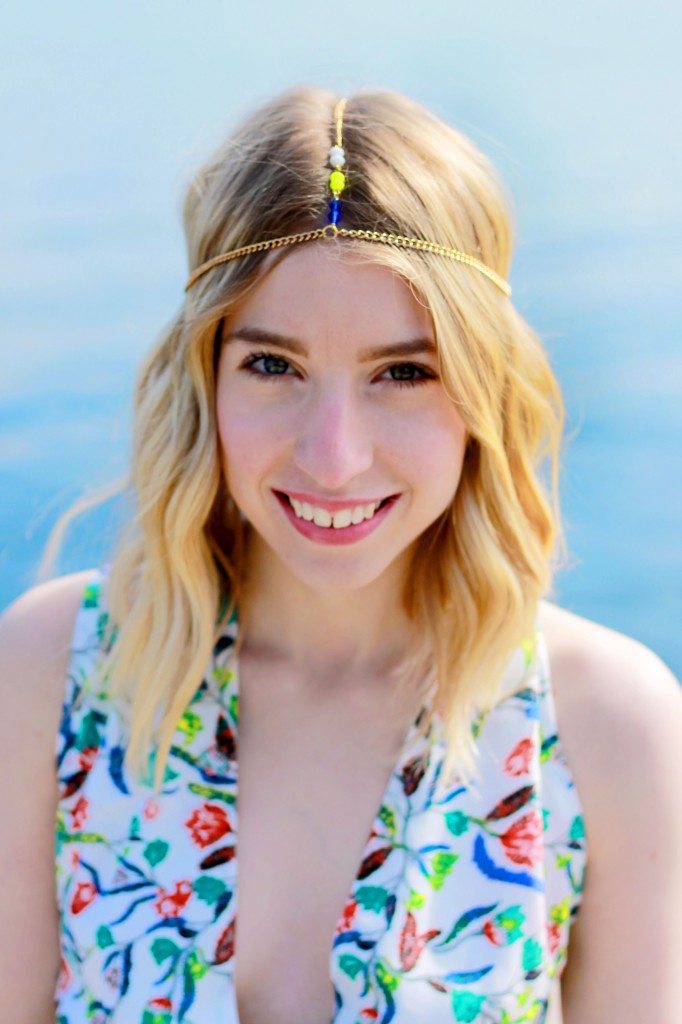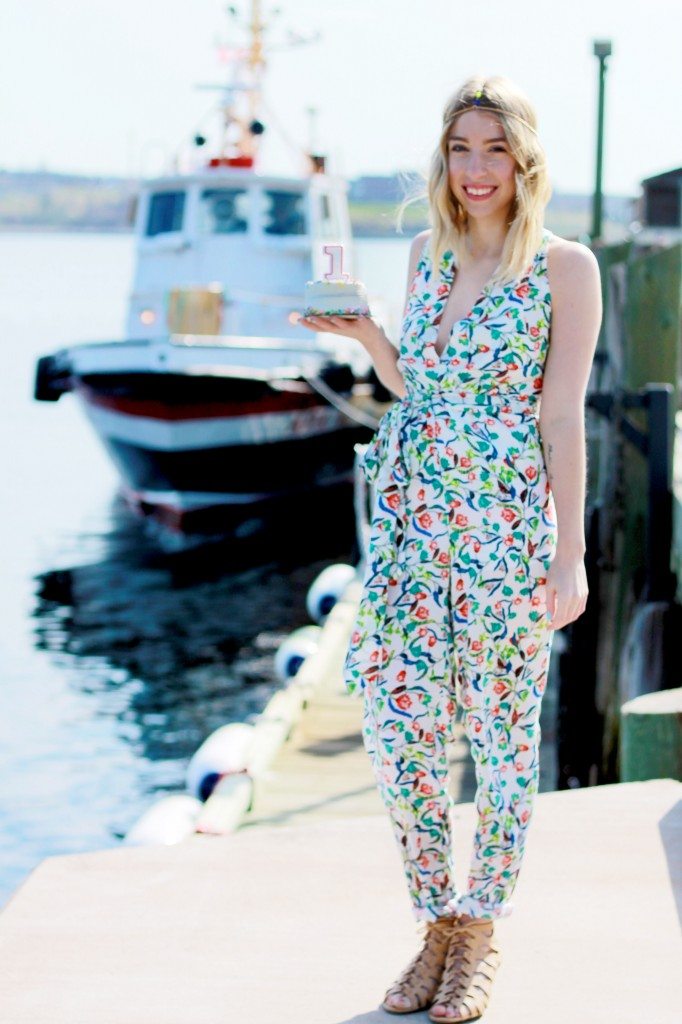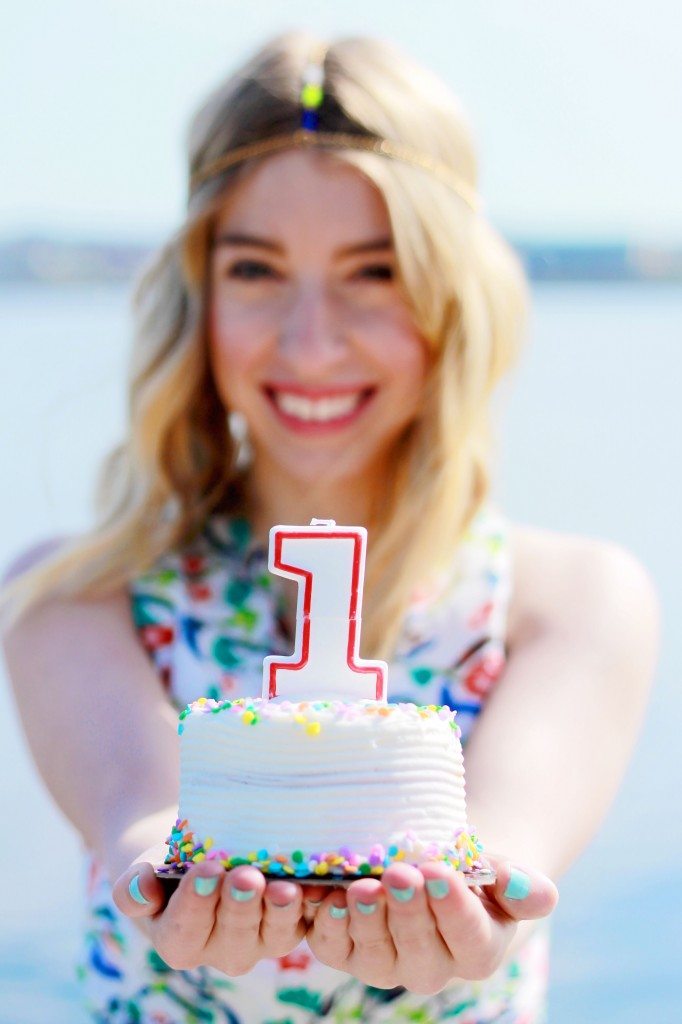 What I'm Wearing: Jumpsuit; Zafira Apparel (here) // Headpiece; Zafira Apparel (here) // Sandals; Call it Spring (here) // Nails; Sally Hansen Barracuda
***Photos by my amazing sister Rae, check out her Flickr here!