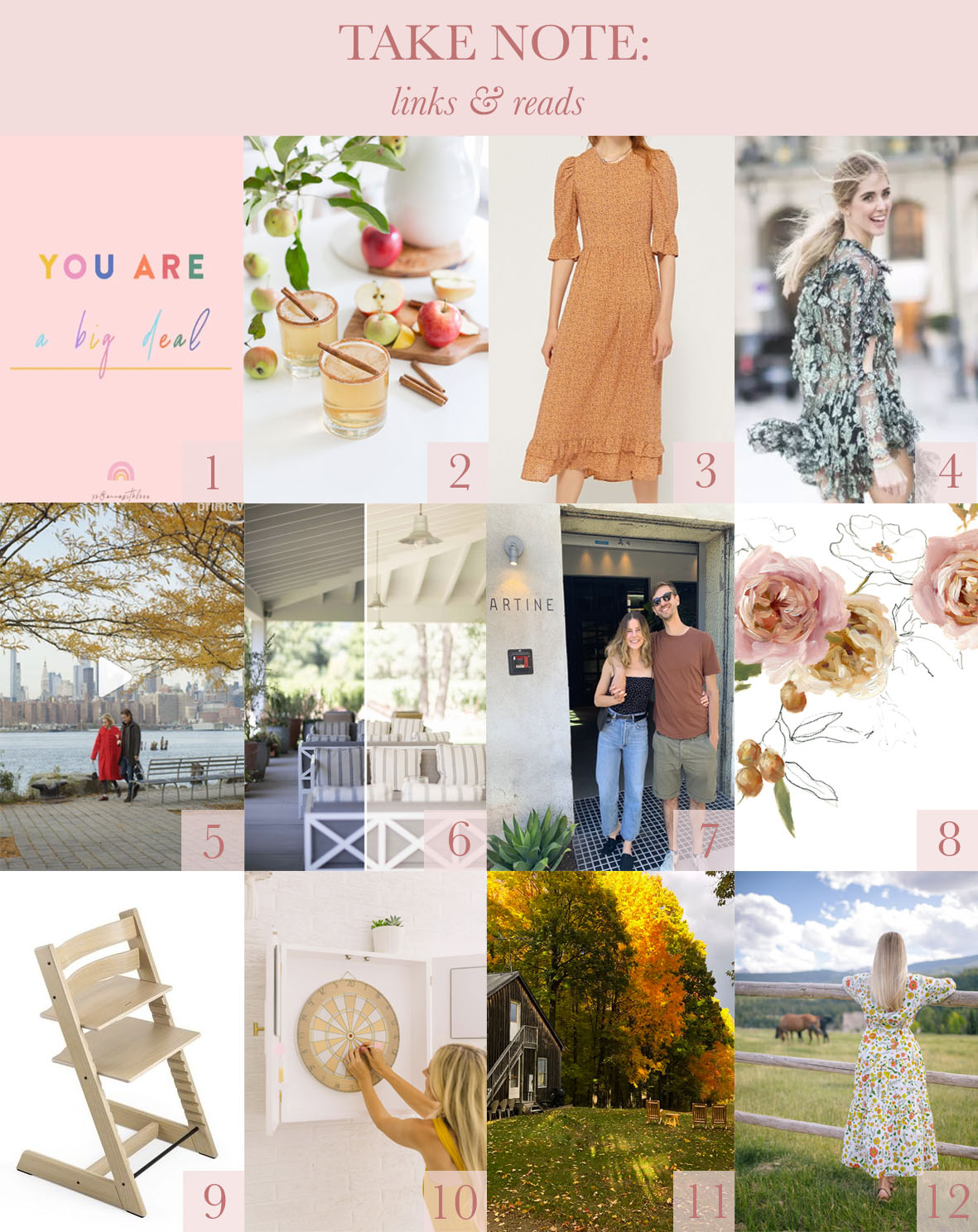 Switching things up with a looong over due #TakeNote post on a Monday and very one late at that! I meant to get this up earlier but life got in the way as per usual. Anyway, I still thought it would be nice to start the week off with some links I've been loving as of late. Enjoy!
1. Screenshot this GIF for your word of encouragement! (Anna With Love)
2. This sparkling apple pie cocktail looks ideal for fall (Craftberry Bush)
3. A pretty paisley peasant dress perfect for fall…now say that 3 times fast! (Urban Outfiters)
4. The 5 Traits Exceptionally Likeable People Share (My Domaine)
5. I can't wait to watch this new celebrity filled TV show Modern Love
6.
7. The sweetest daily gesture from a Cupcakes & Cashmere writers Boyfriend (Cupcakes & Cashmere)
8. Loving this painted floral wallpaper download (Lark & Linen)
9. Edwin was just gifted the Stokke Tripp Trapp chair and we LOVE it so much! (Stokke)
10. Jamie has been wanting to put a dart board for quite sometime. If we can DIY one like this, I'm all for it. (A Beautiful Mess)
11. Air BnB orchard rentals that I wouldn't mind to spend a few days in this fall (Refinery 29)
12. Great tips on how to get out of your own head (Rhyme and Reason)