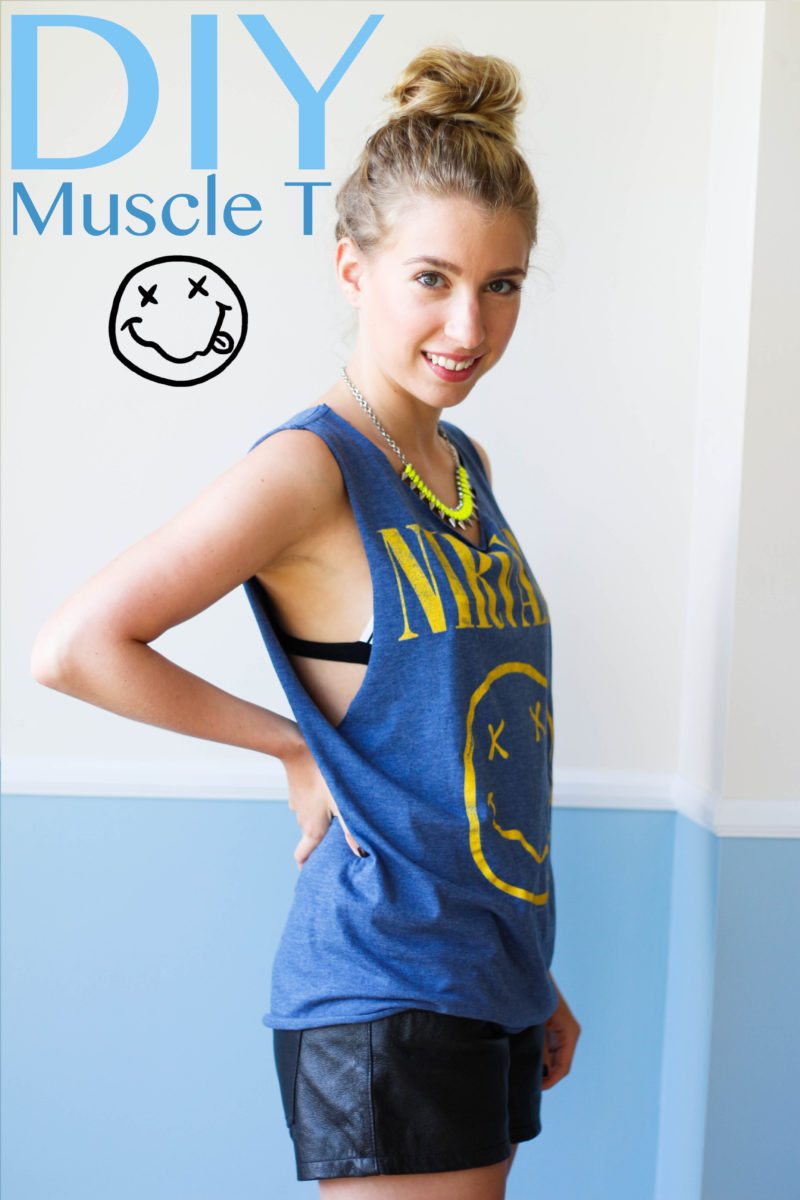 I purchased this Nirvana t-shirt back in April in the mens section at Target (for $12) with full intent to cut it up so that it would fit. The fact that I only just got around to doing it now (can you say procrastinator) is rather embarrassing, but I'm glad I can share the process with you! As this was my first attempt at cutting up a t-shirt I have to say it turned out pretty well, and I can say with full confidence It will be my new go to graphic t-shirt, besides this one by Chaser that is also very similar.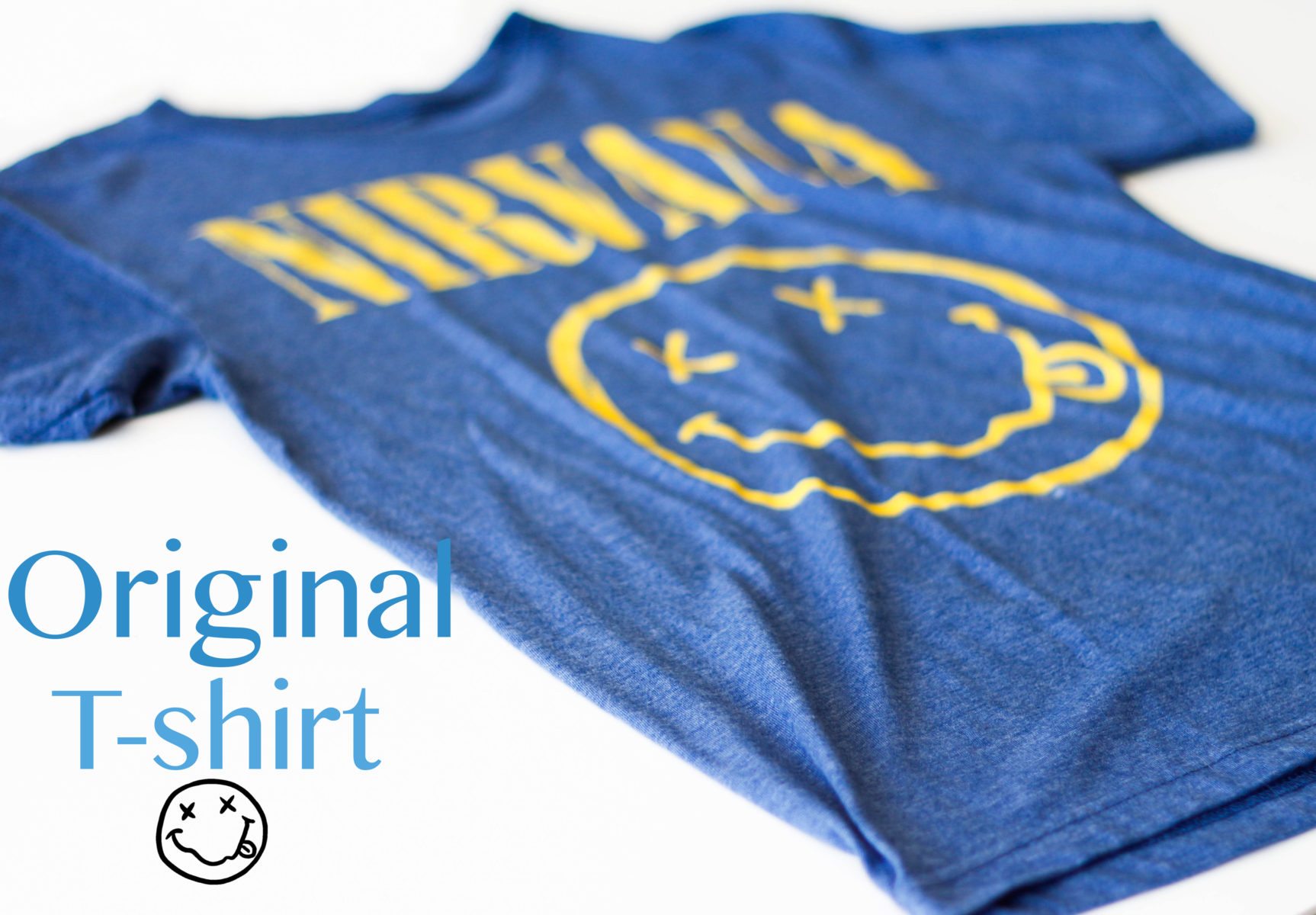 What you will need:
1. Pen or chalk
2. Very sharp scissors
3. Baggy t-shirt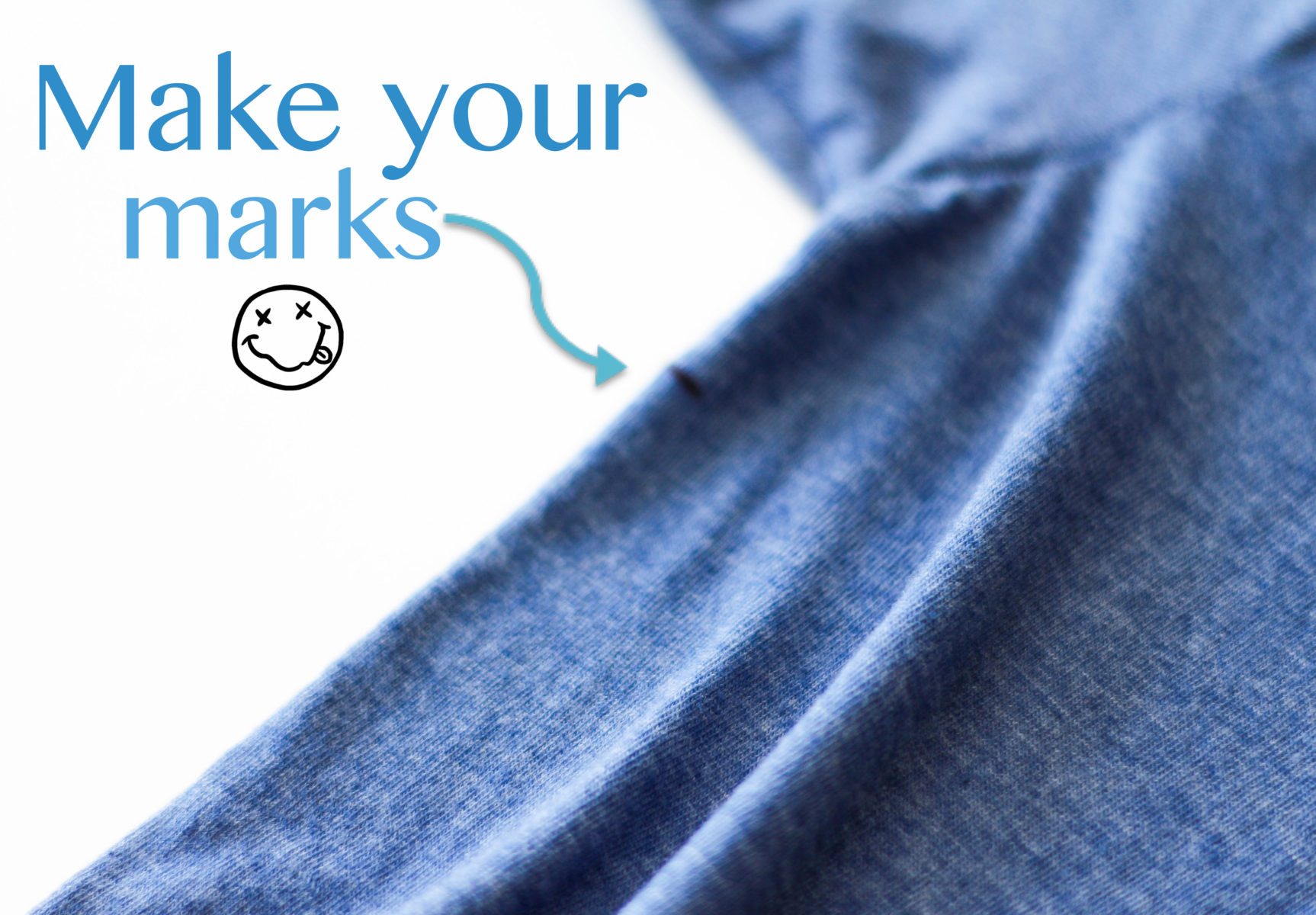 Take your pen or chalk and mark out 3 points:
1. An inch away from the shoulders seam
2. An inch away from the collars seam
3. An inch or 2 (depending on how low you want your shirt) below the armpit seam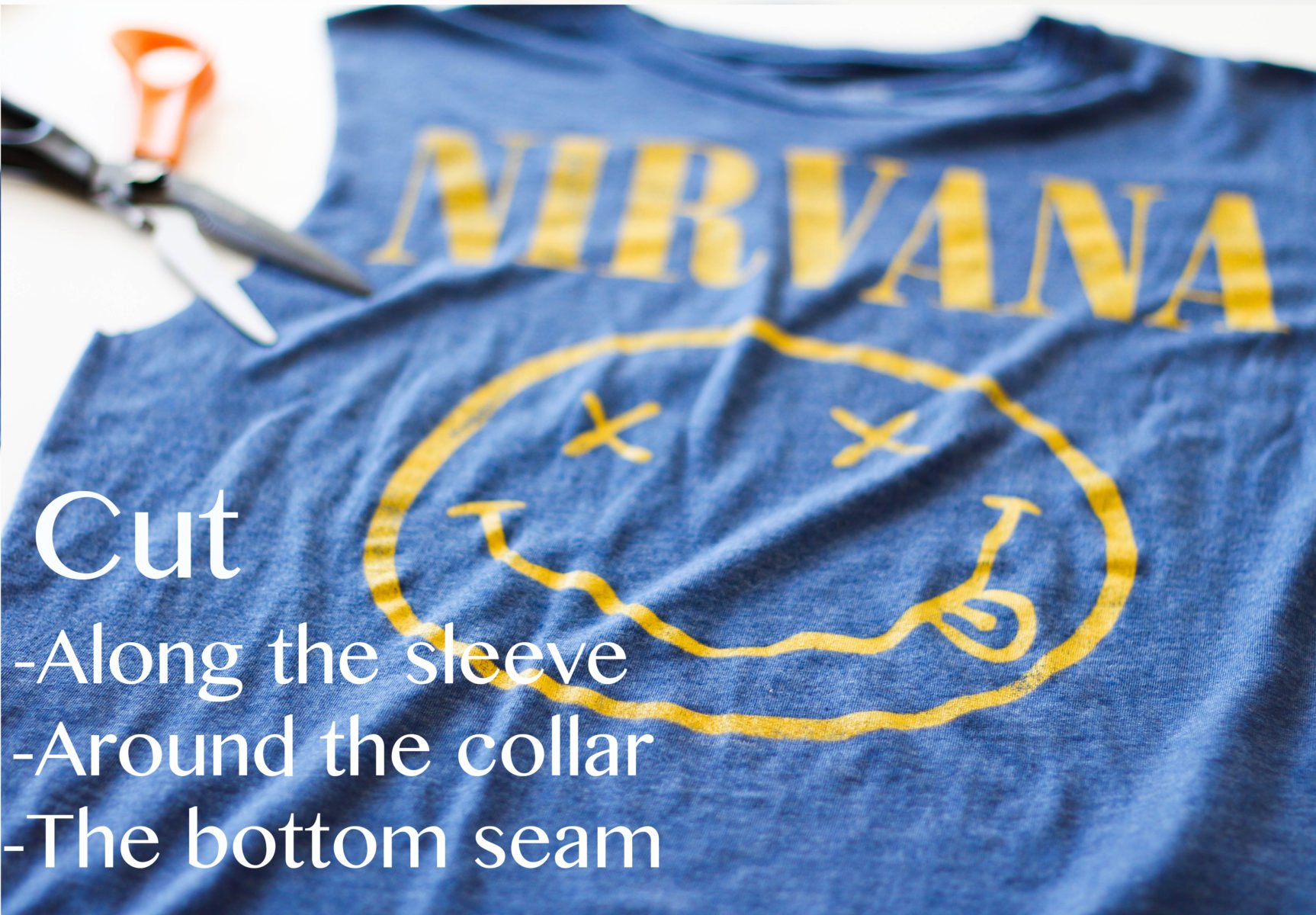 To Cut Shirt:
1. Use a SHARP pair of scissors.
2. The Sleeves: Cut from the mark you made at the armpit to the mark that is an inch away from the shoulder seam.
3. Do the same for the other sleeve.
4. The collar: cut from the mark an inch away from the collar to the mark on the other side.
5. The Bottom: Cut right above the top seam just so that you have cut it off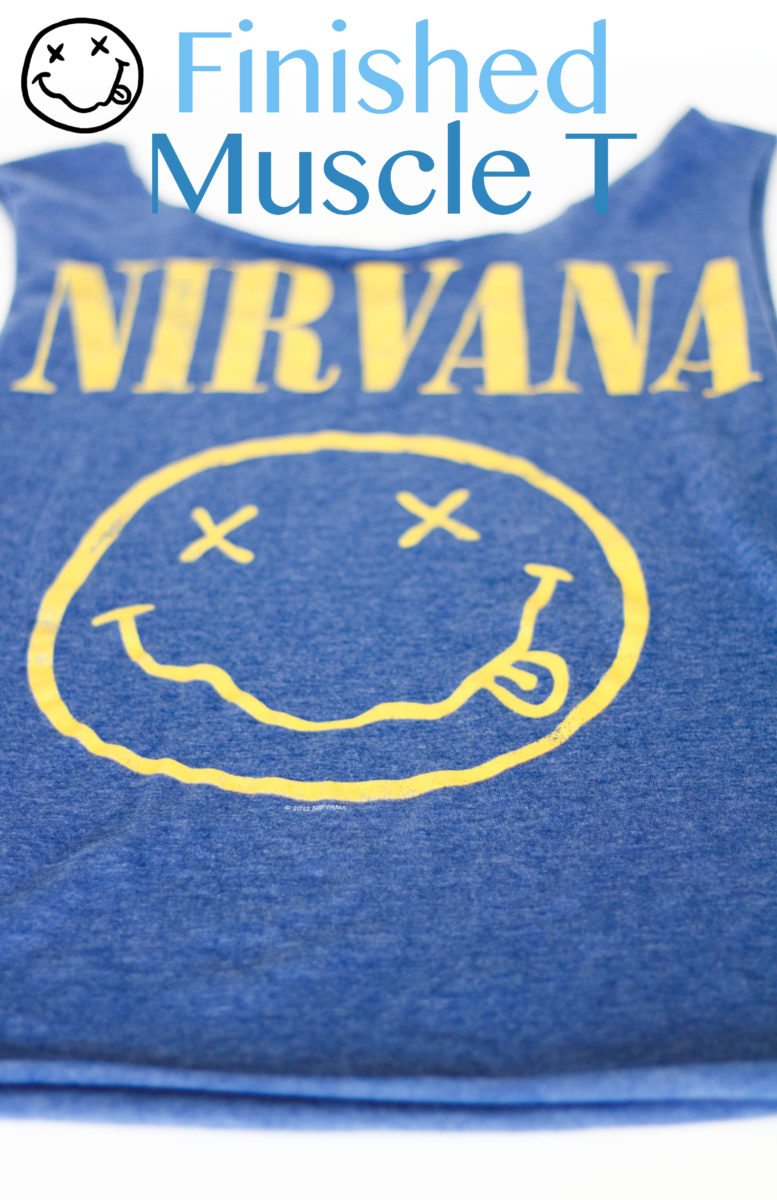 Pull and gently stretch the arms, collar, and bottom so that the fabric curls up slightly. Any imperfections will be hidden in the curl and will not be noticeable once the shirt is on.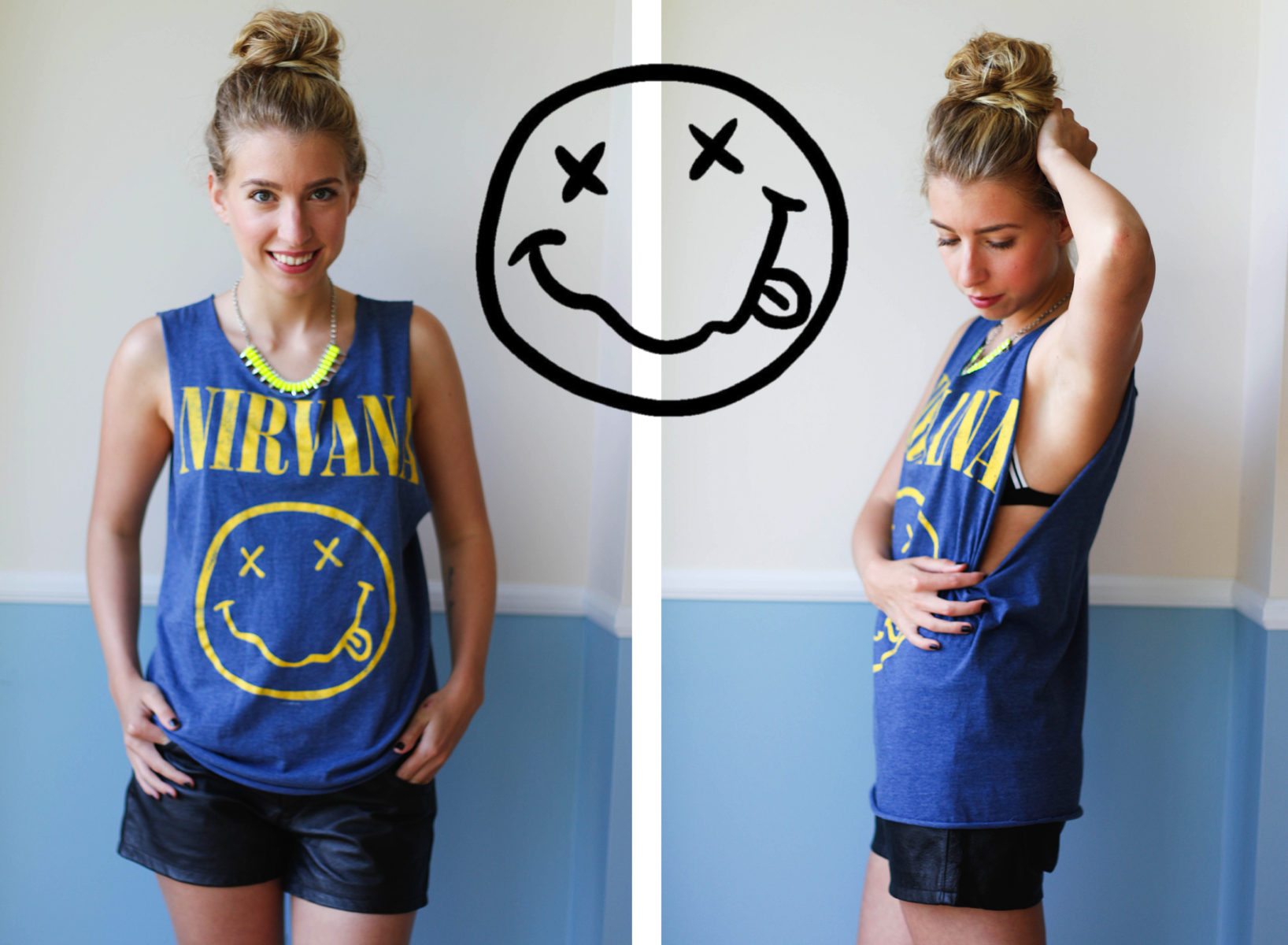 What I'm Wearing: T-shirt; Target // Leather Shorts; Blank Denim // Necklace; Call it Spring // Bralette; Winners