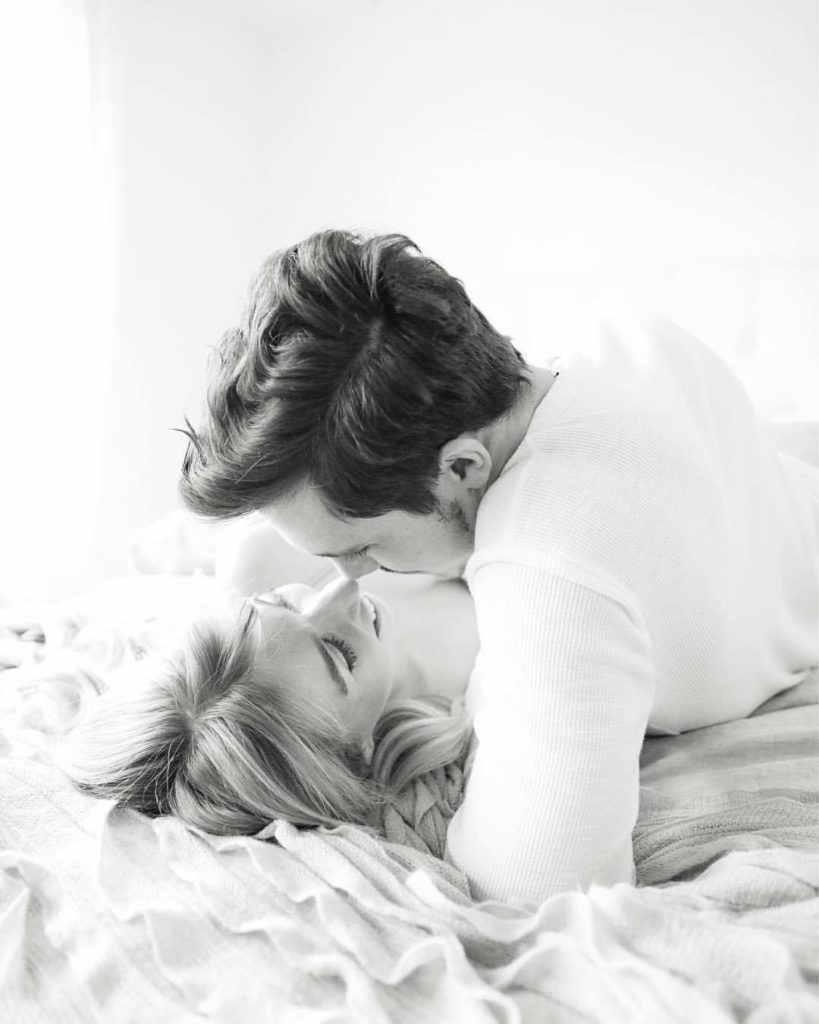 Here we are, the last full week of January and back with the last installment of my New Year, Better You series. I've had such an amazing experience these last few weeks sharing advice from 4 incredible women on fashion and style, wellness, interior design and finally relationship advice. I think this is the post I have really been on my toes waiting to share because let's be honest, who couldn't use a little relationship advice every once in a while? I'm so lucky to have the absolutely wonderful Kimberly Moffit here today sharing 3 tips to better yourself in the relationship department. She's a relationship therapist and pretty much the coolest YouTuber ever (I once made a video with her, but I refuse to share it so I'll let you guys search for it, haha!). Anyway! Without further adu…here's Kimberly!
PS:
How to Up your Style Game in 2018
3 Proven Ways to Maintain a Healthy Mentallity in 2018
3 Smart Tips for Upping your Interior Design Game in 2018
In my work as a relationship therapist, I've always been fascinated by the intricacies that make a couple tick, what makes a partnership last forever, and what the "secret sauce" is to a healthy relationship. In other words, I'm obsessed with relationships and have made it my lifelong mission to gain a greater understanding of what makes a healthy couple. I started my career by opening KMA Therapy in the Yonge and Eglinton area in Toronto, and since then I haven't looked back!
The New Year is the perfect time to increase our fulfillment in romantic relationships. Most of us have New Year cleaning rituals that we are excited to implement each year – we clean up our diets, our exercise routines, and even our cars! But most people don't realize that we can totally clean up our relationship act at the beginning of a year to help set us up for success.
If you're in a romantic relationship, there's a good chance it could use a tune-up as you move into the New Year. How often do you make time for one another? Have you routinely set goals for the future?
And if you're not in a romantic relationship (and want to be), how much time are you spending making finding the love of your life a top priority?
I've come up with my top 3 ways to enhance your relationship in 2018:
1. GOAL-SET
Goal setting often gets a bad rap as "unromantic," especially for intimate partnerships. But, it's an essential part of understanding what you really want out of your relationship! Couples who set goals together have a better understanding of what their future together looks like, and this is an incredibly bonding experience. For example, what would make you feel like #RelationshipGoals? Could it be taking a trip to India with your partner in 2019? Could it be running a half marathon together? Take the time to sit face to face with each other and write these goals down. You can even make it fun by doing it over wine or pizza! Your partner's goals may surprise you, and seeing their goals will help you to develop a whole new appreciation of them.
2. SCHEDULE
Now that you have set your goals, schedule time with your partner to work on and review your goals, as well as spend quality time together. Most couples love the idea of going on a date night but never actually take the time to schedule it in, so it never happens. Schedule a date to play tourist in your own city. Schedule time to make them their favourite dish as a surprise for dinner. Schedule time to make them feel special. The key here is, if you don't schedule it in, there's a lower chance it'll actually get done!
3. SELF CARE
The final piece to the happy relationship puzzle is actually…. You! Improving your relationships in 2018 is a much easier process if you yourself are happy and fulfilled (and a lot of people put too much responsibility on their partners to "make them happy!") Take stock of your self-care routine for 2018. How much downtime to relax, unwind, shop, do yoga, meditate, exercise, get massages, journal, or do whatever you love are you currently getting? Whatever your current routine is, decide if it's enough to make you happy and go from there.
What aspects of your relationship do you most hope to improve in 2018? Let me know in the comments below!

YouTube: AskKimberly
Instagram: KimberlyMoffit
Website: DrKimberly.com