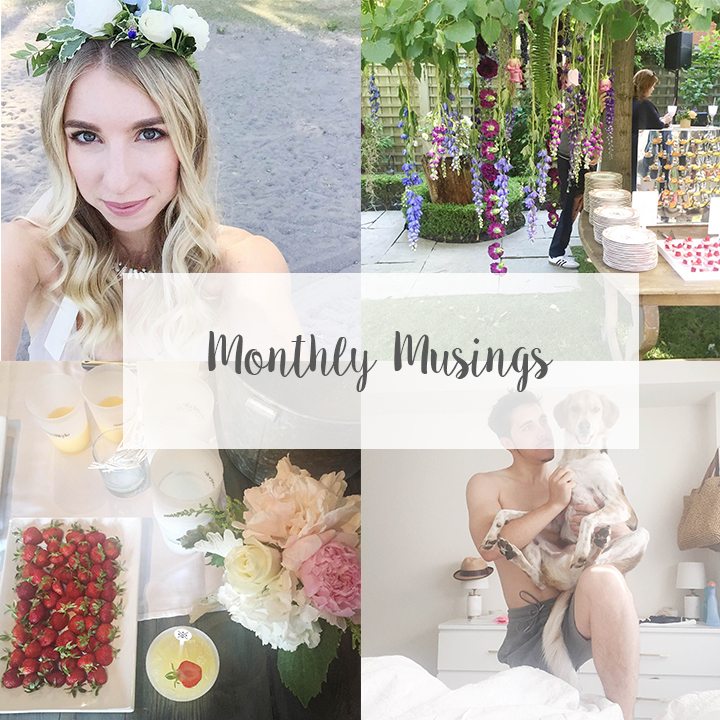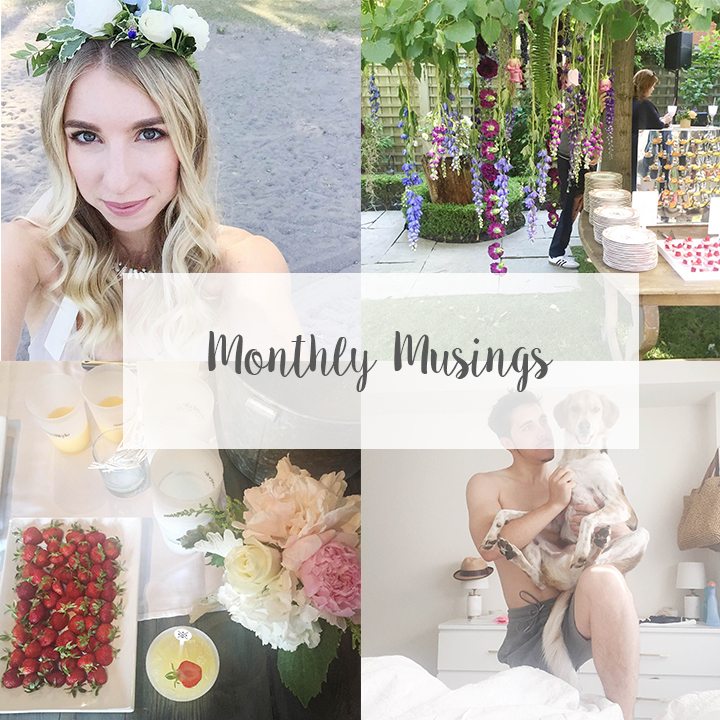 Canada Day is this Friday making it hard to believe that there are only 2 months of summer left!
July and August are my favourite months of the year and I can't wait to take full advantage of them. This month has been pretty incredible. I attended some amazing events, hung out with even more amazing people, and had a very proud doggy mama moment. Here are a few of my fave moments from June.


Welcoming Nordstrom to Toronto: Last week Nordstrom threw quite literally the most beautiful party I have ever been to. There were cascading flowers (see above), a peony wall, a dessert table of my dreams (served on china), and to top it all off there were mermaids and synchronized swimmers in the stunning outdoor pool. To make the evening more magical, the Tenors stopped by for a private performance which left everyone in the audience with either goosebumps or tears in their eyes…they were that good. The event was in support of the multiple charities Nordstrom will be donating to after their official launch Gala in September.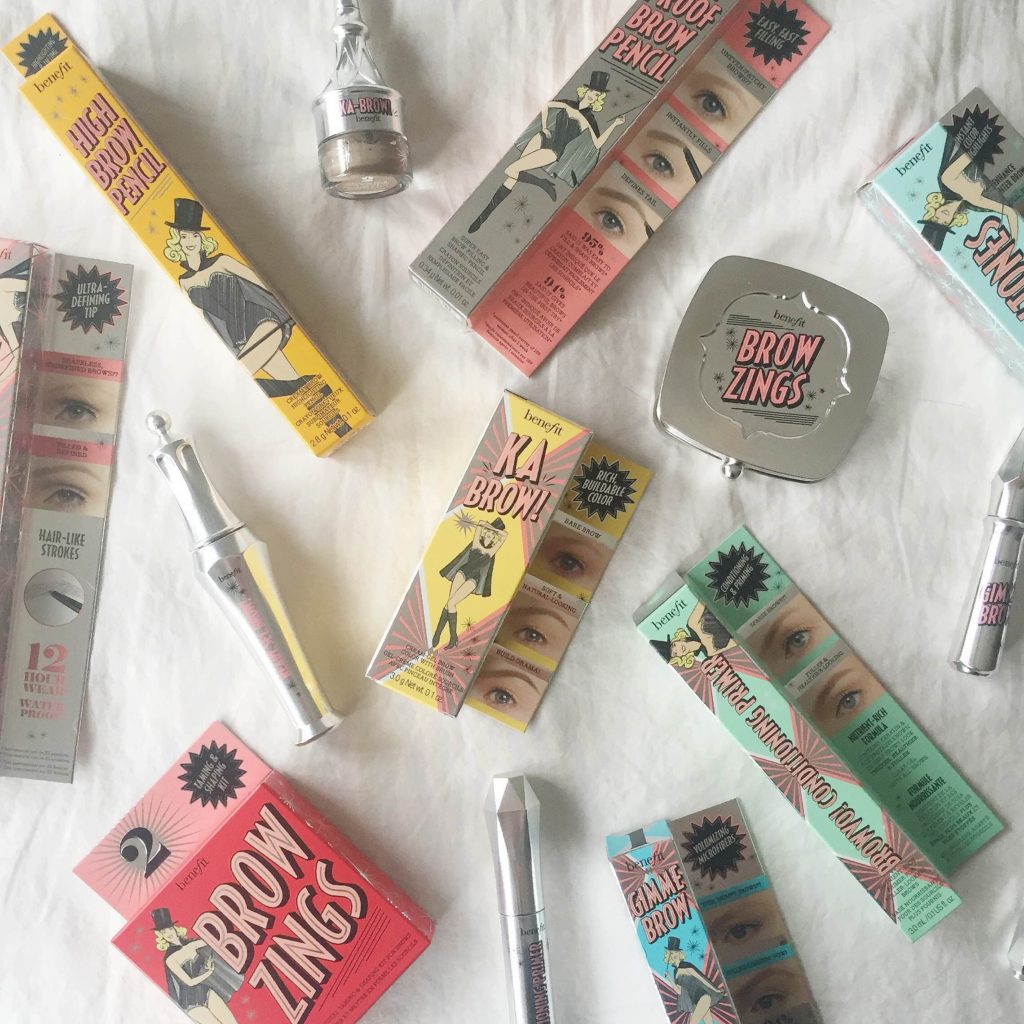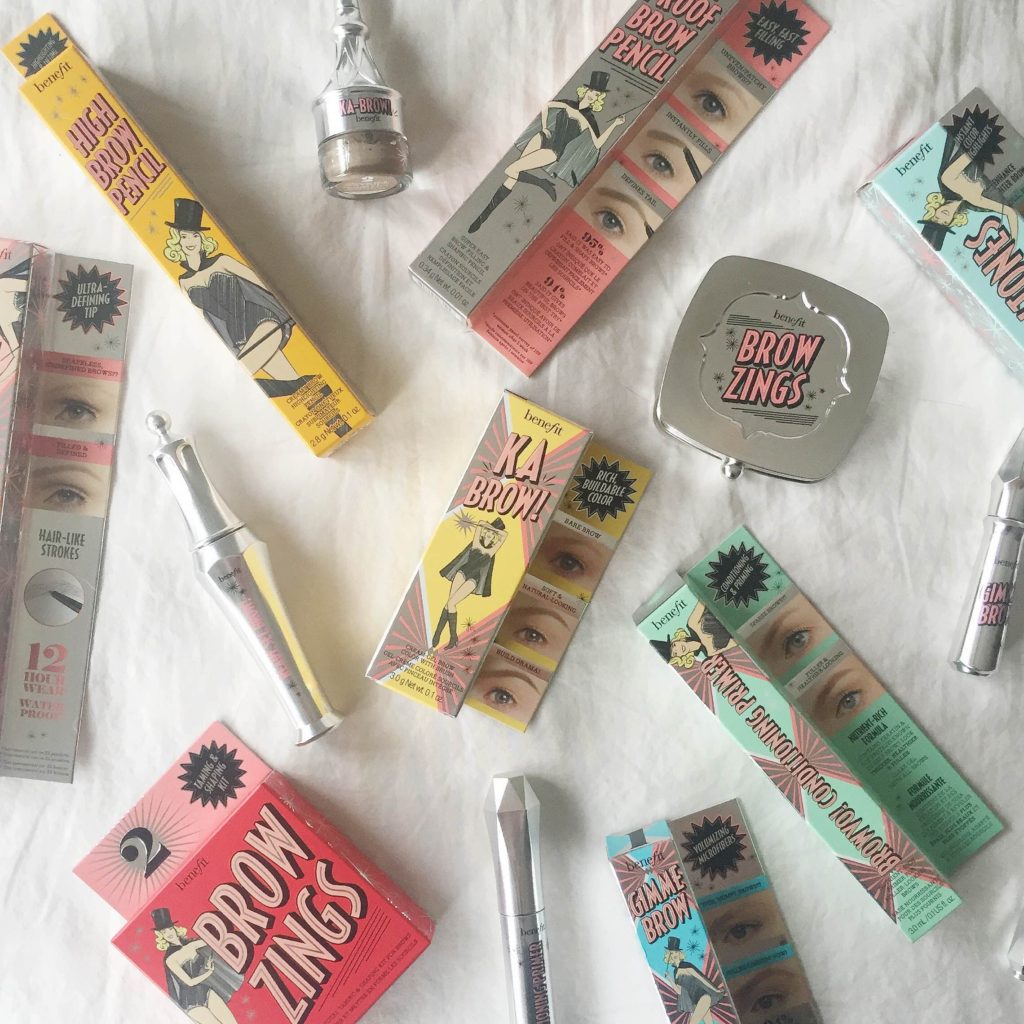 Benefit Goes Beyond Brows: When I went to Chicago about 7 years ago, one of the things on my to-do list was going to Nordstrom and visiting a Benefit Brow Bar. Weird, right? At the time Halifax didn't have a Sephora and the only place to purchase Benefit products was at Shoppers Drug Mart. I had been obsessed with the idea of getting my brows done by Benefit because after all, they are the experts in Brows. Recently, Benefit launched their biggest brow collection ever and as you can imagine I was elated. I was able to attend the Canadian launch where I tried every product in the line and learned about each products specific purpose. There are a ton of products to choose from which is great for anyone who loves a pencil vs. powder vs. gel. I also love that you get designated a number for your brows, which acts as a no fail system when finding your shade. Since you already know I'm a die-hard MAC brow pencil lover my personal favourite products in the collection are conditioning eyebrow primer (perfect for brushing back my brows and generating hair growth in patchy areas) and the clear brow gel for setting my brows.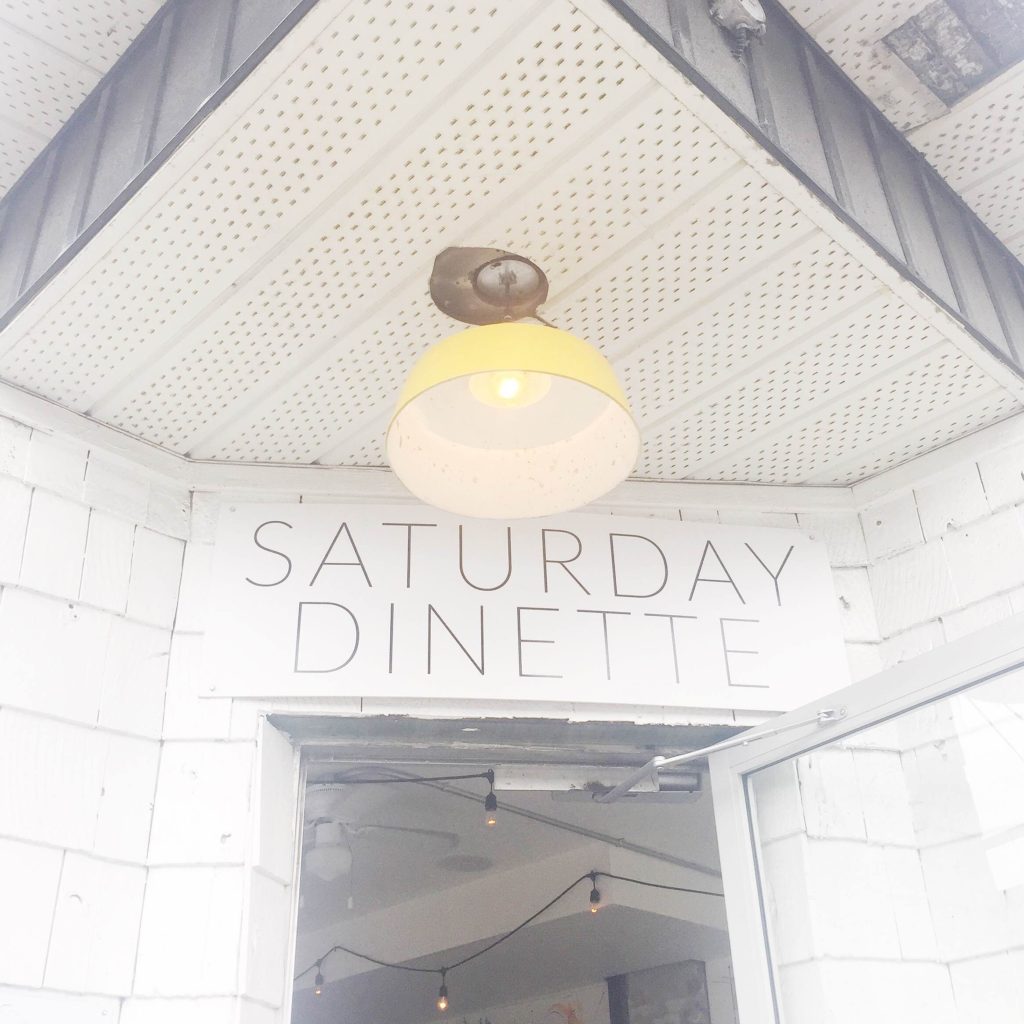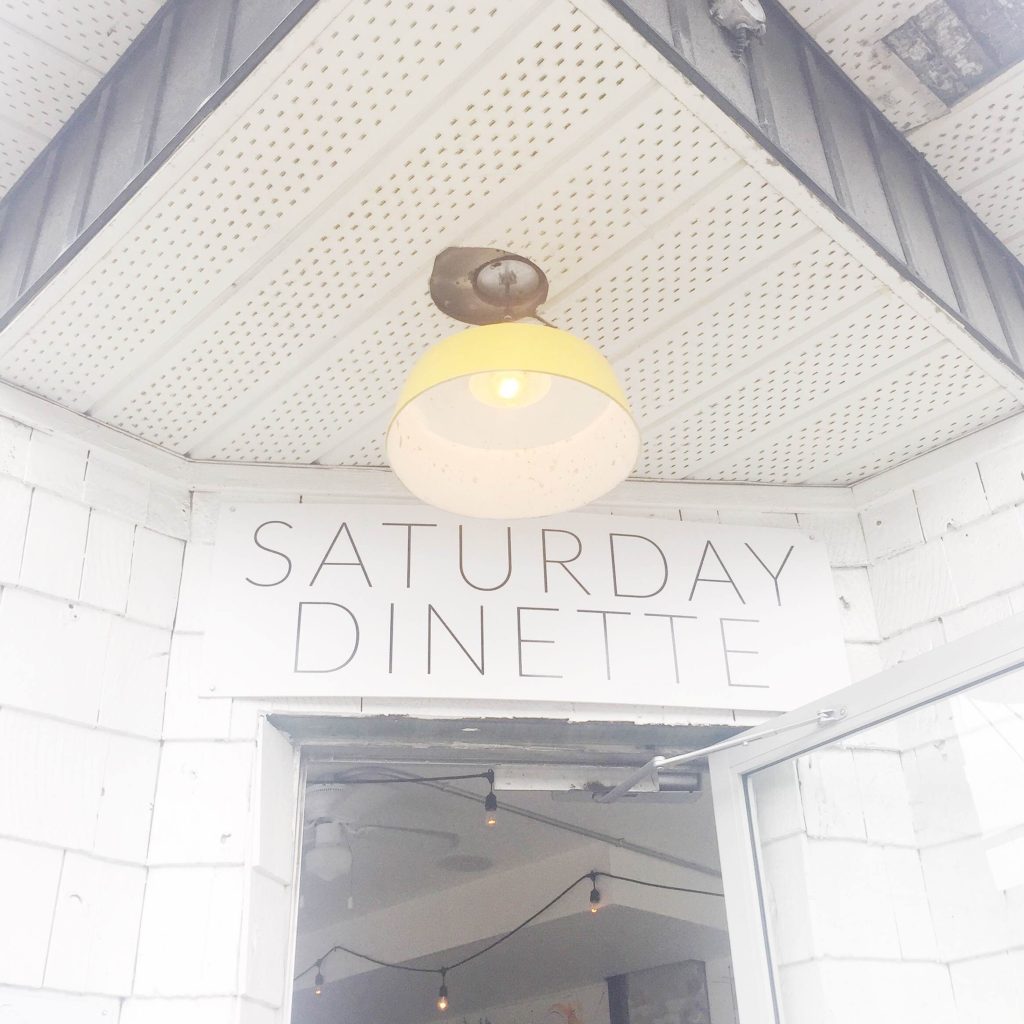 Best in Brunch: First off, I have to start by saying I can't believe that I hadn't been to Saturday Dinette before this month. To think, this delicious brunch spot has been so conveniently located near me for quite some time and I never knew about it is kind of embarrassing. Anyway, Jamie and I made up for it by heading to Saturday Dinette twice this month because guys, it's just that good. I've been trying to cut out meat but it is near impossible when there is a plate of the most delicious sausage biscuits and gravy sitting in front of you, and the 'Jayne Mansfield'? Don't even get me started…so SO good! This is definitely both mine and Jamie's' new favourite brunch spot and I can guarantee that we will be back again and again.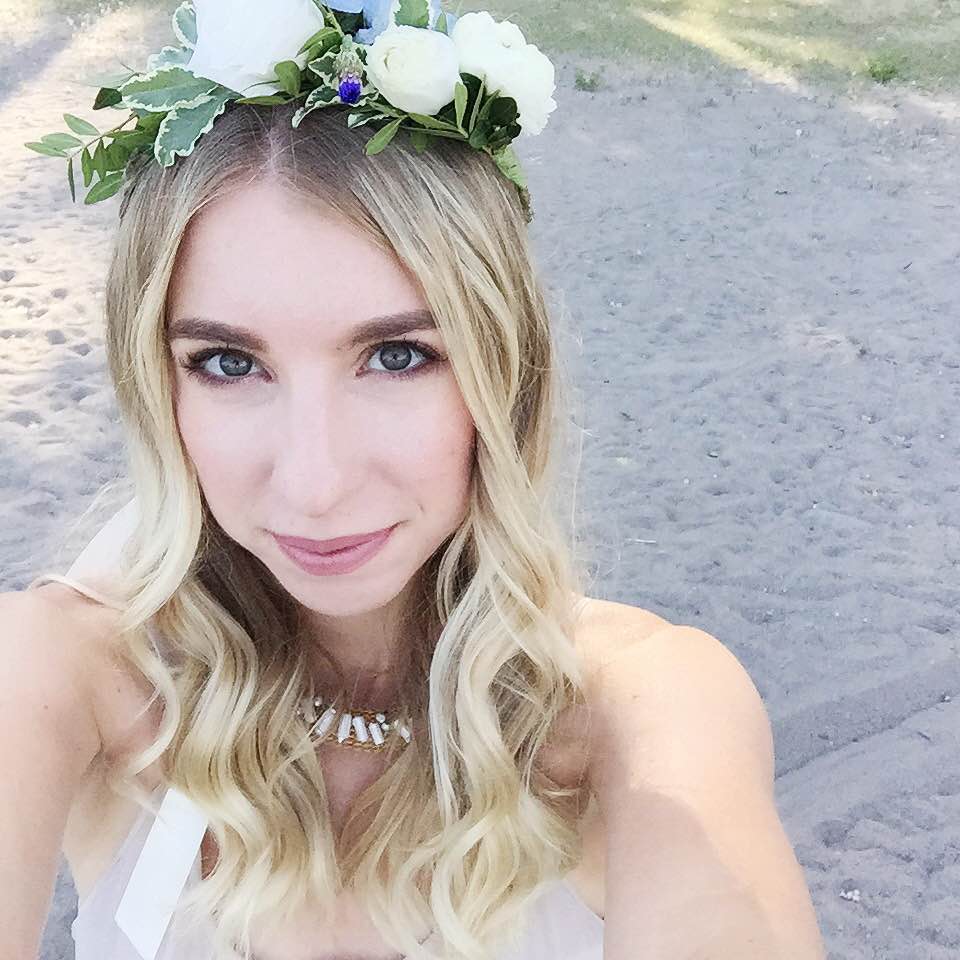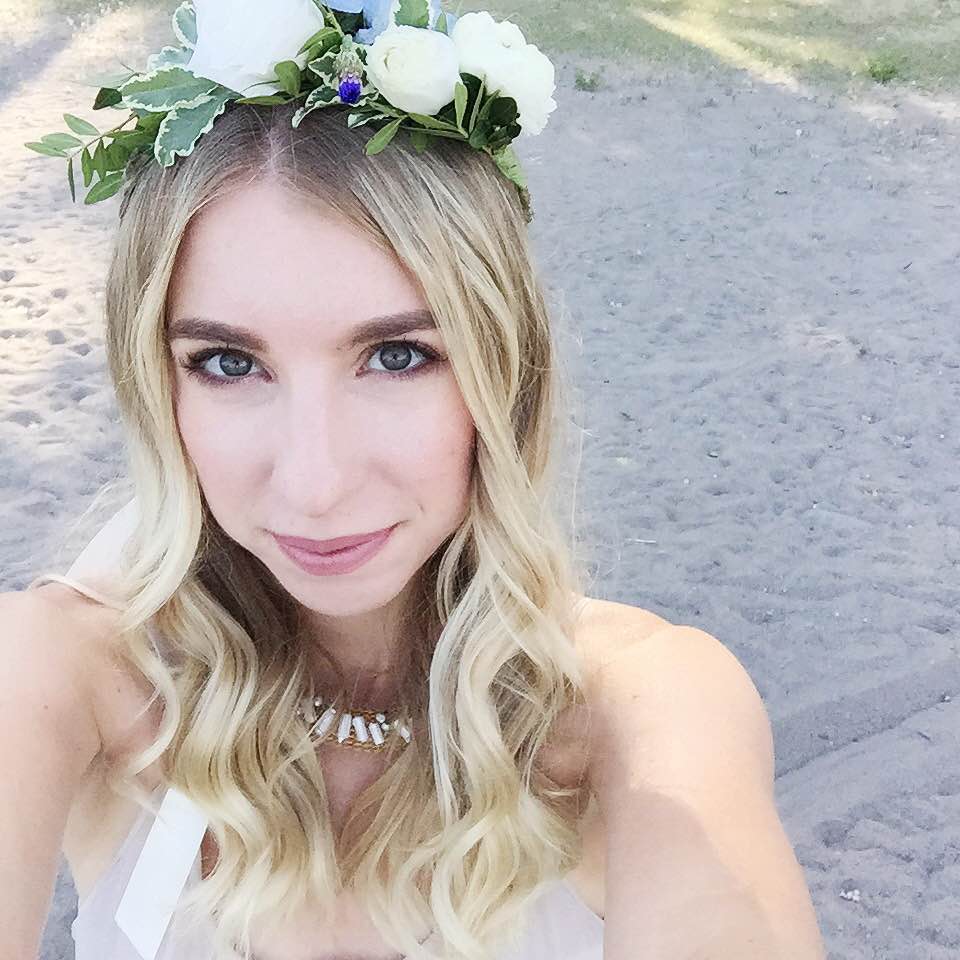 Boho Beach Day: I'm not one to take a ton of selfies but when you get to spend an evening on the beach after having your hair and makeup done, out comes the camera. I was lucky enough to be involved in a special blogger photoshoot this month, that I can't wait to share with you! For now I wanted to give you a sneak peak of my boho beach look because the rest is a secret. Wearing a flower crown whilst hanging out with some of the most talented gals I know was definitely a highlight from June.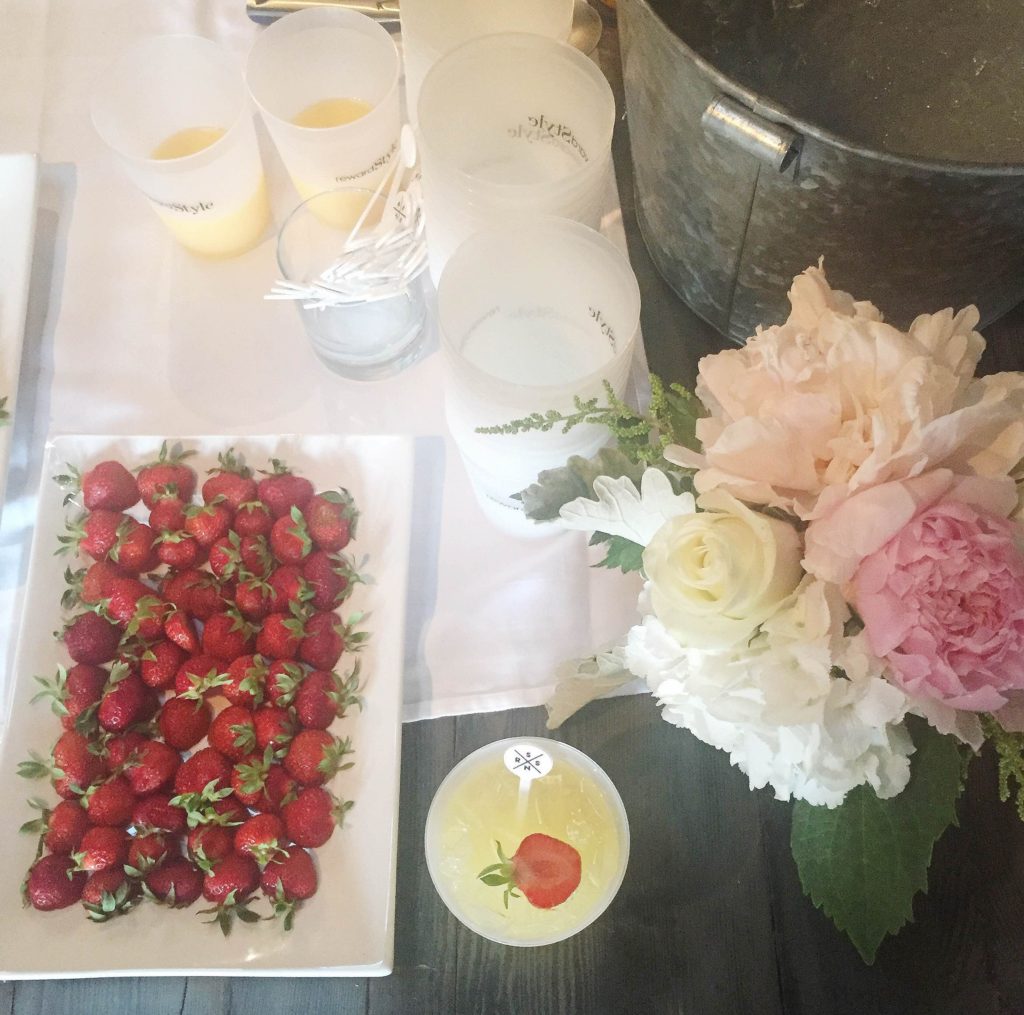 RewardStyle Comes to Toronto for School: I have been using RewardStyle for a few years now which, if you didn't know, is an affiliate linking website. I use this website because it's super user-friendly and allows you guys to easily shop for products I recommend through shop the post widgets and through Instagram via the "Linktoknowit" feature. Yes, I make a small commission off of sales but I also want you guys to easily be able to find everything I'm loving and hopefully you'll love it too! This month RewardStyle, who are headquartered in Dallas, came to Toronto to host a school night for us bloggers who are a part of the RS network. It was so fun to chat business with a group of like-minded women and finally be able to meet the ladies I've chatted with via e-mail over the past few years.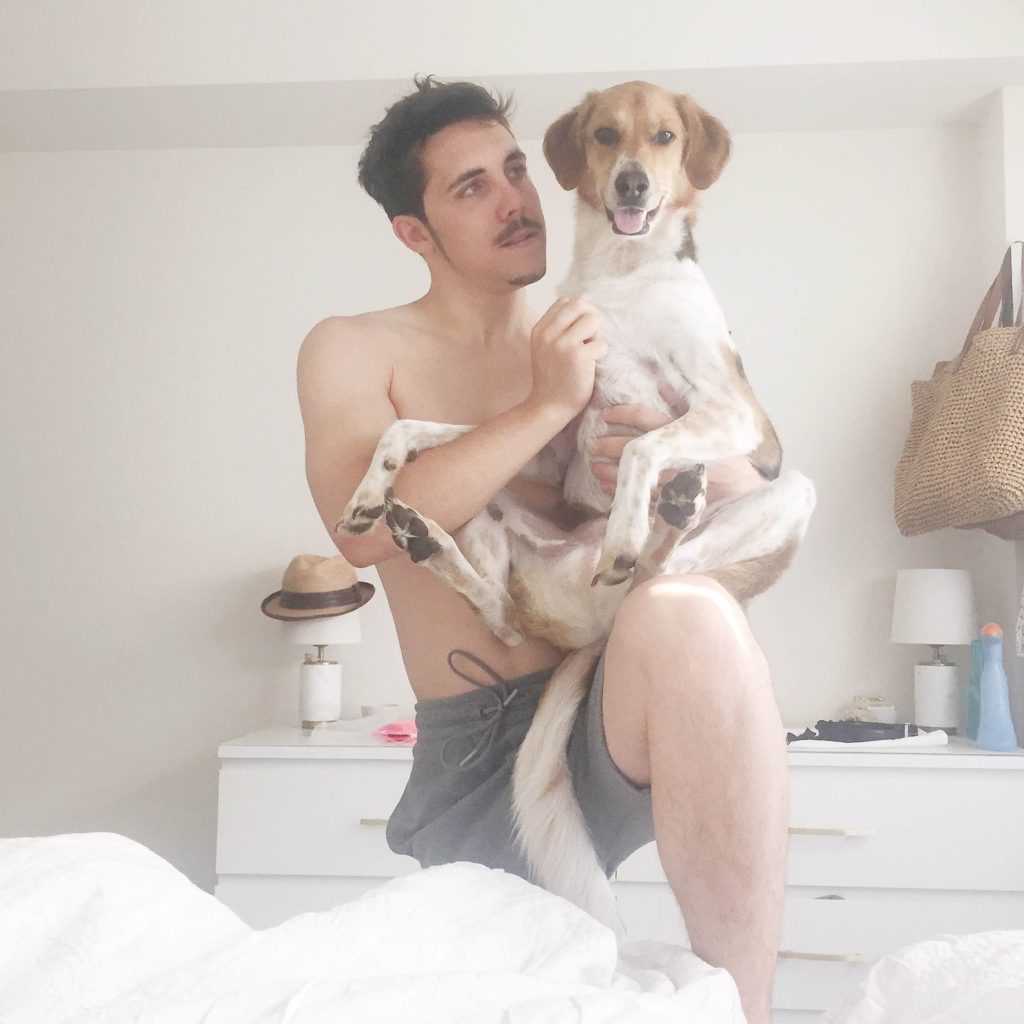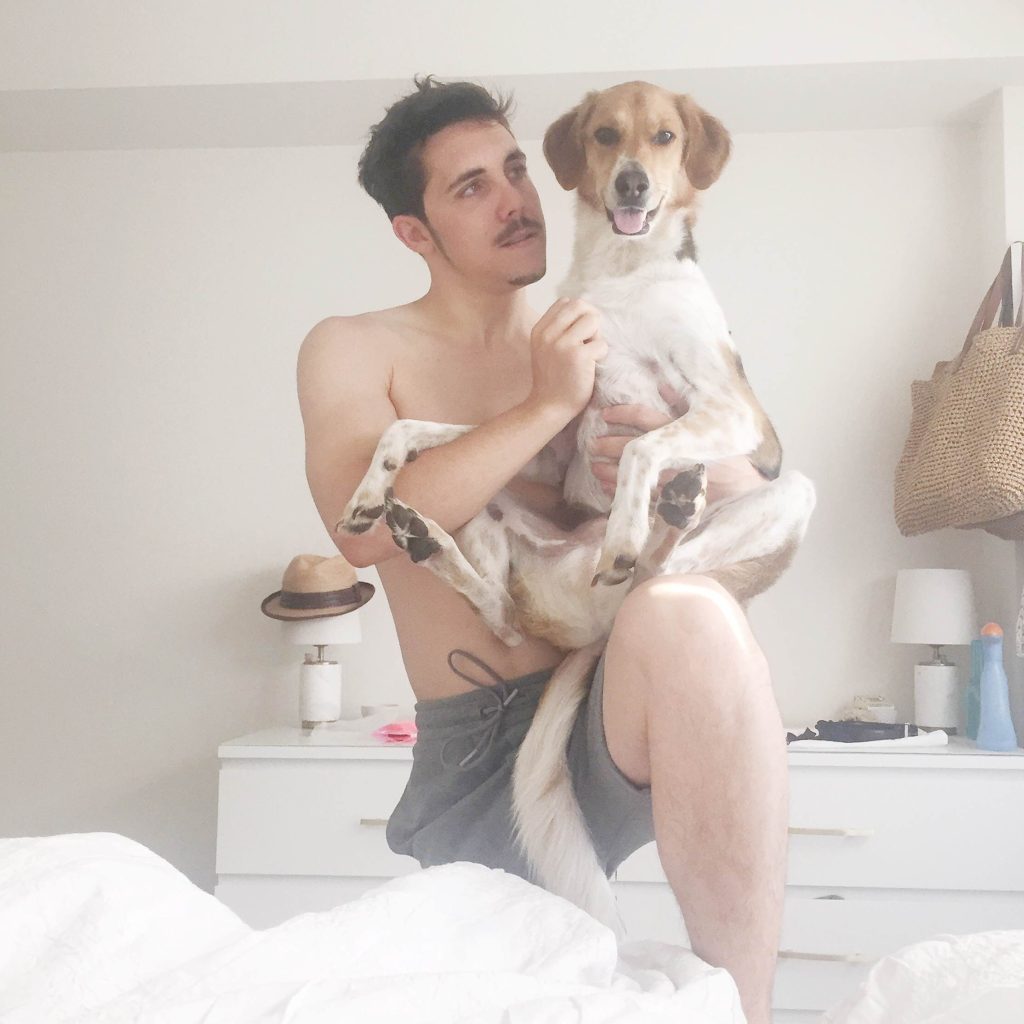 Proud Mama Moment: Jamie and I have always been super nervous to let Milo go off-leash because he is a hound and as we like to say, his nose knows. We've recently been trying to train Milo to walk beside us off leash and to our surprise and delight he's been doing incredibly well. We first started at the bottom of our stairs and let him walk the 30 feet from the stairs to our door and then further and further. I can now say that Milo is walking around the block without a leash and although I am still very anxious about it he's been impressing us with how well he's been doing. I also just really wanted to share this photo from my phone because I think it's just so damn cute!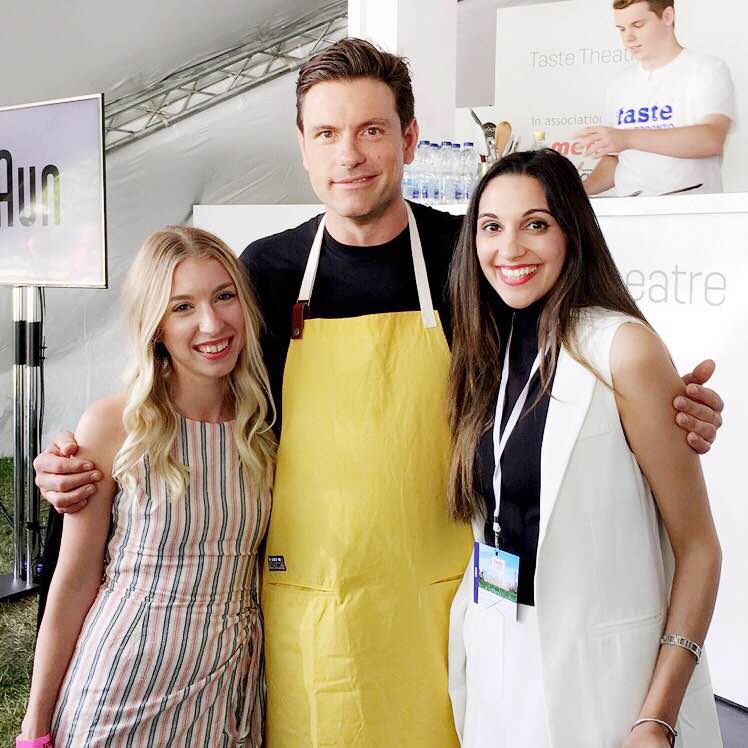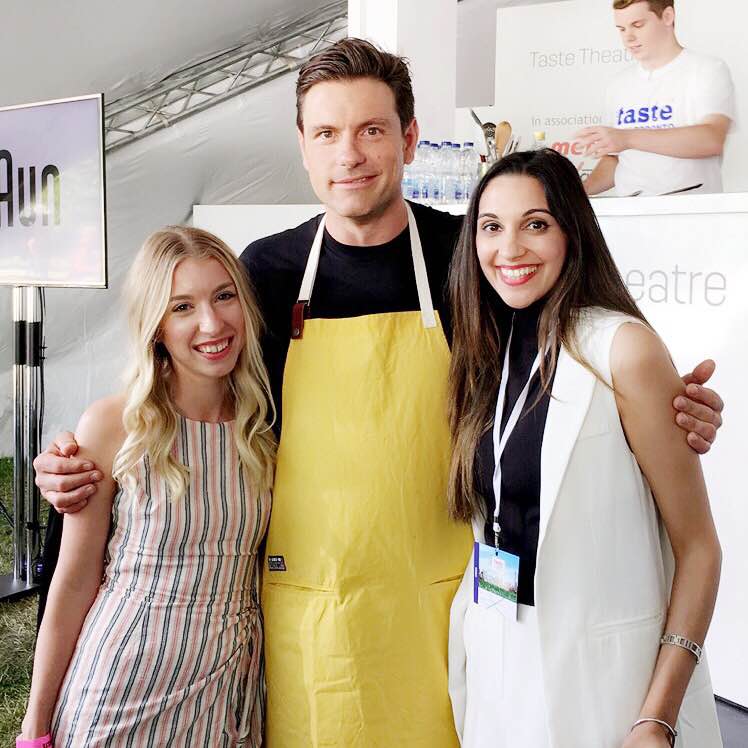 Tate of Toronto: I am one of those people who will choose to watch The Food Network and shows like Master Chef over anything else. When I was in college I'd spend hours watching Diners Drive-in's and Dives and Chopped. One of my fave shows though was Chuck's Day off with Chuck Hughes. He's sort of my celebrity chef crush which Jamie obviously knows because he took me to his Montreal restaurant, Garde Manger, for our 5th anniversary. We headed to Taste of Toronto last week and when we got there Jamie quickly pointed out that Chuck Hughes would be doing a demonstration on the main stage. You best believe I was all over that! We watched Chuck cook the most beautiful smelling dish and at the end, thanks to my friend Sophie for convincing me, I got my picture taken with him!