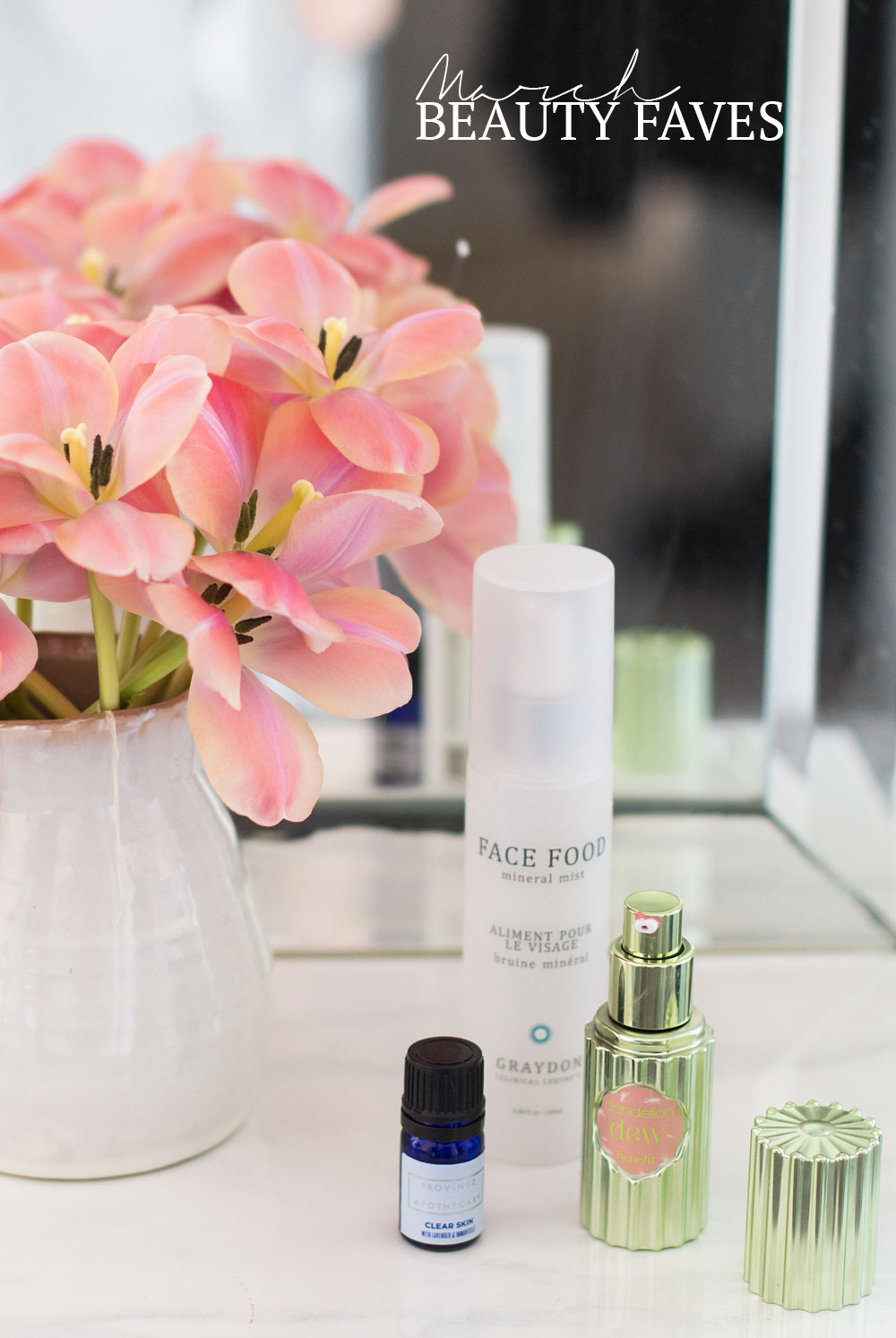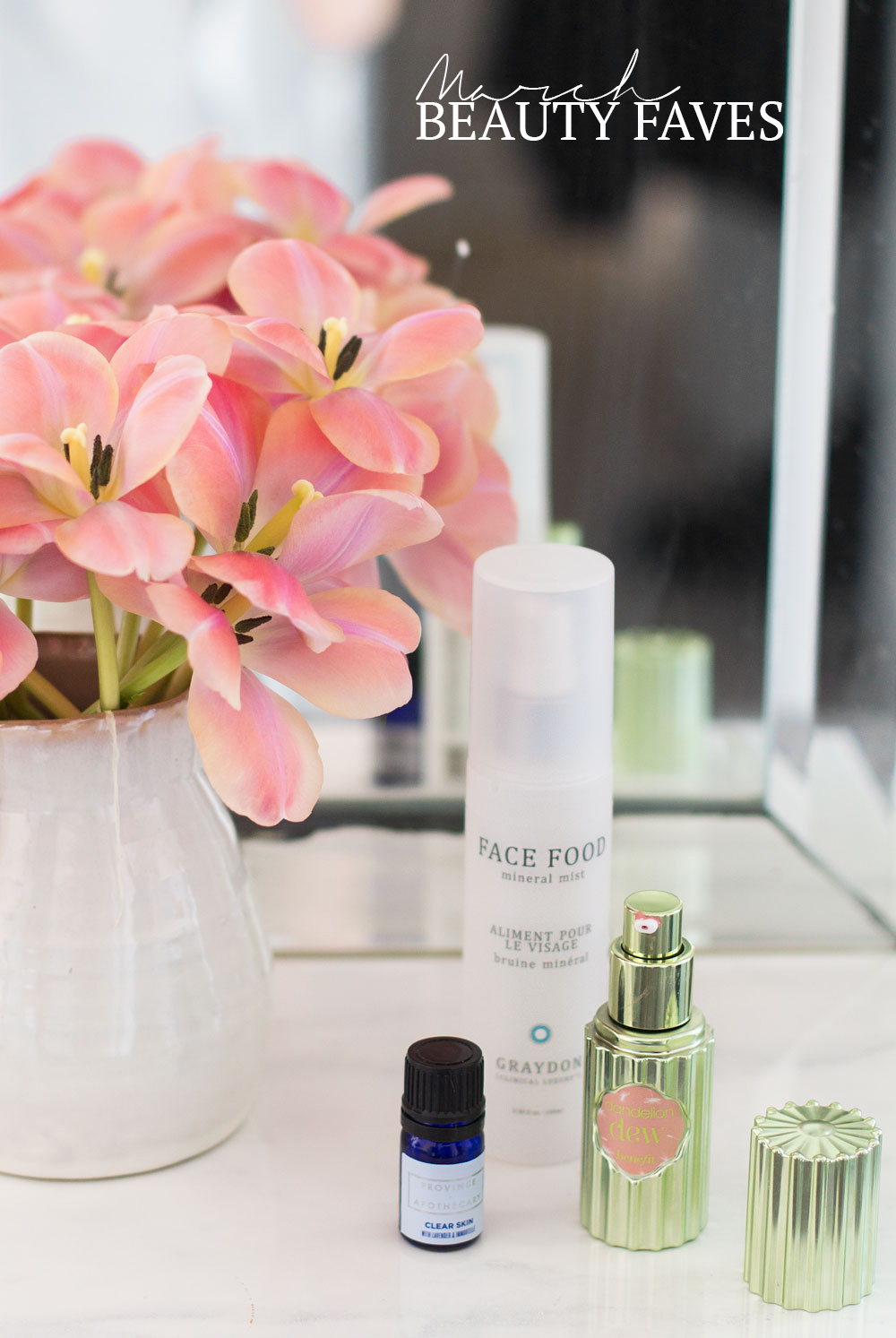 A few weeks ago I decided to break the silence about my struggle with acne received an overwhelming amount of support in which I was so beyond grateful for. The fact that so many of you reached out with your own stories of acne and remedies was amazing and I honestly couldn't get over the kind words and care that each one of you put into your Instagram and Facebook messages. I talked a bit about how I've been finding eating cleaner and adding more all naturals products into my regimen has helped, so this month I'm sharing 2 new products that I've found to have worked incredibly. I shot these photos without makeup as well so you can see a bit of my acne because It's cleared up immensely. I also have a great giveaway below for a new product from Benefit Cosmetics that I'm loving for spring so be sure to enter!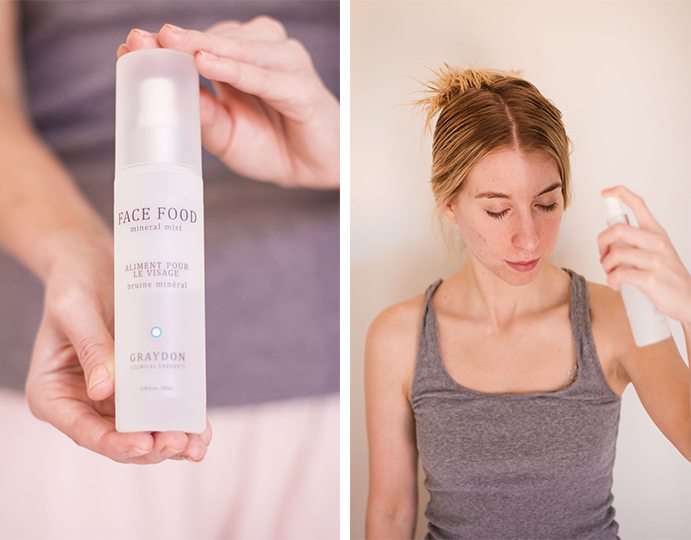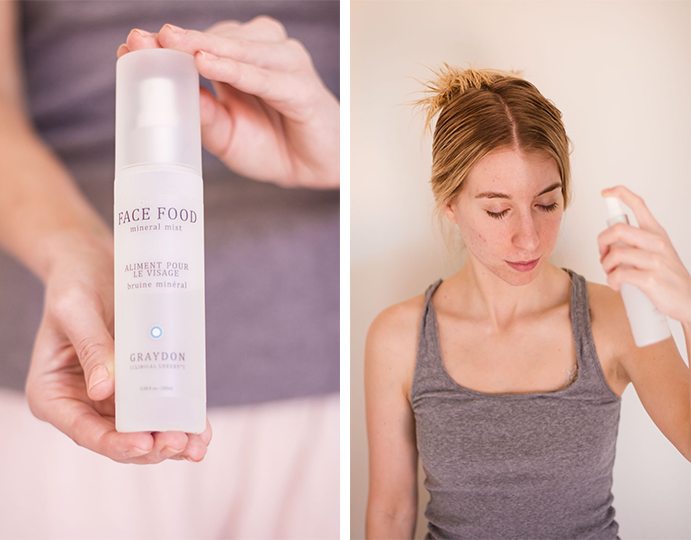 Graydon Clinical Luxury Face Food Mist: I had mentioned in January that I was loving the E.L.F face mist after putting my makeup on for a spritz of hydration, but I wasn't too sure about what was actually in the product. I'd been interested in trying an all natural mist for quite a while and after experimenting with a few and the Graydon mineral mist has become my go-to. I use this day and night like a toner after I cleanse and I am in love! This refreshing mist is hydrating, anti-bacterial and all natural so I know everything that I am spraying on my face is good stuff! I also loving giving myself a little mist throughout the day for a pick me up. If this isn't already a cult favorite…it should be!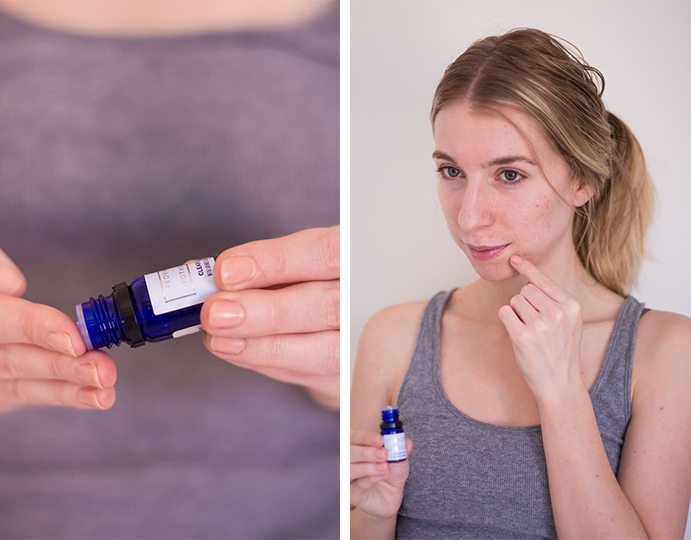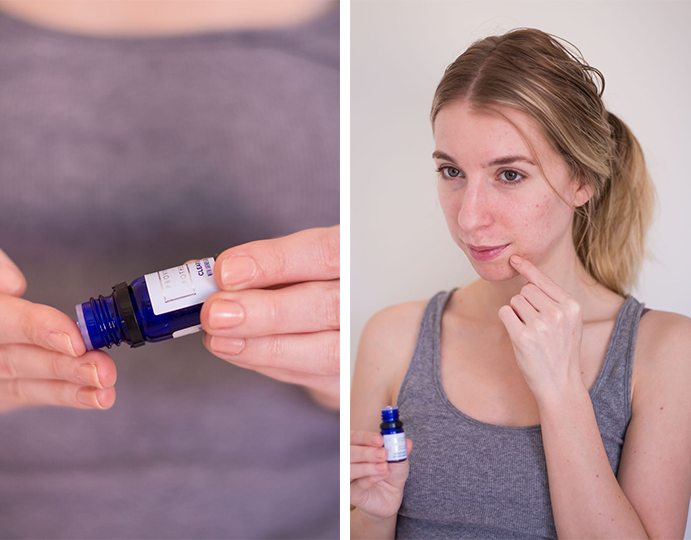 Province Apothecary Clear Skin: Last month I introduced you to Province Apothecary via the detoxifying and clarifying mask which I am still using twice a week. I had been interested in trying more products from Province Apothecary so upon purchasing a second bottle of the mask I picked up this clear skin spot treatment oil. It's a blend of Lavender, Immortelle and 7 powerful organic and wild crafted essential oils that have noticeably reduced my inflammation and redness. My face used to get extremely red and sensitive after cleansing, moisturizing and spot treating but ever since I've switched my skincare routine to all natural products my skin always feels calm and the redness has dissipated tremendously.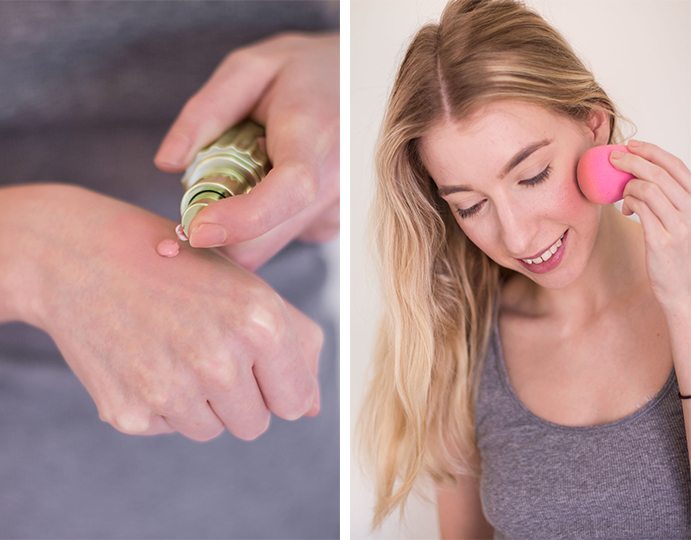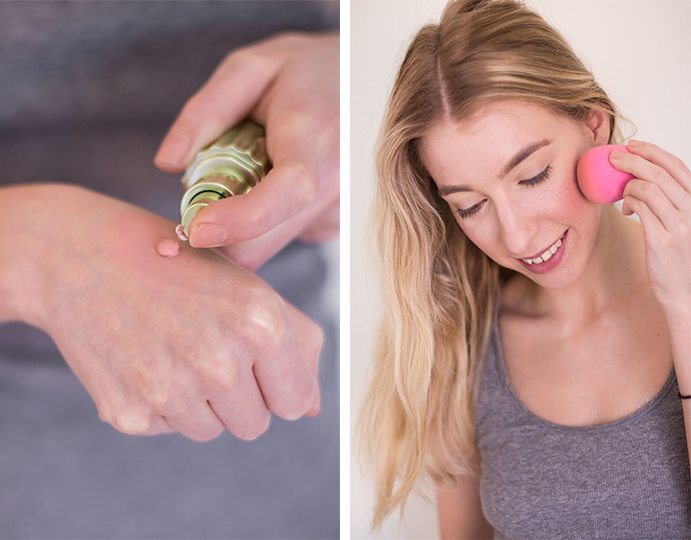 Benefit Cosmetics Dandelion Dew Liquid Blush: When it comes to make up I have started using some all natural products but I am a bit of a makeup junkie so I'm still trying to find a balance. Although that might not be okay for some It's okay with me…I can only do so much at a time! Anyway! I was really excited to try Benefit's new Dandelion Dew Liquid blush because the original powder blush is a favorite amongst so many. I really like the idea of dewy, luminous looking skin especially in the spring and summer so this is a great way to achieve a healthy pink blush that looks hydrated on my cheeks. I find applying this liquid blush on my hand first, dabbing it onto my beauty blender and then on my cheeks to be the most effective way to give me that natural looking finish. I also really like the new Dandelion Shy Beam which is a liquid matte highlighter that gives a more natural finish and glow. I'm giving away both of these products below so make sure to enter!