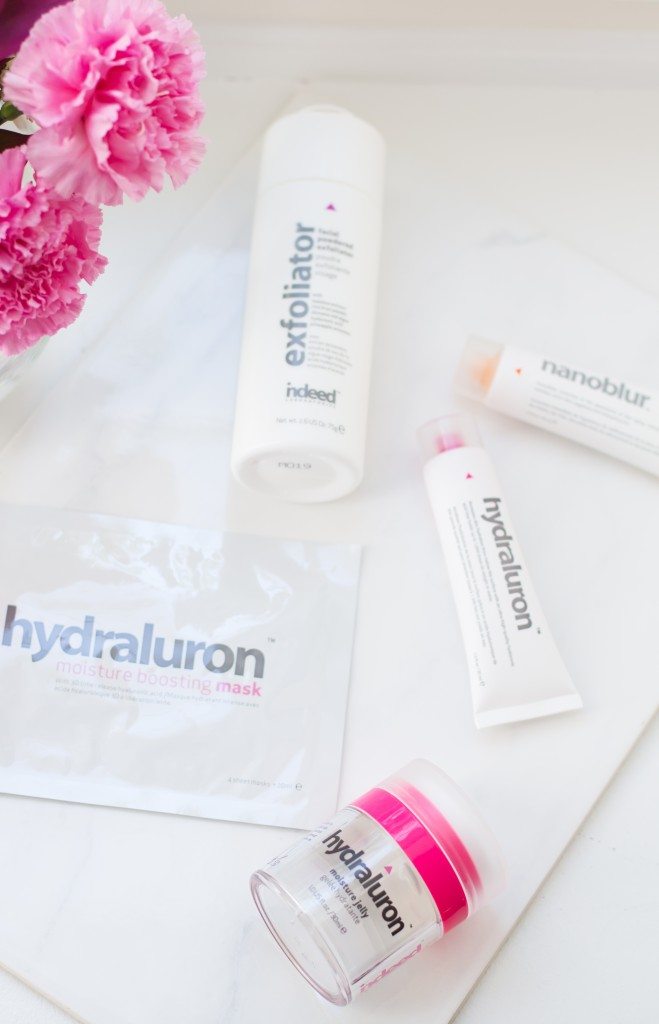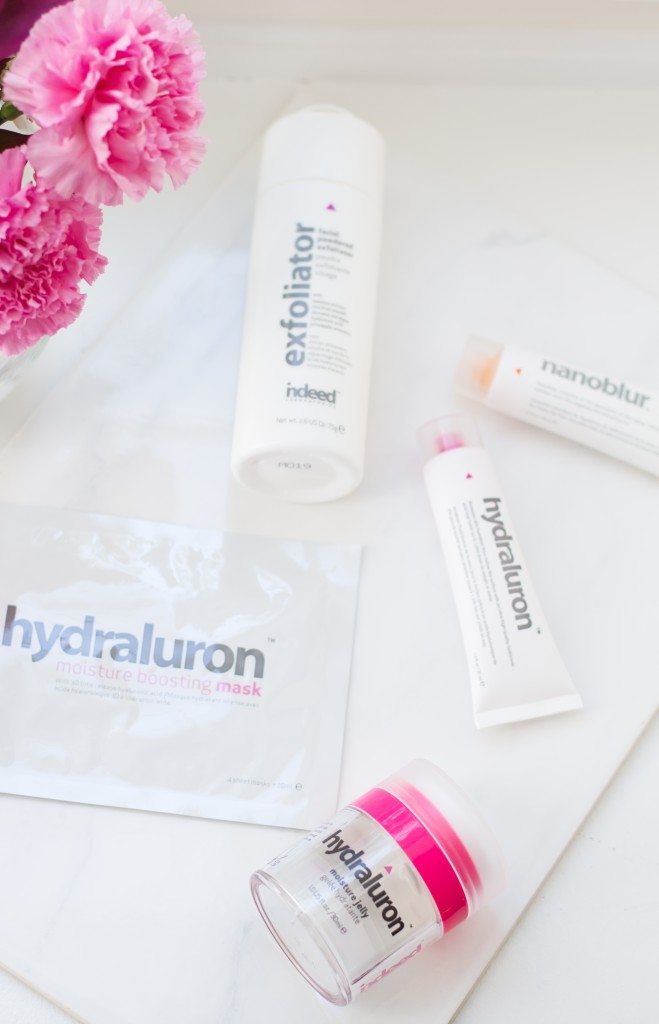 After spending much of last week moving which included so much packing, unpacking, cleaning and heavy lifting, I felt like I was due for some serious relaxation this weekend. Luckily for me Indeed Labs sent over just what I needed to refresh my skincare routine. This past Saturday morning I slipped on my favourite Aerie robe, tossed my hair up and spent some much needed me time which included adding hydration to my skin with Indeed Labs Hydraluron skincare series.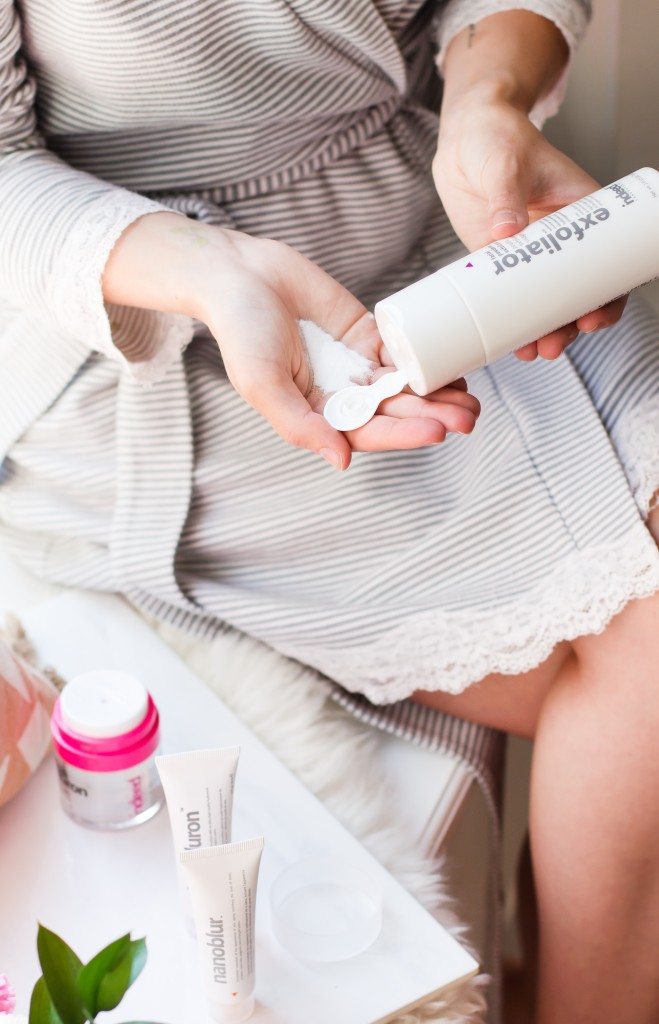 I began by cleansing my skin with my regular Avene cleanser and then exfoliated with the Indeed Labs facial powder exfoliator. I wanted to make sure my skin was free from any makeup and dirt before replacing the moisture and I love how gentle this powder to foam exfoliator felt on my skin after it was mixed with water.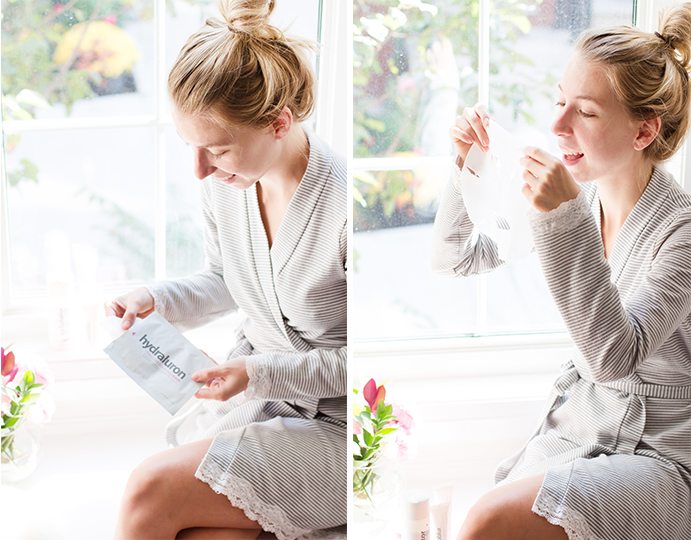 The next step in my little pampering session was the Hydraluron Moisture Mask. This sheet mask is packed full of Hyaluronic Acid which slowly released into my skin over a 15 minute period. After I removed the mask my skin felt ultra moisturized and plumped.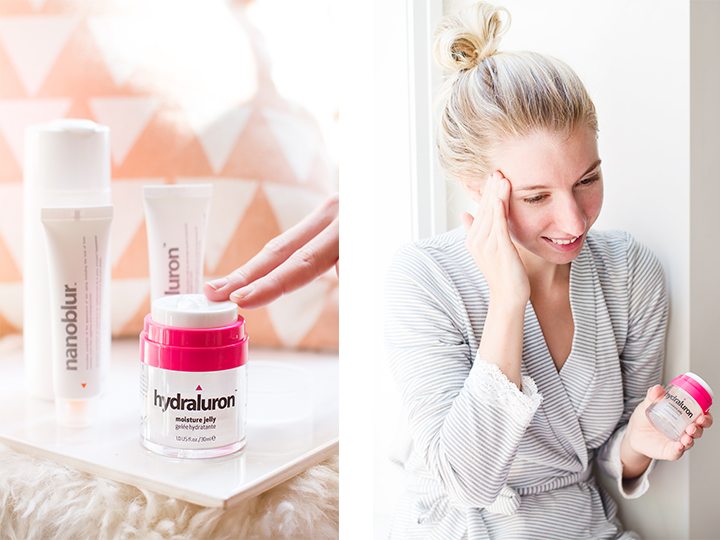 After using any mask It's always important to seal in the results with a serum and a moisturizer. I began with the Indeed labs Hydraluron Moisture Serum which is comprised of Hyaluronic Acid and Red Marine Algae. I followed the serum up with the moisture jelly which feels so light and cooling on my skin. It also has an amazing pump dispenser that releases the perfect amount of jelly every time.


I didn't want to put on makeup after just having given myself an at home facial so I finished by using Indeed Labs Nanoblur. Once applied on my skin this perfecting cream instantly camouflaged my uneven skin tone and redness without the use of makeup. It's my go-to choice when I'm not in the mood for applying makeup and want some coverage.
I absolutely loved my experience with Indeed Labs products and so I want to give you the chance to win $75 worth of goodies so you can have a relaxing at home spa day too! Enter below for your chance to win!
*This post was sponsored by Indeed Labs™. The opinions are completely my own based on my experience.