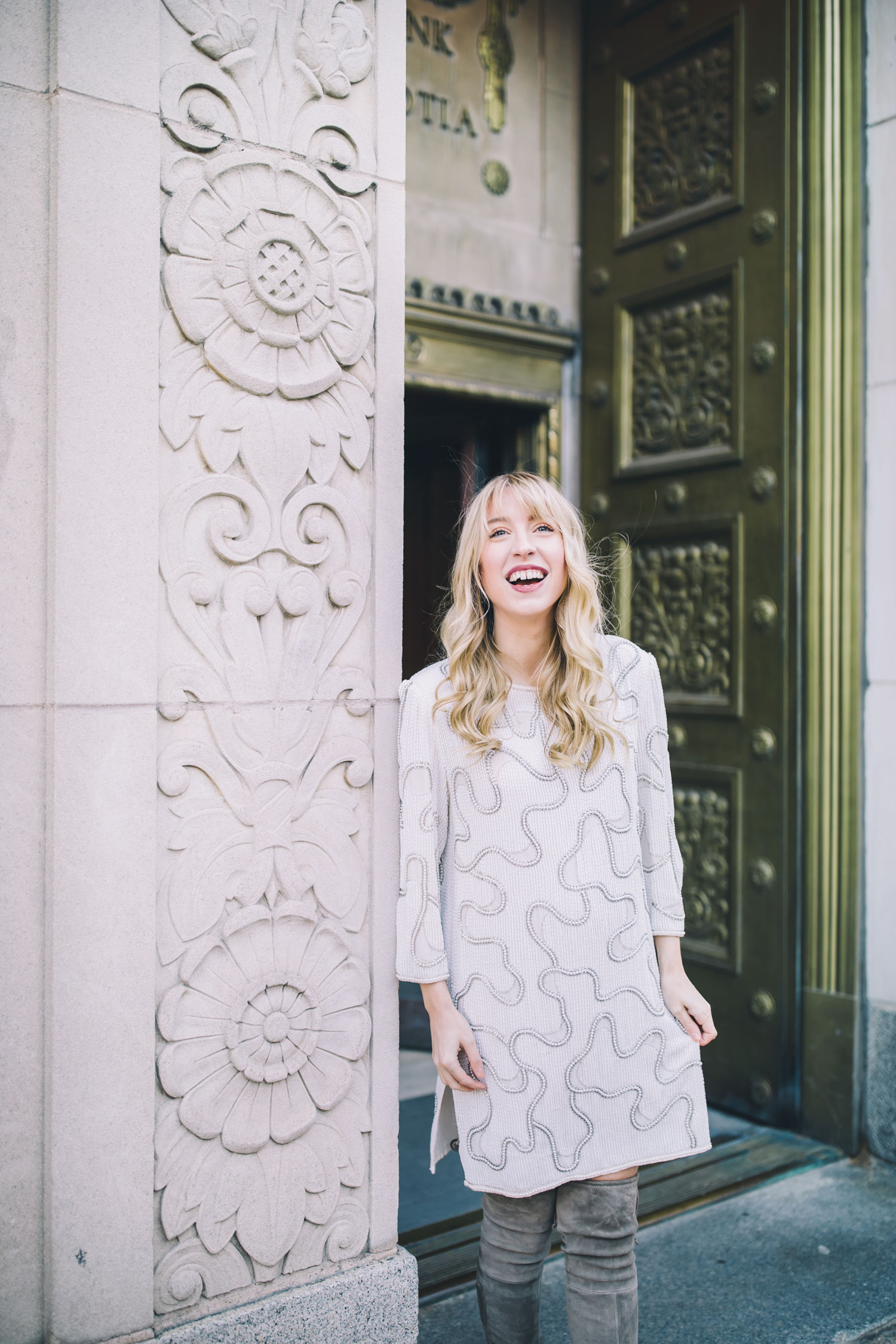 Happy Monday Friends! Things have been busy with a capital B around here these last couple of weeks and to be honest, it's been hard for me to keep up. I didn't get a post up Friday and I felt disappointed because I really wanted to chat a bit about what my week last week was like. However, I did share a bit of our home on Instagram stories and I figured I could just catch up with you guys here today. I'm also thinking of sharing a full "before" blog home tour with you at some point. It is going to take a LONG time until our list of things we want to change is complete, but I thought it would be cool to show you what our entire home looks like and some of our ideas and plans that will happen in due time.
As for more housekeeping, I had a holiday hair tutorial come out on the blog on Saturday. I know Saturday isn't a typical posting day for me, but I'm soooo happy with how the result turned out. If you haven't seen it yet, click here to read and watch the video!
Now, for some more serious stuff! I wanted to have a little chat and be realistic with both myself and you guys about what I can / will be able to accomplish in the following months. Being pregnant, moving across the country and blogging 5 days a week has definitely been challenging on me both physically and mentally (not that blogging is all that physical but damn pregnancy is hard on the body). I am trying to give myself grace during this season and if that means that I am not able to get a post up Monday-Friday, I have to be okay with that and I hope you guys can understand. While I still have a full content calendar packed with ideas, and plan to post 5 days a week for as long as possible, I just want to be transparent and note that if I happen to skip a day or two here and there it's simply because I need to.
And last but certainly not least and since we're on the topic of mental health…I am very honoured to announce that I was asked to model in the Models for Mental Health fashion show taking place at the Halifax Fourm tomorrow from 6-8pm. I know this is short notice but tickets are available online here and I believe at any Scotiabank branch in HRM. Models for Mental Health is funded by the Mental Health Foundation of Nova Scotia and all proceeds will go towards Seeds for success which is a mental health program for seniors. Mental health is something I am very passionate about and have talked about a lot on the blog, so to support this cause it something I am very proud to do. I'll be modelling the dress shown here from East of Montreal Consignment boutique in Halifax and everything you see modelled can be purchased. I'm pretty sure this is a vintage dress which takes me back to my early days of blogging when I used to wear a ton of clothing from consignment shops or places like Value Village. This particular dress is fully beaded, shift style and would be perfect for any upcoming holiday parties. I also LOVE the short shift style with my belly, I felt very cool 60's preggo, haha!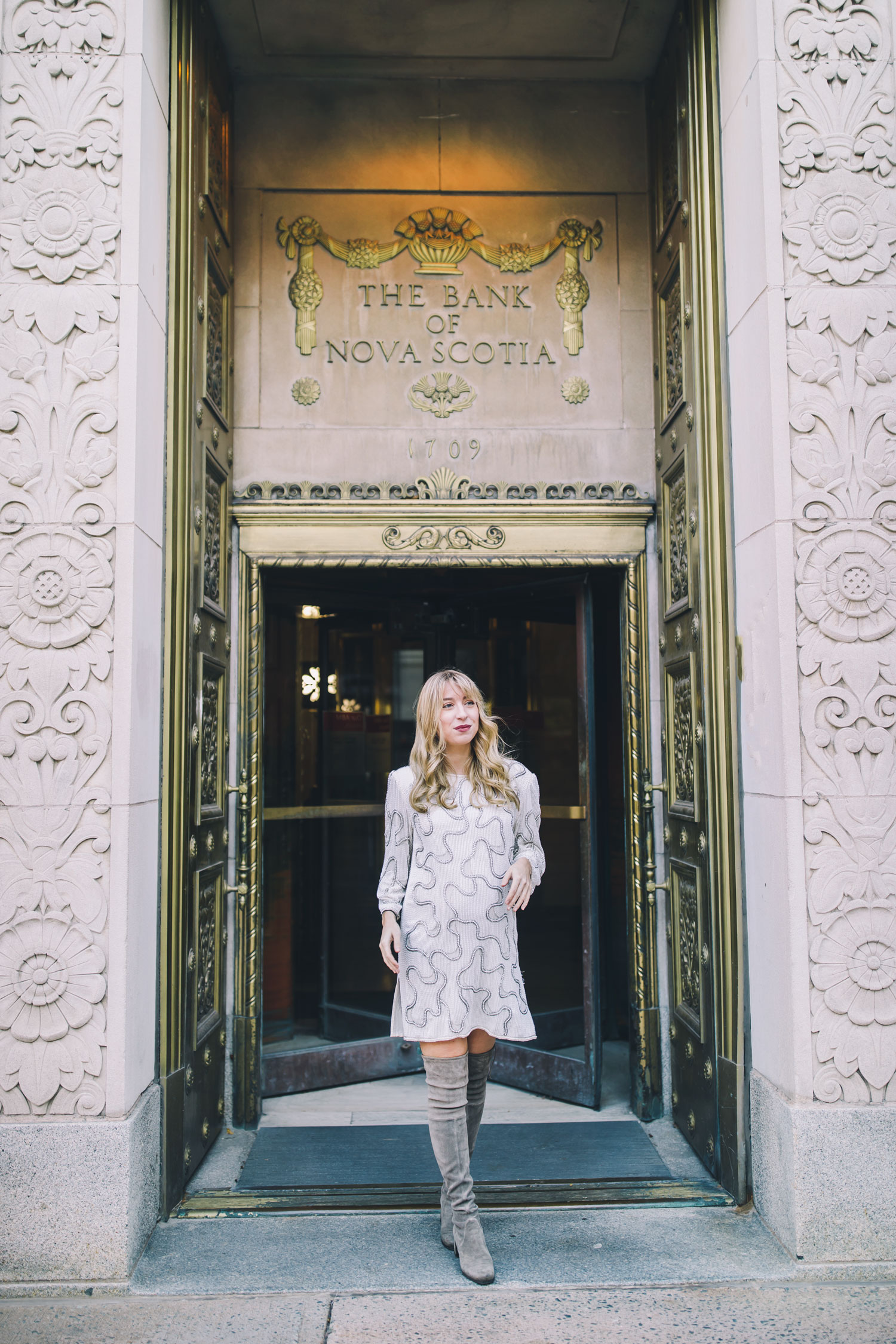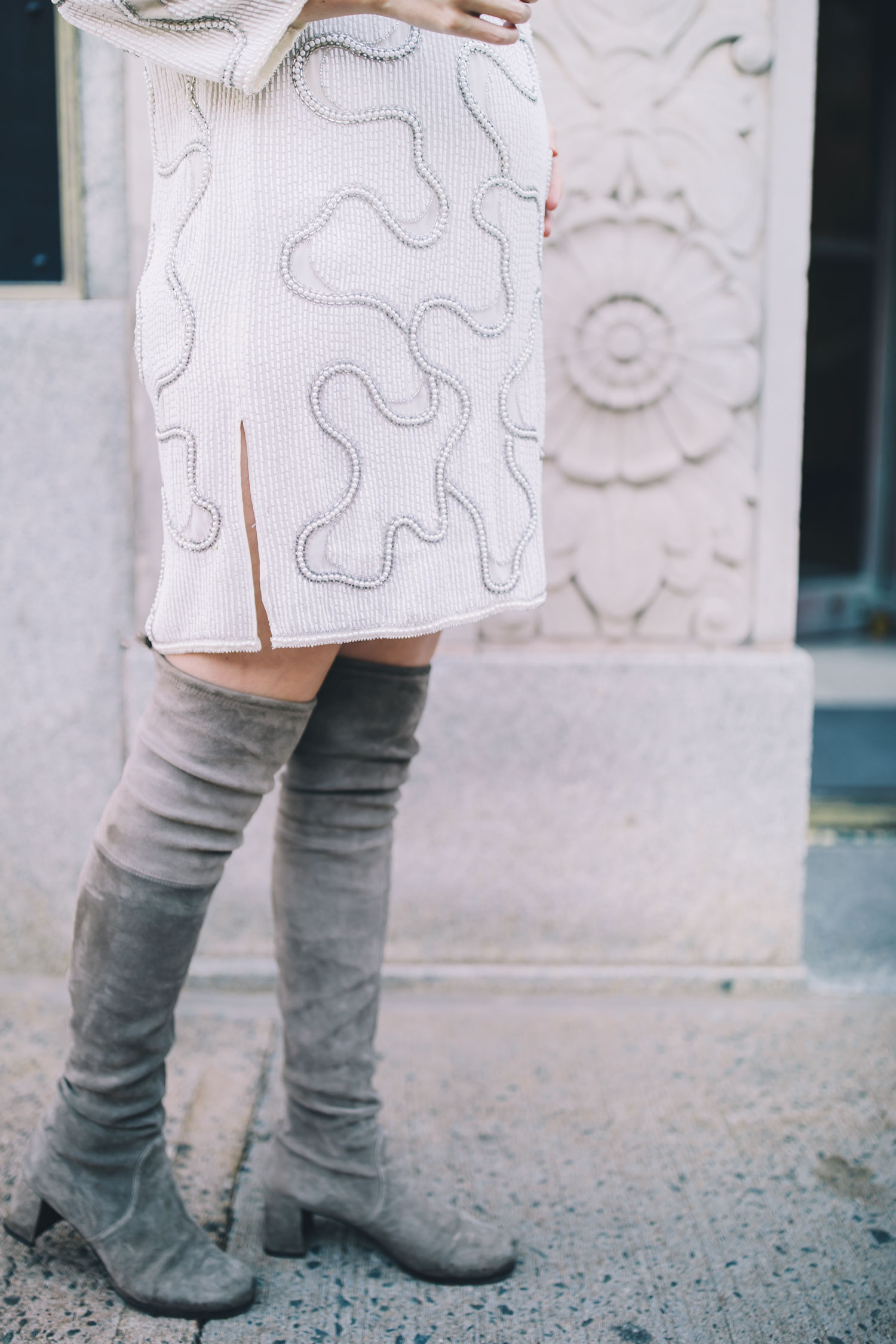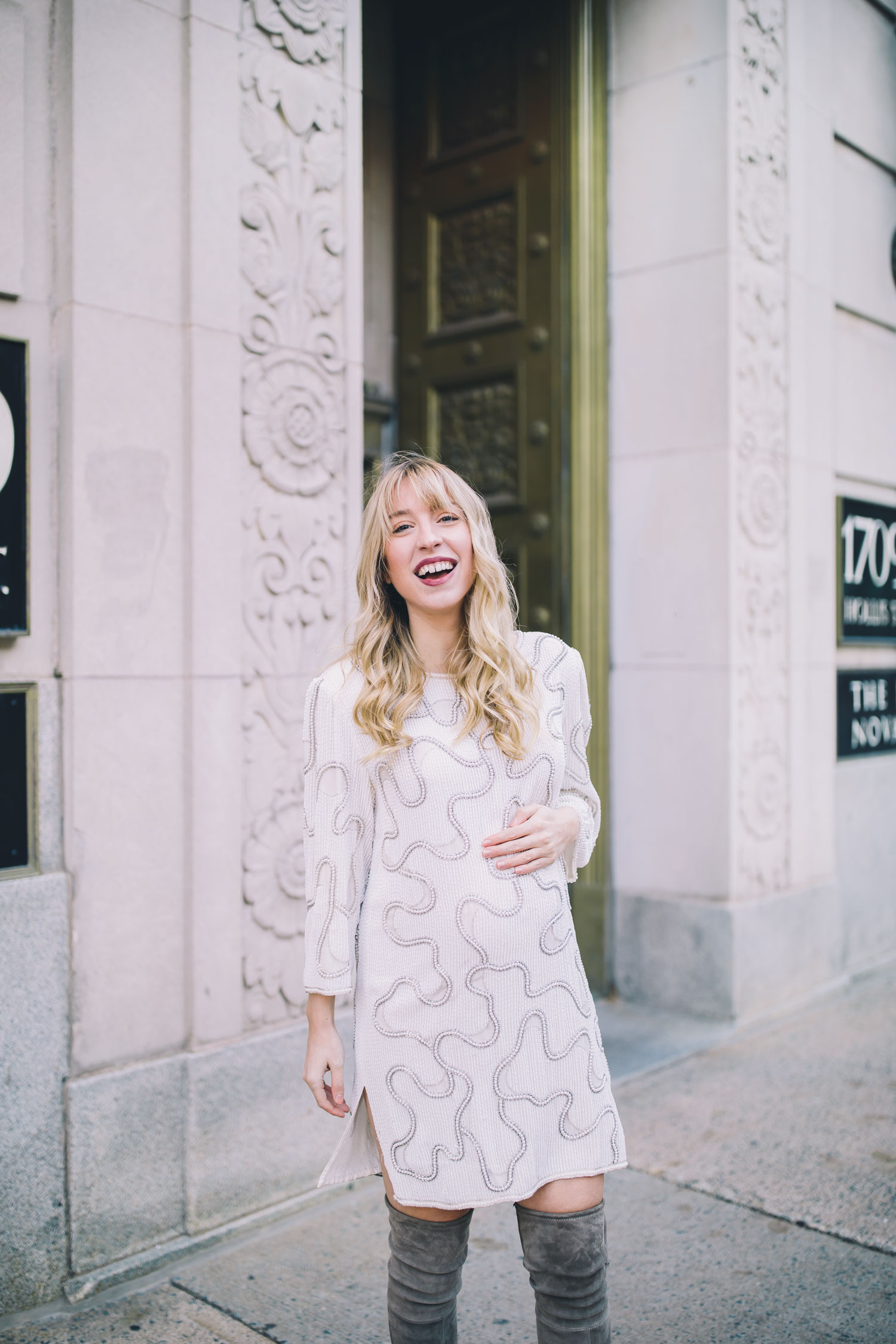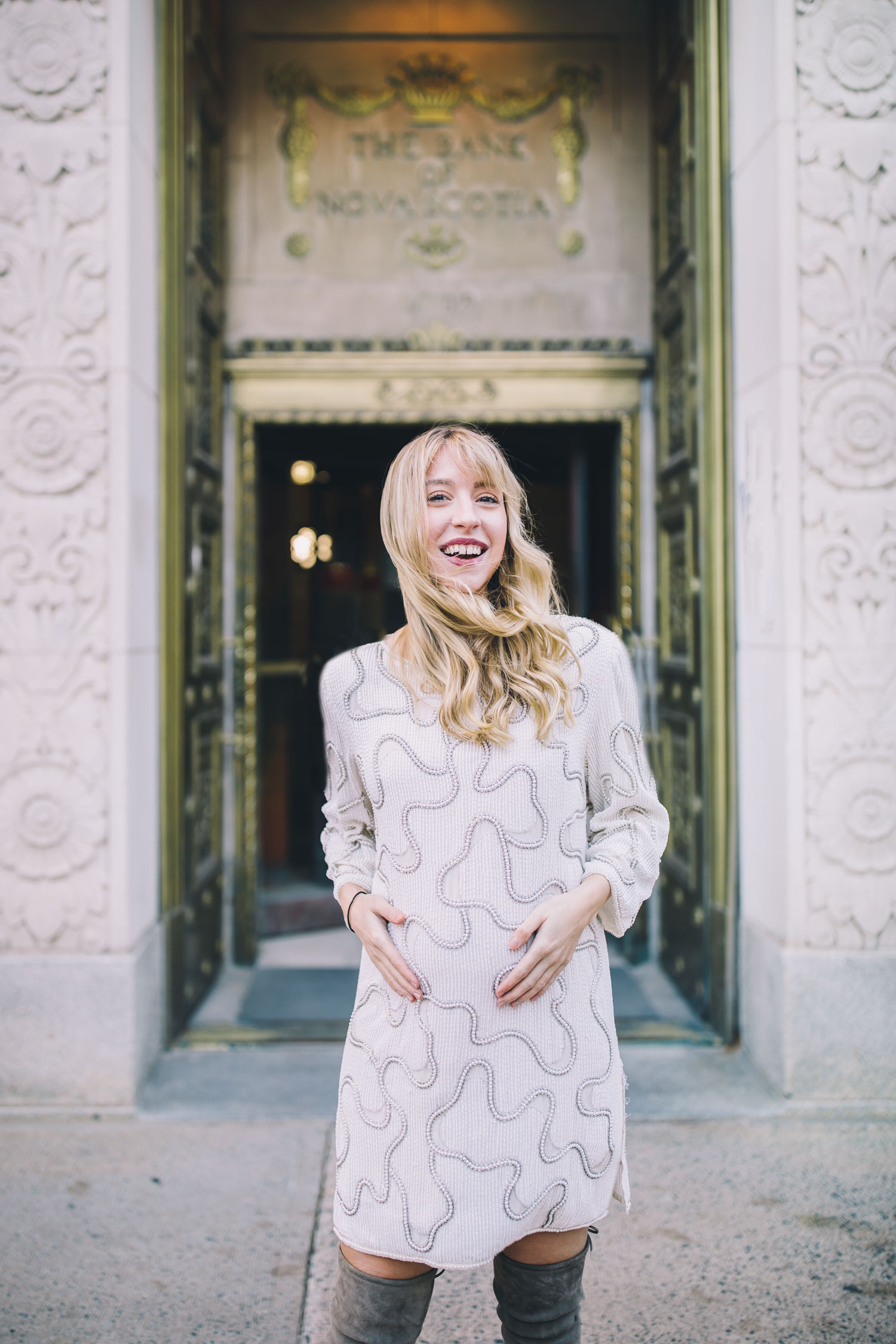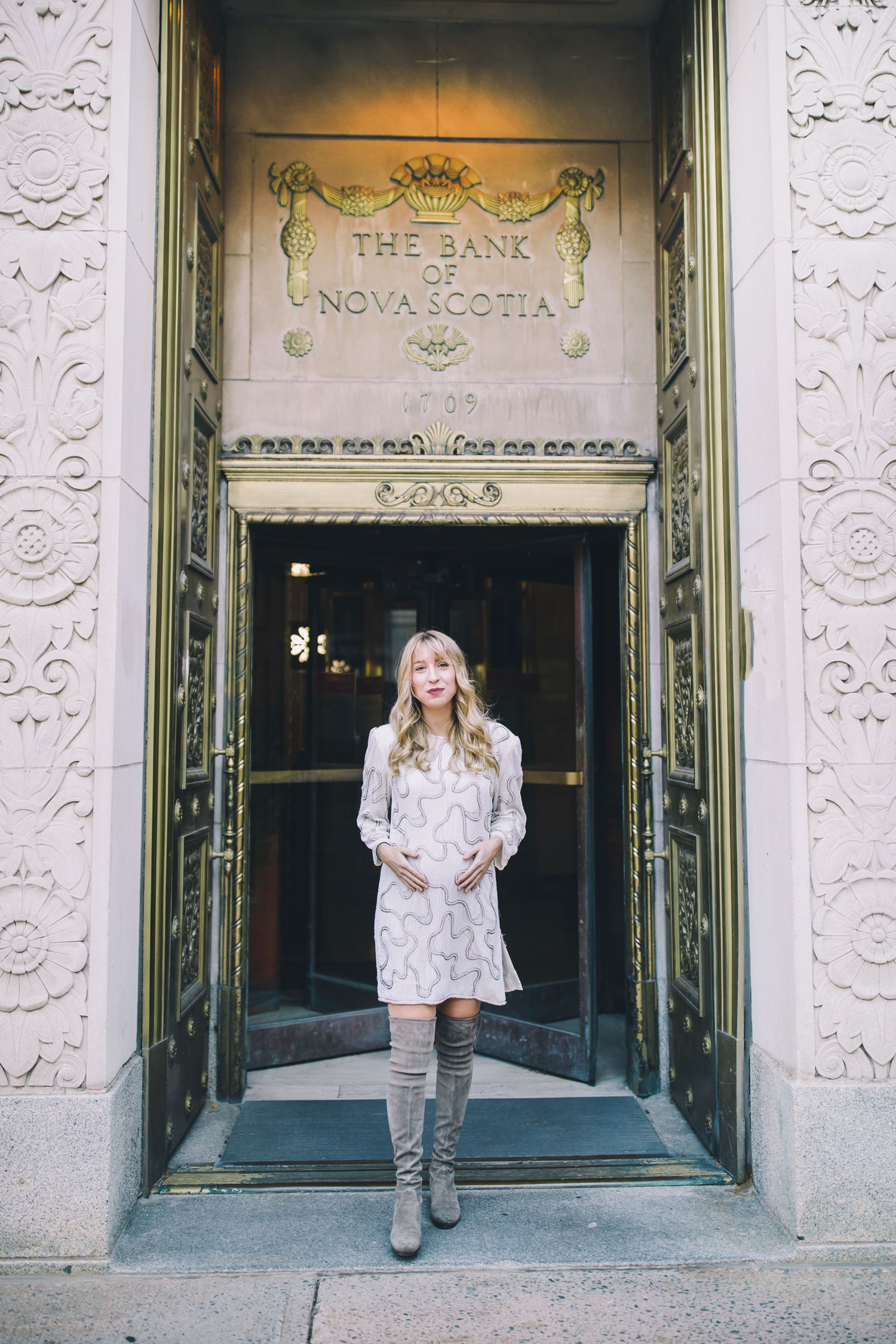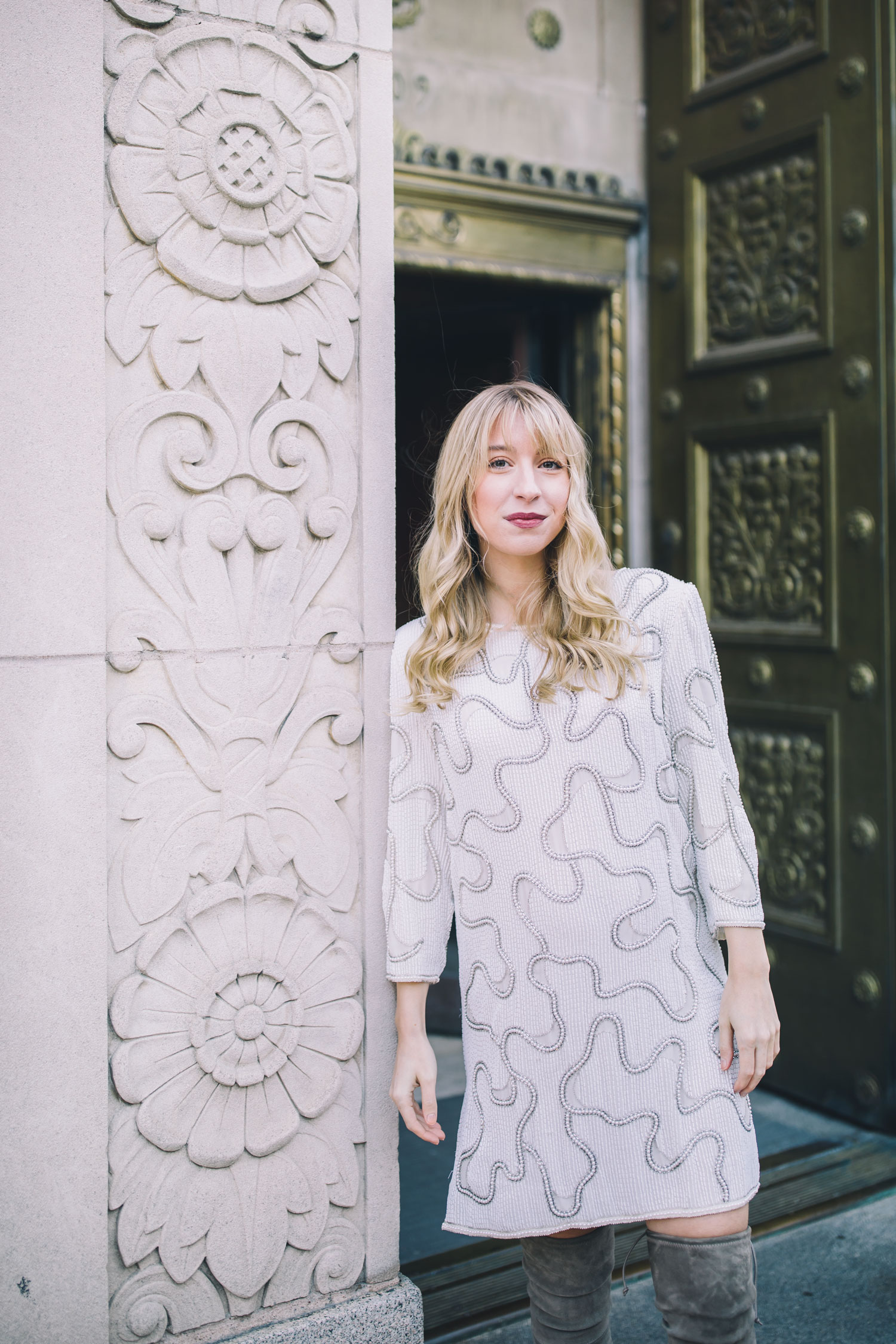 What I'm Wearing: