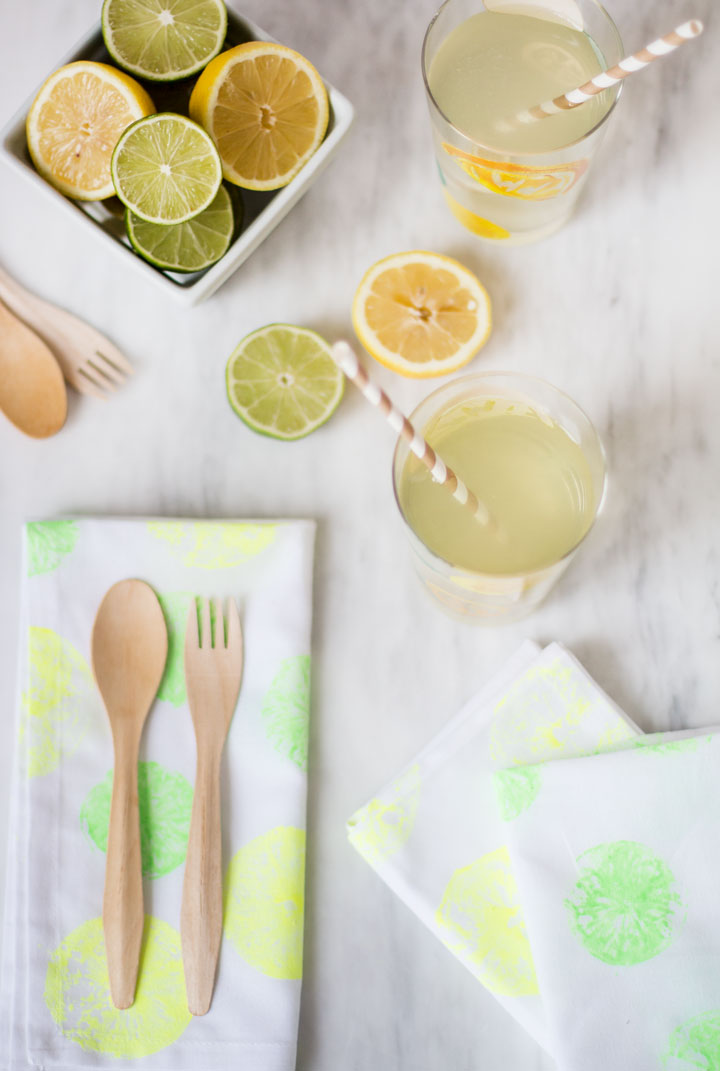 Jamie and I have been making it a point to eat outside whenever the weather permits, and since yesterday was officially the first day of summer (yay!), I wanted to celebrate by creating something bright and cheery that would be perfect for outdoor entertaining.
Nothing screams summer more than fresh citrus, they are such an integral part of cooking (and drinking) during hot days, but did you know that they can also be used to make homemade stamps? From big and bold grapefruits to smaller-scale lemons and limes, like I used for these DIY painted napkins, citrus is as versatile as it is tasty. Keep reading to see how I made these adorable napkins that will most definitely be getting a lot of use this summer.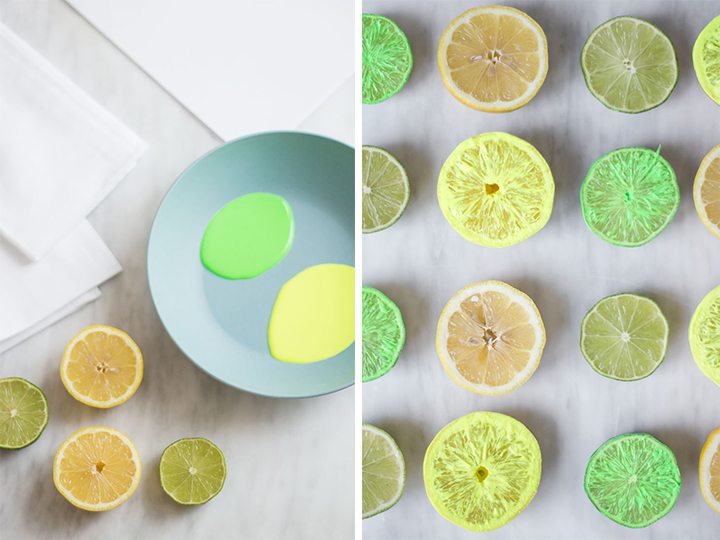 What You Will Need:
1. White cotton or linen napkins
2. Fabric Paint (I used neon yellow and green)
3. Citrus for Stamps (I used limes and lemons)
4. Sponge paint brush
5. Paper and paper plate for paint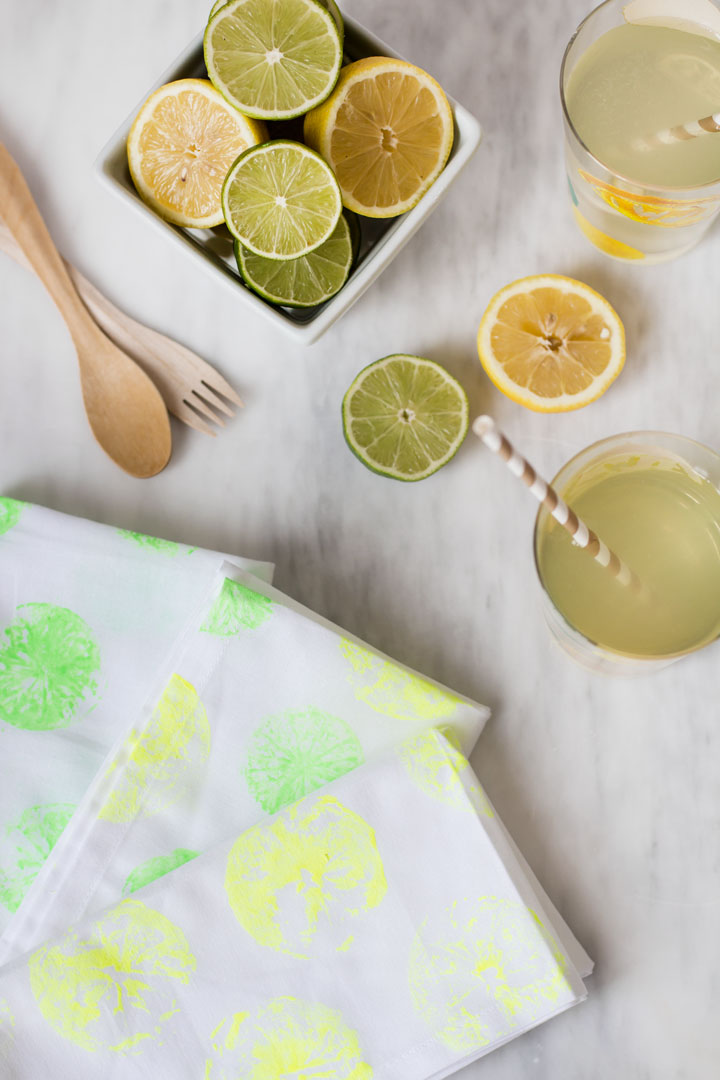 Step 1: Slice your citrus in half and either allow it to dry out for a couple of hours or use a paper towel to blot out any excess juice.
Step 2: Squeeze paint onto a paper plate and lay some paper out for testing stamp testing.
Step 3: Unfold your napkins and decided how you want your print to look. For my napkins I did 1 lime print, 1 lemon print and a mixed lemon/lime print. I placed my stamps in a random pattern which I found looked the most natural.
Step 4: Paint a thin layer of paint onto the citrus using your sponge brush. Practise stamping the citrus a few times on the paper to get the hang of it and then move onto the napkins. I painted my citrus and did 2 stamps on the napkin before I re-painted. You can re-paint the citrus as much or as little as you like depending on the effect you want on your napkins.
Step 5: Allow the paint to dry completely and make sure to wash your napkins before the first use.