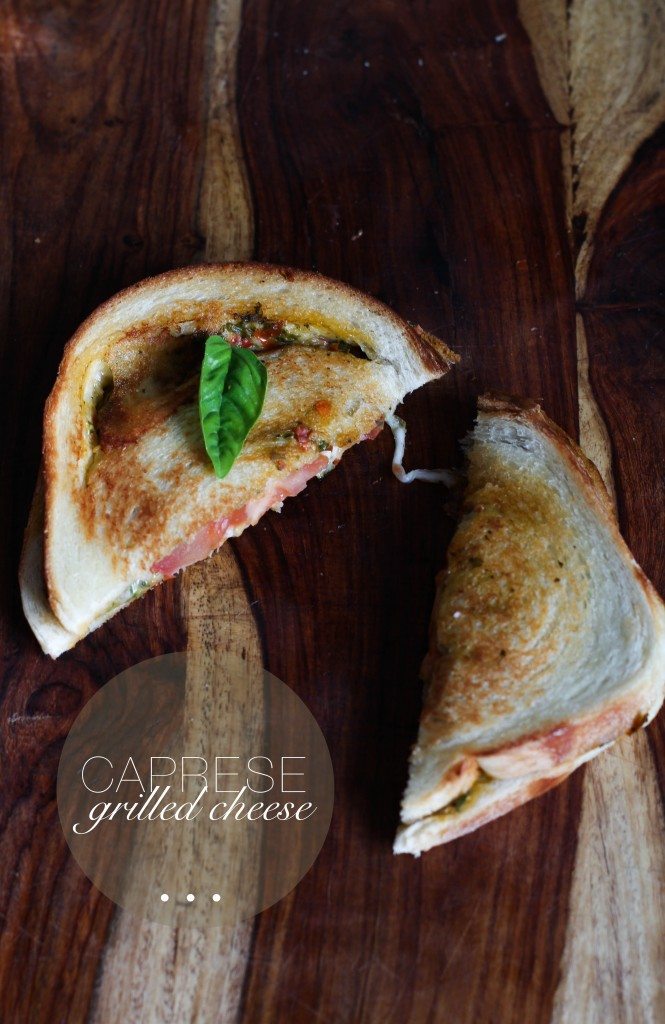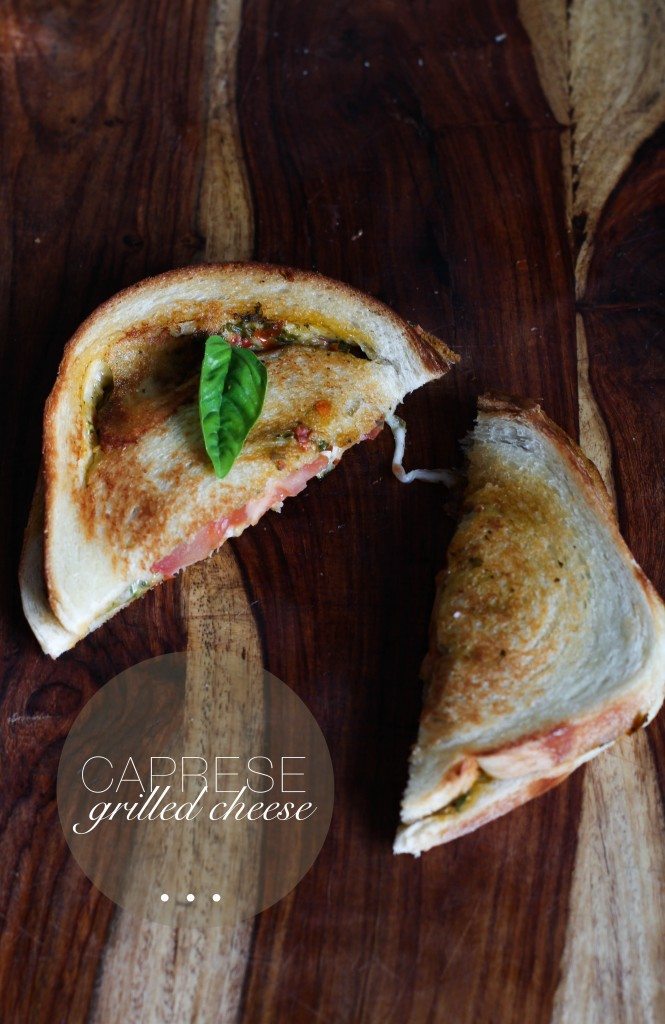 The last couple of days have been crazy busy since this little fella has come into our lives, so creating time consuming recipes is currently out of the question. However, just because full course meals aren't happening in our home doesn't mean that elevating a basic isn't. Gourmet grilled cheese sandwiches might just be one of my all time favourite things to eat, so when inspiration stroke after staring at my basil plant thinking of what I could cook last night, I knew that this Italian inspired salad would be perfect inside an ooey, gooey, grilled cheese. And let me just say, it did not disappoint!
Ingredients:
1. 15-20 fresh basil leaves
2. 10 fresh, organic grape tomatoes
3. 1-2 fresh, organic vine ripened tomatoes
4. Olive oil
5. Fresh bread (I used fresh white bread from the grocery stores bakery department)
6. Butter
7. Fresh mozzarella
8. 6-10 baby spinach leaves
Cooking Instructions:
Step 1: Butter both sides of bread, set aside.
Step 2: To make pesto, blend together grape tomatoes, basil, spinach, olive oil and salt and pepper to taste. Spread onto opposite side of bread.
Step 3: Pre heat stove on medium low and slice mozzarella cheese and vine ripened tomatoes. Construct sandwich and cook on each side for 3-4 minutes, flipping occasionally until golden brown.