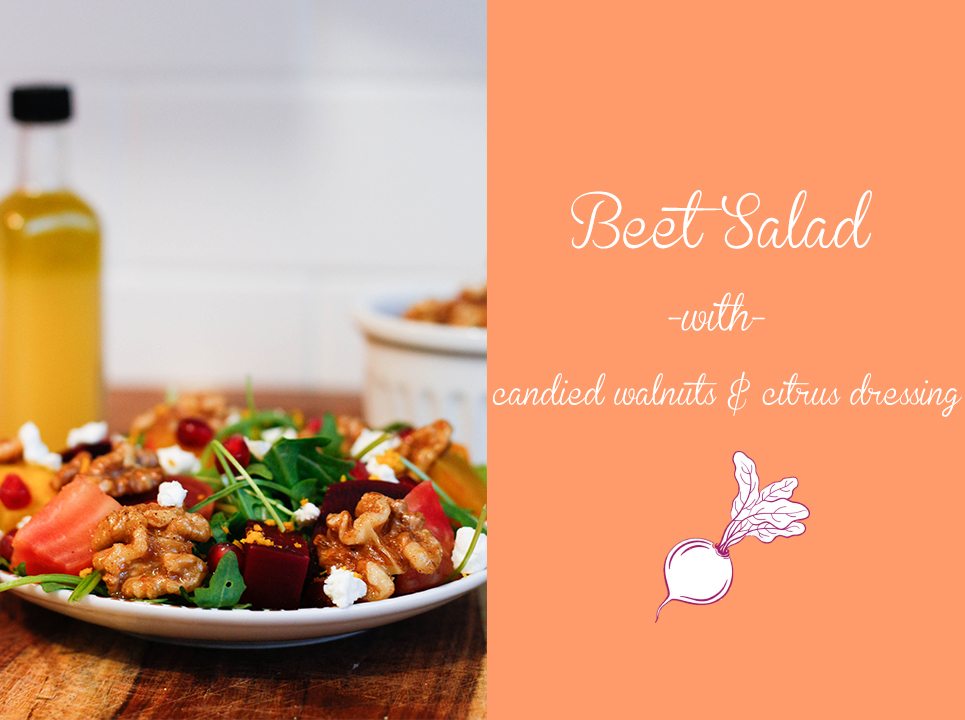 During the winter months it is so easy to get into a routine that consists of cooking the same meals and grabbing the same takeout at your favourite Thai spot on a regular basis (I speak from experience). But sometimes planning ahead before you go to the grocery store and searching sites such as Pinterest are exactly what you need to get out of that food rut and find some real inspiration. This beet salad was exactly what I needed after spending way too much time with my friends Toblerone and Raffaello over the holidays. It's packed full of antioxidants and not only looks beautiful but tastes amazing. I have compiled a list of everything you will need to make this delicious and nutritious salad at the bottom of the post.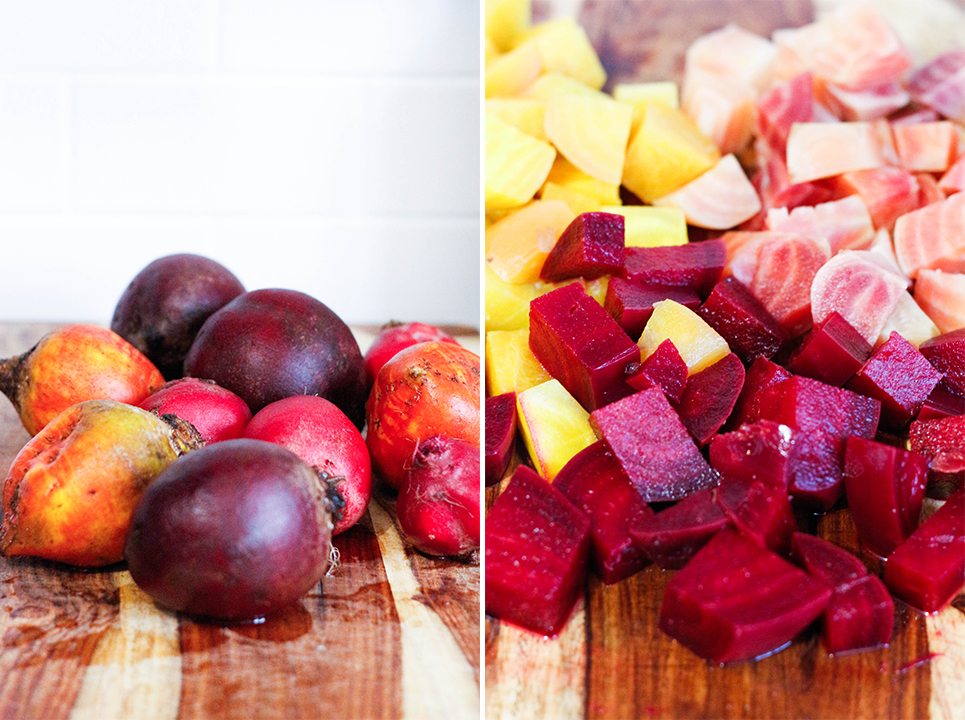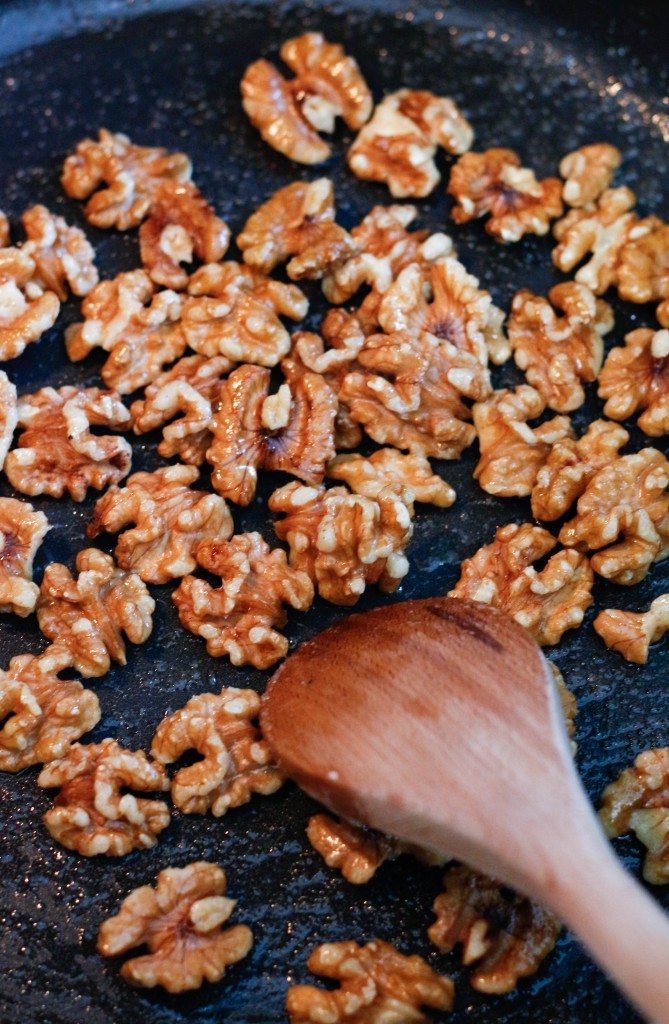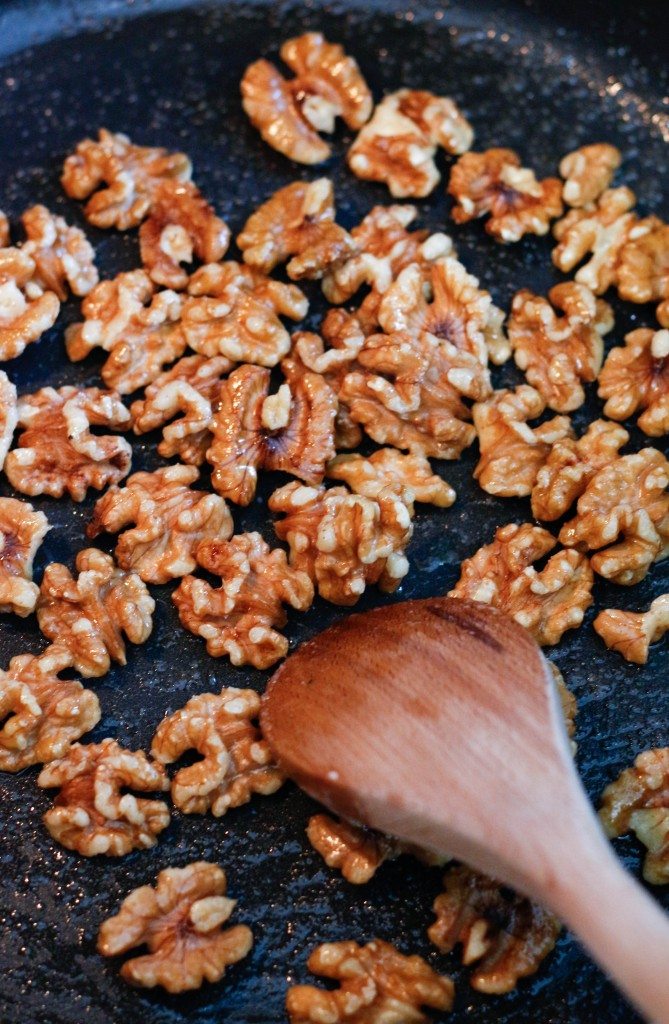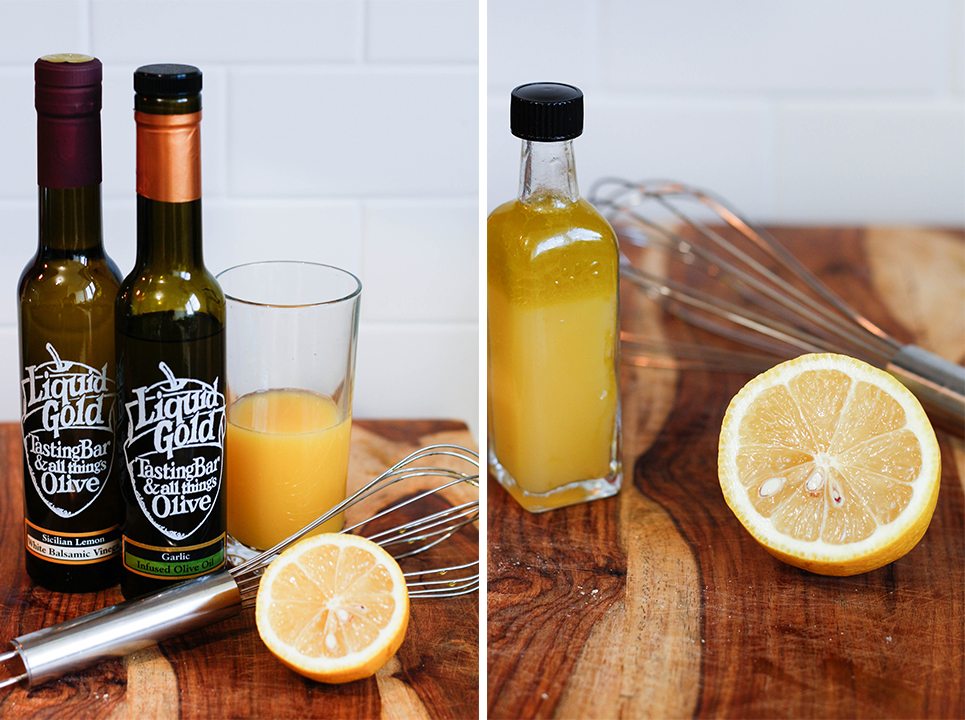 Beet Salad:
Beets of any type
Arugula
Pomegranate
Goat Cheese
Orange Zest
Candied Walnuts (directions below)
Citrus Dressing (directions below)
Bring water to a boil and cook beets until tender
Run beets under cold water, peel and cut. If you are serving right away, run the chopped beets under cold water again as to not wilt the arugula when you construct the salad.
Candied Walnuts:
Walnuts (unsalted)
1-2 tbsp Butter
1-2 tbsp Sugar
1/4 tsp Cinnamon
1 tsp Agave Nectar (optional)
Melt butter in pan and add walnuts
Sprinkle sugar and cinnamon on walnuts and cook until they begin to caramelize, stirring frequently
Add agave nectar (optional) and stir, cook until mixed in and set walnuts aside in the pan until cooled off
Citrus Dressing:
2 tbsp Olive Oil (I used garlic infused but you can use 1-2 tsp of garlic)
1 tbsp Orange Juice
1-2 tbsp Lemon Juice
2 tbsp Water
White Balsamic Vinegar (I used lemon infused)
Salt & Pepper to taste
Combine all ingredients in a small bowl and whisk to combine
Shake before pouring as oil and juices separate