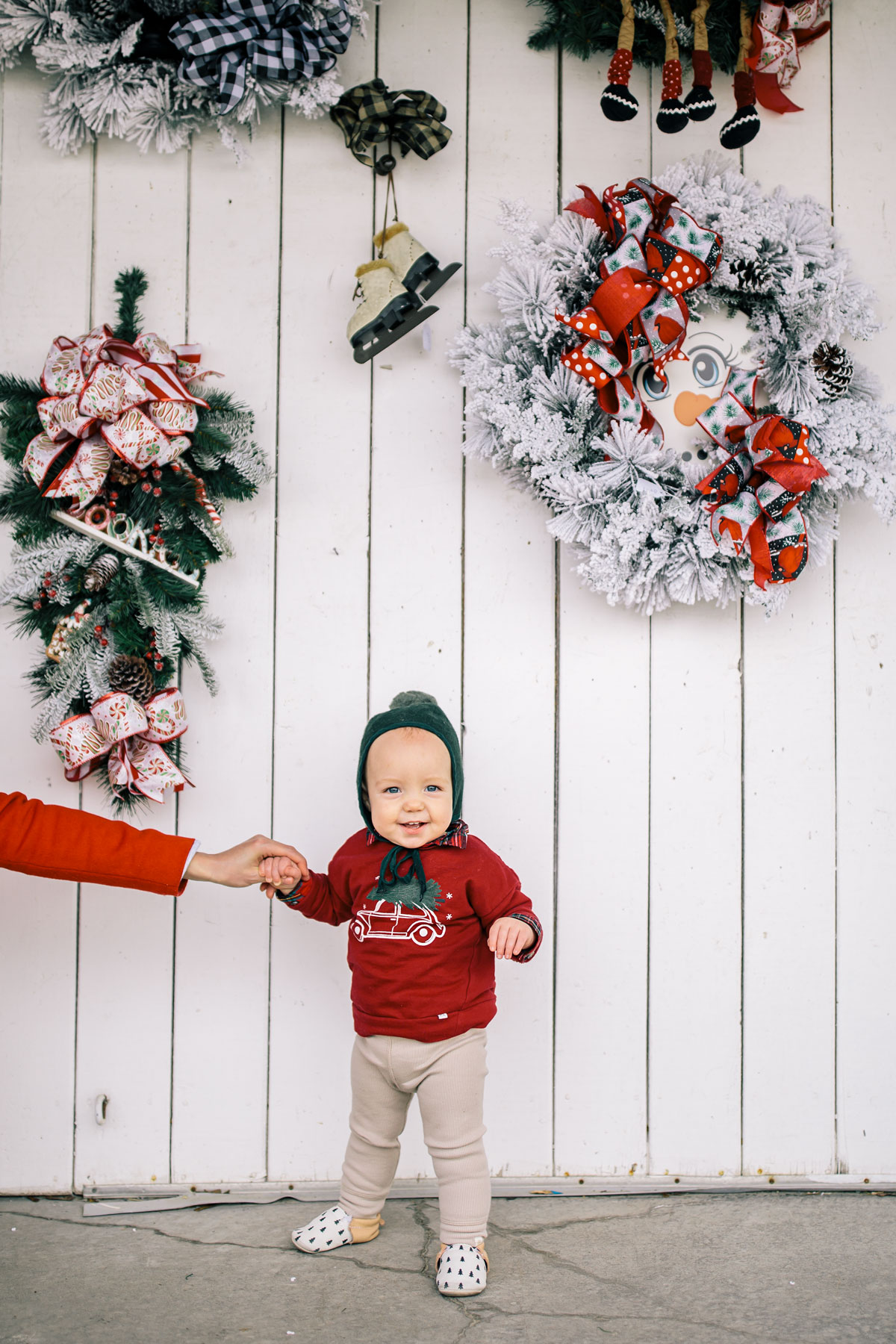 Hi friends and happy Wednesday! My goodness, where has December gone!? I had originally planned on sharing a couple more gift guides after this one, but I've simply lost track of time and so I am officially closing them today with gifts for the kiddos. Before I dive into the guide, I have to tell you that I COULD NOT choose what photo to use as a cover photo! between the one of Eller this year and the one of Edwin from last, it was impossible to pick so I included both, haha! I love that they're wearing the same bonnet and both wearing sweaters that feature a car with a Christmas tree on top which, by the way, is my all-time favorite holiday motif. I literally can't believe how small Edwin was last year and how much he's grown…time flies but I am so grateful to have these special moments captured. Ugh, I'm feeling extra sappy now.
Anyway, onto the gift guide for the kiddos! I've rounded up a bunch of my all-time favorite presents from the Lovevery subscription box which is a must-have item in my opinion to the dollhouse that we're gifting Edwin this year (for his birthday though). I'm also loving the Wiwiurka rocker and the matching game and good stacking blocks. There are a ton of great options here and hopefully, it's not too late to pick one or two up. However, if it is, they're still great picks for birthdays or other holidays that are just around the corner.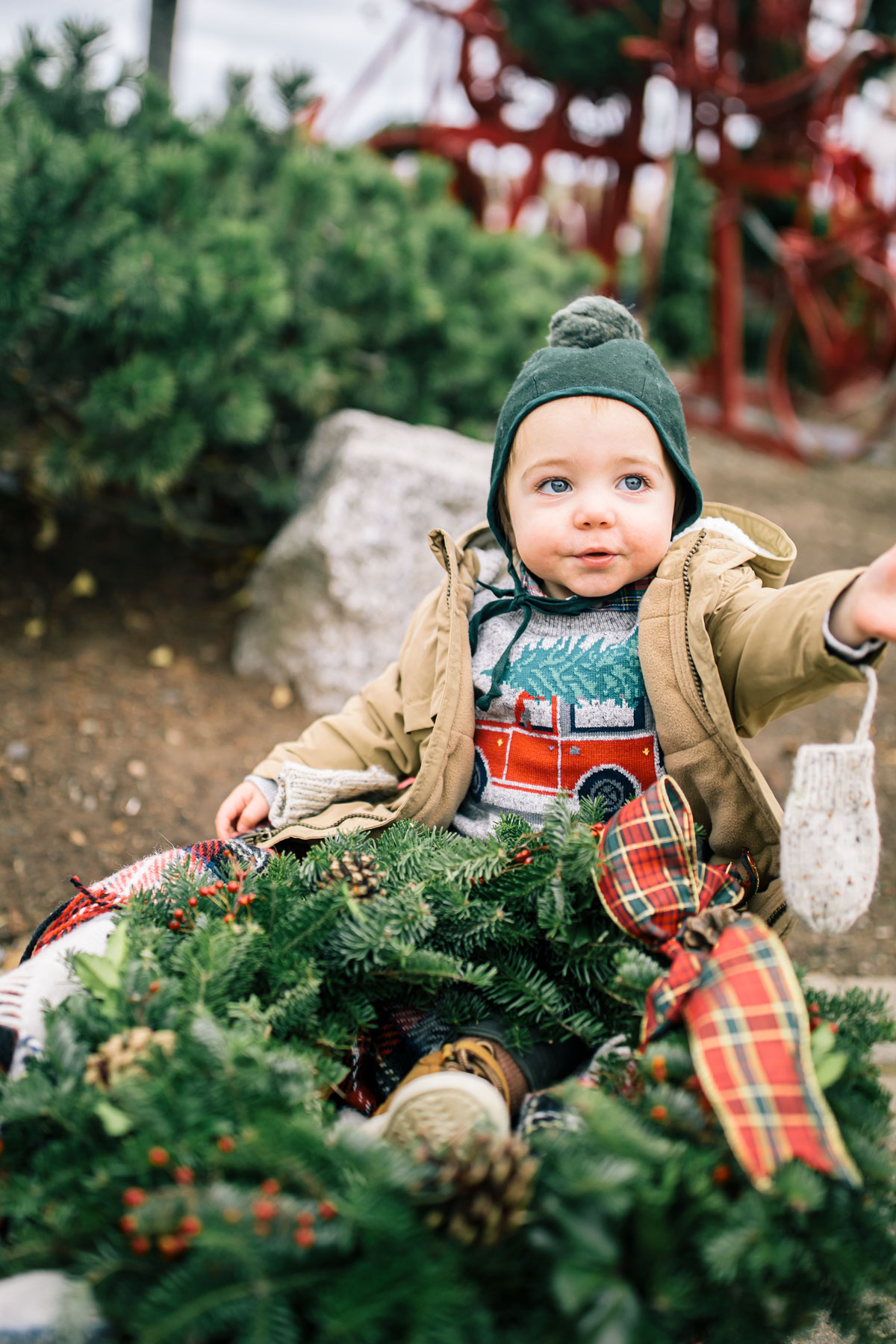 01.
Lovevery The Play Kits Subscription
// 02.
Pick a Pine Tree Book
// 03.
Jellycat Holly Leaf
// 04.
Coco Village Doll House
// 05.
Minimono Baby Doll
// 06.
Wiwiurka Rocker Balance Board
// 07.
Petit Lem Kiddo Fleece Sweater
// 08.
Little Matchables Game
// 09.
Little Tokyo Bike
// 10.
Natural Wood Balancing Blocks