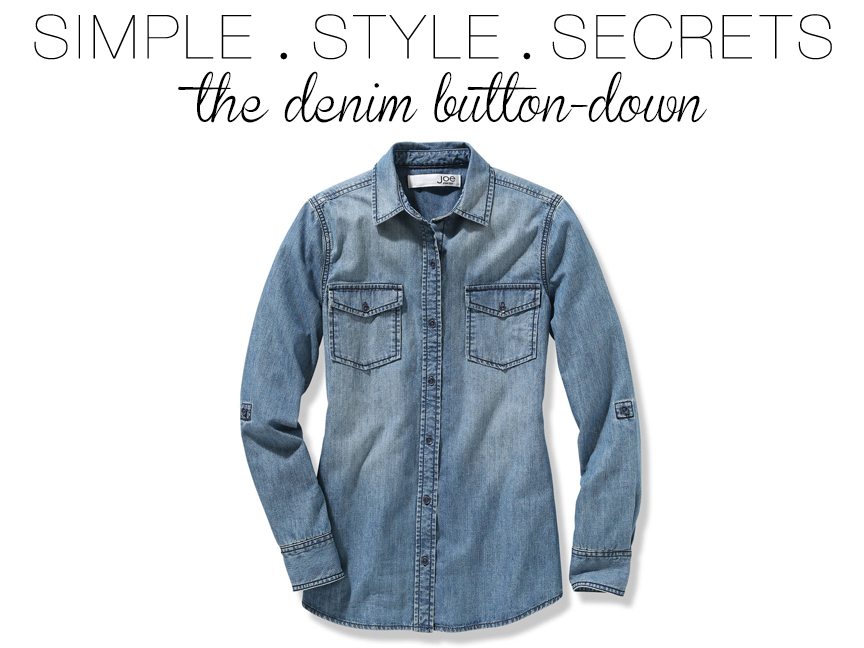 Today I'm delving into my third instalment of the simple style secrets series with a classic that everyone should hopefully have in their wardrobe…the denim button-down. I know I have gone through my fair share of denim shirts as it is one of those timeless items that can be worn any way you could possibly imagine, and most definitely way more than the three looks I have styled below. I have chosen a classic blue denim button that has some fading from Joe Fresh, as Joe has been my go-to place for many of my button down purchases. They are extremely affordable (usually under $30), are always a great boyfriend shape and wash so that your shirt gets that effortless worn in feeling each time.
PS: I am curious to know if you all enjoyed this series and if you think I should bring it back every so often with other essentials I think should be in every woman's wardrobe? Let me know in the comment section! If you haven't checked out the previous weeks you can do so here (the turtleneck) and here (the boyfriend jean).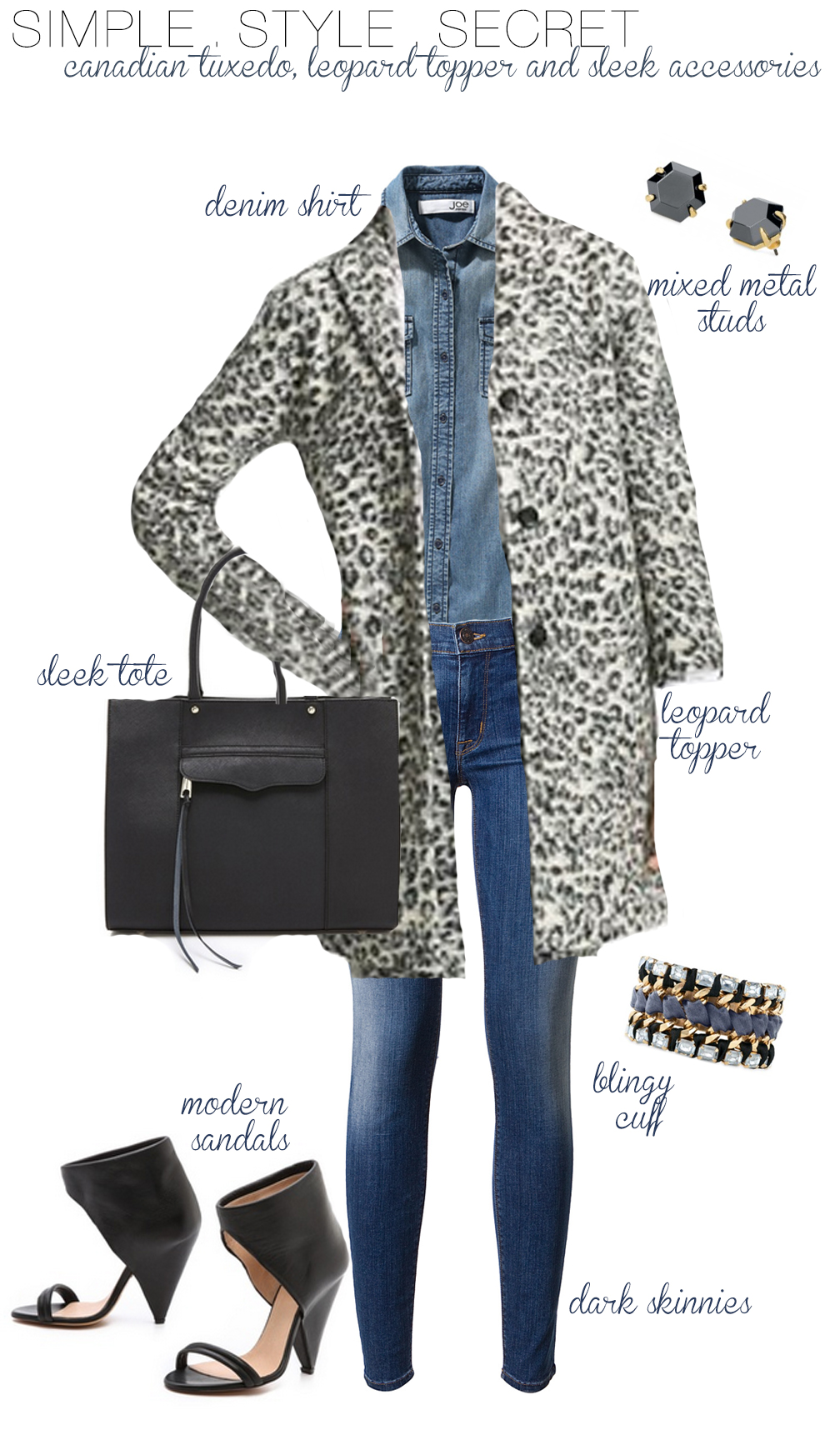 Look #1: Canadian tuxedo, leopard topper and sleek accessories: The Canadian tuxedo is one of those looks that has been made fun of by many but works so well when it is done right. When styling a denim on denim look it is important to use different shades of denim and to keep everything else in the look streamlined. With this look adding sleek black accessories like a tote and sandal keep it classic and the leopard topper completes the look giving it a playful and textured element.
Shop the Look: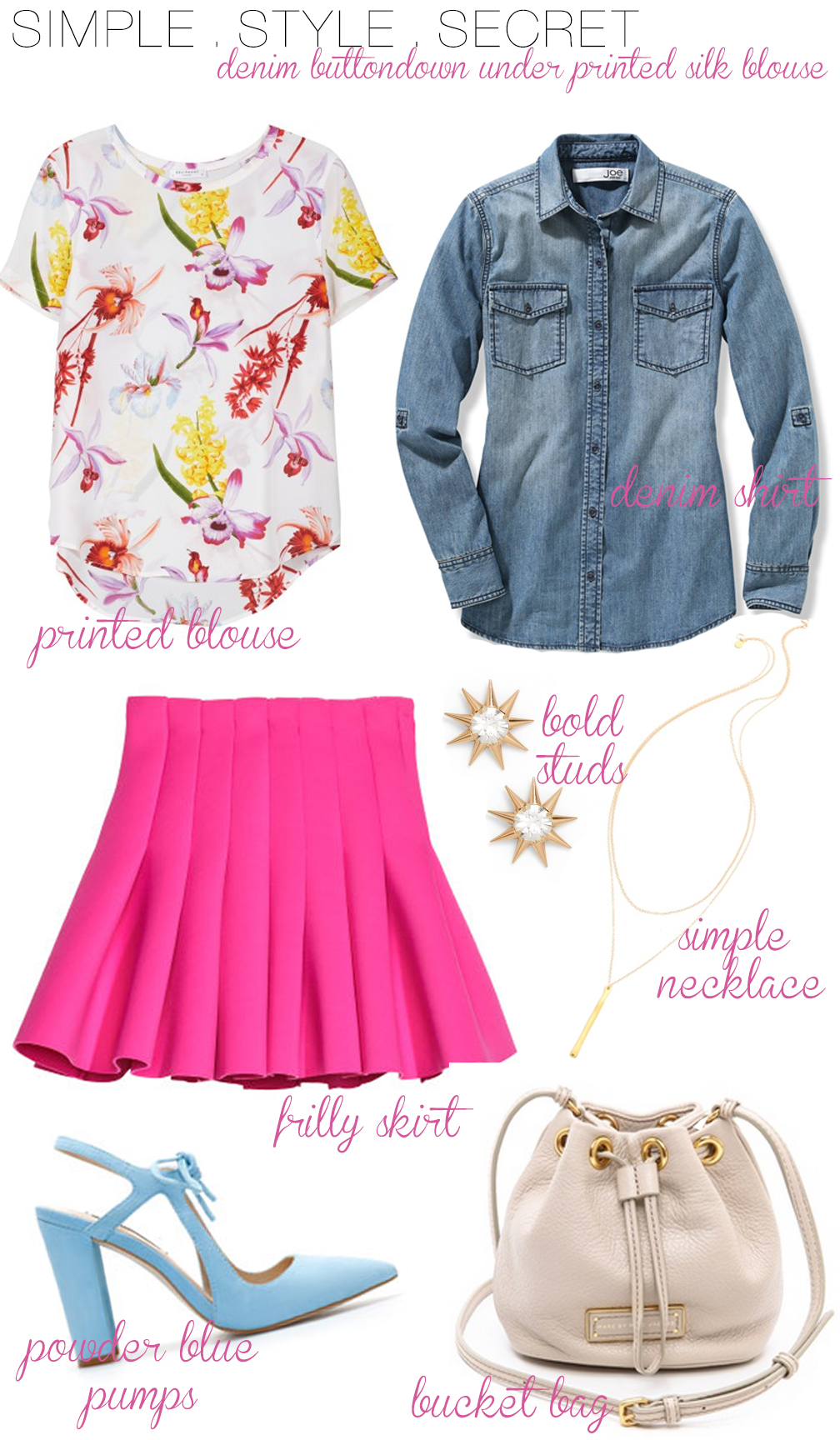 Look #2: Denim button-down with printed silk blouse: This look is perfect for transitioning your denim shirt into spring. It is bright, cheerful and girly. Although the look might be not wearable just yet, the denim shirt will provide some warmth for the cooler spring days, and it also adds a bit of an edgy and unexpected contrast to a very feminine ensemble.
Shop the Look: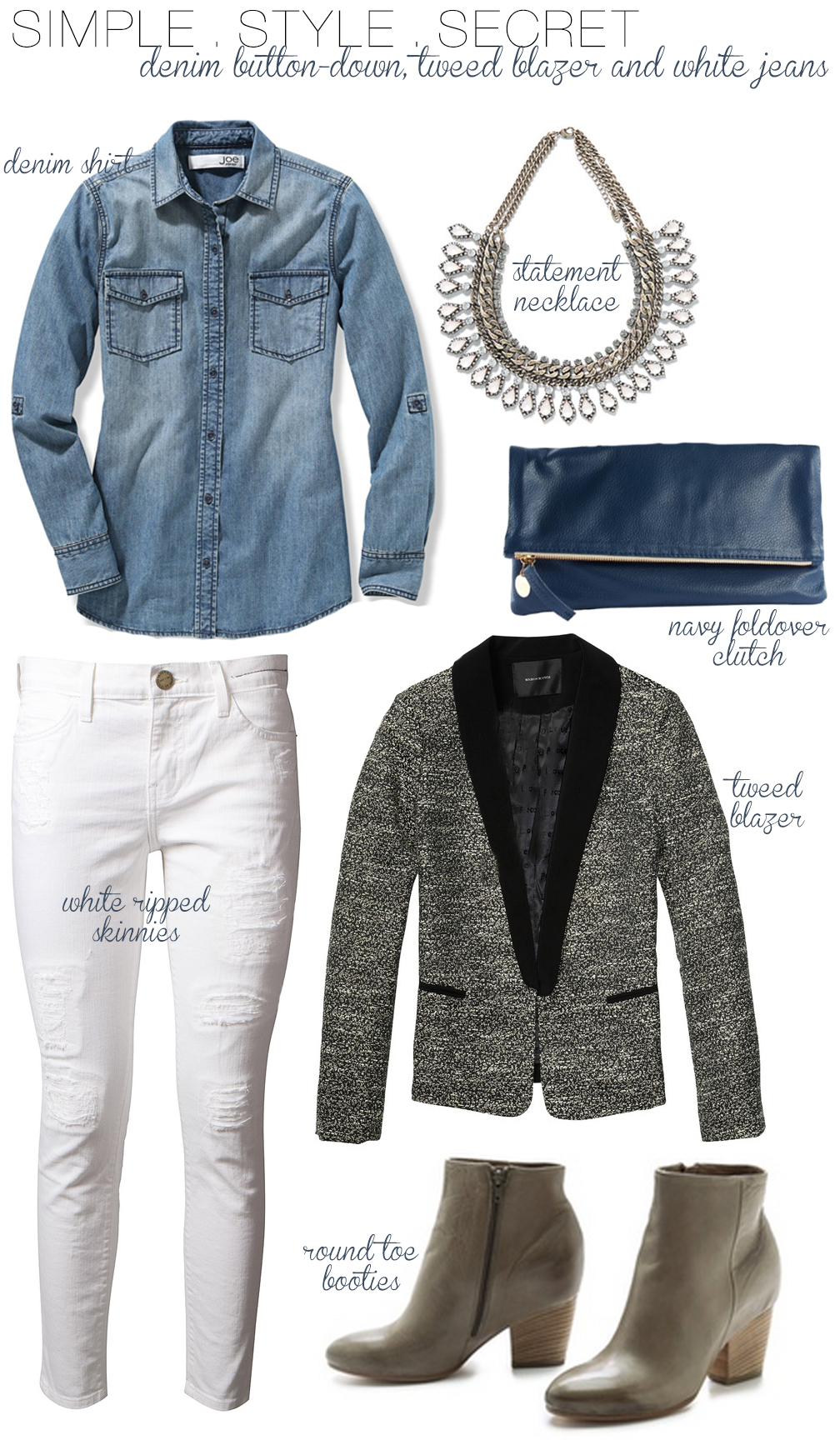 Look #3 Denim button-down, tweed blazer and white jeans: This look reminds me of an extremely chic tomboy meets school uniform. The denim shirt is the perfect blank canvas for white jeans, tweed blazer and a statement necklace. Making it all come together are earth toned booties and a navy clutch
Shop the Look: