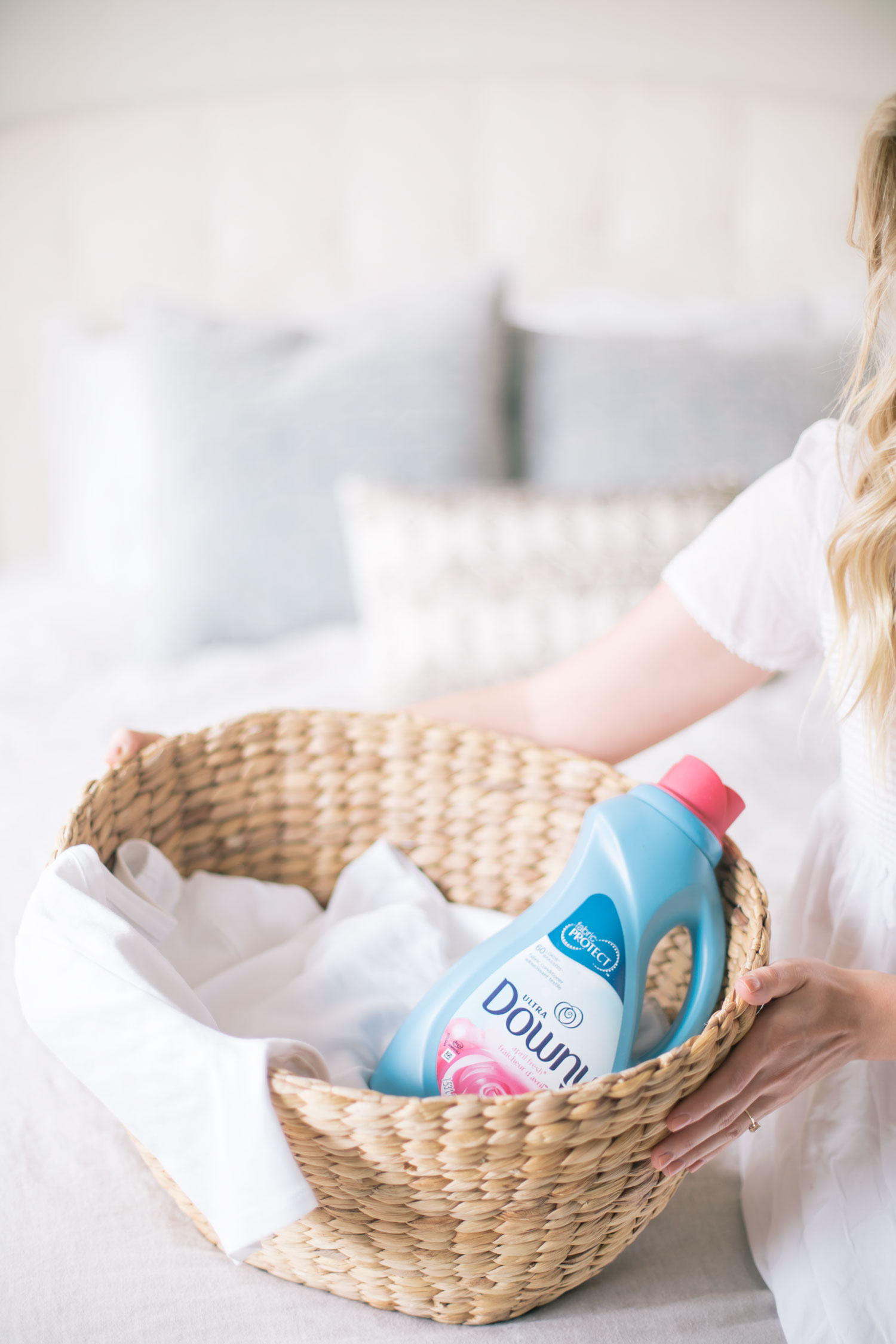 The white t-shirt, in my opinion, should be a quintessential item in every woman's wardrobe. This versatile staple can be dressed up, dressed down and worn in a multitude of different ways. In the summer months, I tend to grab my white t-shirt to wear more than any other item in my closet as, quite simply, it goes with everything and always looks fresh no matter what I pair it with. The white t-shirt never fails to lend that perfectly-put-together-without-trying-too-hard vibe that I always aim to achieve during the summertime. With that being said, wearing the same white t-shirt over and over again during the hot, sticky summer months can leave your crisp white t-shirt looking less than its best, which is why I've partnered with Downy to share with you not only 3 ways that I like to style my white t-shirt, but also tips for keeping your whites looking their best all summer long.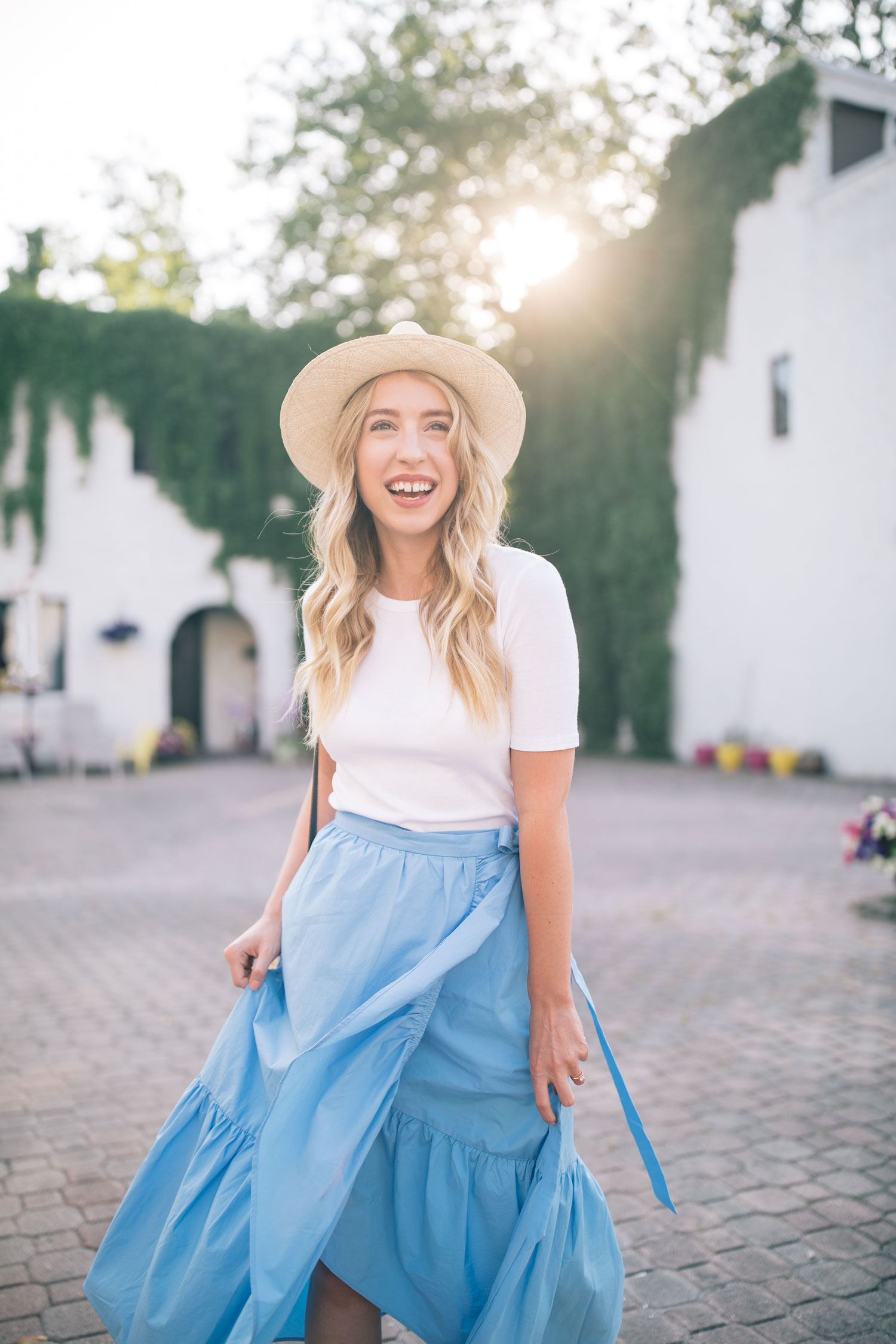 Look #1 Frilly skirt with a tucked in white t-shirt, Panama hat, and sandals:
This look is my absolute favourite way to style a white t-shirt during the summer months. There's something very European about wearing a basic white t-shirt with a frilly skirt, flat sandals, and a Panama hat. It's such an easy-going, playful look that can easily transition from a day spent outside exploring to an evening that includes dinner and a whole lot of dancing.
Tip* White t-shirts should be washed and conditioned following every wear, especially during the summer months. This prevents build-up of sweat and removes deodorant and/or sunscreen residue.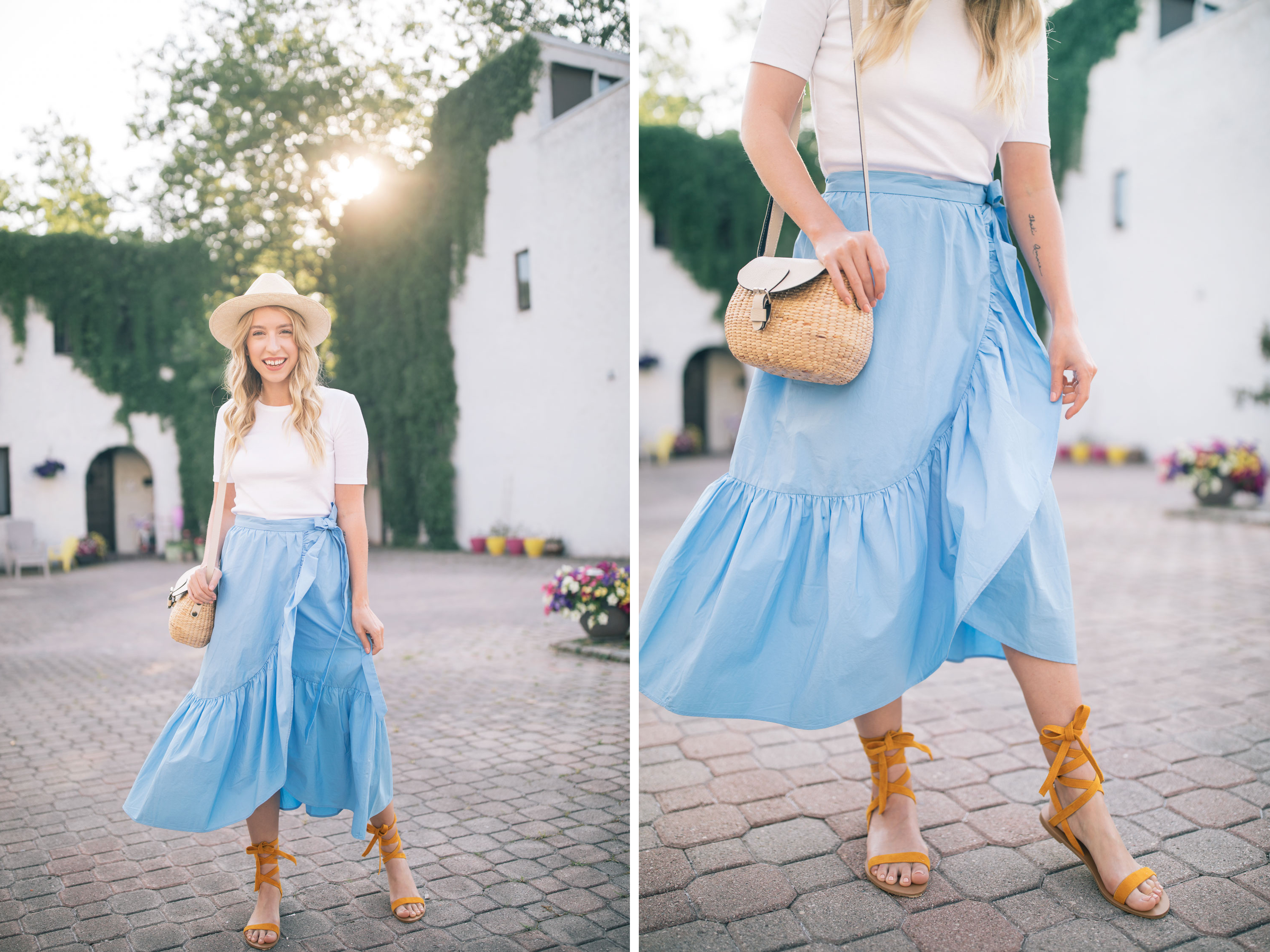 Tip* Just like hair, cotton clothing needs a conditioner to help prevent breaking. This will keep the fabrics looking beautiful. Adding Downy Fabric Conditioner to the rinse cycle protects the cotton fibres in your t-shirts, as they can break down over time.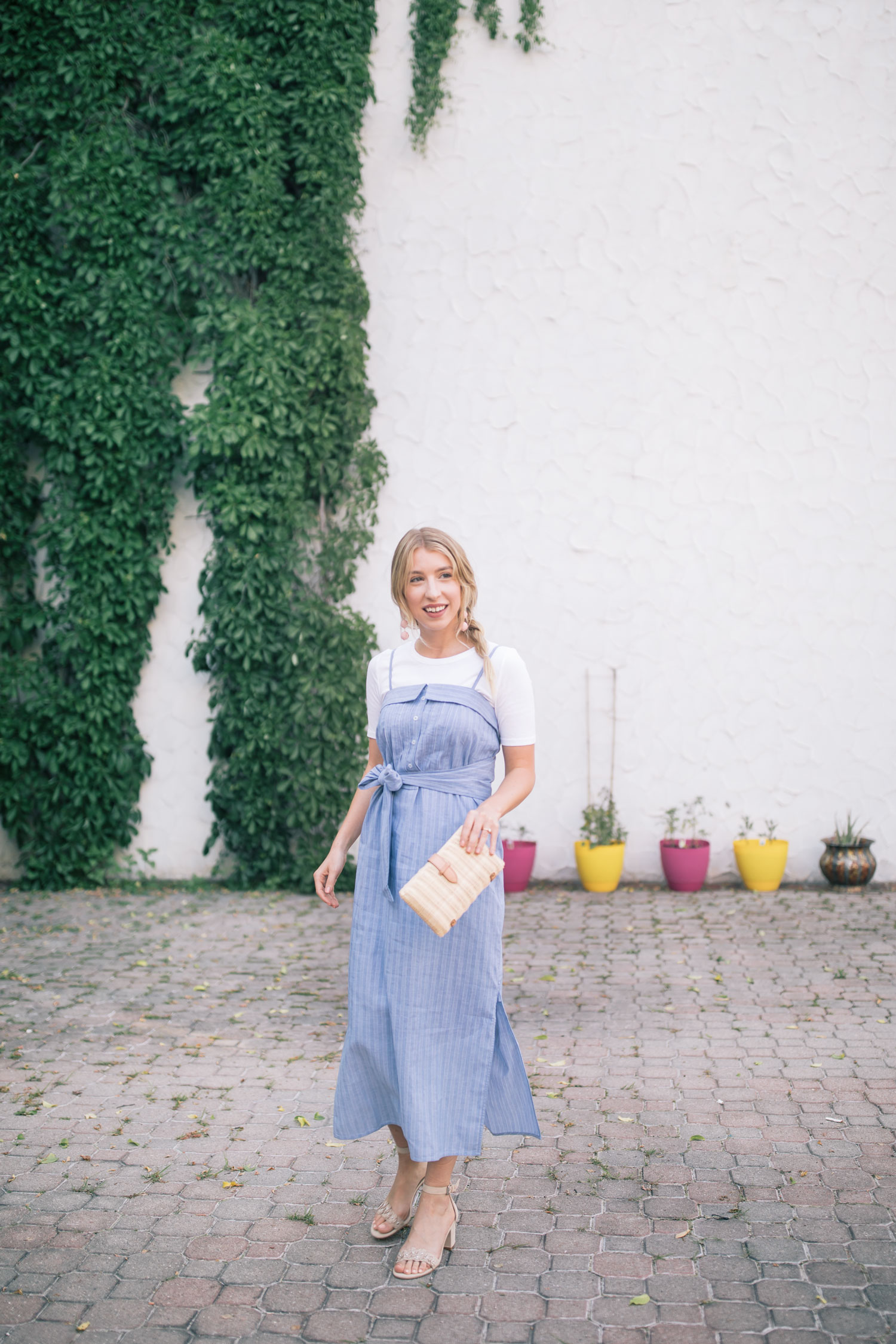 Look #2 Linen spaghetti strap dress layered over a white t-shirt:
Dresses are another one of my go-to looks in the summer because they're just so darn easy to throw on and look put together. Sometimes it's fun to experiment with dresses and with this one, I paired a simple white T underneath. Not only does adding the white t-shirt underneath create a unique outfit, but it is also a great way to protect your shoulders from the sun on overly hot, high UV index days. I can see this outfit being worn for date night on a patio with a glass of rosé in hand.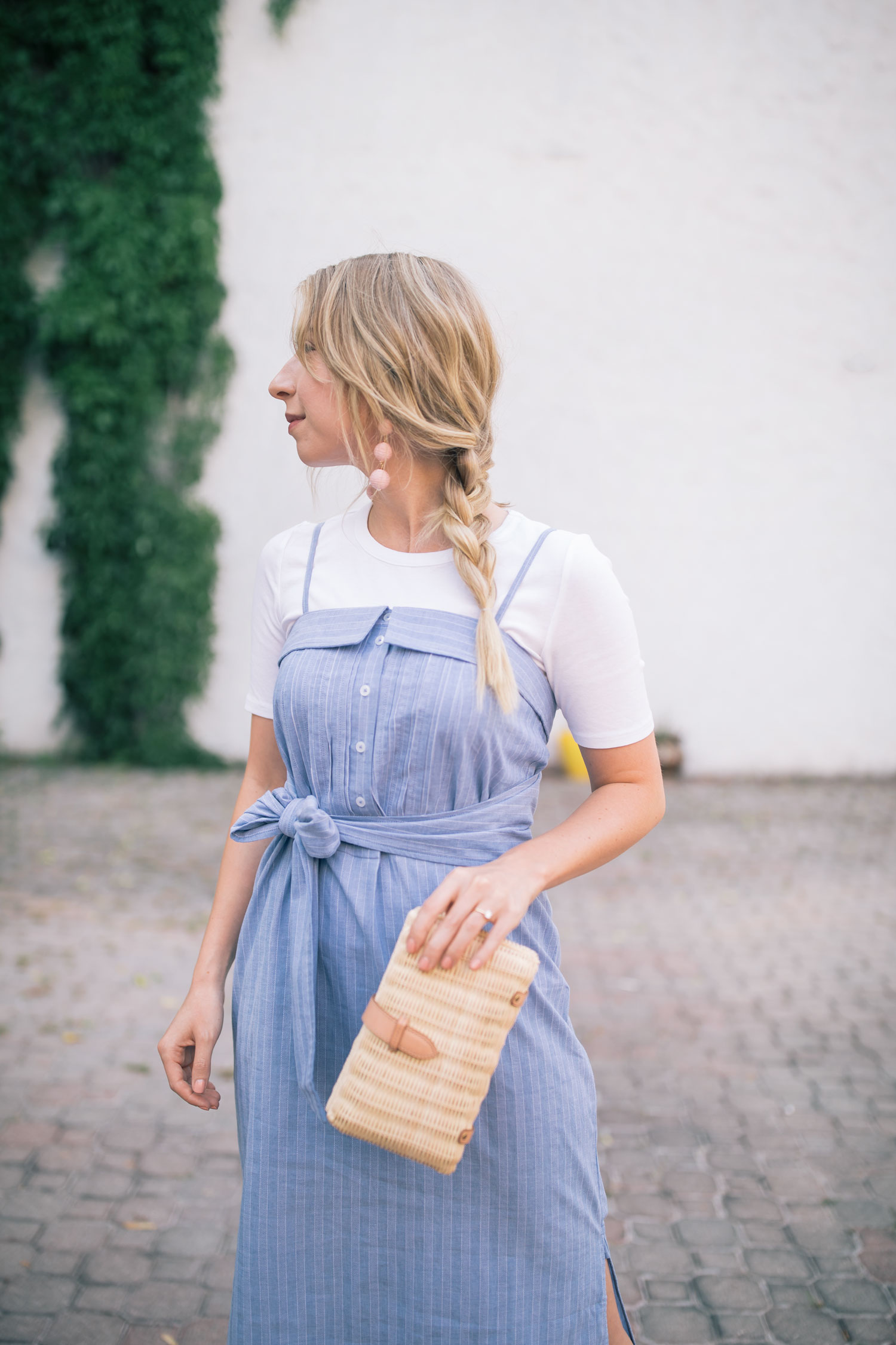 Tip*
Remember to always wash whites separately from other colours to prevent dye transfers. To prevent fabric abrasion, turn t-shirts inside out, this keeps the outside of garments from rubbing together in the wash and preserves that "new" look and feel.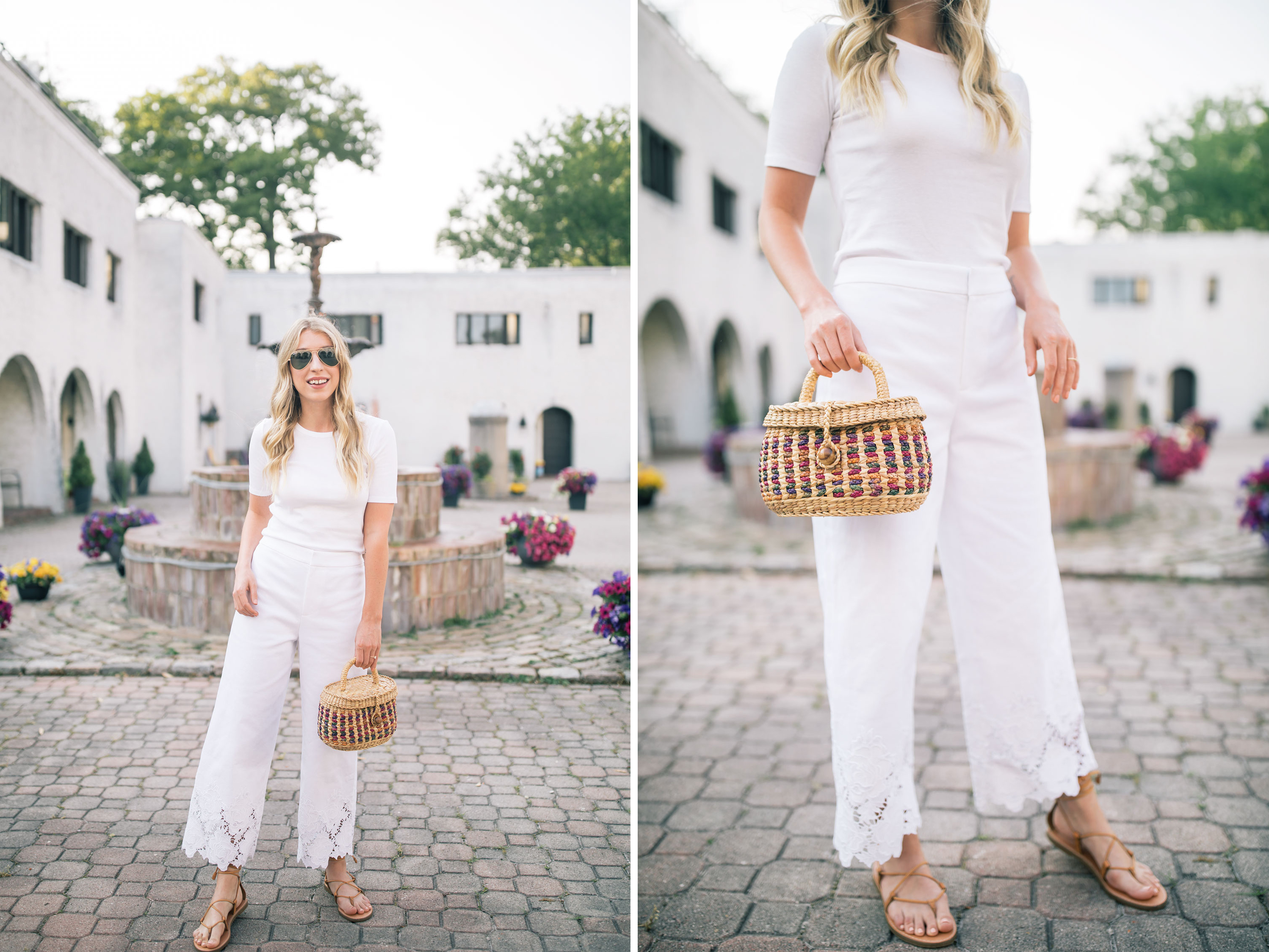 Look #3: White t-shirt + white pants, straw bag and lace-up sandals:
White on white is a classic look, especially in the summertime. I love this outfit because it combines the familiarity of a white t-shirt and trousers, but the laser cut detail on the bottom of these pants offers an unexpected, more modern look. This outfit feels pulled together but still easy-going when paired with leather lace-up sandals and a colourful, structured straw bag.
Tip* Cotton-blend shirts, specifically those that contain a synthetic like elastane or polyester are prone to pilling Prevent pilling and stretching in cotton t-shirts by incorporating Downy Fabric Conditioner into your wash routine as it acts as a lubricant for the fibres.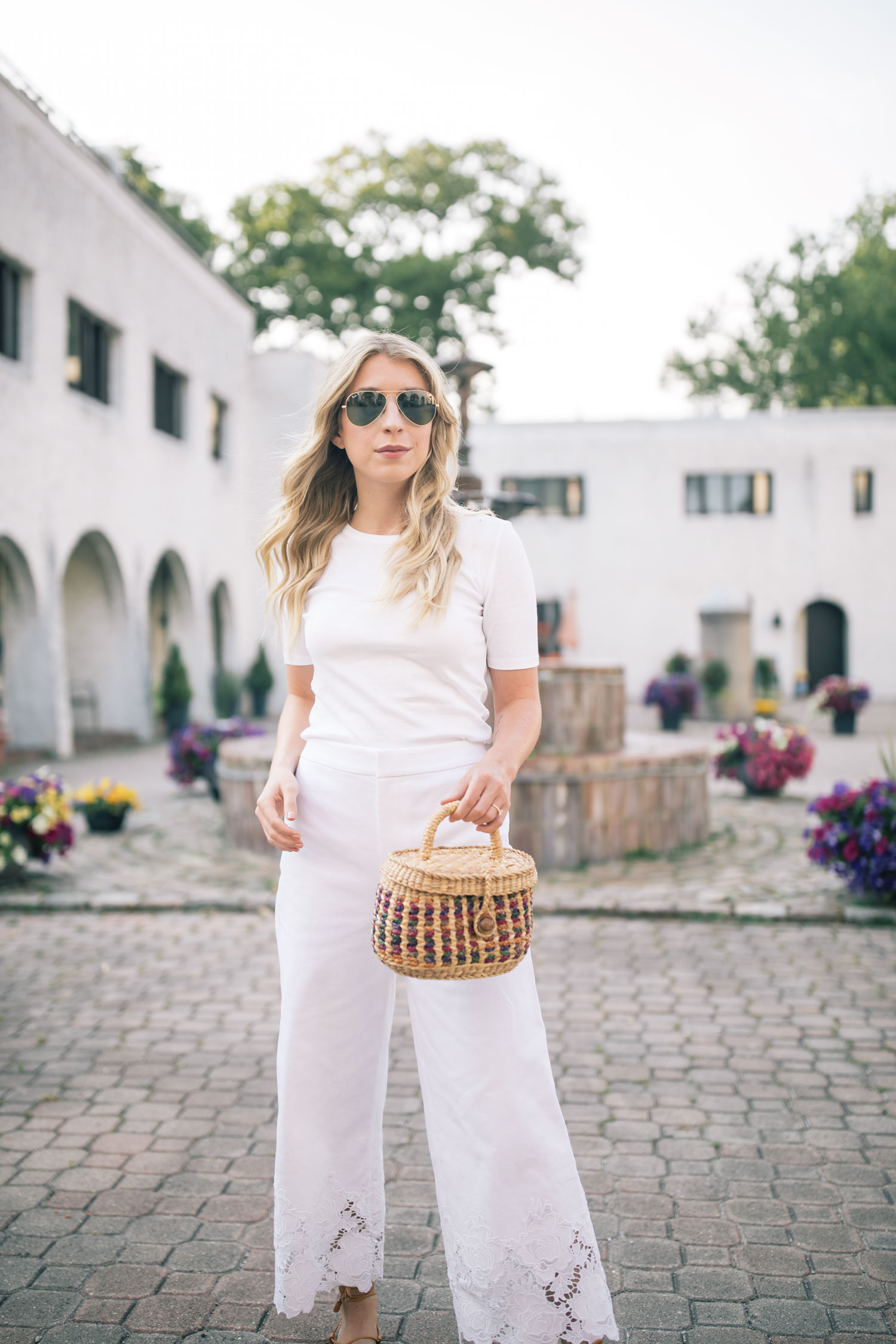 Tip* Many t-shirts contain softening finishes that can disintegrate in the first few washes. Downy Fabric Conditioner helps maintain the "like-new" soft for longer.

This post was brought to you by Downy