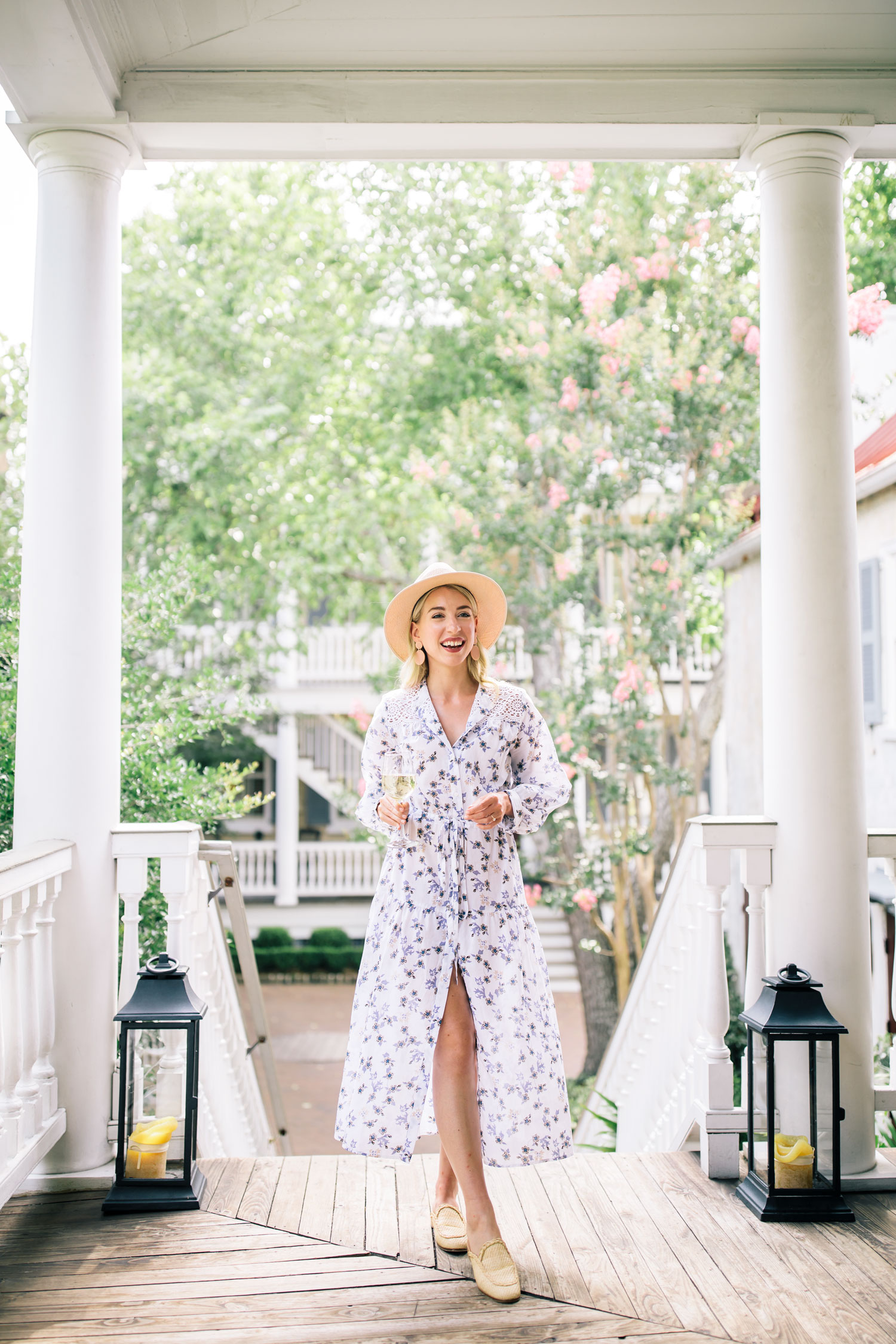 As briefly mentioned in yesterdays Charleston Guide, our last night in the city was spent at the Zero George. Zero George is a luxury boutique hotel located in downtown Charleston with history literally pouring out of every crevice. The property that Zero George now resides at (which is also the address) was built in 1804 and Zero has done an incredible job of keeping the architecture alive while pairing it was a timeless, modern meets traditional design. Not a detail has been overlooked at this stunning hotel and I truly could not recommend it enough.
On our last night, Jamie and I enjoyed our complimentary wine and cheese pairing on the piazza where we shot some photos, chatted about our trip and just soaked in how happy we both were. I wore this long sleeve, albeit breezy, Sandro dress that I recently picked up at The Bay and paired it with my fave raffia mules and Reiss hat which are also both incidentally from The Bay. The weather had been so hot in Charleston the week we were there that I didn't think I'd be able to wear this dress but it ended up working out in the evening, especially once we were on the bikes and the breeze kicked in.
Our stay at Zero George was nothing short of blissful and I felt compelled to share the experience with you. I hope if you have the chance to visit Charleston that you'll consider spending at night or two at Zero George, it's an experience you won't soon forget! Be sure to keep reading to see why we loved Zero George so much and take a tour of the beautiful property and our room.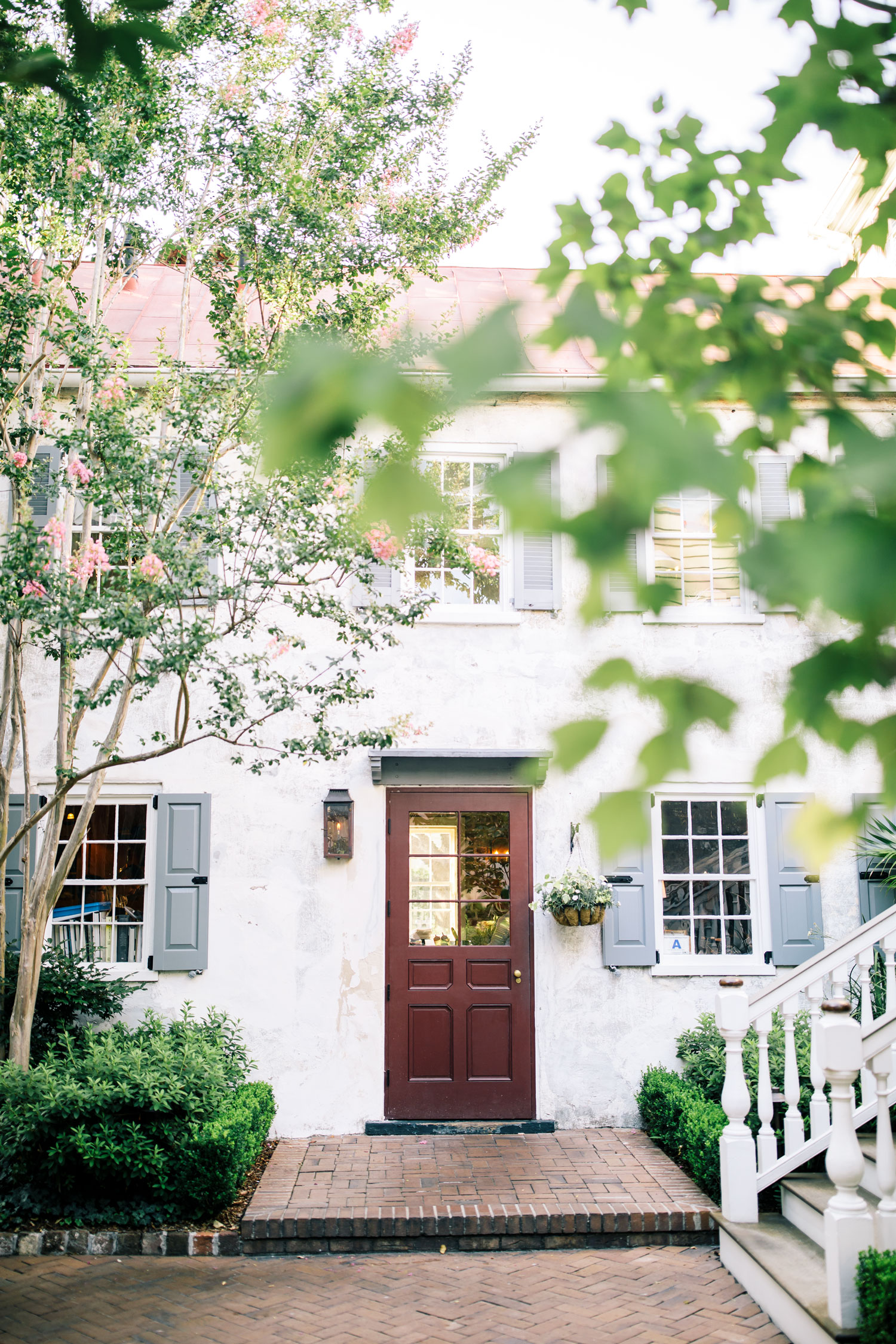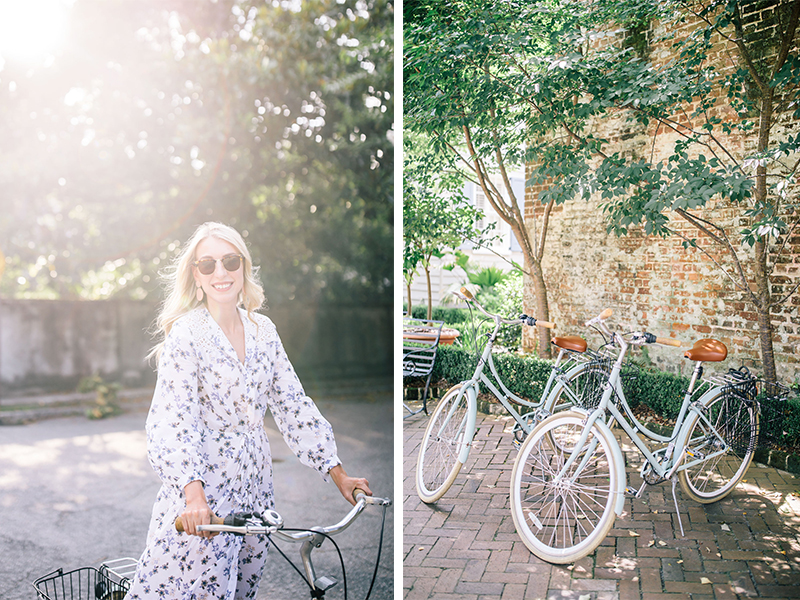 One amenity that Jamie and I took full advantage of at Zero were the complimentary bikes with our stay. I loved that we could take out the bikes when we pleased and on top of that, they were just so cute! The bikes accommodated large baskets that carried my purse and our camera gear which was ideal since we didn't have to worry about carrying anything on our backs in the Southern heat.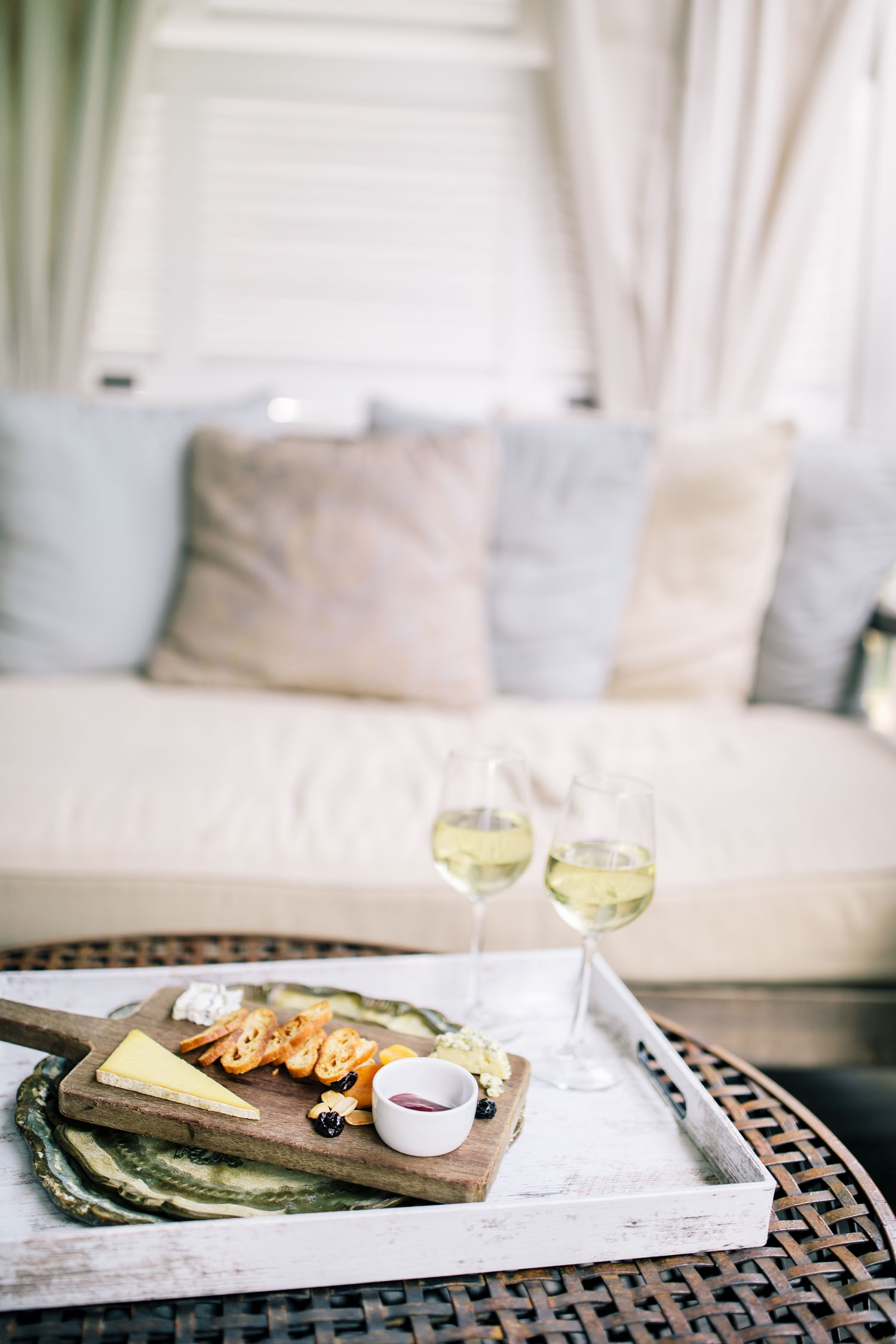 For each night spent at Zero George, you are treated to complimentary wine and a cheese pairing, served either on the piazza or in your room. Since this particular night was our last, we opted to celebrate with some bubbly on the piazza before heading to dinner.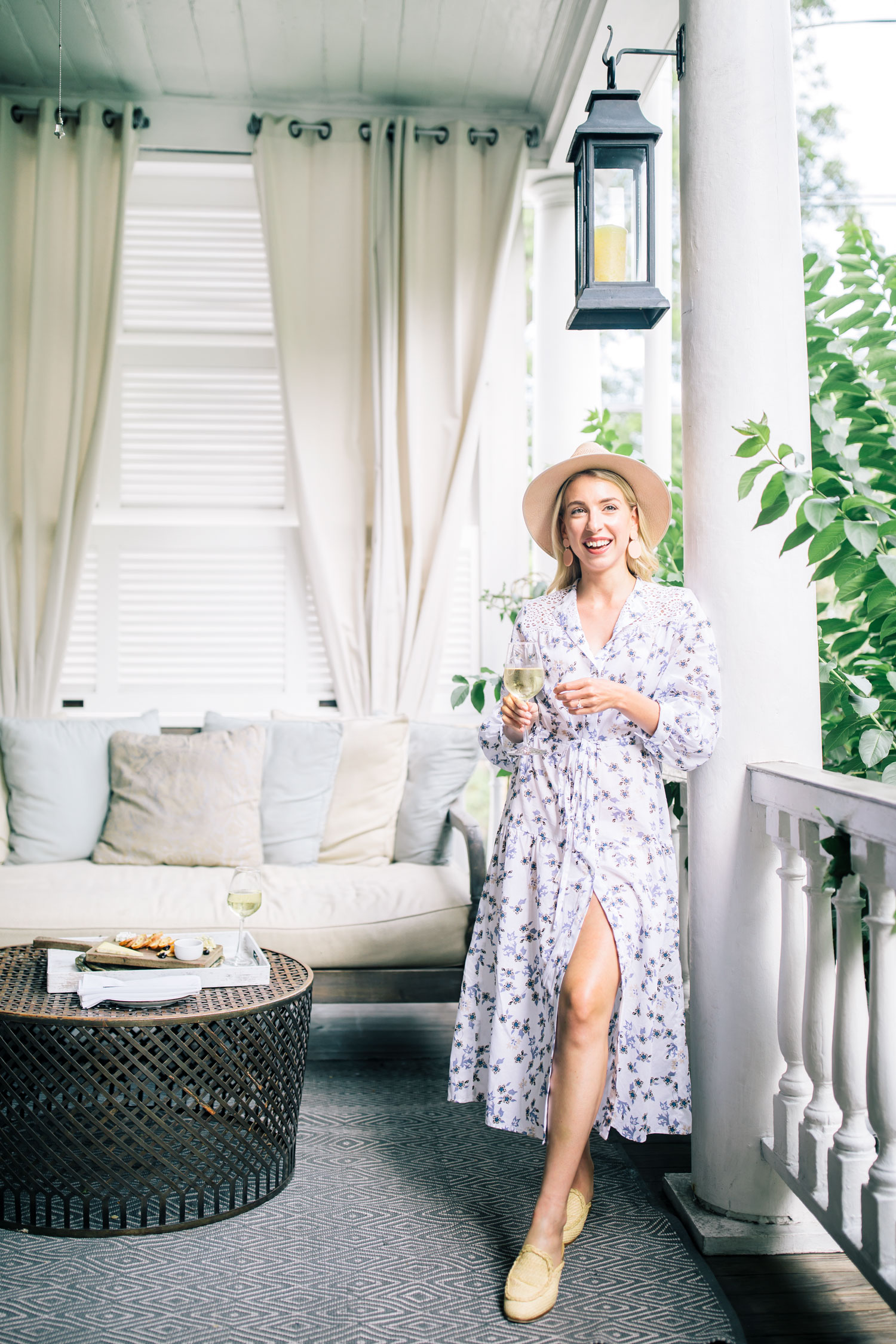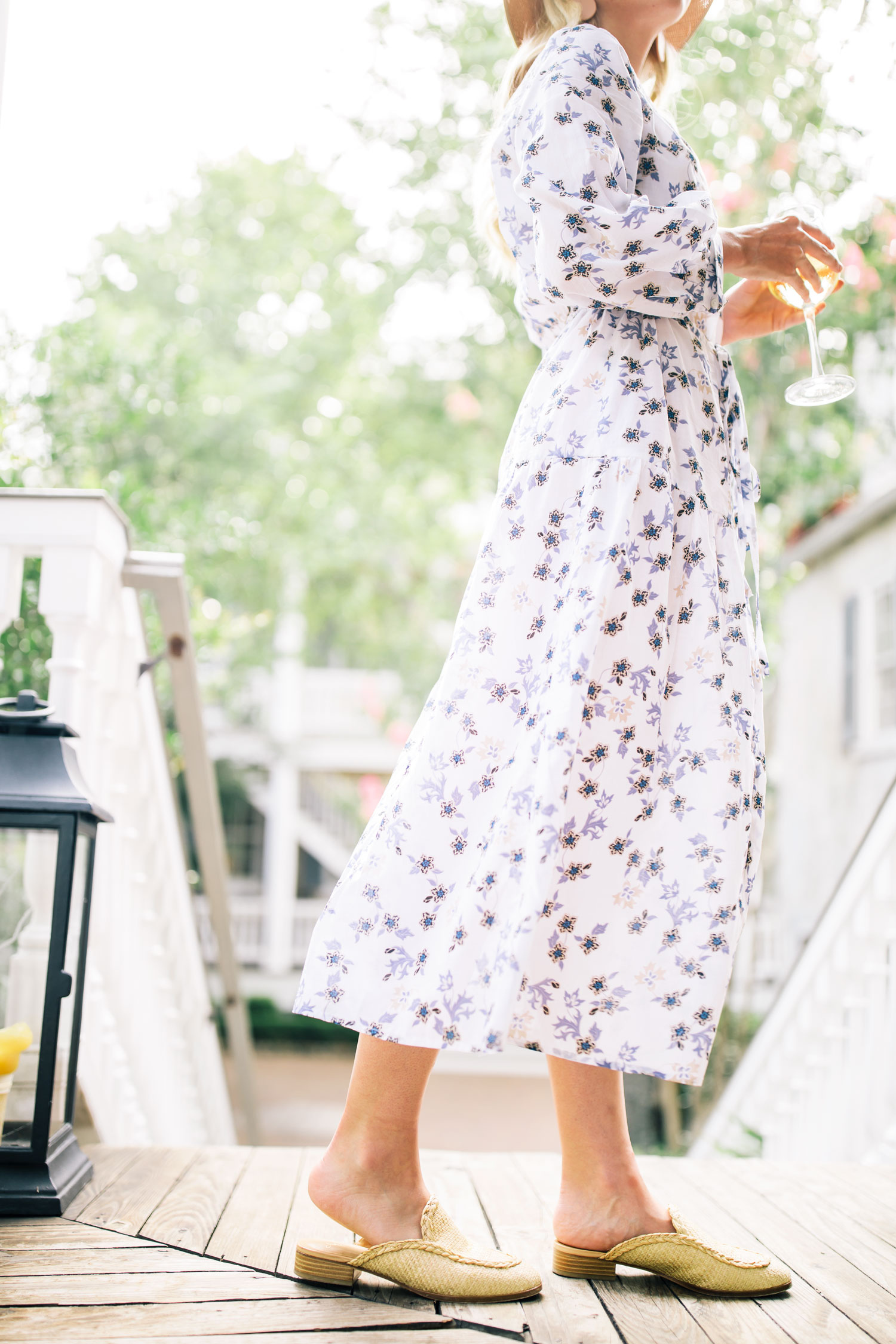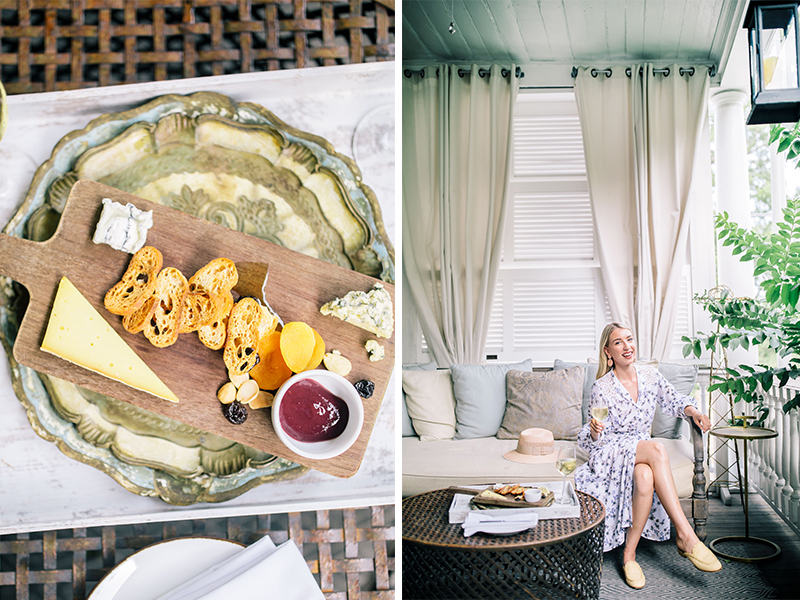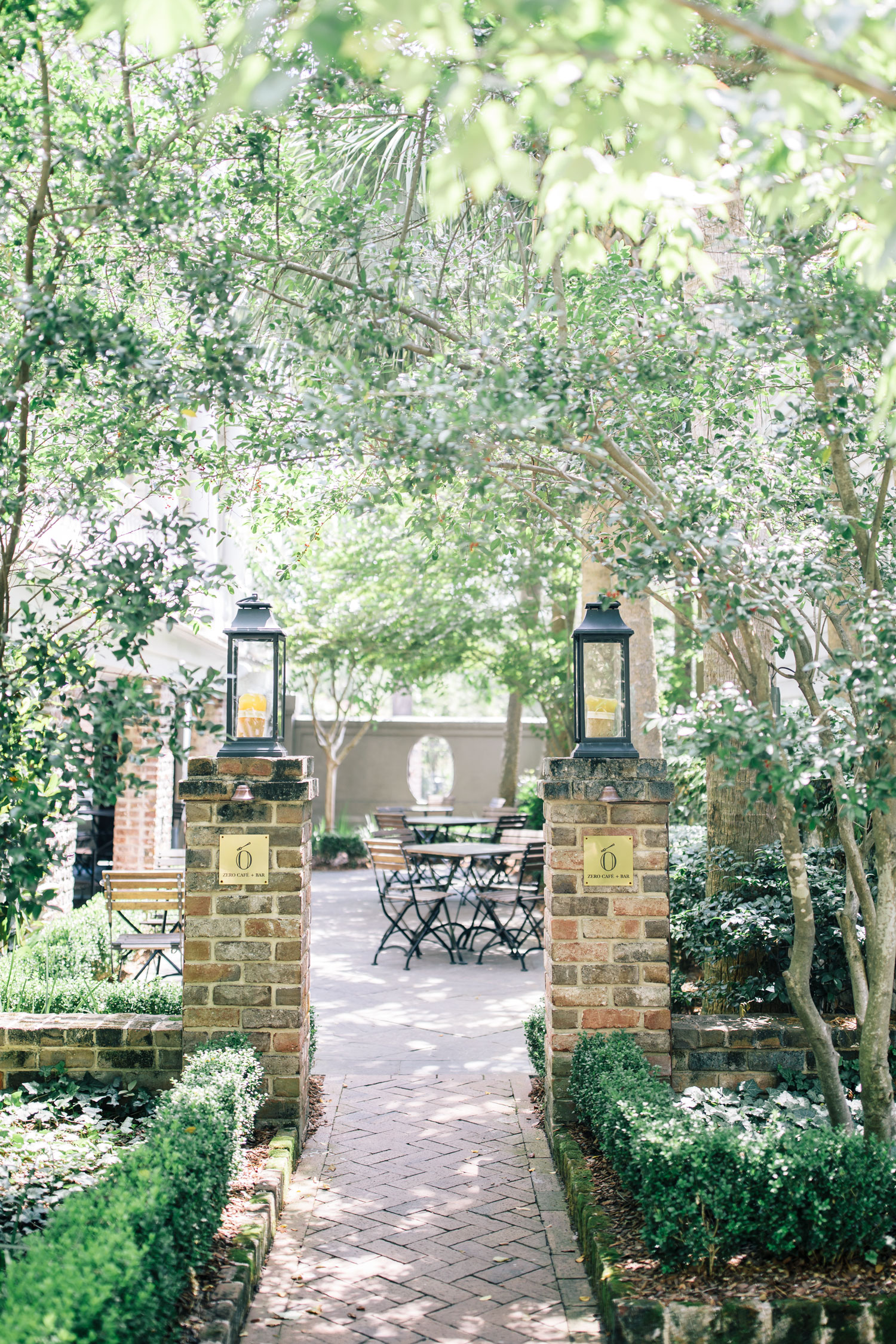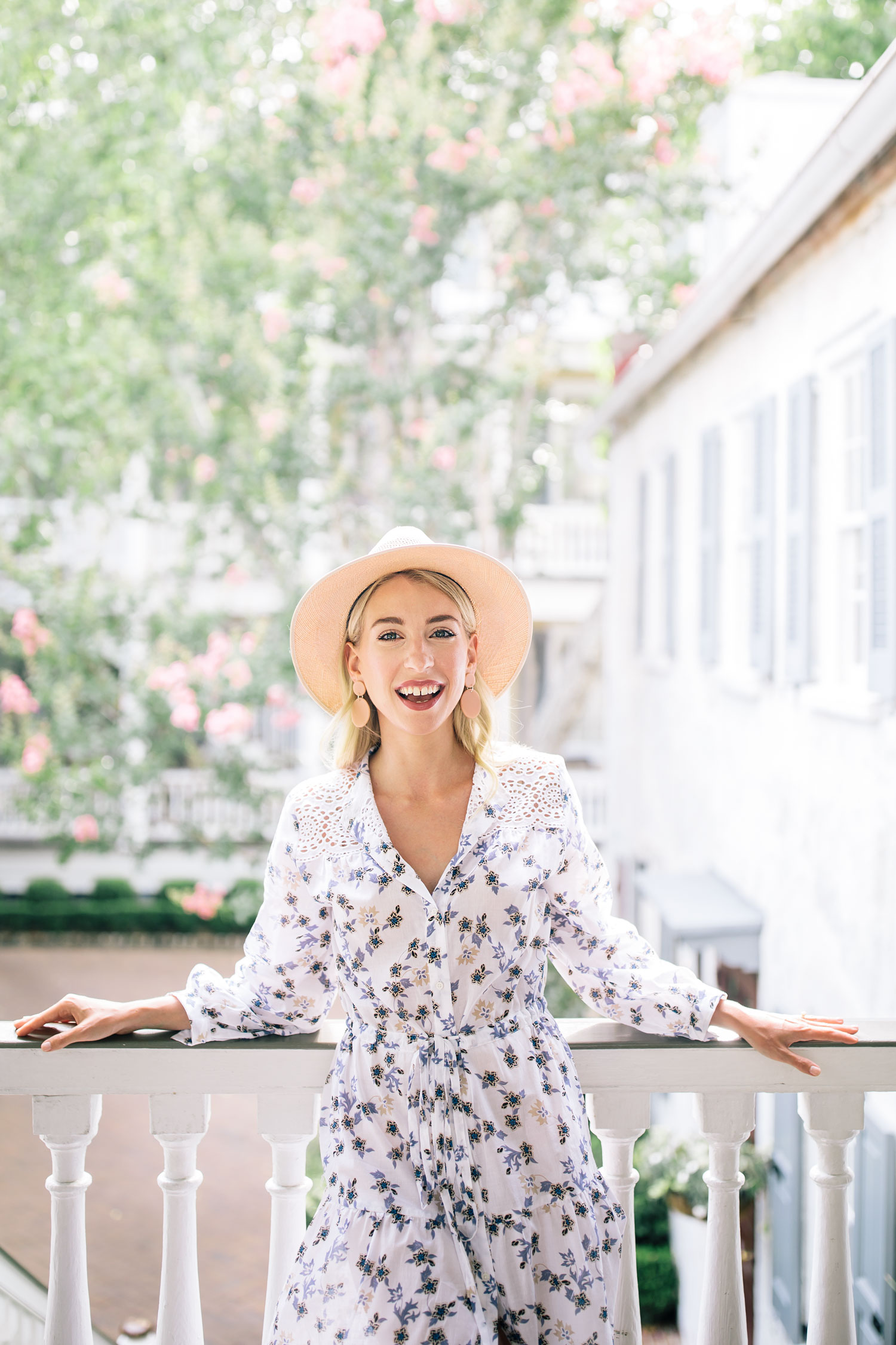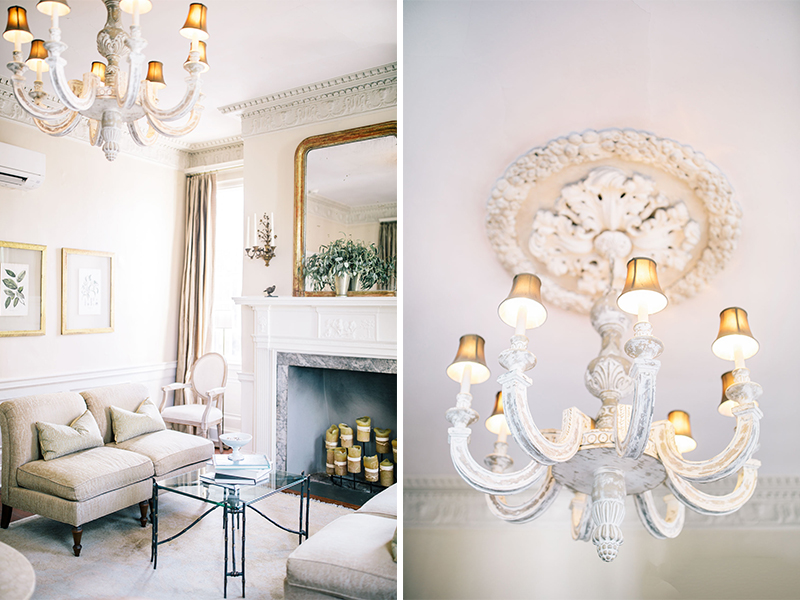 This is a little lounge area just off of the piazza. I love the elegant design of this space and would have loved to curl up here with a good book or to catch up on some work.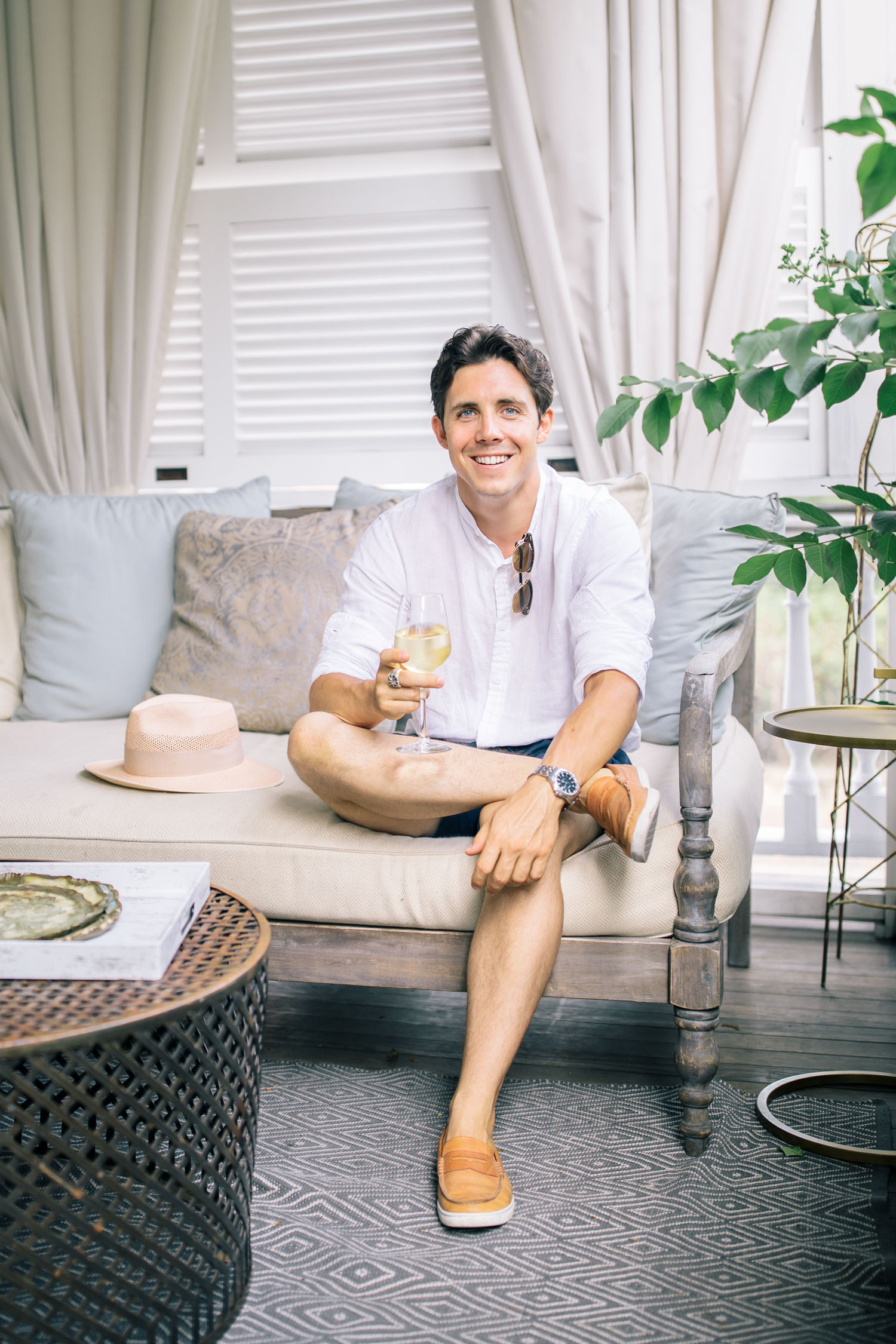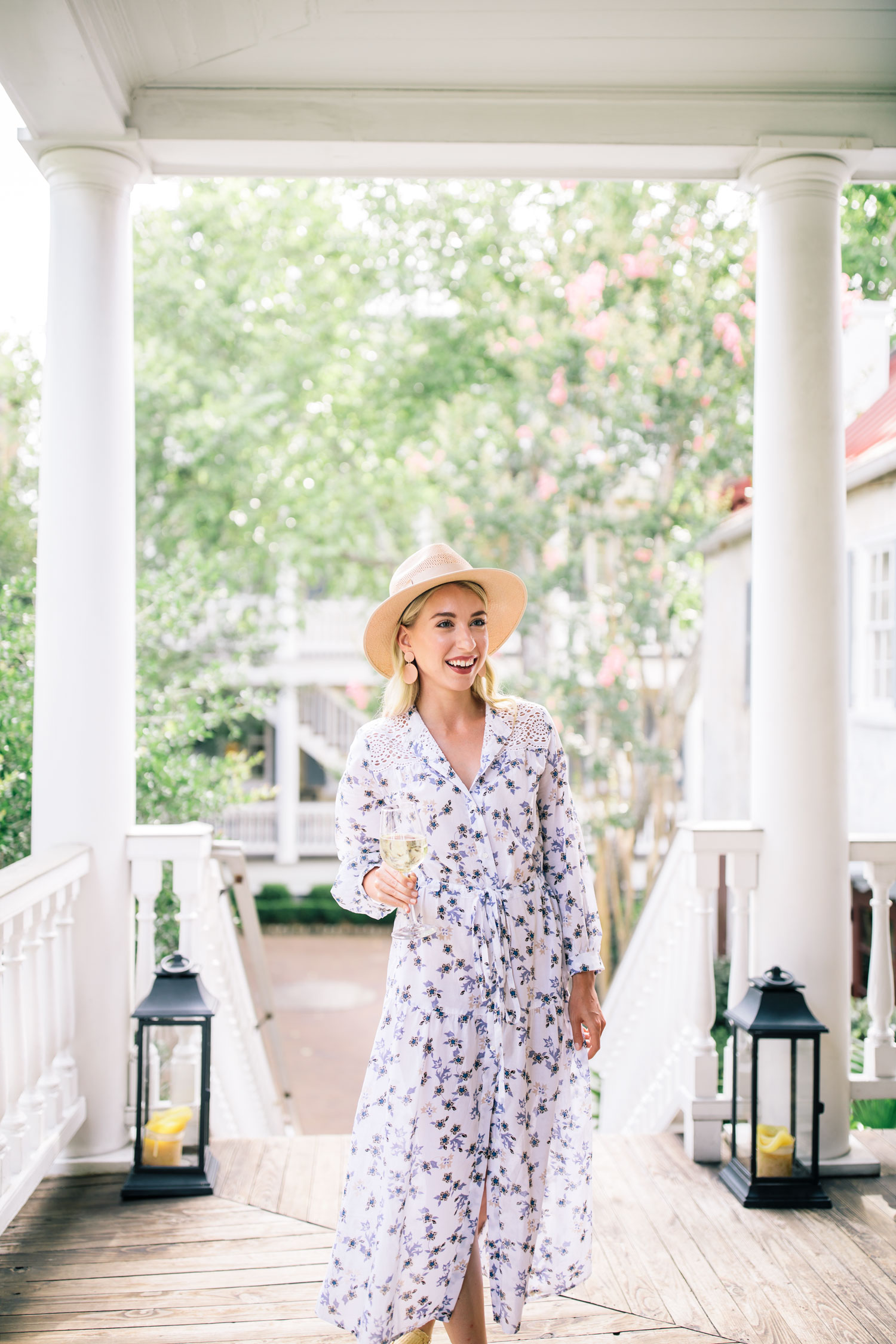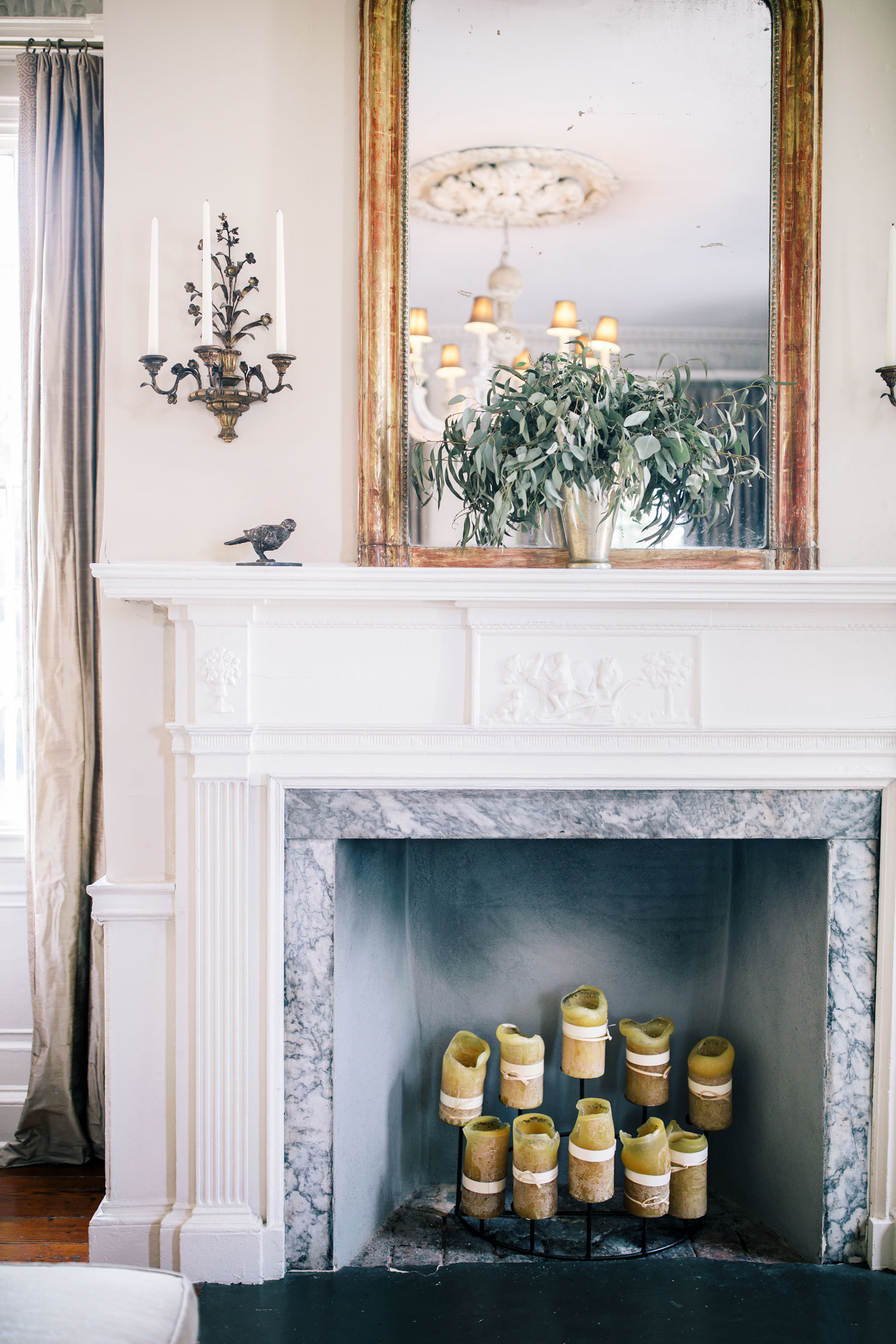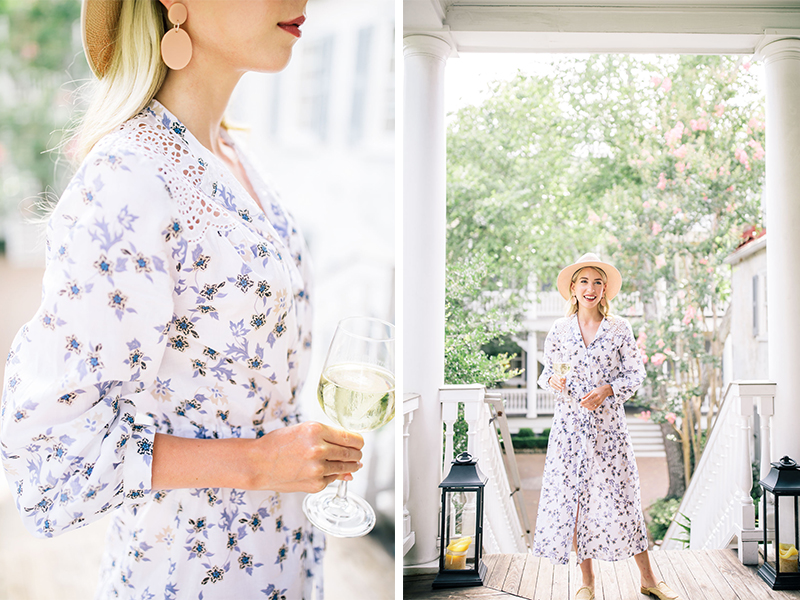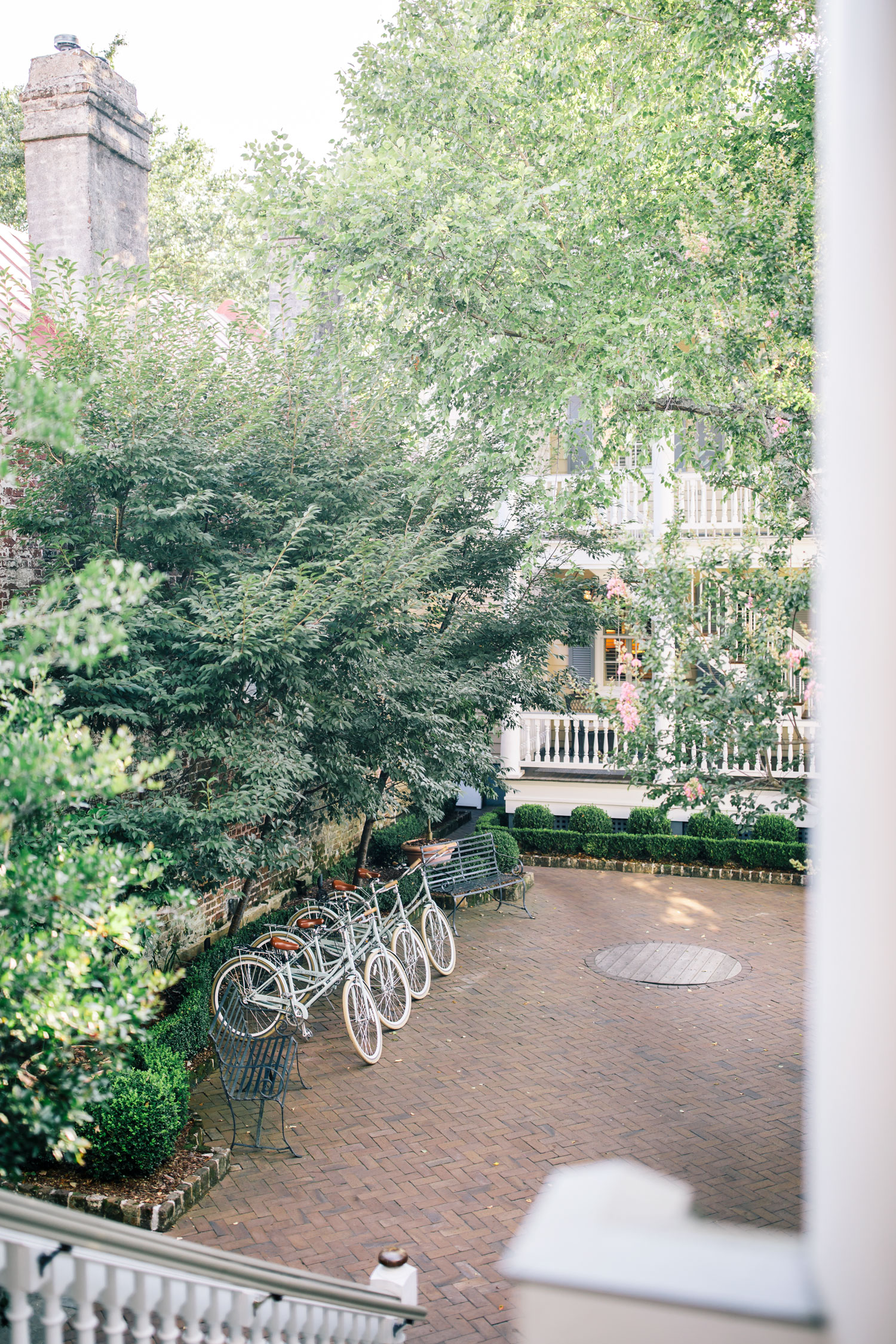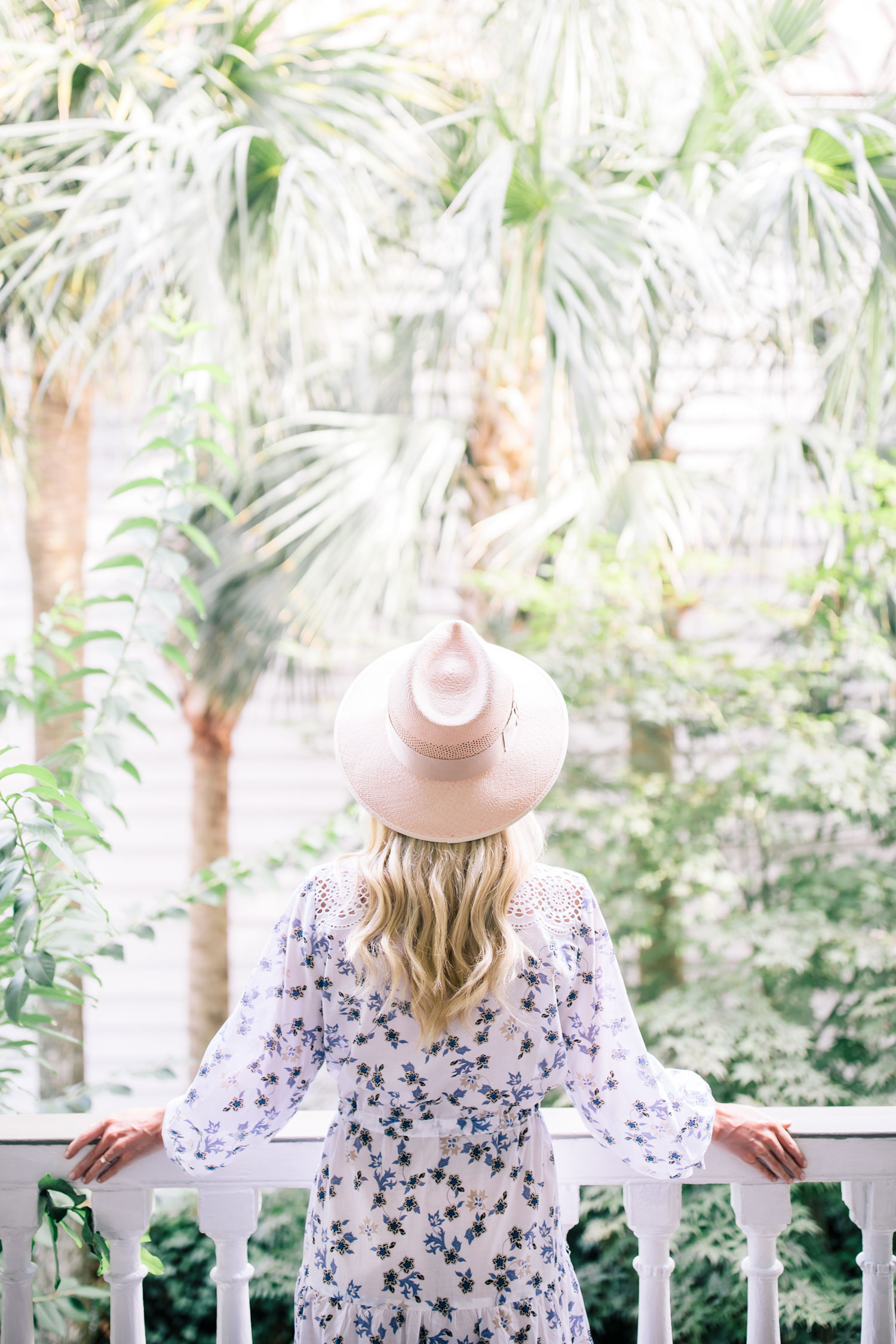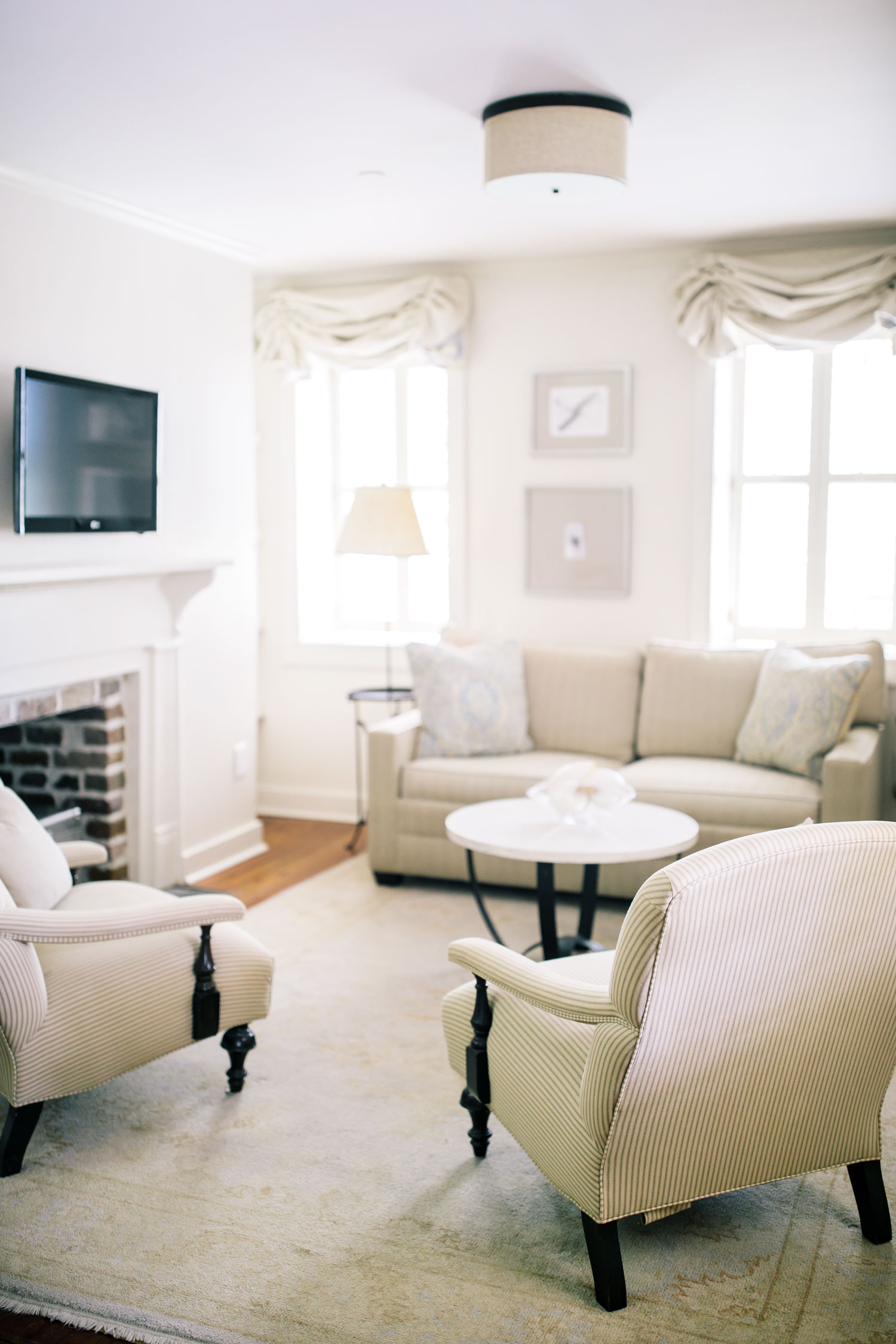 We stayed in The Garden Suite which was the original carriage house on the property. Our suite exceeded all of my expectations from the exquisite original details like the low door handles to the elegant traditional meets contemporary interior design.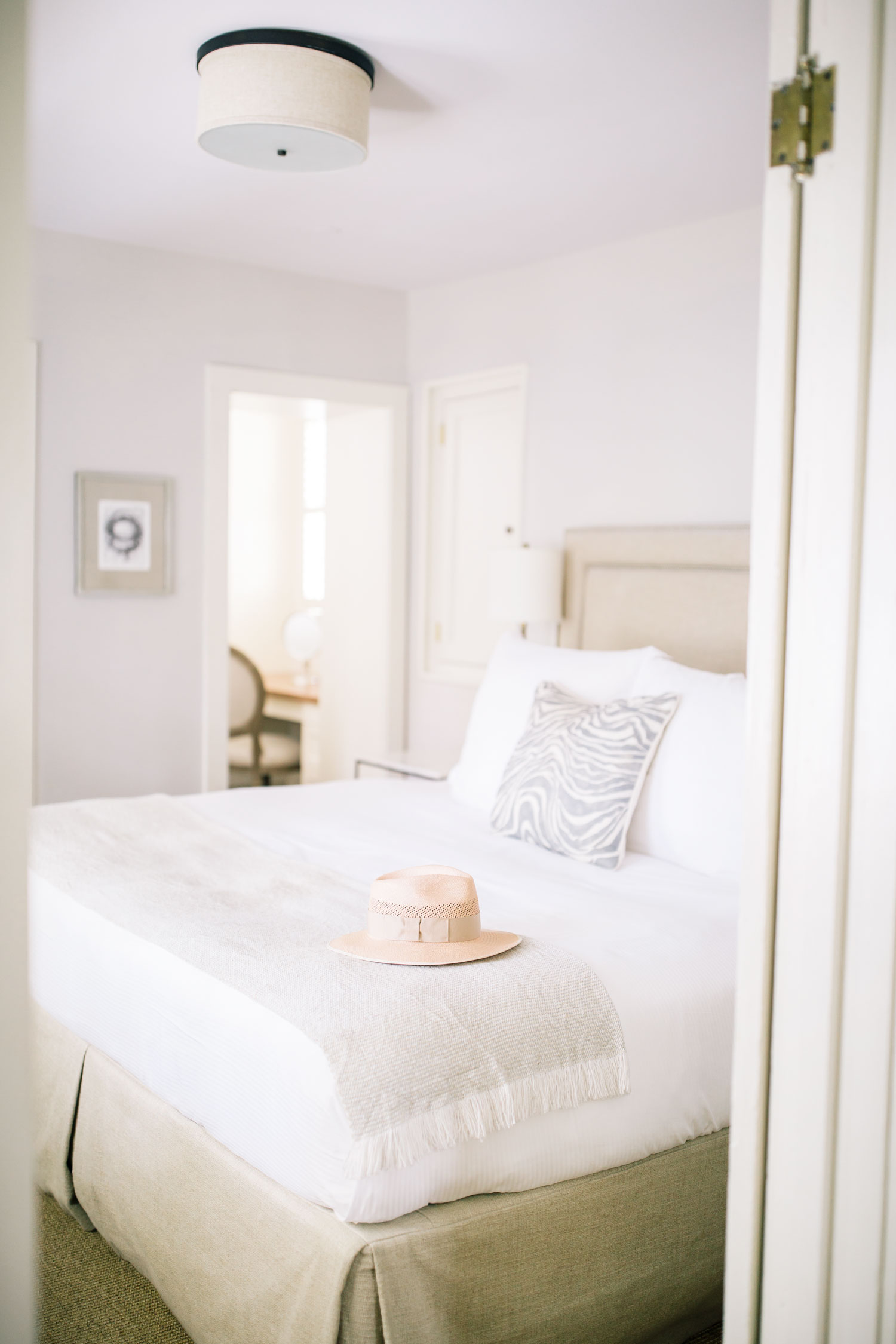 The bed was honestly SO comfortable I didn't want to leave in the morning. However, just outside of our suite was a secluded outdoor sitting area to enjoy our morning coffee, that was second best to the bed.
And that's it! We could truly not recommend Zero George enough if you're planning a trip to Charleston. The service was impeccable, the food delicious and every single detail was simply stunning.
What I'm Wearing: Sandro Dress c/o Hudson's Bay (here) // Reiss Hat c/o Hudson's Bay (here) // Joie Mules c/o Hudson's Bay (here)