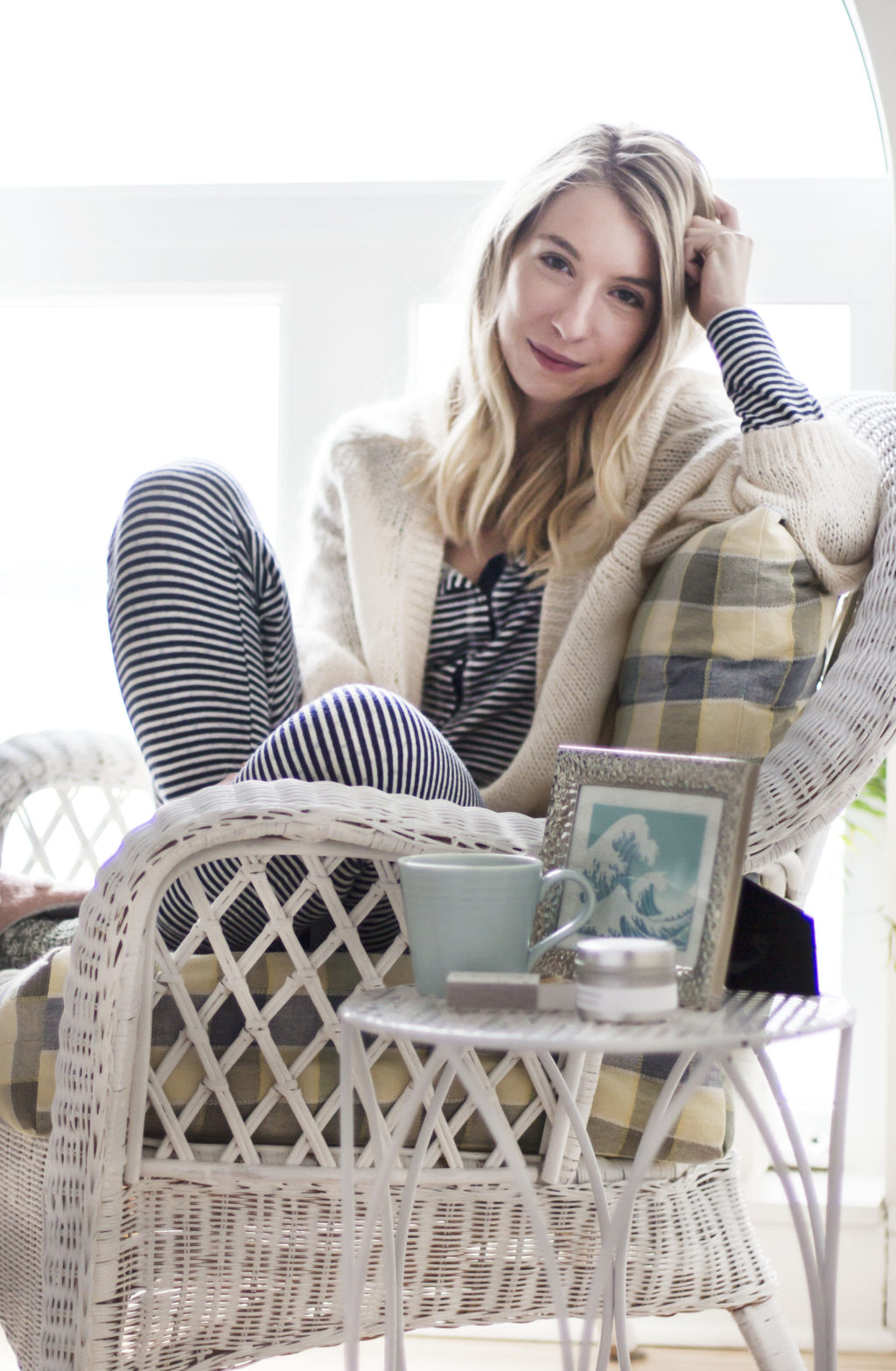 The idea of staying in a bed and breakfast on New Year's Eve came to mind on Boxing Day after I realized how tired Jamie and I both were from the hustle and bustle of the holidays. We also both just really wanted a place to relax and enjoy each other's company before getting back to our work routines in Toronto. So with our plans decided I started doing some research. I was looking for a B&B that stood out from all of the rest and one that was open during the winter months and I wasn't sure I'd find what I had envisioned. Little did I know that I'd find that and so much more at The Star of the Sea.When "The Star of the Sea" popped up on Goggle I was immediately intrigued after learning that the B&B was at one point the Stella Maris Chapel, built in 1846 right next to York Redoubt National Park. Owners Eva and Tom (who are both partners in business and in life) purchased the historic site two years ago and have been gutting, remodeling and so clearly putting their whole hearts into the project ever since. The bed and breakfast just opened last May, but seemed to me as though it has always been or has meant to be there.
Jamie and I stayed in the "McNab Suite", which is an adorable room for two, complete with a breakfast nook, fireplace and a cozy bed surrounded by a light and airy canopy…everything that makes a room feel inviting. It was really foggy when we arrived but Eva assured us that in the morning we would be treated to a beautiful view. When we woke up I looked out the window and found myself staring out at the open sea and McNab's island across the way…there was even a blue jay perched on a tree. We were also treated to the delicious smell of bacon and eggs coming up through the vent. I mean really, could there be a better way to wake up?
We both followed our noses down to the kitchen where the lovely Eva was making Jamie bacon, eggs and home fries and myself German Apple Pancakes. After a delicious breakfast, easy conversation and the grand tour from Tom and Eva we went back up to our room and lounged around in our pj's for a while longer.
Before we left, Tom invited us to come and see the new addition that he is currently working on in the church turned B&B. He is adding loft style rooms where the churches two towers used to be. I loved being able to see the exposed 170-year-old wooden frame of the tower and looking out at that view…all I can say is wow. I was so thankful that he allowed us to go up and check out what's in the making. I also very much want to stay in one of those lofts when they are complete, haha!
It was truly an incredible experience to be able to stay at The Star of the Sea. A building that has so much character and history attached to it (hello original gothic windows) yet still feels modern, warm and inviting (thanks to Eva's seriously impressive decorating skills). Every element of the Star of the Sea was expertly thought out and there is truly nothing quite like it in Halifax. I'm so grateful to have been able to stay there with Jamie this New Year's Eve.