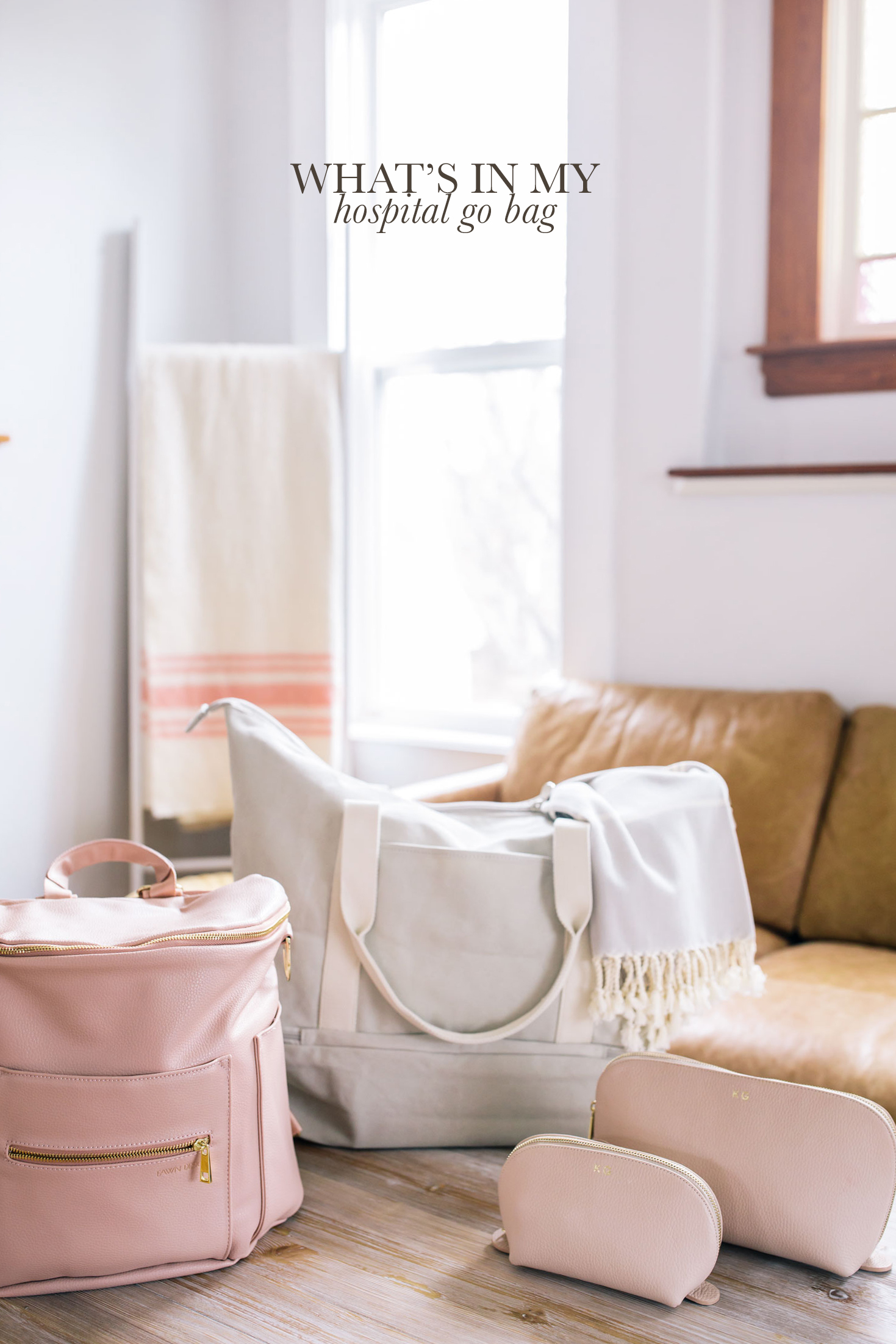 I feel like this post has been a long time coming! I originally meant to have it up yesterday, but then decided last minute that I wanted to include a printable / pinnable hospital go back check list for anyone who likes to keep things organized or have a better visual (I know I do!). My hospital bag has officially been packed for a couple of weeks now, but even when I thought I was finished, I ended up finding a another pair of pj's and a robe at The Gap that felt more "me" than the ones I had originally bought…I'm basically just driving myself crazy at this point, but I think it's anxiety of the unknown and shopping for cute things helps, haha! Anyway! I've linked the robe and pj's I ordered below and hopefully, they arrive within the next few days, otherwise I'll be sticking with what I've already packed. Hospital go-bags are one of those things that the internet offers a ton of insight on, but no matter how many posts I read, I always like seeing more. There have been so many bloggers I follow who have been pregnant along with me and I love watching their stories and seeing what's in their hospital bags too. It has all been so helpful with curating my own go-bag, toiletry bag and bag for baby (Jamie packed his own small bag too!). Keep reading to see the bags I'm taking to the hospital and everything inside them!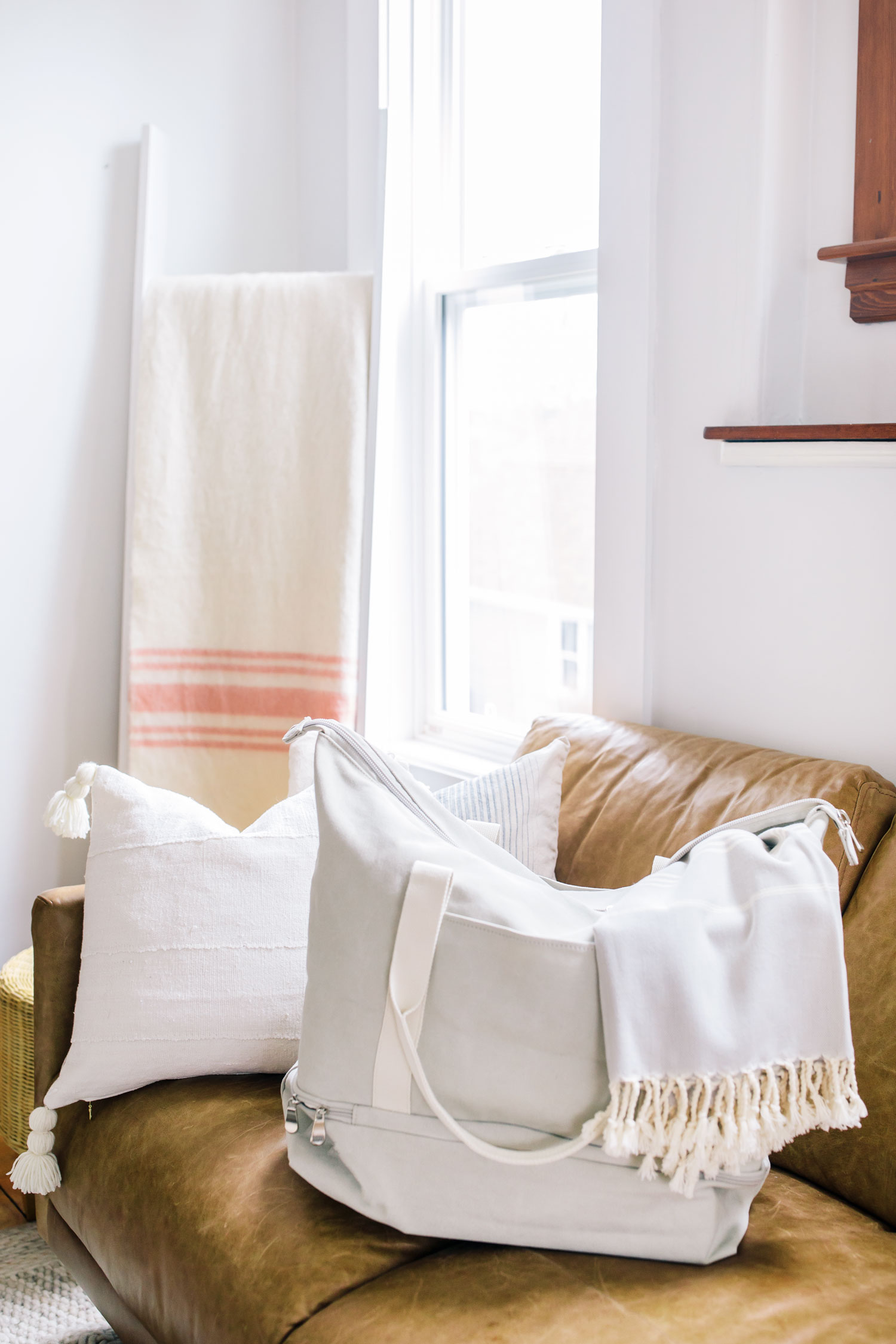 My Hospital Bag: Let me preface this by saying that my hospital bag is from an amazing company called Lo & Sons. However, unfortunately, they don't ship to Canada but were still sweet enough to send me the bag. You can always use a company like Borderlinx if you really want this bag, I do highly recommend it! I ordered the Lo & Sons Catalina Weekender in Dove Gray. I just love the canvas material and colour. The bag itself is lightweight but has so many compartments and fits literally everything I need and more! This is the perfect hospital bag, carry-on or overnight bag.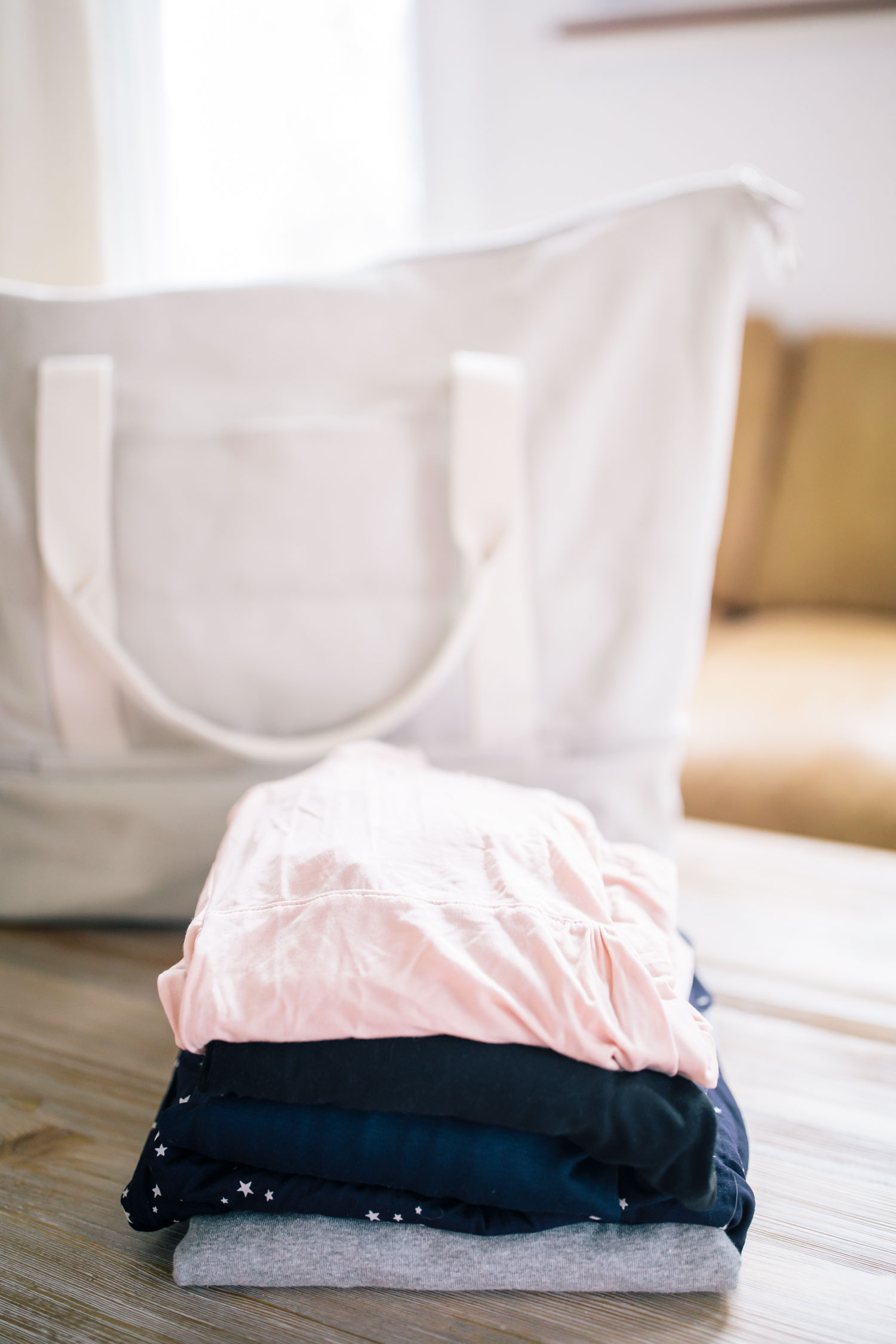 Clothing: For clothing, I was told by the hospital doula that it might be smart to wear a dress to the hospital and home afterwards. It made a lot of sense to me as pants or leggings likely aren't going to be so comfortable to get on and off while I'm in labour and they might be tight down below on the way home. I know it is winter but us preggo ladies run HOT and I am not opposed to wearing no pants in February/March, haha! Of course, this depends on if I am home when I go into labor, but I am planning on wearing and bringing (I have 3) this simple t-shirt dress from Joe Fresh, with a cozy cardigan, jacket and running shoes for both my to and from the hospital look. I'm also packing my align leggings from LuluLemon and an oversized tunic sweater from Old Navy juuust incase I do decide I want a comfortable pant option.
For sleeping at the hospital, I packed 1 pair of maternity/nursing friendly pj's (I currently have these star print maternity pj's from the gap packed but I'm waiting on this striped pink pair to come), 1 nursing friendly night gown and 1 comfy robe (I have this one packed but am waiting on this one)
I am also packing my own towel, facecloth, blanket pillow and pillow case. I don't think these things are by any means necessary, but I do want to feel as comfortable and as "at home" as possible, and I think these items will help with that.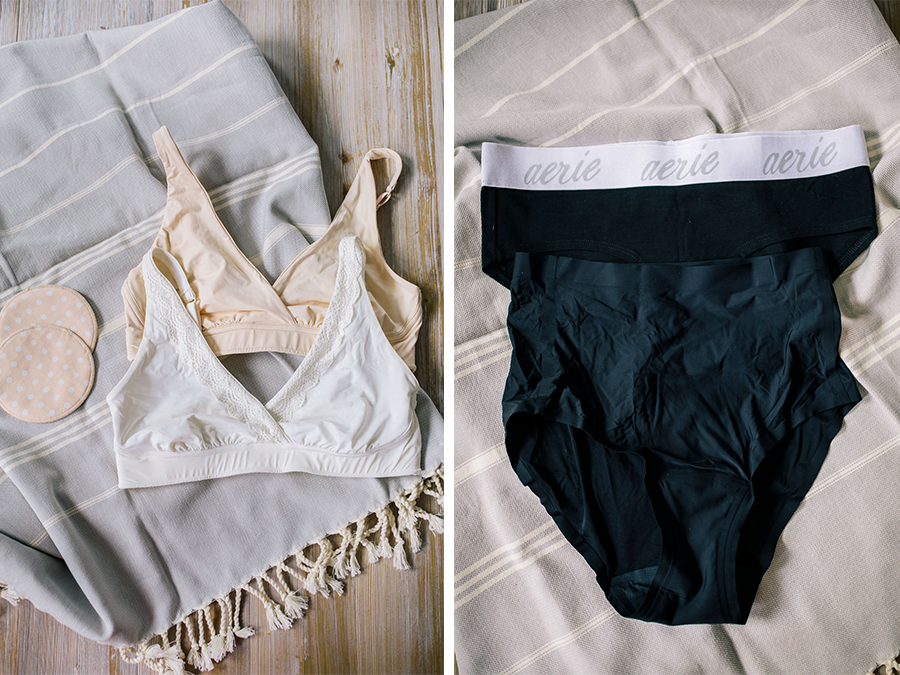 Undergarments: Things are getting SEXY around here friends, haha! No, but in all seriousness, I do love the ballet nursing bras from Bravado because they truly do make me feel so feminine and sexy yet are so comfortable and practical (both very important during and after pregnancy). I'm bringing 2 ballet bras along with 3 pairs of washable nursing pads from Bravado in my hospital bag.
For underwear, I am bringing a few different options, all in black. The first two options are from Canadian company, Knix. I feel like I totally should have steamed these undies for the photos but anyway, they're wonderful even with the wrinkles, haha! I am bringing 2 pairs of the high-rise, leakproof undies from knix as they are full coverage and will also help "hold me in". I'm also bringing 2 pairs of their leakproof boyshorts. I opted for the leakproof underwear as, even though I'll be wearing maternity pads, I like the idea of the added protection as I have no idea what to expect down there. Finally, for even more backup, I've packed a few pairs of black cotton boyshorts from Aerie. I bought these a couple of months ago as I needed some comfortable undies as my lace pairs just weren't cutting it any more. These undies are always on a deal (I think they're 10 for $30 right now) and they are great for every day wear and a hospital back up.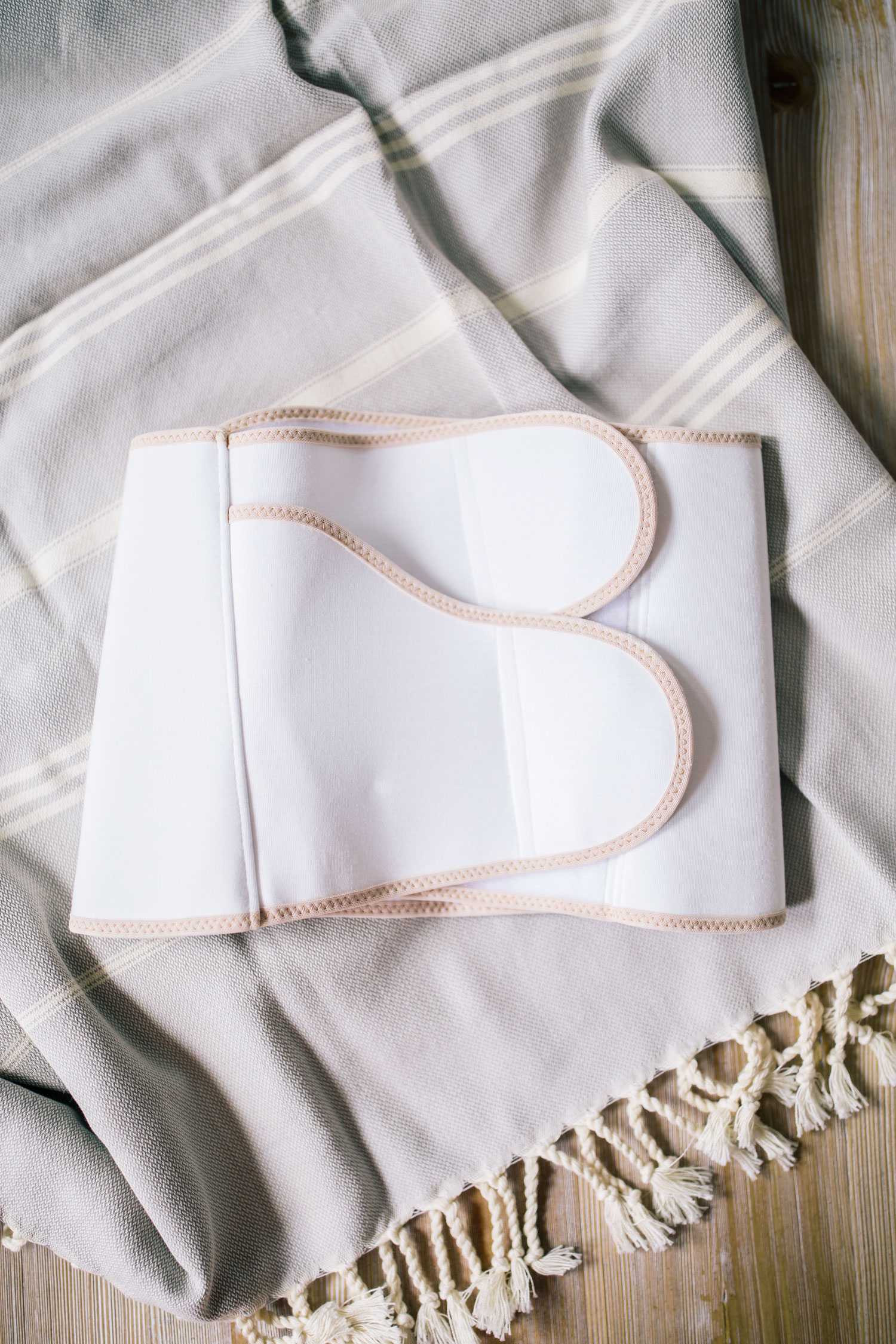 Lastly in the undergarment department, I am packing the Belly Bandit BFF. I'm not sure if I will wear this while in the hospital, but I know a lot of people start wearing belly wraps right after birth, so it will be nice to have the option. If I don't wear it in the hospital, I will most likely be wearing it home. Belly Bandit wraps are great in helping support belly, waist and hips after pregnancy and will help to strengthen weakened abdominal muscles postpartum. They also ease back pain, promote mobility and encourage better posture. I've definitely hopped on board the Belly Bandit train and can't wait to see if it's actually as good as it appears to be.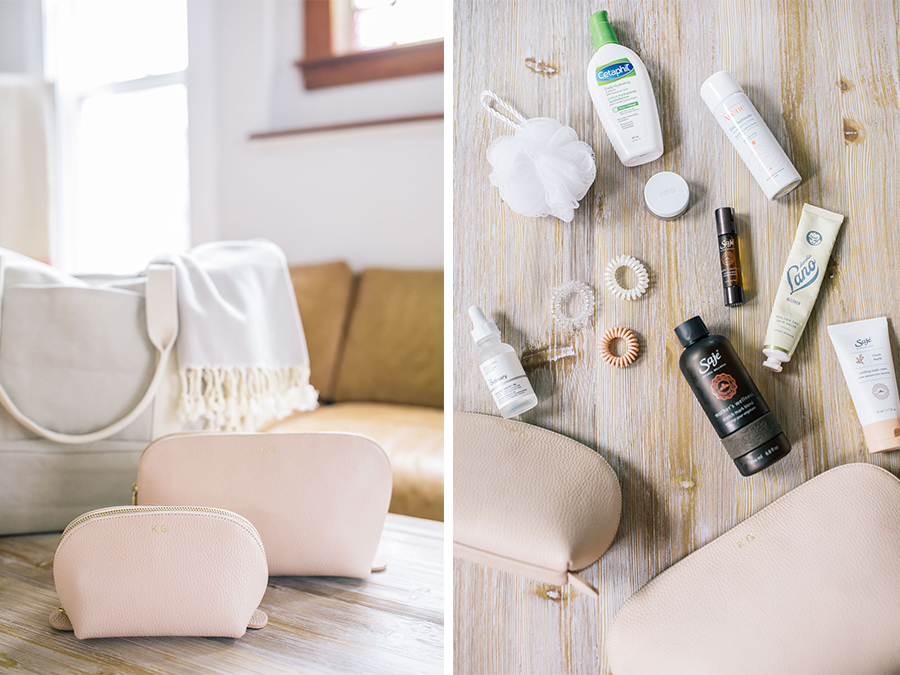 Toiletries: I'm not going to list every single brand of toiletry item I am bringing because I know most of you will have your favourites in the makeup, body wash, hair department no matter what. However, I did list every toiletry item generically as well as link a few of my faves in the carousal and my check-list below.
For my toiletry bags, I am bringing my tried and true faves from Cuyana. I literally don't know how I lived without these bags before because I use them every day and love them for both home and travel. Plus, they're SO beautiful. These bags fit most of my small toiletry items and all of my makeup, but because I tend to pack on the heavier side, I am also bringing a small canvas tote (I have one that says "mama" but I also love this option). The canvas tote has full-sized items and things like snacks. It also fits perfectly into my Lo & Sons go-bag too!
A few items I LOVE and think are hospital must-haves
–Saje Mother's Wellness Roller Ball
–Saje Mother's Wellness Oil
–Saje Pain Release Massage Oil
–Saje Nipple Balm
–Lanolips
–RMS Uncover Up
–Chelsea King Scrunchie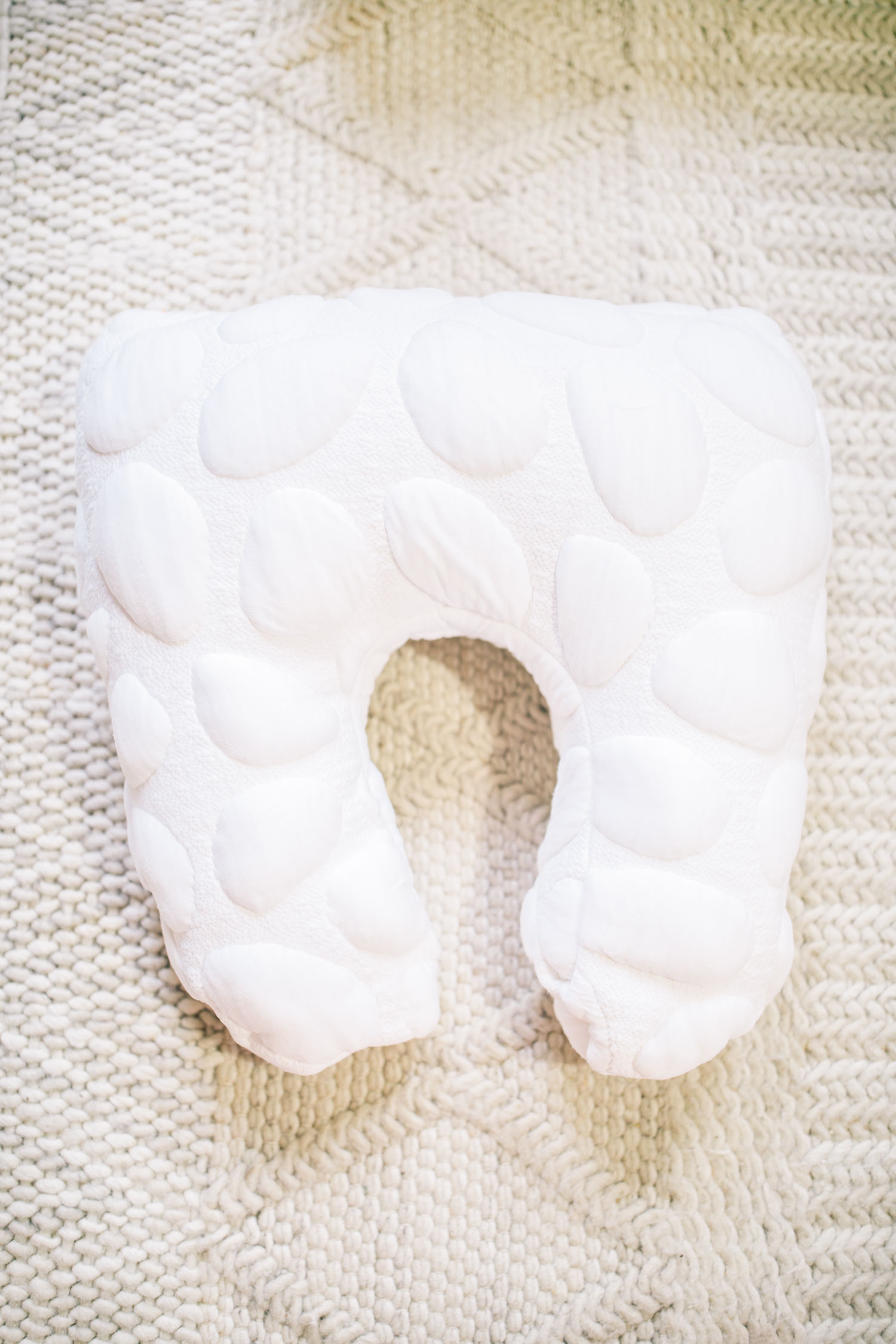 I'm bringing my
nursing pillow from Nook
just incase I need it for positioning baby for breastfeeding. I don't necessarily think you need to bring your nursing pillow, but I like to have the option. Plus, it can be left in the car until I decide if I need it. I LOVE the Nook nursing pillow because it is made of organic material and is just so soft and malleable. I also love that later on, baby can use this pillow for elevated tummy time, a prop seat and later on, a body pillow.
Other items I'm bringing include diapers and wipes for baby (we're using Pampers Swaddlers and Pampers Pure as well as Pampers Sensitive or Pampers Pure wipes,
maternity pads
(I've also
made padsicles
out of these for at home), cheap flip-flips and slippers (I just found mine at Ikea and Wal-Mart) and snacks like RX Bars, apples and bananas. I have also made and frozen "
laboraide
" in ice-cube trays to take with me to keep myself naturally hydrated during labour.
Lastly, likely in Jamie's bag, we will be taking our camera, laptop (with my birth playlist…yes, that's a thing), phones and all appropriate chargers. I also think we might bring Yhatzee along with us to pass the time but who knows if that will be something I'll actually be able to do, hahah!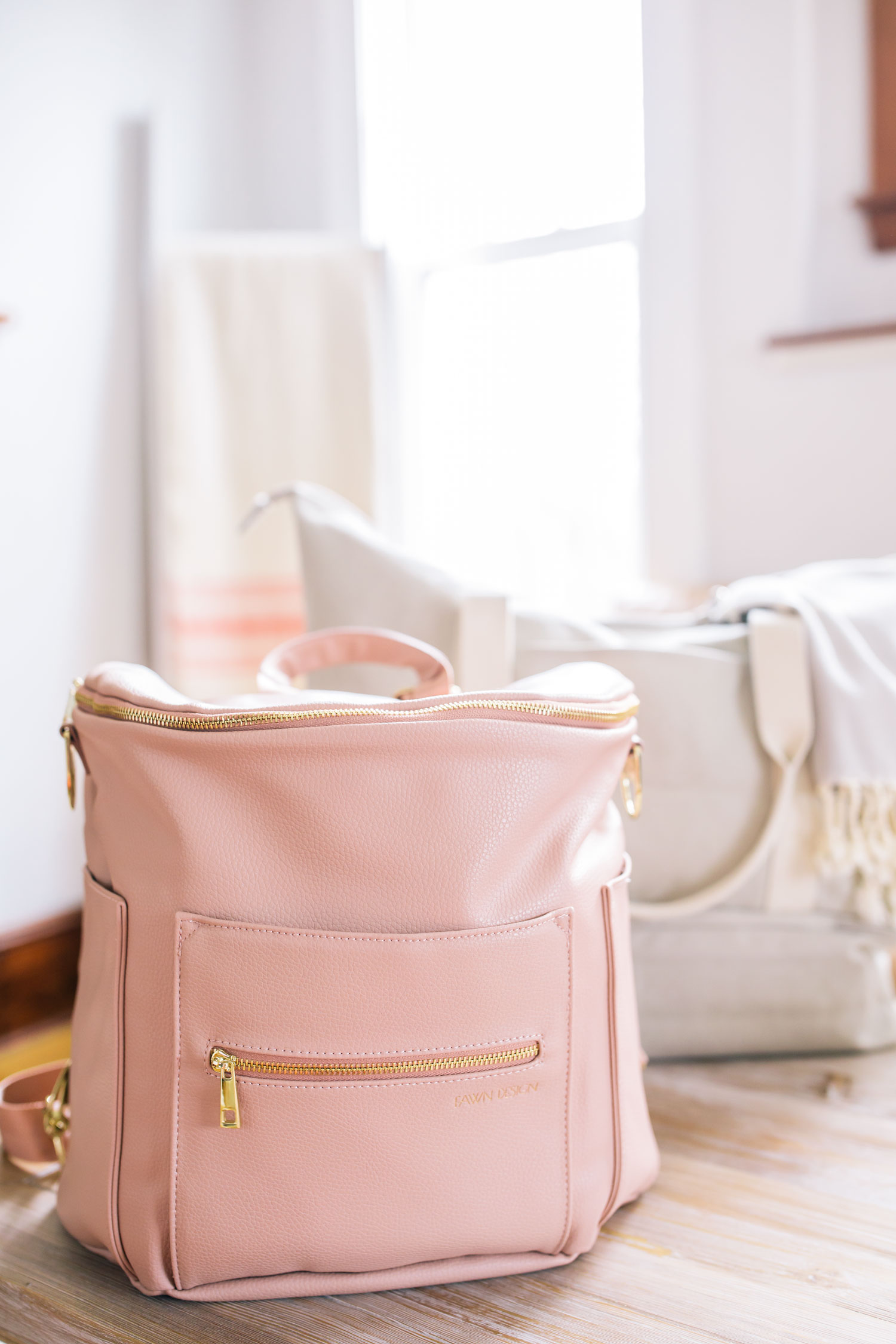 Baby Logan's Hospital Bag: Oh, baby go-bag….I have packed you over and over because I have just felt so unsure of what my little guy will need. Anyway! I think I've finally got it down and likely have a few too many onsies…but it is good to be ready, right!? For his bag, I am packing my diaper bag from Fawn Design. I decided to go for a blush pink bag because 1. boys can totally wear pink and 2. I am the one wearing it and I just LOVE the colour…Jamie's diaper bag is a tan vegan leather bag from The Honest Company because I know he won't wear this bag, lol!
For Baby Logan's bag, I've packed 2 onsies from L'ovedBaby as well as a few from Parade Organics. We also have a thicker knit sweater, pants and a snow suit onsie for him to leave in as it's likely going to be cold. I've also packed 1 baby blanket and 2 swaddles, nail clippers, natural diaper cream, a super soft hat from kyte baby and a bonnet that I am obsessed with.
And I think that is everything! Again, I've made an easy to follow check list below with all the items I'm bringing for myself, baby and dad-to be! I hope you found this post helpful…it made me feel a lot more organized now that I can actually see I do have everything we need in written form!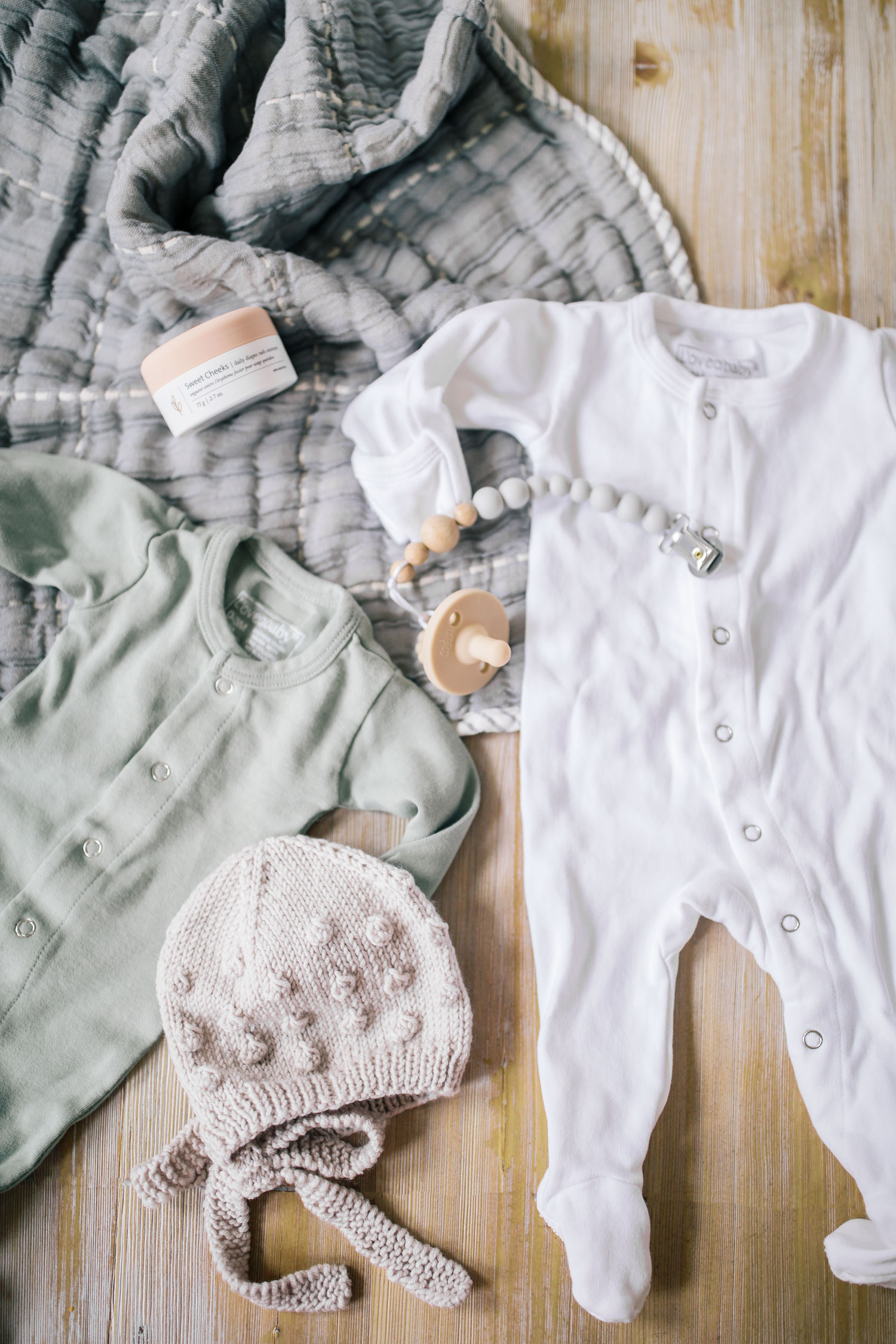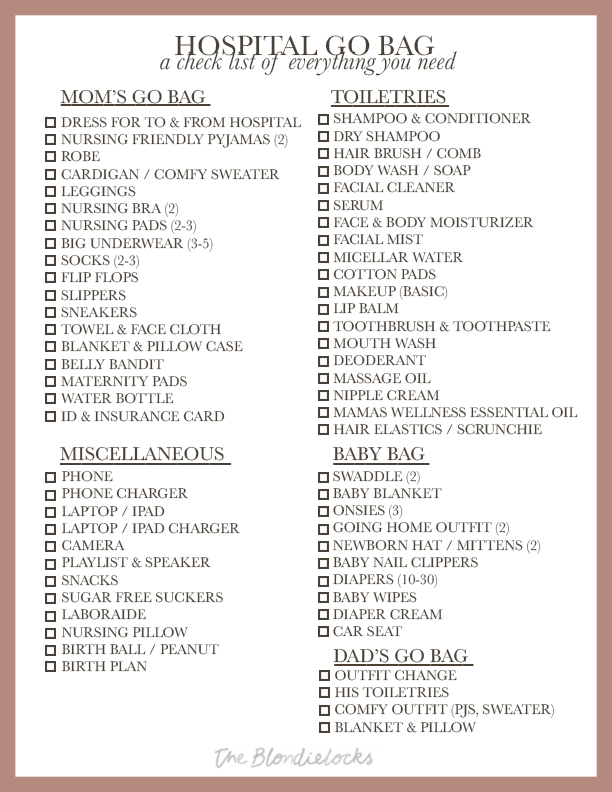 Shop my Go Bag:

Shop my Toiletry Bag:

Shop Baby Logan's Bag: