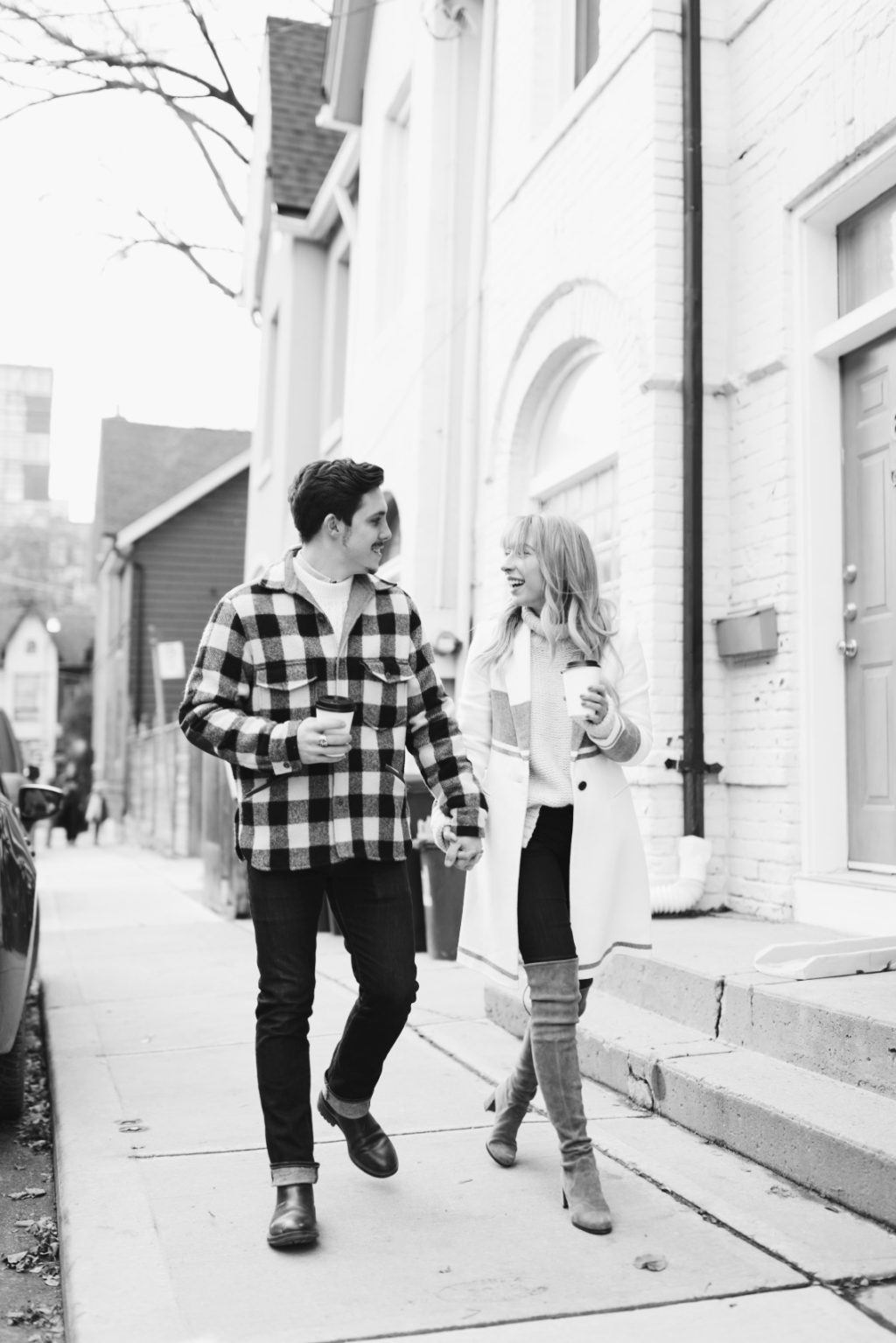 In the spirit of Valentine's Day and being a newly engaged couple, I thought that this week would be the perfect opportunity for you all to get to know Jamie and I a bit better! I had so much fun reading Jamies' answers as he did mine. We've been together for 9 (almost 10) years so it was no surprise that our answers to these questions were pretty similar. Below are 10 questions we asked each other, from what we're looking forward to about married life, to how Jamie executed the perfect proposal! If you're newly engaged couple or even in a relationship or married, I'd highly suggest thinking up some relative questions and picking your significant others brain..it's so much fun to hear their answers and really makes you feel connected.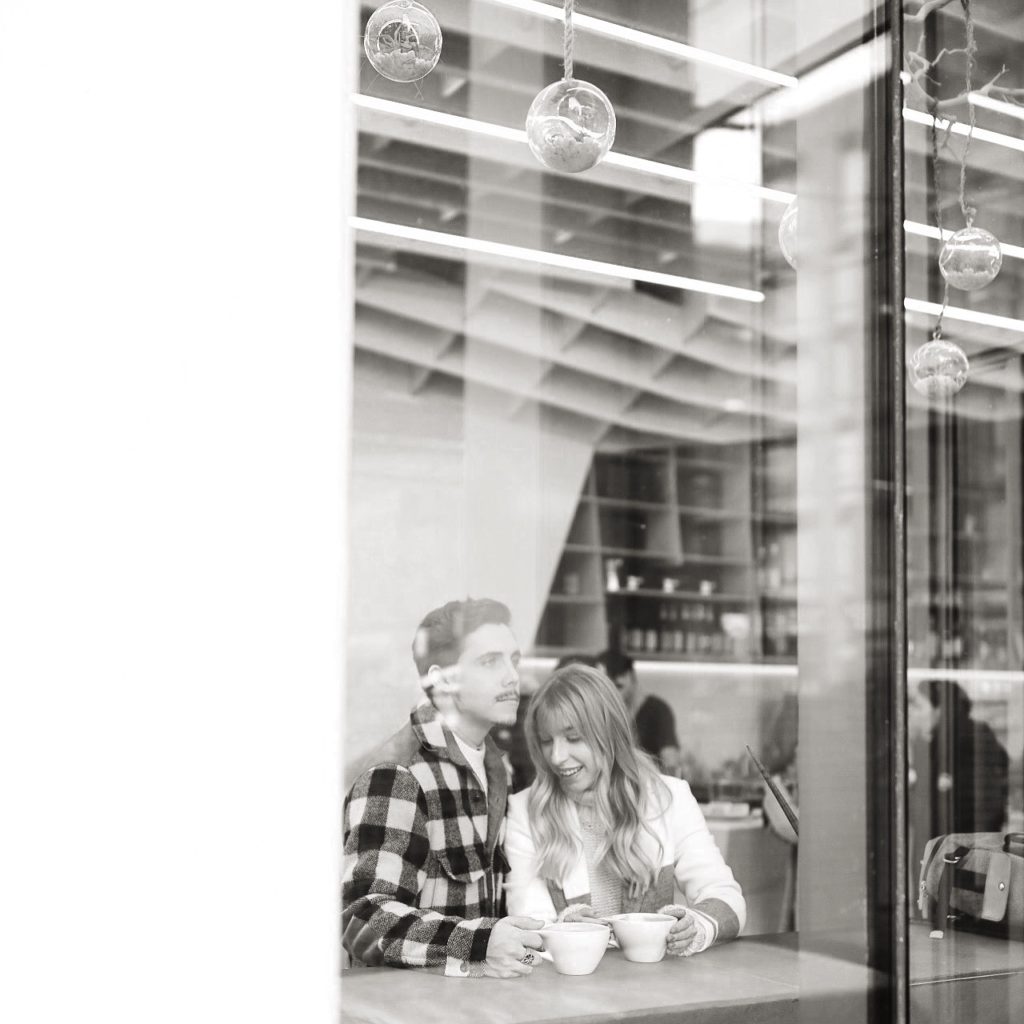 1. When was the moment you knew you were meant to marry each other?
K: I'm sure when you read Jamie's answer he is going to say something like "the moment I met her", but for me, becoming "prepared" for marriage took a very long time. While I've loved Jamie for what feels like forever, I've always been very guarded and protective of my heart. No matter how many years Jamie and I had been together or all the promises he'd make, I've unfortunately always had trust issues that stem from my childhood. However, Jamie has always been SO supportive of me and I have worked extremely hard to turn my way of thinking around. So, to answer the question, I would say that the prospect of getting married has really only become solidified in my mind within the last couple of years. When Jamie proposed I was so ready to say yes without any reservations so that is exactly how I know we are meant to marry each other.
J: I don't know if I ever had that "aha" moment, I have always had this inclination that I wanted to spend the rest of my life with her. Even in high school I was planning on how I was going to ask her to marry me.
2. What part of the wedding planning process are you most excited about and not looking forward to?
K: Because our wedding date isn't until 2018, I'm looking forward to being able to take my time with the wedding planning process. I'm hoping I'll be able to soak in every little detail from picking out flowers to cake tasting. Marriage (fingers crossed) only happens once, so I hope to remember every little moment of the wedding planning process fondly. More specifically, the one thing I'm REALLY excited about is working closely with our florist to create our dream vision. Flowers, flowers flowers!!! The thing I am least excited about is finding a wedding planner who can understand my vision for the day of.
J: I think the thing that I am most looking forward to is wedding cake tasting because it's cake and who wouldn't look forward to that. The process that I am least looking forward to is day-of planning. I will be wanting to enjoy the day but I think I'll be busy hoping that it is the day of her dreams.
3. Are there any wedding trends that you think are overdone and want to steer clear of?
K: I feel like I know myself and my style pretty well so I'm not really concerned with having too trendy of a wedding. However, a few things that I think are overdone and am going to steer clear of are chalkboard signs with quotes that don't mean anything to the couple, any type of hair accessory besides a classic veil and a candy/dessert bar.
J: We want our wedding to be timeless and elegant so I believe that we are trying to steer clear of trends. I think of it like, how do we want to describe our wedding when we look at our pictures in 30 or 50 years? I'm not going to worry if we are or aren't on trend, I just want to stay true to ourselves.
4. What are 3 qualities you admire about each other?
K: There are so many qualities I admire about Jamie but a few would be his selflessness (he's constantly doing kind things for other people without giving it a second thought or expecting anything in return), his willingness to learn new things (from photography to cooking he loves trying new things and learning along the way), and his sensitivity (he's not afraid to show his emotions and wear his heart on his sleeve). And for good measure…I love his sense of humor. I don't think a lot of people get to see his goofy side and I feel so lucky that I get to experience it!
J:
-Kaylee has always been supportive of me choosing to pursue what interests me, and is there for me when I am feeling down or need a hug.
-I love that she has always pursued her dreams even when she thought that they were going to be tough to overcome.
-Her creativity is always roaming, she can look at a blank slate and just create something so beautiful.
5. If you had an unlimited budget for your wedding what would splurge on?
K: It would obviously be really easy to just say "have the best of everything" and end the question. But, if I actually take the time to think about it, the thing that I would splurge on would be creating an unforgettable wedding experience for our guests. Instead of having an average one-day affair, I'd love to create a whole wedding weekend wherein we'd put or guests up somewhere amazing and plan fun pre-wedding activities like games/group sports and family style dinners where everyone could get to know each other and bond before the wedding ceremony.
J: I would definitely splurge on the honeymoon and just go on a round the world tour. Yes, the wedding would be memorable and amazing if we splurged, but it's only one day.
6. What are you looking forward to most about married life?
K: First of all, I'm super curious to see if being married actually feels any different from being girlfriend/boyfriend/engaged. People say it does, but I just want to know for myself! Secondly, I just love knowing that I am going to be spending forever with my best friend…I'm pretty sure Jamie is going to be the CUTEST old man one day, haha!
J: Spending the rest of my life with the woman of my dreams, and knowing that I'll always have my best friend nearby when times are tough.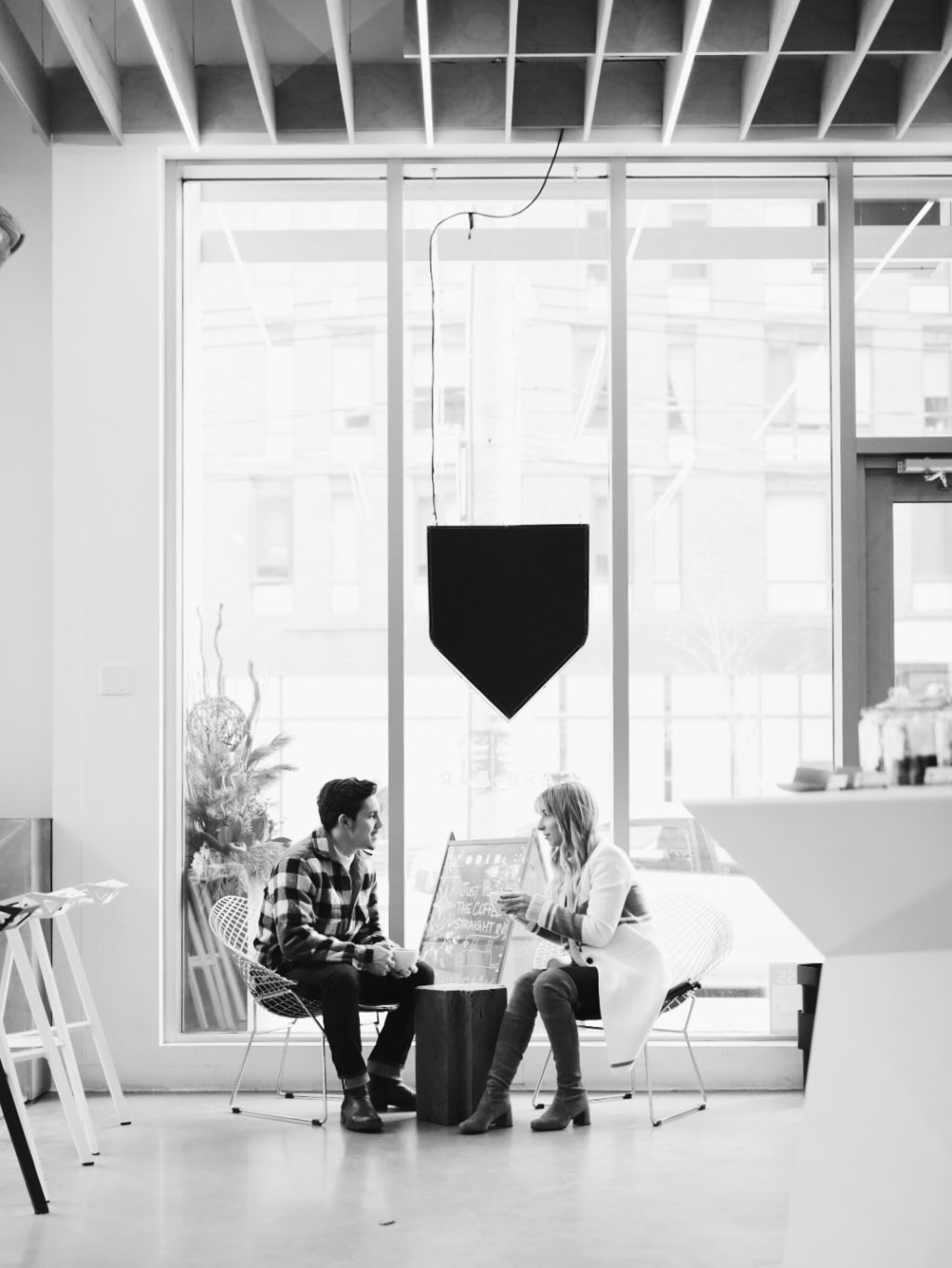 7. Do you have a dream honeymoon destination?
K: Because Jamie and I haven't had the opportunity to travel much I'm going to go all out here and say that traveling all around Europe for a couple of months would be pretty darn incredible!
J: I would love to go somewhere that I can explore, or do some kind of activities together while we're there. Anything except just lay on a beach the entire time.
8. Do you think you'll cry/get emotional on your wedding day?
K: You name it, I cry over it, so my answer to this question is 100% yes. I just hope that I don't get so emotional that I start tripping/choking over my vows.
J: Absolutely. I think I will definitely be emotional, especially once I see how beautiful and stunning she will look in her wedding dress. If I'm being fully honest, I believe I will shed a few tears, though I do hope I will be able to keep it together…at least when I am saying my vows.
9. What do you think about wedding traditions? i.e. something borrowed, something blue, bouquet toss, garter toss?
K: I don't think it would be a wedding without traditions. However, with that being said I do think that because there are SO many traditions it is hard to do absolutely everything. I also find that if you're doing every single tradition it can be boring and redundant for your guests. For our wedding, I think we will pick a few traditions that we feel fit us a couple and forego the rest.
J: I think that it is good to have some wedding traditions, but I feel they should be ones that fit you and not just ones that you're doing because you think you're required to. I also believe that it is crucial to make your own traditions that you can pass along one day.
10. Jamie: what was the process of ring designing, proposal planning and proposing like?
Exciting, happy, stressful. There were so many emotions that I was experiencing throughout the whole process. It was very stressful trying to keep such a large secret but I was so happy knowing that I was going to be asking the woman who I wanted to marry for the last 9 years to spend the rest of our lives together. The most exciting part was learning about the four C's and then what that was going to mean for the final look of the ring. With picking the diamond out myself, I really needed to feel comfortable that I did my research and that the diamond would work in a design that hadn't yet been created.
11. Kaylee: What was your reaction to being proposed to? Were you expecting it?
If you read our proposal story, then you probably already know that I was not expecting anything in the slightest! At first, my reaction was complete and utter shock as my eyes darted back and forth from Jamie to my mom and sisters for what felt like an hour. After my mom prompted me to say yes I proceeded to jump on Jamie and then he put the ring on my finger. After the proposal was over we went into the Flower Shop which is the store he proposed outside of and I just started crying uncontrollably. It was a pretty great moment.
Photograpghy by Marissa Joan Photo