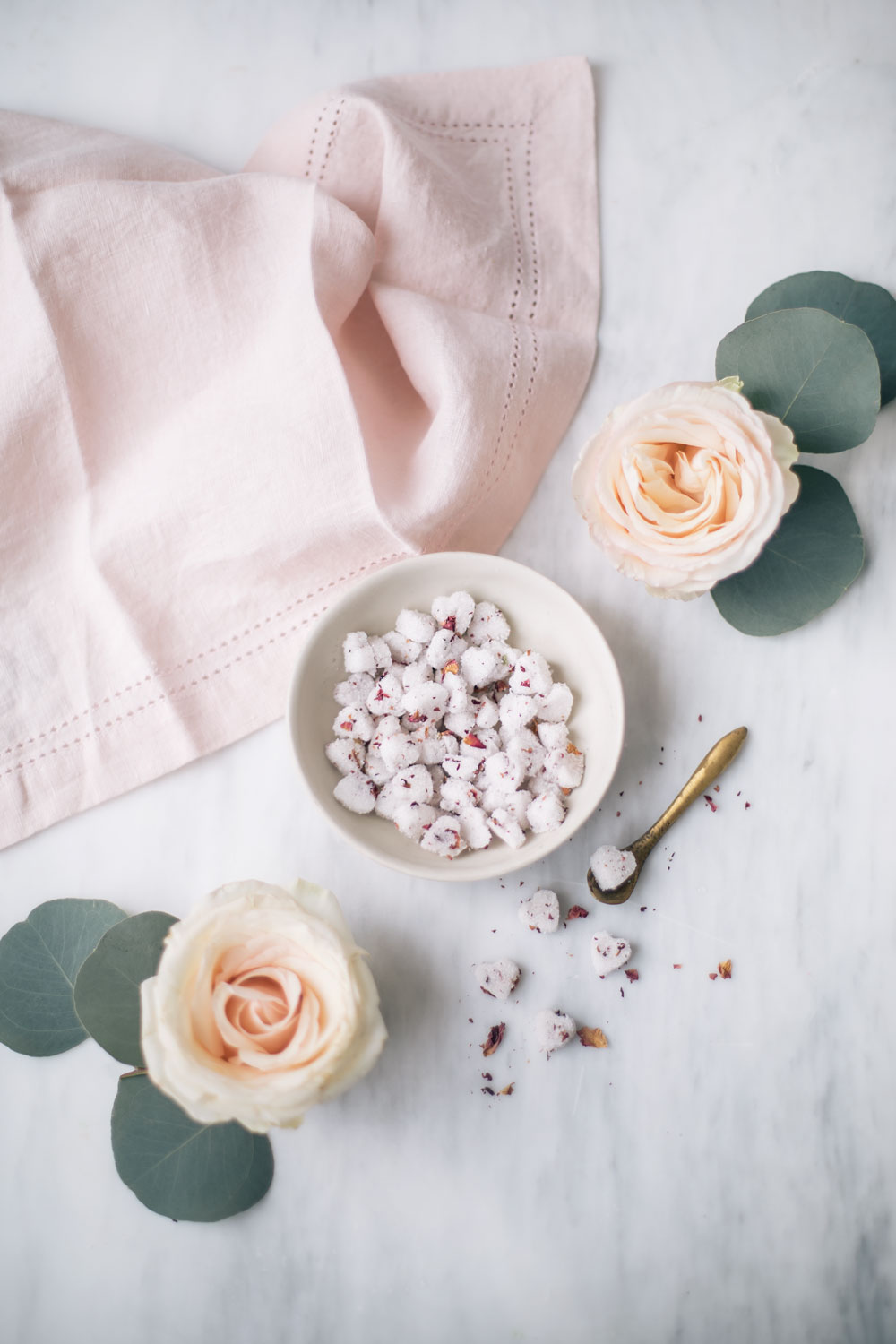 Heart shaped sugar cubes (now that's an oxymoron) have been popping up everywhere as a simple, adorable Valentine's Day DIY that anyone can do. I've wanted to make them since last year but hadn't gotten around to it and of course now there are so many tutorials showing how to make these cute little sugar hearts. I still wanted to try my hand at making them but tried to think of how I could do it a bit differently…enter rose heart sugar cubes. I simply replaced water with rose-water and added dried crushed rose petals to the sugar and voilà, the prettiest sugar hearts I ever did see. I've also thrown in a pretty pink rose infused cocktail recipe for good measure because on Valentine's Day and absolutely everyone should have a pink drink in their hand!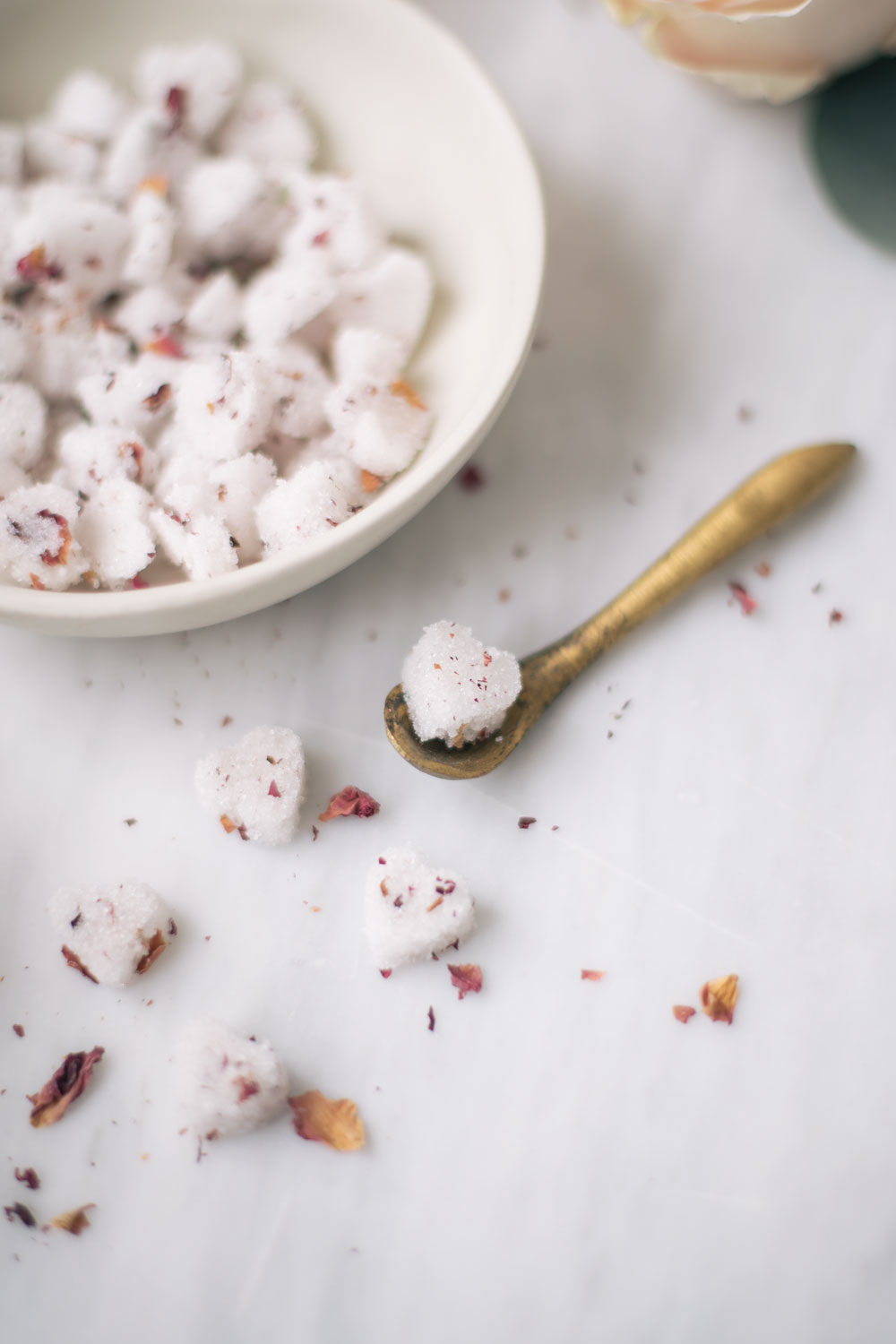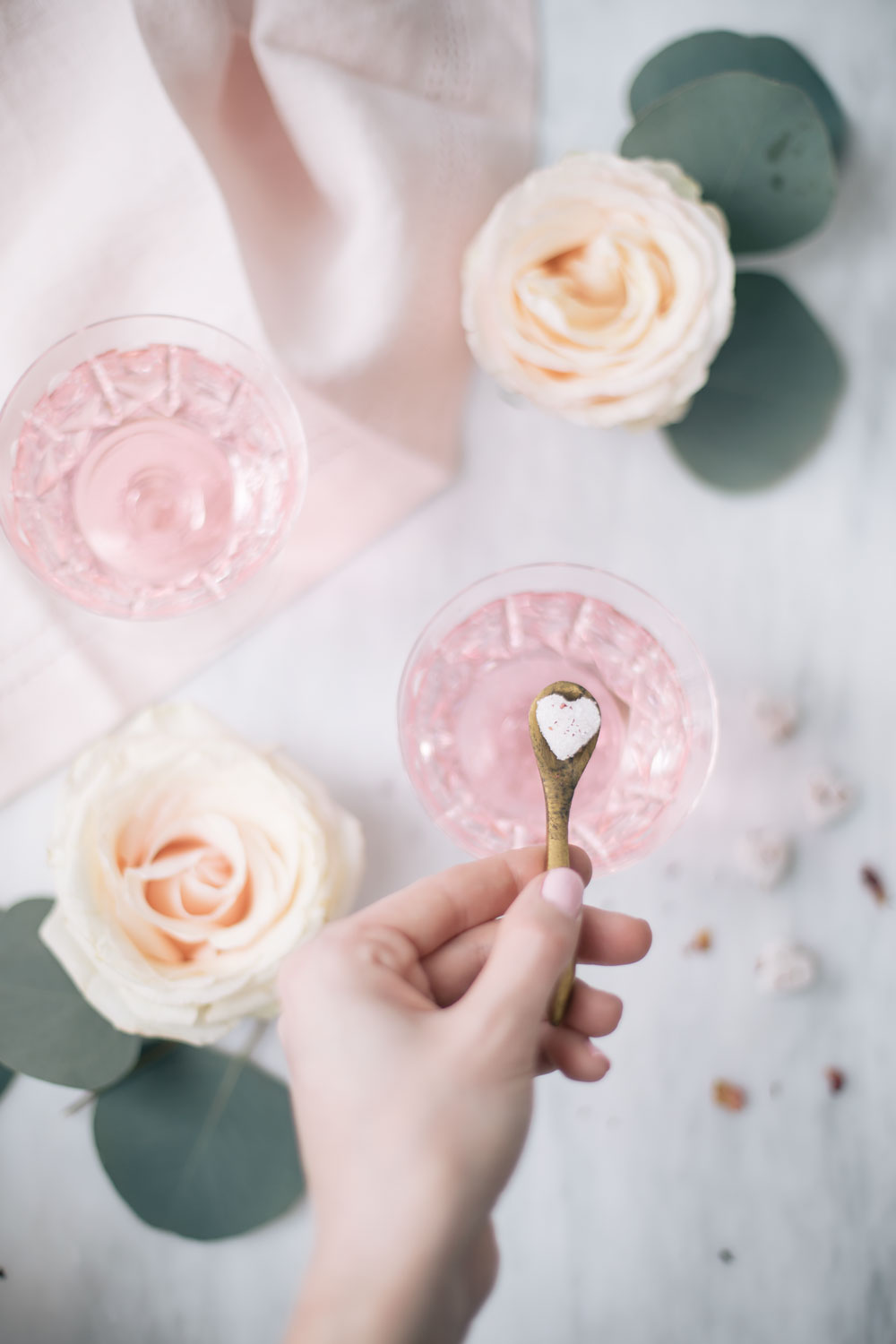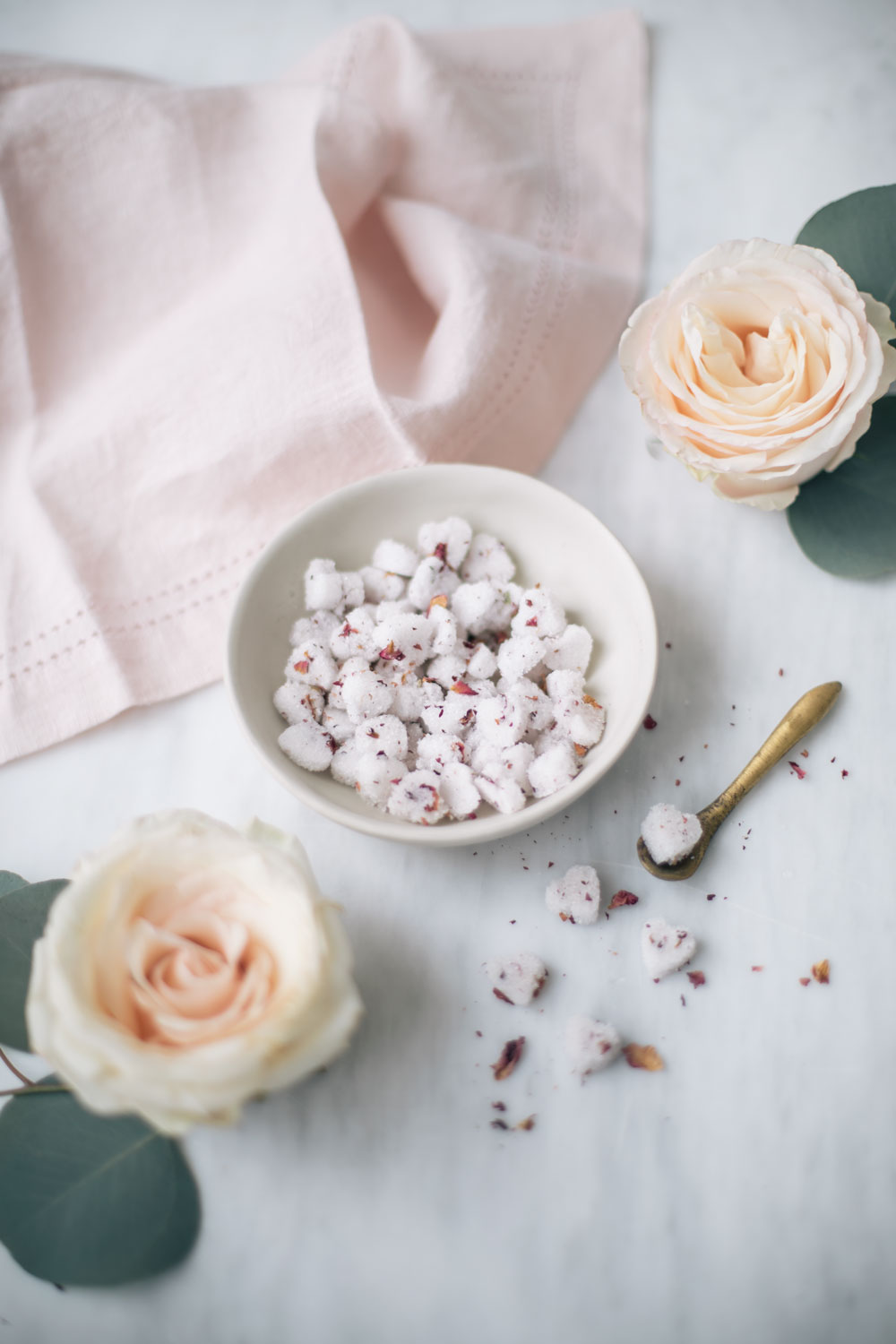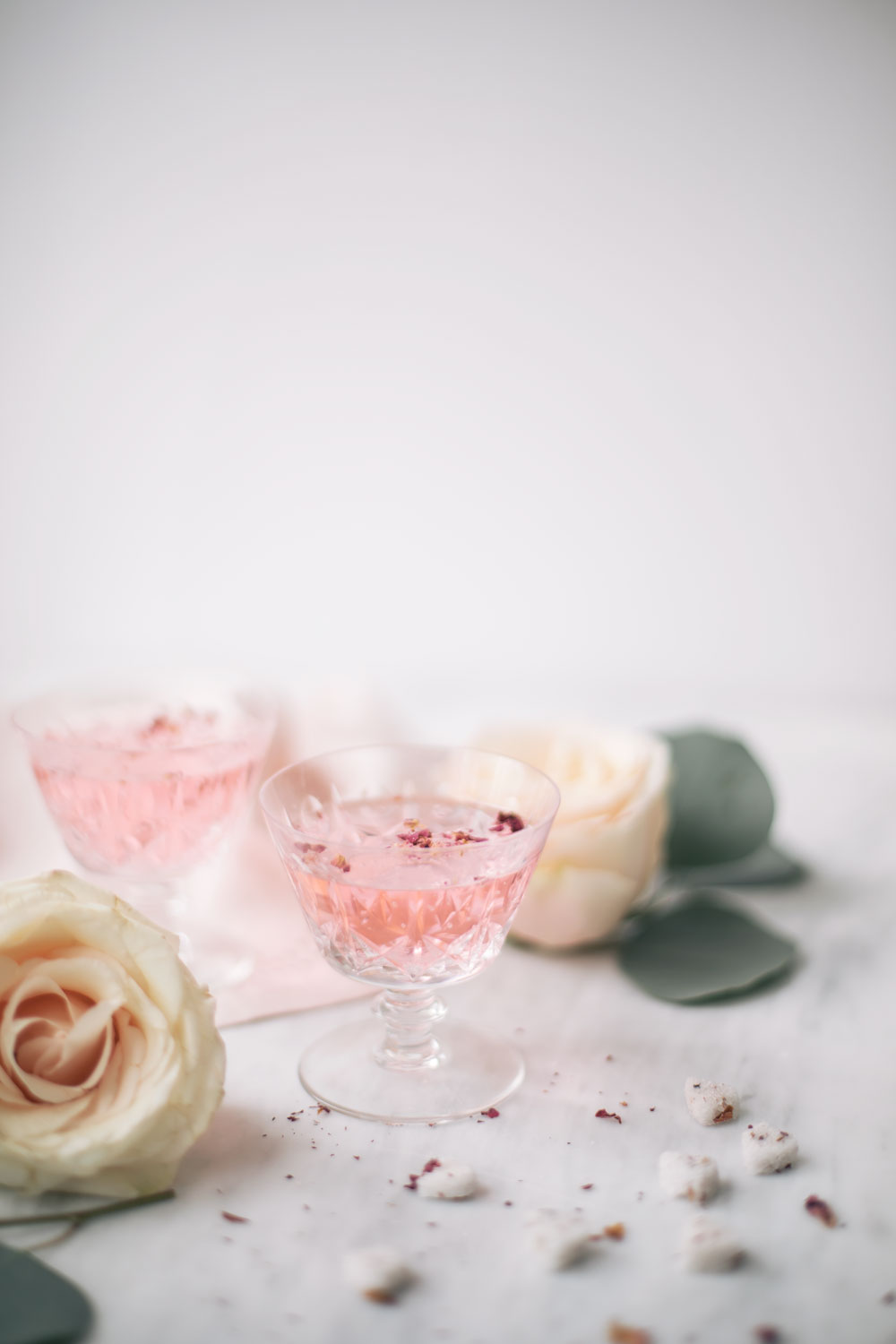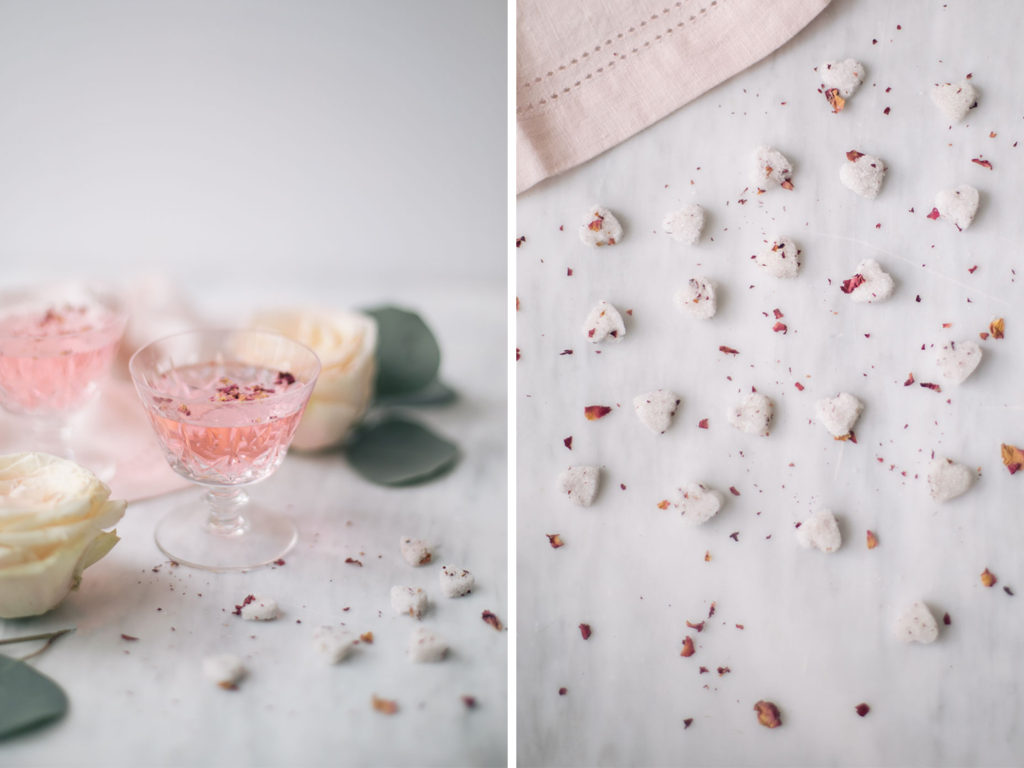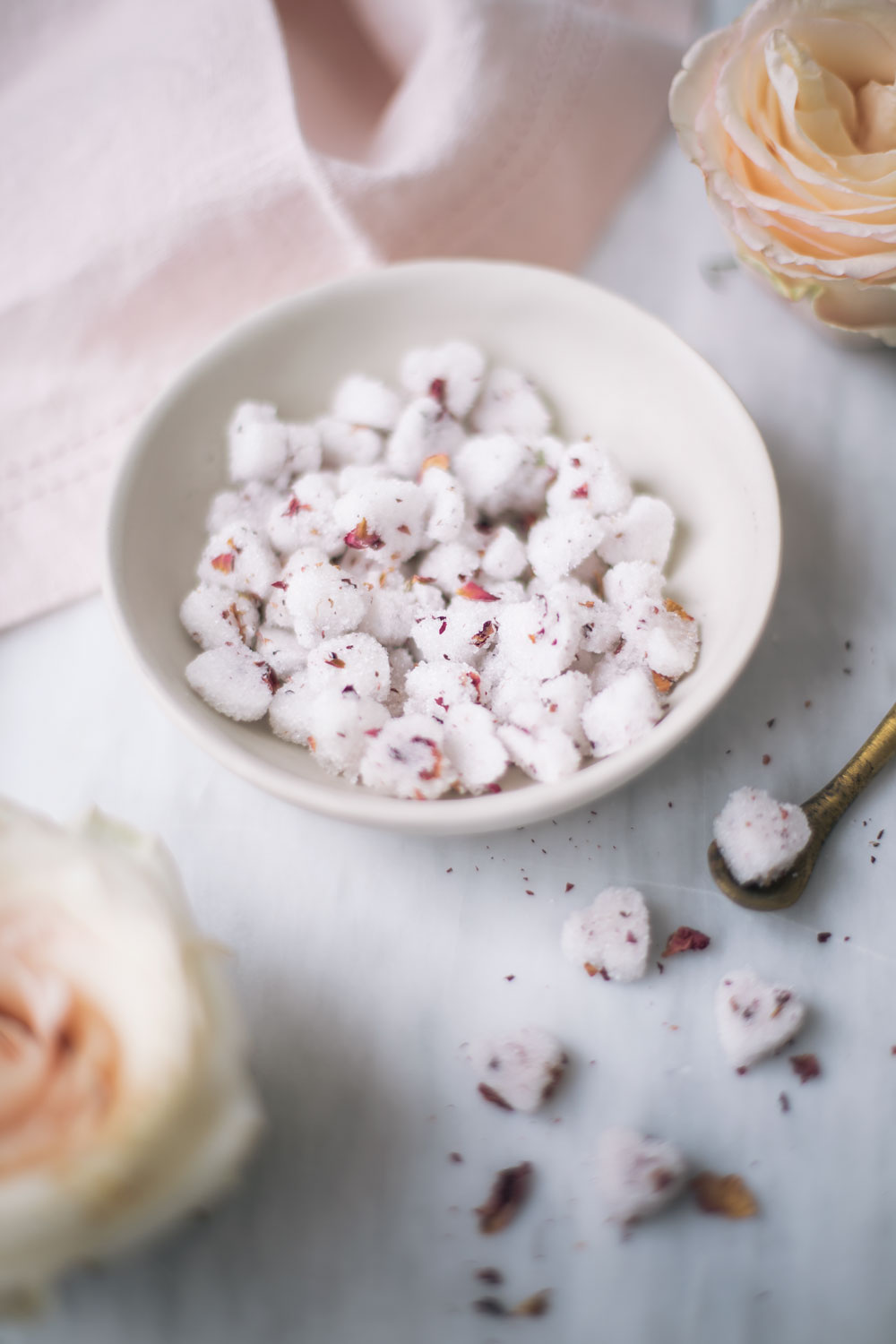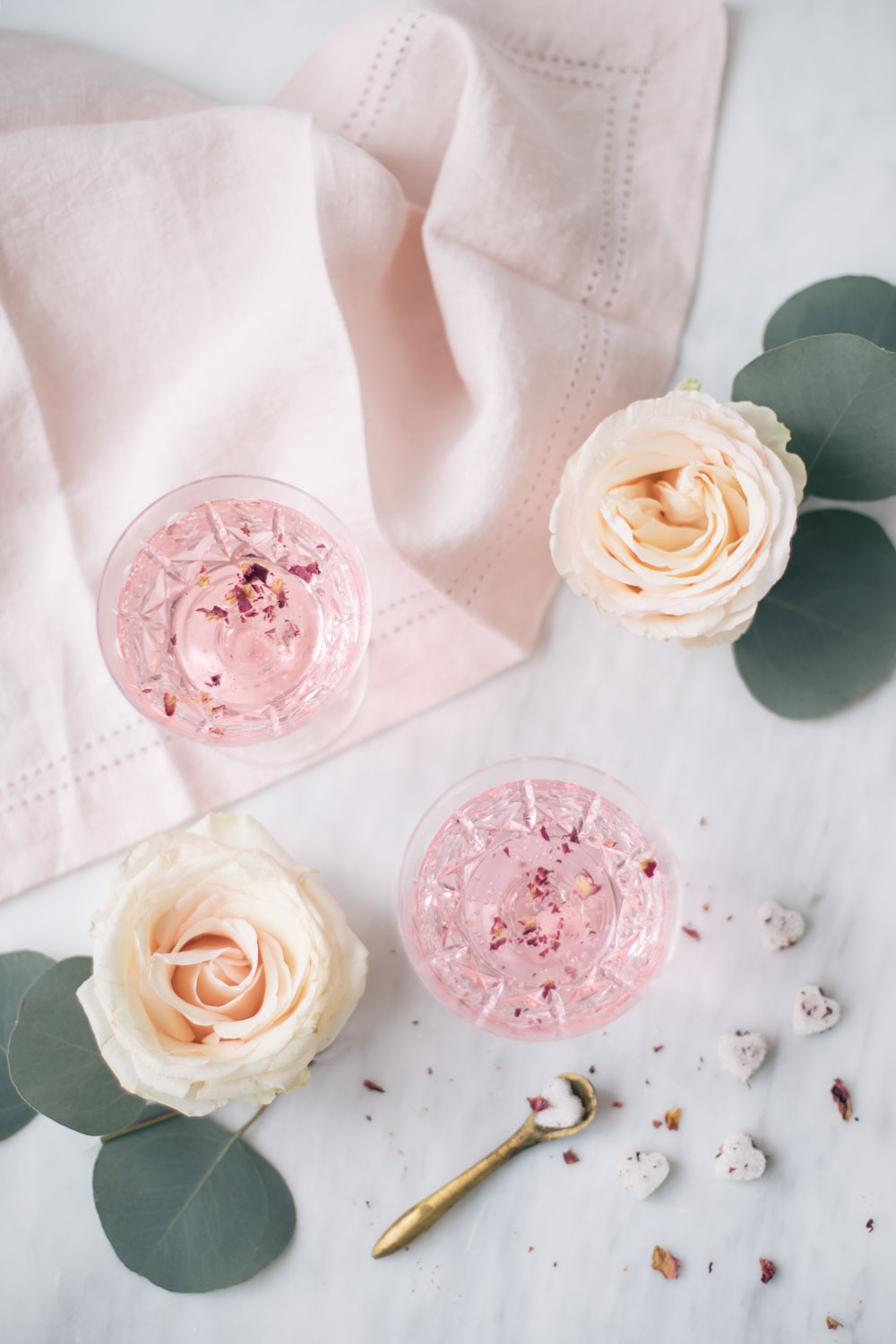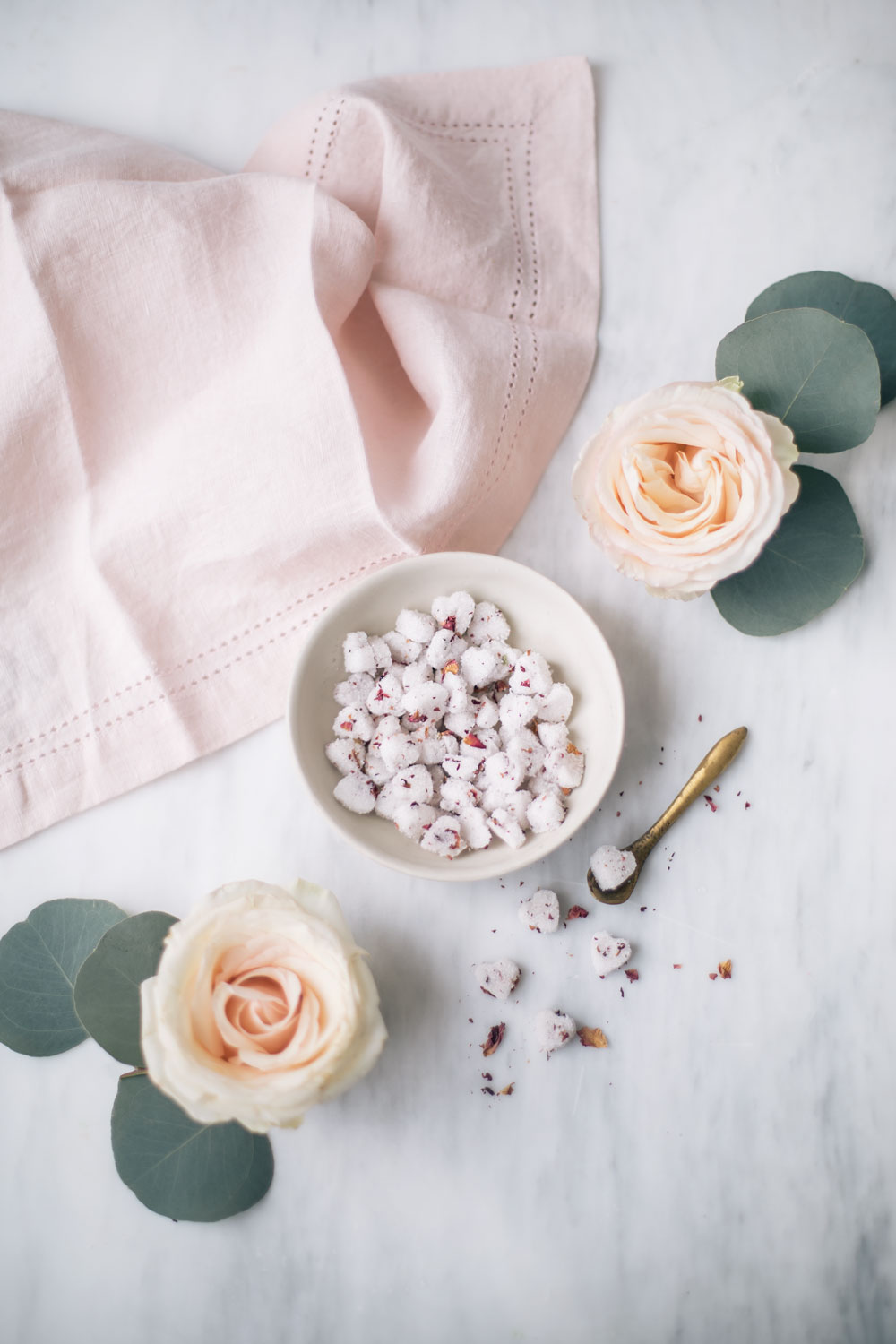 Rose Heart Sugar Cubes + Rose Cocktail
2017-02-06 19:57:28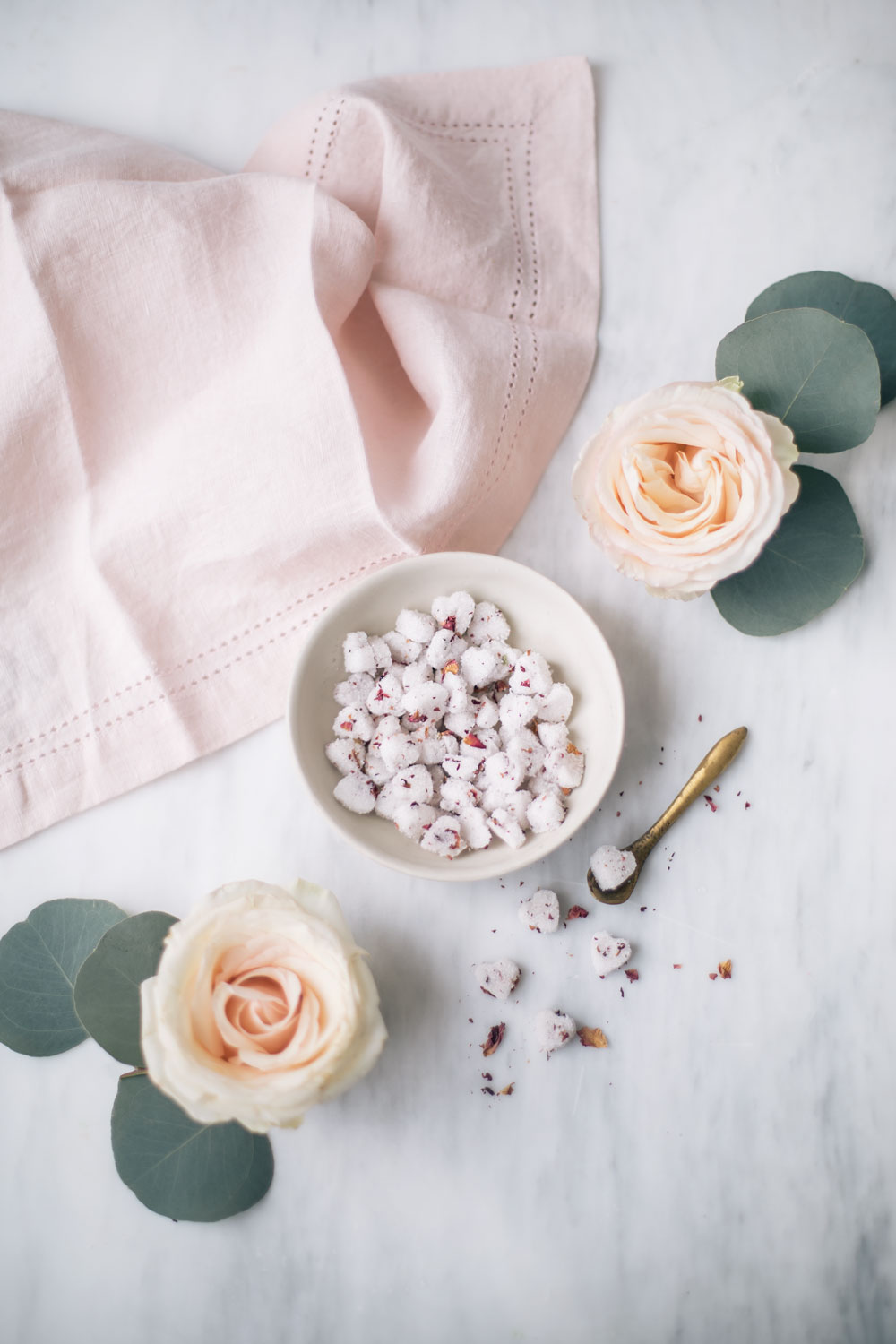 Rose Heart Sugar Cubes
1 cup granulated sugar
1/2 tbsp-1 tbsp rose water
ground and dried edible rose petals
small heart shaped cutter
Rose Cocktail
1-2 heart sugar cubes
1/2-1 tsp rose water
1oz of your favourite spirit (gin or vodka would be best)
1/4 drop of red food colouring (you need the TINEST amount to make the drink pink and not red)
soda water or tonic water
Rose Heart Sugar Cubes
In a bowl add sugar and dried, crushed rose petals, stir
Add rose water one teaspoon at a time until the mixture becomes grainy like a wet sand (it should stick together when you squeeze it in the palm of your hands)
Pour the mixture onto a baking sheet lined with parchment paper and firmly press the mixture down until it looks like rolled out cookie dough (it should be about 1/4 of an inch thick
Using your cutter carefully cut out hearts and transfer them onto another parchment lined baking sheet or plate.
Allow the sugar cubes to cure for at least 12 hours.
Rose Cocktail
Add food colouring, gin (or your spirit of choice), sugar cubes and soda water (or tonic) into a glass
Gently serve until the sugar cube is dissolved or allow whomever you are serving the cocktail to do that (it's fun!)
Sprinkle a few dried rose petals on top
Enjoy!
The Blondielocks | Life + Style http://www.theblondielocks.com/