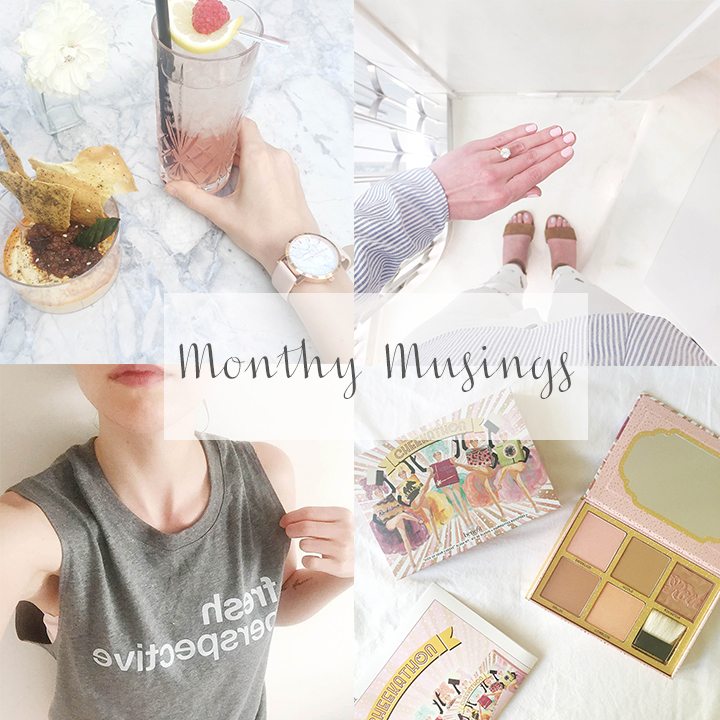 Happy June 1st everyone…otherwise known as the official start of summer, yay! Before I delve into June with full force I wanted to share a few of my highlights from the month of May. This month has totally blown by, which I think has something to do with our trip to Halifax and all of the events I decided to head to following, but I wouldn't have had it any other way. The weather has also been beyond amazing for the last couple of weeks and I can only hope that it will be even more beautiful from here on out. Here's a little peek inside what I was up to for the month of May.


The Chase Group Goes 25% Plant Based: This is some seriously exciting news for all of you vegetarians and vegans out there! As of today The Chase Group is now offering a 25% plant based menu in all of their restaurants (The Chase, The Chase Fish & Oyster, Colette Grand Café, Kasa Moto, Little Fin). I was lucky enough to be invited to Colette last week to hear a bit more about this initiative and taste some items off the vegetarian menu at Colette, and oh my goodness was it yummy! As someone who has been trying so hard to cut out animal products I was so happy to hear this news. I love that The Chase Group is so committed to sustainability and I would love to see more restaurants in Toronto follow suit with this type of initiative.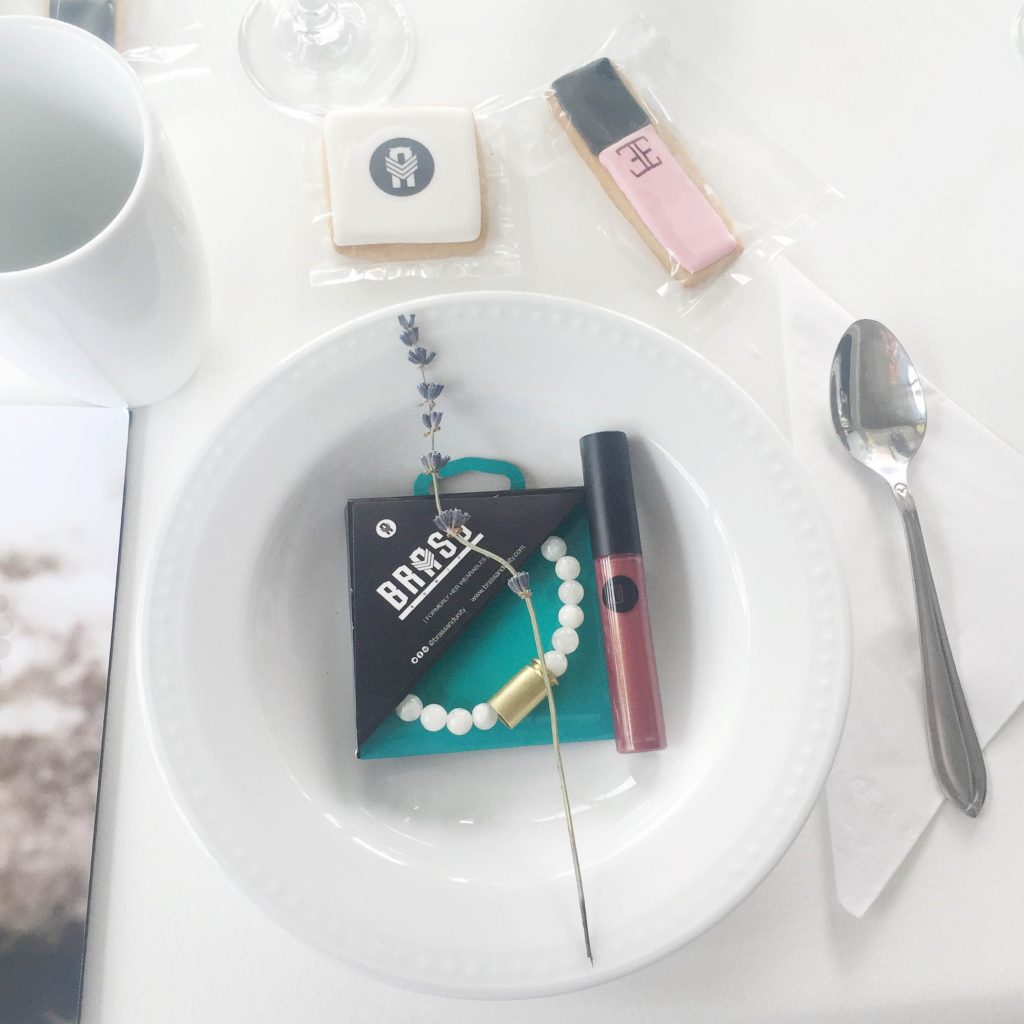 Brunch With Evelyn Iona X Brass & Unity: I was recently invited to attend a brunch at the home of Brandi Leifso, the creator and founder of Evelyn Iona Cosmetics, an all natural beauty brand that strives to empower women. Also in attendance was the team behind Brass & Unity, a jewelry company that shares similar values to Evelyn Iona and gives backs to veterans with their jewelry that incorporates brass shell casings from the military. I really enjoyed sitting down to brunch with so many beautiful and talented women listening to each one of their stories and sharing a little bit of my own.


Cheekathon: I am a huge Benefit Cosmetics lover so when this Cheekathon blush palette showed up at my door I was pretty ecstatic. Benefit makes some of the best shades of blush and bronzer around so having 5 full sized versions of their most popular shades in one palette is kind of amazing. Lately I have been using either Dandelion or Coralista mixed with my fave Hoola bronzer for that perfect summer glow.


Crazy About Tiffany's: Tiffany & Co. is such an iconic brand that it's hard not to know at least something about the 180 year old company. For me, I was introduced to Tiffany & Co. via the movie that I still love today. Of course after my first blue box experience in high school I was a bit obsessed. Jamie came back from a trip to California and had purchased me my own Elsa Peretti initial necklace. It was so special to me and from then on out I was "Crazy About Tiffany's". Recently I watched the documentary (if you haven't, it's a must) and my love for Tiffany's came flooding back. Last week I has the absolute pleasure of attending the 130th anniversary party for the Tiffany solitaire and was sooooooo thrilled when I was given the go ahead to try on anything my little heart desired. I settled on this impressive 2.5 carat rose gold solitaire that set me back 80k…just kidding, but my goodness is she a beauty or what!?


Fresh Perspective: When I was home in Halifax I was unknowingly sent this shirt along with an invite to an event being hosted by Joe Fresh with Wear Your Label. Unfortunately I wasn't able to attend the event but I wanted to share a bit about the Wear Your Label brand and why I have been wearing this shirt constantly. Wear Your Label is a clothing brand that specializes in graphic shirts (much like the one I'm wearing) that have bold statements printed on them to help bring mental health awareness to the forefront and break the stigma of mental illness. I am such an advocate for mental health and believe that everyone deals with mental illness at one point or another so I really wanted to share this shirt with you today. By the way, 10% of proceeds from every sale of these shirts goes to mental health initiatives.

Festival Ready: If you follow me on Snapchat (KayleeGiffin) you would have seen that on Monday I was having a pretty great time at Medulla & Co. getting my hair styled with pink extensions and trying on some beautiful clothes from Mendocino. I am going to be doing a blog post on the whole experience because we took some pretty beautiful photos but for now I wanted to share this little behind the scenes shot. I feel like this is one of those quintessential behind the scenes photos of a model getting primped (hair getting touched up, photos being taken, me on my phone) but in reality this sort of thing NEVER happens to me. The work that went into this day was crazy and Saina, who styled my hair is amazing. I can't wait to show you all of the looks she created for this festival inspired shoot.