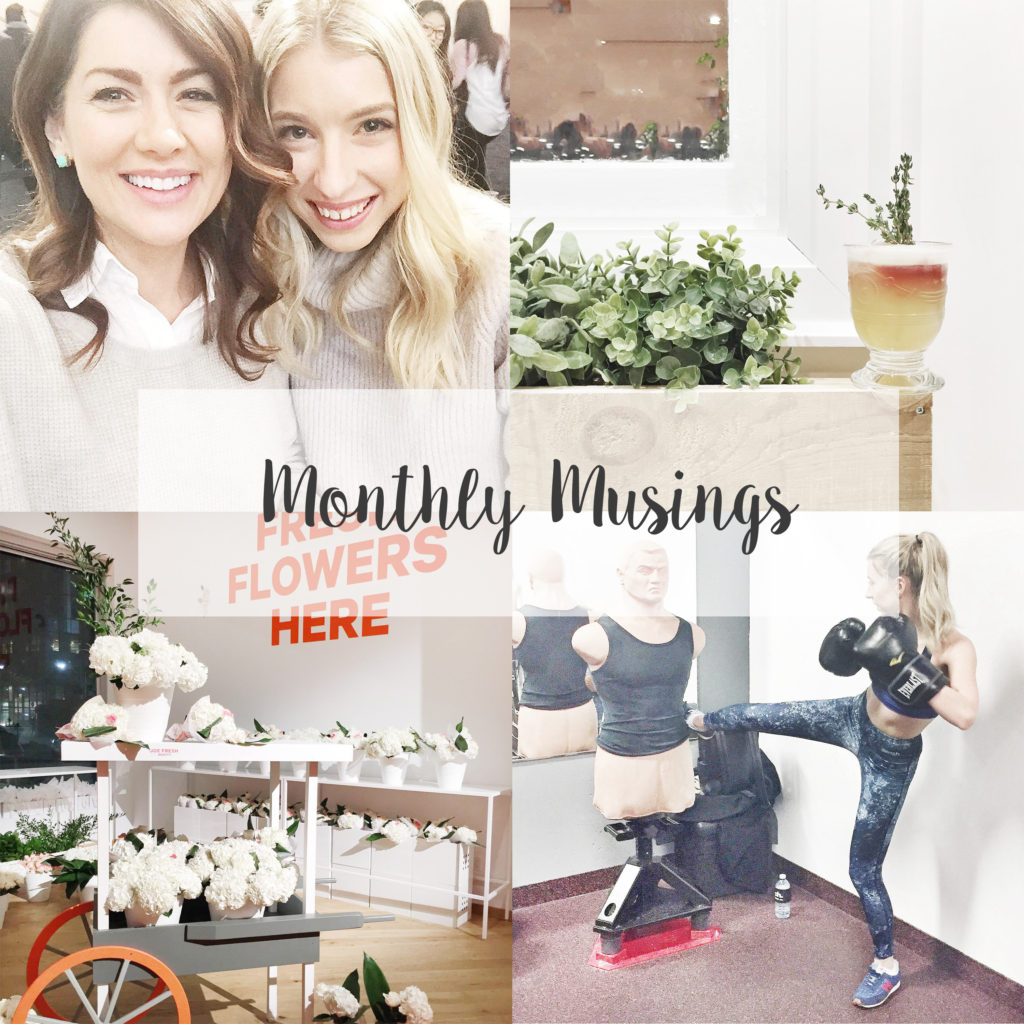 First off, I feel as though I have to apologize for my Monthly Musings posts just dropping off out of nowhere back in October. I don't have any excuse except to say that I was feeling a bit overwhelmed from then until December and I just couldn't keep up with the life/blog balance. But It's a new year and I'm feeling pretty damn great about 2016, so with that said I'm picking up where I left of and sharing with you the top 5 moments I captured this January.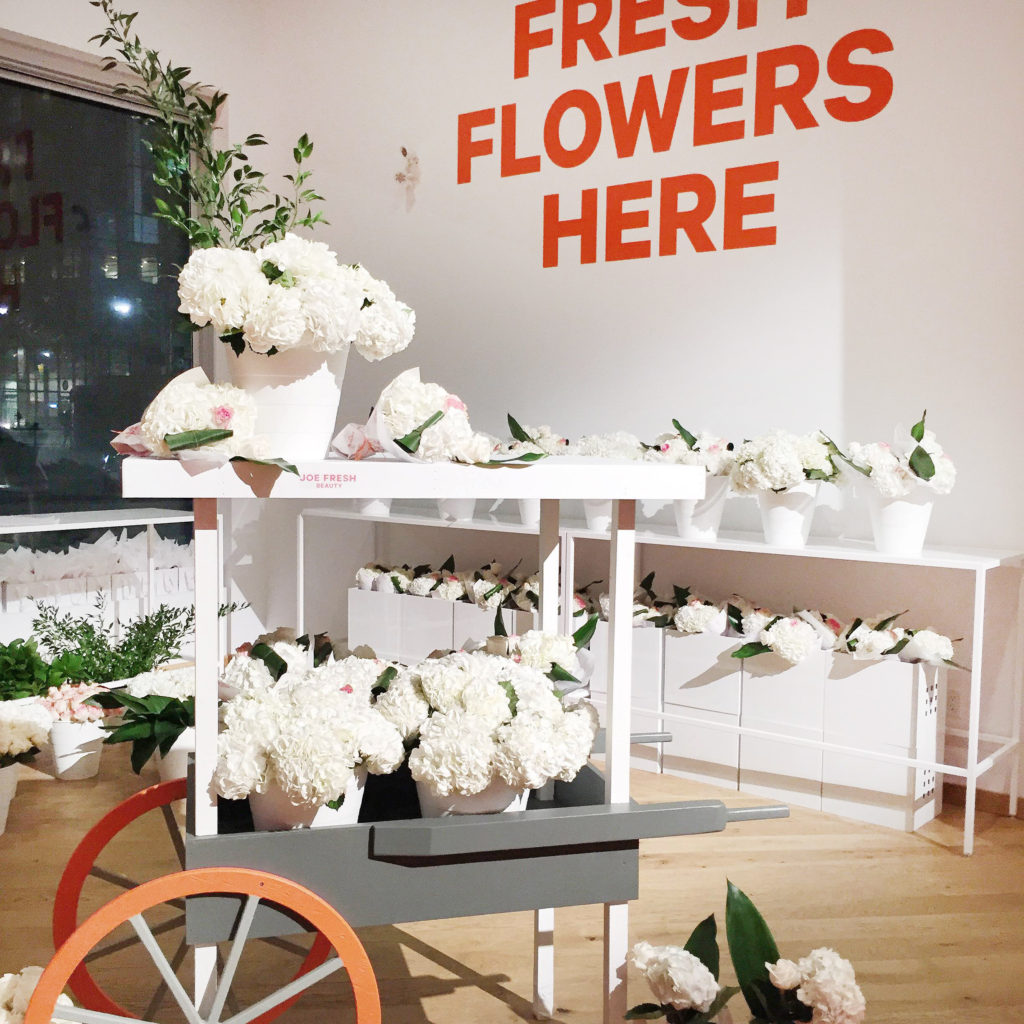 Joe Fresh Beauty launches at Shopper's Drug Mart: I was beyond excited to attend the launch party for Joe Fresh Beauty x Shopper's Drug Mart because as I'm sure you know by now I'm a huge Joe Fresh fan. Shopper's is also a store I frequent all of the time…especially now that one has just opened down the street from me, so it is a win-win! This party was not only full of great beauty advice but the entire venue was covered in the most beautiful blooms. There were cascading flower walls, flowers in our cocktails and an entire DIY section to create custom bouquets. Every detail was enough to make me want to jump head first into spring.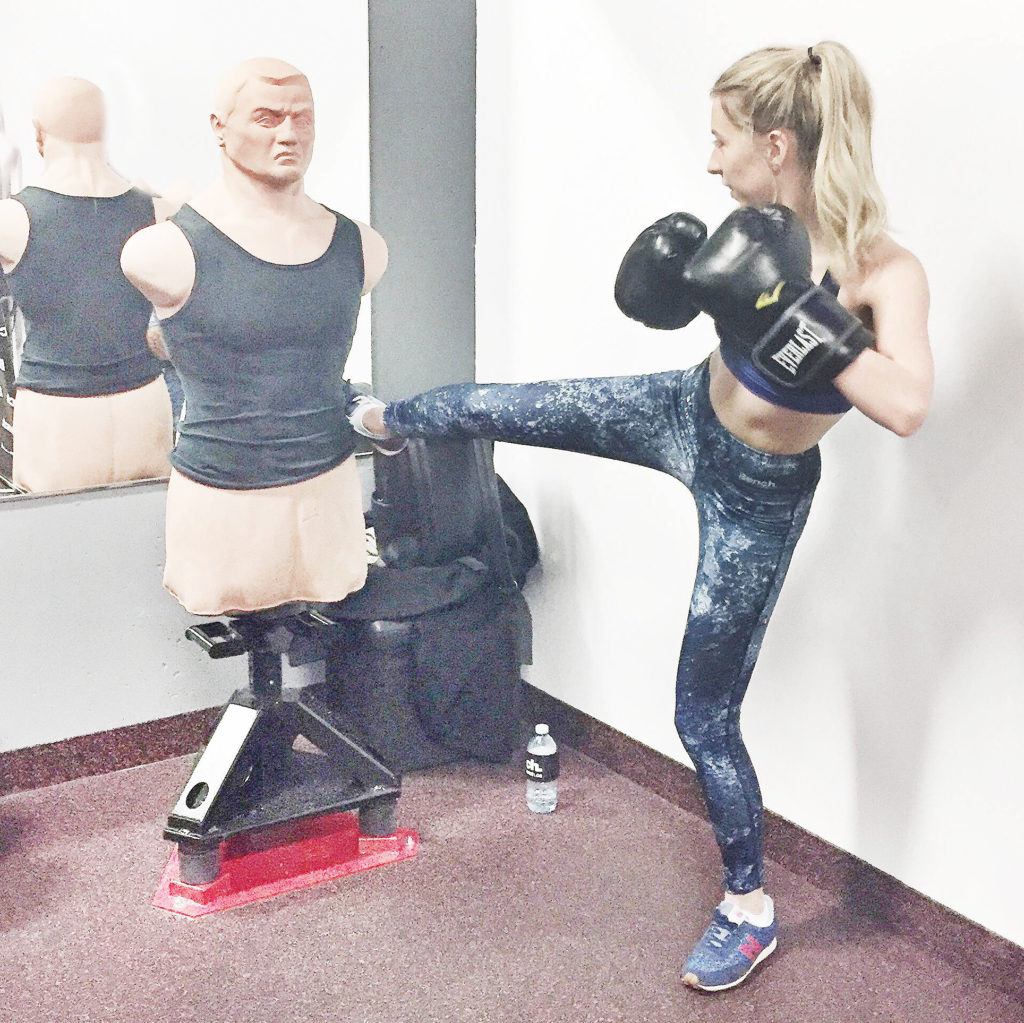 Kicking Butt and Taking Names: Working out and making healthy choices has been in the back of my mind for SO long but no matter how much I thought about it I never committed to living a healthier lifestyle. Before Christmas I was extremely drained and I was not liking how my mind and my body was feeling so I decided to make a few big changes. One was the amount of animal products I consume and the other was finally getting myself a gym membership. Last week I was invited to take a kick boxing class with Bench and it was such a great way to start my fitness journey whilst taking out aggression on a dummy. I've been looking forward to going to my classes (barre + yoga) 3-4 times a week and of course my stylish new leggings from Bench are playing a big part keeping me motivated.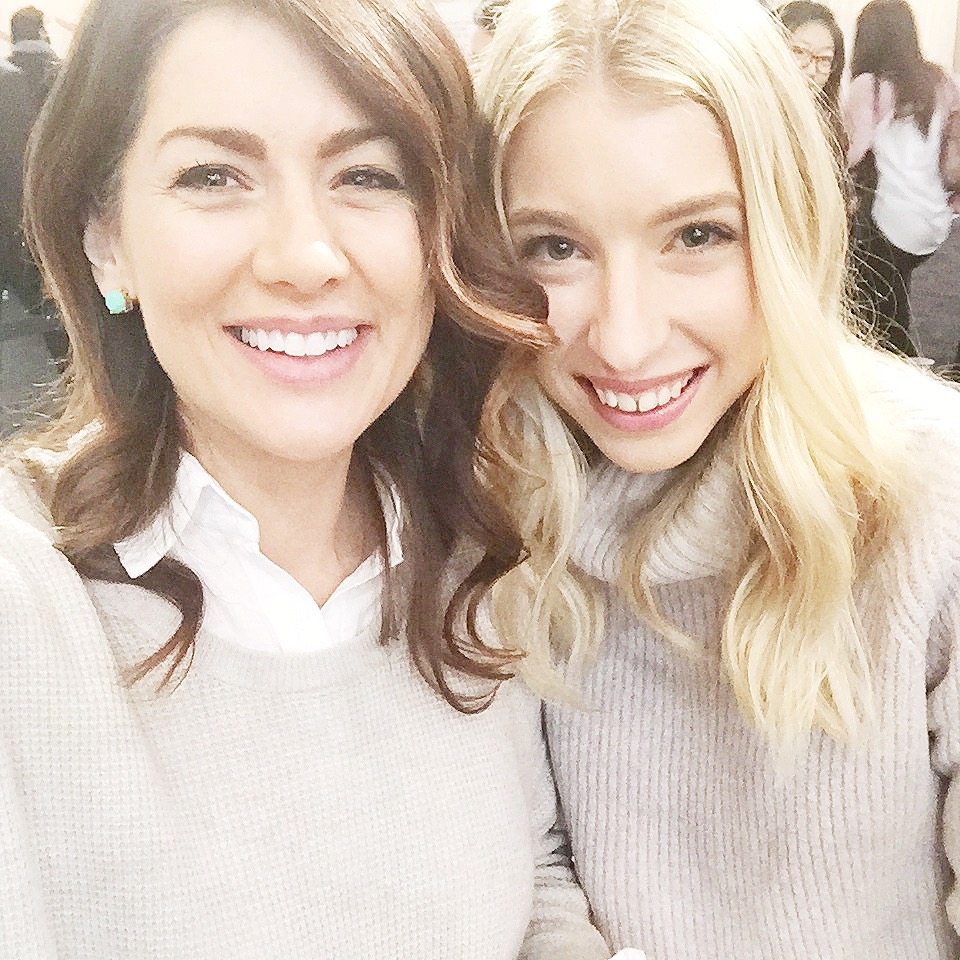 Meeting Jillian Harris: When the e-mail that looked something like "you're invited to a meet and greet with Jillian Harris" popped up in my inbox a couple of weeks ago I nearly hit the floor! I have been such a huge fan and supporter of Jillian's blog and career for years and to be able to meet someone who is such an inspiration to me was truly the highlight of my month. Though I only got to chat with her for a few seconds, listening to her speak at the Excel Naturally Sweetened Lounge was such a treat. She chatted design trends and her life, touching on how important it is to simplify and not overcomplicate. These words rang true to me, especially now that I'm trying desperately to be more mindful in my daily life.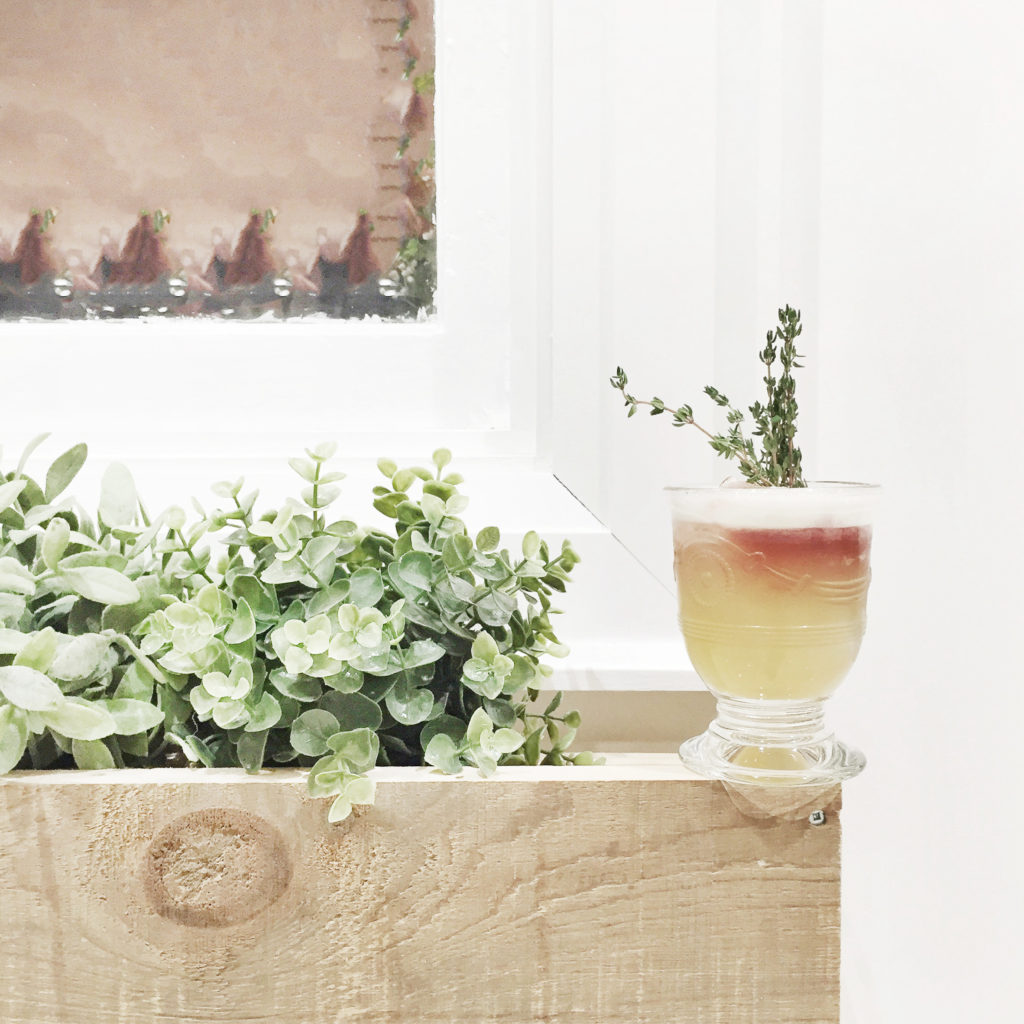 Maman Tasting Menu: I've praised Maman time and time again on my blog for their delicious food, amazing hospitality and welcoming atmosphere, and this month was no exception. Maman is raising the bar yet again and just launched a tapas menu. Recently I had the absolute pleasure of heading to a private tasting of their delicious offerings and oh my goodness did I ever indulged. The evening was filled with amazing conversation, cocktails that went down too easily and delicious French fare all served on crostini. I couldn't get enough of each expertly thought out bite and will be back again asap.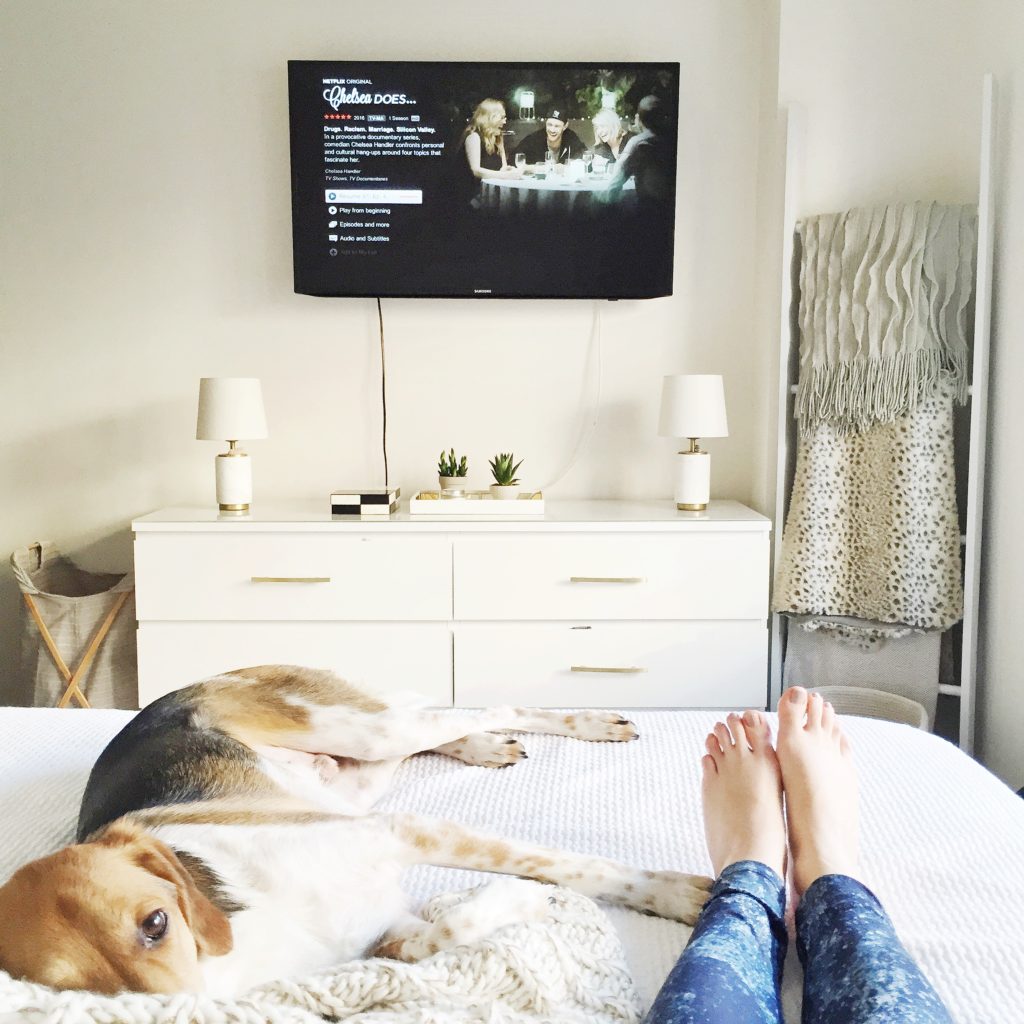 Netflix Binge: I'll admit, I'm a bit of a TV/movie junkie so I LOVE IT when new shows are released on Netflix. There's something about binge watching an entire season in a day that just feels so wrong but yet oh so right. The two shows that caught my eye this month were Making a Murderer and Chelsea Does. Making a Murderer blew my mind, and I'm sure if you've watched it then it did the same to you, if you haven't I highly suggest you start…now! There were so many scenes during the docu-series where I was in complete disbelief and it still shocks me at how the trial rolled out. Secondly, I've never been a Chelsea Handler fan but her extreme openness and willingness to discuss hot topics such as marriage, racism and drugs were so spot on and my eyes were glued to the screen watching her explore.