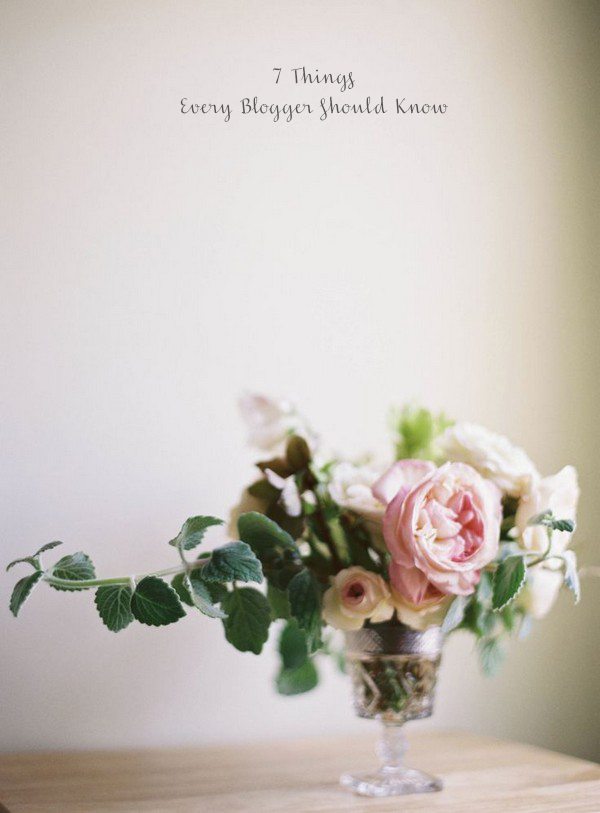 Starting a blog can be intimidating, trust me I've been there. In an industry where rules aren't laid out on a piece of paper and guidelines don't really exist, how are you supposed to know if you're doing it right? When I started my blog 3 years ago I had absolutely no clue what I was doing (did you see my first logo!?) so I would look to the pros for tips and advice. Reading posts that offered a little insight into the business of blogging was and still is such a key factor for my own growth and development. Learning from other bloggers has helped me so much in navigating my way around this sometimes very confusing world and has reassured me that there really is no one way to go about starting a blog. I don't consider myself to be a pro when it comes to giving advice but I have definitely learned a thing or two in the last 3 years about how to start a blog and succeed at it. Today I thought it would be fun to share 7 important things that I have learned from blogging with hopes that it will help guide you on your own blogging path. I hope you enjoy what I've come up with and if you have any blogging related questions please don't hesitate to comment below or shoot me an e-mail me, I'd love to answer what I can!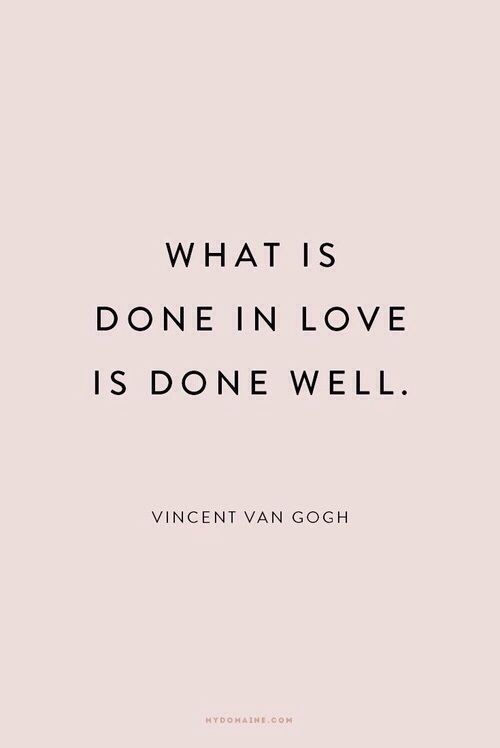 1. Success Doesn't Happen Over Night: Before I started The Blondielocks I did a lot of research on how to be a successful blogger, as most people do. The one thing that rang true in all of the articles that I read was that being successful doesn't happen over night. Even though, at the beginning of my blogging journey, I had read that building a successful blog isn't an easy task, I think that I was a bit ignorant towards such a notion and never internalized it—I was actually convinced that I was the exception to this rule. The truth is I was so so wrong. As with everything in life being successful takes time. Just because I was proud of myself for starting a blog and wanted to shout it from the rooftops doesn't mean that people automatically were going to A) find me here on the internet and B) if they did find me want to continue to stick around. Although I do believe that finding the courage to start a blog is a success in and of itself, actually being a "success story" in the industry takes time and a whole lot of work that does not slow down…like ever! There's a quote I love that goes something like, "Everyone wants to be successful until they see what it takes." When I first started out I really didn't realize what it took to be successful but now I know that working your ass off is truly the only way to get there.
2. Change is Inevitable: Change is a natural occurrence in life so it should come as no surprise that after writing a blog for 3 years' things are not only going to change but are also going to improve. When I first started my blog I relied heavily on fashion posts because that was my background (3 years in fashion school will do that to a girl). As my blog progressed so did I. I always knew that I wanted to consider myself a lifestyle expert so I began experimenting in the kitchen, creating simple DIY projects, dabbling in beauty, and became interested in interior design. In the beginning my recipes looked like something a 3-year-old could make (seriously check out this post) and my home styling tricks were less than stellar but eventually I got the hang of things. I am by no means a Martha Stewart juuuust yet but I am sure trying! I pride myself in the skills I have learned and even more at the way I can present them in a photograph. Beyond expanding my blog from just fashion posts I've also recently had a spark ignited in me via people who are creating beautiful products. I have slowly started integrating spotlight features here on my blog, sharing recipes from places around Toronto that I love, and I also hope to expand on those features even more in the coming months/years.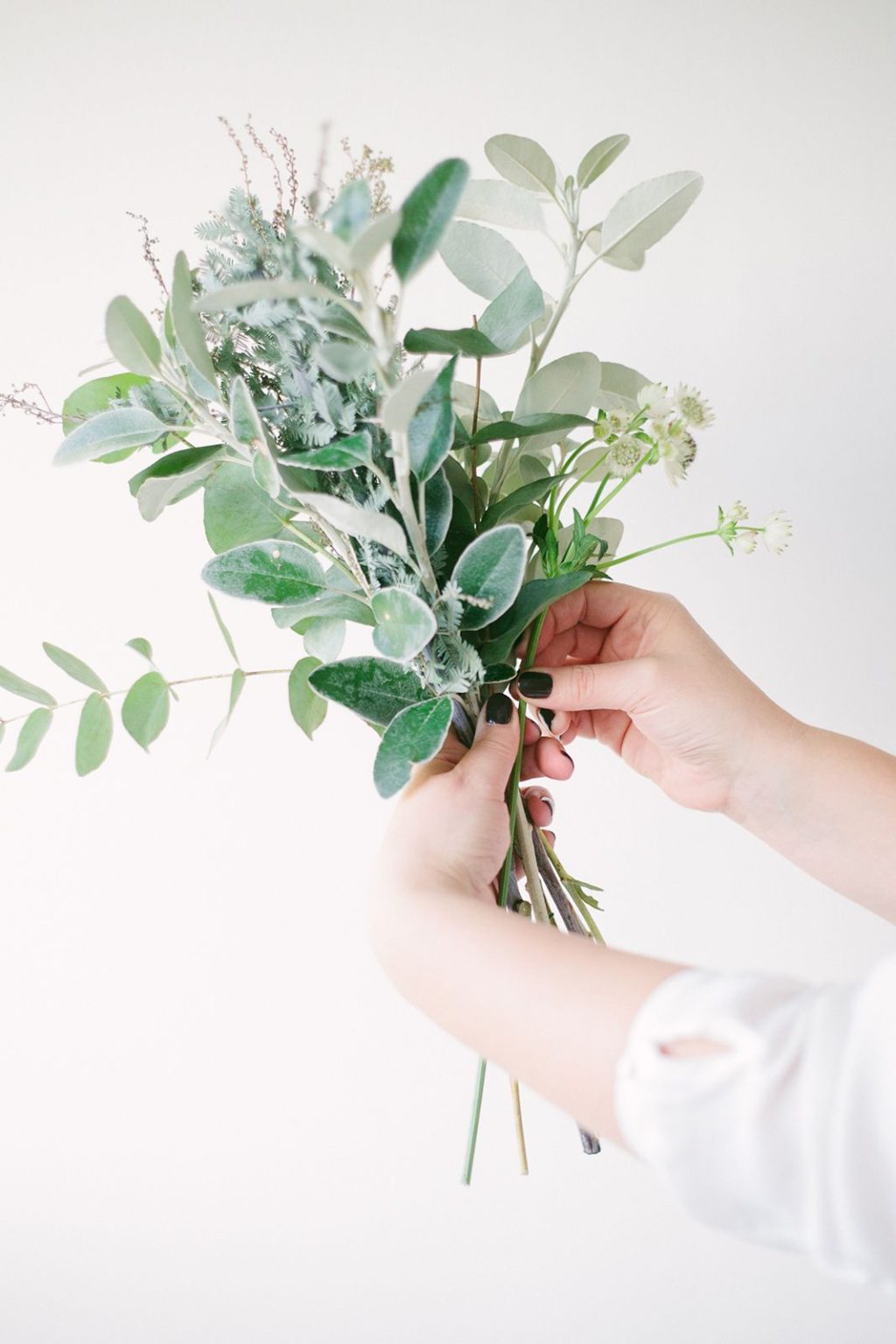 3. Blogging is a Full Time Job: I have always been the type of person that has wanted to work for myself so when I set out to start this here blog I was hoping with every bone in my body that eventually I would be able to support myself and be my own boss. Luckily I was never in a position where I had a career on the line because I started my blog right out of college, BUT I did work 25-35 hours a week for the first 2 years of The Blondielocks. While I was working I remained consistent with a posting schedule of 5 days a week, maintained my social media channels, inbox, deadlines and still went to a whole lot of previews and events in between. In the last year or so my blog has expanded even more—in terms of quality and quantity—to the point where I am now proud to say that it is full time job. I still work about 8-12 hours a week at a boutique because I enjoy it, but my blog is the main source of my income. I am a firm believer that if you want to start a blog and turn it into a business, you have to be disciplined (especially when it comes to consistency) and treat it like it is a full time job.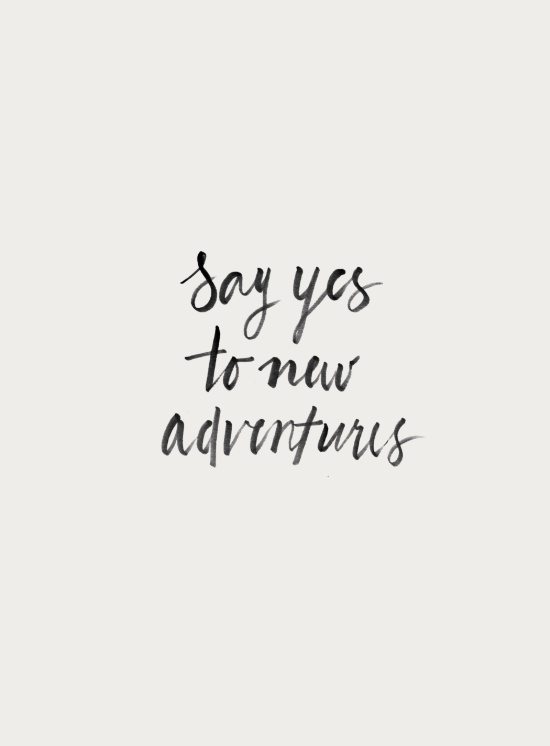 4. Growth is more than a Paycheck: Just because I said above that blogging is my full time job does not by any means mean that I am rolling in the dough here people, haha! I am very selective when it comes to brands that I work with and only accept a paycheck if I am 100% behind the product that I am featuring. With that being said, for me growth does not equate to money or partnerships. Yes, it is so rewarding when a brand that I love reaches out and expresses interest in working with me (insert happy dance) but when it comes down to it, growth is a personal journey of trial and error, success and failure, and highs and lows. When you are learning you are growing and through my blog I have learned so many new skills that I never would have otherwise.
5. Being Myself is the Best Person I can be: I've read blogs for as long as I can remember and although I love looking at beautifully captured images and perfectly curated Instagram feeds there is nothing quite like reading a person's authentic words. When I first started my blog I was very self conscious about what I would write about. I would never share things like "I have acne" or "I just spent the entire week on the couch watching Nashville" because I was so scared to be judged. The truth is no one is perfect. We all have personal struggles that we are going through and sometimes it is okay to sit on the couch all day and do nothing. The older I get the more I am learning to accept myself and my flaws and I want to share them with you. If I can create a space that is both inspiring to look at as well as to read, then I feel like I've done my job.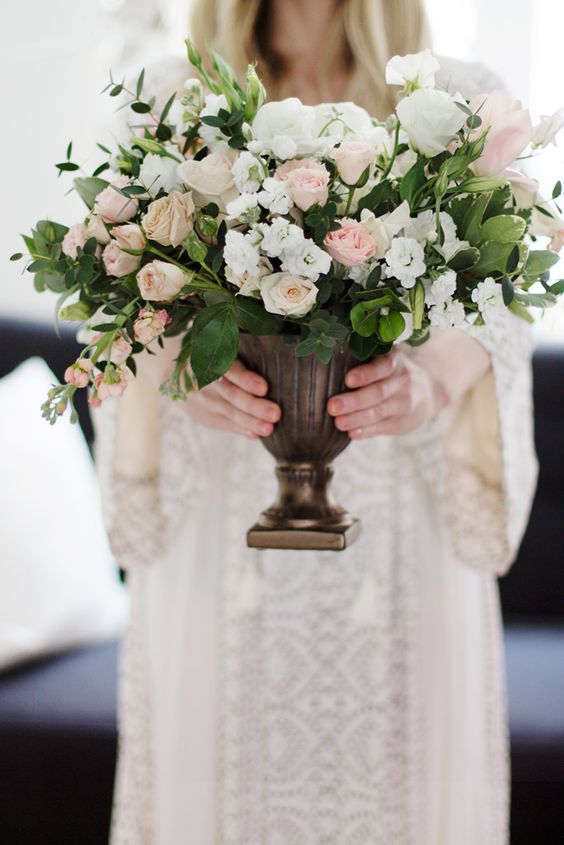 6.The Blogging Community is Incredibly Supportive: I feel like there's a bit of a misconception that being a blogger is a very self absorbed field, but in actuality it's made up of a ton of amazing women (and men) who want nothing but the best for each other. Yes, I spend a ton of time posting photos and talking about myself because I am the face of my brand but I also want to be that woman who others feel they can relate to and easily chat with. There are so many bloggers out there who I have reached out to for advice and tips and every single one of them has been more than happy to lend a helping hand. I have also received messages from ladies asking me advice about starting a blog and each time I feel beyond flattered that these people think of me highly enough to ask my advice.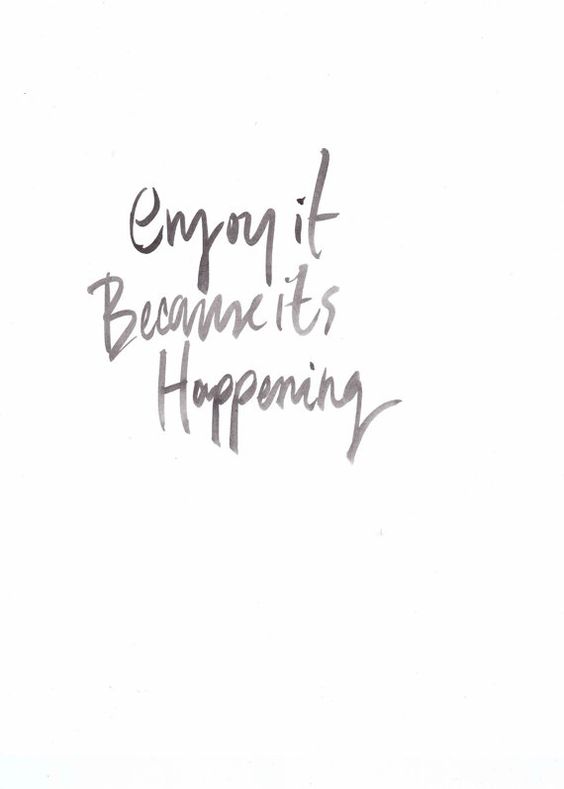 7. Being Inspired by others is a GREAT thing: Just as the blogging community is supportive, it is also incredibly inspiring. Of course I believe in creating content that is 100% mine but there is no harm in taking inspiration from your favourite blogger or photographer. I have taught myself SOOOO much about food styling, posing for pictures, and just generally creating great content through what I've seen from other people who inspire me. I've also become so motivated by others who share relatable content with their readers (see inspiring Instagram feeds to follow here). Whether it's a recipe I want to test out, a new way to shoot a photograph or sharing a personal story of my own you can bet that I've been inspired by another blogger in one way or another.