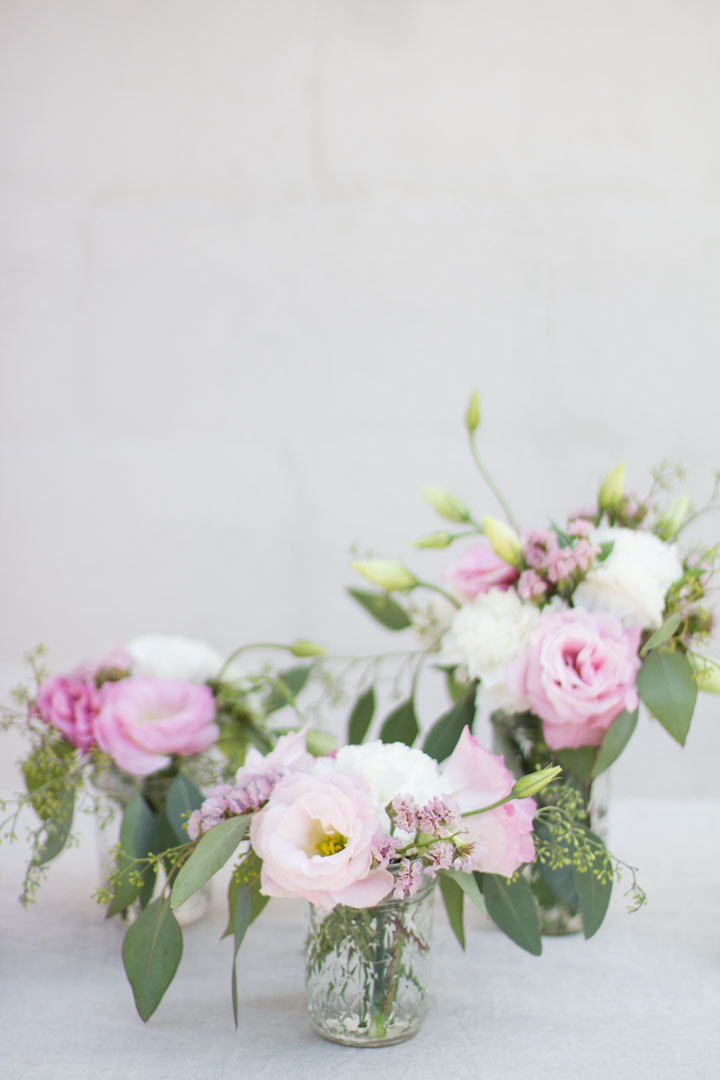 Fresh garden flowers, green grass and sunshine are some of the best perks about the summertime months.
But for many, including myself, itchy watery eyes, a nose that runs like a faucet and itchy skin always seem to follow. Allergies are the WORST especially when spending time outside during the warm summer months is inevitable. Luckily I've always used REACTINE® as my allergy medicine of choice to help combat the awful allergy season symptoms. Today in partnership with REACTINE® I thought it would be fun to show you how to create 3 fresh floral arrangements that not only look stunning but can be made for under $20! And of course your allergies won't be bothered because REACTINE® Liquid Gels can start to work in 20 minutes and last 24 hours and has got you covered! For a dry, irritated nose, you can use the all-natural-source REACTINE® NaturEase Nasal Spray.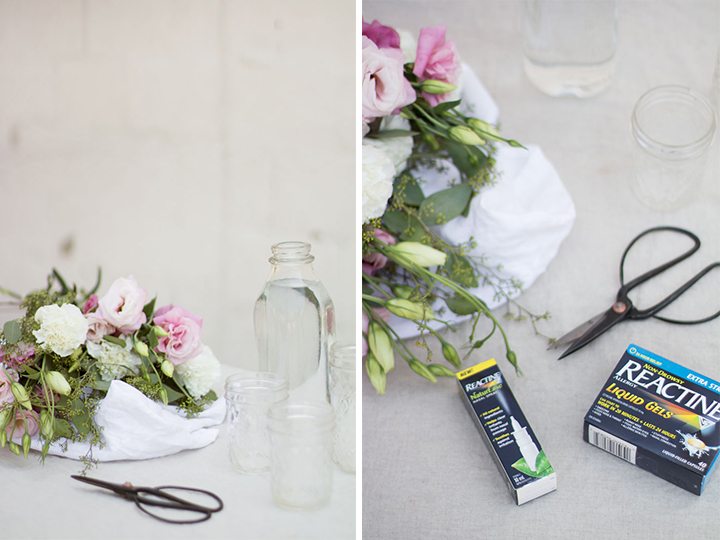 How to Make a Floral Arrangement:
Step 1: Start by choosing your flowers. I wanted this bouquet to feel very natural and garden inspired yet had to stick to a budget so I went with seeded eucalyptus for my greenery, white carnations, pink lisianthus and pink statice. Carnations are actually a great option for allergy sufferers. TIP: look for flowers with lots of petals, no visible centre and no stamens.
Ps: The all natural-source REACTINE® NaturEase Nasal Spray offers that extra help for when your nasal symptoms are at their worst, helping reduce symptoms of dry, irritated nose and maintaining healthy sinuses. It helps clear irritants from nasal passage, soothes against irritation, and supports natural defenses.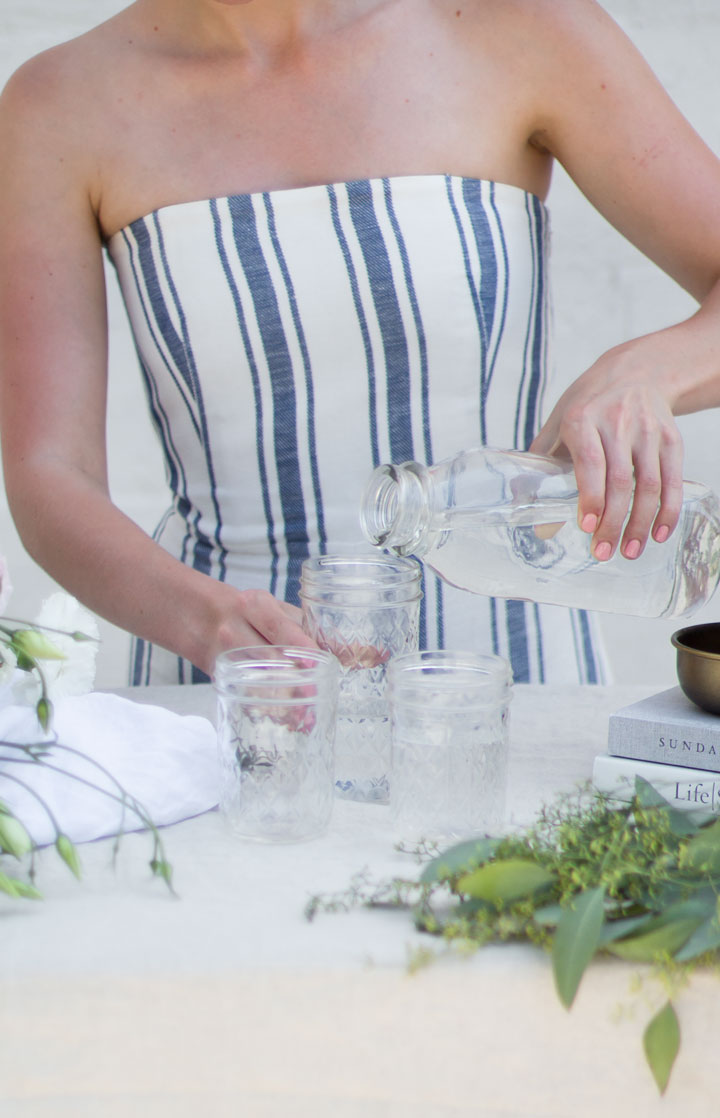 Step 2: Fill your vases of choice with water. I chose to use 1 large and 2 small canning jars because they are inexpensive and I love the rustic feel they offer.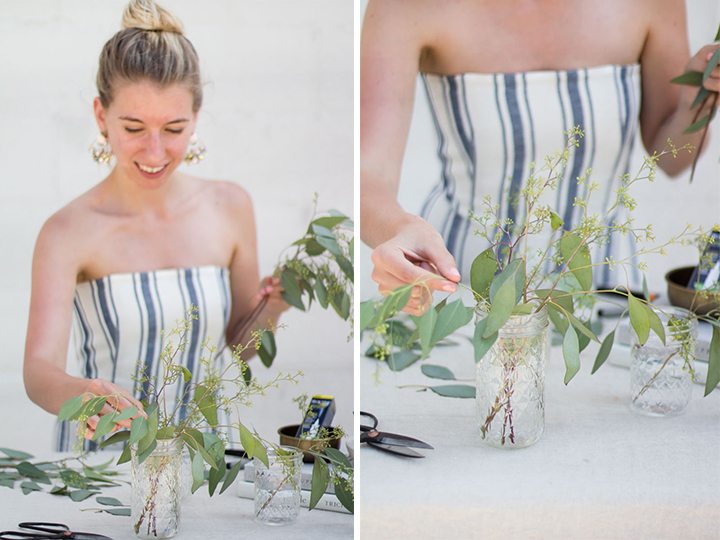 Step 3: Start your arrangement by adding the greenery. I used seeded eucalyptus for my because I love the way it flows so freely. I added about 3-5 stems per arrangement.
Tip: Make sure that the only the stem are in the water being careful to remove any leaves so that so your flowers last longer.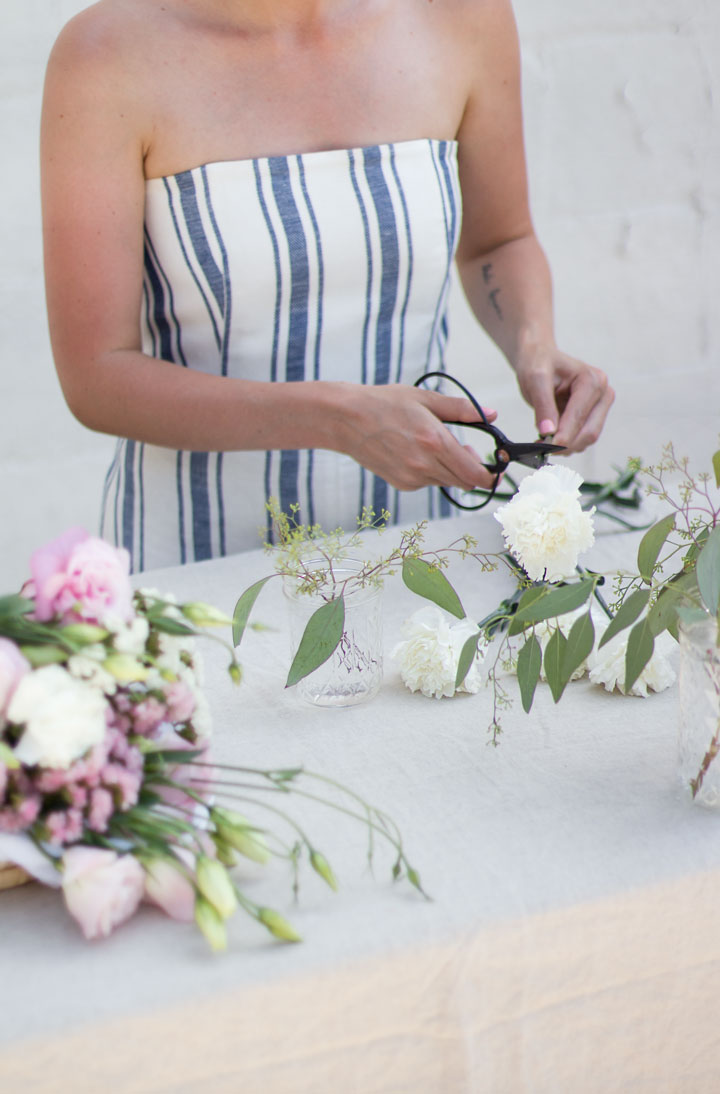 Step 4: After the greenery has been added trim your biggest flowers (mine were the carnations) on an angle to and place them in the vase. I used one carnation for the small vases and 3 for the tall one.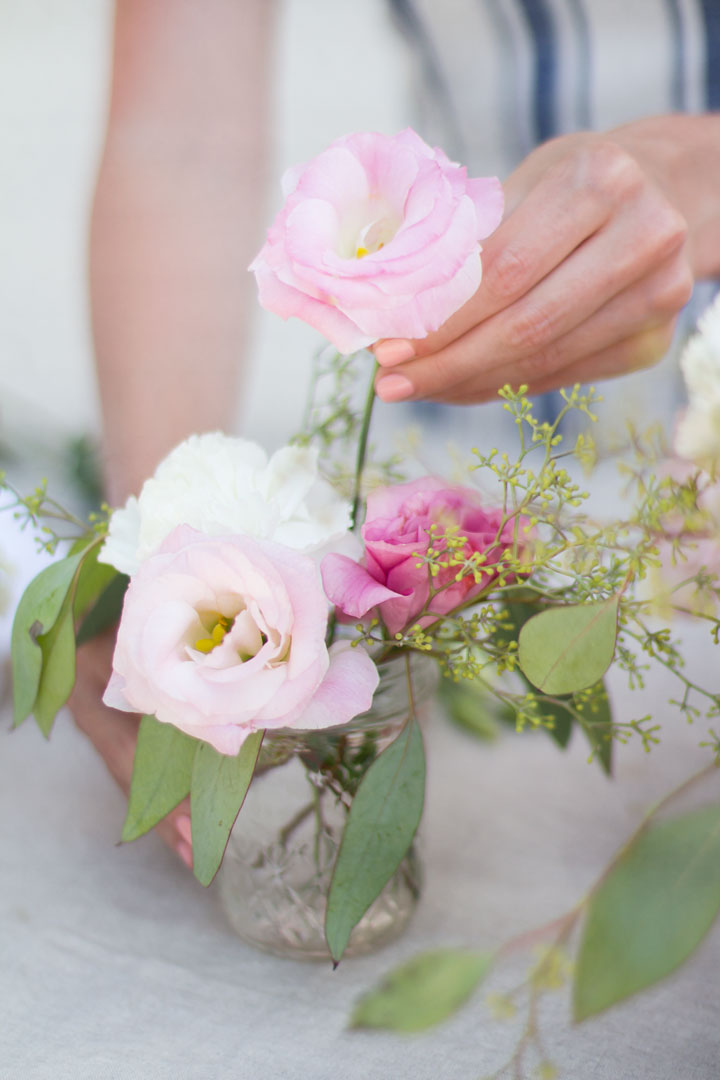 Step 5: I purchased 2 bundles of lisianthus for the arrangements so that there would be enough to fill them. For the small arrangements I trimmed the flowers off their longer stems so they could would fit directly into the vase. I used about 4 per arrangement. For the larger arrangement I used 4 lisianthus flowers but also added the stemmed flowers that weren't bloomed. I loved how the stems flowed and looked like they were reaching towards the sky (see below photos).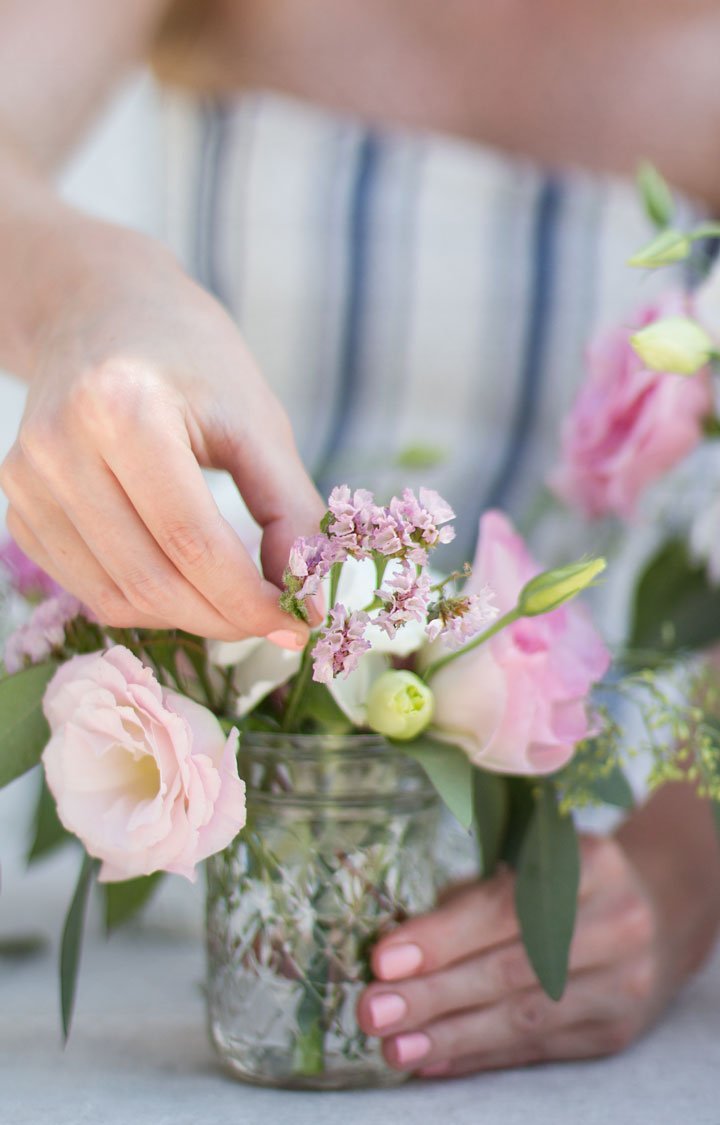 Step 6: Lastly I added the statice flowers to fill in any gaps in my arrangements.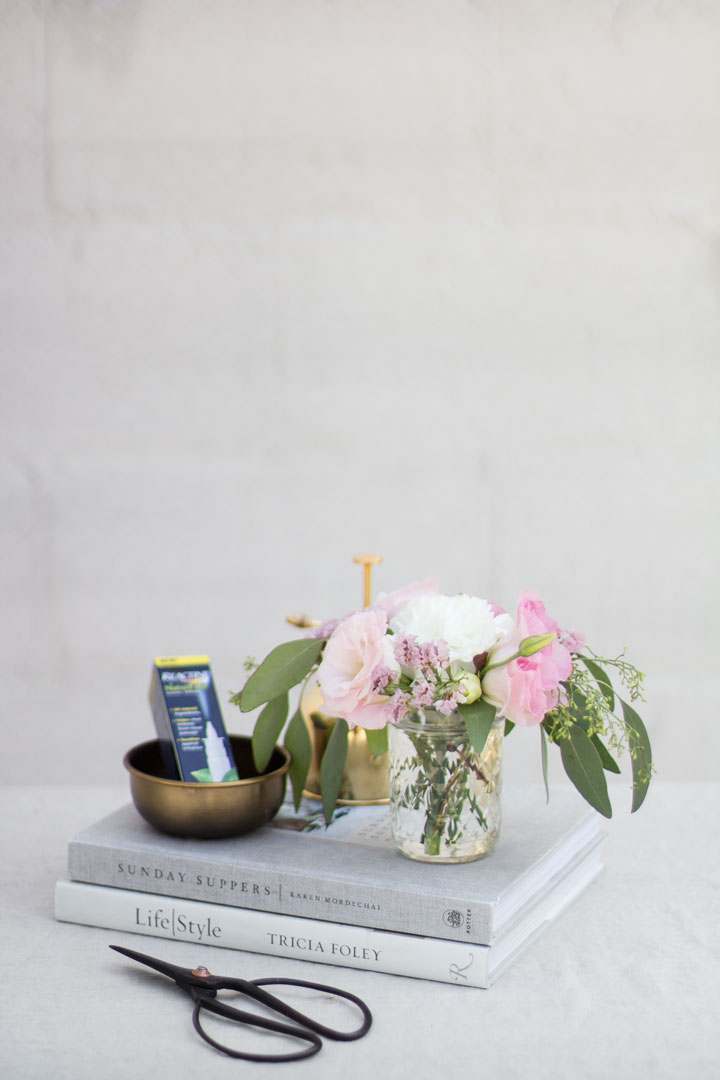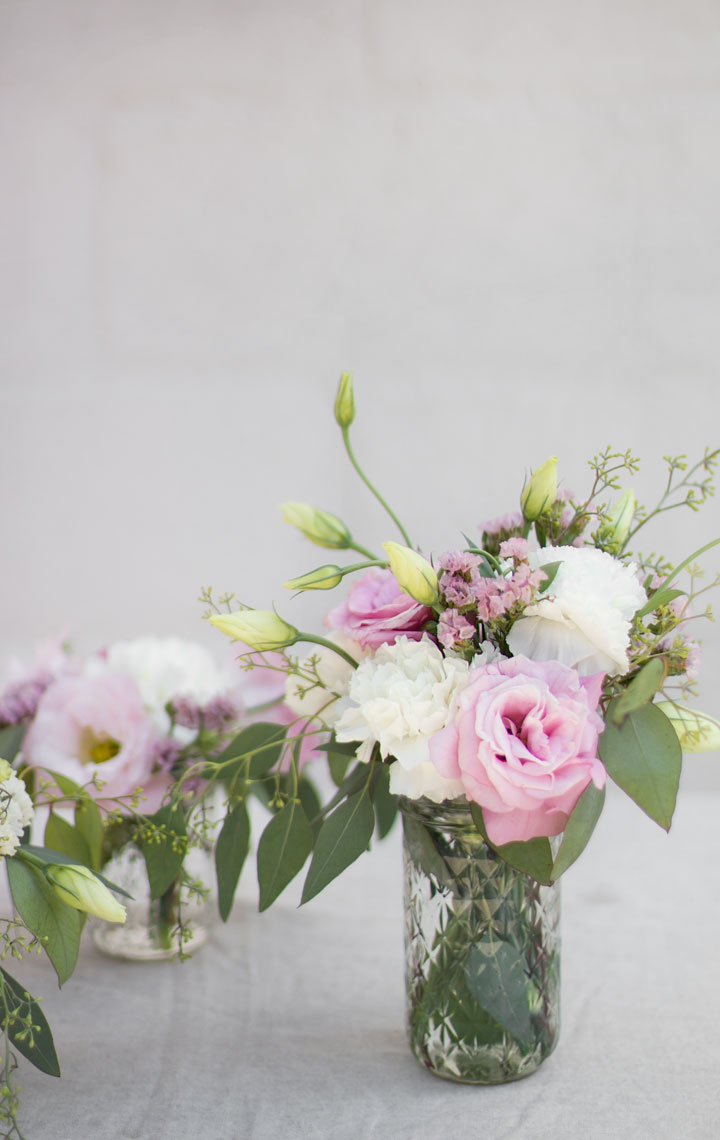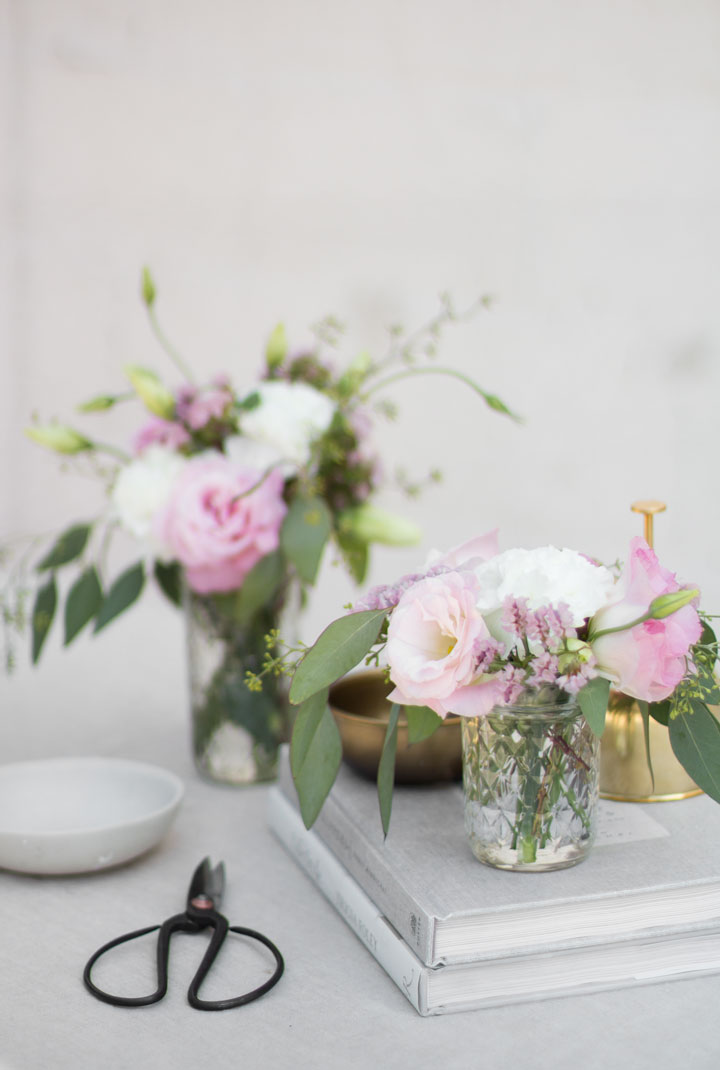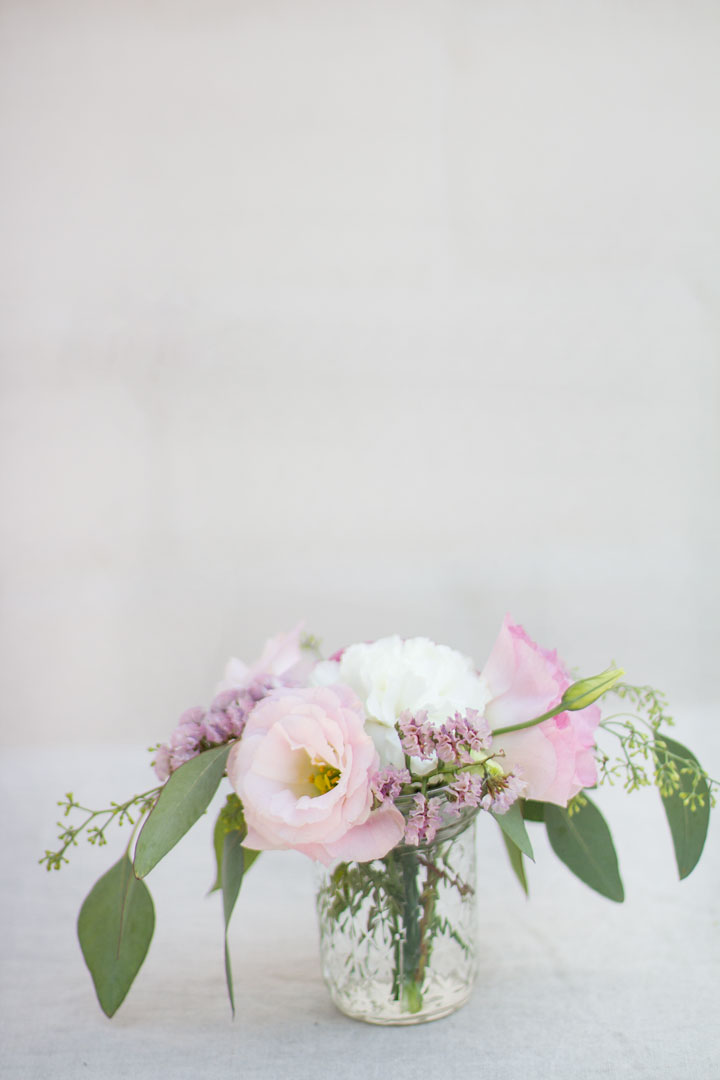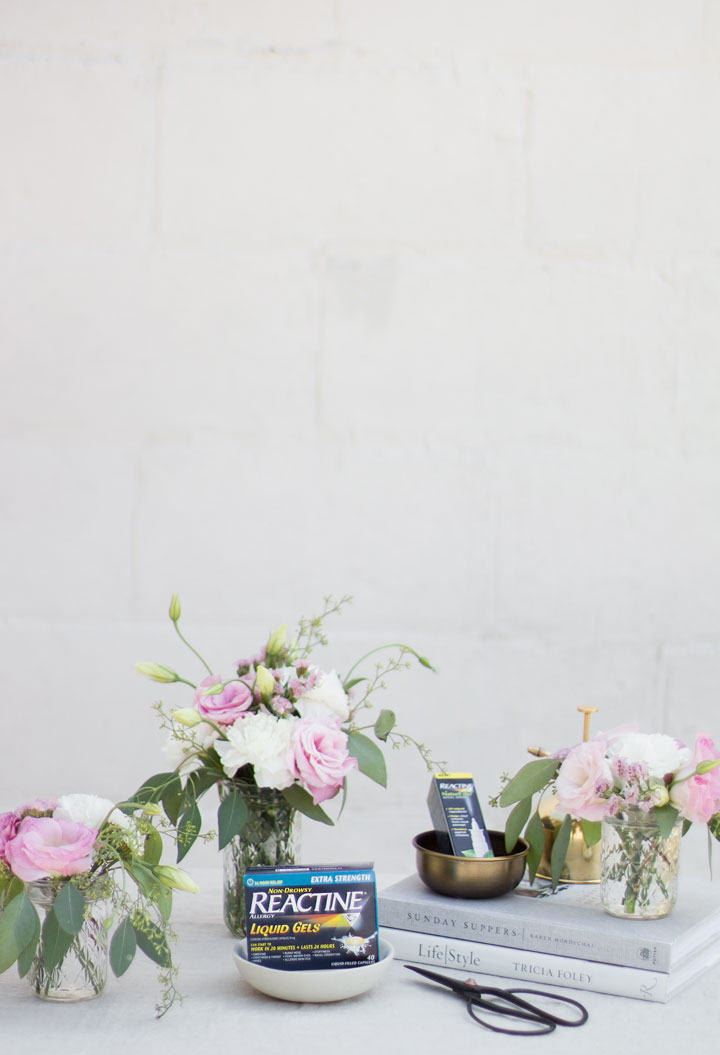 This post was sponsored by the makers of REACTINE®. All opinions are true and are my own.