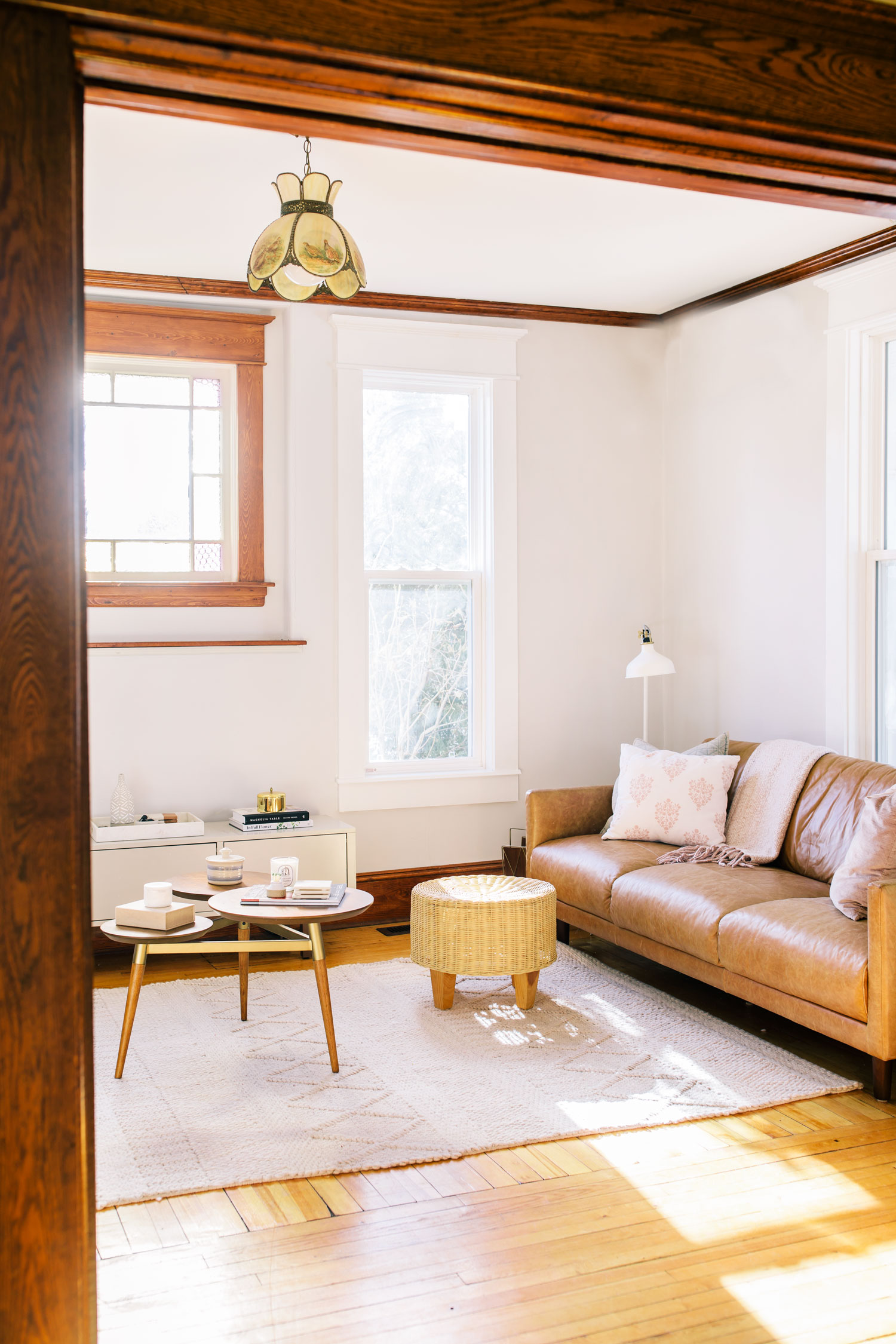 The day after we moved into our house, I shared a mini home tour over on my Instagram stories. I have never had more DM's sent my way than when I shared a small peek into our home. SO many of you wanted to see more and give your advice, which was so appreciated! So, with that I figured I should probably share more details in the form of a blog post.
Our home was built in 1916 with an addition built within the last 20 years. It is 3200 square feet with a massive back yard that we fell completely in love with when we first came to view the property. Jamie and I both love character and history, and there were so many elements of this house that we swooned over the minute we walked in. However, with all the things we love, we knew that there was going to be a lot of things we want to change. Today, I am sharing a very raw look into what our house looks like now and while there is A LOT that we love, there's also sooo much that we want to change, which I will give you a rough idea of below.
We know that the renovations we're wanting to do are going to take a lot of time and money so right now, we're just happy to be in our new home and able to work on a couple of smaller projects like our dining room and the nursery (!!!) but I really can't wait until we can dig into the bigger projects within the next few years.
Aside from renovation talk, there was one small but efficient impact we made to our home the week we moved in and you guys, it was FREE! Luckily for us, here in Nova Scotia there is a service offered by Efficiency Nova Scotia that installs free energy efficient products in homes and apartments. Through programs such as this, they've helped over 400,000 Nova Scotians complete energy efficiency projects, resulting in over$165 million in total annual energy savings.
What exactly is this program you ask? To put it simply, we booked an appointment to have an Efficiency Nova Scotia technician come to our home and like Santa, he brought us new LED light-bulbs, water saving shower heads and smart power strips. Further, he brought his own ladder and equipment and installed these products himself…did I mention FOR FREE!?
Funnily enough, after our technician was finished the installation, he let us know that our house was winning the record for most bulbs changed…67, can you believe it!? I told you our house is BIG. After he changed the bulbs, put faucet aerators in our taps and wrapped the pipe coming off of our hot water tank (helps decrease heat loss ), our technician let us know that we'd be saving an average of $480 a year in energy savings…isn't that wild!?
If you're living in Nova Scotia, I highly encourage you to book your appointment for a Product Installation. It's quick, convenient, free and benefits you, your community, and your province.
Since 2008, savings from energy efficiency in Nova Scotia have prevented 650,000 tonnes of greenhouse gas emissions annually from entering the atmosphere. That's the equivalent of taking around 130,000 cars off the road! Pretty awesome, right!?
PS: Keep reading to view our "before" home tour and a few thoughts and ideas about what we want to change.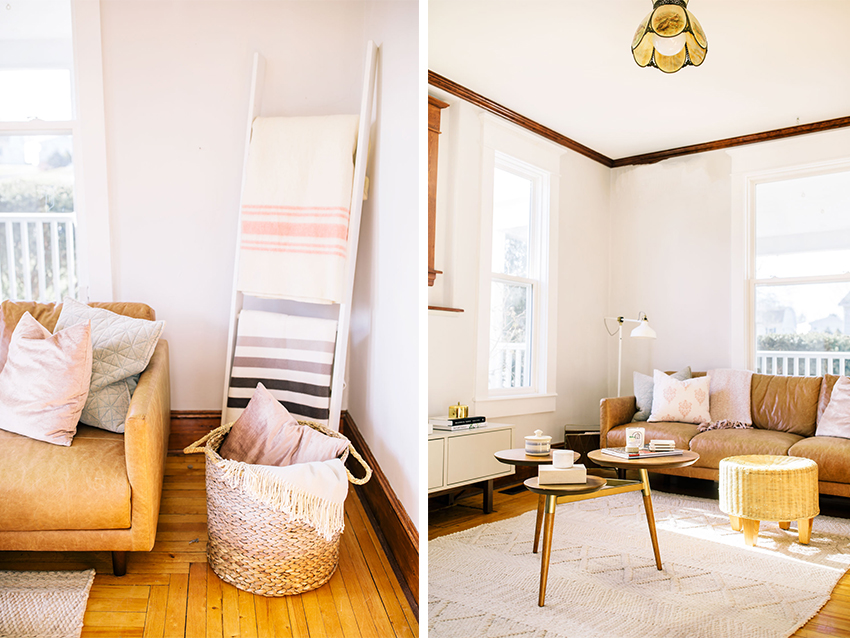 Living Room: Our living room is to the right of the house as soon as you walk into the main entrance. This light filled room boasts 6" original baseboards that I can't get enough of, an original fireplace (that unfortunately doesn't work), original wood floors and some beautiful trim. For this room I want to give it a fresh coat of paint, swap out the rug and coffee table as they're a little too small for the room and get a new light fixture with an antique pendant. I'd also love to modernize the fireplace add some sort of built-in shelving beside it.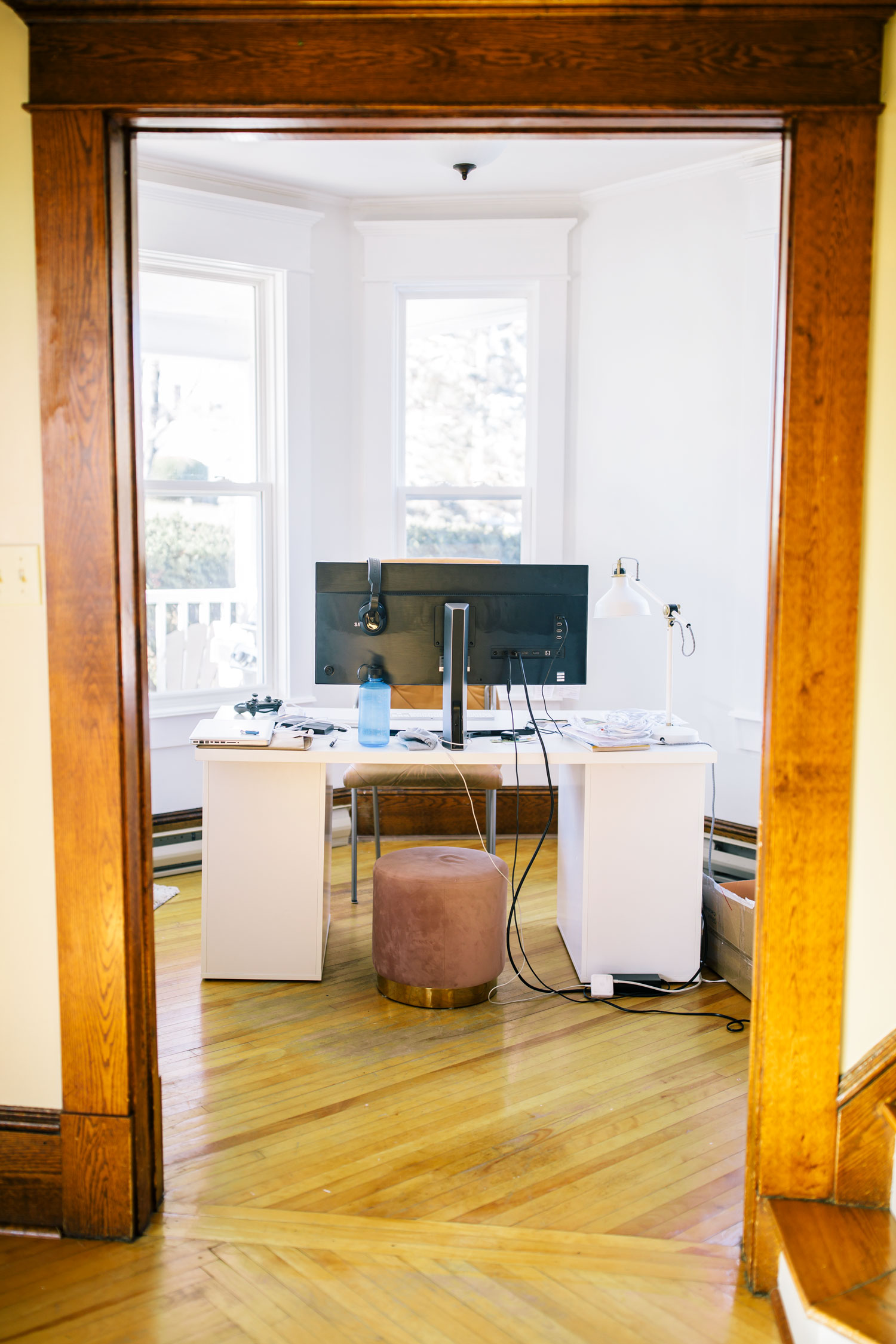 Current Office: Don't mind the mess, haha! This room is directly to the left of the living room. At first, we thought that it would make a good office space as that is what the original owners had it has. However, the more I look at this room, the more I wonder about taking down the walls and creating a large, open concept living area. I'm no contractor/interior designer so these are all thoughts but for now, I think we'll turn this room into a play area once the baby arrives. It is such a beautiful, light filled area that I feel like has so much more potential than what it is being shown as right now.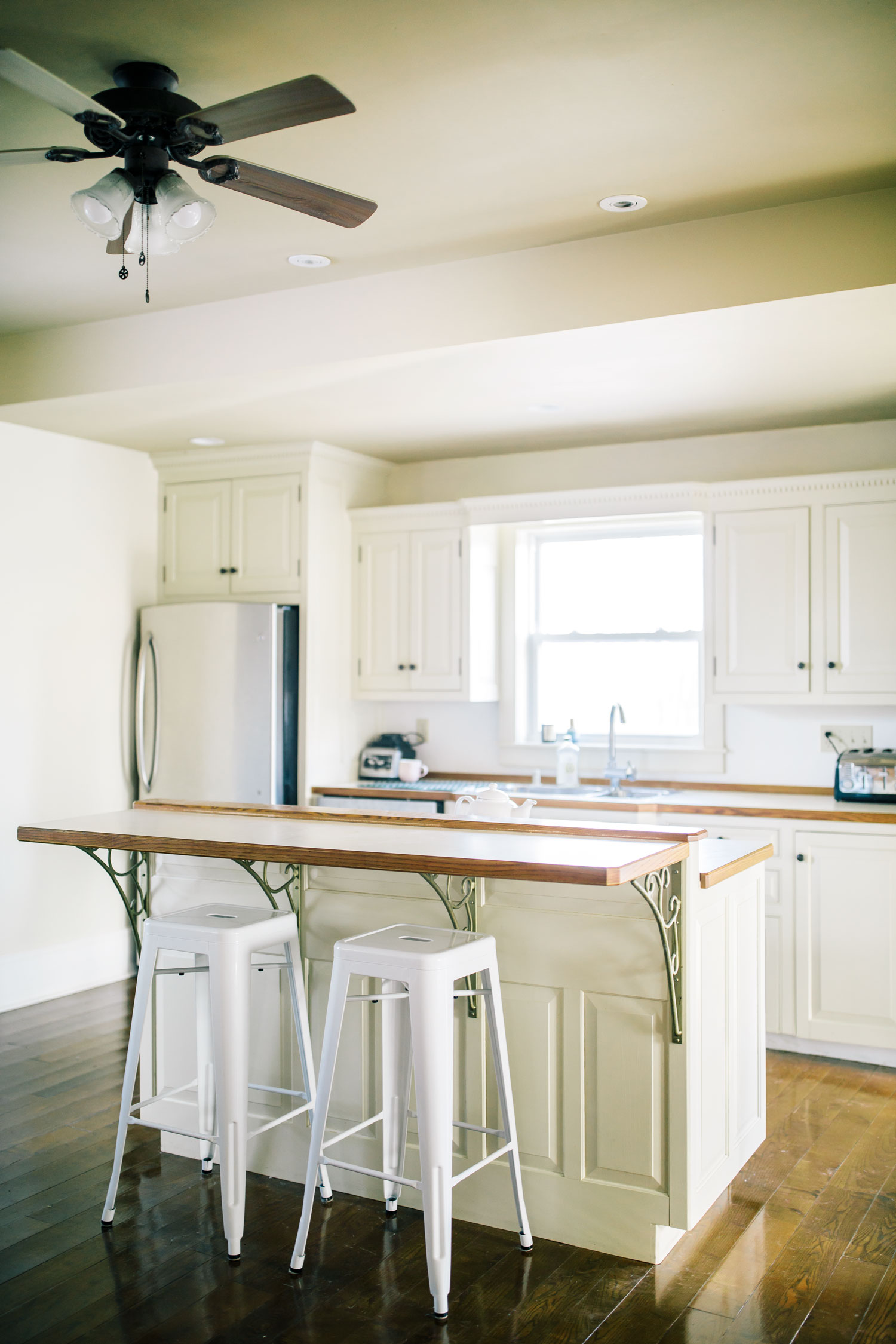 Kitchen: Our kitchen is quite large and also very light filled which I love. I'm glad that it is quite bright and white but this is sooo far from my dream kitchen. In the future I would love to do a full renovation of this kitchen complete with ceiling high shaker cabinets, stone counter tops, a fun tile back splash and a new, updated island. Think anything Fixer Upper and you've got my vision!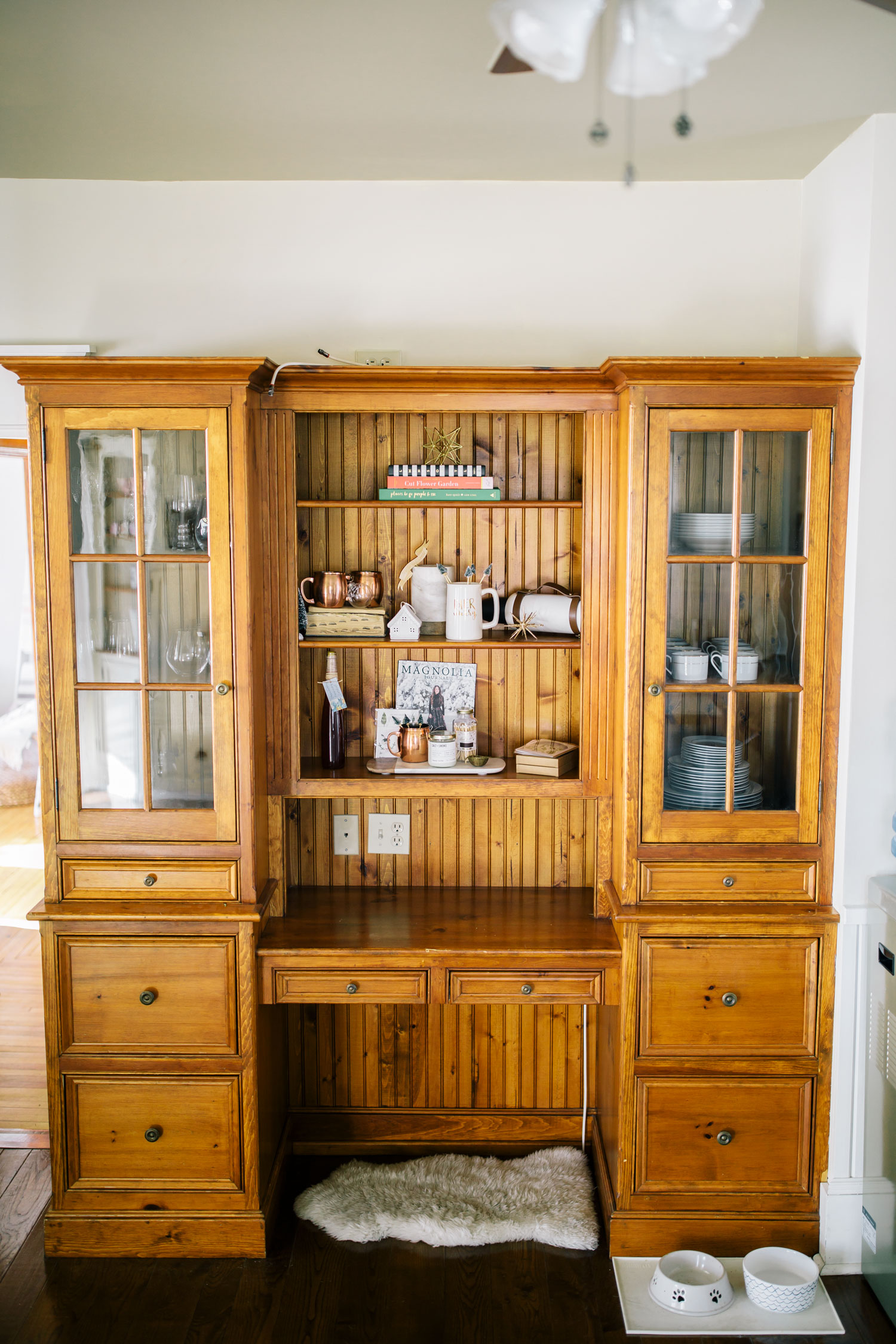 This is a built in to the back of the kitchen island. At first, we thought this might be original but upon closer inspection, we realized that it certainly is not. I think I'd take this out in the future and either make our own built-ins or add more counter space.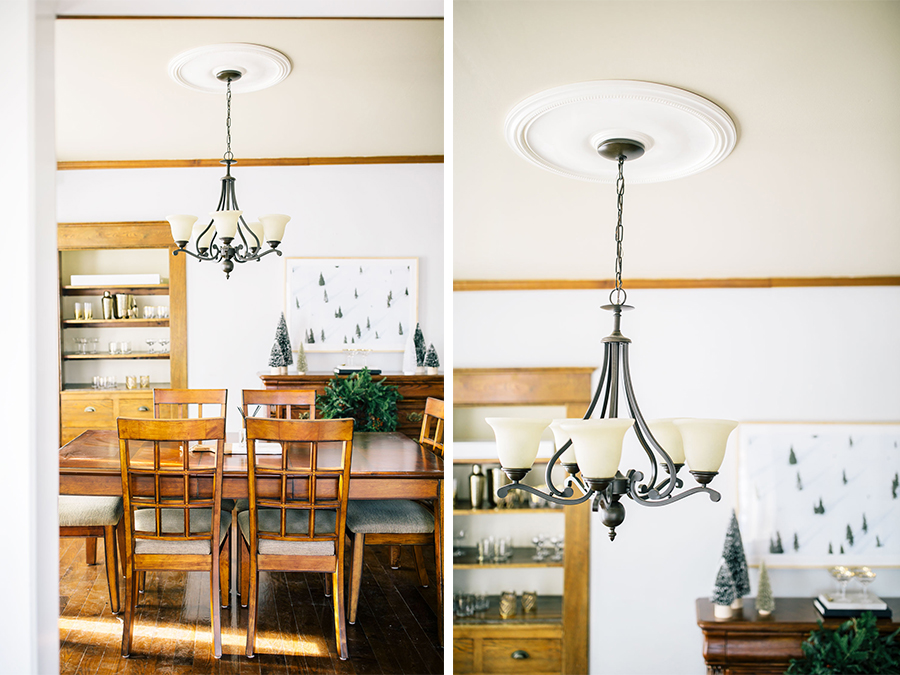 Dining Room: The dining room is one of my favourite rooms in the house. I think out of all the rooms it gets the best most even light, and it is filled with character (I LOVE the original built-in). We're actually going to be redesigning our dining room within the next couple of months so I'm excited to share those plans with you as well as the reveal.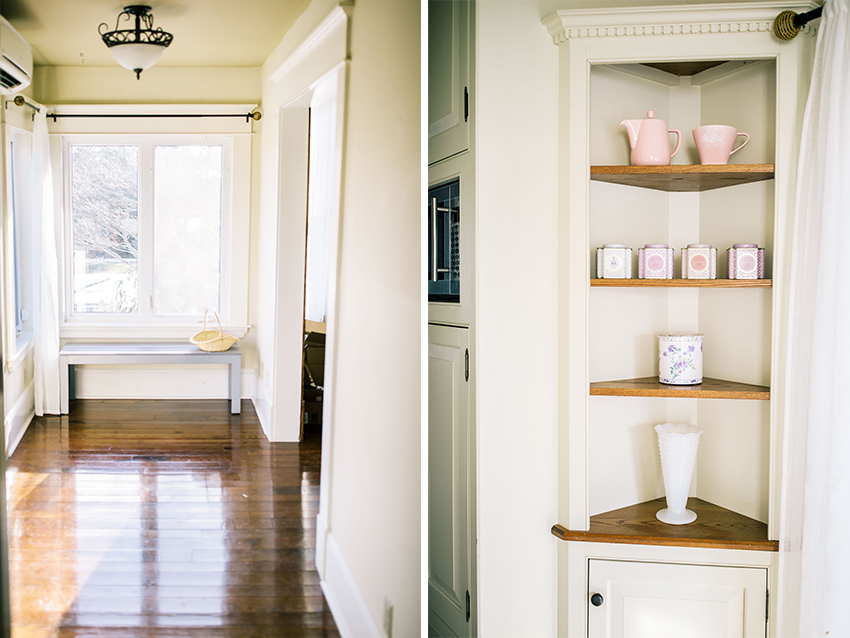 Kitchen/Dining Room Hallway: This hallway is off the kitchen and dining room. I picture a built-in bench and small built in shelf, or small breakfast nook with bench at the end of this hallway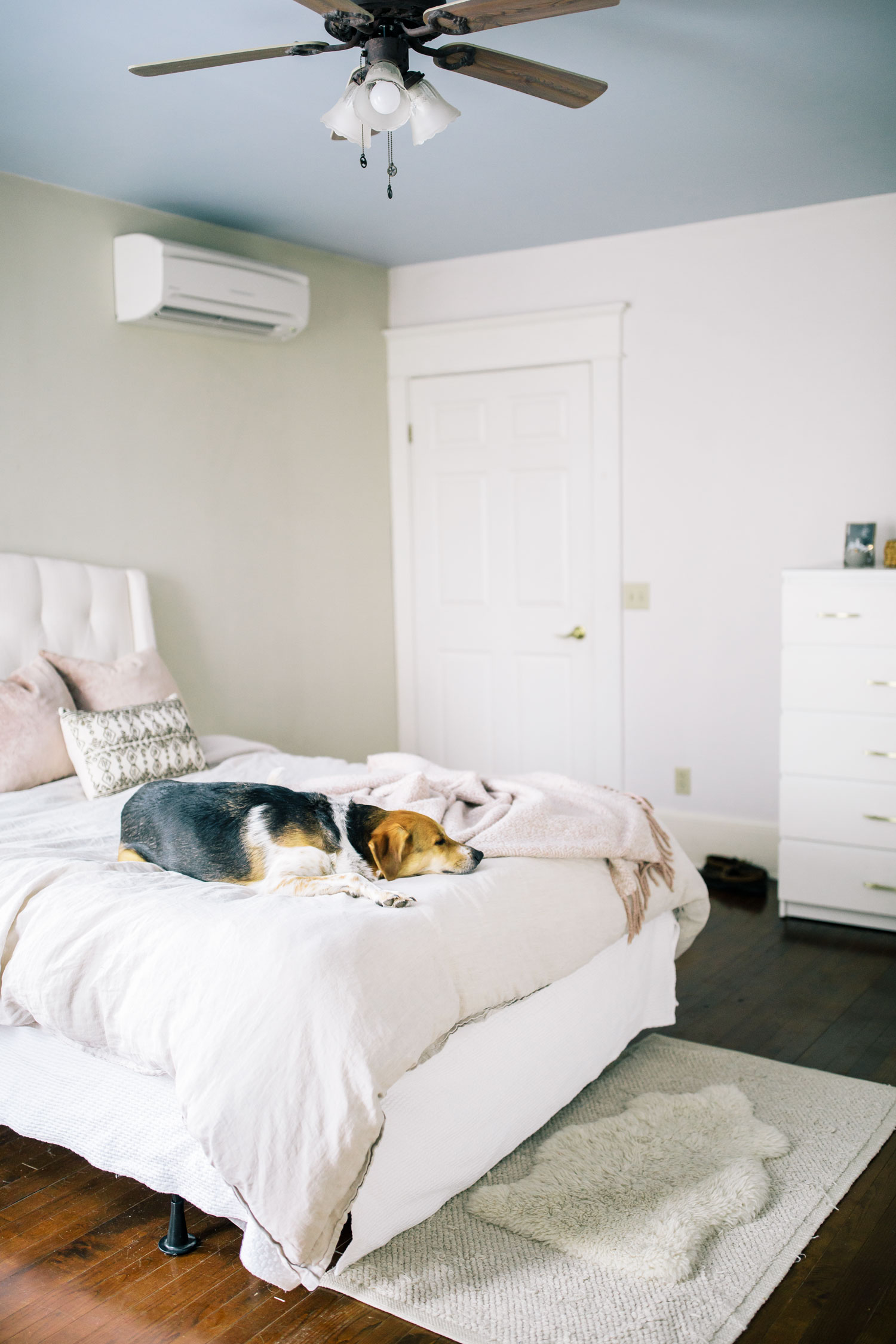 Bedroom: Our master bedroom is on the bottom floor and is part of the new addition. This is a huge room that we love. This room needs some paint (right now it looks like its 3 different colours), and millwork on the walls and ceiling, updated furniture, light fixture and door handles.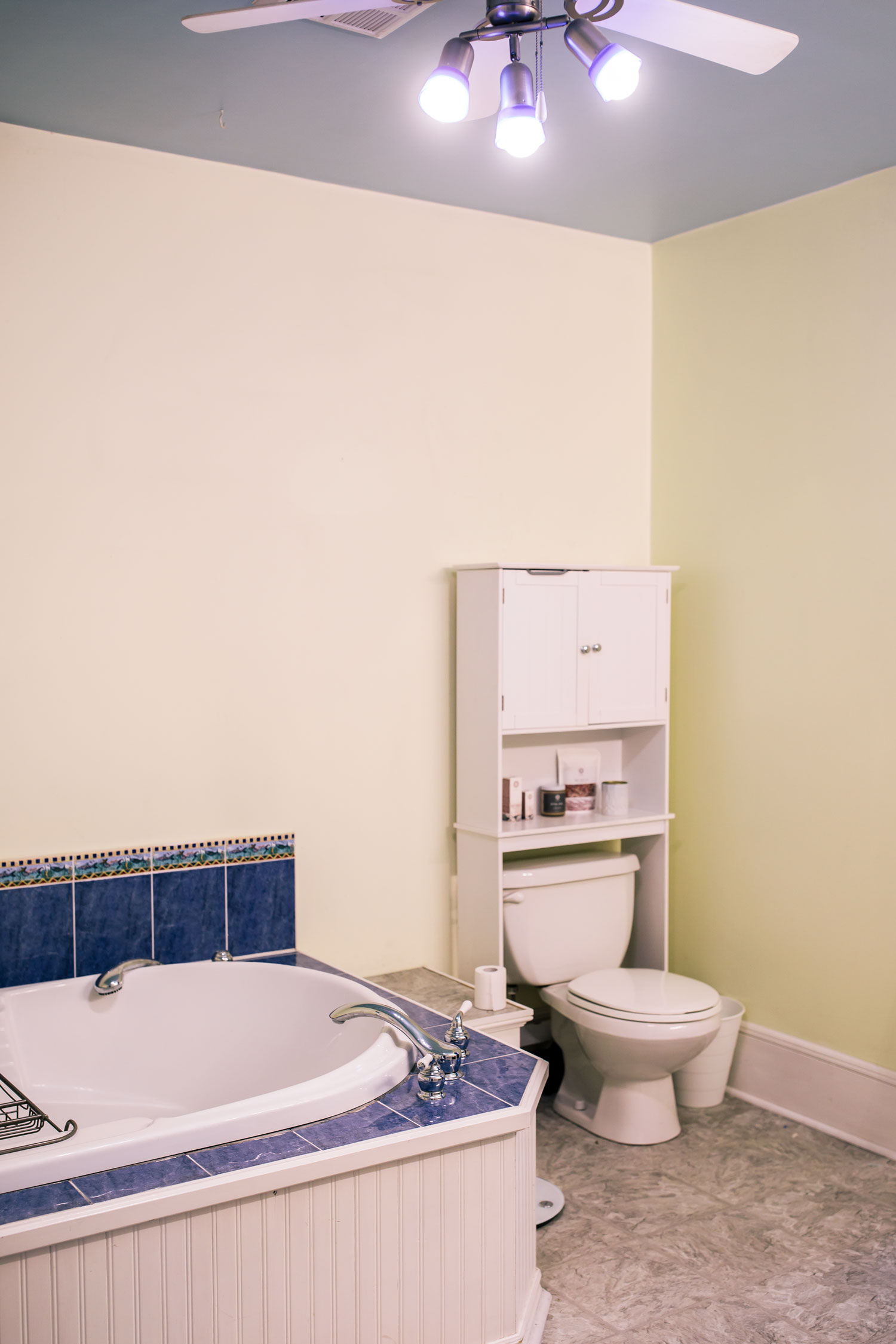 Master Bathroom: Oh boy is this bathroom a TREAT! So many of you got a good laugh out of our master bathroom when I showed you on Instagram stories. All I can say here is that I want to gut the entire thing and start fresh. Luckily though, this bathroom is MASSIVE and has sooo much potential. This bathroom, that I pinned recently, is the biggest inspiration going forward with renovations.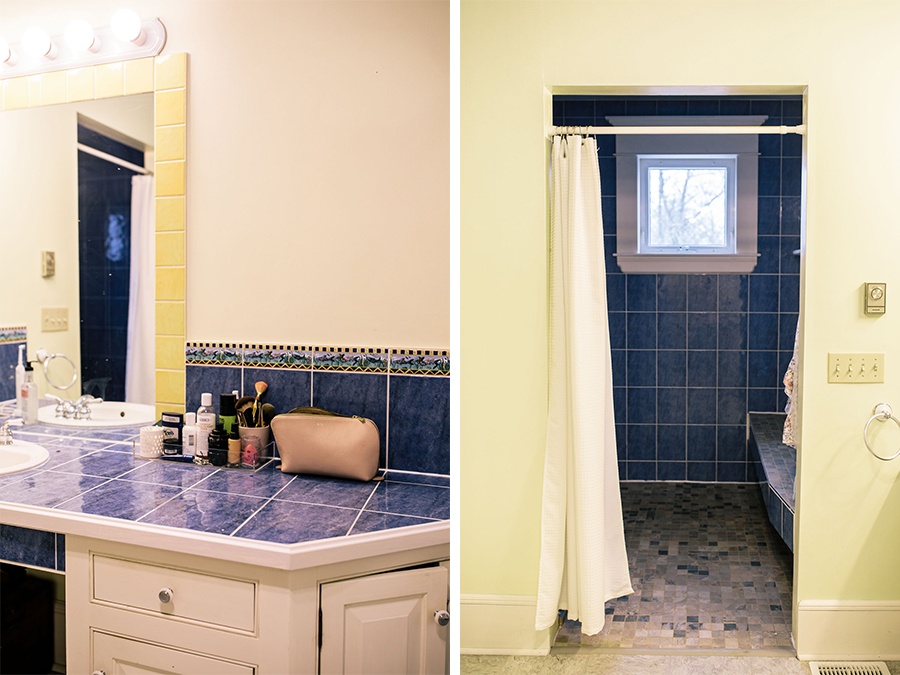 Must go in bathroom: everything.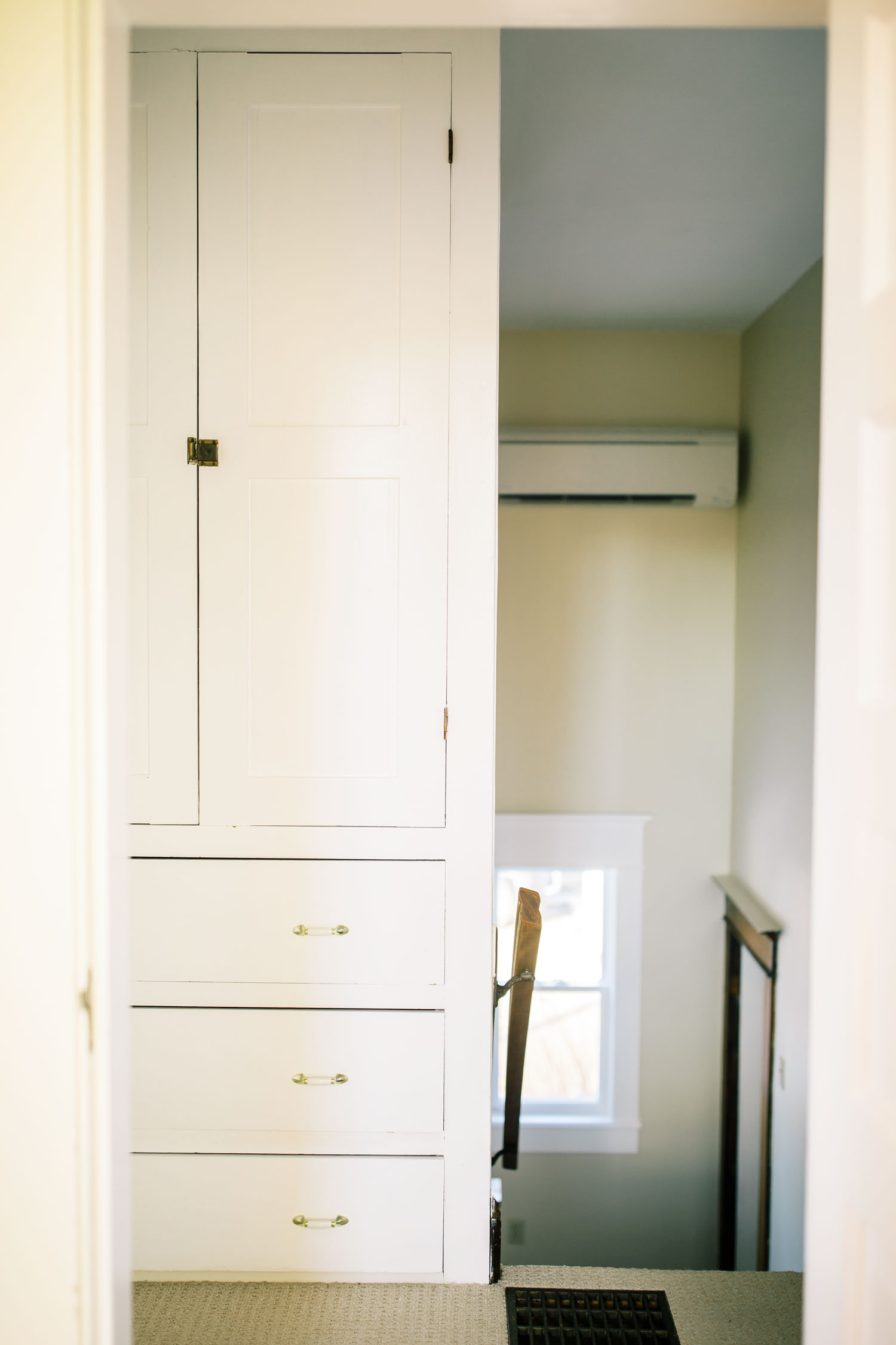 Upstairs Hallway: Another stunning built in upstairs. Our home has SO much storage which is amazing because between Jamie and I, we have amassed quite the collection of stuff.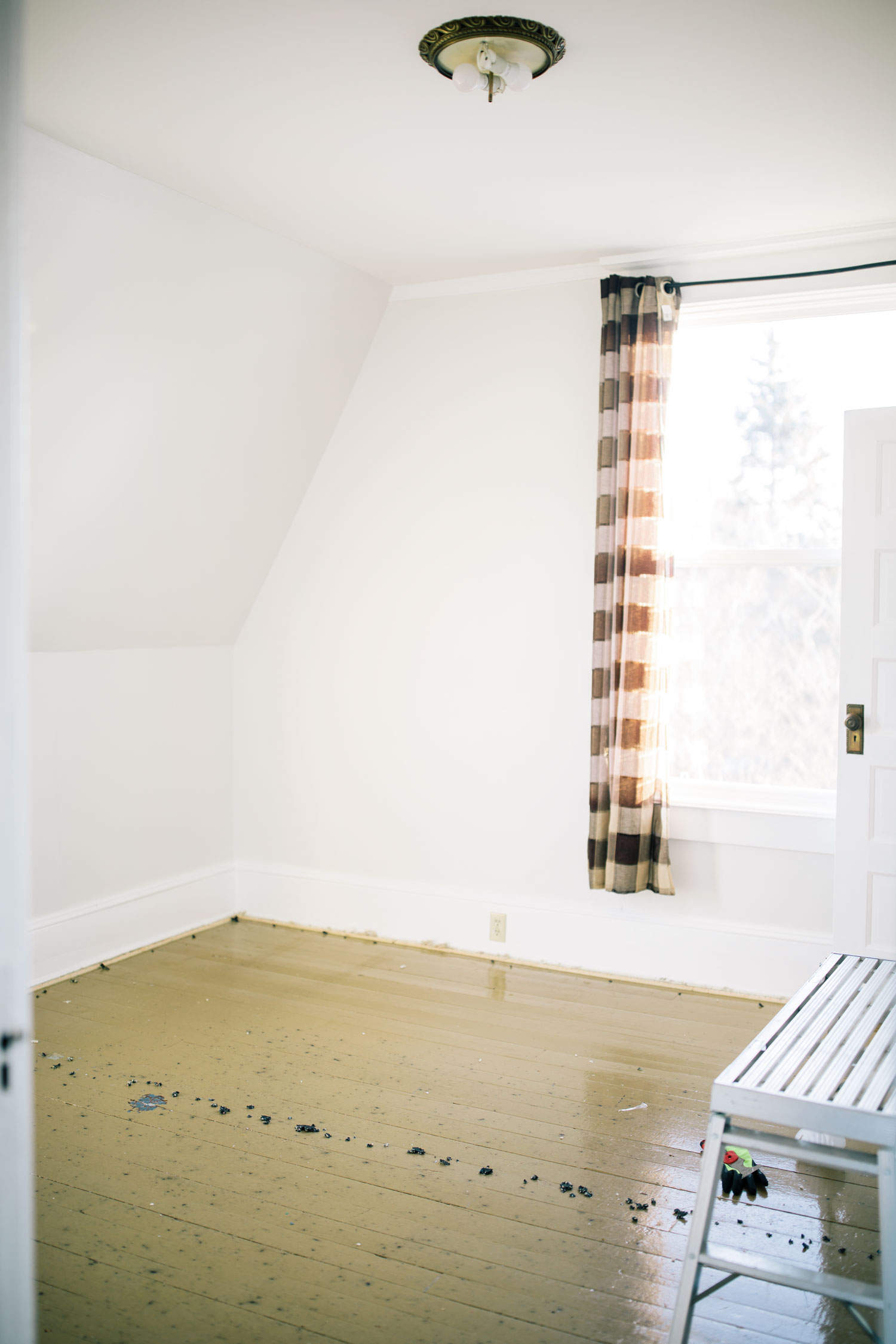 Nursery: This is the room that is going to be our nursery. As you can see from the photo, Jamie has started working on it in the last week or so. There was originally carpet in here but Jamie ripped it up. To our surprise, we found that the original wood was painted which was a bit of a disappointment. Right now, Jamie is working on taking all of the nails and staples out of the floor from the carpet and will be stripping the paint this week. We have big plans for this room and again ,I can't wait to share in the new year!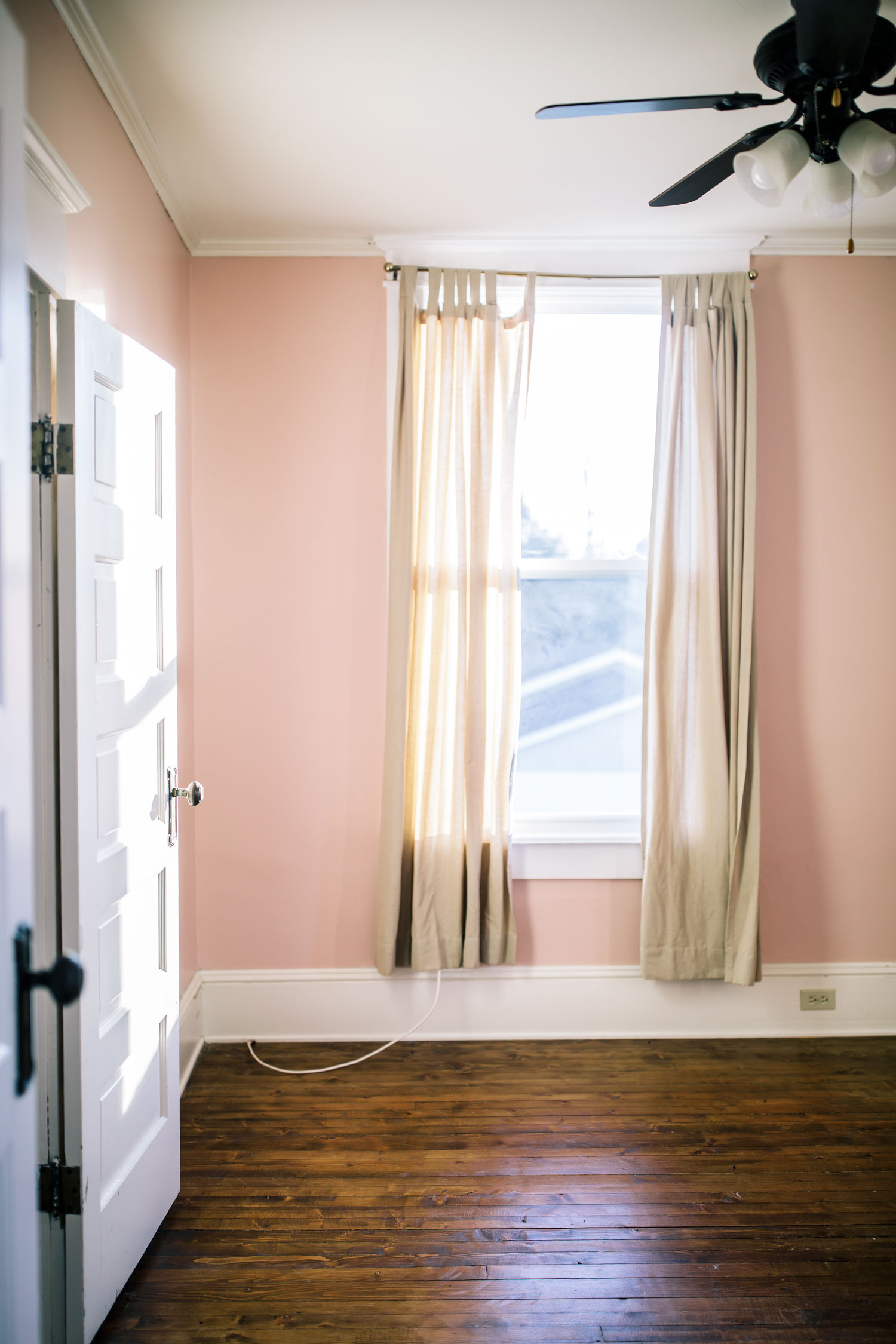 Guest Bedroom: To give you an idea of what the original floors look like, here they are in the guest bedroom. We're really hoping we can get them back to this in the nursery. While I don't have any huge plans for this room at the moment, aside from painting, it's a large room with lots of potential.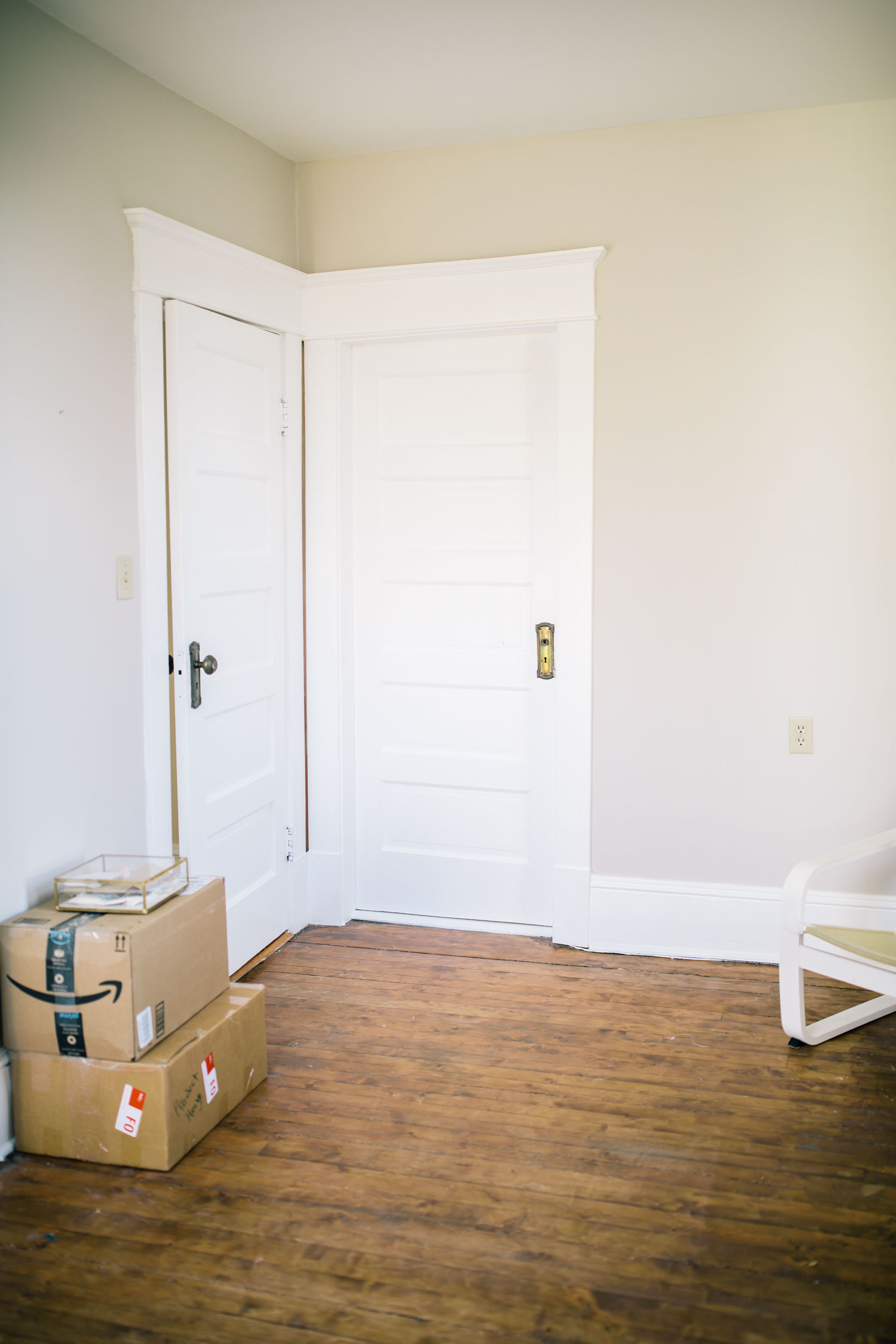 Office/Second Guest Bedroom: This room was originally going to be the nursery but we changed our minds as we liked the location of the other room better. I think this room will turn into our office and again, I think it has a ton of potential.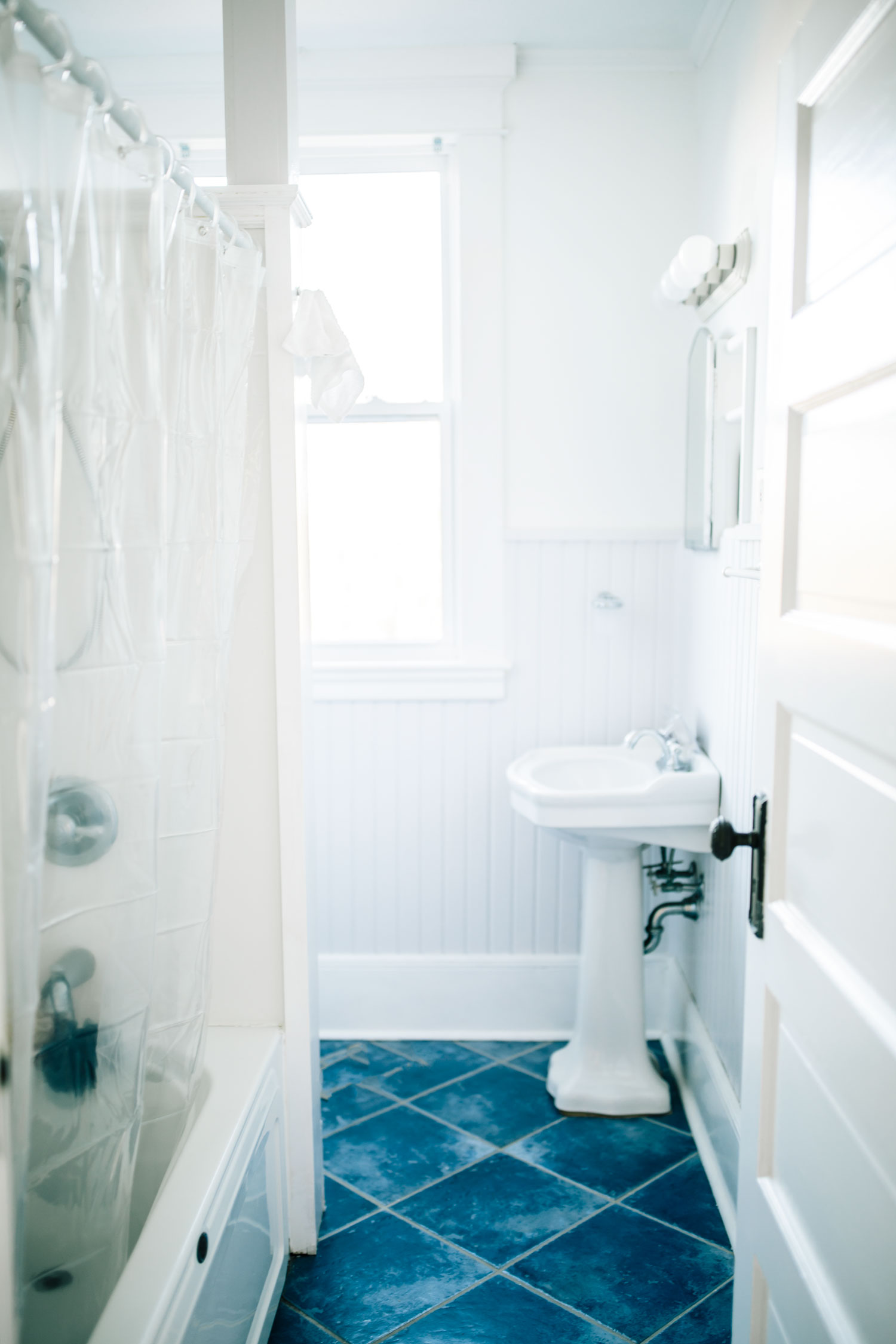 Upstairs Bathroom: This smaller, but full bathroom is sort of an L shape that I've never seen before this house. Again, lots I want to change in this bathroom from the floors to the tub but for now, it is workable.
This post was proudly brought to you by Efficiency Nova Scotia