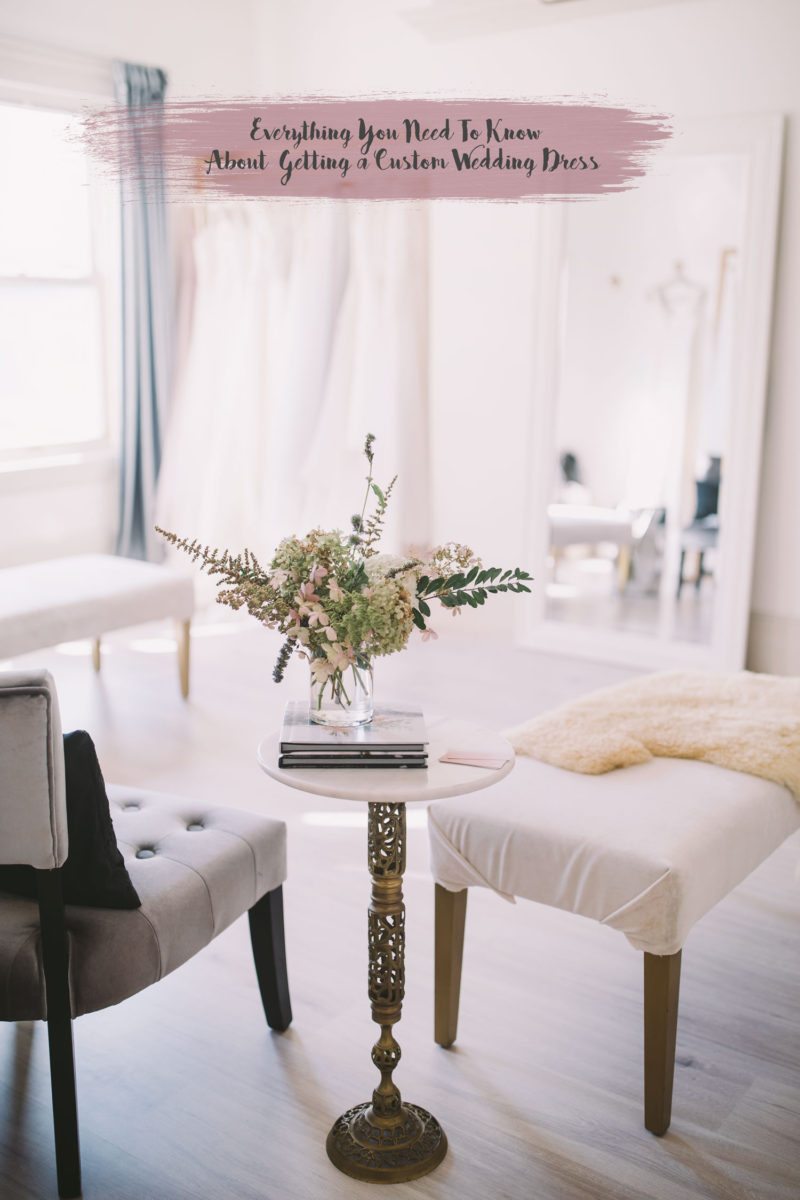 After getting engaged, one of the things I was most excited about was finding my dream dress, as most are. I shopped around at a few places in Toronto with my sisters and tried on so many dresses that I honestly don't think I could count. There were a few that I loved but there was always something about them that simply didn't feel right. The entire time I was browsing for dresses, I had Katrina Tuttle, a wedding dress designer in Halifax, in the back of my mind. I kind of felt like it was a sign and so finally, after having no luck with off-the-rack, I e-mailed her a few inspiration photos and asked her about the custom design process. Katrina was immediately so warm and welcoming and excited about creating my dream dress. From our first e-mail to our first (and now second) appointment, I felt an ease that I hadn't previously felt when trying on other dresses. I knew that going custom was exactly what I needed to do to end up with a dress that I was 100% in love with. If you're wondering, a couple of the reasons I didn't reach out to Katrina at first was because 1. I thought that process of creating a custom wedding dress was going to be complicated and time-consuming (it isn't) and 2. I thought that it was going to be way out of my budget (it wasn't). I ended up realizing that if you have your heart set on something or if you even have an idea in your head, it is so worth it to investigate the possibilities. I could not be happier with my decision to go for a custom wedding dress so, for those of you who are interested in going custom on your wedding day, I recently reached out to Katrina and asked her a few questions about what the process looks like. She graciously answered them below so keep reading to find out everything you need to know about getting a custom wedding dress created especially for you!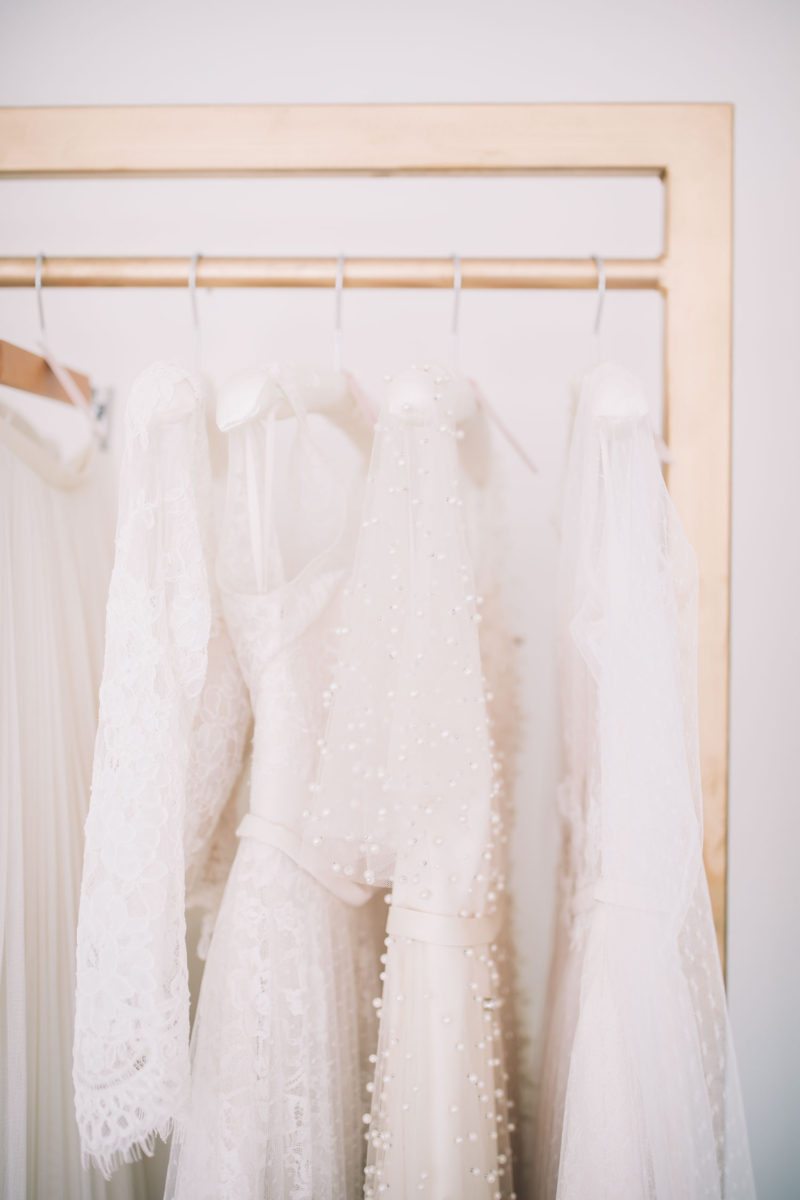 Firstly, can you tell us a little about Katrina Tuttle Bridal and the kind of wedding dresses you design?
The Katrina Tuttle Bridal label focuses on fine fabrics and beautiful details for the contemporary and romantic bride. We offer both full Custom Design and a Made to Measure Bridal Collection. Custom Design allows the bride to be a part of creating her bridal vision from sketch through to a completed gown. Our Made to Measure Collection is a semi-customizable collection of gowns allowing the bride to make tweaks to the design to fit her vision and personality.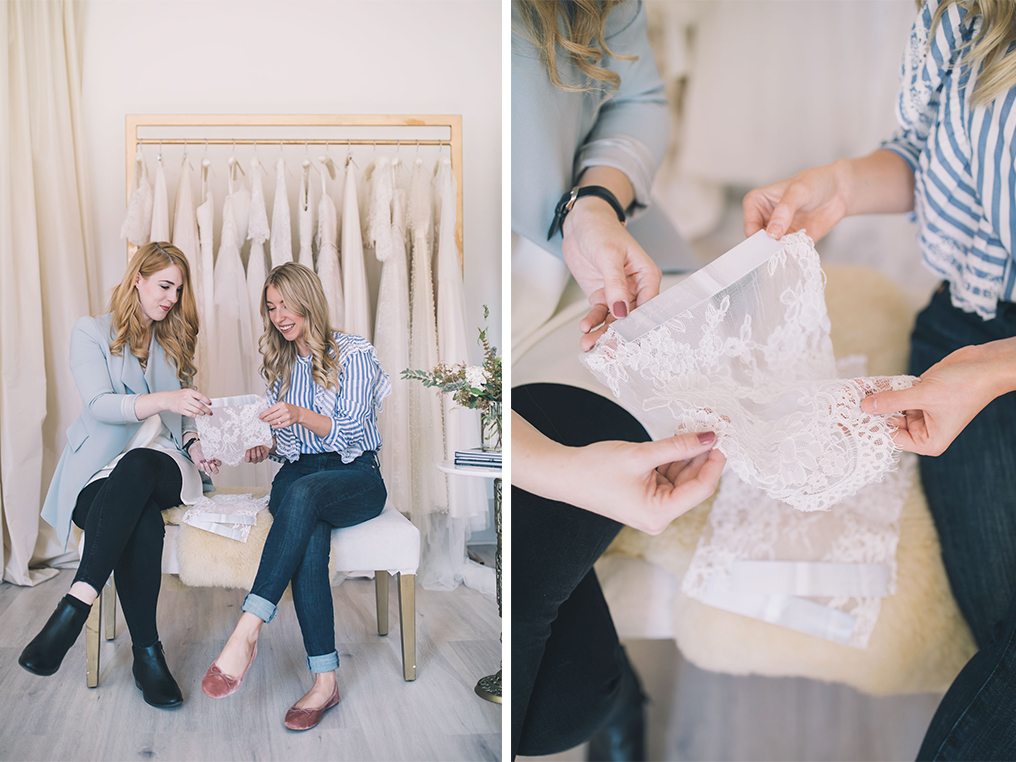 What does the process of creating a custom wedding dress look like? (how many appointments, timeline, etc)
The process starts with a consultation where we chat about all of the elements the bride envisions in her gown, from silhouette to fabrics and design elements. From this, a watercolor sketch of the bridal vision is created. The gown then comes to life through fabric selection and gown fittings. Most custom designs start ten months to a year prior to the wedding date, the number of appointments can vary depending on the design but usually, a bride will have 2-4 gown
fittings.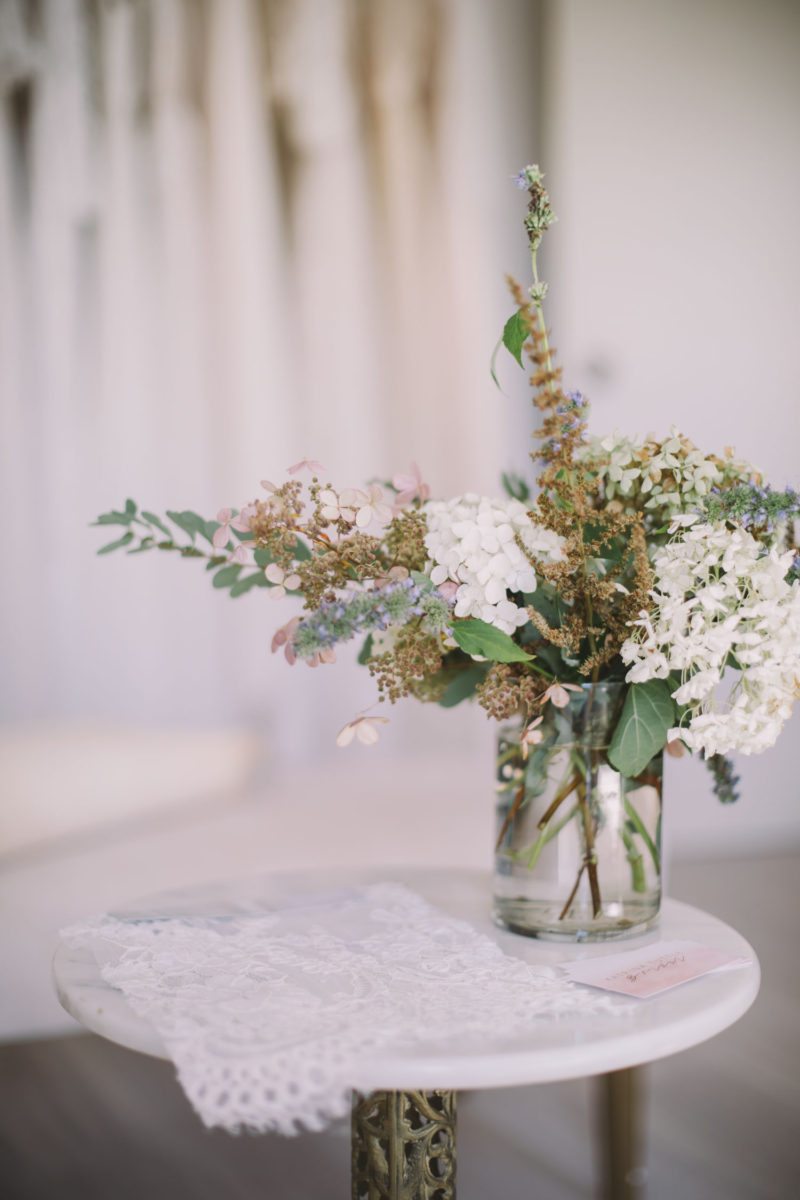 Do clients typically have an idea of what they want before reaching out to you or is it more of a collaborative process?
Custom Design allows the bride to develop an inspiration or include key elements that are important to her bridal vision. It can start with the love of a certain fabric, beading, design element or even a silhouette. Each design process is tailored for the bride so there is no wrong way to start as we work together to bring her gown to reality!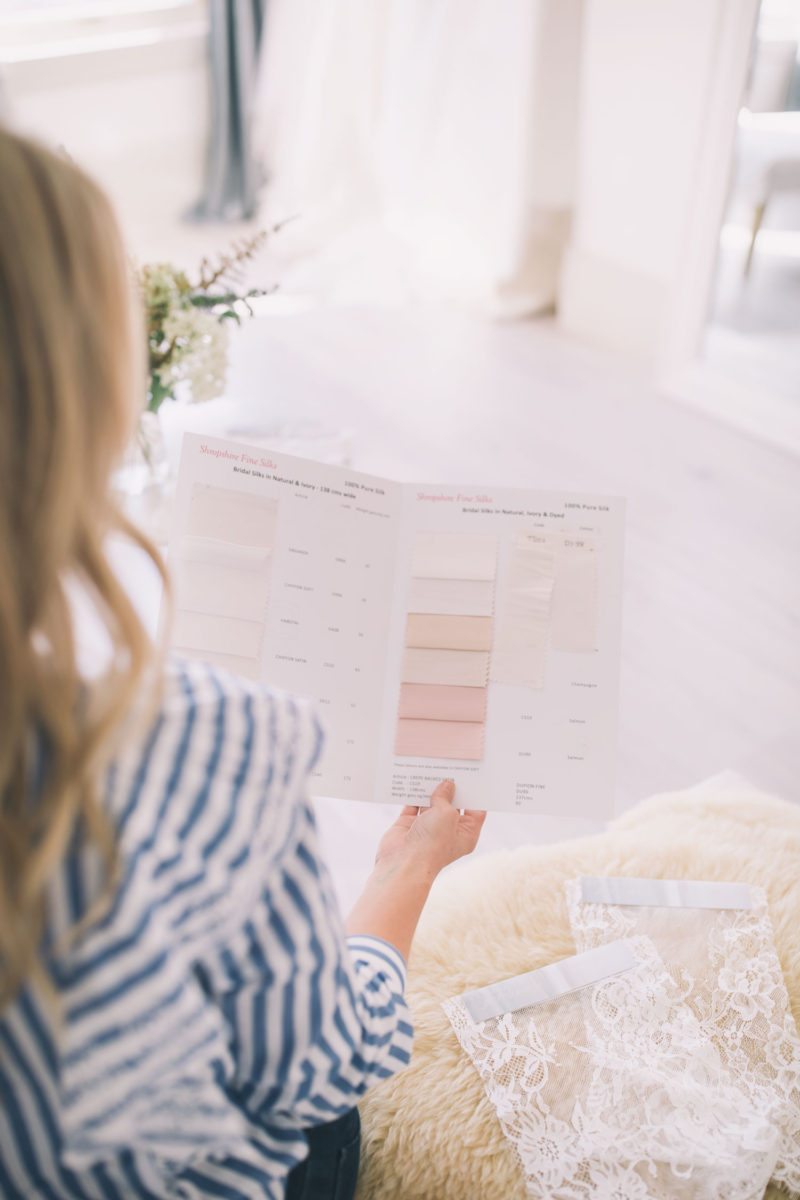 Is a mood board typically helpful?
Getting a sense of the bride's vision for her wedding can be helpful to bring her bridal vision to life and express the feeling she wants her gown to embody.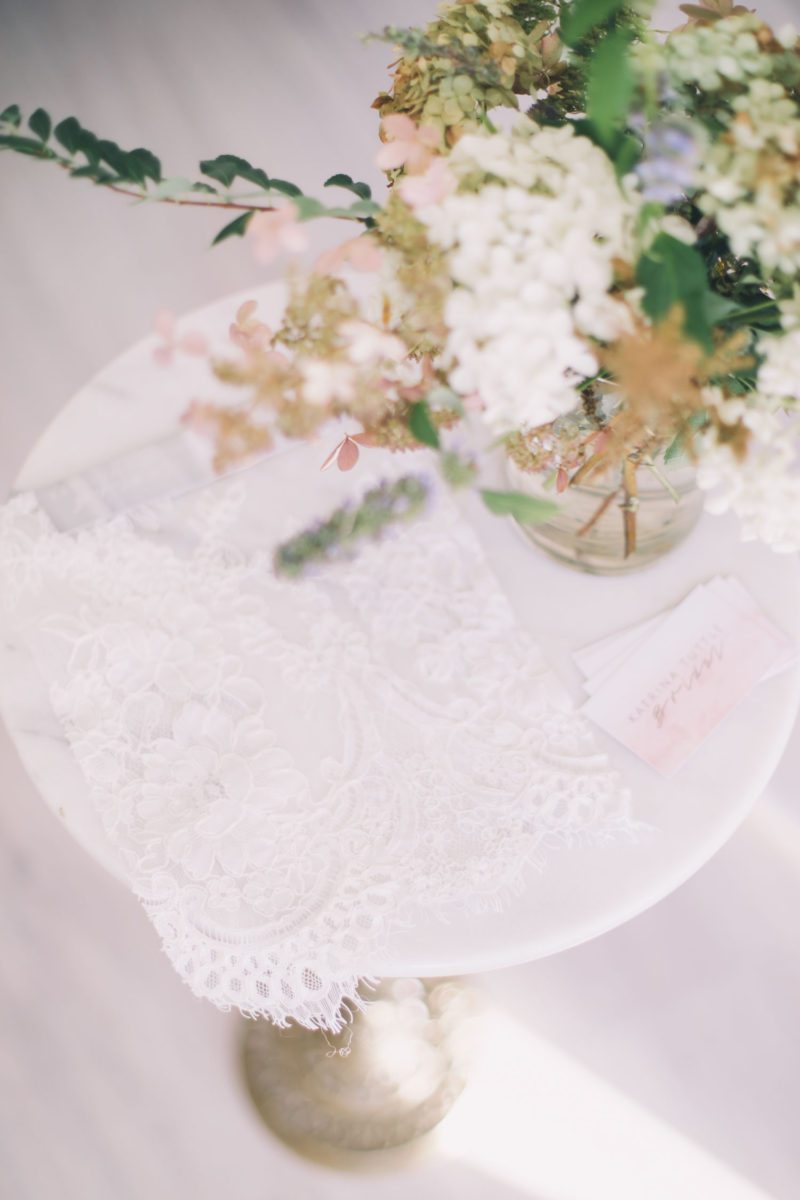 Once the design is finalized, can you make alterations?
Custom design is an evolutionary process allowing the bride the option to make changes or
tweaks to her design through the beginning stages of her gown.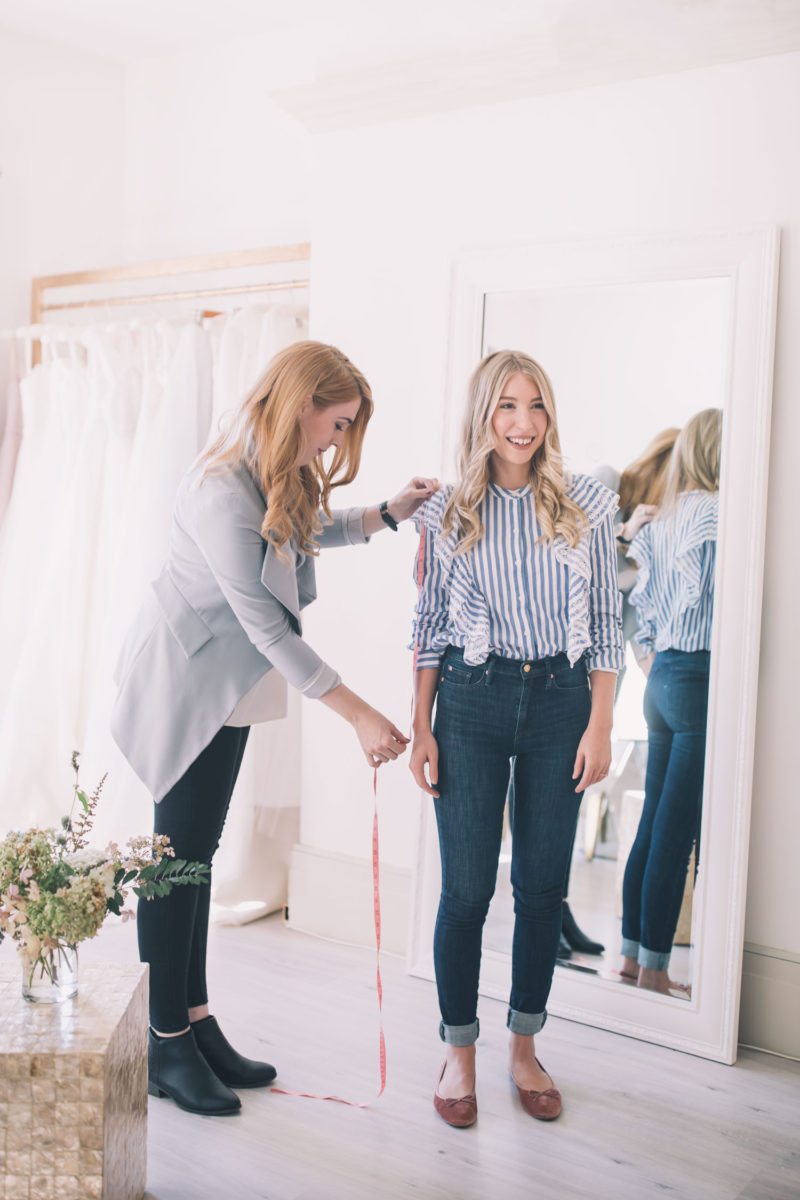 Do clients typically want a veil to go with their dress?
For the upcoming season, we are seeing a lot of brides pair veils with their gown. We offer the
option to custom create veils to match gown color, lace or design elements – so if a veil is a
must have for the bride she can have the perfect pairing for her gown!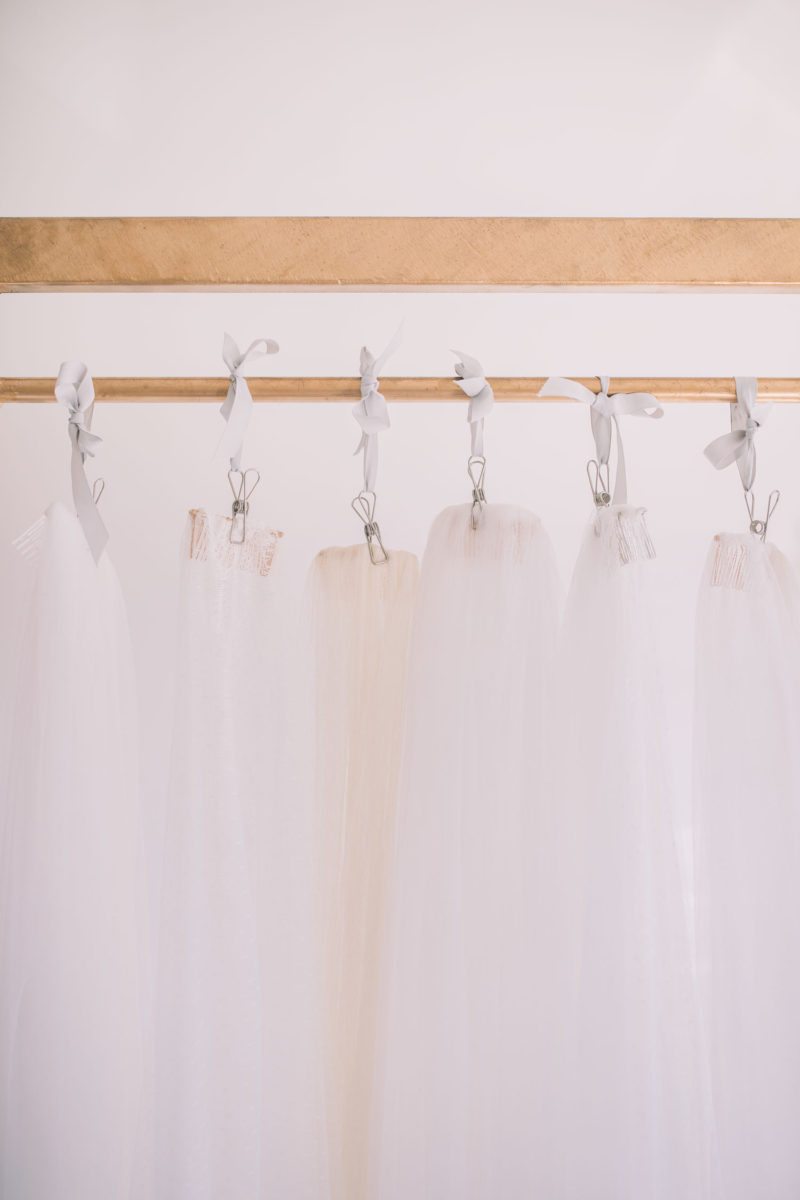 And there you have it, everything you need to know about getting your wedding dress custom made by Katrina Tuttle! Be sure to check her out on Instagram and if you have any other questions you're dying to know, please leave a comment in the comment box below and I'll ask Katrina on your behalf. Happy wedding dress shopping!