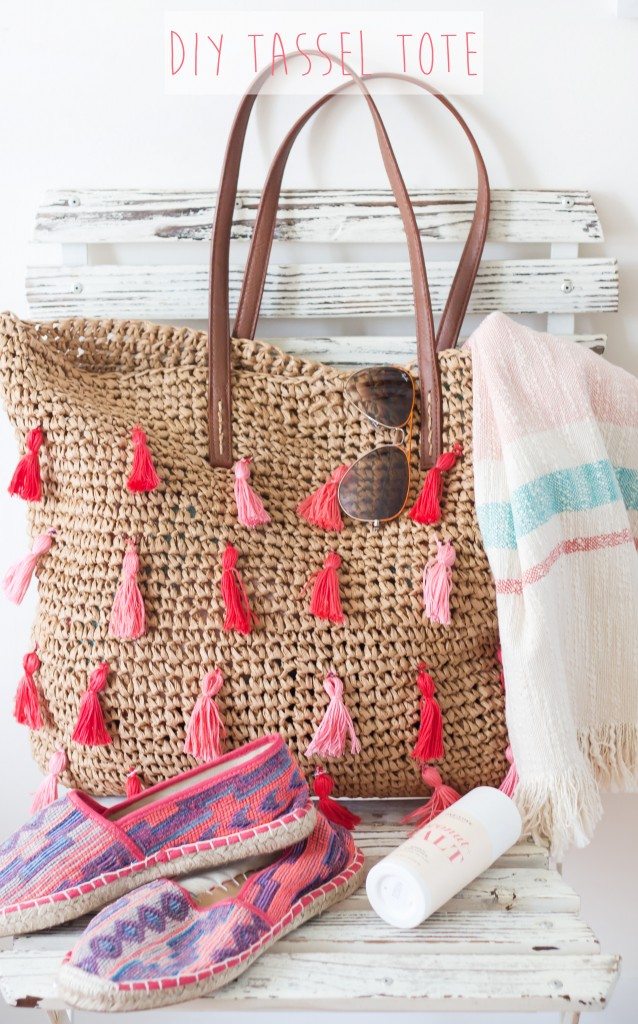 Tassels are absolutely everywhere this season. From home furnishings to clothing, shoes and accessories, you name it there's probably going to be a tassel attached to it. Ever since I created my tassel bedding this past March my mantra has been "if you like it then you shoulda put a tassel on it" *Sings in Beyoncé voice*. I have been dying to share this DIY tassel tote with you because it is just soooo adorable and perfect for summer! I love this pink ombré version that I have created and can't wait to carry it around everywhere with me everywhere this summer. I think that adding tassels to a simple beach tote is such a simple and fun way to elevate a basic bag into something so eye catching and unique.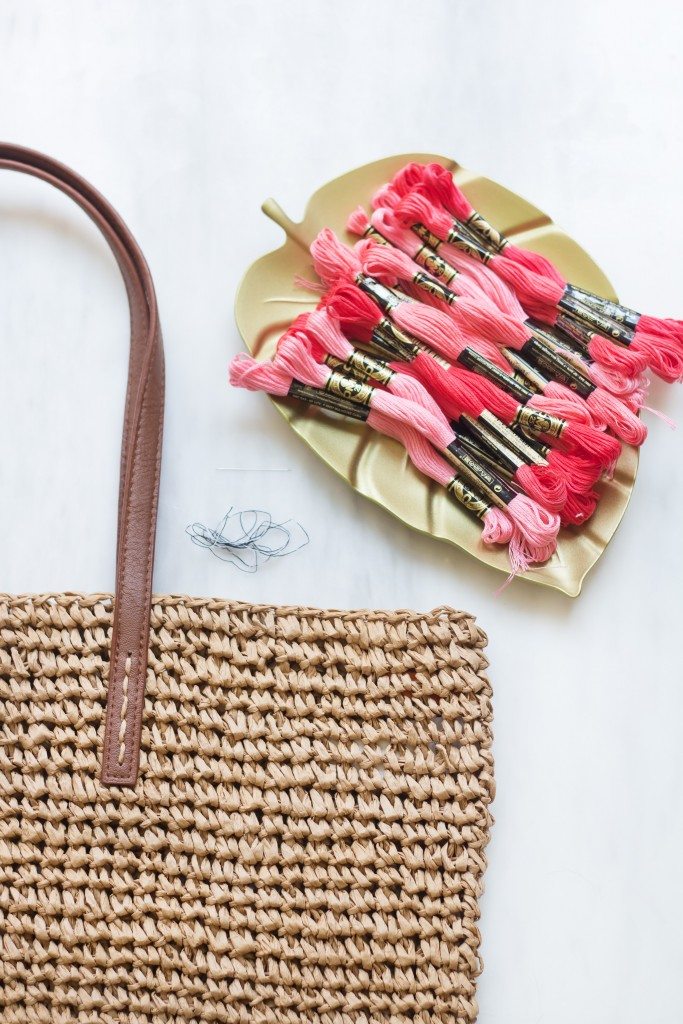 What You Will Need:
1. Tote (here, here & here)
2. 12-24 skeins of embroidery floss (front & back)
3. Sharp scissors
4. Needle and thread


Step 1: Remove paper from embroidery floss and open it up so that you have a long oval shape.
Step 2: Cut 2 small pieces of string and tie one of them underneath the top of the string and secure it with a double knot. You can also make a small loop with the string so that it will be easy to sew onto the tote later.


Step 3: Tie the second piece of string that you cut tightly around the floss about 1/4″ of the way down to create a small ball of the top. Trim the remainder of the string.
Step 4: Use sharp scissors to cut your tassel loose. Make sure to cut it evenly in the middle of the skein so that your next tassel with be the same size. Each spool of floss will make 2 tassels.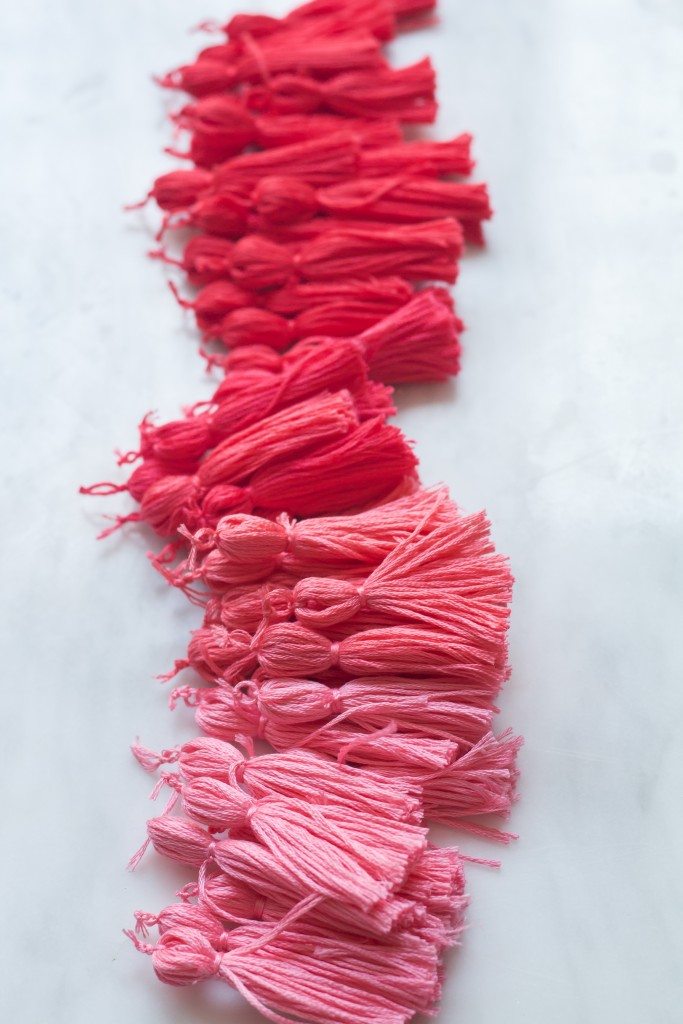 Step 5: I only put tassels on one side of my tote and made 4 rows with 6 tassels in each (12 skeins) you will need 24 skeins of embroidery floss if you want to do the front and back of your tote.


Step 6: Colour coordinate your tassels and line them up in the order you want them to appear on the tote. I made a ombré colour scheme, making sure to make each row slightly different so they didn't look too uniform.
Step 7: Take the needle and thread and carefully sew each tassel through the holes in the tote. This part is really simple so all you have to do is make sure that the tassels are secure.