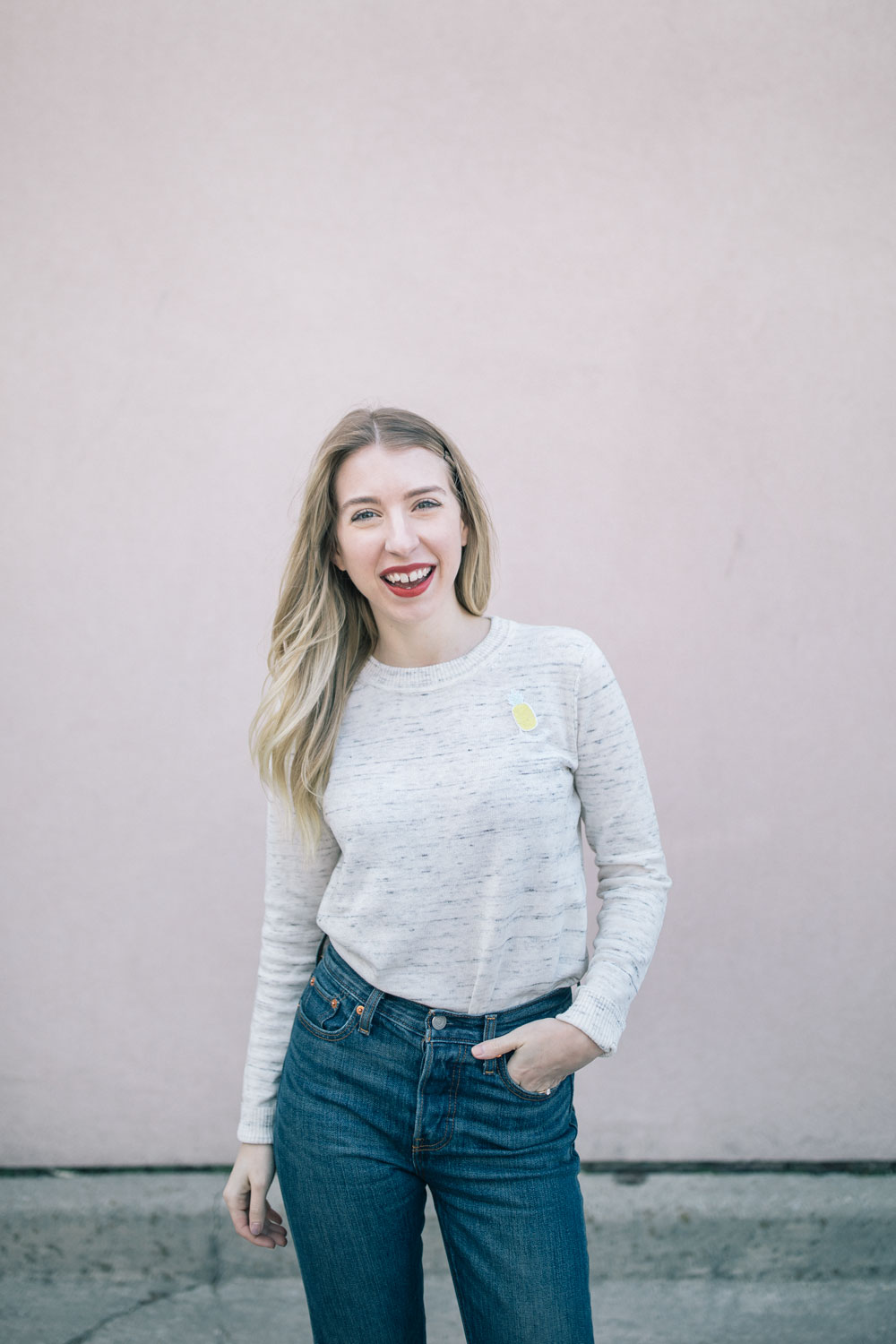 It feels like it has been ages since I've created any type of DIY, so today I'm easing back into it with this incredibly simple, yet seriously cute patch sweater DIY. The other day I was in the J.Crew showroom pulling some looks for the blog and among the gorgeous pieces, I spotted this sweet embroidered lip sweater. While I am completely in love with the J.Crew sweater and am in fact going to be wearing it coming up on the blog this Thursday, I thought to myself that it would be really easy to create my own version of the J.Crew embroidered sweater for a whole lot less. I picked up a sweater for under $30 and this really cute pineapple patch from Good Egg in Toronto that was originally a pin that I just pulled off and simply sewed it on. I love how fresh and springy this DIY turned out to be and also love that it is so customizable. If you're looking to ease yourself into a DIY project this might just be the one to do it with!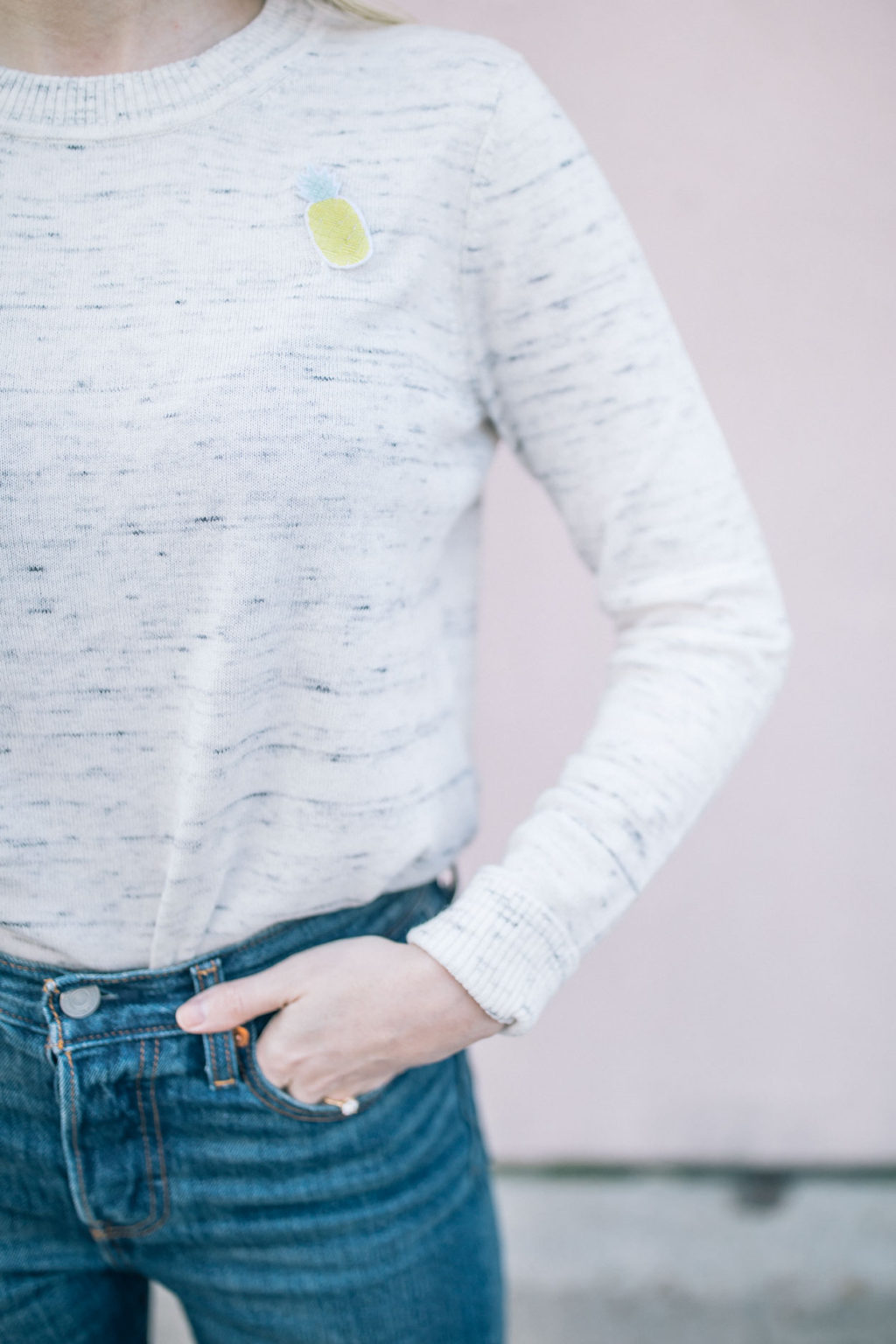 What you Will Need:
1. Sweater (mine is available for $29.99 here)
2. Patch of your choice (similar pineapple version here)
3. Sewing needle and thread OR an iron depending on what type of patch you have
How to Make:
1. This DIY could not be simpler! All you have to do is find the spot where you'd like to place your patch and either iron it on using the directions given (usually just place it down, cover the patch with a sheet and iron on both sides for 20-30 seconds each). If your patch needs to be sewn on like mine did, simply pin the patch in place and sew around the edges of the patch with the same colour thread as to match the patch.