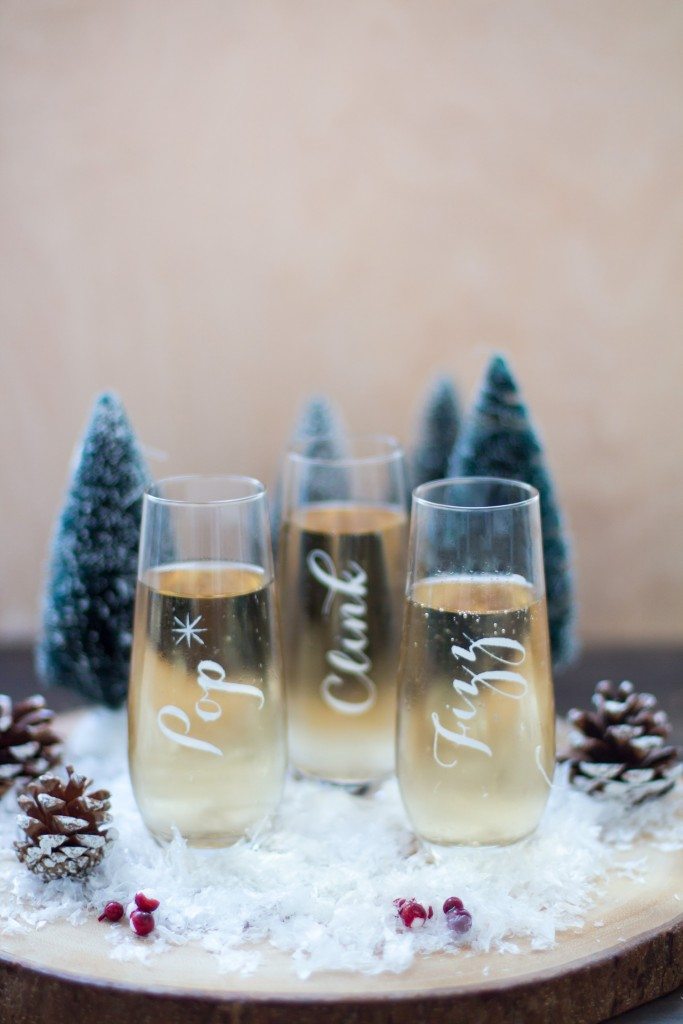 What better way to kick of the Holidays than with a celebratory DIY! These pop, fizz clink champagne flutes are an easy way to elevate any holiday party and your guests will hardly believe it when you tell them that you've made them yourself. I am not a calligraphy pro by any stretch of the imagination so when I found these sticker stencils at Michael's I was thrilled that I could achieve the calligraphy look without actually having to write anything! Read below to see how I made these glasses.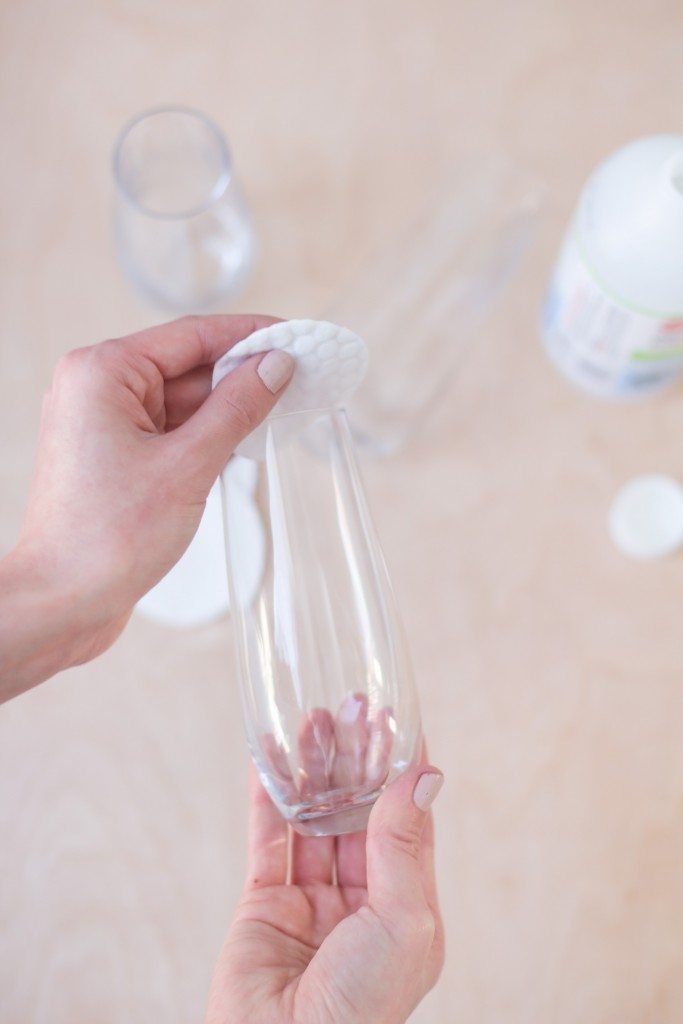 Supplies:
1. champagne flutes, or glasses
2. rubbing alcohol / cotton pads
3. glass paint in your choice of colour
4. sponge brush
5. stick on stencil letters (mine are Martha Stewart found at Michael's)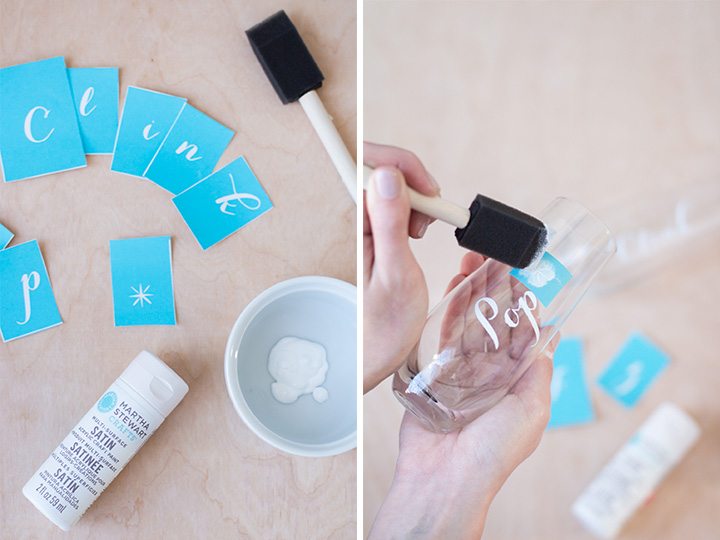 Step 1: Pour some rubbing alcohol onto a cotton pad and clean the glasses thoroughly with the alcohol.
Step 2:Using either painters tape or your eye (I guessed) stick the first letter where you would like it on the glass. I chose to do mine in a vertical line.
Step 3:Using a very small amount of paint, you don't need more than a tiny dab on the corner of your brush, paint the first letter using up and down patting motions. Make sure that your letter is fully coated and even before removing the sticker.
Step 4:Because these were all separate stickers I had to make sure to cut each letter as close to the line as possible so that the word would be close together. Once I removed the first sticker I allowed the letter to dry (about 4-5 minutes) before applying the next sticker, and so on.
Step 5: Cure painted glass using this method.