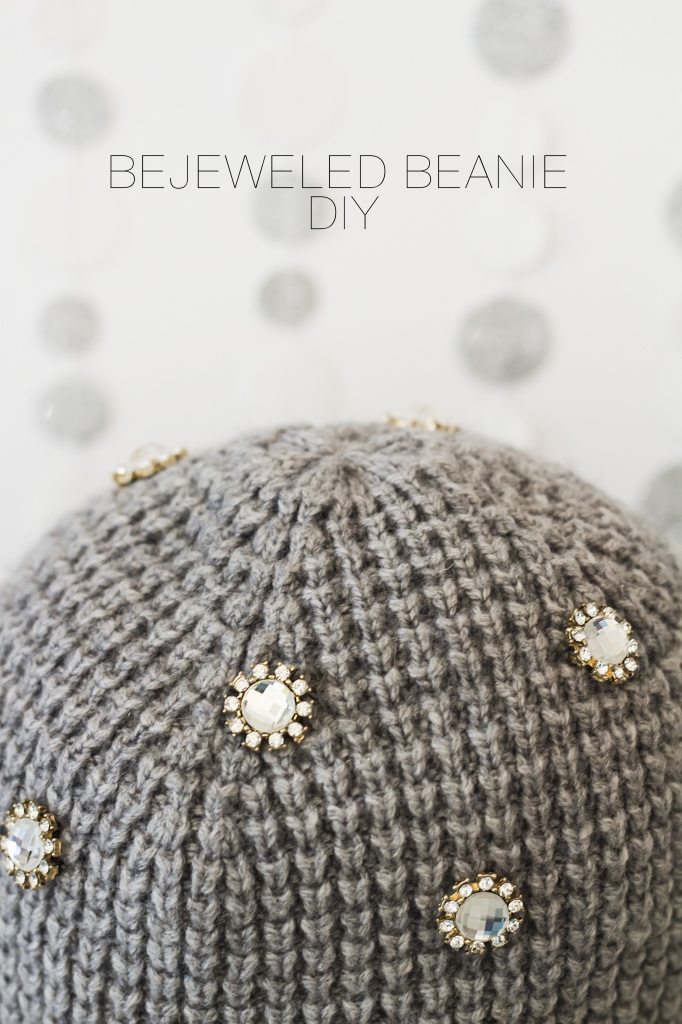 As of late I have been noticing a plethora of cozy knit winter accessories adorned with beautiful embellishments everywhere I go. From this beautiful beaded beanie, to this hat that looks like it's raining crystals, these bejeweled beanies have been calling my name. The prices however, have not. I've found that most of the beanies I have been lusting over priced at upwards of $90, and after all of the money spent on the holidays, it's not justifiable. I realized, making my own bejeweled beanie would be a much better, and economical option. I purchased an adorable grey knit hat at Joe Fresh for around $12, and these gorgeous beads at Michaels for $11/7 beads. I purchased 3 sets of beads, but Michaels always has an online coupon for 50% off one item, so one package cost $5.50. For half the price of a store bought beanie, I made myself one that I LOVE, and can also say I "designed". Check out below to see how I did it, and how you can too!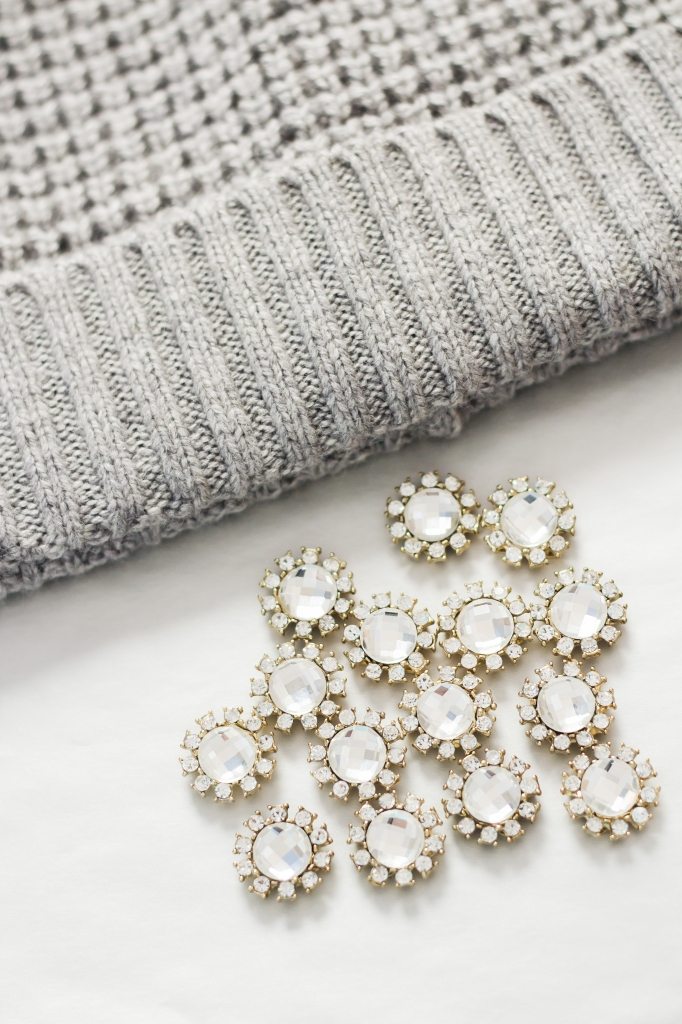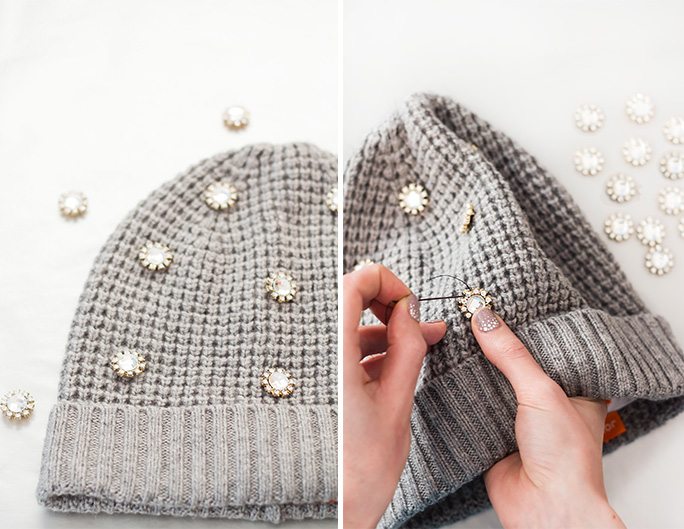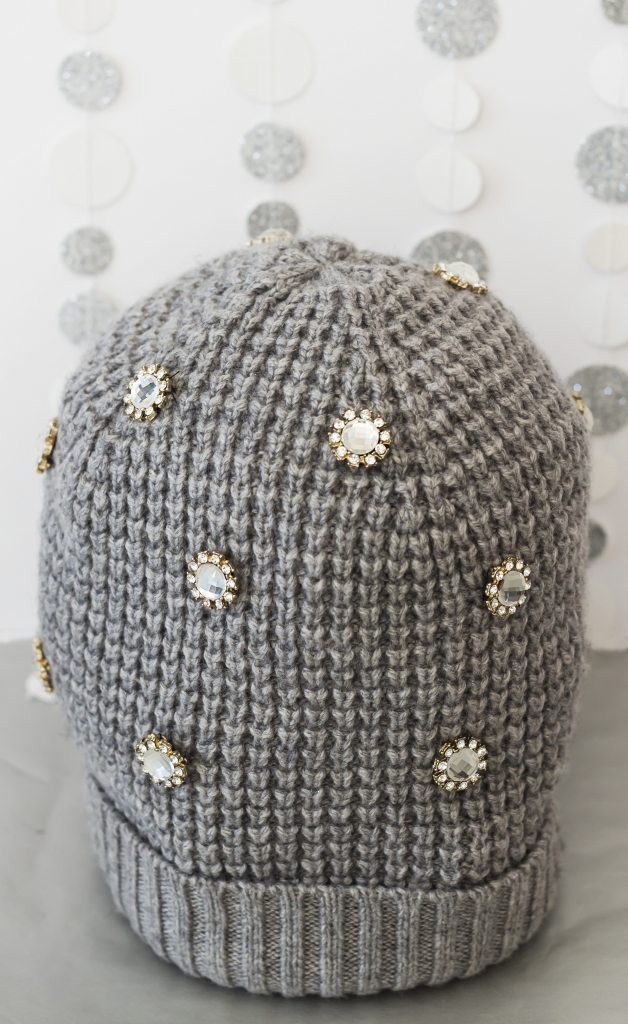 What You Will Need:
1. Beanie
2. Beads, or jewelled embellishments.
3. Sewing needle and thread
4. You can also hot glue gun instead of sewing on your jewels. Just make sure to put a piece of cardboard inside the beanie to separate the sides.
How To Make:
1. Lay out the beads on the hat to figure out where you want them to be placed.
2. Using your needle and thread, sew and secure the beads onto the hat.
3. If you are using a hot glue gun, be sure to slide a piece of cardboard inside the beanie. Turn on the glue gun, squeeze a bit onto the bead, and place the bead onto the hat, holding the top of the bead down firmly with your index finger. Allow time to dry before wearing.