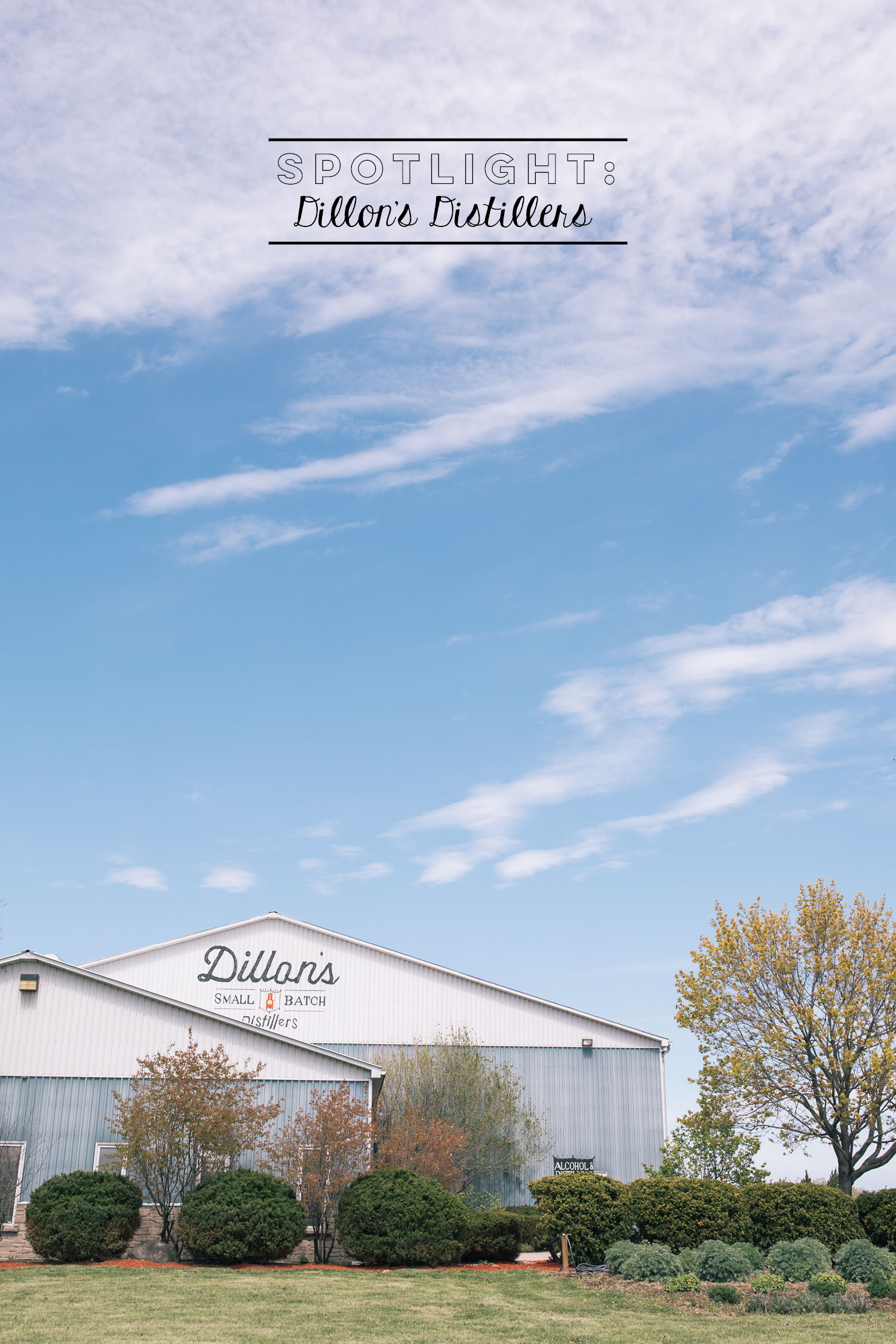 It has been a while since I've shared a spotlight feature here on the blog and needless to say, today's post is long overdue. I had been meaning to take a trip to Dillon's Distillery for a couple of years now and finally had the chance to do so a couple of weeks ago. This tiny, albeit beautiful distillery in the small town of Beamsville, did not disappoint. There isn't a detail that was overlooked at Dillon's, which didn't surprise me since I had already thought that their spirits and packaging were top-notch. Jamie and I were both able to take a tour of the distillery and learn first hand what goes into creating small batch spirits. I learned so much about this incredible Canadian company and was lucky enough to have a ton of questions answered that I'm sharing with you today. If you're visiting Toronto or heading out to Niagara Falls, I'd highly recommend making the trip over to Dillon's Distillery, you won't be disappointed.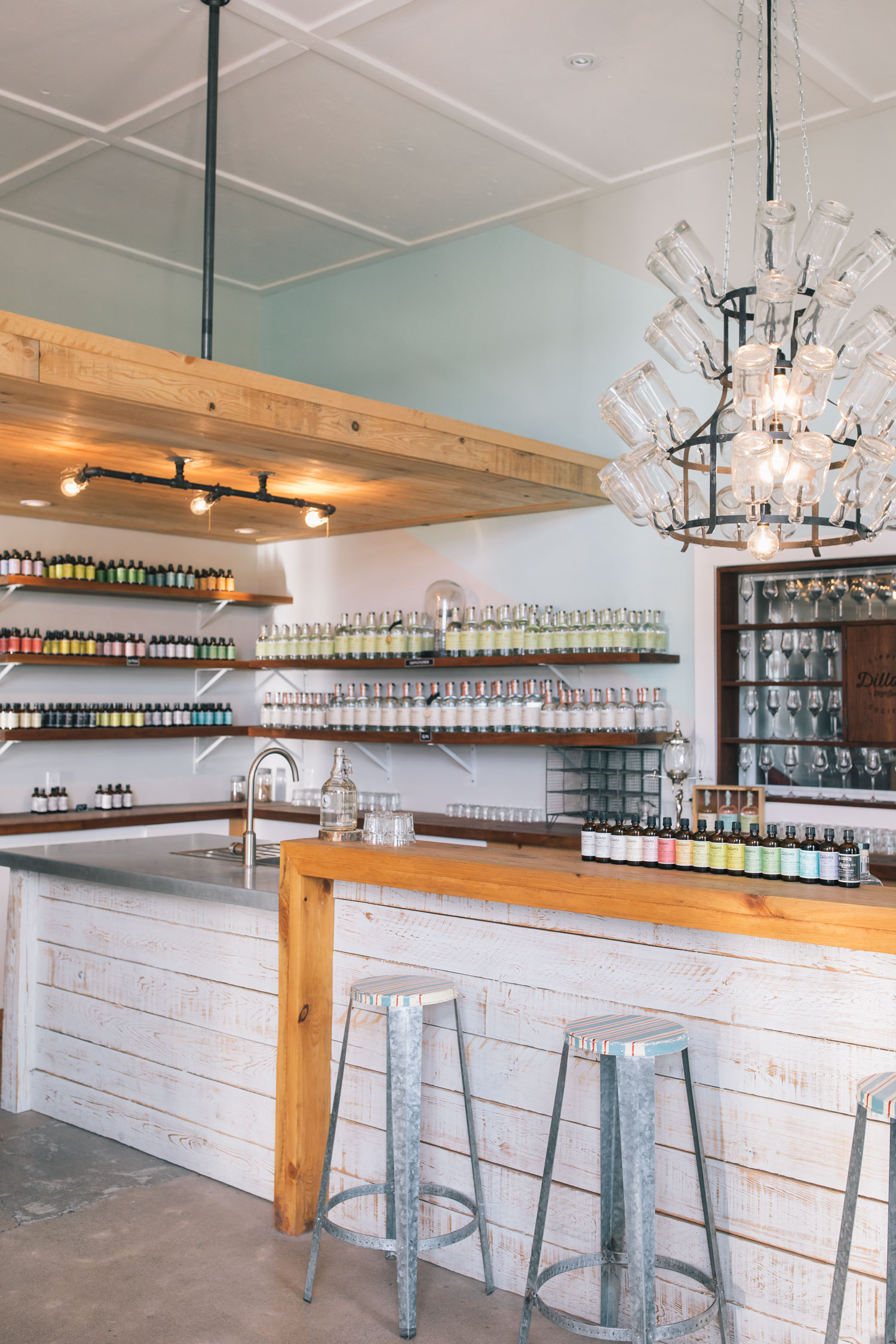 For those that don't know about Dillon's Distillers, can you please give us a bit of the backstory about how the company came to be?
The distillery opened in December 2012 after years of work leading up to opening. We are a family run business with Geoff Dillon at the helm. The vision has always been to craft unique spirits, using local ingredients; most importantly Rye Whisky. So much work and time and sweat and tears (and more hard work) has gone into building our brand and sharing our story. We really are about honesty; telling the story of the ingredients we use and the people that play a part in crafting our spirits and we love sharing that with the world! We've been so incredibly lucky that spirit lovers and cocktail makers have embraced what we are doing, they all feel a personal connection to Dillon's and it's pretty special.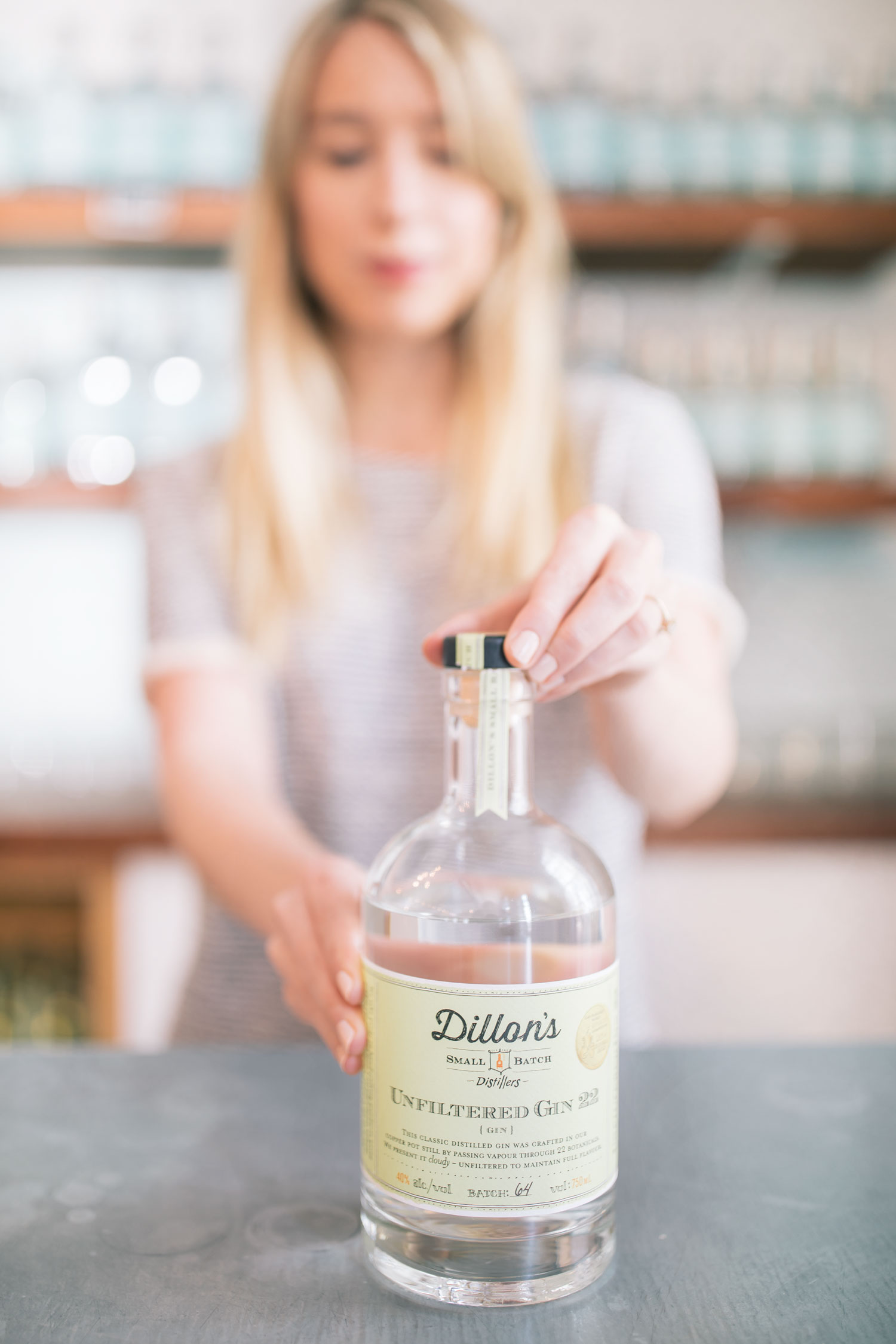 What is the most popular spirit that Dillon's currently offers?
Our most popular spirits would definitely have to be the Unfiltered Gin 22 and Rose Gin. The Gin 22 is such a big hit thanks to its wonderful floral and citrus notes. It's really not like any other gin on the shelves today. The Rose Gin is such a departure from both a traditional gin and a liqueur that and people can't seem to get enough of it. It's so great on its own over ice or in a French 75!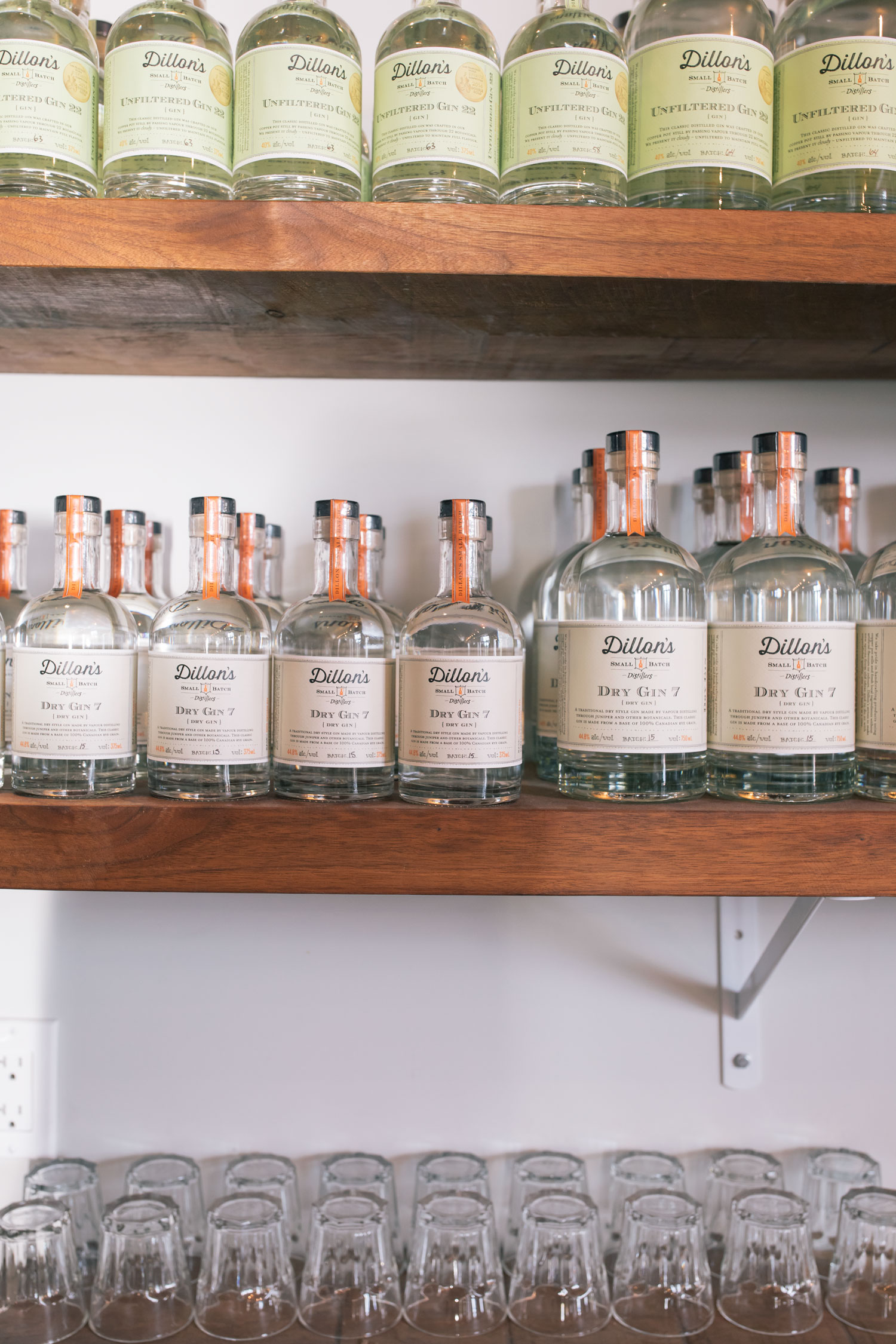 Dillon's is known for the Gin 22, named because there are 22 different botanicals inside the bottle. Where did this idea come from and what are some of the unique flavours you use?
The idea with the Unfiltered Gin 22 was to create a gin unlike anything else. It took quite a few test batches in the lab to get to this perfect recipe of botanicals! (what a hard job eh?!) With huge notes of lavender, hibiscus, and citrus, it is so amazing in any fun, fruit based summer cocktail! You will also find a bit of sweetness left from our grape spirit base so it's even great just solo with ice.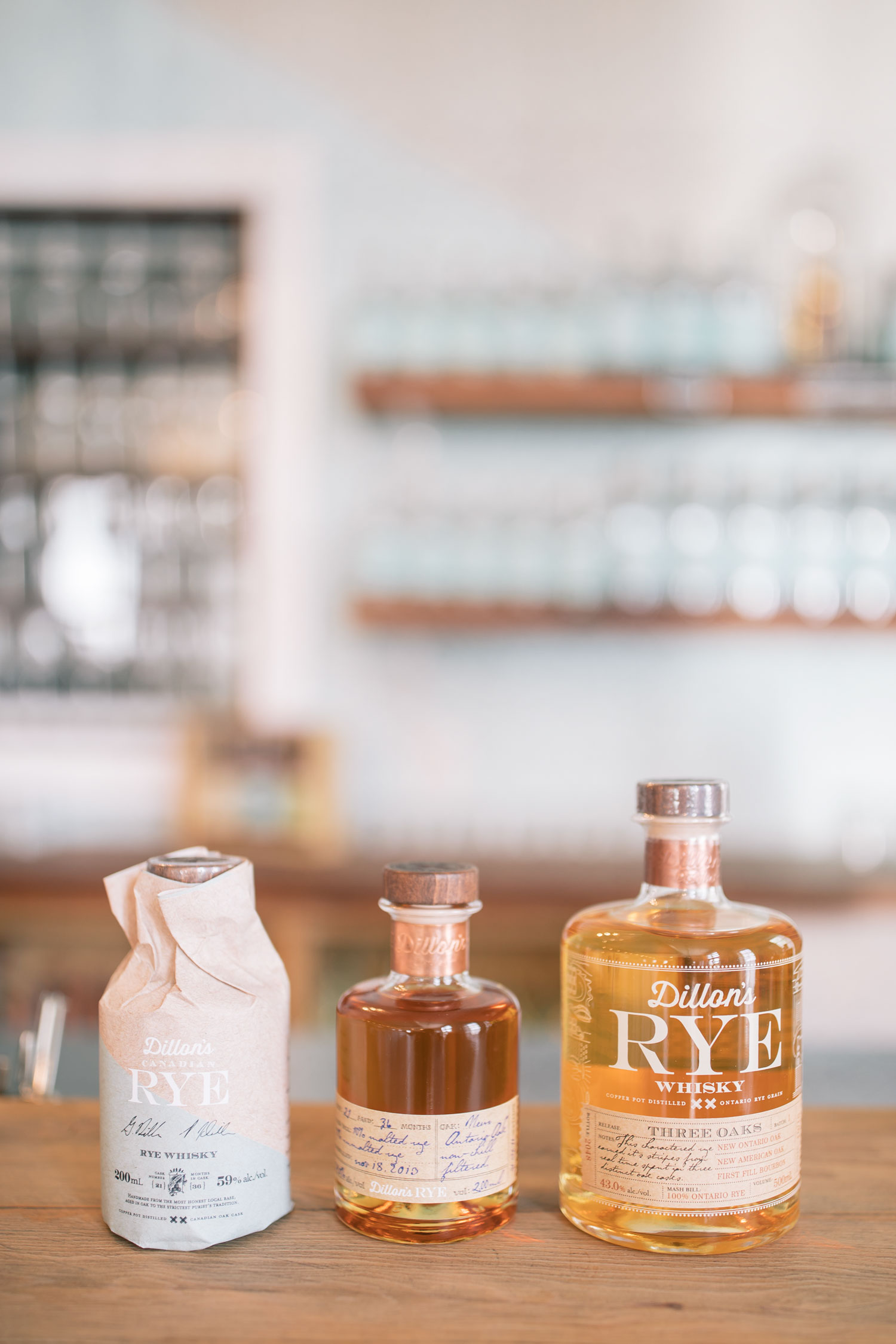 You've recently launched Dillon's Rye Whisky, made from 100% Ontario grown rye. I know that this has been a long time coming, so I'm wondering, what does it mean to Dillon's to finally have it on shelves?
This is really what we set out to do. To create a Rye Whisky made in Canada using 100% rye (and Ontario grown rye to boot), aged in oak. We have been filling barrels since the very beginning in 2013 and experimenting with different types of oak. We have new Ontario oak, new American and first-fill Bourbon barrels. They all bring different flavour profiles to the table so finding the right blend was a pretty big undertaking. We brought in a consultant to help with the final blend and we are so happy with it!
From The Dillon's Website: To be called Canadian Rye Whisky means something. To be called 100% Rye Whisky made in Canada means something more. It means pride. It means at least three full years of aging in oak casks. It means made from nothing but pure rye grain – no barley, no wheat, and no corn. It means distilled one batch at a time in pot stills – not continuously in columns. It means no flavourings and no colourings were ever added. It means what we put on the label is what is inside the bottle. It means liquid truth. Years and years and years of planning, investment, hard work, sweat, tears, wins, luck and good people. That's what went into making this bottle. This whisky is more than a richly unique tasting rye, it's the liquid history of the people and places involved in producing an obsessively honest, purist's dream of a Canadian rye whisky from 100% Ontario ingredients. We are proud to introduce to the world our truly grain-to- the-glass Dillon's Rye Whisky.
Distillers Notes: The Dillon's Rye Whisky is crafted, grain to glass, using 100% Ontario grown rye. This rye whisky was aged in three oaks; 7 first fill Bourbon barrels, 2 new American oak barrels, and 1 new Ontario oak barrel. It expresses the harmony that exists between the Ontario rye grain and the oaks barrels. It is light, fresh and delicate with aromas of clover honey, floral, sweet tree fruit and green tea. The palate expresses mild wood tannin similar to steeped tea creating a truly harmonious Whisky! Filled in 2013 and early 2014, these casks have aged for more than the minimum for Canadian Whisky. We summoned help from one of the world's best whisky blenders, Michael Booth to aid in the creation of this blend. He is credited with creating the recipes for some of Canada's best whiskies.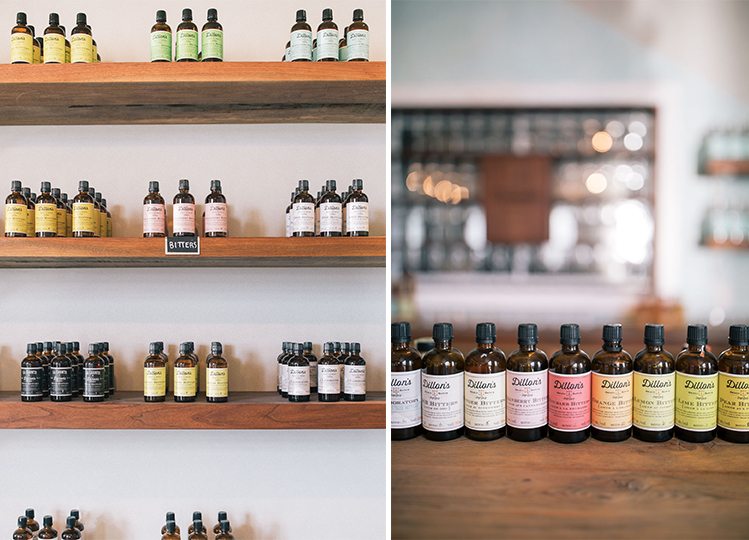 Besides spirits, Dillon's also makes one of a kind bitters that have some pretty unique
flavors such as rhubarb and hops. Where does the inspiration for bitters flavours come from and what does the process of making bitters look like?
The inspiration for bitters flavours really comes from what is happening in the cocktail scene at the moment. We know that bartenders have it nailed down when it comes to drinks and balancing flavour but we want everyone at home to be their own "expert barkeep" too. We offer such a variety because we use what we grow in our own gardens and farms around us. We have everything covered from the traditional aromatic style (the DSB Bitters) to less heard of flavours things like rhubarb, angelica and wormwood. Wormwood, with its intense anise flavour is great in more savoury cocktails or something like a Sazerac (to replace absinthe if you can't get your hands on one of ours) and all the fruit based flavours work in your summer bevvies and a go-to G&T.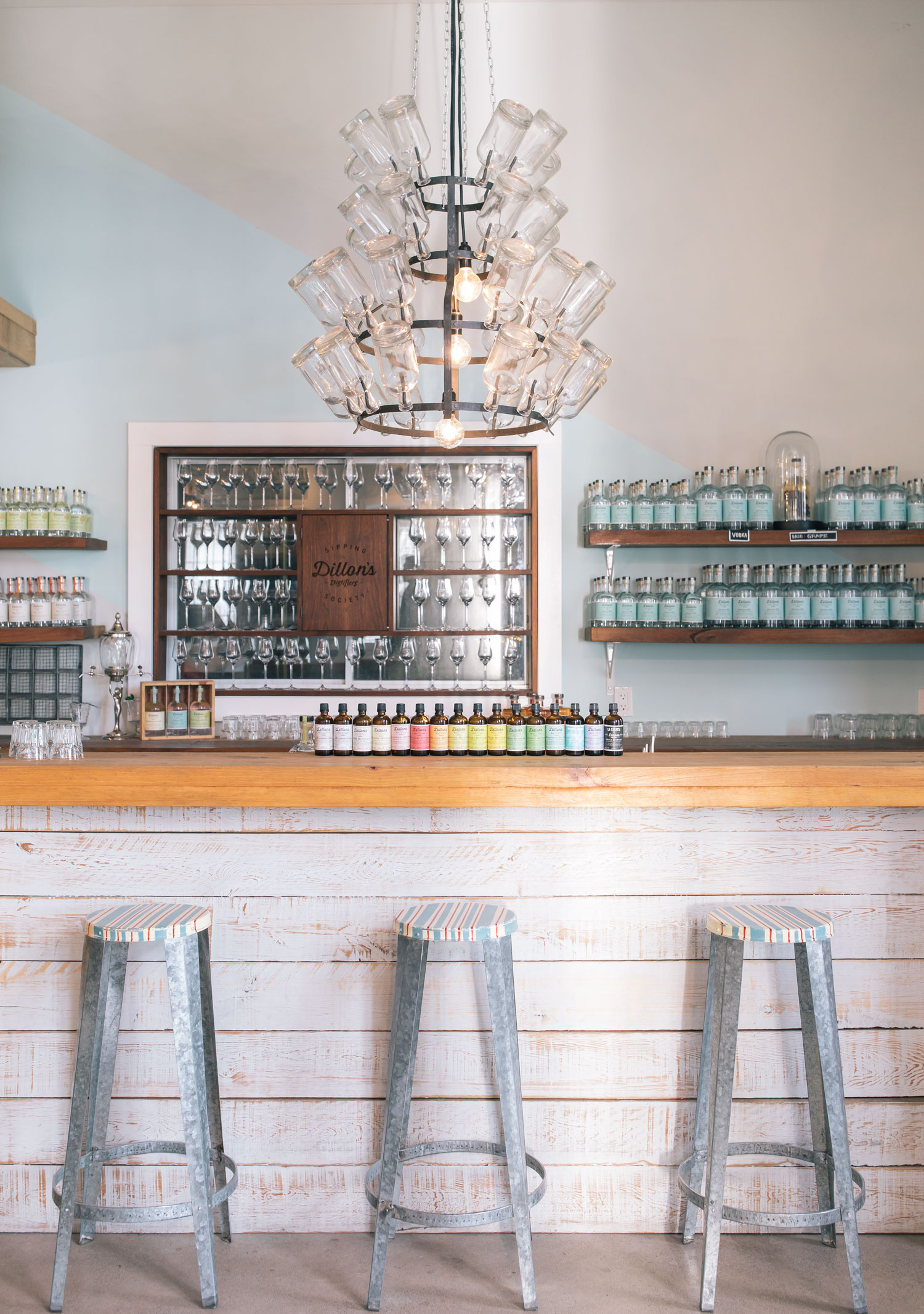 Most of Dillon's spirits are made using locally sourced products and you actually grow a lot of the botanicals you use on your property, including wormwood. Your absinthe is the real deal, huh?
Nothing but the real deal here! We do grow a lot of our own botanicals and work with farmers in the region too. We actually had to expand the size of the garden here at the distillery last spring so that we could grow more wormwood, lemon balm, and hyssop to allow us to increase the batch size of Absinthe.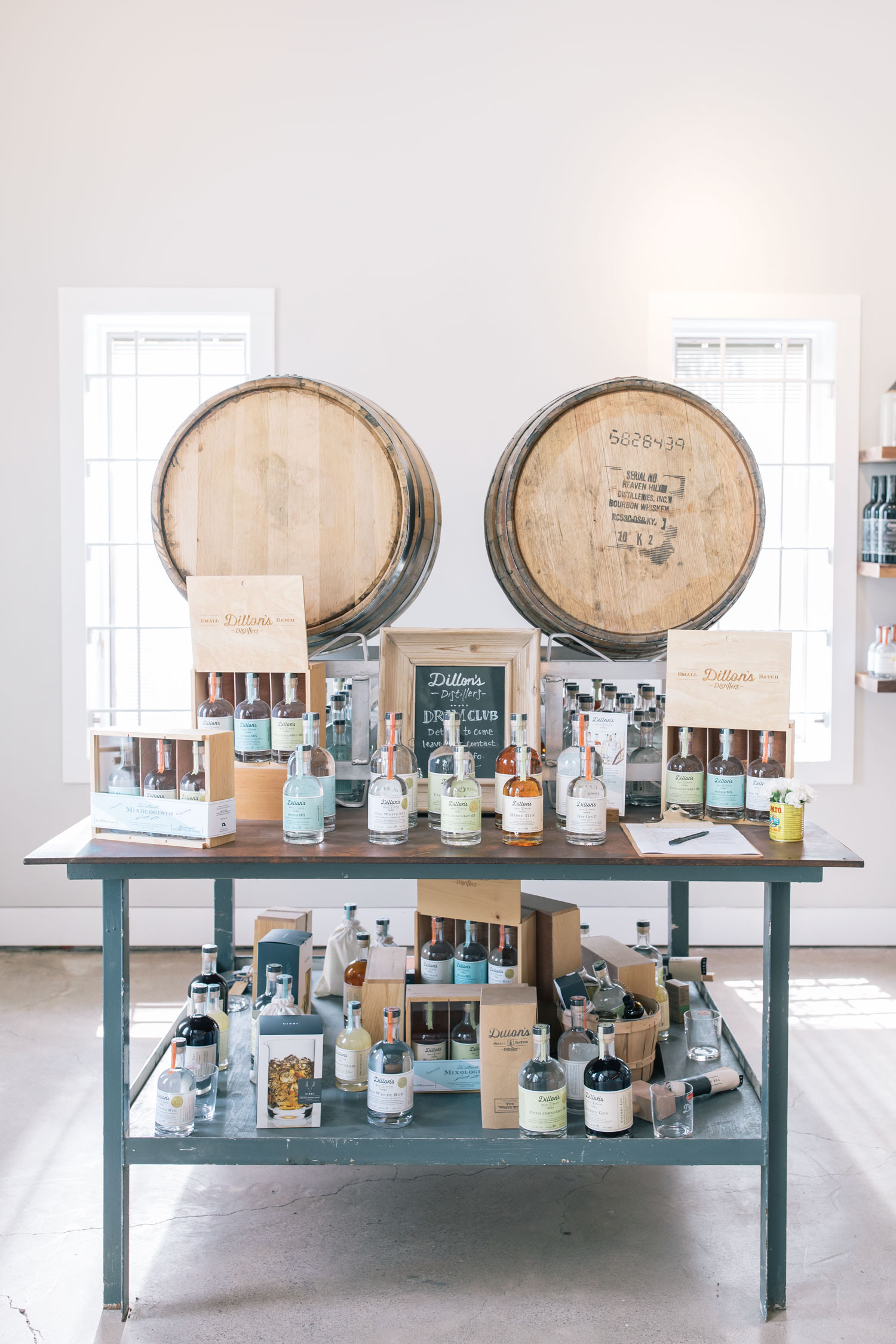 What makes your distilling process unique?
We do everything grain to glass. We make all of our spirits 100% on site, by hand from start to finish. There is an art to craft distilling and the ingredients that we use make such a difference in the end product. We have modern equipment to help us along but at the end of the day, it's all about the distillers and their talent.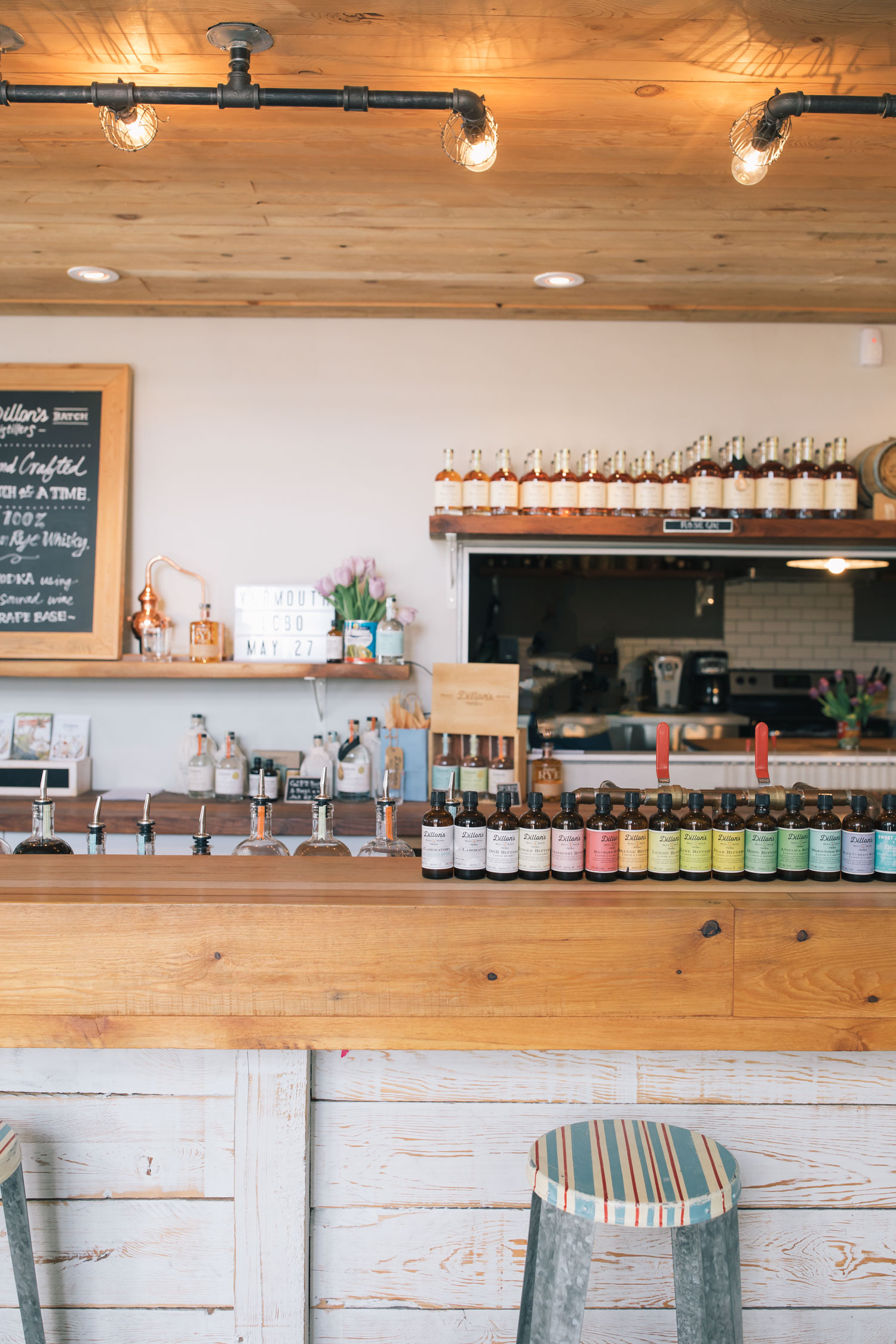 Being a small batch distillery with big goals, I can imagine that there are quite a few obstacles to overcome. Can you give us a bit of an idea of what running a distillery is really like?
It's amazing! I really can't think of anything better to be honest. There are definitely challenges, but we have an amazing team here at Dillon's and everyone works so hard! And every single person here has such a sense of pride in what we make and what we do that it makes me so happy! Not only do we have the day to day roles of running a tasting room (with tours and tastings all day every day) but we have all the behind the scenes things that aren't quite as glamorous. Coordinating orders to ship all over the country, inventory, bottling, marketing, planning releases, events, accounting… the list is endless. We all wear A LOT of hats in this place.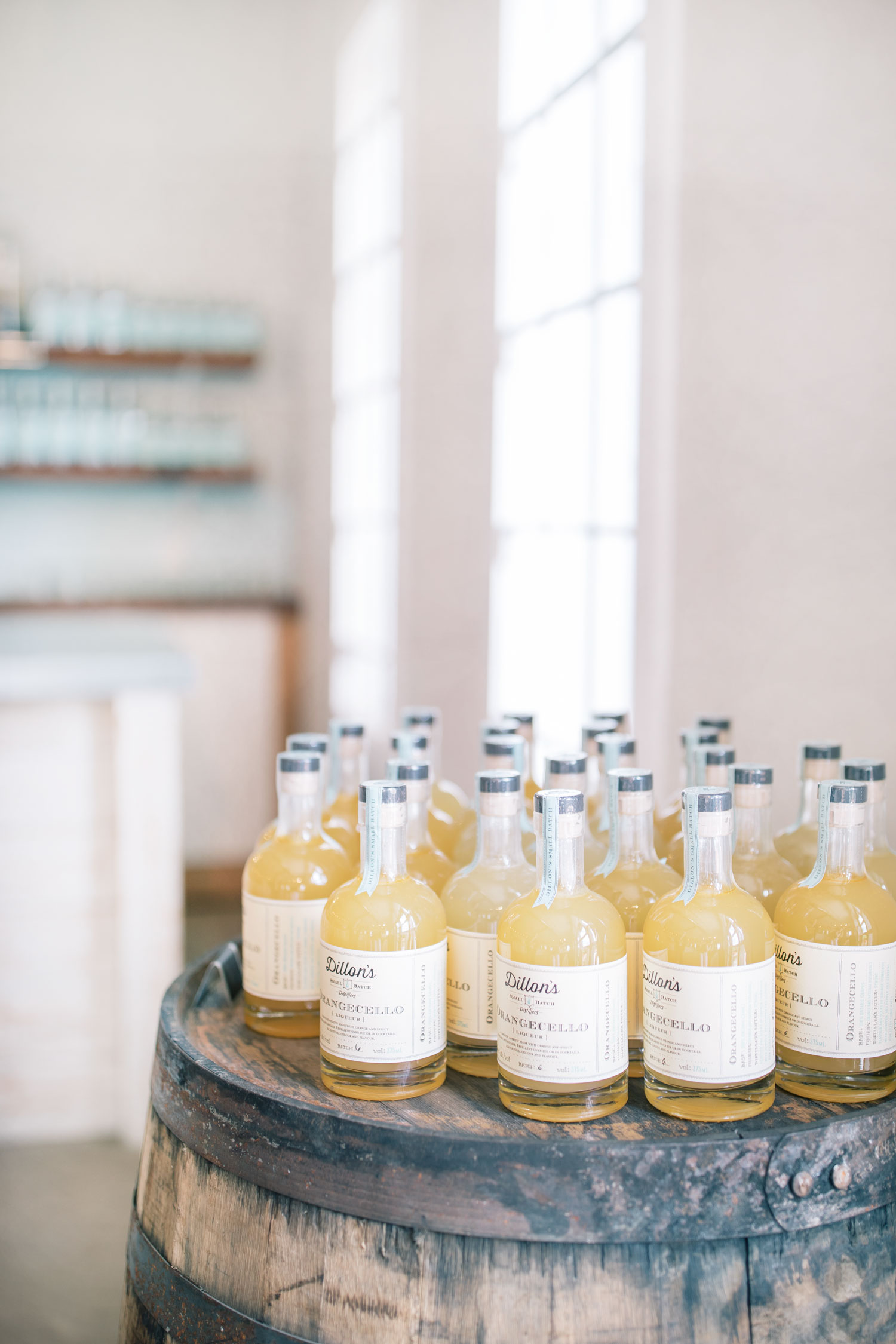 You've created some truly one of a kind gin varieties such as rose and cherry gin. Any other gin flavours that are up and coming that you can tell us about?
We do make a strawberry gin that is a more seasonal release (we release one batch mid-summer from fruit picked in June and then a second batch late fall from berries picked late summer) and everyone loves that. We have some plum gin aging in barrels as well as a Genever-style gin in cask too. There's always something new in the works, a little mad scientist thing really. Does anyone have any suggestions for other liqueur style gins they'd like to see???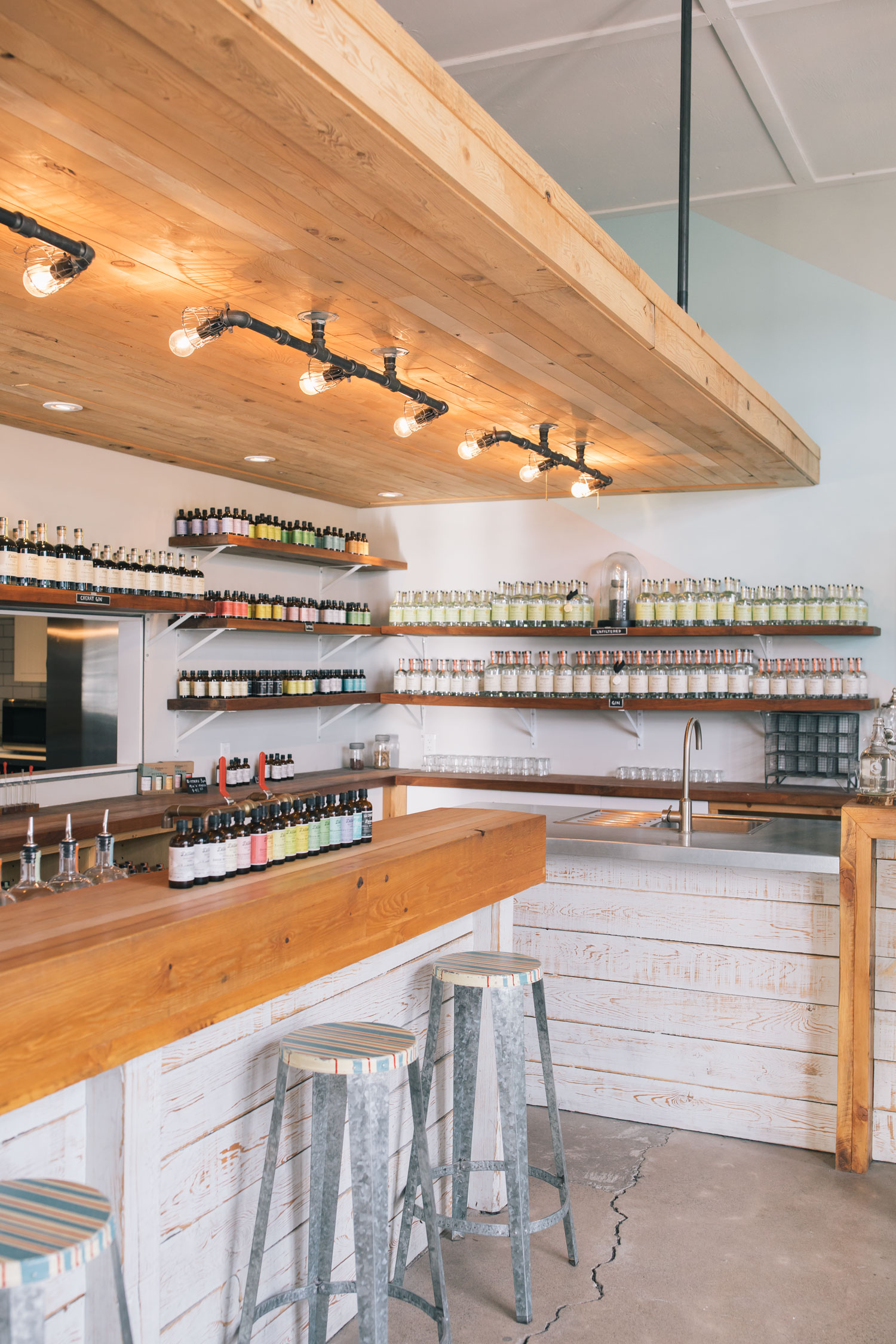 If Dillon's Distillers was a cocktail, what would it be?
That's so hard! No one has ever asked that question. I know that if I was a cocktail, I would want to be a Negroni; it's my favourite cocktail. Simple, a little bitter, a touch sweet and boozy
You can follow Dillon's Distillers on Instagram here and on Dillon's website here