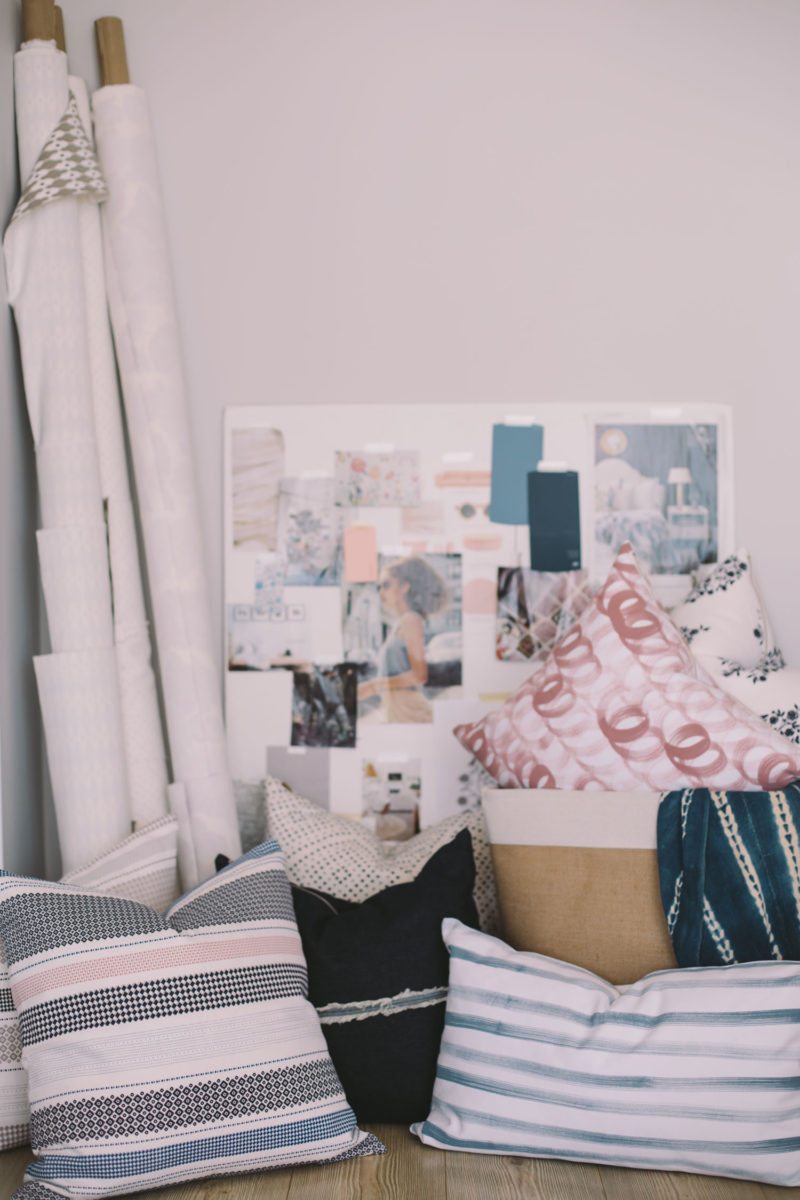 Back in the summer, I was lucky enough to be sent a "bloom pillow" from Pepper B. Design. I had never purchased a custom designed pillow before receiving this one, so admittedly it felt so special to have this gorgeous textile in my living room that embarrassingly, made me feel like a real adult, haha! All summer I made sure that my pillow stayed in its place, Milo wasn't allowed to lay on it (like he does ALL of our other pillows) and if Jamie moved it out of the way I would always remind to please not throw it on the floor because "that's our good pillow" (how nuts am I!?). Anyway, I just love my Pepper B. pillow so much and knew that I had to share more of the brand and Danni's work in a Spotlight feature. A couple of weeks ago, Danni and I met for a drink and planned out how we'd shoot this post. There ended up being little talk of action because we were both already on the same page about how we wanted to shoot to go and so we ended up chatting away about everything from food to wedding planning. Besides her beautiful designs, I fell completely in love with Danni's personality the minute I met her which makes me even more excited to share this post today. Pepper B. Designs are truly one of a kind and handmade from start to finish. So, If you're looking to add that little something special to your home, I'd definitely recommend looking no further than Pepper B.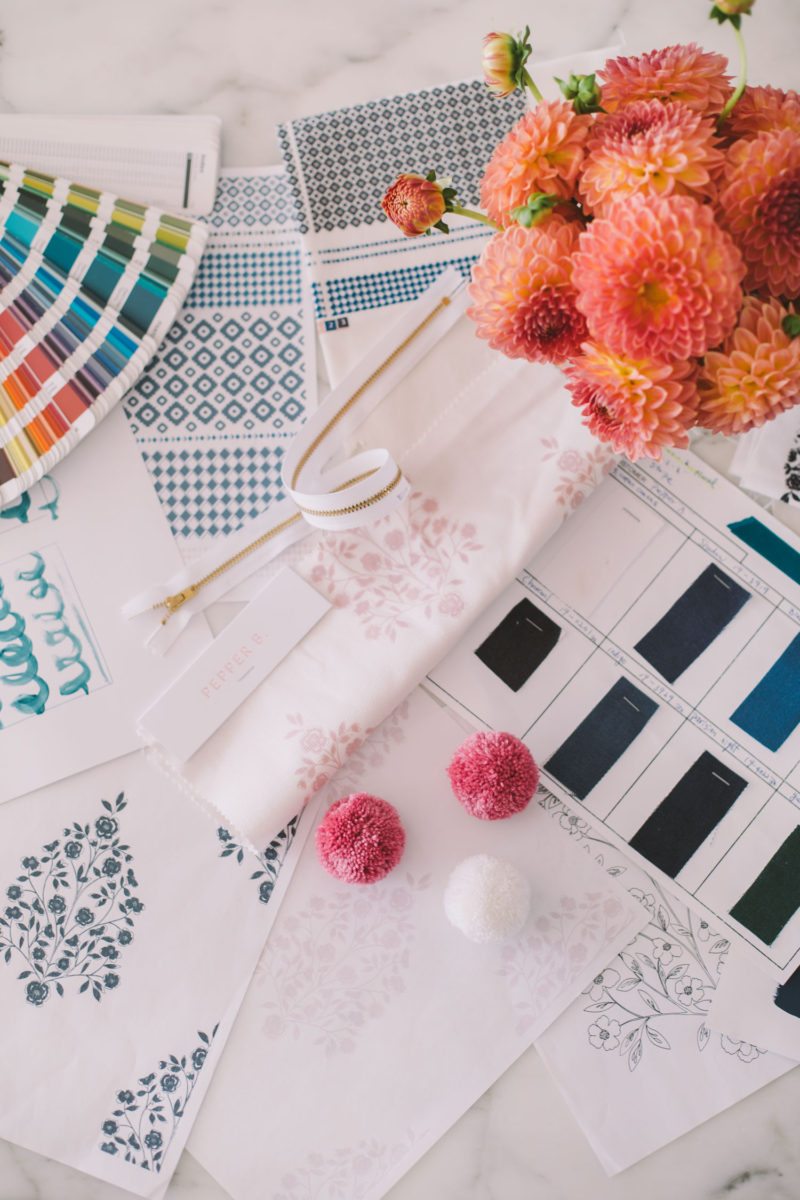 Can you tell me a little bit about Pepper B. Design?
At Pepper B. we're all about happy and chic home decor that is locally made with natural materials and quality workmanship. We create all of our own fabrics that are printed in small batches, and then made into various items for the home.
Before I launched Pepper B. I studied textile design at OCAD U in Toronto, and Winchester School of Art in England, and then worked in the home decor design industry in Toronto for about 5 years. I loved working in the realm of interior design, but after years of designing for various brands, I started longing to design and create my own place to design product I truly loved, and also create items that are produced in a way that I can be proud of. (Local, Ethical, and Natural materials)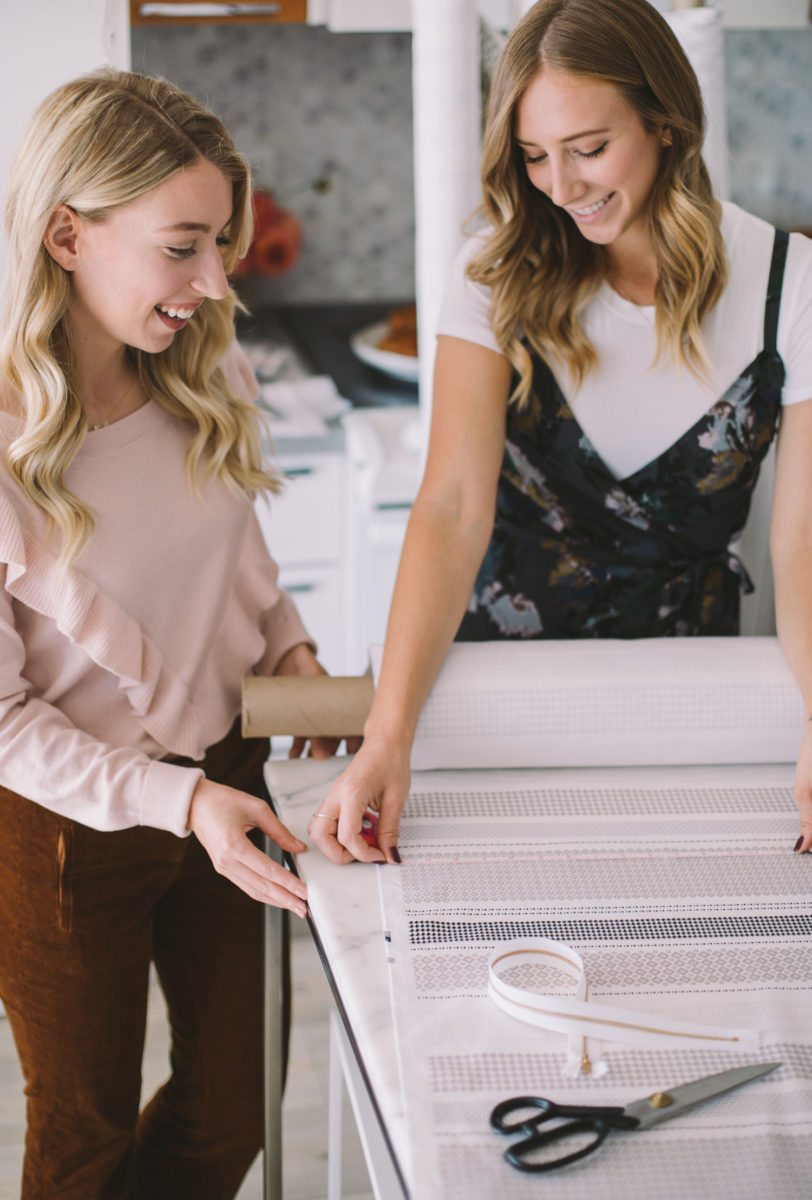 What does a typical day in the life of Danni look like?
Typically start off my day with a big ole cup of coffee and a quick walk with my dog, Coco. Once the caffeine kicks in I'll dive into my emails, and any design work I need to tackle for the day. In the afternoon I'll pack up orders for shipping or stop by my seamstress to drop off and pick up new items. Depending on the day I might also style and photograph images for our website or Instagram, meet with new potential stockists, or work on developing new products for upcoming markets or releases. It's always changing which I love.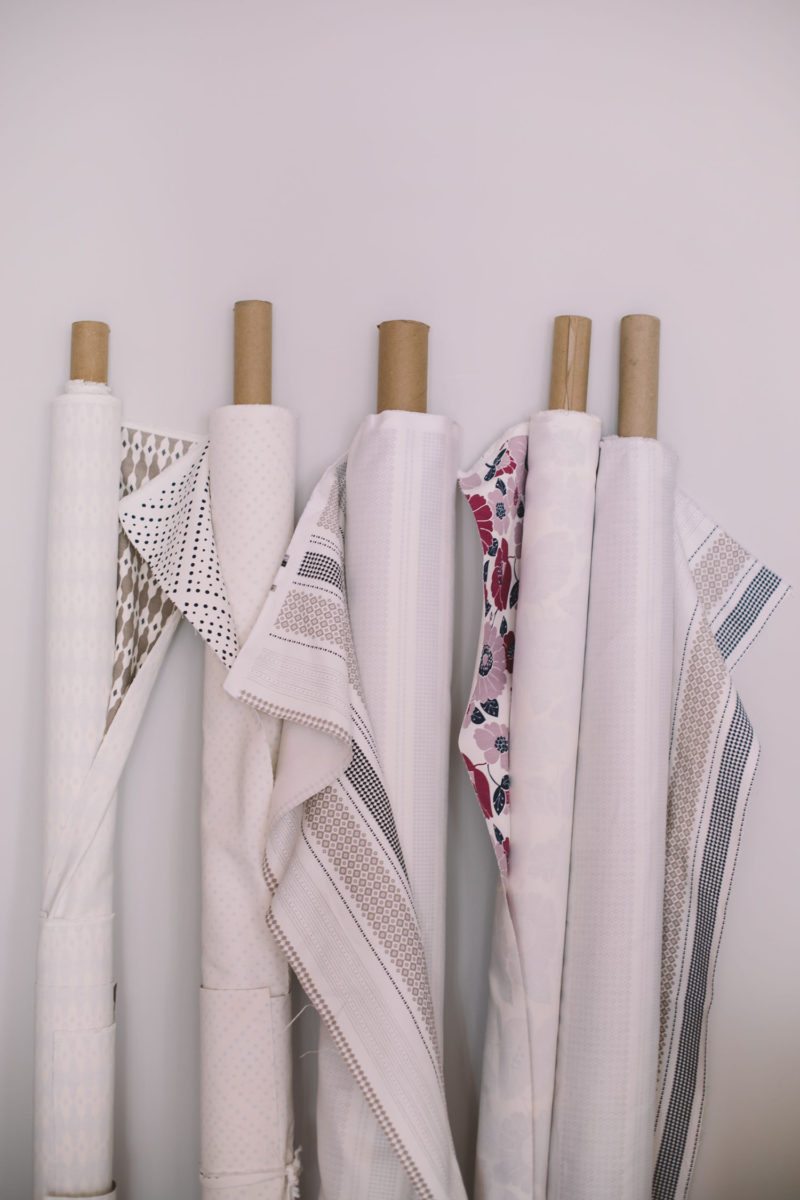 What are your most popular designs to date?
Our Didot print has always been a hit since we launched, and right now our new Bloom Pillow and our PomPom pillows are very popular.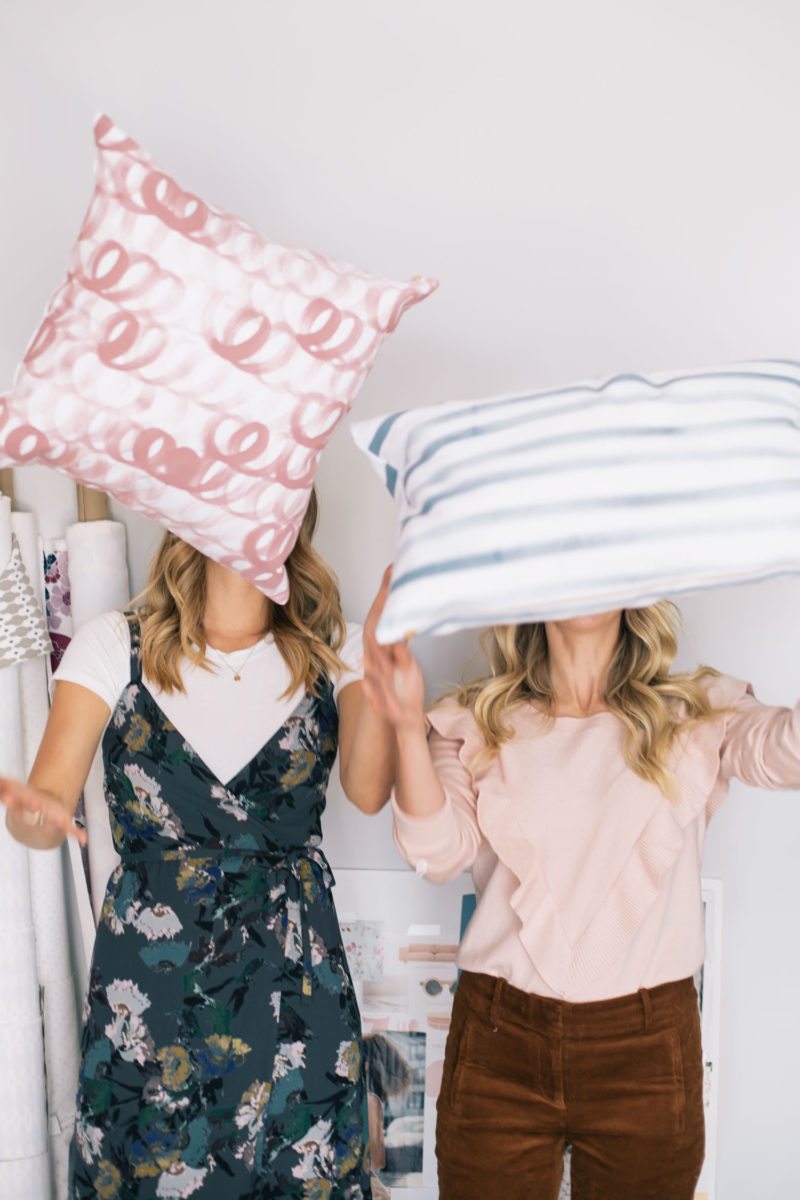 Where do you draw your inspiration from?
Honestly everywhere! But I find travel and exploring new places to be particularly inspiring. There's nothing like immersing yourself in a new environment to open your mind to new ideas and creativity. I also love vintage textiles and perusing vintage editions of Vogue or Elle Decor.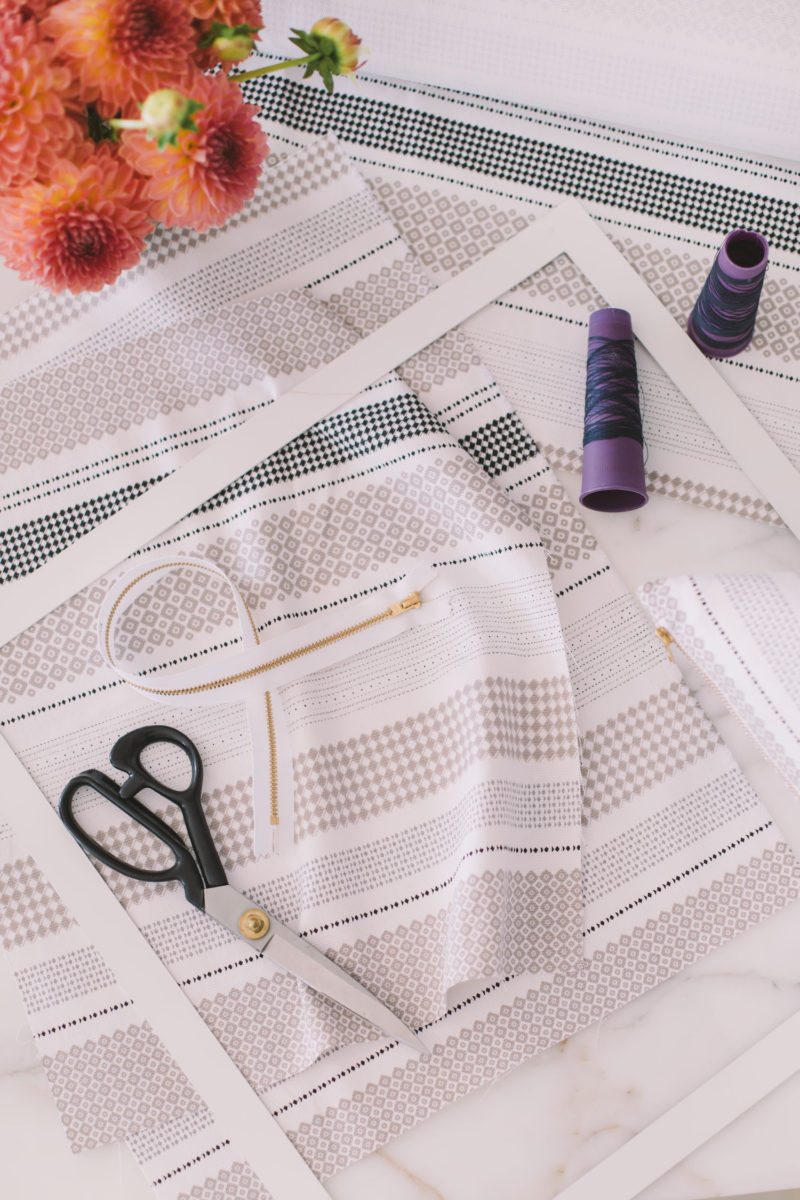 Can you guide us through your design process
The first step is all about building up inspiration and then narrowing it down to a colour story and vibe for the designs, and how they will complement each other in a collection. Next, I'll create the basis for each design in my sketchbook and then transfer it to the computer to create a repeat for the pattern and refine the design. Then I'll send the designs and pantones to my printer for a print test, before printing the full rolls of fabric. When I receive new rolls of fabric, each is measured, cut, and sewn into a variety of pillows and accessories. Right now we offer 4 pillow sizes in each print, and 2 sizes of accessory bags. I'm always exploring new ways to use my fabrics and we'll be adding
shower curtains and tote bags to our collection in the near future!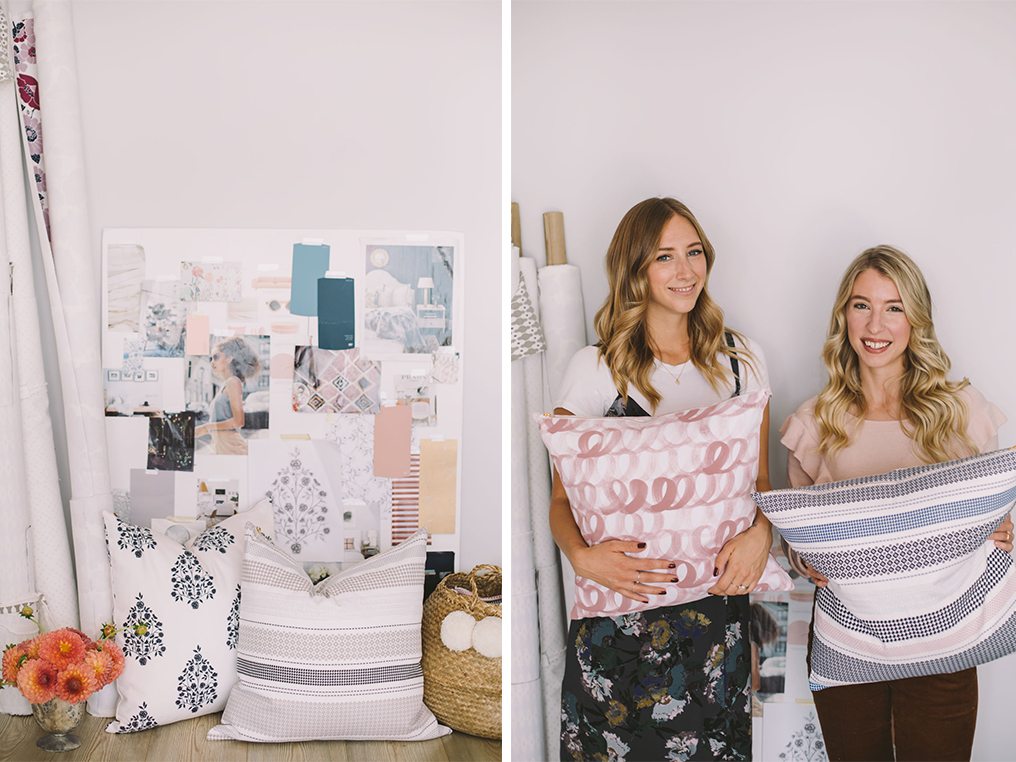 Where can we purchase Pepper B. Designs?
You can find our entire collection at www.pepperbdesign.com, and select pieces at home and gift boutiques in Canada and USA, see here. We'll also be at the One of A Kind Show in Toronto at Exhibition Place at the end of November. Come say hello!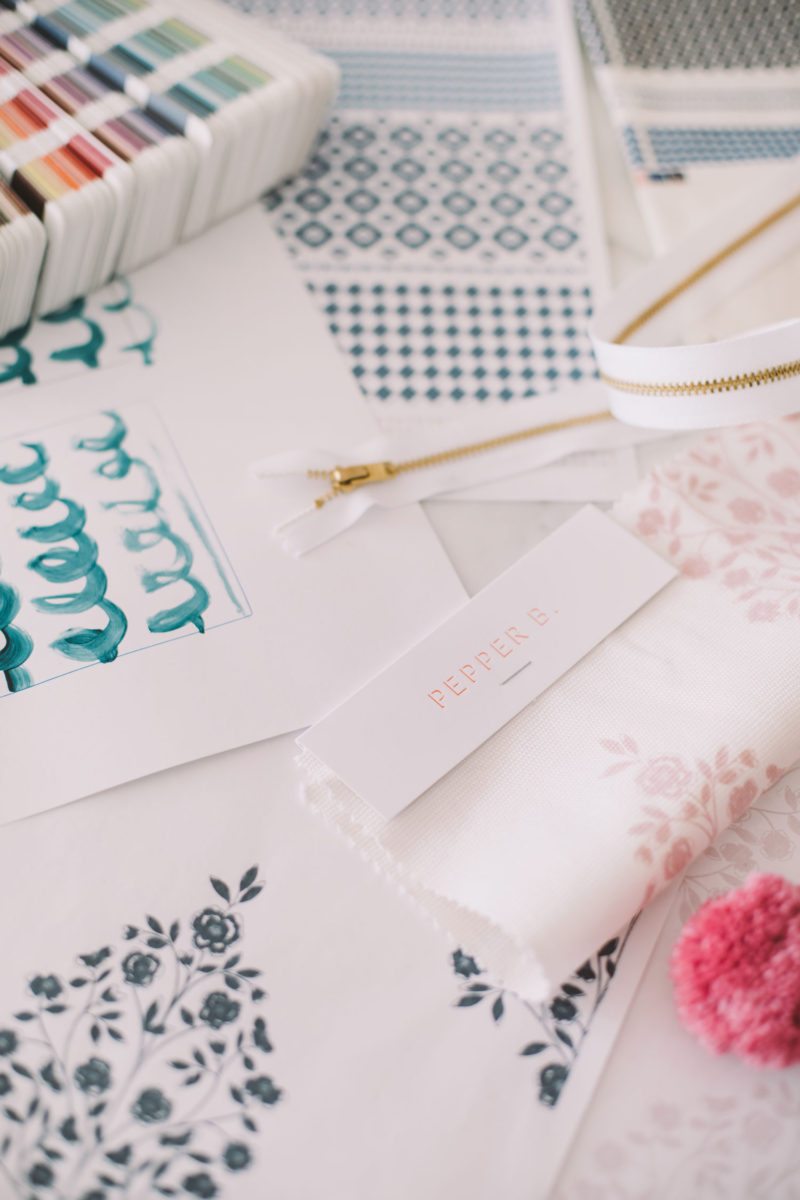 Can you name 3 local brands that you love?
There are so many amazing ones out there! For ceramics, I love Hinkleville Handmade or Eikcam Ceramics (Vancouver based), Beauty products: Dalish Cosmetics and LoveFresh and I also love Murphy & Jo Candle Co. and Biko Jewellery.