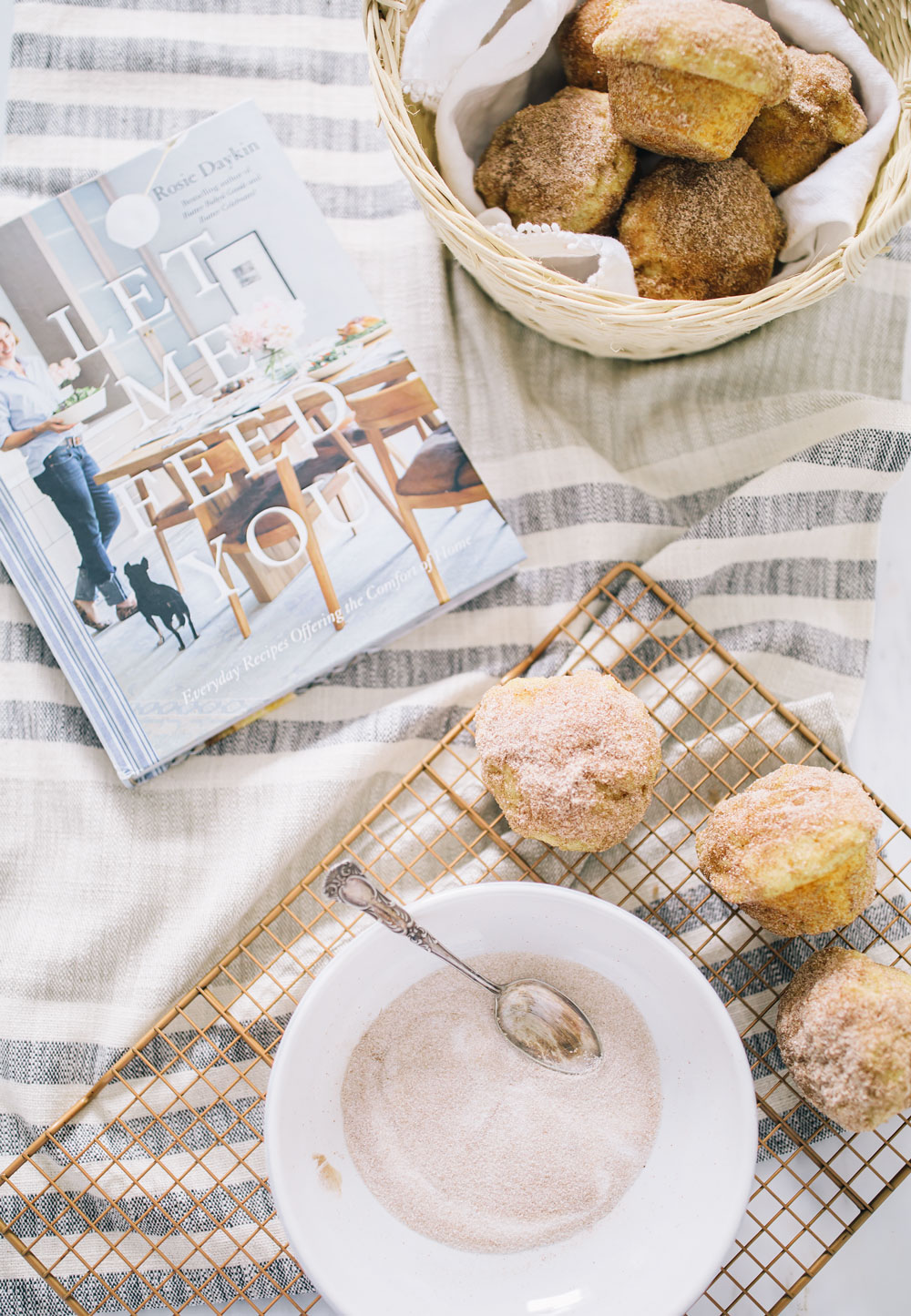 Happy Friday friends. Whoa, what a week, am I right? Hopefully by now you are all staying at home and only having contact with those who live in your households. I can't stress how crucial of a time this is and it is SO very important that we take these precautions and self isolate. I never in a million years would have thought I would be writing these words on my blog but I feel like I have a platform and if I can spread the word, I am going to do it.
Anyway! In case you didn't already know, I am quite the homebody already, so staying at home isn't driving me crazy like I'm sure it is for the extroverts out there. While I do miss quite a few things from the outside world, I am trying to stay positive and think of fun things I can do while I am stuck at home. Enter: My cookbook challenge. Earlier this week, I shared on Instagram stories that I have made it a point this year to cook/bake more recipes from cookbooks I already own. I'll get into that more next week when I share my cookbook challenge on the blog but for now, onto these Cinnamon Sugar Doughnut Muffins. I reached out to the lovely Rosie Daykin, author of Let Me Feed You, and she graciously allowed me to share this recipe with you. I am so happy she did because when I shared that I was baking these muffins last night on my Instagram stories, SO many of you wanted this recipe. I am thrilled I can oblige, but I also highly recommend you order the Let Me Feed You book..like now!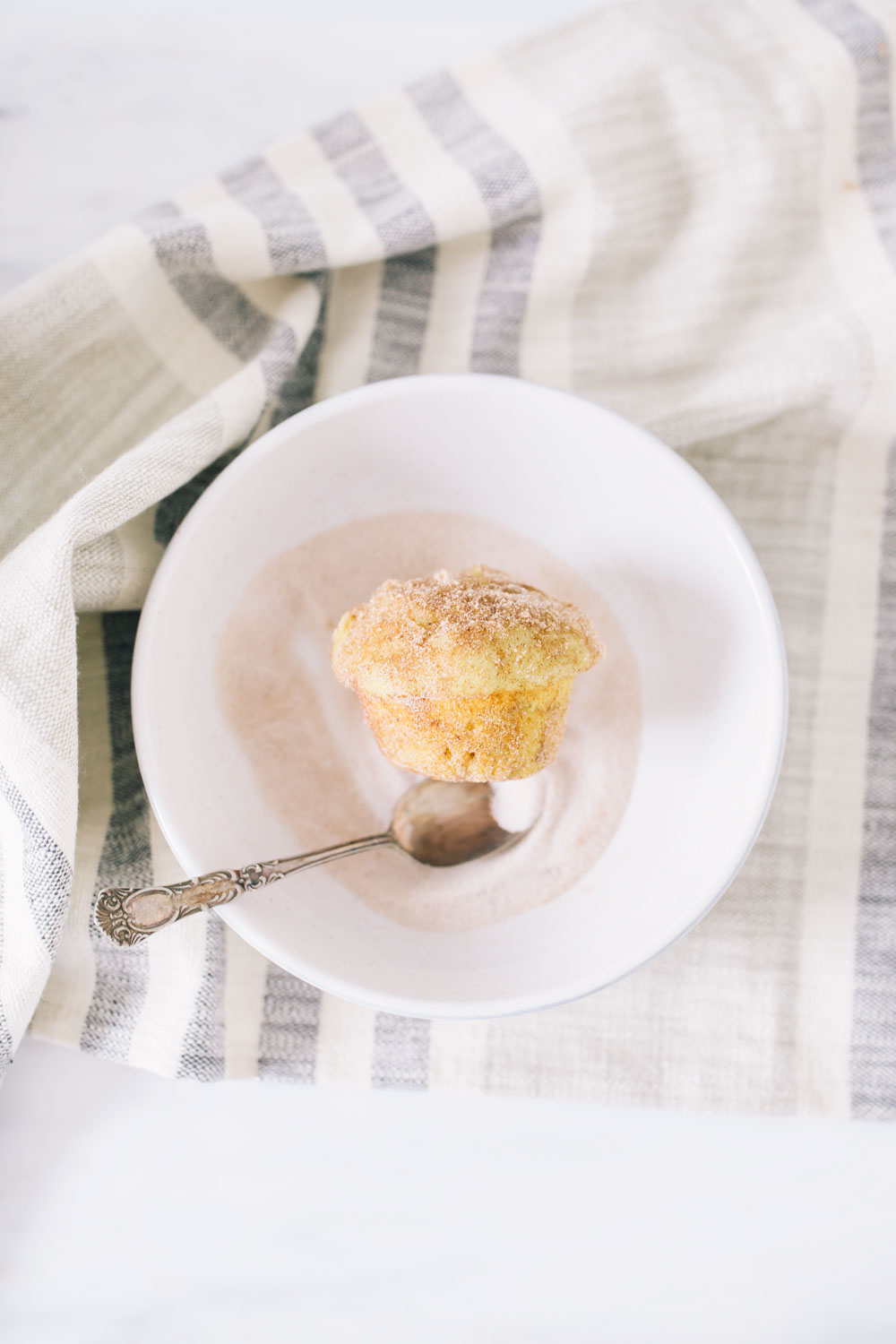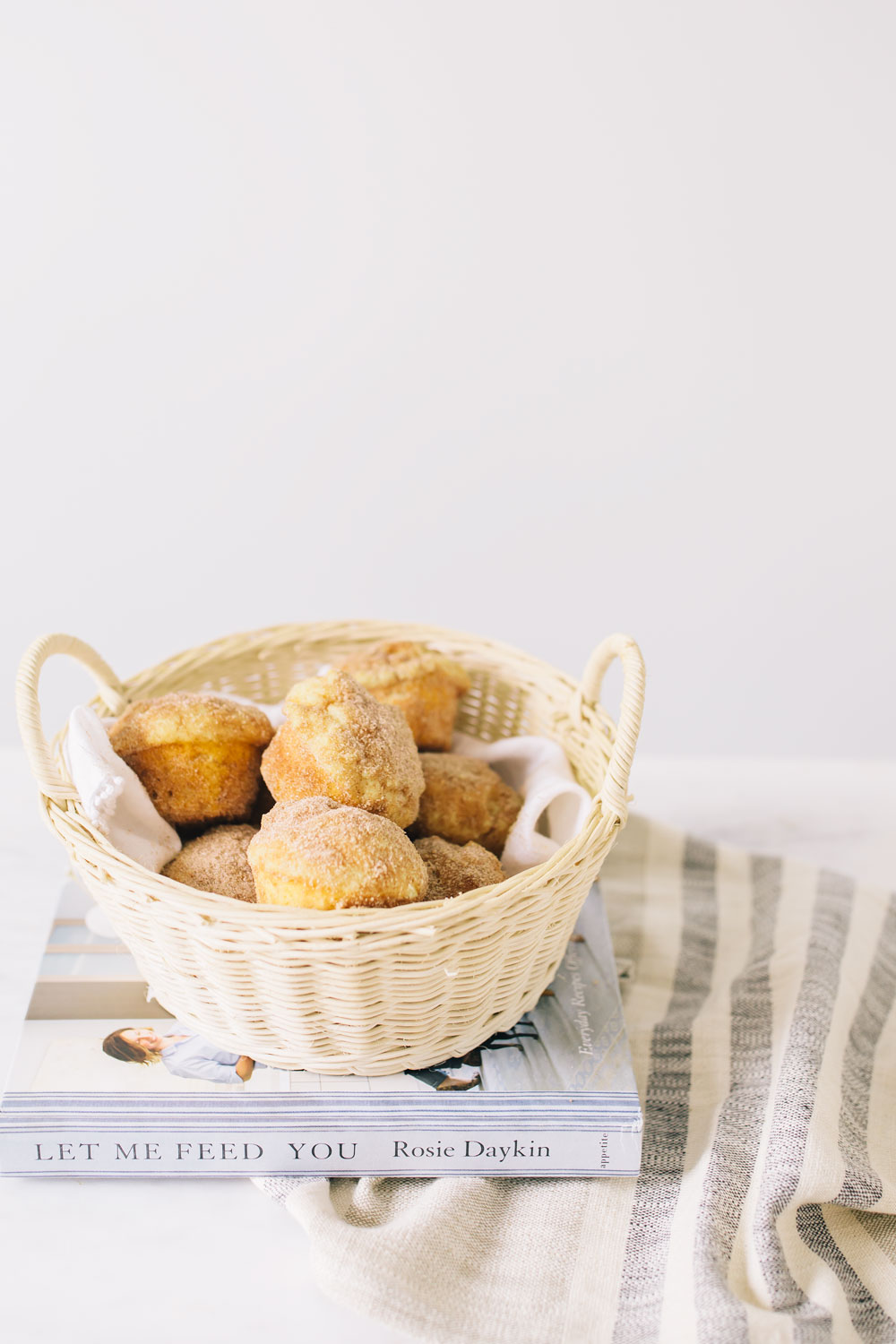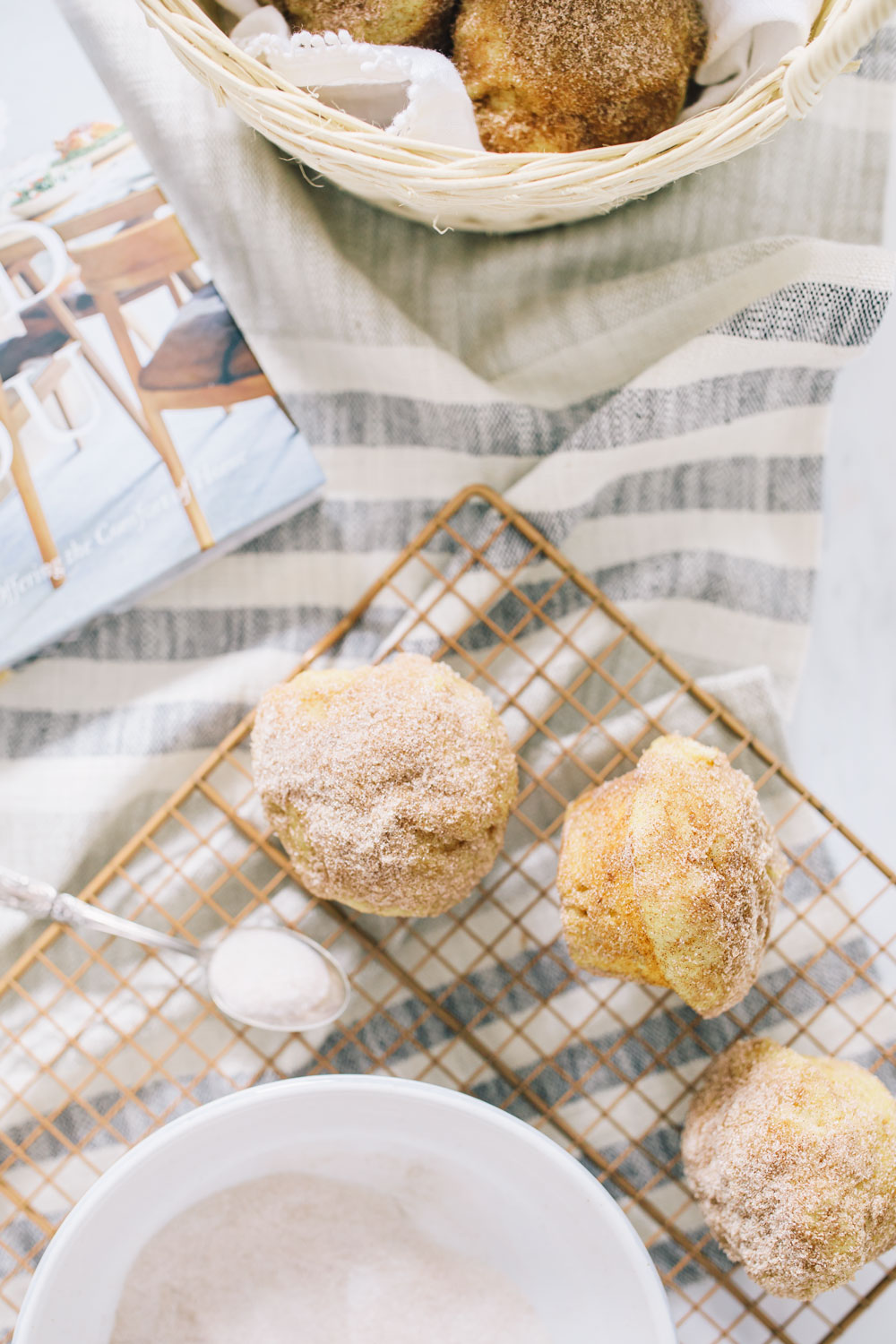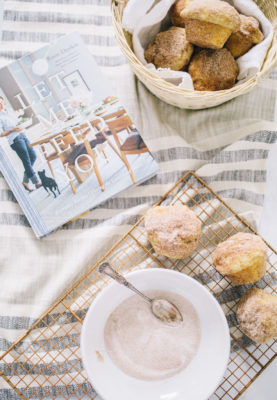 Cinnamon Sugar Doughnut Muffins
2020-03-20 18:34:57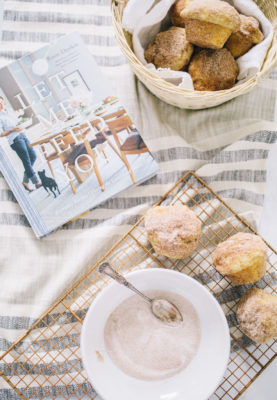 Serves 12
Ingredients
3 1/2 cups all-purpose flour
1 2/3 cups granulated sugar
1 1/2 cups buttermilk
5 teaspoons baking powder
1 teaspoon salt
2 eggs, lightly beaten
2/3 cups vegetable oil
2 teaspoons pure vanilla
1 teaspoon ground cinnamon
1/4 cup butter, plus 2 tablespoons for coating the pan.
Instructions
Preheat over to 350 F -Melt 2 tablespoons of butter in a small saucepan over medium heat or in a small bow in the microwave for about 30 seconds. Use a pastry brush to generously coat the cups of a 12-cup muffin pan.
place flour, 2/3 cup sugar, baking powder, and the salt in the bowl of a stand mixer fitted with the paddle attachment. Give a couple of turns on low to combine. Add the eggs, buttermilk, oil and vanilla and best on medium until just combined.
use a large ice cream scoop to divide the batter evenly between the prepared muffin cups. Bake for 15-20 minutes or until a code. Skewer inserted into the Center of the muffin comes out clean.
meanwhile, place the remaining sugar and cinnamon in a medium bowl, stir to combine and set aside.
melt the remaining butter in a small saucepan over medium heat or in a small bowl in the microwave for about 30 seconds. Set aside to cool -remove the muffins from the over and allow to cool for only a minute or So. Use a pastry brush to coat each muffin with melted butter and then roll each one in a little cinnamon sugar.
store tightly wrapped in an airtight container for up to 3 days or in the freezer for up to 3 months.
The Blondielocks | Life + Style http://www.theblondielocks.com/