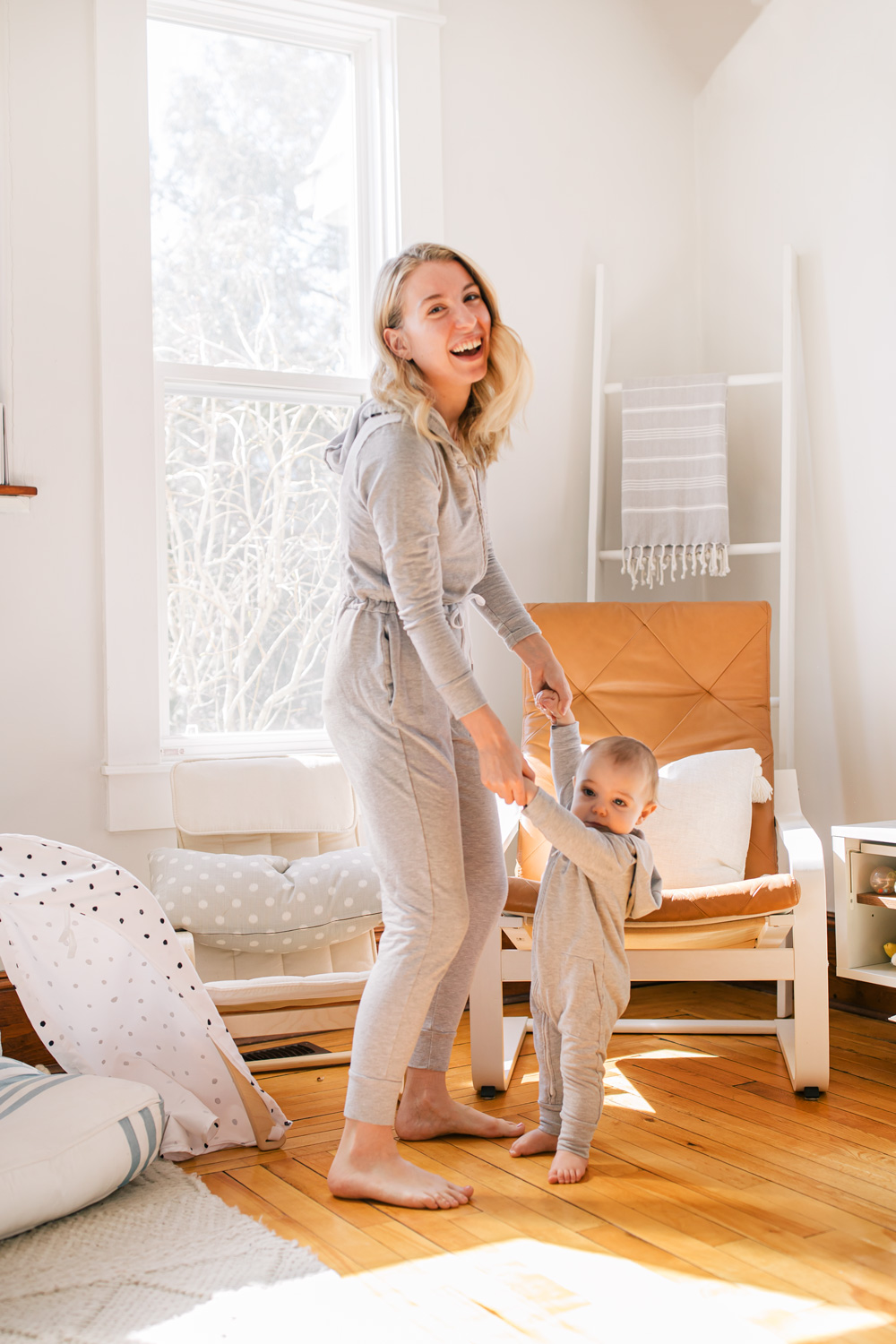 Greeting you all this Monday with lots of love as I'm sure I'm not the only one feeling a little heavy after being inundated with so much news, social media posts, misinformation, and the list goes on. Does anyone else feel like we're living in some kind of crazy movie right now? All of this had really made me realize that there is SOOOO much we take for granted in this world and it has become very clear that we are not entitled to anything. The most important thing we have is our health, our families and loved ones. With that, my family is practising social distancing and staying at home as much as possible right now and only heading out for the necessities. I'm already a home body at heart but I do love breaking up my week with things like going out to eat, browsing the mall, etc. so keeping around home can be a bit of a challenge…Especially when there is a baby to entertain who also LOVES being out and about. With that, I wanted to make a little list of things you can do with babies and children at home to keep them and yourself entertained. I'm thinking of this social isolation as a way to really interact with my family, trying some new things and making some wonderful memories (even though Edwin won't remember any of this lol). After reading my list, I would love to hear any additional ideas you have for things to do around home with kiddos. I'm also thinking of doing up a list of things you can do at home for yourself because I've already found so many things to preoccupy my time at home and it has actually been so productive and even fun! Keep reading for x things you can do at home to entertain your child(ren).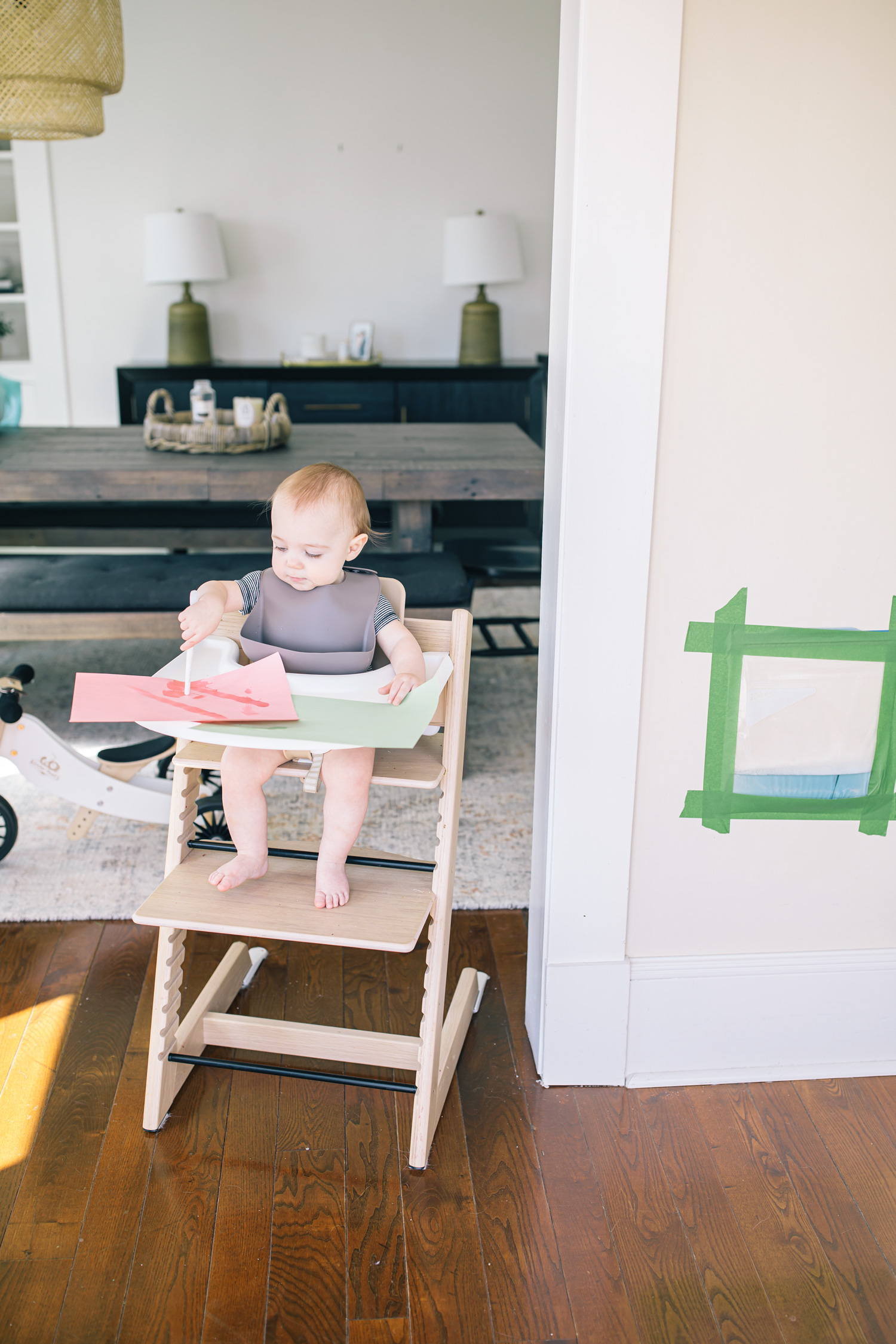 1. Put on some music and have a dance party. If your kids are old enough, come up with a creative dance routine.
2.Speaking of music…play a variety of music to introduce your baby/child to different genres. If they're old enough to understand, ask them why they like a certain type of music, what their favourite songs are and then show them your favourite songs.
3.Bake something!
4.Build a pillow and blanket fort together. If your kids are old enough, have a sleepover in it!
5. Watch Disney movies (I'm so excited for Frozen 2 to be out tomorrow)
6. Play with Play dough, even better make your own all natural play dough.
7. Read lots of books together. If your kid is old enough, have lots of conversations about the books. For babies, point out everything you see on the page and if your baby points at pictures, explain what they are.
8. Colour, paint, craft!
9. If your child is young like mine, have them paint using construction paper, a clean brush and water. This was if they put the brush in their mouth you don't need to worry. There is also non-toxic paints but I prefer this way for now. (see photo above).
10. Make sensory bags using Ziplock bags, painters tape and items from around the house (see photo above). You can use things like dish soap, water, food colouring, paint, squishy balls, pom-poms, anything that your kids will enjoy squishing and looking at. Tape the bags to the walls and see how your kids like exploring them.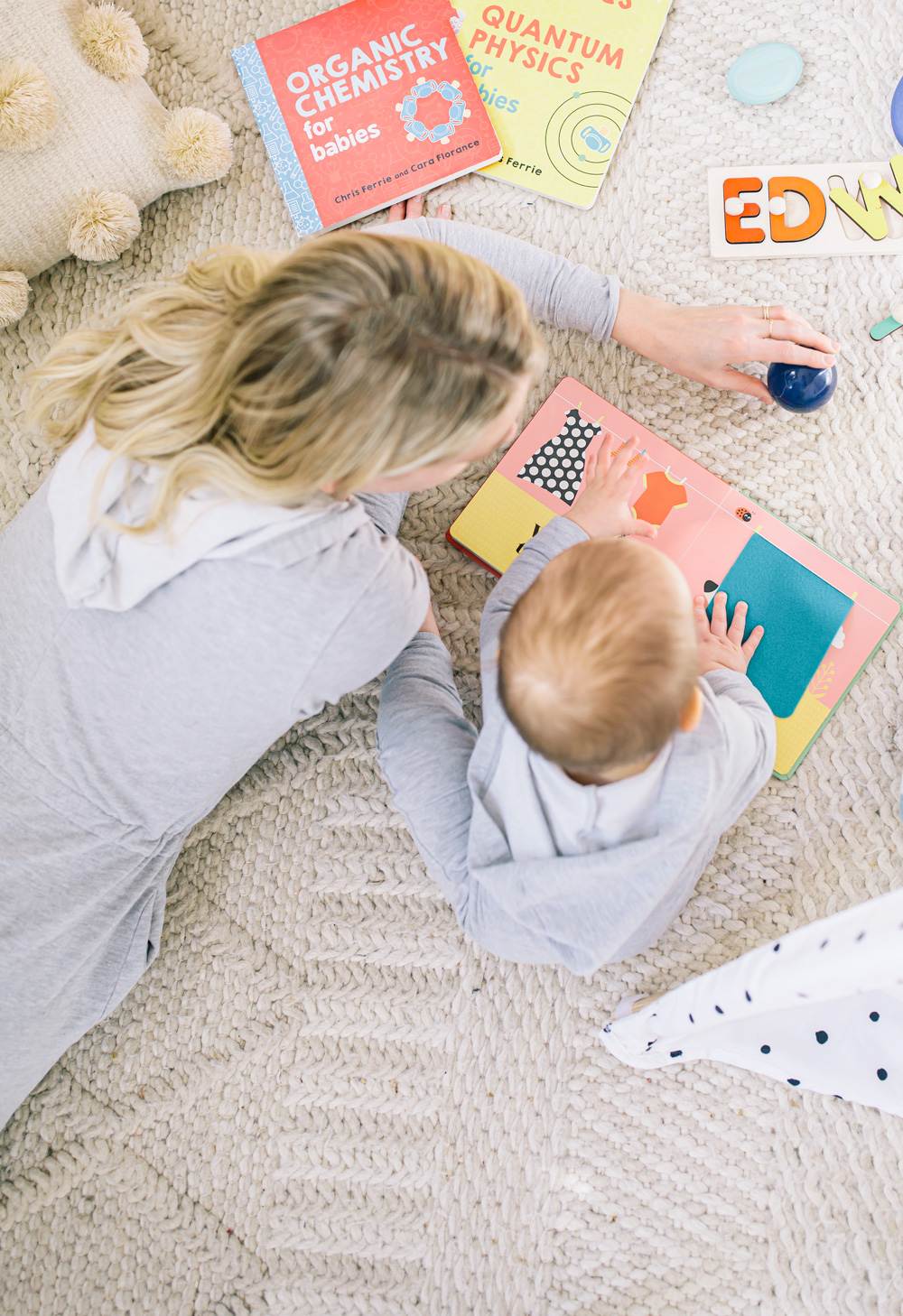 11. Make sensory bins with items from around the house. You can do a bin with different kinds of balls, items from the kitchen, items from the bathroom, etc. Supervise your child and let them explore the bin, explaining to them what each item is.
12. GO OUTSIDE! Yes, we can still get outside and explore the great outdoors. The weather is getting nicer so take advantage of the warmer days and go for walks, runs, bike rides, WHATEVER! Go for a drive to the beach and take a nice long walk. Pack a lunch and enjoy yourselves.
13. Collect items from your outdoor adventures to bring home and organize into groups. Try to come up with fun arts and craft projects you can do with items like leaves, rocks, shells, etc.
14. Take a bubble bath together! I'm not sure at what age most people stop bathing with their kids but this is a great one for little babies. I love taking baths with Edwin and since his upcoming swimming lessons have been cancelled, I guess we're taking lessons from the tub lol!
15. Make music! Find things that can make sounds around the house and have fun banging and clanging. If someone in your household plays an instrument, have a little family jam session.
16. Play an epic game of hide-and-go-seek.
17. Have your kids get involved in the spring cleaning. Edwin isn't old enough to "clean" but yesterday, Jamie and I organized our container drawer and Edwin LOVED playing with all of the plastic containers. He had a huge pile of them and enjoyed stacking and bringing them over to us. It was really cute!
18. If it is nice enough where you live, go outside and play with street chalk, play hopscotch and play with skipping rope (does anyone else remember how much fun those things used to be!?).
19. Work on things like the ABC's, counting, colours, etc. I love sorting colours for Edwin right now and saying the colour over and over. When Edwin climbs the stairs, I count how many stairs he's climbing out loud. Think of simple things like that for younger babies. For older babies, maybe print some free interactive worksheets and do them with your child.
20. Jump on the bed with your kids (maybe not the best for your bed, but so much fun!). Right now, I love just tossing Edwin gently onto our bed! He would do it for hours if my arms didn't get so tired.
21. Do an at home workout class or Yoga with your baby in the room. They might be intrigued and start trying to imitate your moves.
22. Find something that can be used as a ramp and roll different size and shaped balls down it.
23. If you have balloons laying around, blow some up and have (supervised) fun throwing them up in the air!
24. Sing classic songs and make up your own songs!
25. Do some simple and safe at home science experiments with kitchen items (I'm sure the internet is full of ideas).