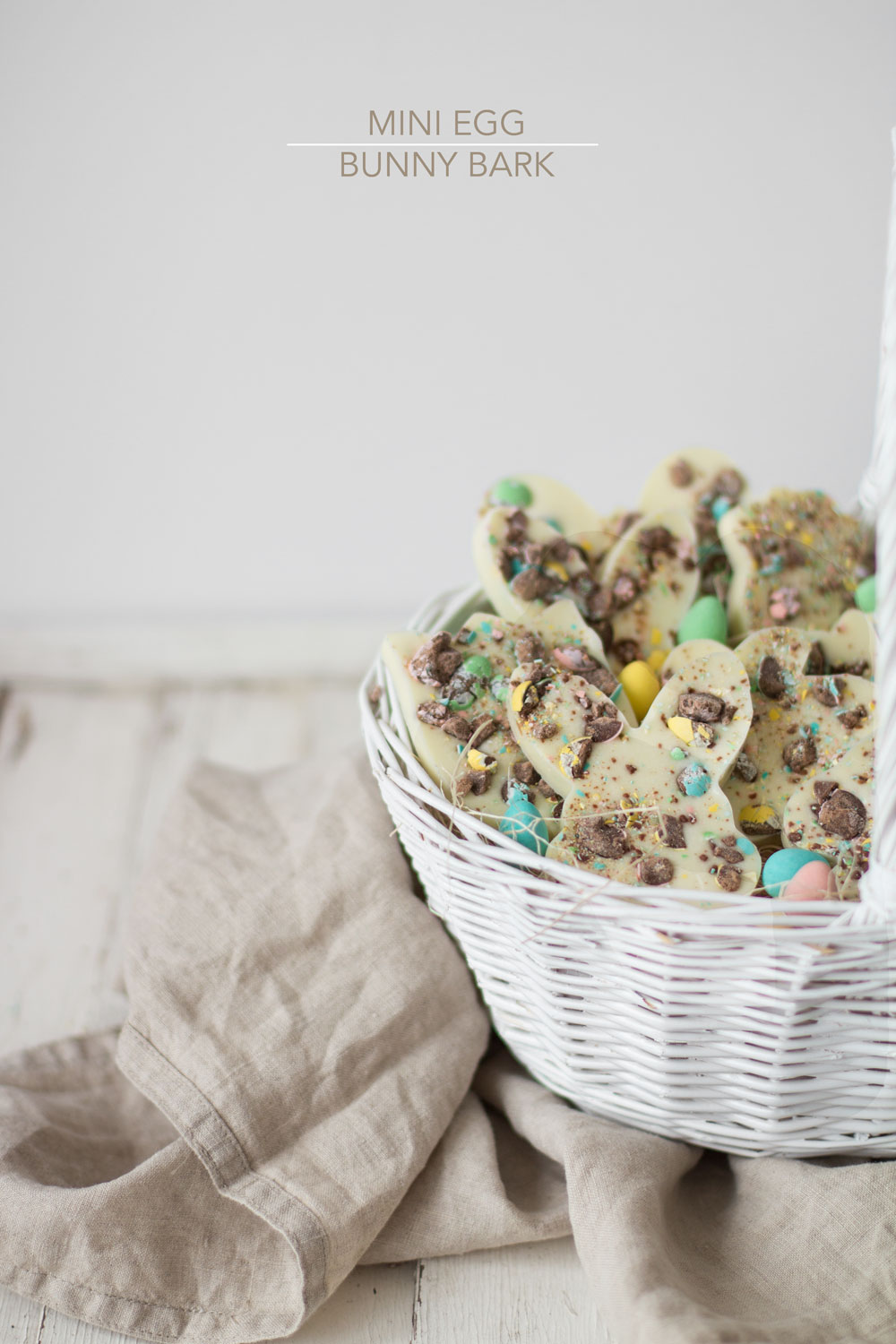 Chocolate bark is one of my go-to desserts (can you even call it that?) because of the mere fact that it takes minutes to prepare, it's easy to make and there are just so many delicious combinations to try! Up until now I'd only ever made candy cane bark for Christmas so I figured it about time to expand my holiday bark making repertoire, and since Easter is this weekend I it was perfect timing. I'm not going to lie, I was pretty impressed with myself for thinking up the idea to pour the chocolate into easter shaped cookie cutters because it really elevated this otherwise simple bark. I was worried at first that the chocolate would spill out from underneath the cutters but to my delight, the chocolate sat perfectly in the moulds and the shapes turned out exactly how I pictured them in my head. These little bunny bark bites are beyond cute and simple to make for Easter so I suggest you get creative and hop (literally) on over to your kitchen to try your own…like now!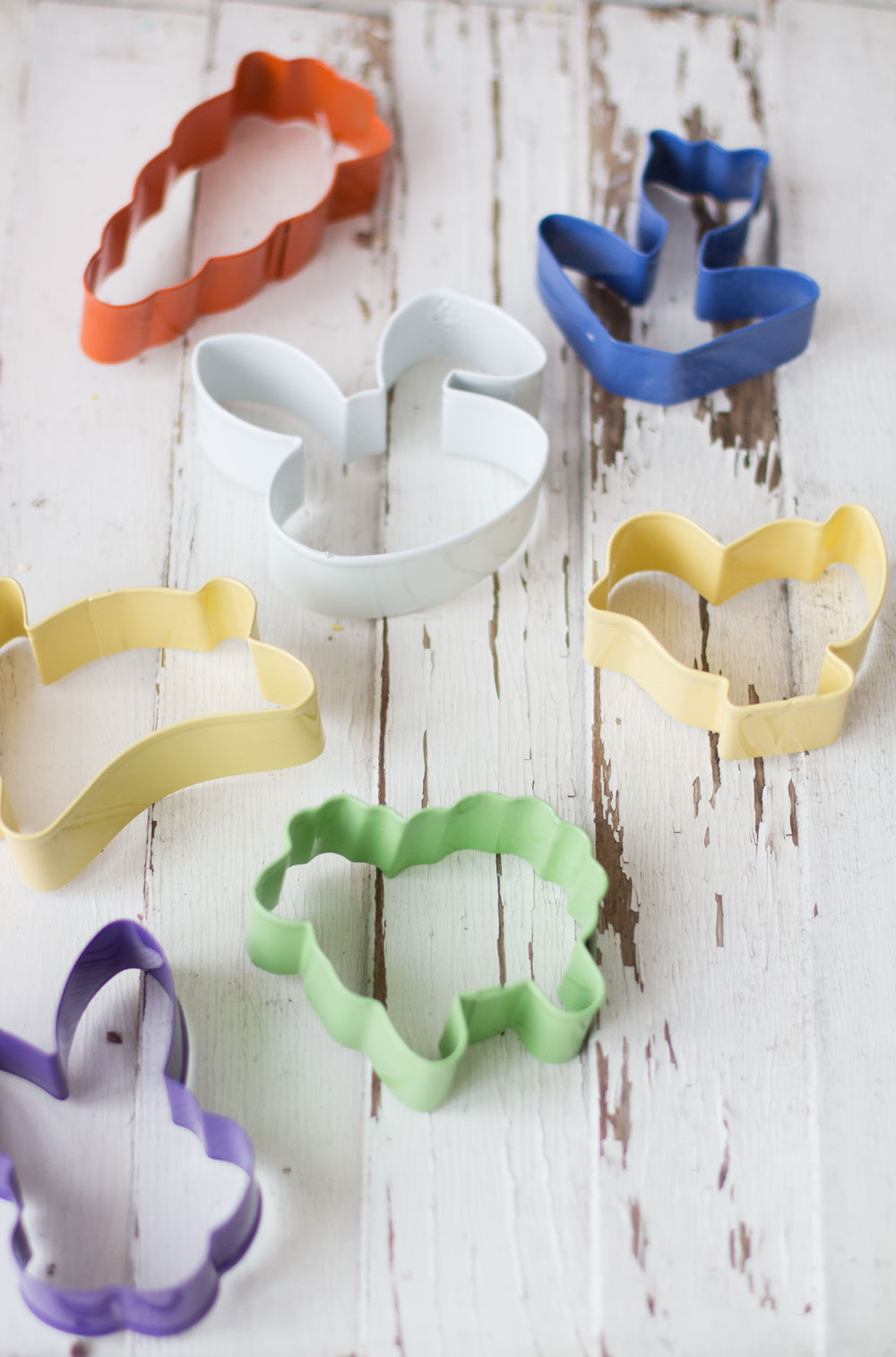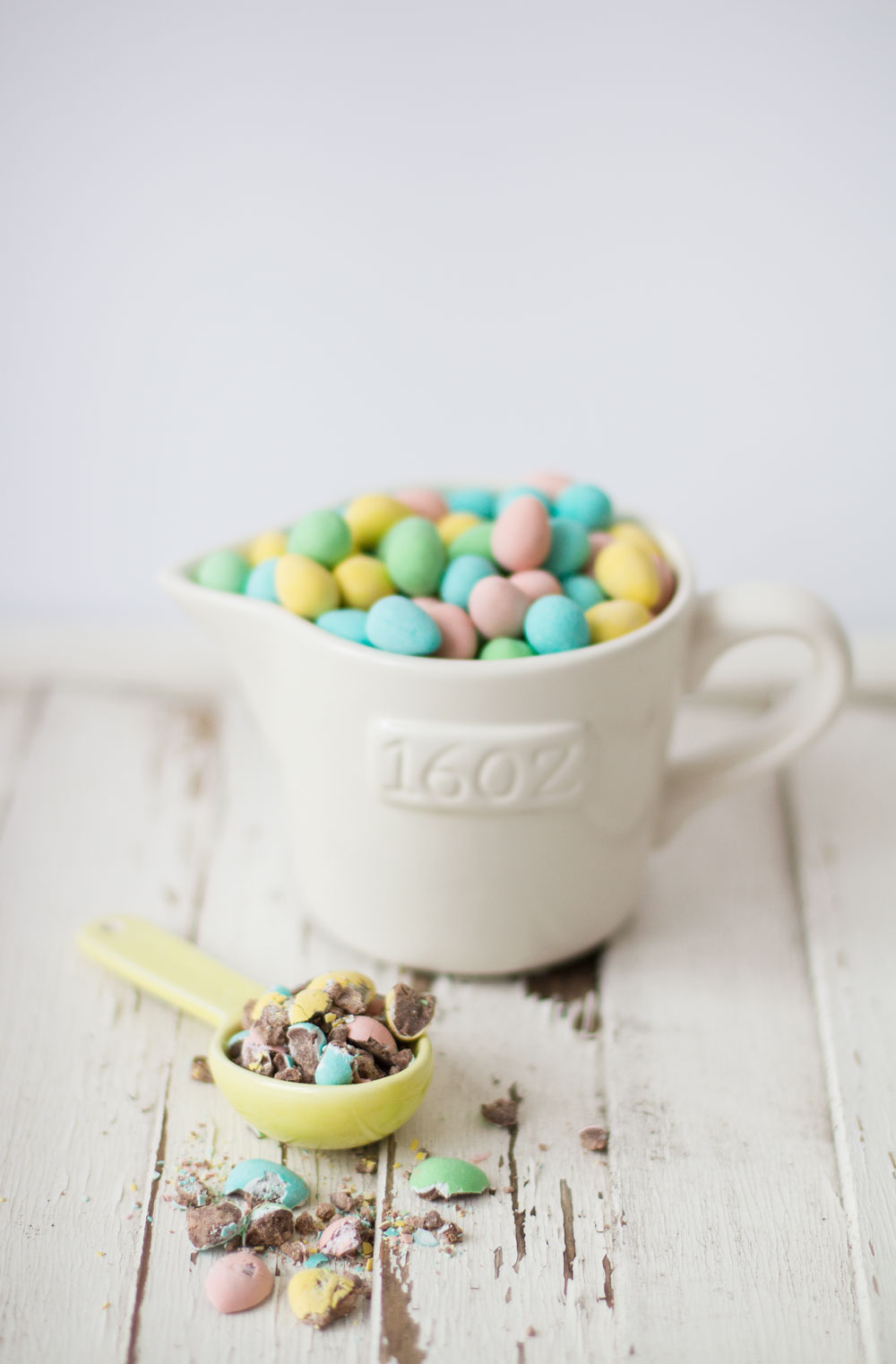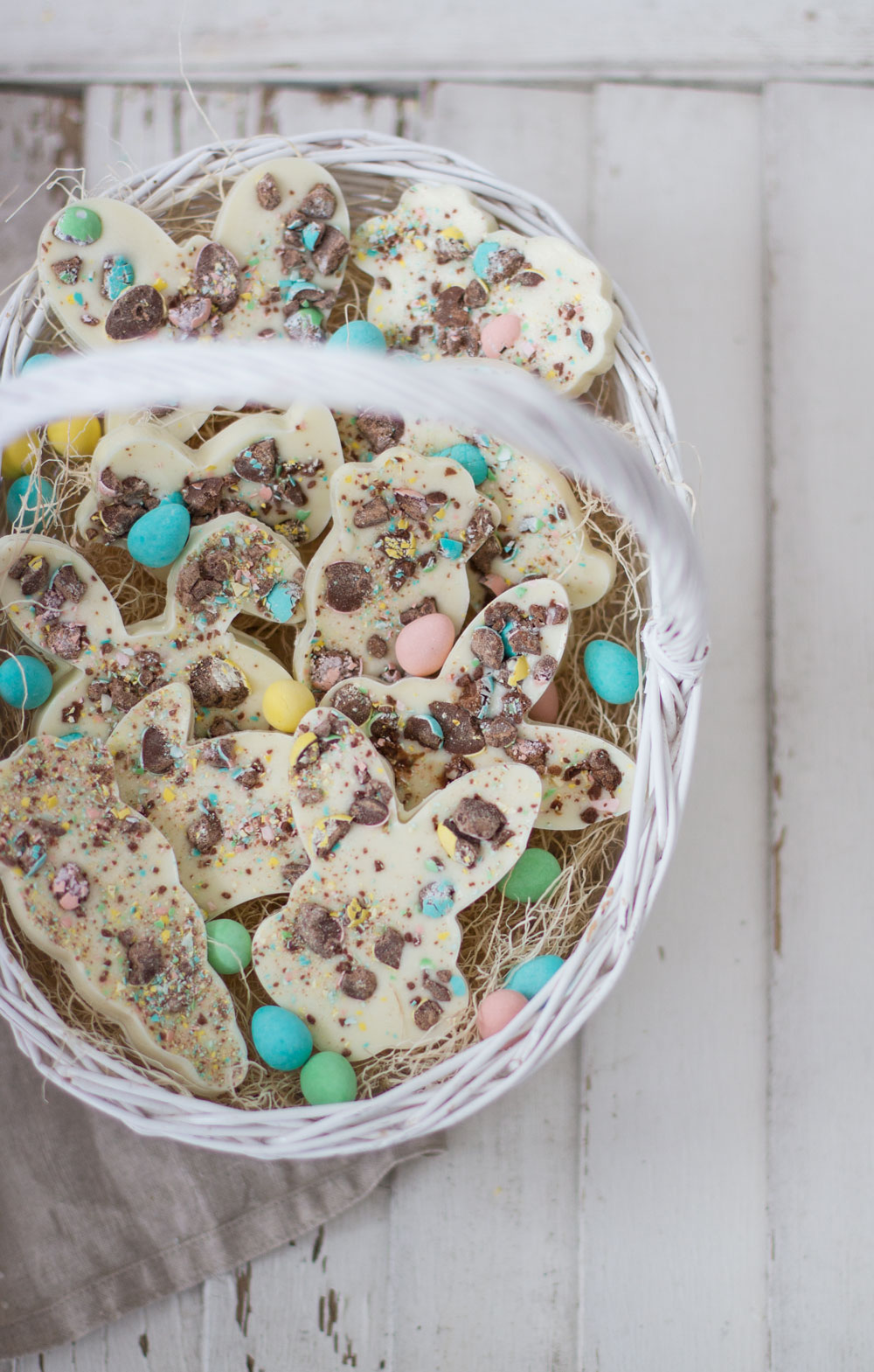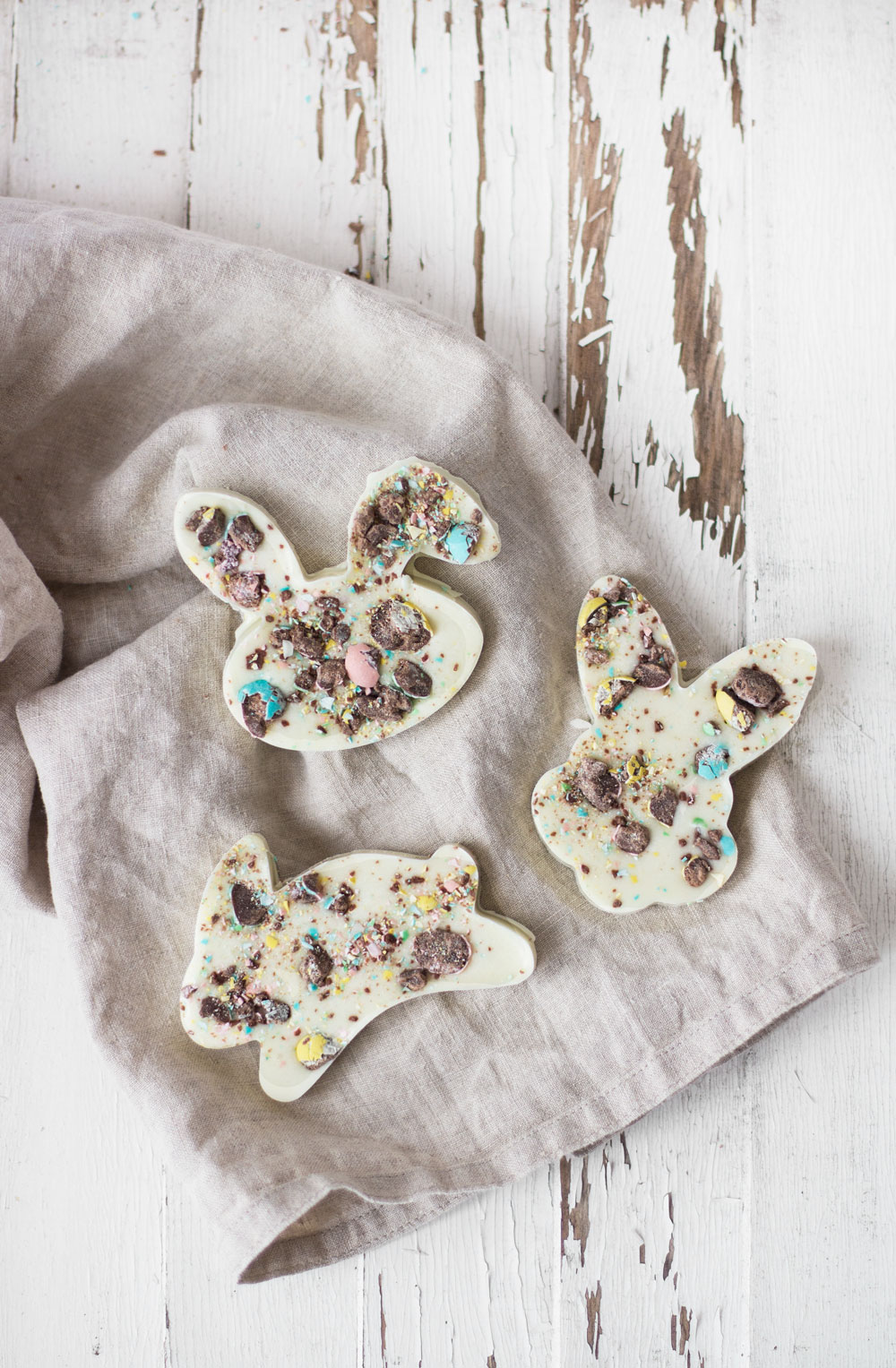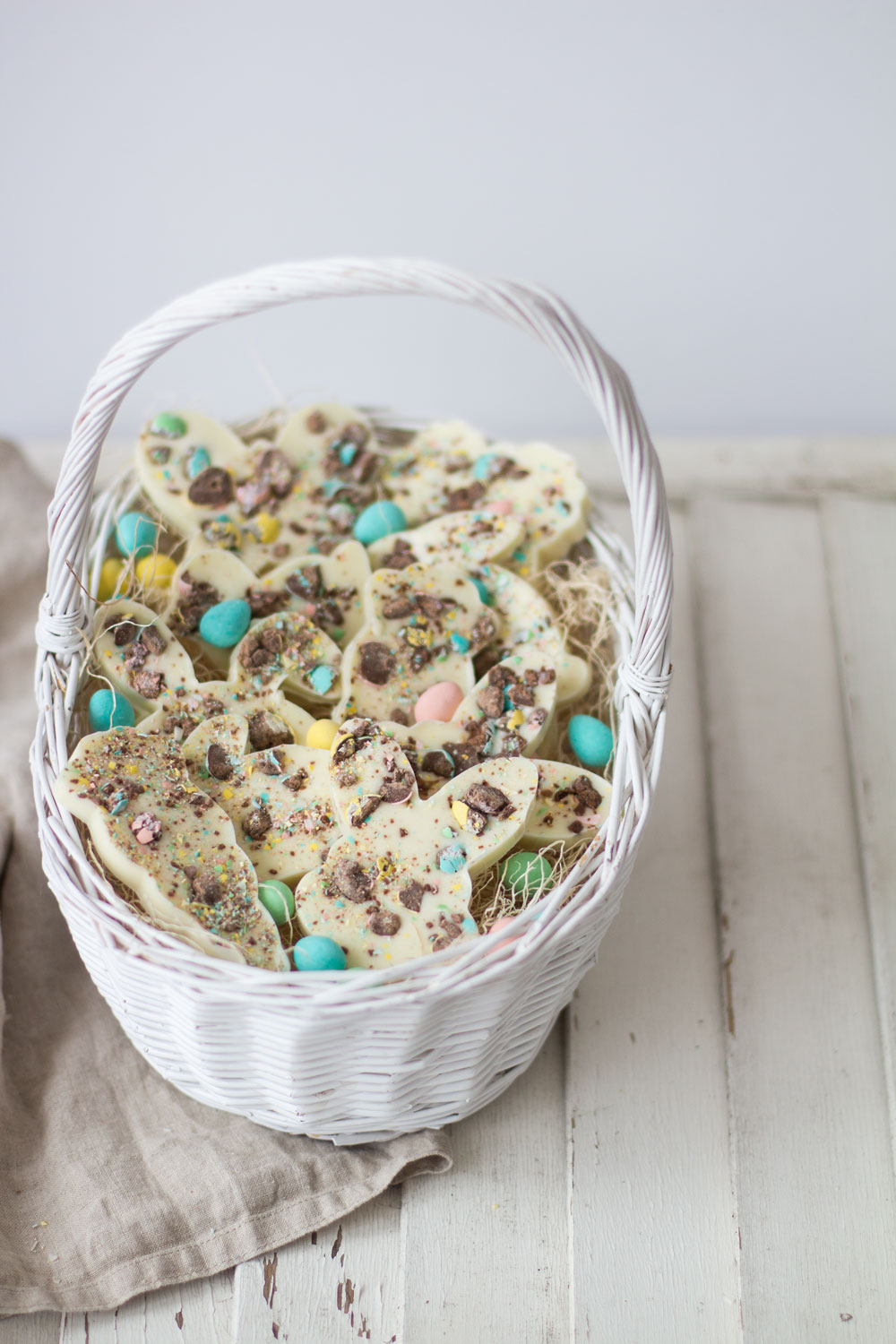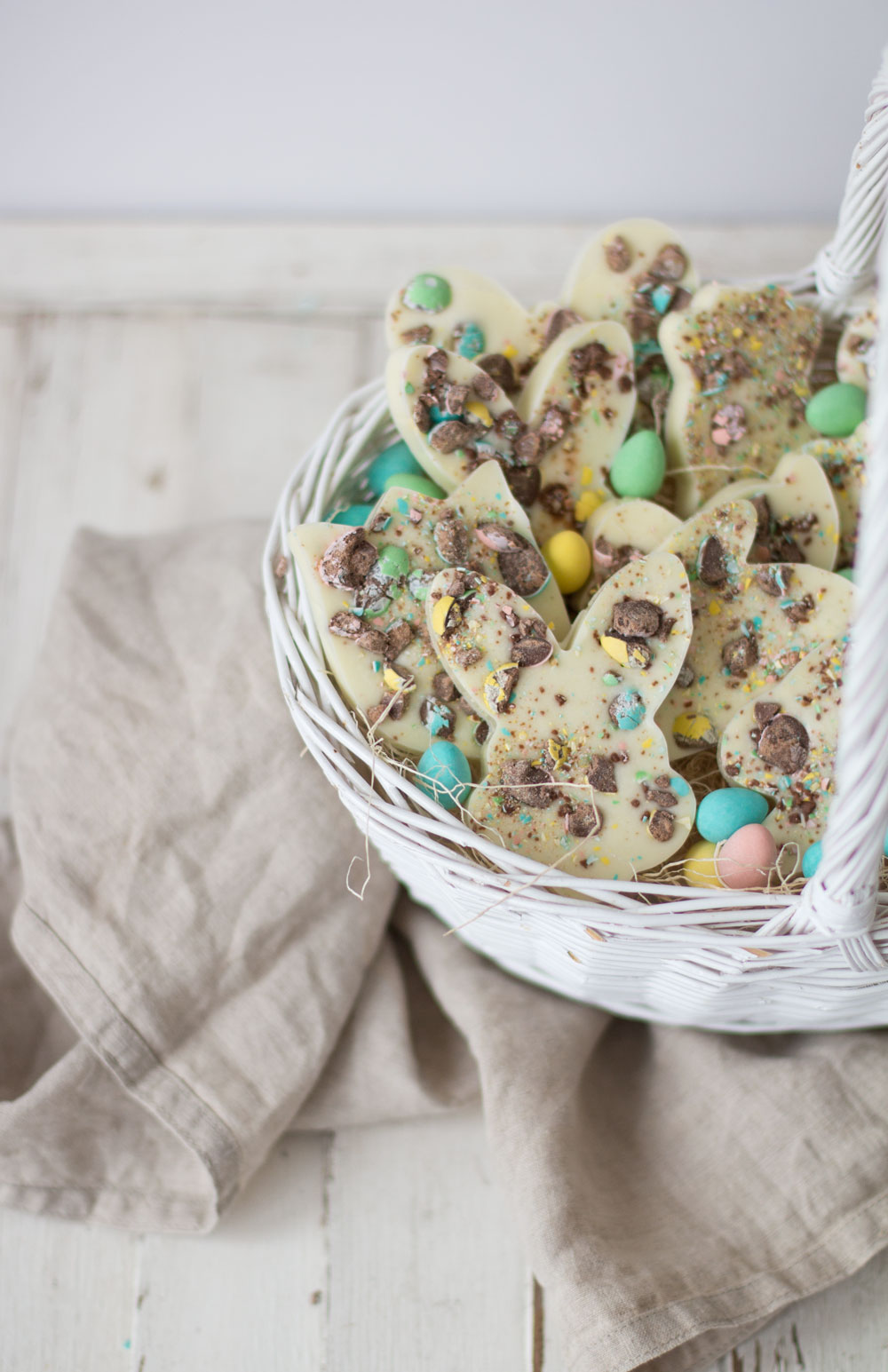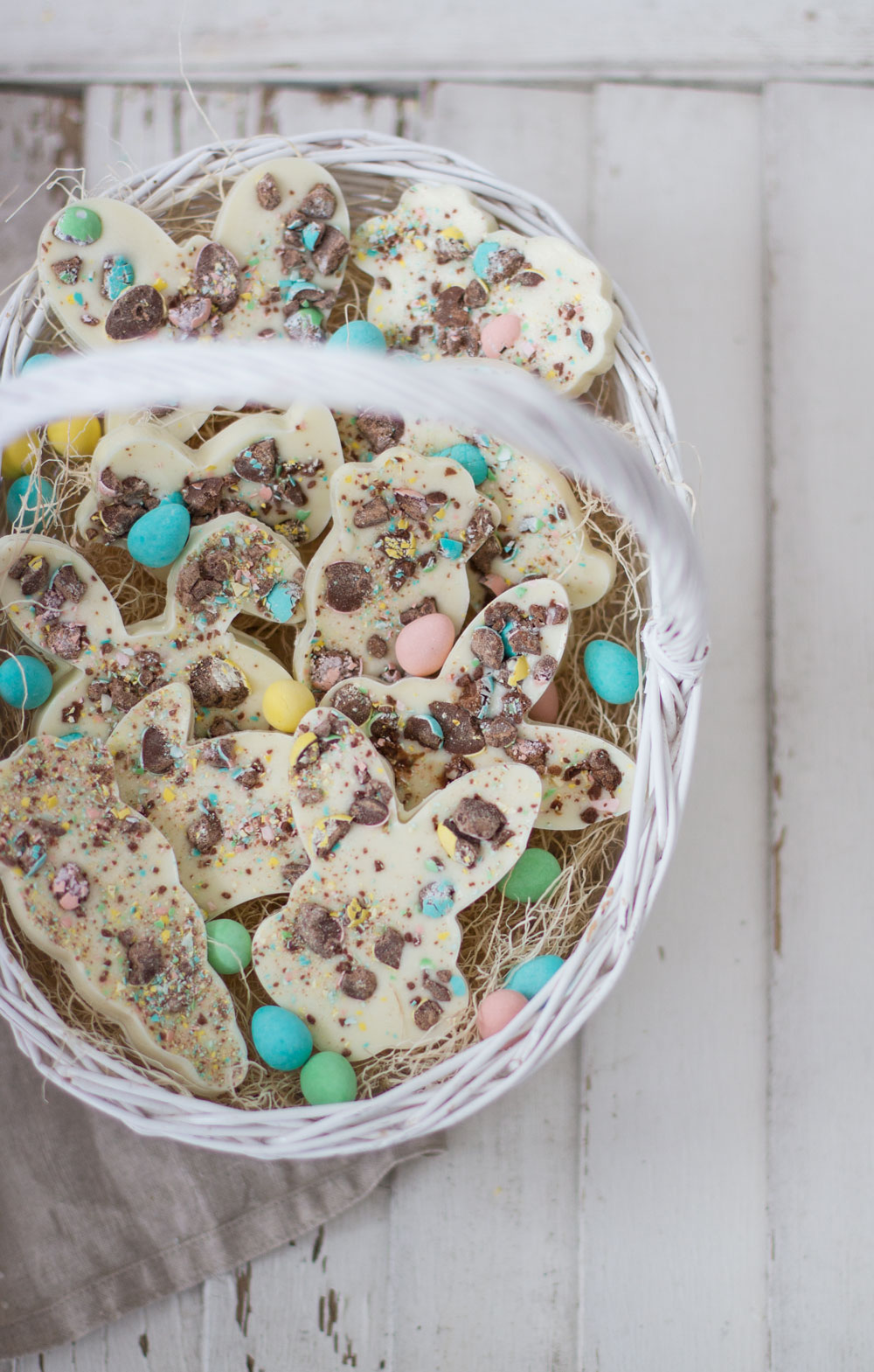 Bunny Bark
2016-03-22 21:05:16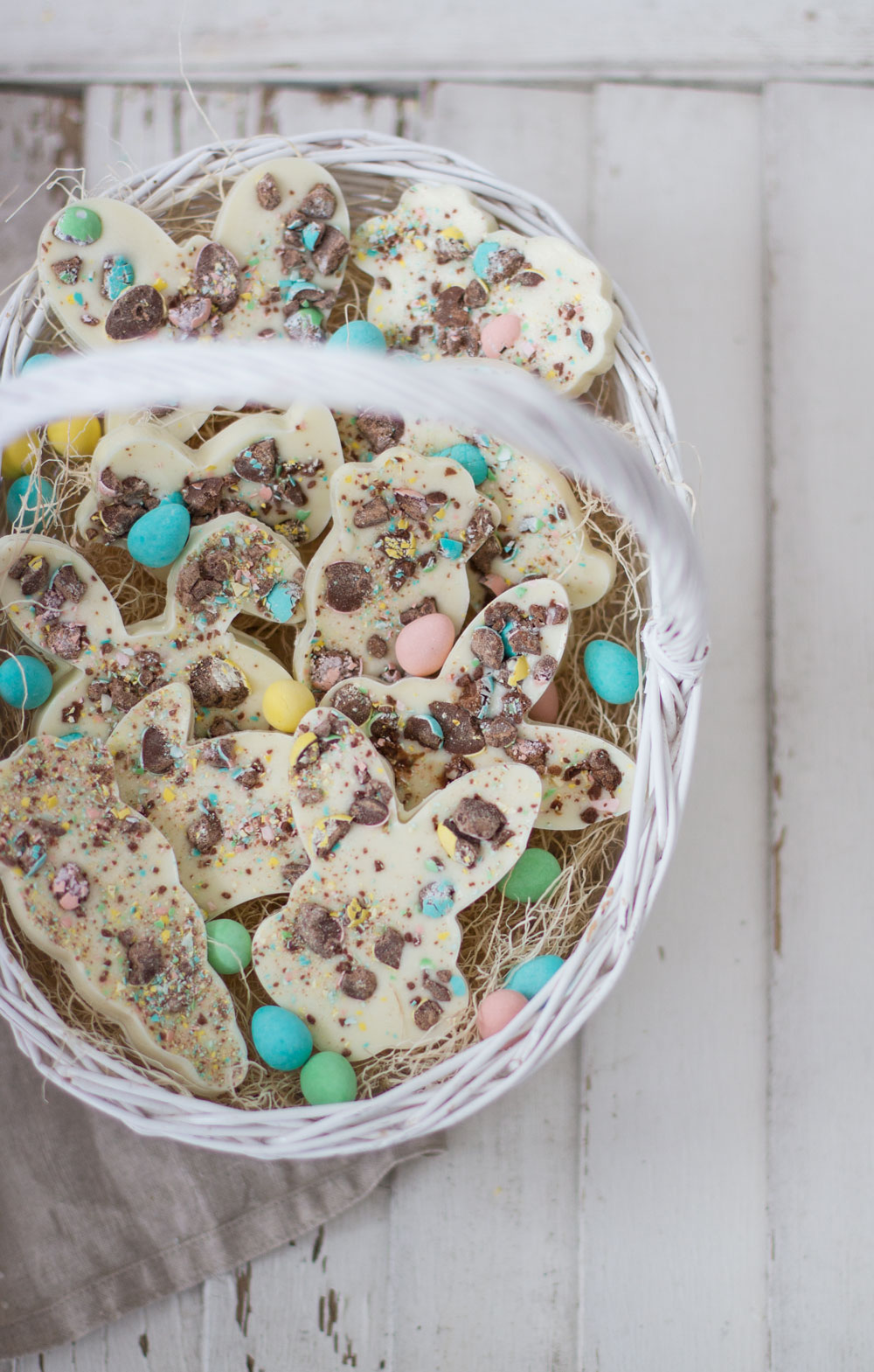 Ingredients
4 cups white chocolate rounds (found at Bulk Barn)
1 bag of Cadbury Mini Eggs + more for snaking on!
Materials
Assorted cookie cutters: I used a few different shapes like bunnies, carrot, lamb, and flowers found at Bulk Barn
Instructions
Lay mini eggs on a clean dish towel and fold the towel over to completely cover. With a smooth sided mallet hit the eggs until they are crushed to your liking. Don't use a food processor for this step as it tends to crush the mini eggs too small and they loose their colour. Set aside the mini eggs.
Place cookie cutters on top of a baking sheet lined with parchment paper and set aside.
Bring a small pot of water to a boil and place a stove top safe bowl on top of it, making sure that it is not touching the water. Add chocolate to the bowl and stir it constantly until completely melted through.
Pour the melted chocolate into a measuring cup and then slowly pour the chocolate into each cutter mould evenly dispersing it. Use a toothpick or a butter knife to evenly spread the chocolate throughout the cookie cutter shape.
Sparkle mini eggs overtop of the chocolate moulds.
Place the tray in the fridge for at least 10 minutes. After the chocolate is cooled, gently remove the chocolate shapes from the cookie cutters by pulling the cutters outwards to loosen.
The Blondielocks | Life + Style http://www.theblondielocks.com/