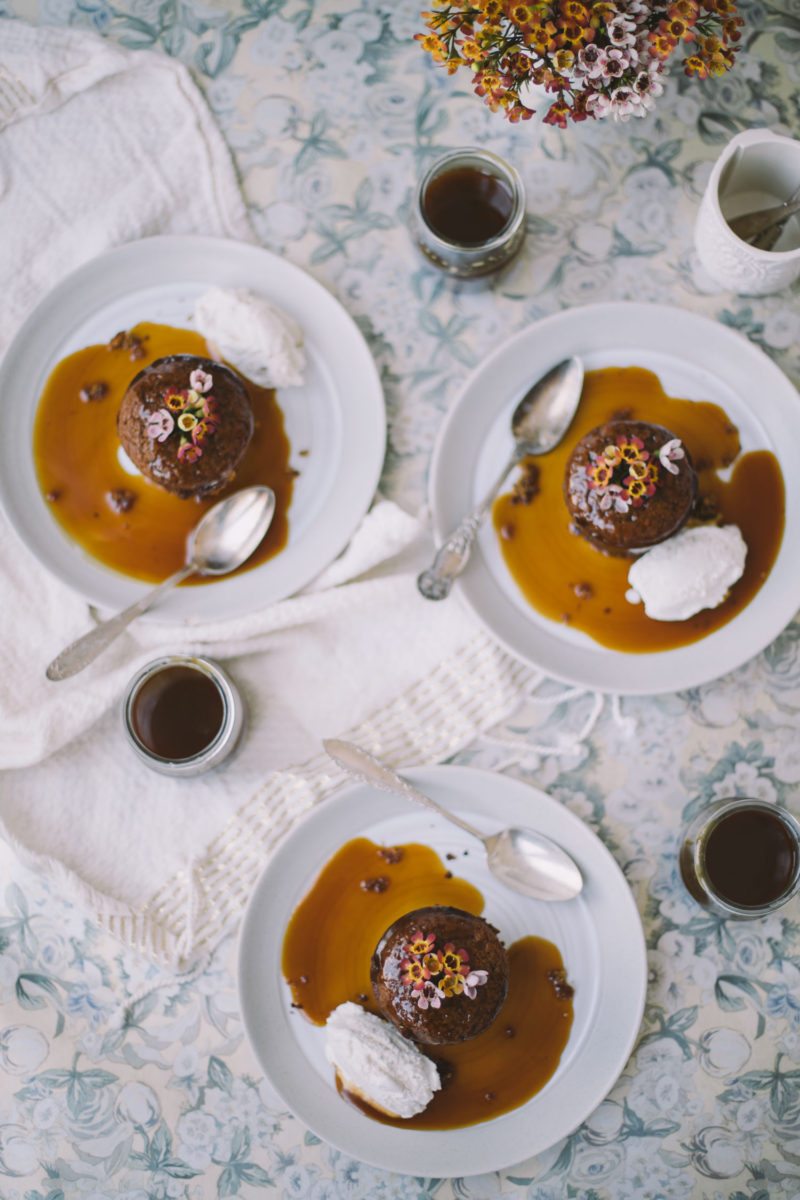 Each year around this time, my sister and I make it a point to visit Bobbette & Belle for one of their beloved sticky toffee puddings and a hot drink. There's really nothing quite like the warm, spicy cakes topped with a huge dousing of rich and sticky toffee sauce and let me tell you, we devour every single drop. This year, I wanted to try my hand at my version of sticky toffee pudding so I scoured the internet for a recipe that seemed doable and delicious. I found that all sticky toffee puddings stick to a very similar recipe and so after finding the one I wanted to use, I decided to make them a little differently by adding salt to the toffee sauce and a pinch of fleur de del to the top of the puddings. I love salted toffee sauce and the addition really helped cut the sweetness of the desert. I also used these molds which are slightly larger than muffin molds and in my opinion, look a lot like the Bobbette & Belle version. I was thrilled with how these sticky toffee puddings came out and must say, if you bake anything this holiday season, it should most definitely be these.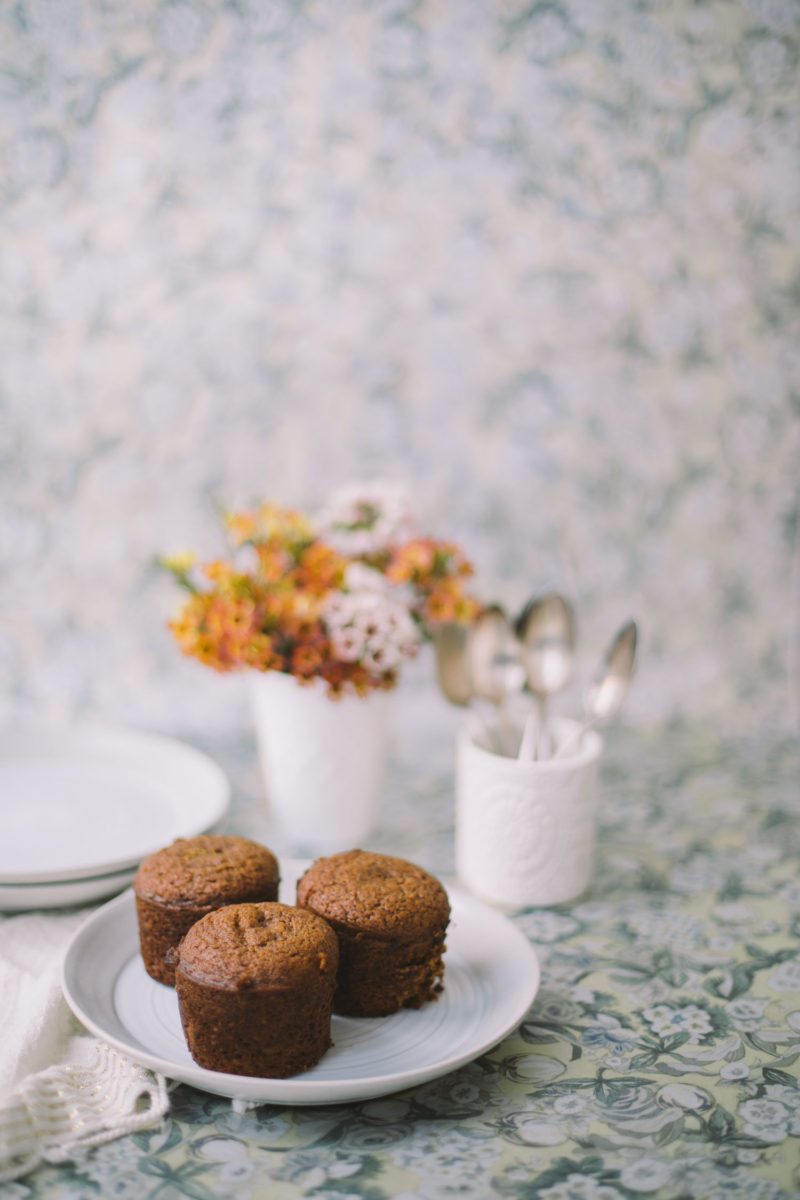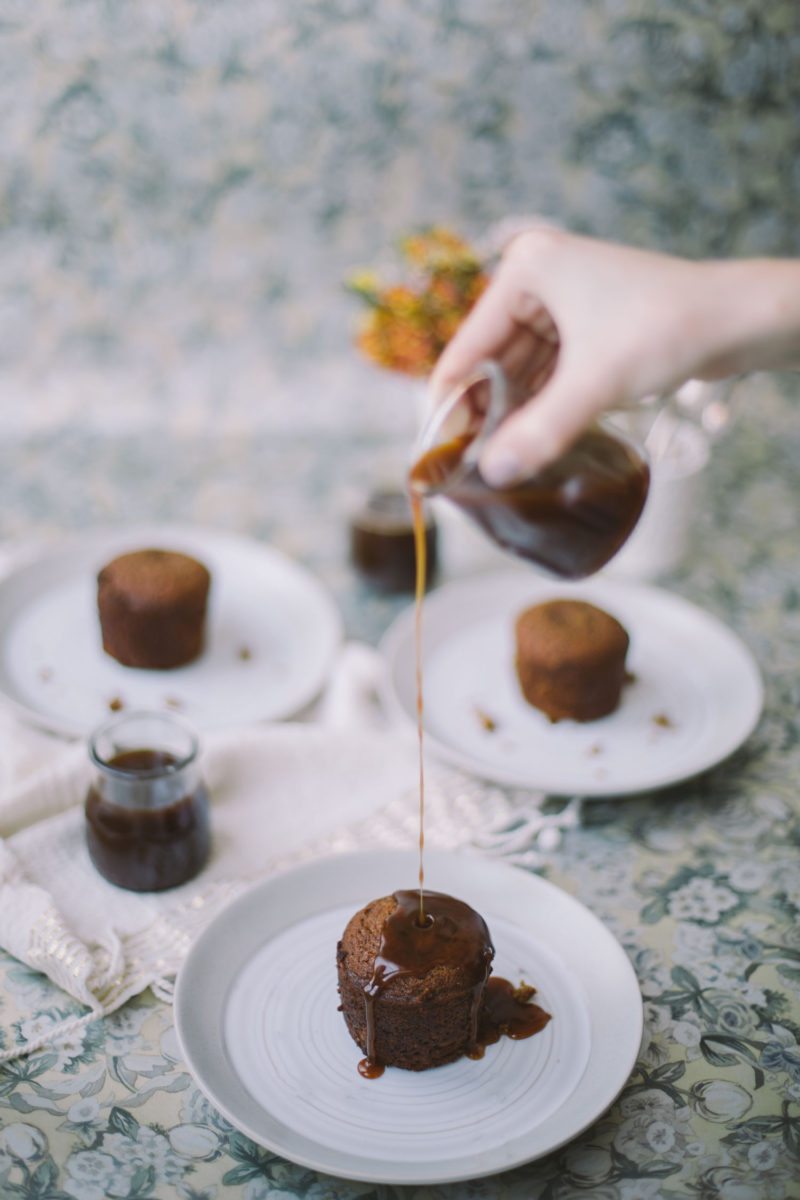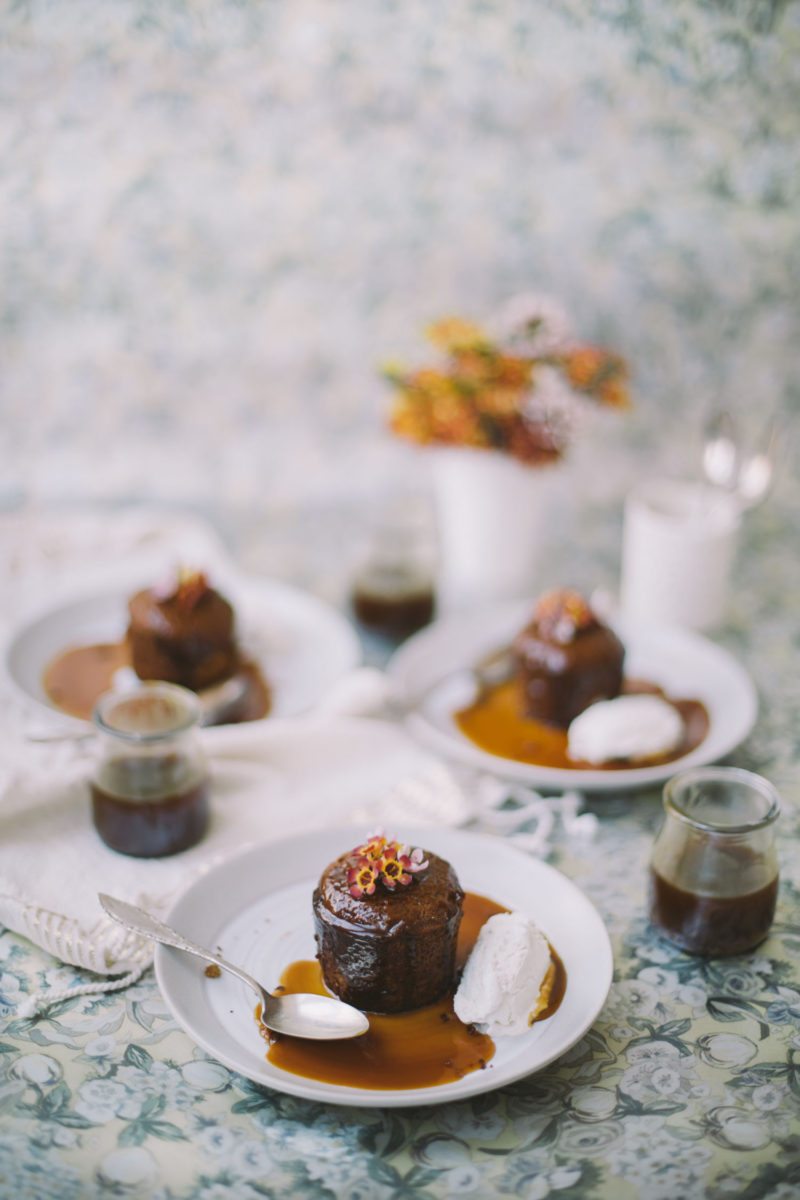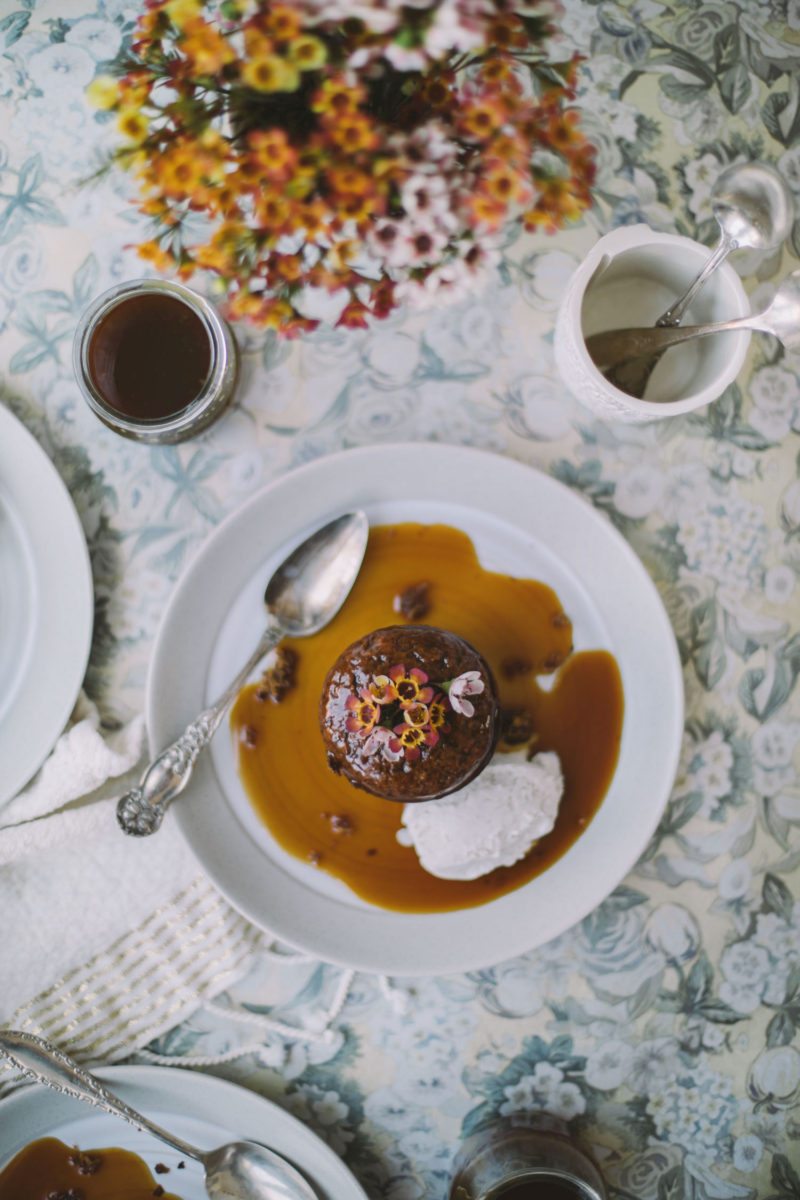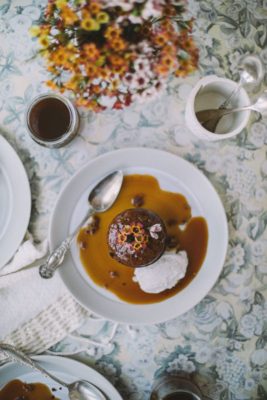 The Best Sticky Toffee Pudding
2017-11-08 08:47:20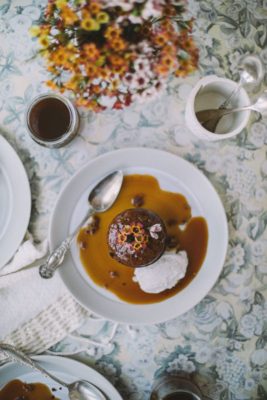 Serves 8
For the Sticky Toffee Pudding
5 1/2 ounces chopped pitted dried dates
1 cup water
1/4 cup butter
2/3 cup firmly packed brown sugar
1 1/2 tsp vanilla extract
2 medium eggs
2 tbsp molasses
1 1/2 tbsp golden syrup (or substitute dark corn syrup)
1 cup + 2 tbsp all purpose flour
1 tsp baking powder
1/2 tsp baking soda
For The Toffee Sauce
1 cup whipping cream
1/2 cup butter
1/2 cup firmly packed brown sugar
2 tbsp molasses
4 tbsp golden syrup
3 tsp vanilla extract
Pinch of salt
For the Sticky Toffee Pudding
Add the dates and water to a small saucepan.
Bring to a boil and simmer over low heat for only a couple of minutes. Let stand for a few minutes while preparing the rest of the batter.
Cream together the butter brown sugar and vanilla.
Add the eggs, one at a time, beating well after each addition.
Add the molasses and golden syrup and beat well.
Sift together the flour and baking powder.
Add the dry ingredients to the creamed mixture in three equal portions mixing until smooth after each addition.
Puree the date mixture in a food processor or blender before mixing in the baking soda.
Add this hot mixture immediately to the batter and mix until smooth.
Pour batter into well greased and floured muffin tins and bake for about 18 – 20 minutes at 350 degrees F until the center is just firm.
Serve warm with Toffee Sauce.
For the Toffee Sauce
Bring all of the ingredients to a slow rolling boil for about 5 min before serving over the baked puddings. Finish with a sprinkled of fleur de sel overtop of the puddings and vanilla ice cream!
Adapted from Rock Recipes
The Blondielocks | Life + Style http://www.theblondielocks.com/