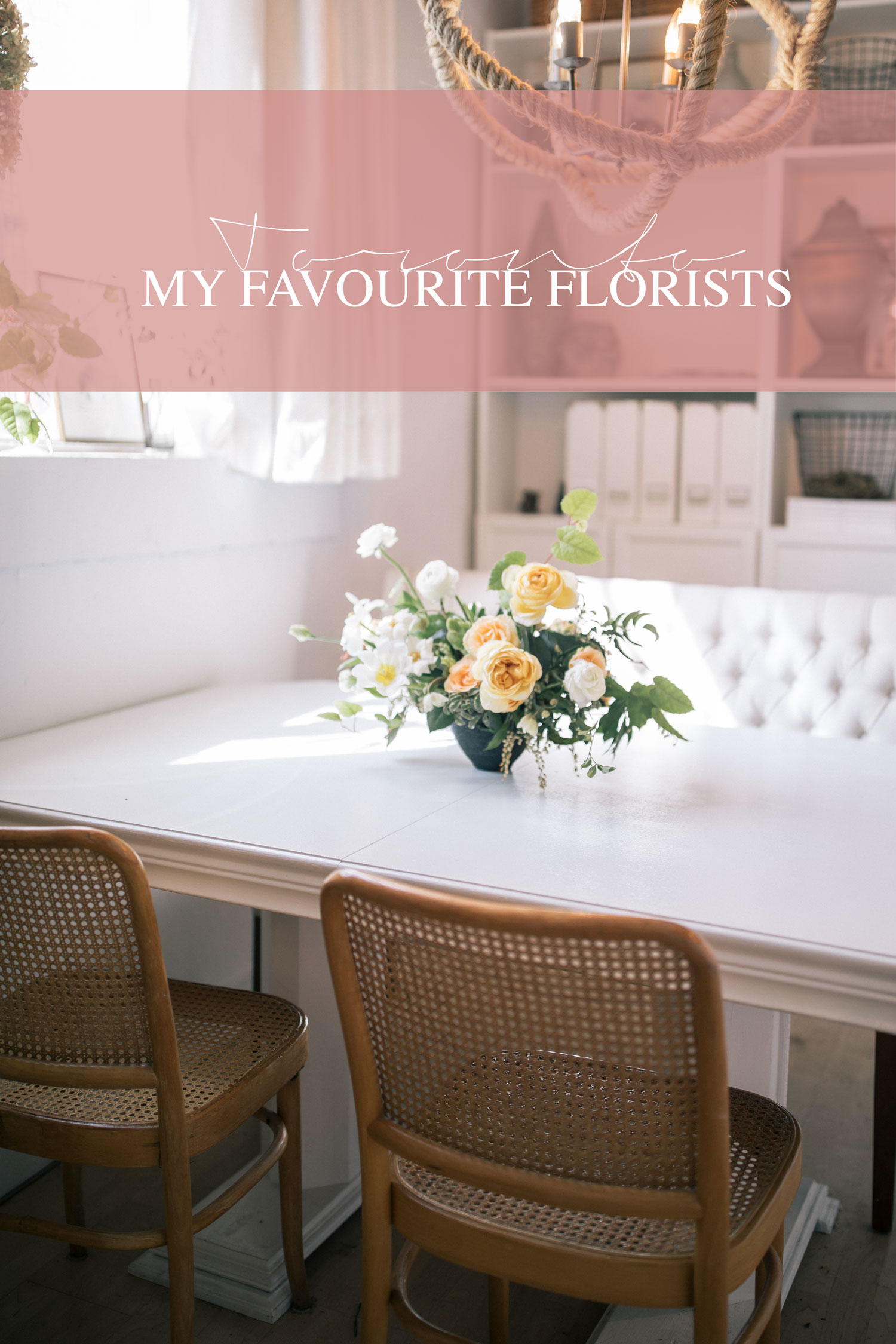 By now I'm sure that it has become pretty obvious that I am a flower fanatic, Jamie even proposed to me in front of a flower shop to give you an idea of just how much. In the past few years, I have been incredibly lucky to have collaborated with so many talented florists in Toronto whether it be on floral arranging tips, events or workshops. The talent in Toronto never ceases to amaze me, so today I wanted to share 6 of my favorite floral studios in Toronto that are killing the flower game. They all bring something unique to the table so whether you are looking to plan your wedding like I am or need an arrangement for an event I hope that you find this guide helpful in your quest to find a florist you love.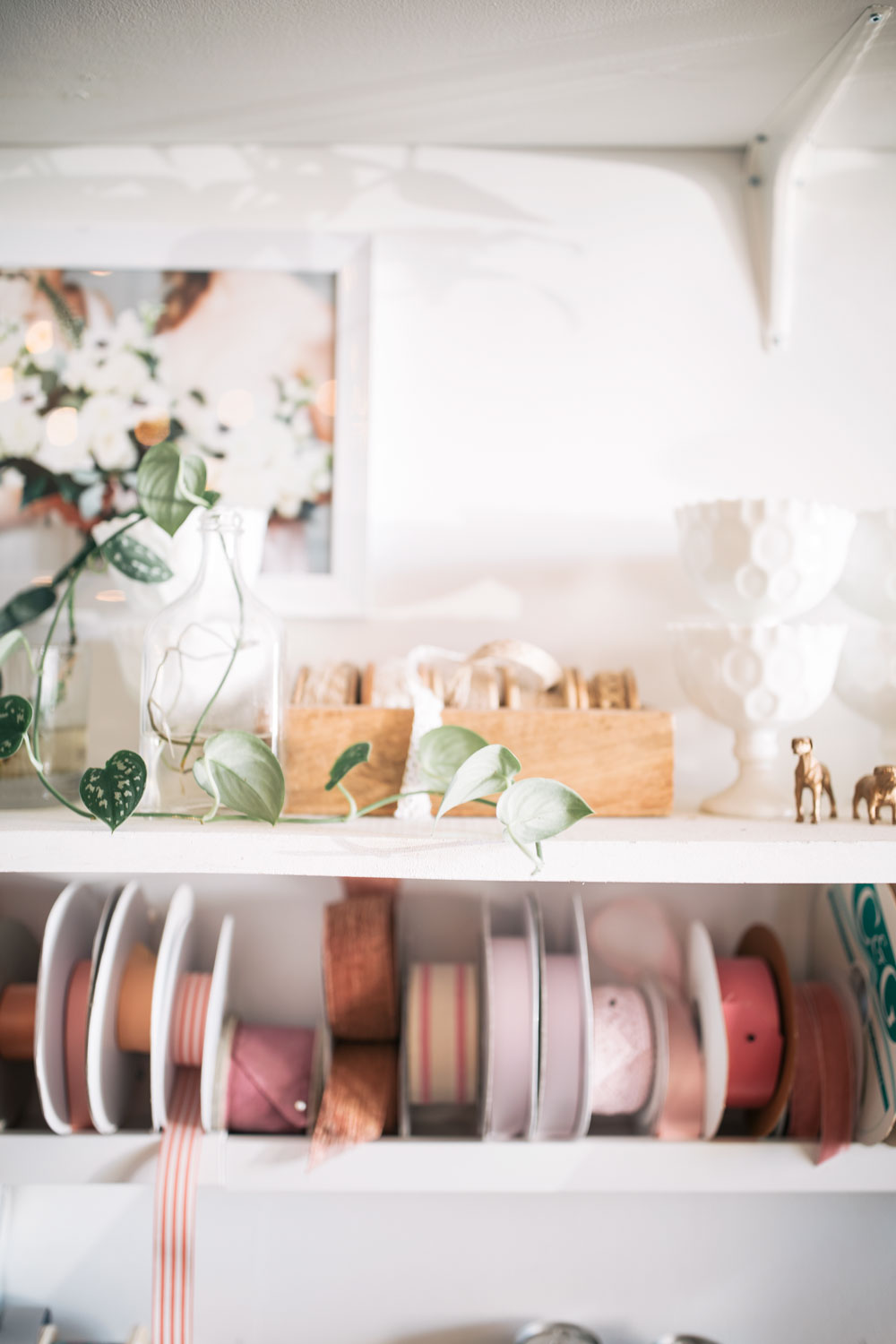 Who: Blush & Bloom
Where: 163 Sterling Road Suite 104, Toronto
When: By appointment only
Why: Becky DeOliveira, Blush & Bloom owner and self-proclaimed "flower pimp" is the ultimate florist and boss lady. Becky creates the most beautiful garden inspired flower arrangements and is a huge fan of using bold colours in her work. Blush & Bloom recently expanded their company and introduced Bloom School, which offers floral design sessions and workshops for beginner and to professional florists who want to specialize in garden style floral arrangements. I guess this is also a good time to announce that Becky will also be doing the florals for our wedding and I could now be more excited about it!
Follow: Website | Instagram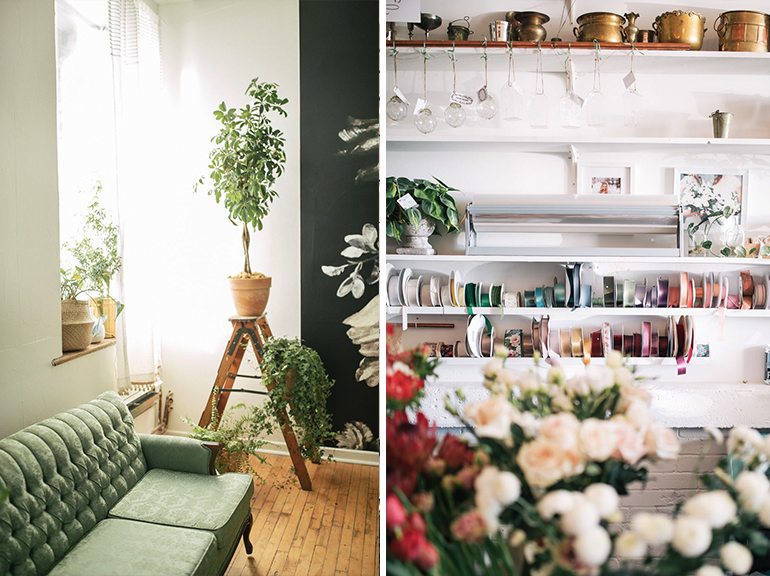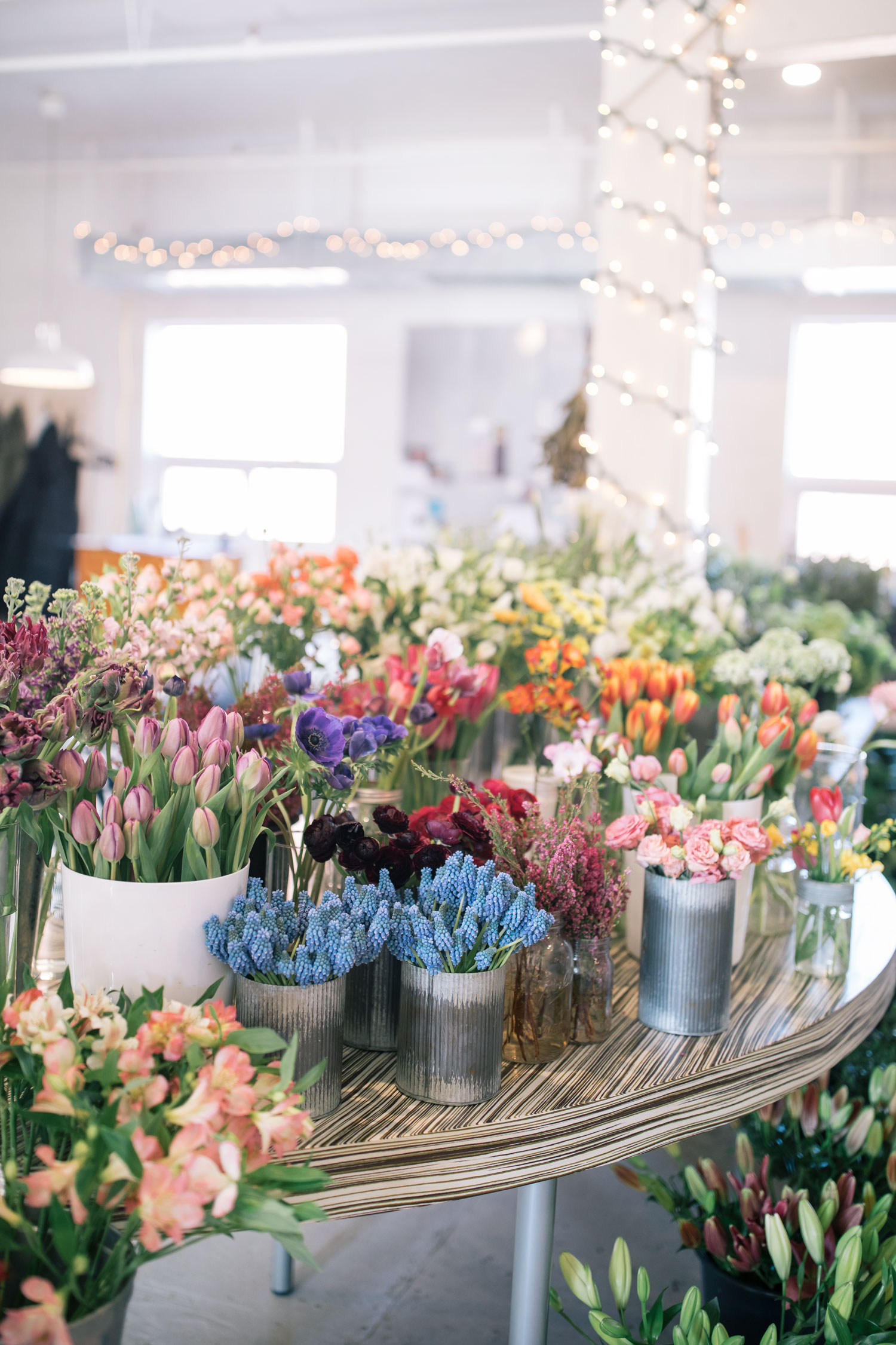 Who: Wild North Flowers
Where: 135 Tecumseth Street, Unit 12, Toronto
When: When: By appointment only
Why: Wild North Flowers specialize in creating seasonally inspired flower arrangements with locally sourced flowers which is something I really apreicate. They create such fun, colourful arrangements and also host bi-monthly workshops in their open studio space. Wild North Flowers also donates 2% of their sales to a different local charity each month so you can be happy knowing that a part of your purchase is going to a good cause.
Follow: Website | Instagram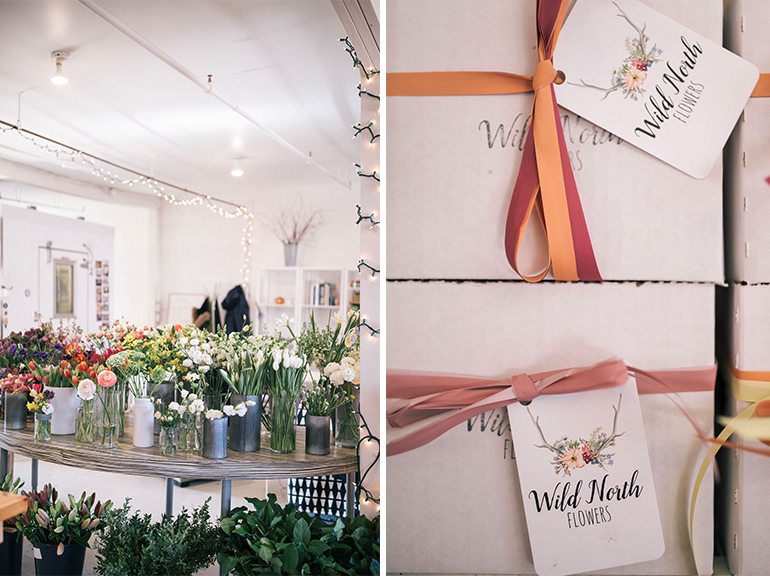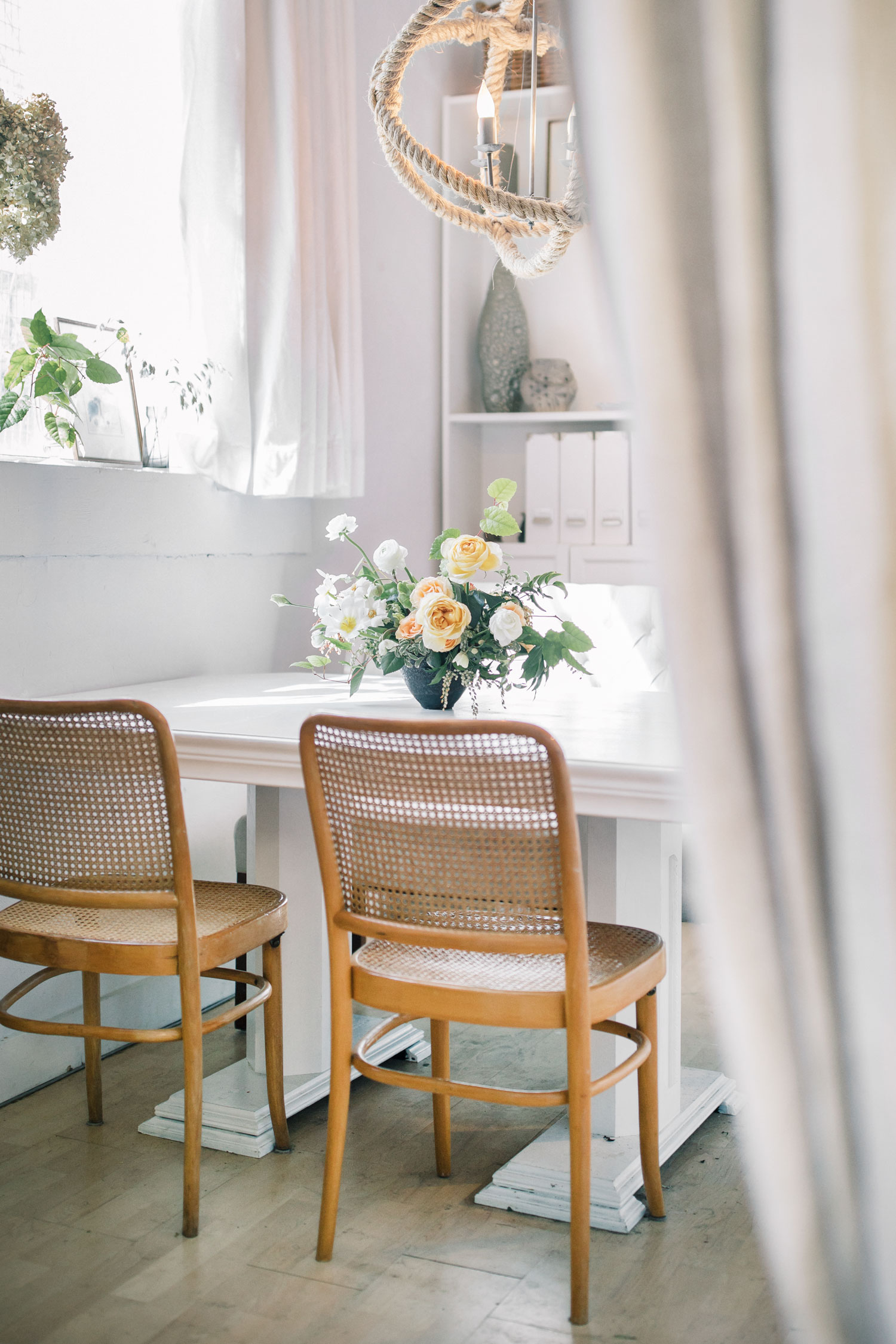 Who: Sweet Woodruff
Where: 442 Dufferin Street, Unit N, Toronto
When: When: By appointment only
Why: Lisa Gray, owner and founder of Sweet Woodruff is a literal floral goddess in which everything she touches turns to pure gold. If you are looking for the most unique, creative, whimsical and romantic floral arrangements than Sweet Woodruff should 100% be at the top of your list.
Follow: Website | Instagram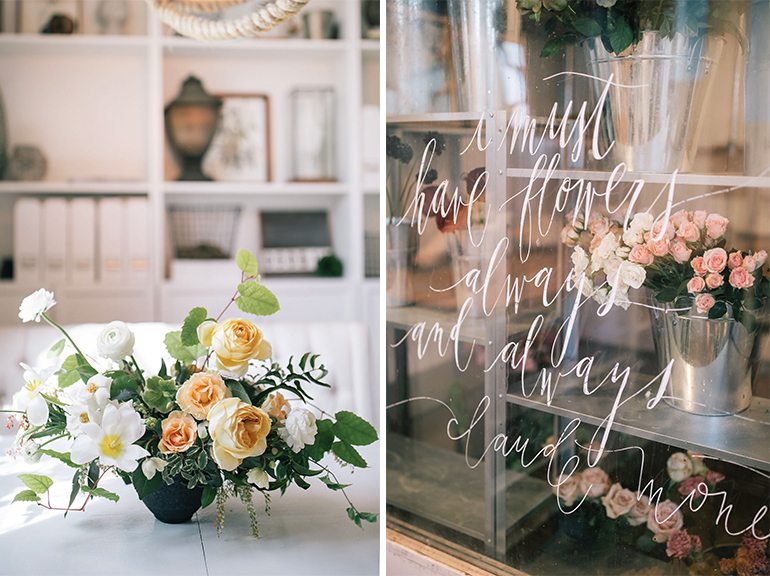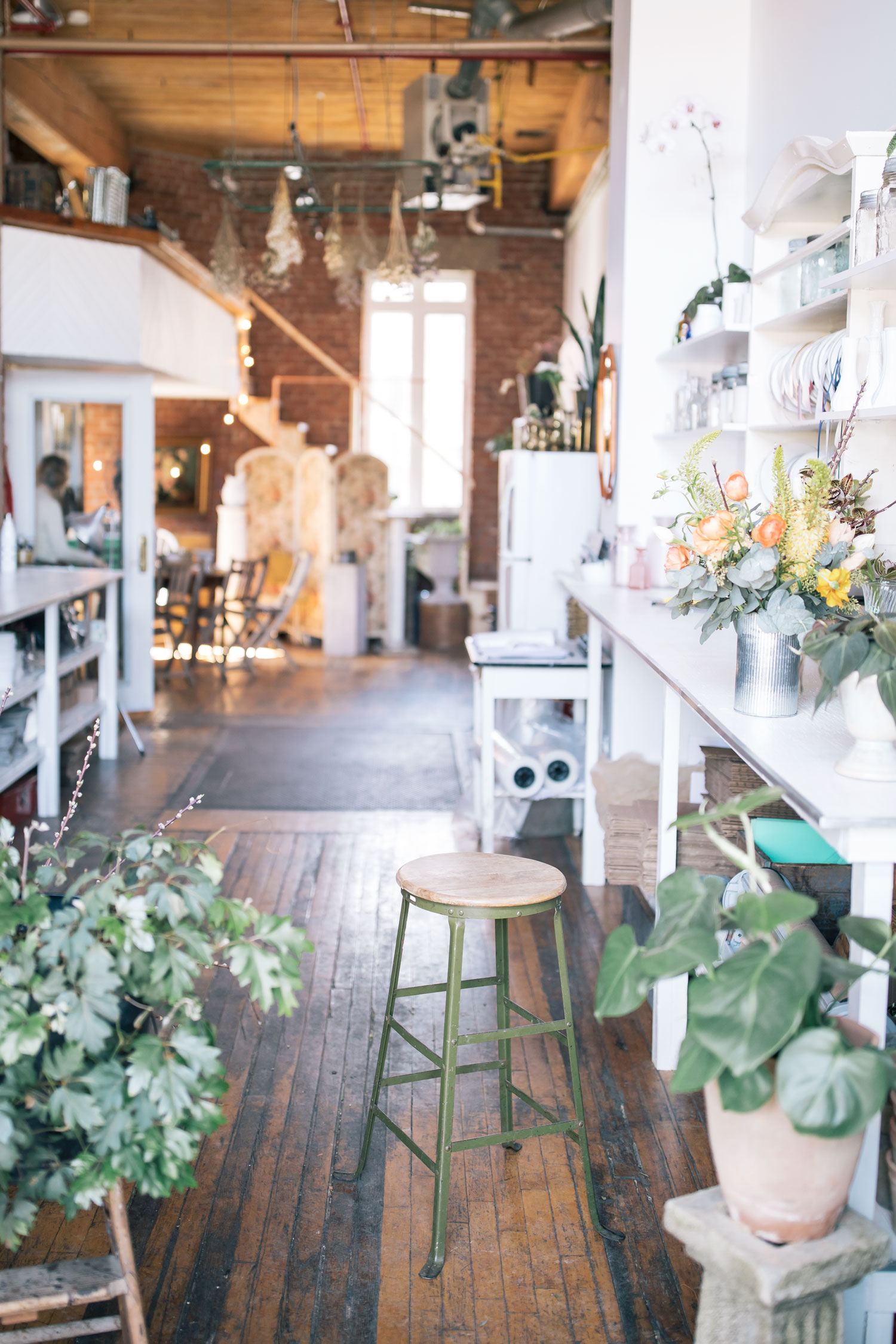 Who: Coriander Girl
Where: 77 Florence St., Suite 107, Toronto & 202 Picton Main Street Picton, ON
When:
Toronto Hours:
Monday: Closed
Tuesday: 12-6
Wednesday: Friday ~ 11-6
Saturday: 11-5
Sunday: 12-4
Picton Hours:
(Fall/Winter)
Thursday ~ Saturday
11-4pm
Why: Since 2009 Coriander Girl has been a go-to spot for garden inspired floral arrangements. Owner Alison Westlake actually left her job as an actress to become a florist and has since gone on to create one of the most recognized floral studios/shops in Ontario. I'm dying to visit the Picton location where there are not only flowers in the shop but local treasures and vintage finds.
Follow: Website | Instagram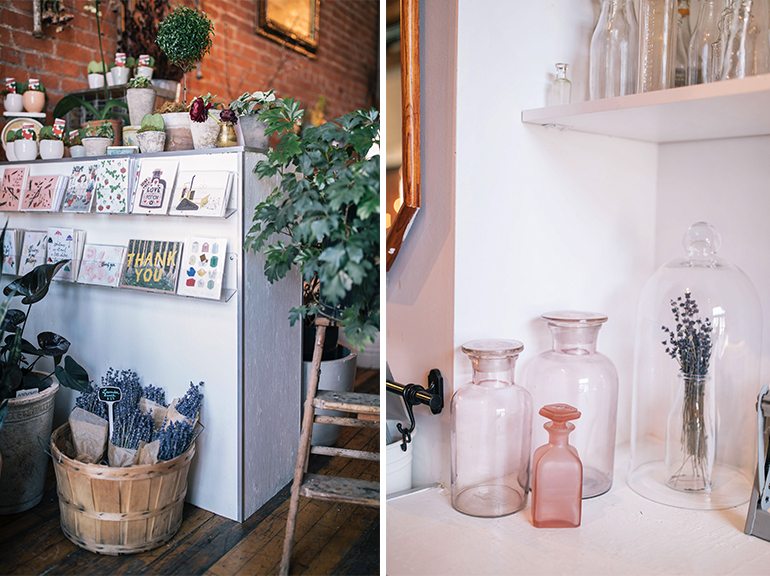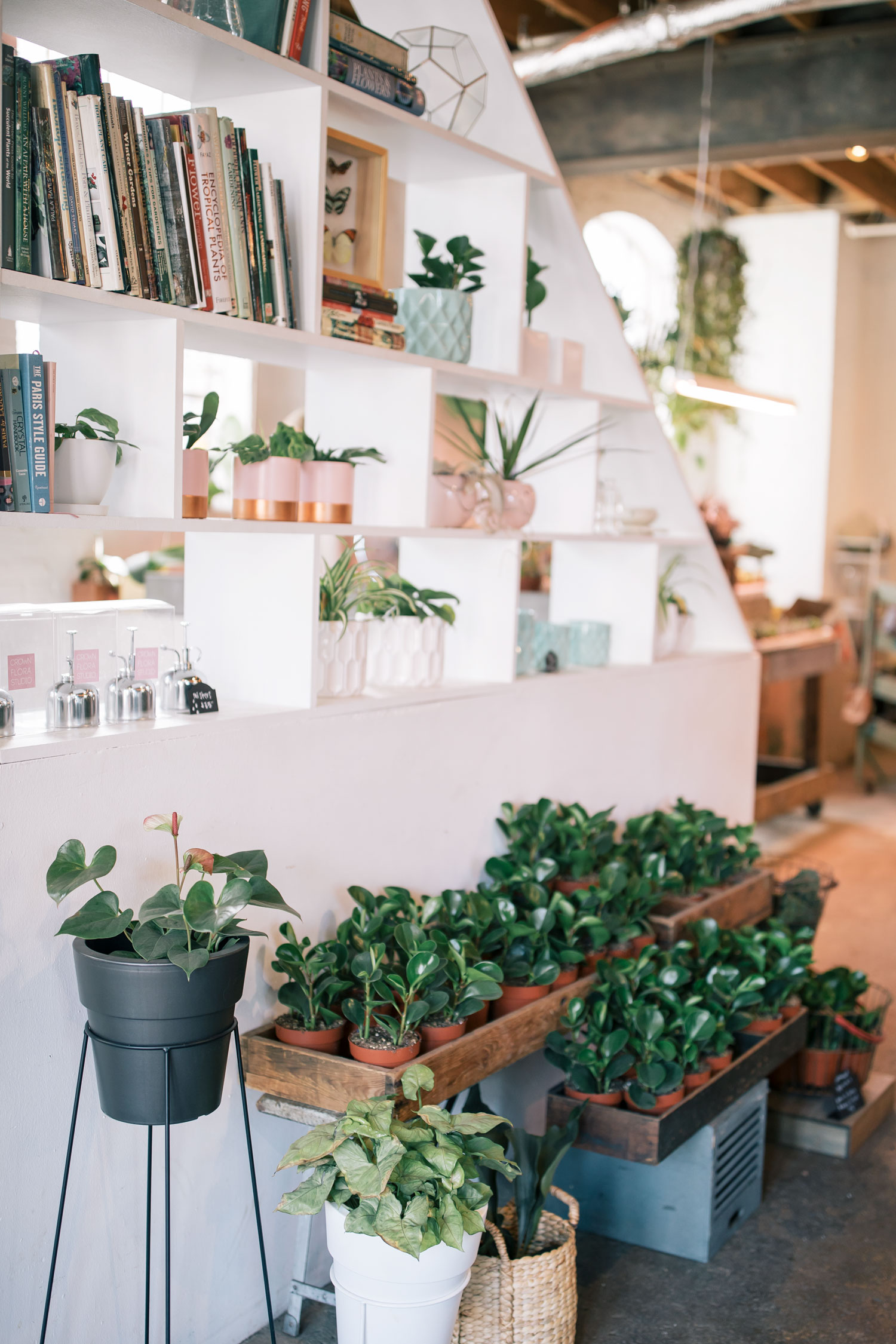 Who: Crown Flora
Where: 1233 Queen Street West, Toronto (Rear entrance, Gwynne Ave)
When:
Monday-Friday: 12-6
Saturday: 12-5
Sunday: 12-5
Why: You can spot Crown Flora in Toronto a mile away thanks to their big pink storefront that is pretty much an Instagrammers dream. The store itself is expertly curated and full of flowers, plants, succulents and fun home accessories. Crown Flora is known for creating unique, out-of-the-box floral arrangements and terrariums so if unexpected if your thang, definitely check them out.
Follow: Website | Instagram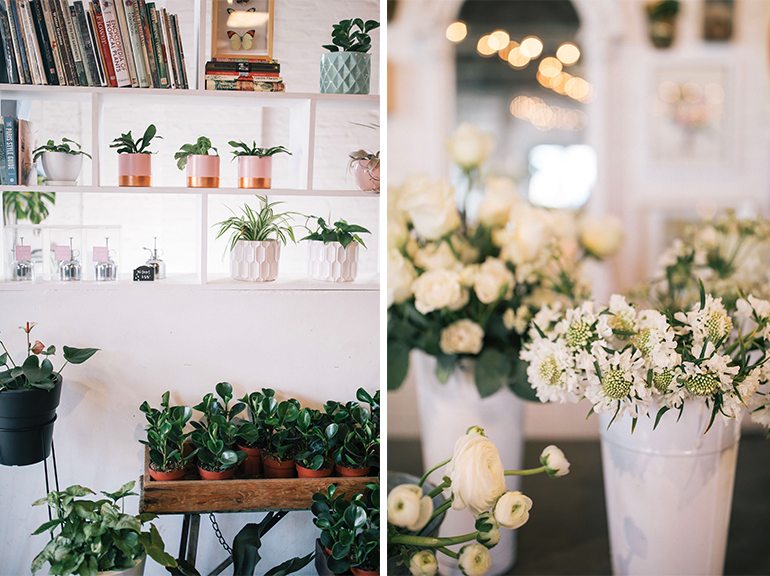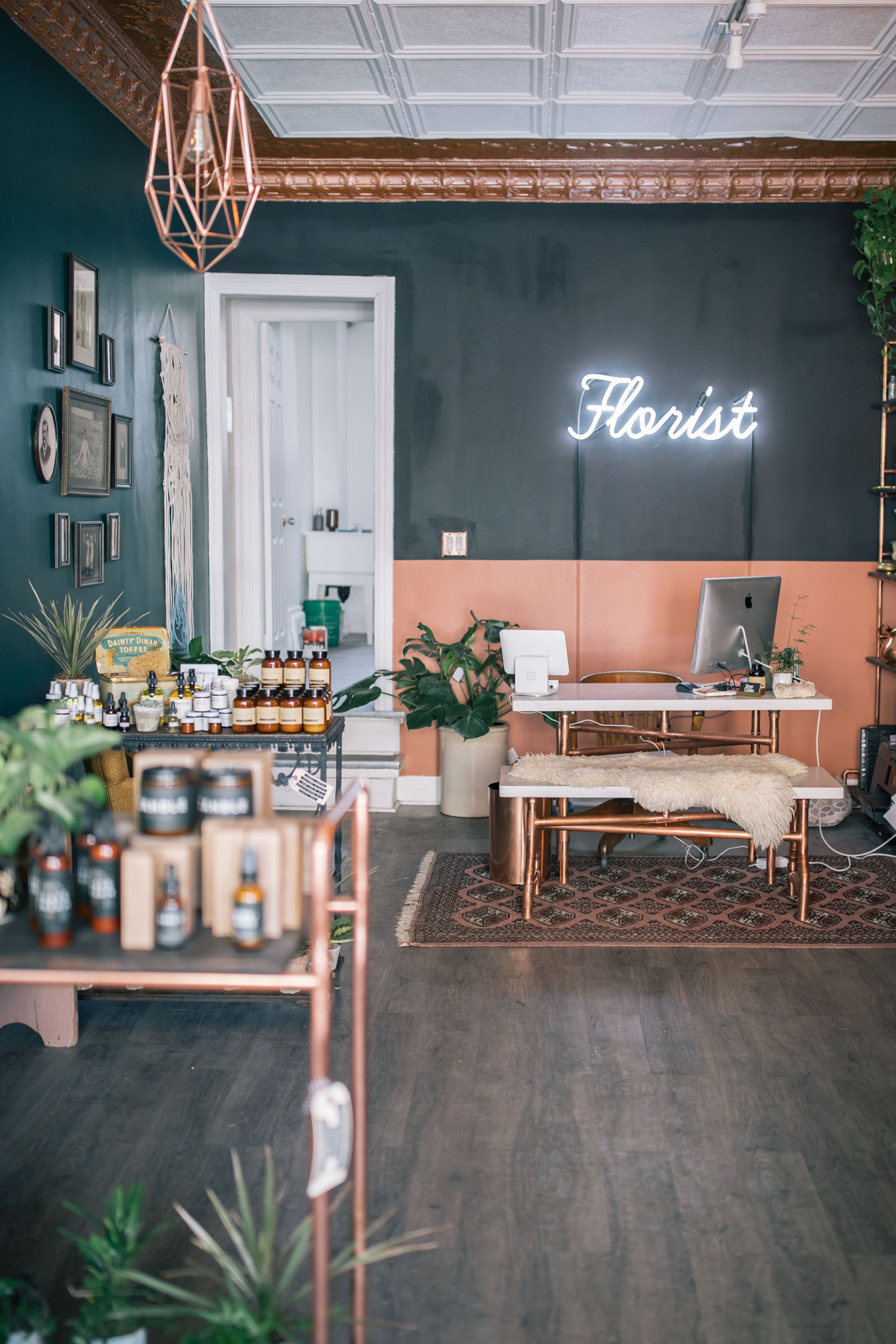 Who: Hunt & Gather
Where: 1665 Bloor St W., Toronto
When:
Tuesday-Friday: 11-6
Saturday: 12-5
Sunday: 12-4
Why: Tellie Hunt has been creating beautiful, intentional floral arrangements since she was 14 years old and after years of working in the industry has recently opened up her flower shop, appropriately named Hunt & Gather. Tellies shop is a mix of moody & magical and the cool, bohemian touches do not go unnoticed. Tellies designs are inspired by nature and her surroundings and she is available for weddings and events.
Follow: Website | Instagram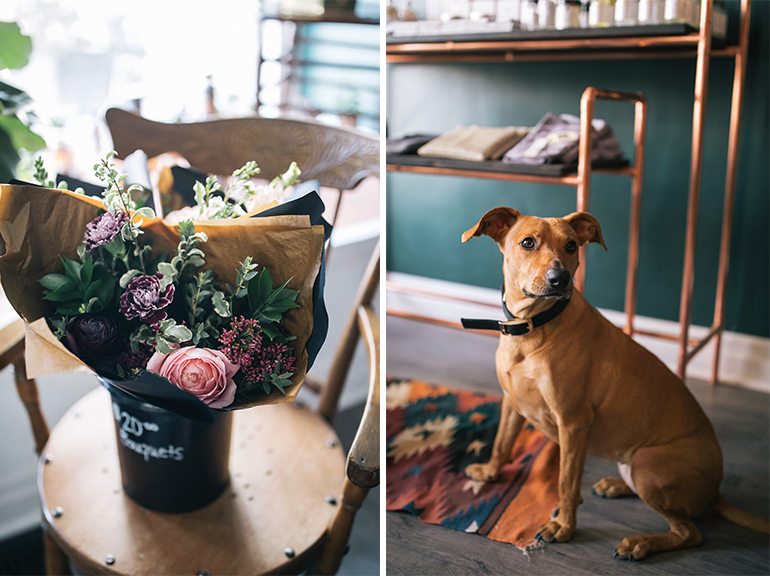 Bonus Freelance Florists I Love:
1. White Oak Florals by Jordana Masi
2. Threads & Blooms by Emily Hall
3. Minim Designs by Kristina Steunenberg