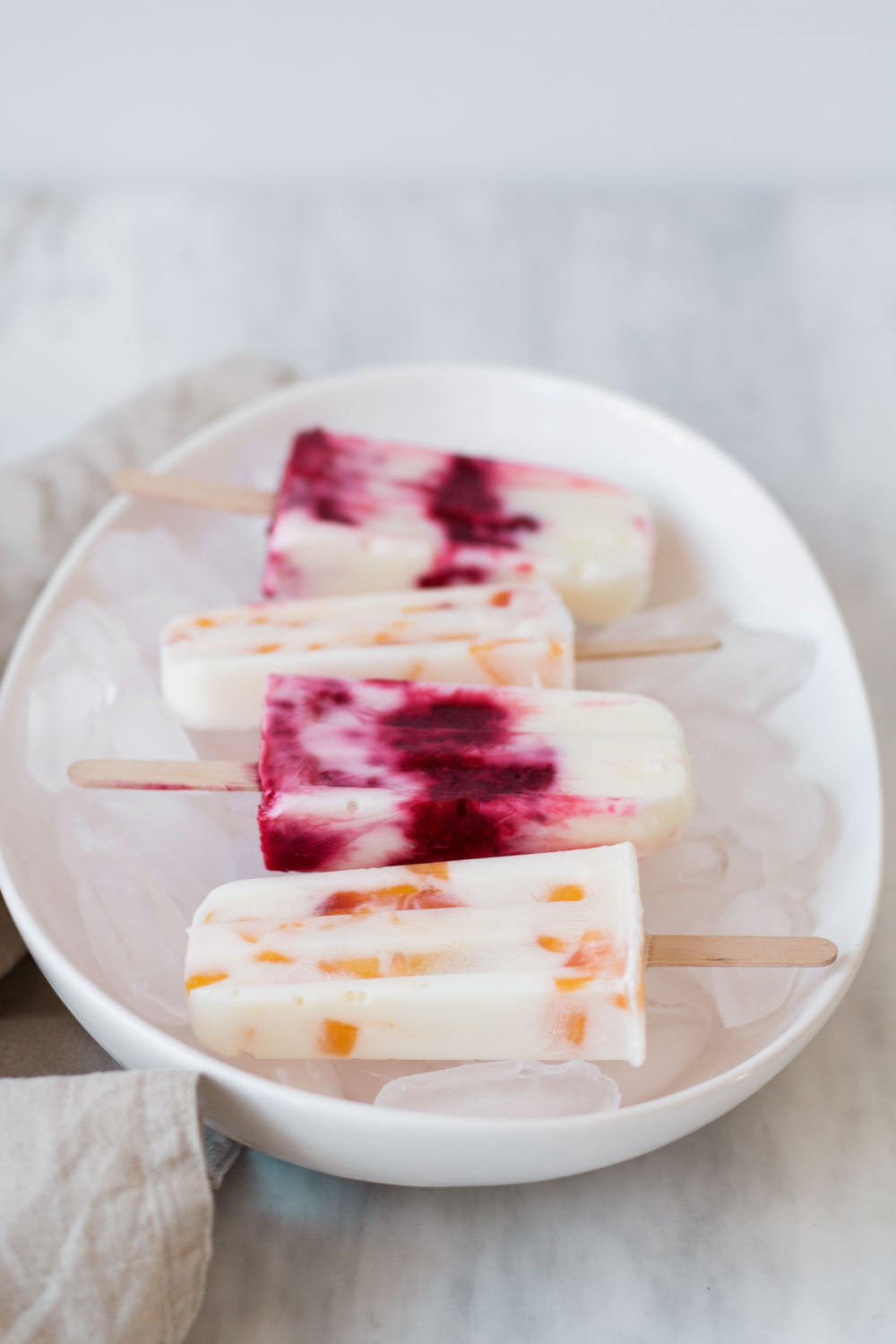 Even though the warm weather isn't here just yet, on the weekend I was having a serious craving for something cold, sweet and fruity, and after all of the Easter chocolate I've been consuming, (hello cookies and cream eggs), I needed something healthy! Being someone who likes convenience, especially when it comes to breakfast, I was thrilled when I came across the new iögo pouches with resealable caps at the grocery store the other day. Yes popsicles are easy to make, but when it comes to making them with yogurt…things can get messy! Normally there is a lot of container to mold spoon scooping action happening when I am working with yogurt which can get annoying, time-consuming and not to mention sticky! The new iögo pouches were a dream to work with as I was able to simply squeezed the yogurt out of the pouch and directly into the popsicle mould and add in my fruit choices in accordingly. I made two versions of popsicle since I love having options and decided to go with the vanilla flavour in the 25% less sugar option because you really can't taste the difference, especially when sweet fruit is added. I'm a huge fan of peaches and cream so combination of frozen yogurt and peaches together was absolutely delicious. The raspberry was also good for the sweet meets sour flavour. I honestly can't believe how simple these were to make with the iögo pouches and I can't wait to try out more popsicles with the greek and strawberry options. Jamie has been taking these pops to work everyday and our stash is dwindling so I'm thinking that I'll be making more very soon!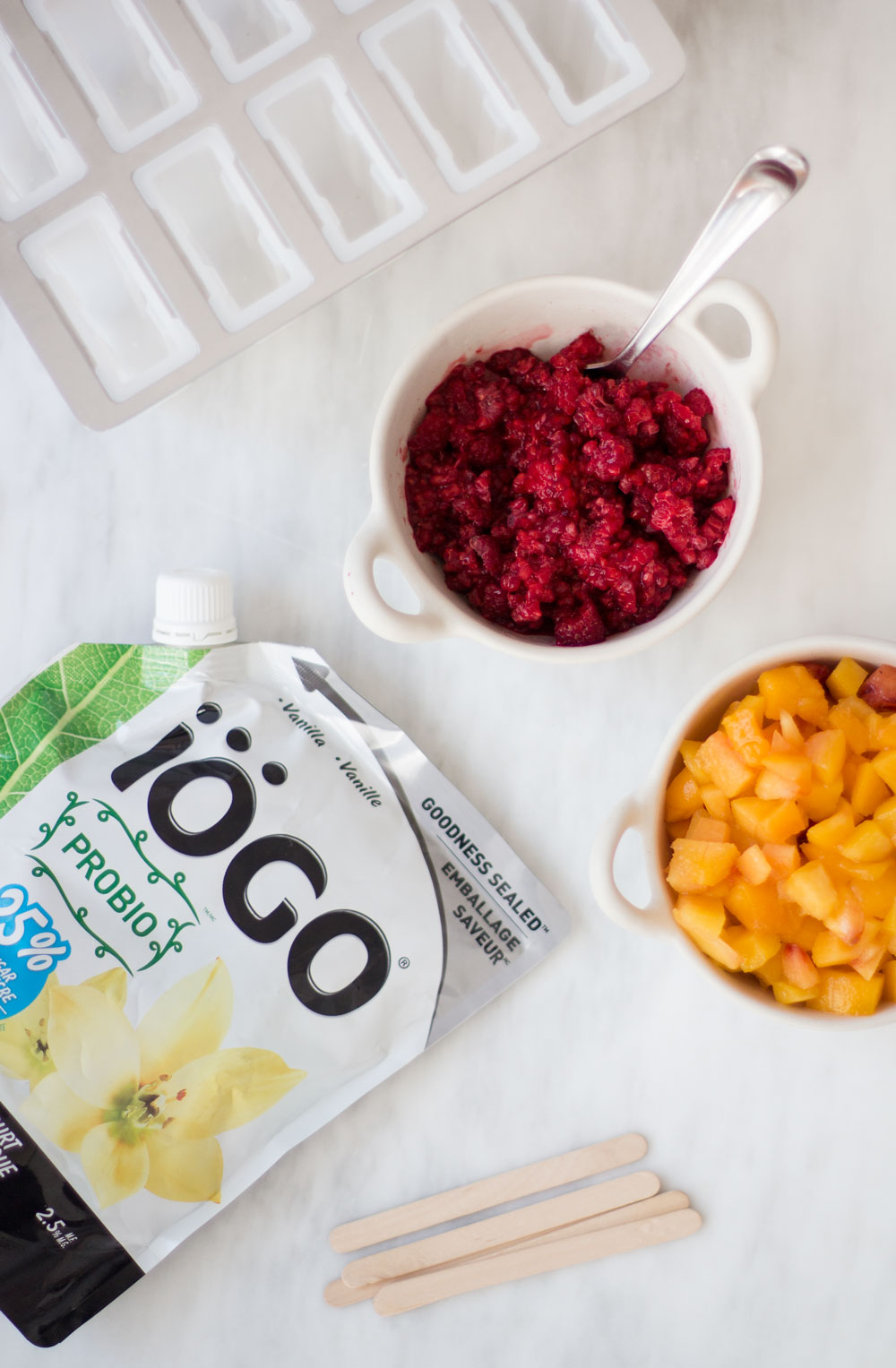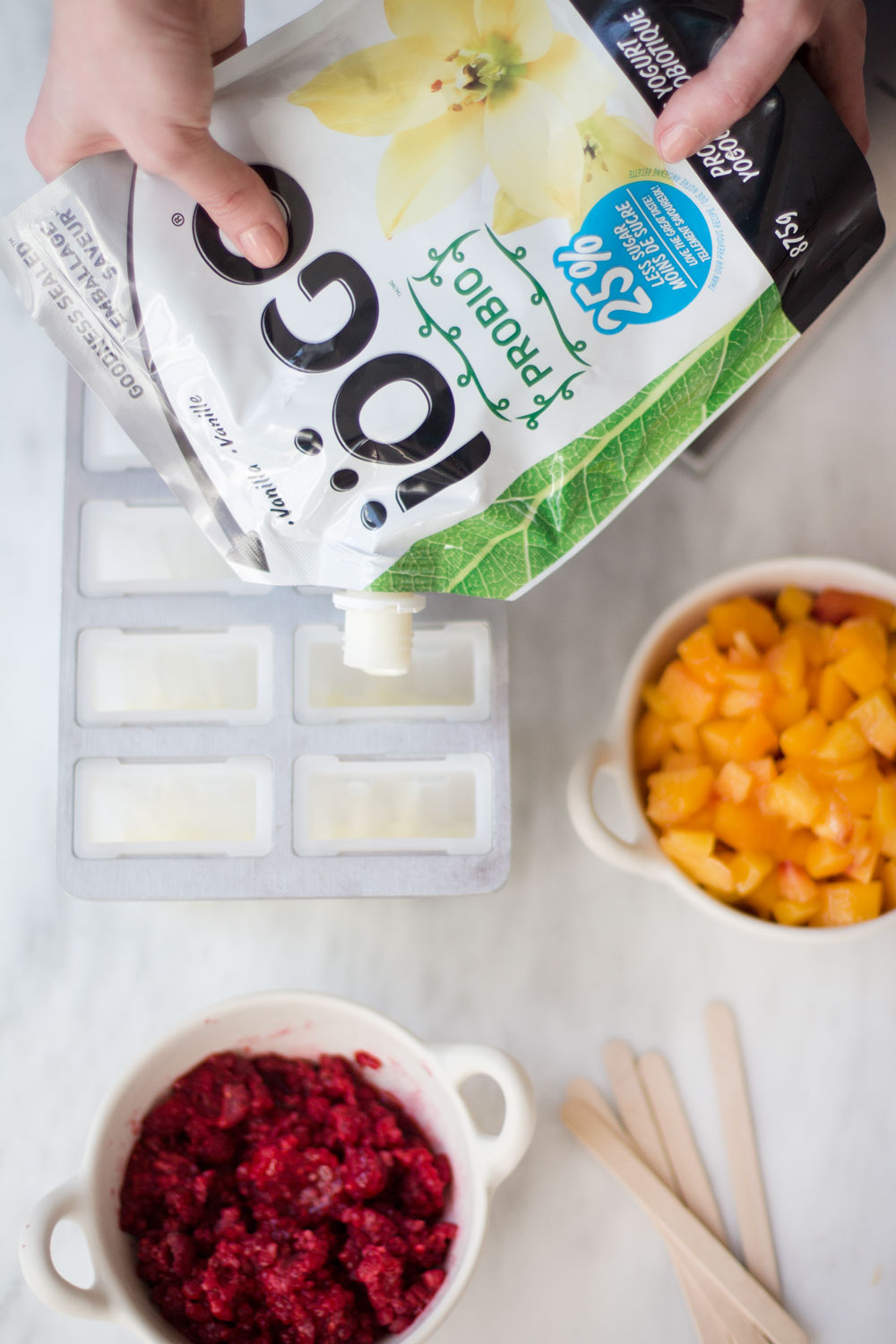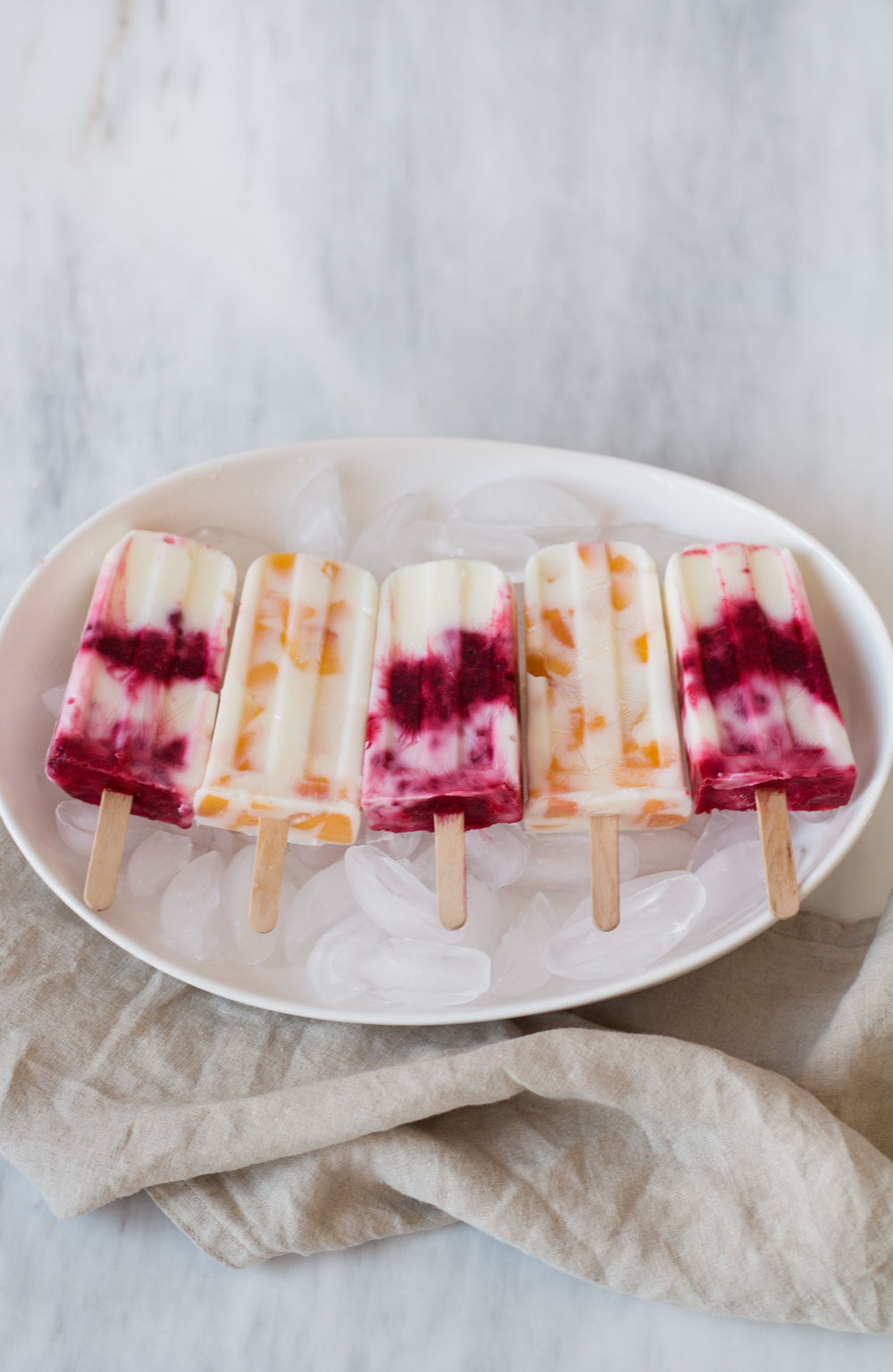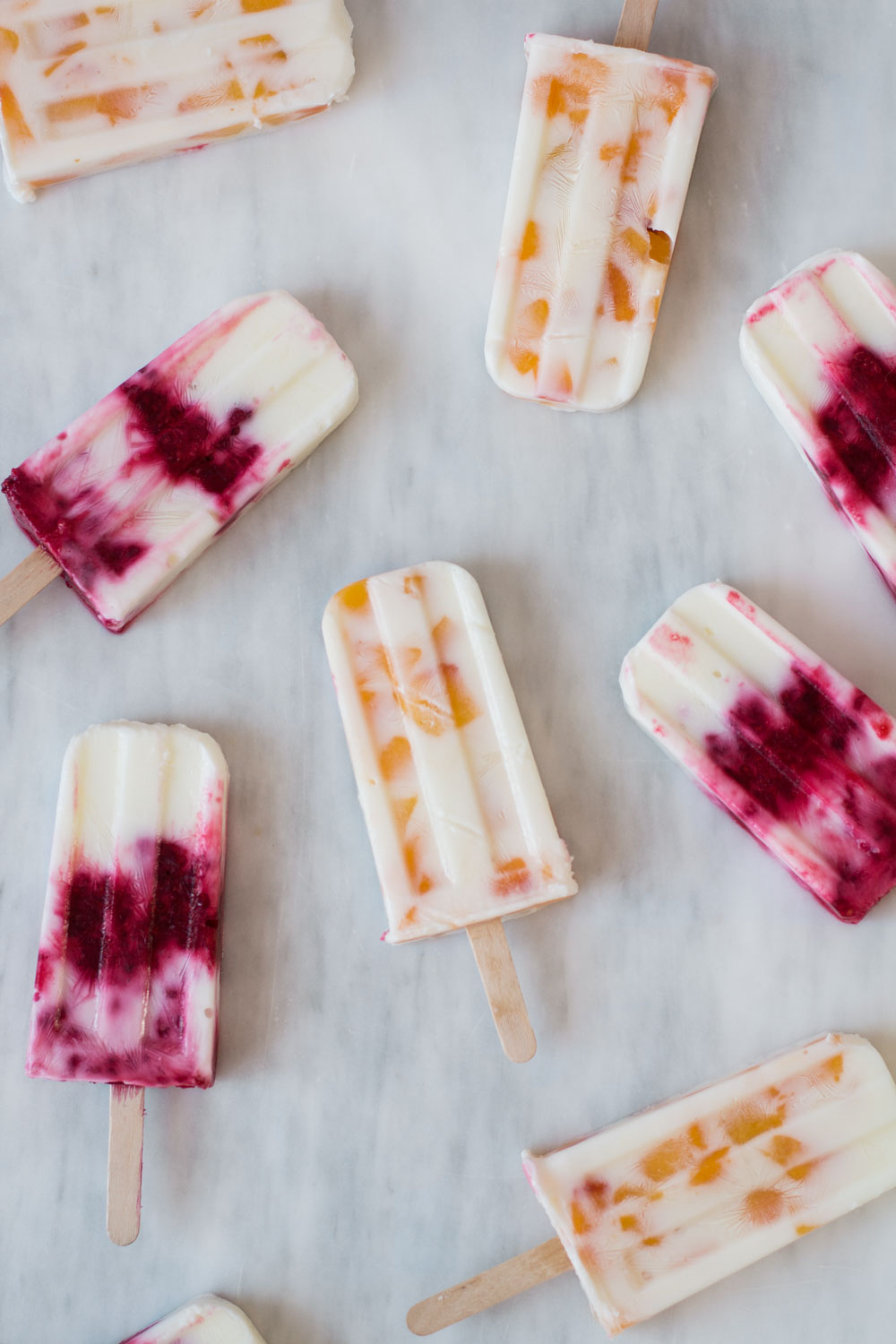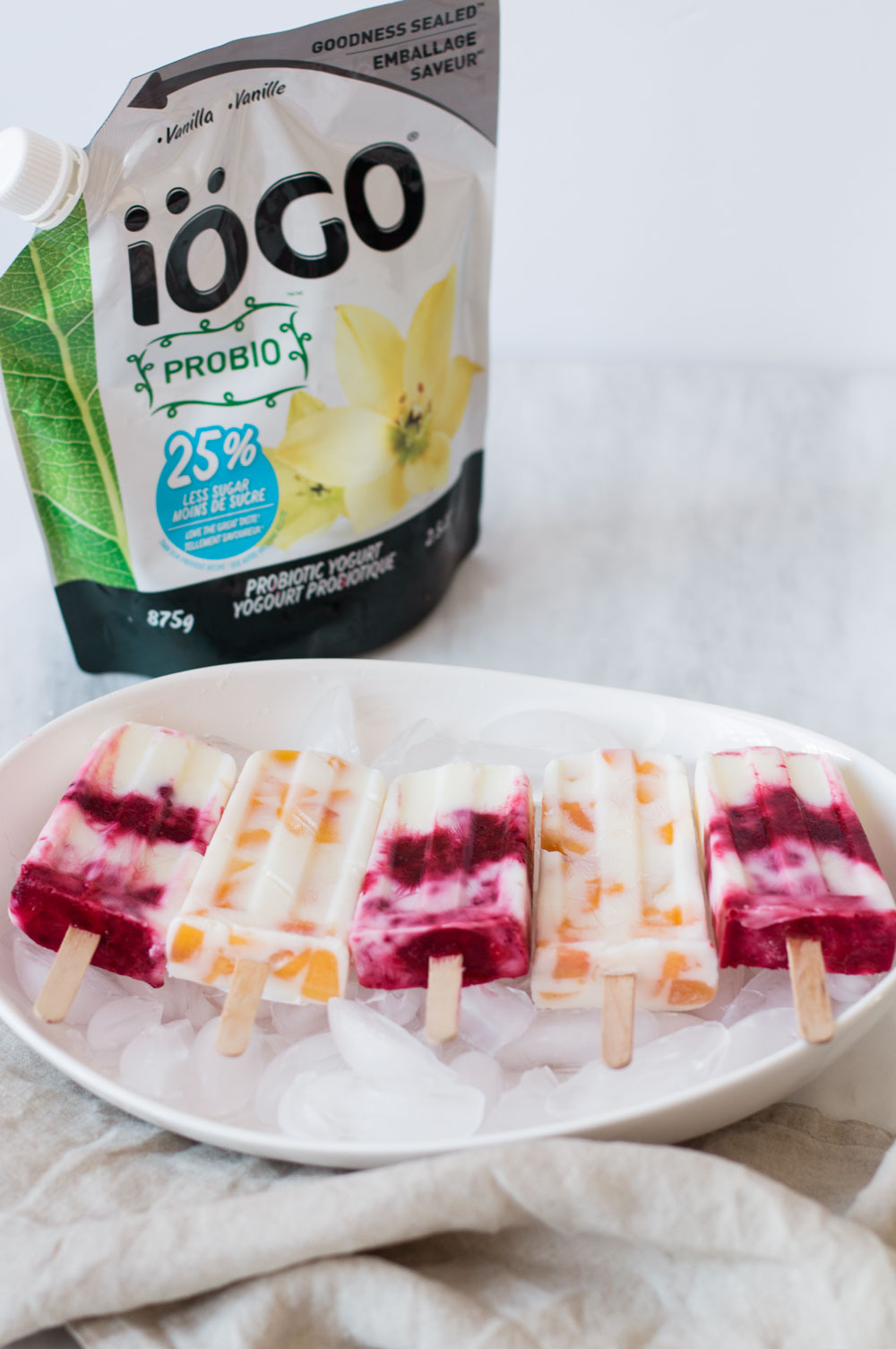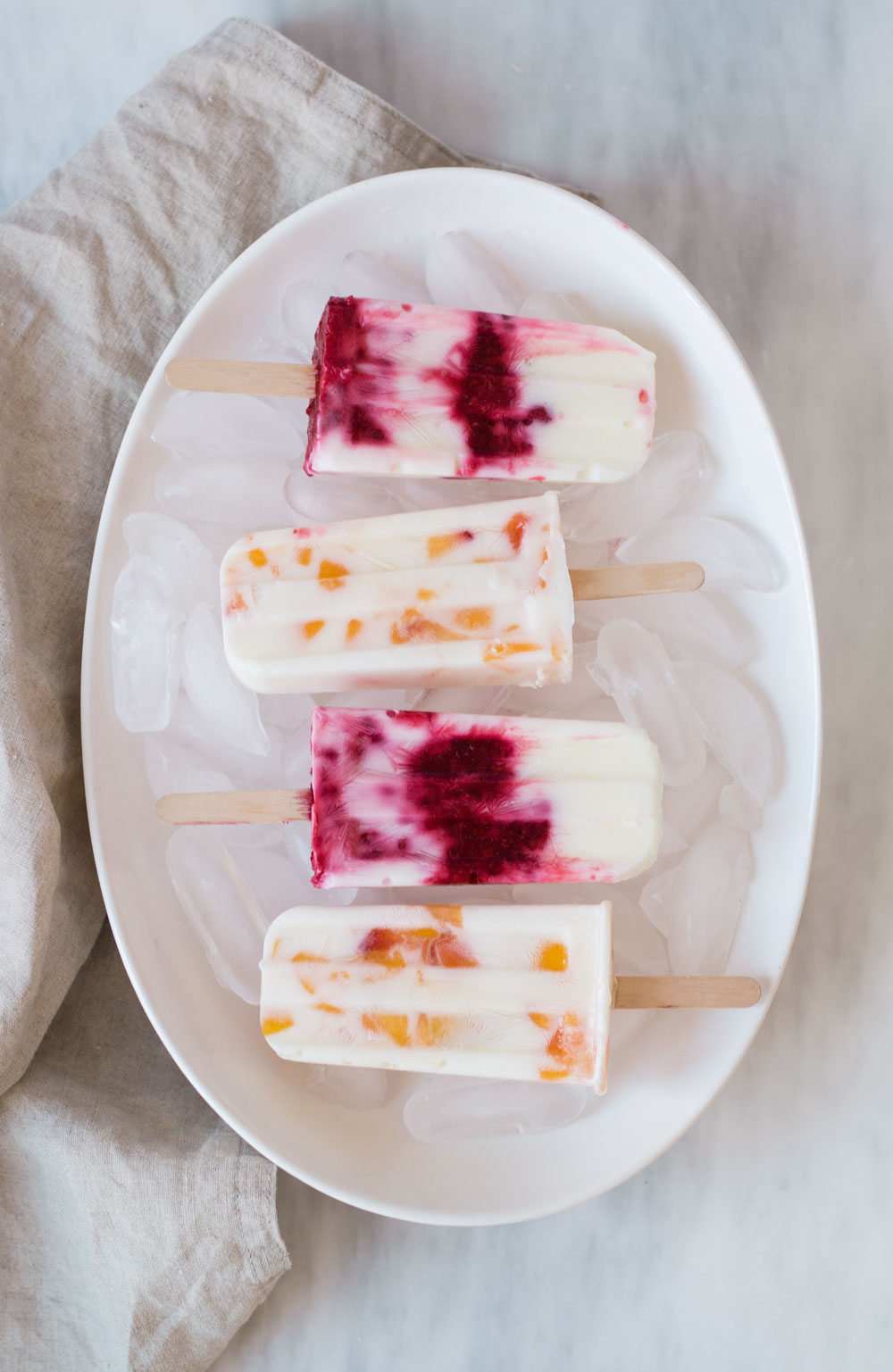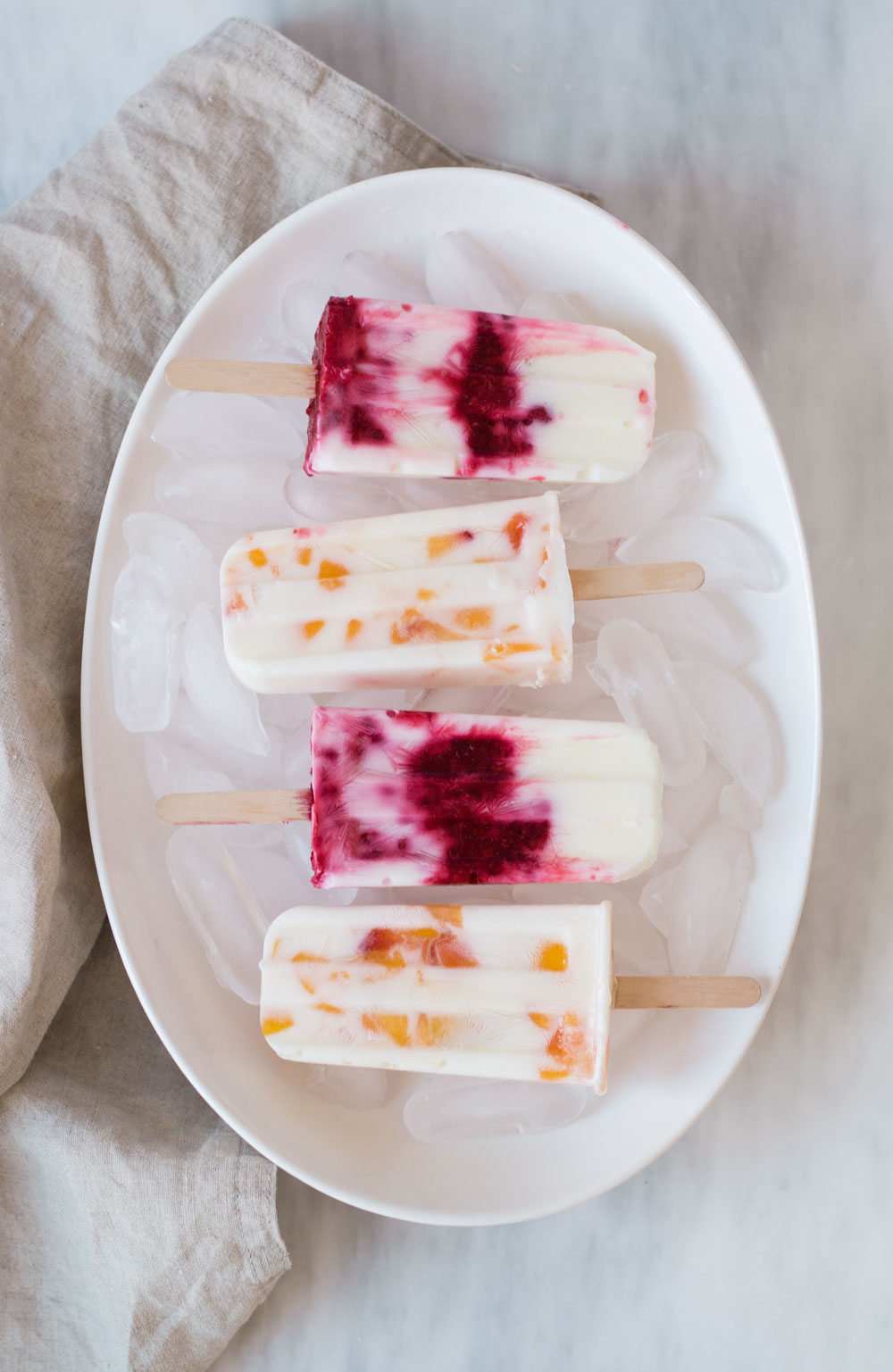 iögo Yogurt Popsicles
2016-03-29 07:47:23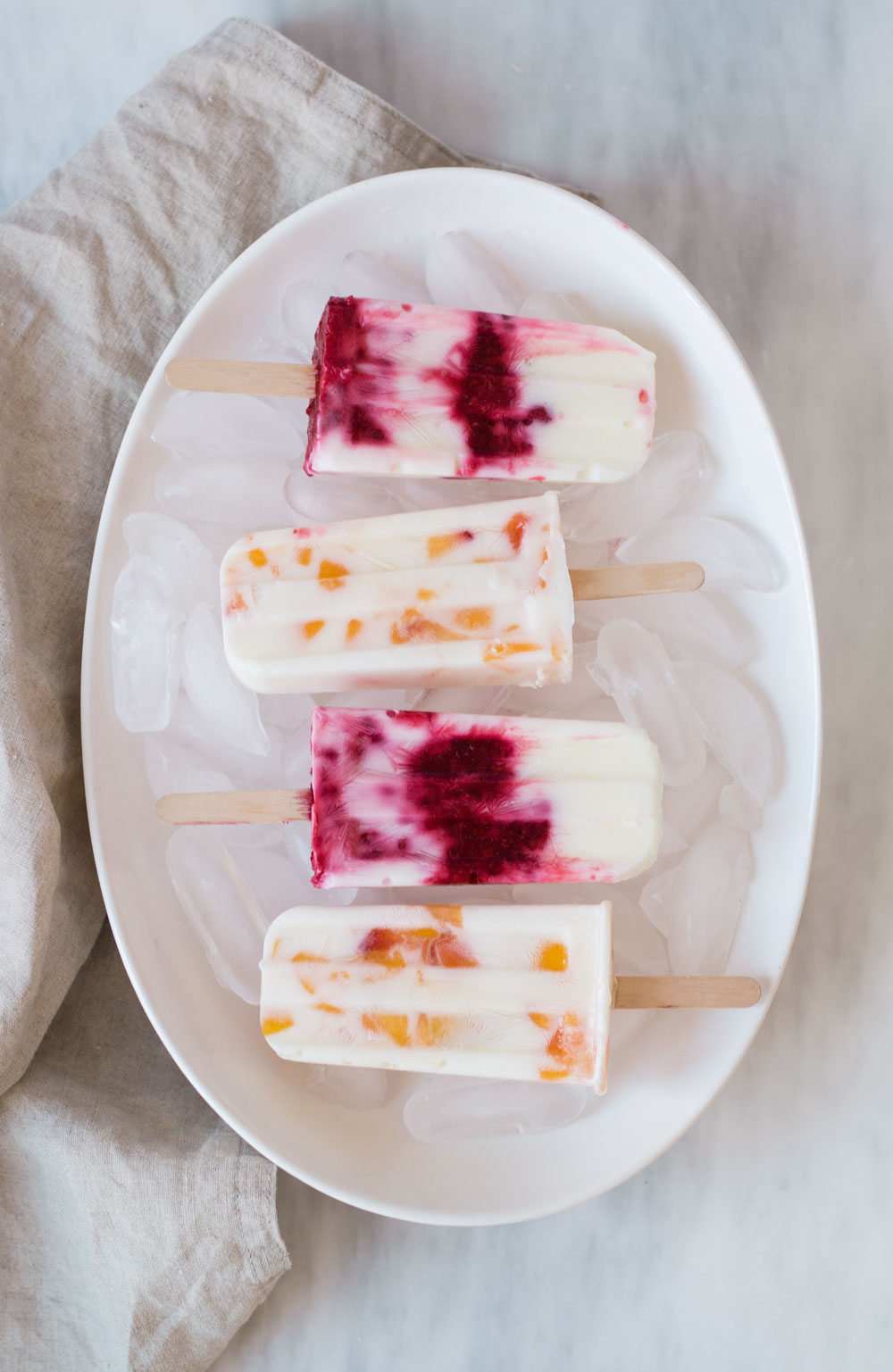 Serves 10
Healthy, simple and delicious these fruit and Iogo yogurt popsicles will become a staple in your freezer
Ingredients
iögo Vanilla yogurt with 25% less sugar resealable pouch
2 handfuls of frozen peaches, chopped
2 handfuls of frozen raspberries, chopped
You will also need a popsicle maker and popsicle sticks
Instructions
Begin by lining the bottom of your popsicle moulds with a few drops of ïogo yogurt, followed by a layer of either raspberries or peaches (I made 5 raspberry and 5 peach).
Add another layer of yogurt followed by the fruit and continue until the mould is filled.
I used a popsicle stick to stir the mixture just at the top and the middle to give the popsicles an interesting colour-way but this is not necessary.
Place the moulds in the freezer and freeze for 2-3 hours
Enjoy!
Notes
Feel free to experiment with different kinds of fruit and iögo pouches. There are so many delicious kinds that come in the pouches like greek, regular vanilla and strawberry!
*****NOTE: Nutritional information may be misguided with this particular recipe card app, please see the iögo pouches for actual nutritional information.
The Blondielocks | Life + Style http://www.theblondielocks.com/
Thank you to ïogo for partnering on this post, all opinions are my own. And thank you for supporting the brands that I choose to partner with.