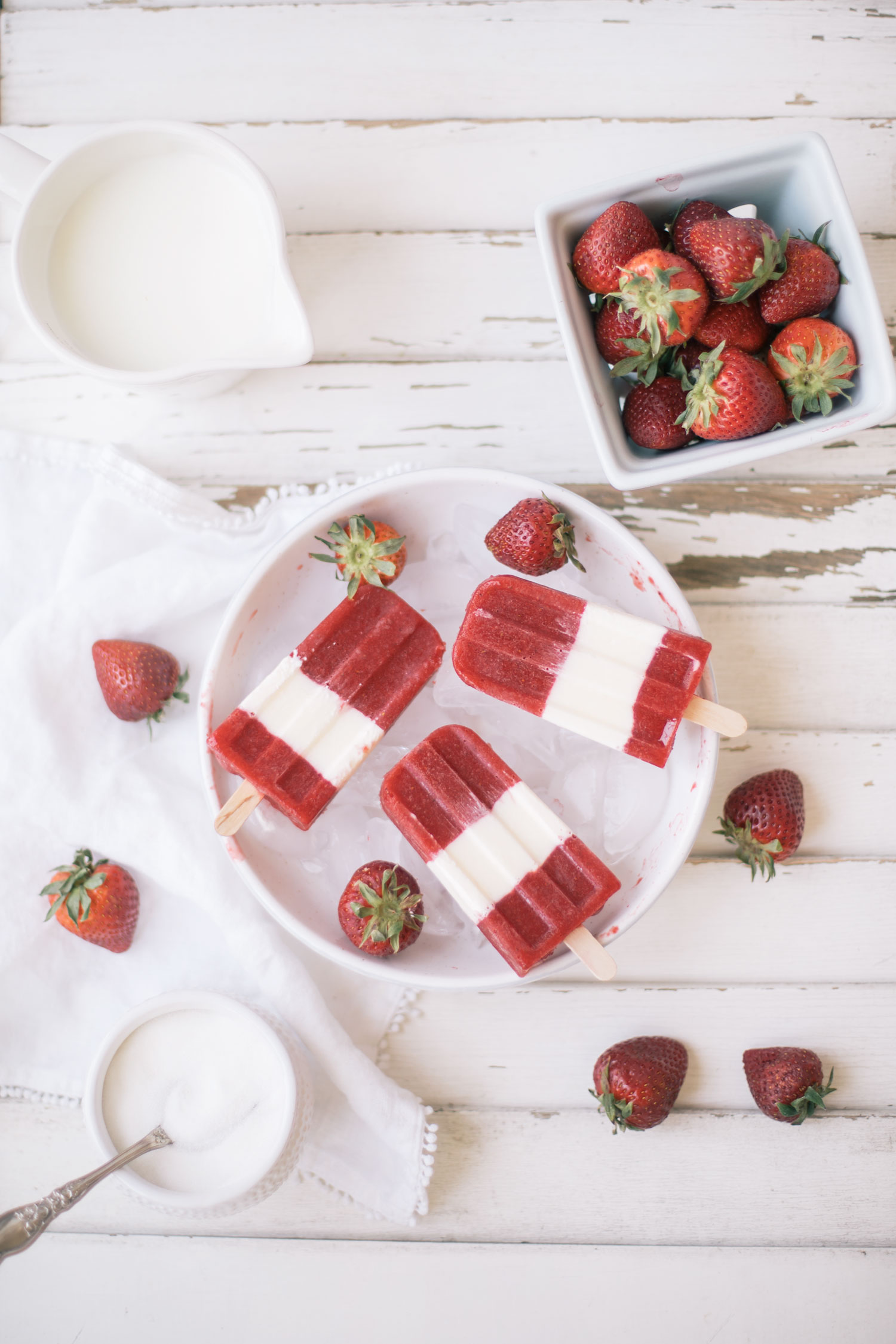 Canada Day is almost here and whether you're planning on spending a fun day soaking up the sun at the beach or simply staying in to celebrate, these Canadian flag-inspired strawberry and cream popsicles are the ideal recipe to whip up! These popsicles require only 3 ingredients and while they do take a bit of time as you need to allow each layer to freeze individually, they are so worth the effort in my opinion. I love fresh, frozen strawberries and when combined with frozen whipped cream? Man are you in for a treat! Happy (almost) Canada Day friends!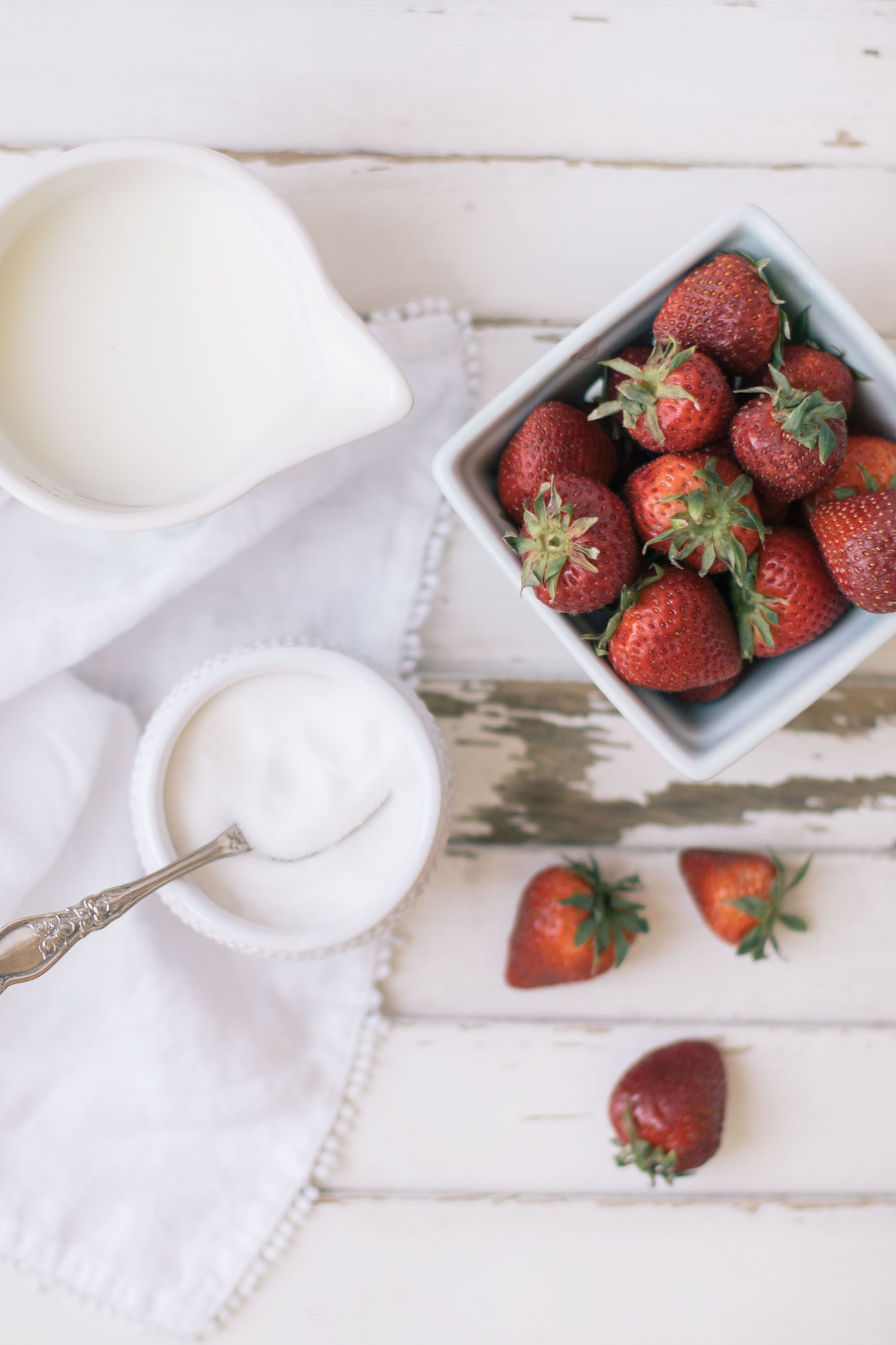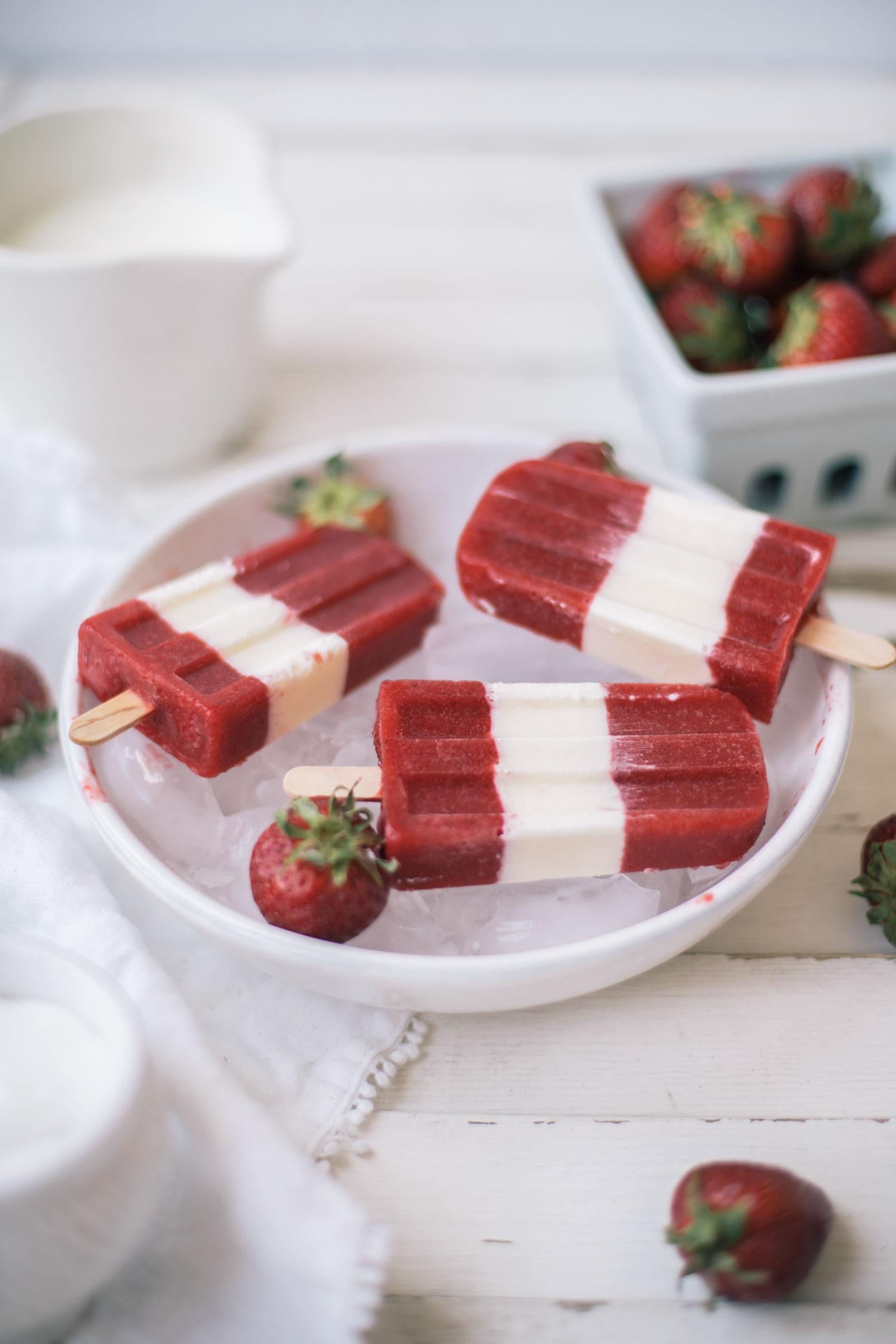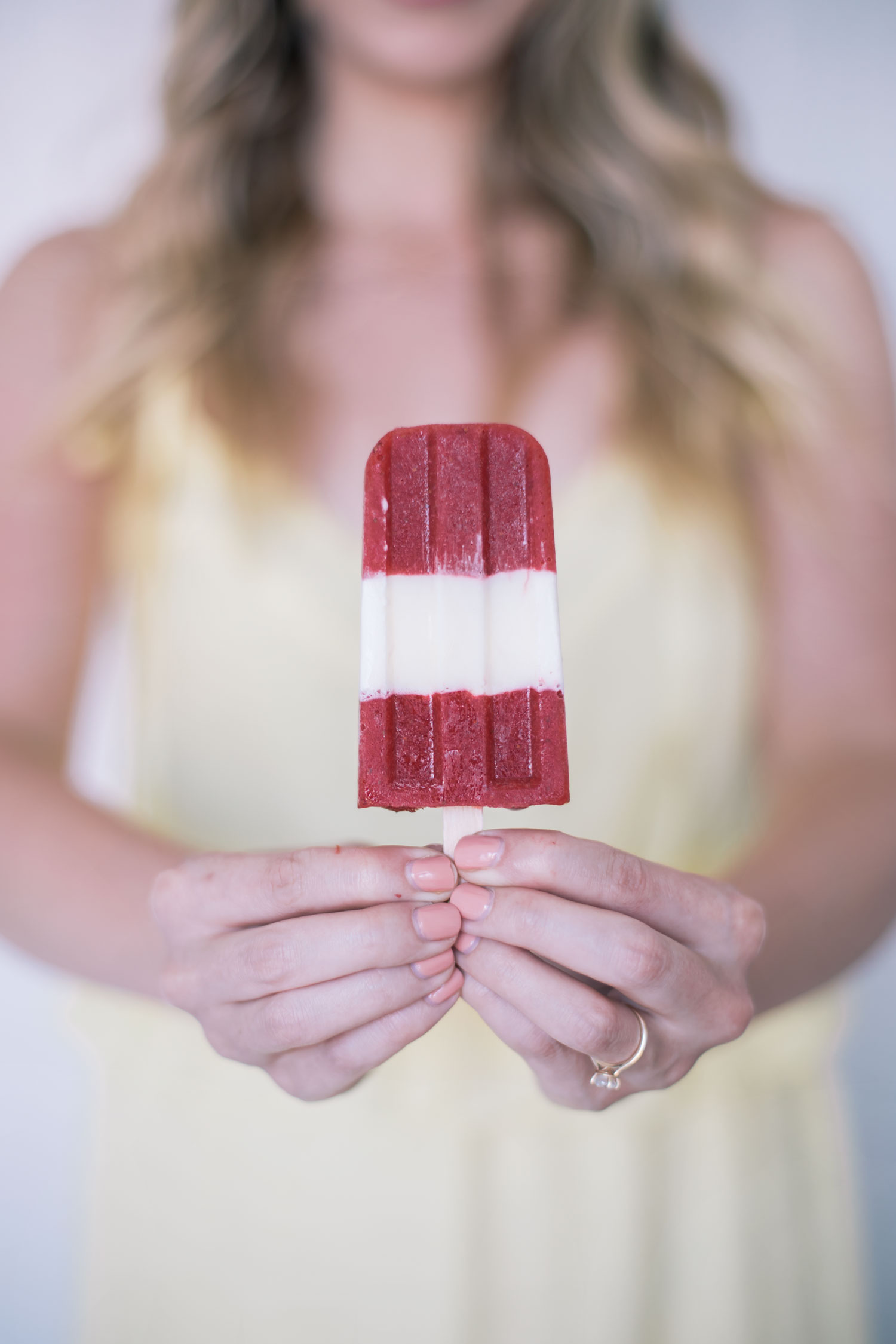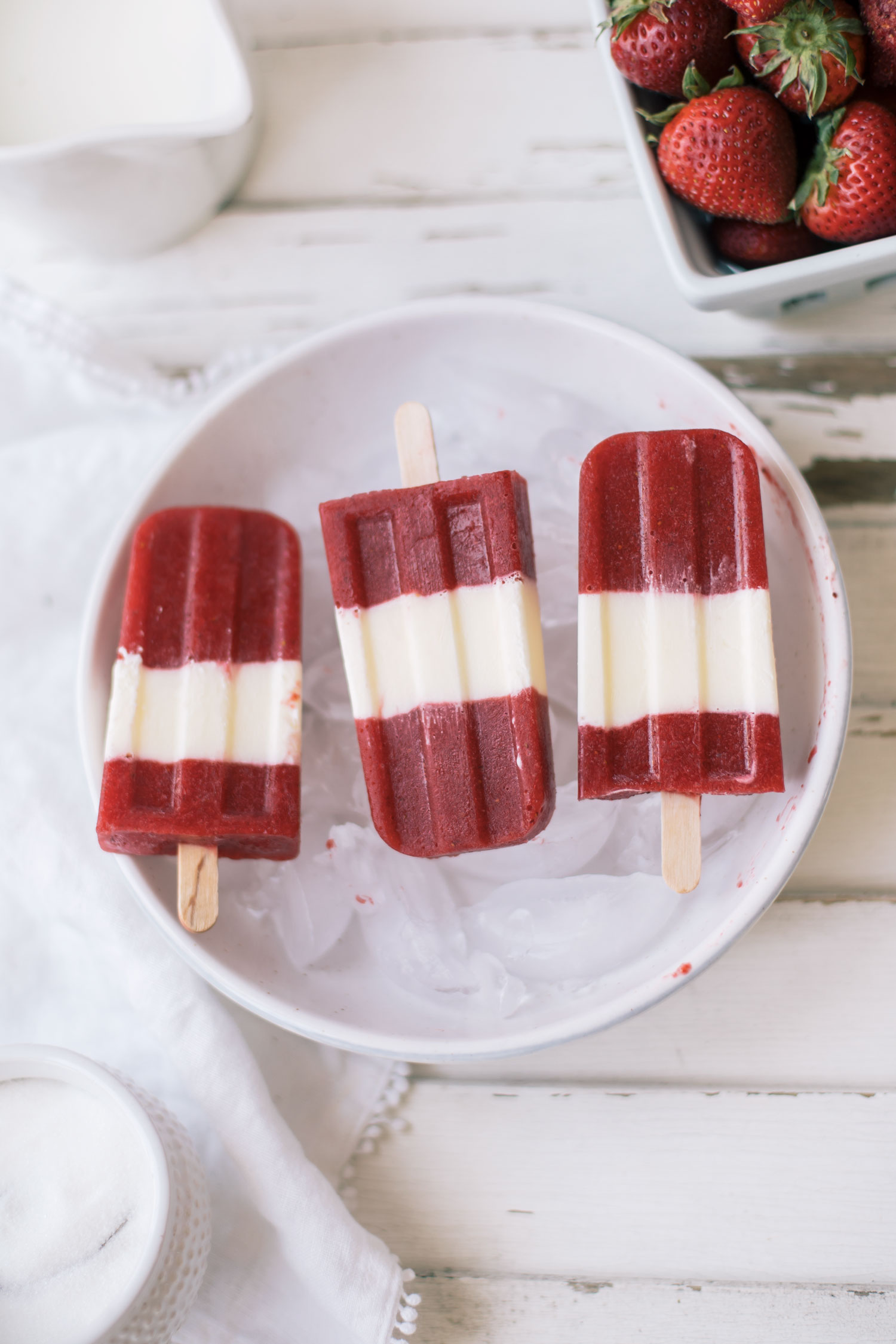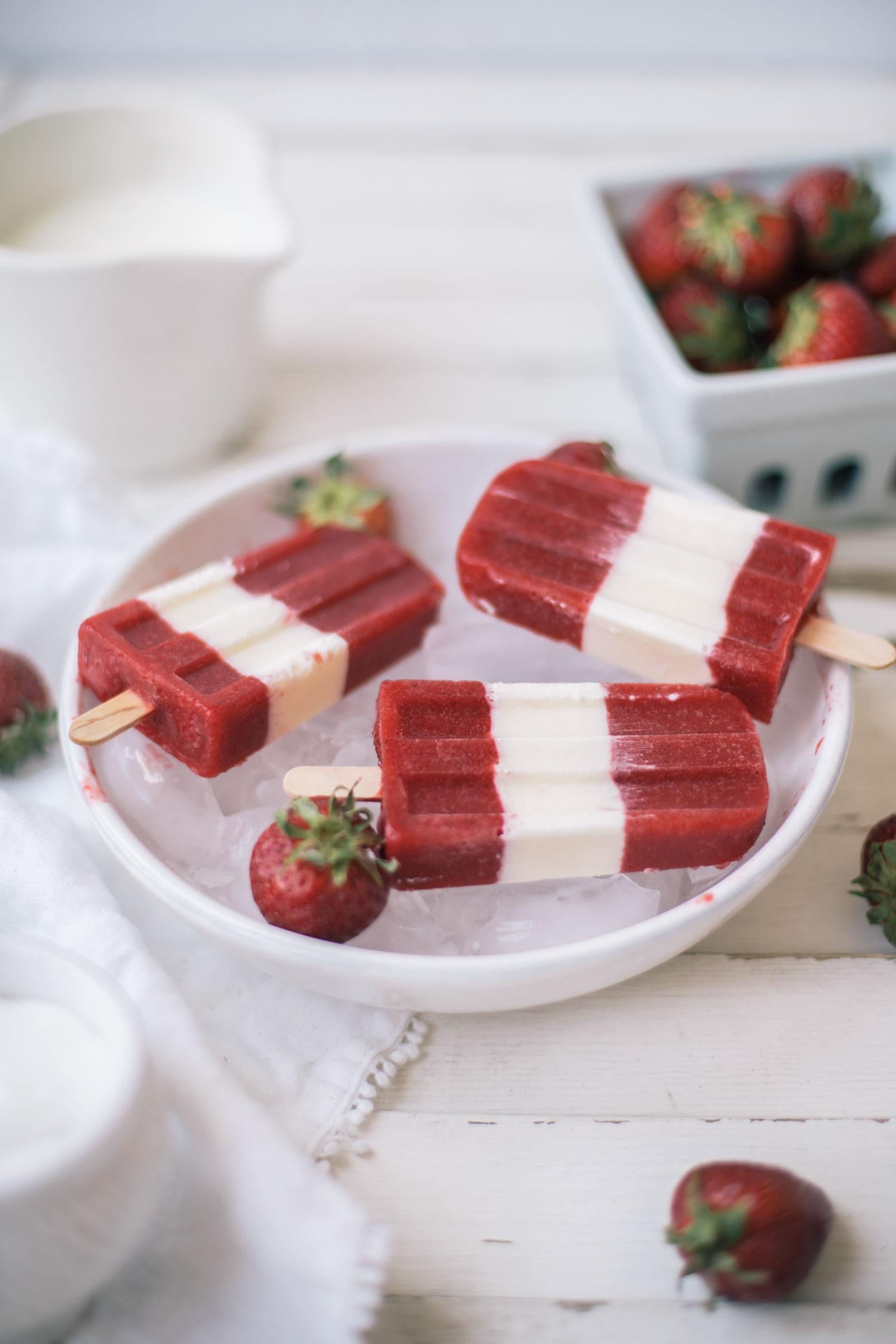 Strawberry and Cream Popsicles
2017-06-20 08:42:32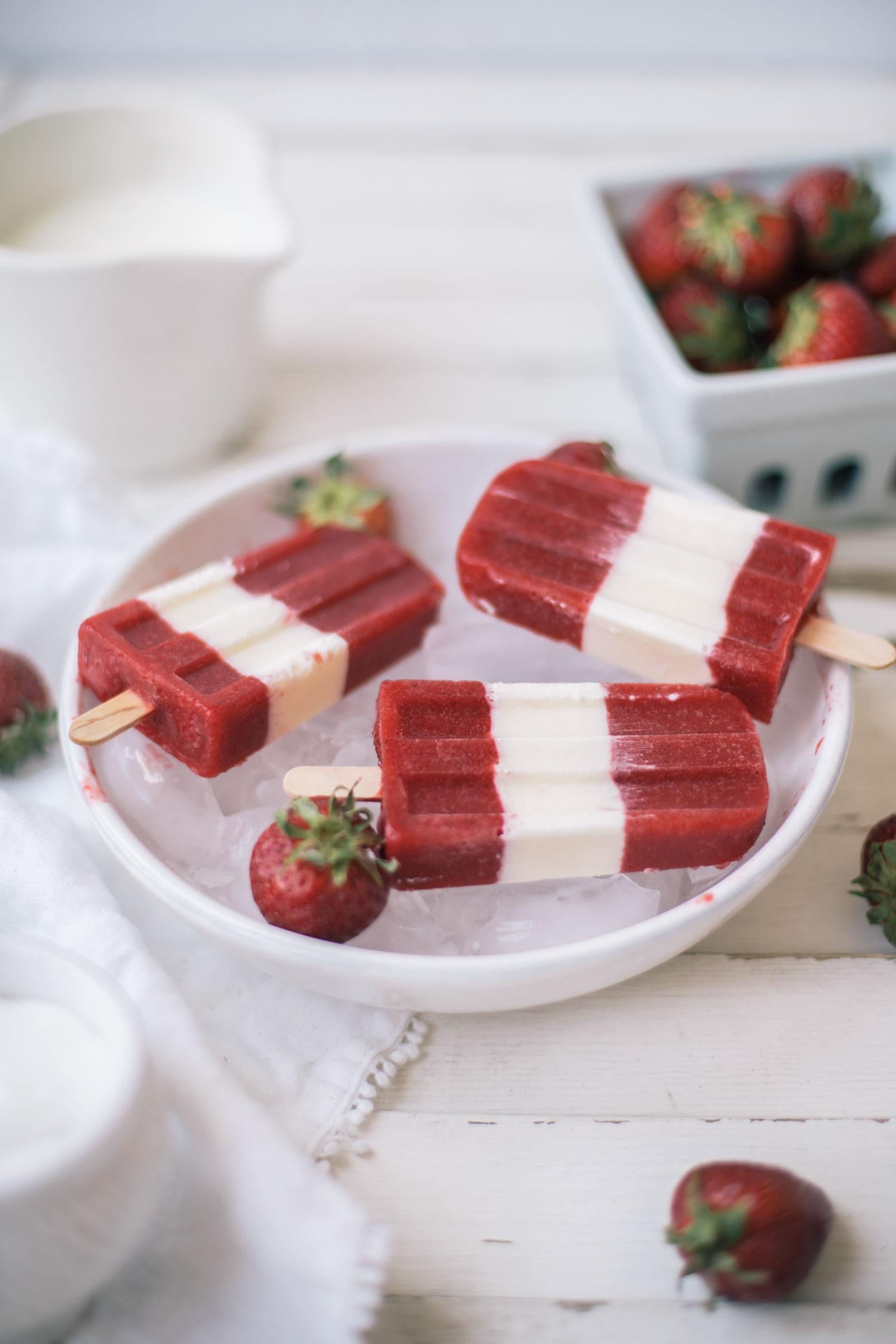 Serves 10
Ingredients
1 quart strawberries, washed and sliced in half
1 1/2 cups whipping cream
1 tbsp sugar, divided
Instructions
Blend strawberries and half of the sugar you divided until the strawberries are fully blended (smoothie texture)
Fill 1/3 of your popsicle mold with the fresh strawberry mixer, place popsicle stick in the mold and move to the freezer for 1 hour.
After the hour is up, remove from the freezer, mix remaining sugar with whipping cream and fill the next 1/3 of your popsicle mold with whipping cream. Place the molds back in the freezer for another hour.
Finally, remove from freezer and top your molds with the remaining strawberry mixture and move back into the freezer for at least 1 more hour until your popsicles are set.
Enjoy!
Notes
Alternatively, you can mix the strawberries and cream to create a swirl popsicle, but I really like how the "Canadian Flag" looks.
The Blondielocks | Life + Style http://www.theblondielocks.com/