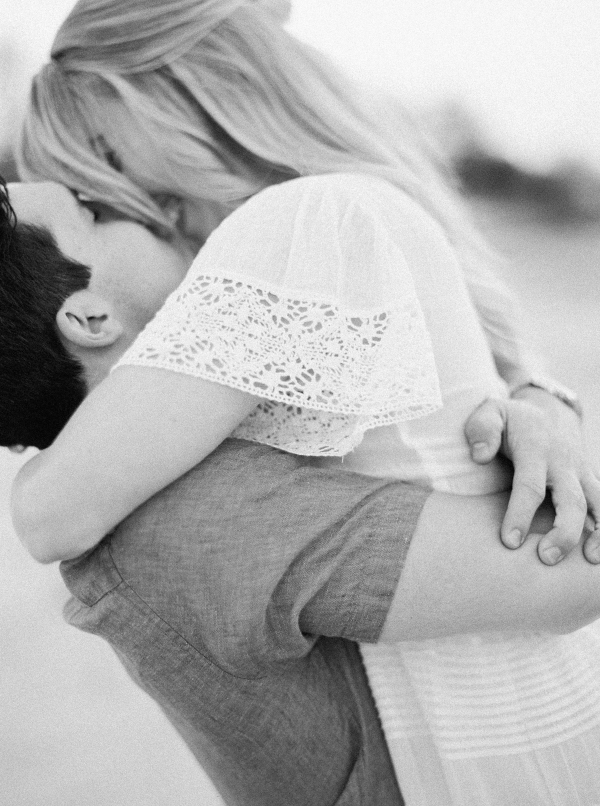 The last couple months been crazy to say the least! So crazy in fact, that I almost missed sharing that today, it is exactly one month until Jamie and I make it official and say "I do". Truth be told, I've meant to share a wedding update post for some time, and while have been writing this in my head for months, I simply kept pushing the post back. I figured today would be the perfect time to put pen to paper fingers to keys and share with you a bit about where we're at wedding wise and some of what's on my heart.
One of the best pieces of wedding advice that I've received was to try hard to enjoy the wedding planning process, celebrate little moments and simply soak in this special time in our lives. While that has sometimes been hard, In between packing up our home in Toronto (I'll share more on that later), making sure we have all our wedding details with us here in Halifax, wedding e-mails, meetings, ordering last-minute pieces, sending a few more, last-minute invites, and so much more…There have been a few times in between the craziness in which I've stepped back and taken a moment to recognize how lucky I am. I get to marry my best friend and boyfriend of almost 11 years in just 30 short days and I truly feel on top of the world. Gah, I could cry just thinking about it and to be honest, sometimes when I look ahead to our day, I do!
Jamie and I have been together for such a long time and have been through SO many phases together. We've been through wonderful times, extremely hard times and yes, there have even been times where we thought that our relationship wasn't going to make it. We've fought for our relationship and through everything have come out loving each-other harder than I could have ever imagined. I am so thankful for every experience we've gone though that has brought us to where we are today. Our relationship, at this point, is stronger than it has ever been and I feel so confident and assured in the decision to make Jamie my husband and choose to love him every.single.day.
Aside from my mushy gushy about Jamie and I, I also wanted to talk a bit about my excitement towards our wedding day. I've planned our wedding, mostly by myself, for around a year and a half, and the creative in me is admittedly getting SO excited to finally be able to bring our wedding vision to life. I've shared a few wedding details here and there, but I really feel like everything has come together in the last couple of months. I can't wait to share everything with the ones closet to us in just a few short weeks.
Speaking of those closest to us, I want to share a heavier topic that I've needed to get off my chest for a months but it's hard to put into words. Talking about those that won't be with me on my wedding day is such a soft spot for me but it's something I've thought about since the day I got engaged and have felt compelled to share. For those of you that don't know, I lost my dad when I was 9 years old. It was definitely the hardest thing I've had to go through and ever since getting engaged it's been weighing on my mind more and more. I think that's probably because of father/daughter wedding traditions that I maybe feel left out of. My mom will be walking me down the aisle which is obviously so special to me, but there's always going to be that feeling of wanting my dad to be there and that's okay. I know he's with me and spirit and of course will be with me on my wedding day but I want to let myself recognize that it will be a hard day for me in that respect as well. There are also two others, my grandpy and my cousin that I am going to be missing terribly on my wedding day. I had a dream recently in which all 3 of my favoruite guys (my dad, grandpy & cousin) were walking together, talking and laughing. It was such a vivid dream that woke me from my sleep in tears but at the same time, it brought me such a sense of comfort that I won't soon forget. Okay, that's all I can write about that without crying all over this computer.
I've always felt so comfortable sharing my life with you over here on my little piece of the internet, so I hope that this post, while not a cute outfit or delicious recipe idea, gave you a little sense of what's on my heart at this time. I always want to bring you along with me during special (even difficult) times in my life, and now that I'm so close to taking that next step and becoming a wife, I really wanted to let you in juuust a bit more. I am so excited about what this next chapter will bring for us, not that I think our relationship is going to change that much (we've already lived together for 7 years) but I'm so excited to be a Mrs..
This weekend, I have my last wedding dress fitting (!!!) and my sisters are throwing me a bridal shower that I can't wait for. I'll definitely be sharing more on that soon! Thank you all so much for reading this hopefully not too long-winded post. I know it's a little different but it was exactly what I felt I needed to share today.
Here's to the last 30 days of being a girlfriend! xo