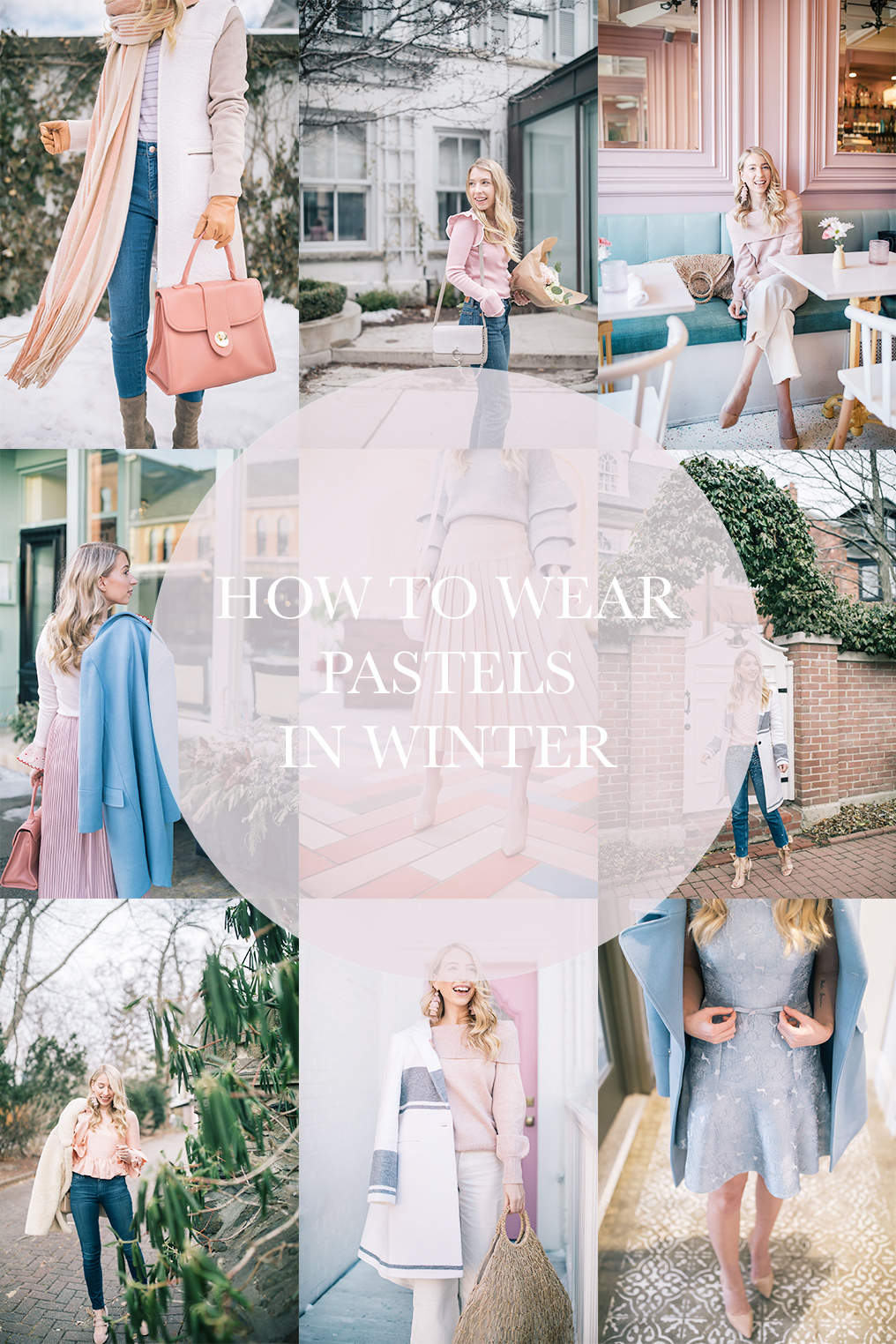 Happy Monday friends! I feel like I sound like a broken record at this point, but it snowed all weekend here in Toronto and there was no point in braving the weather to shoot photos. As I mentioned on Friday, my head just hasn't been in the game as of late so I took that as reason enough to relax this weekend. I took a nice bath, watched a few movies on the W network (guilty pleasure) and ended the weekend with a dinner and 50 Shades Freed (also guilty pleasure) date with Jamie. While I didn't get around to shooting a fresh outfit, I'm not feeling guilty about it because sometimes it is okay to stick around the house in your sweats all weekend…right!?
I did want to share some fresh content with you today so I pulled together a quick post on how to wear pastels in the winter. I figured that just because the weather is gloomy it doesn't mean your outfit has to be and that's what I love about fashion! I've found myself drawn to pastel colours more than ever this year and knew that I had more than enough examples of how to wear pastels throughout the winter to share a few tips and tricks with you. Below I've rounded up a few of my favourite pastel looks and how I like to incorporate pastels into my winter wardrobe! I hope you like it and if you want more posts like this, I'd be happy to do that. Just let me know in the comments below!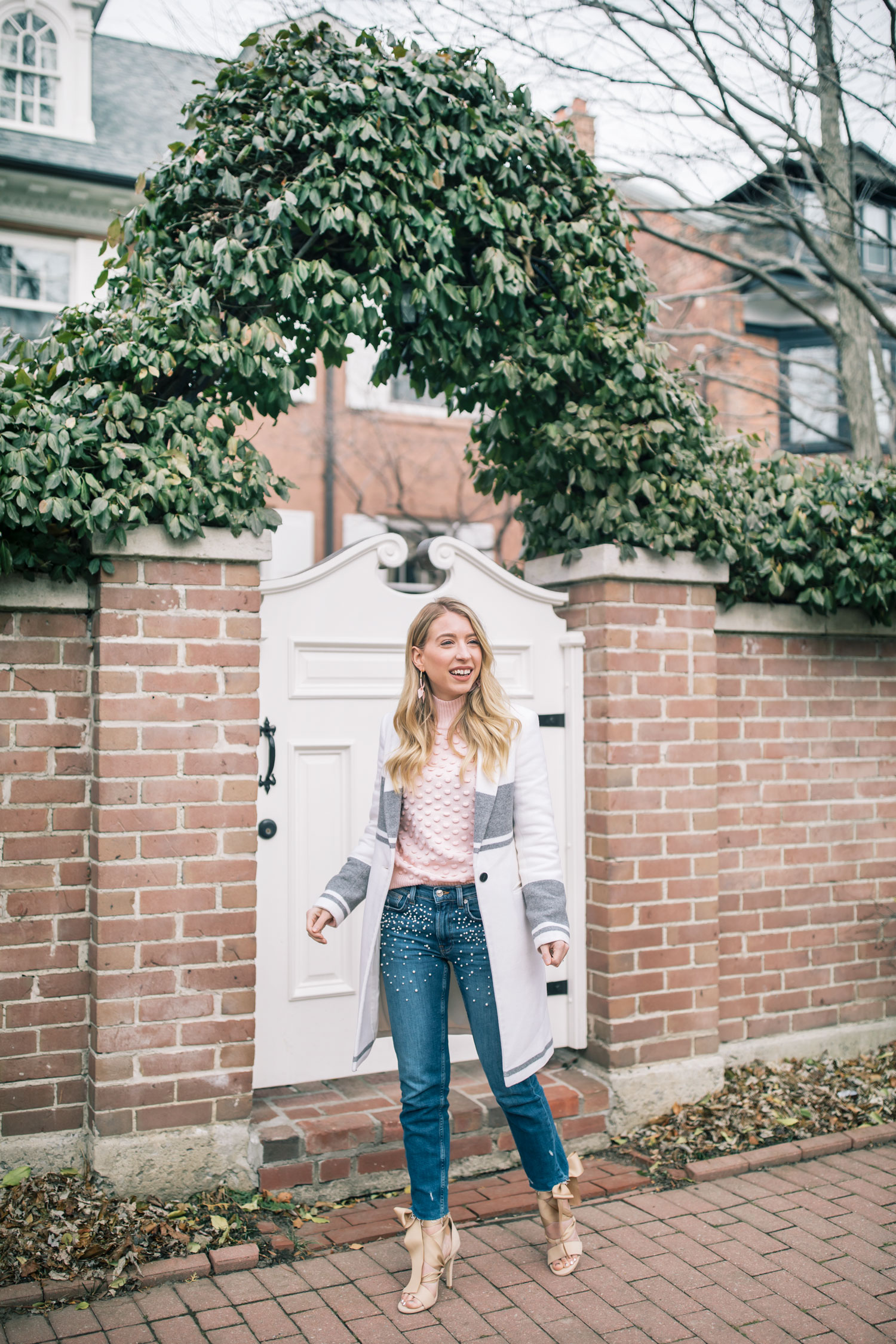 Mixing pastels into your winter wardrobe isn't as difficult as it might seem! There are so many great sweaters available in pastel colours this year. I love finding sweaters with different textures and mixing them with other pieces that offer texture like these pearl embellished jeans. Alot of these sweaters can also be carried over into the early stages of spring which is a bonus!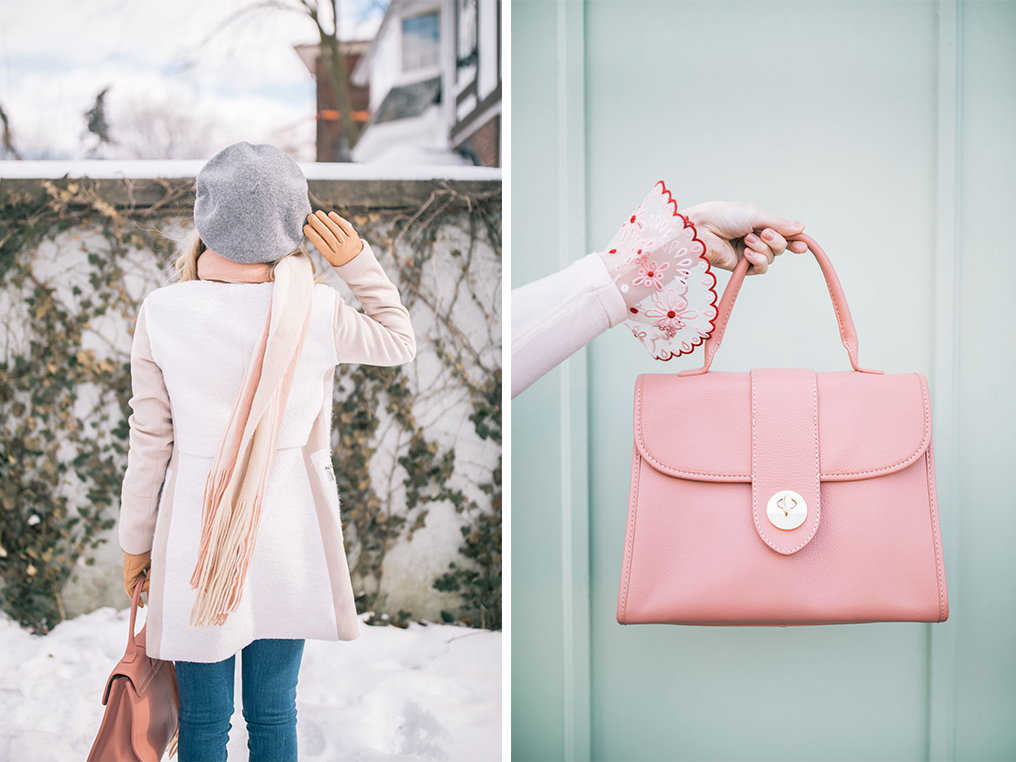 Wearing pastels through accessories is an easy way to incorporate them into your winter wardrobe. One of favourite ways to do this is to mix and match different pastel accessories like hats, scarves, and bags.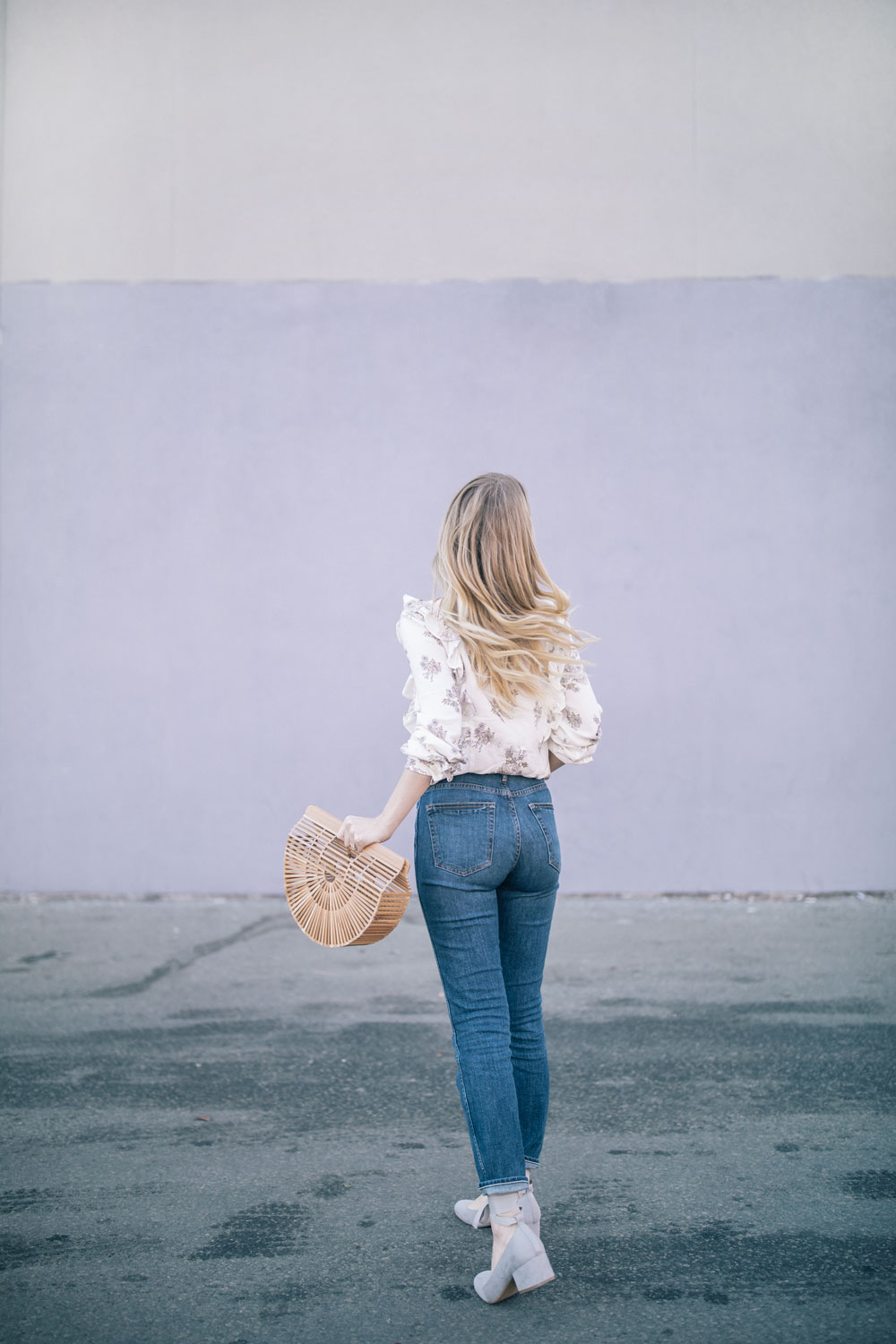 Delicate floral tops with pastel details are a subtle way to add pastels and a touch of spring to your winter wardrobe. I love layering pastel blouses with cardigans and jackets right now but can't wait to incorporate them into the spring with bottoms like denim skirts and boyfriend jeans.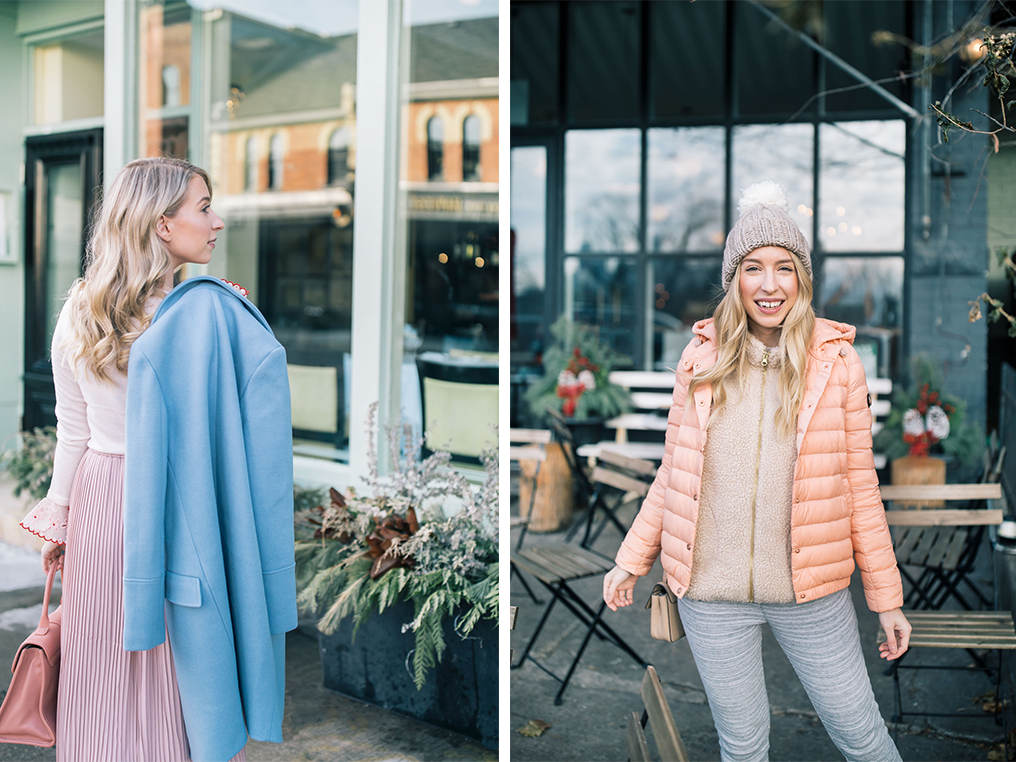 Another great way to add pastels into your rotation is with a great pastel coat or jacket! I love the look of a neutral outfit topped with an unexpected pastel jacket. Or, go bold and mix colours like a blush pink skirt and top with a pastel blue topper.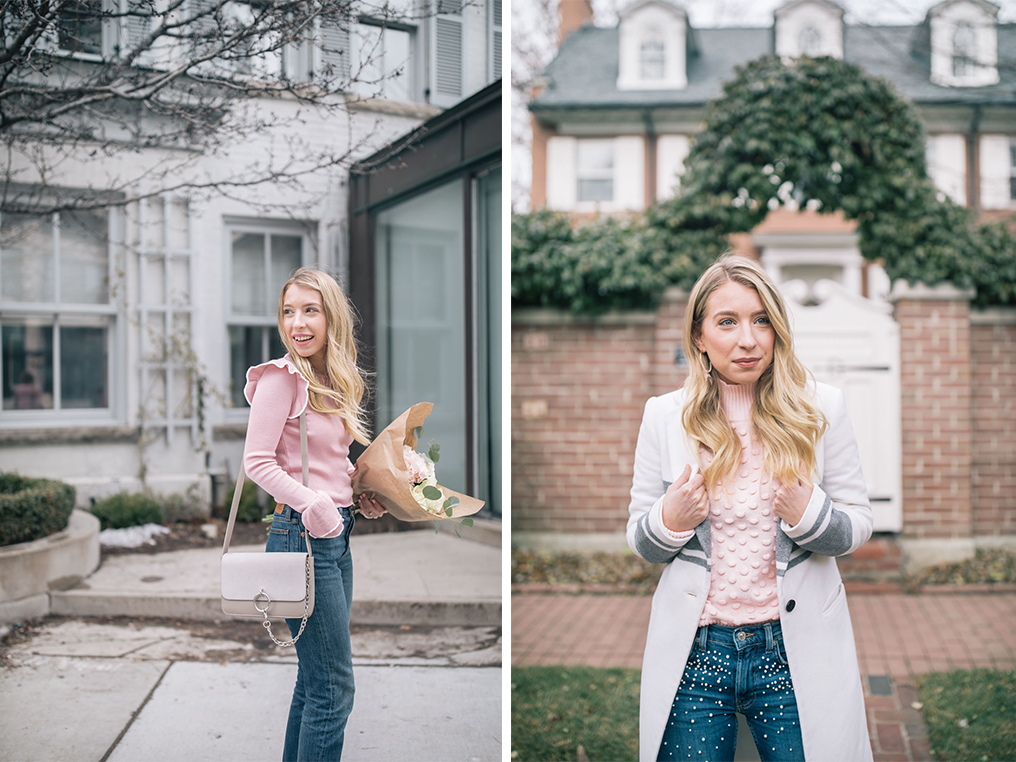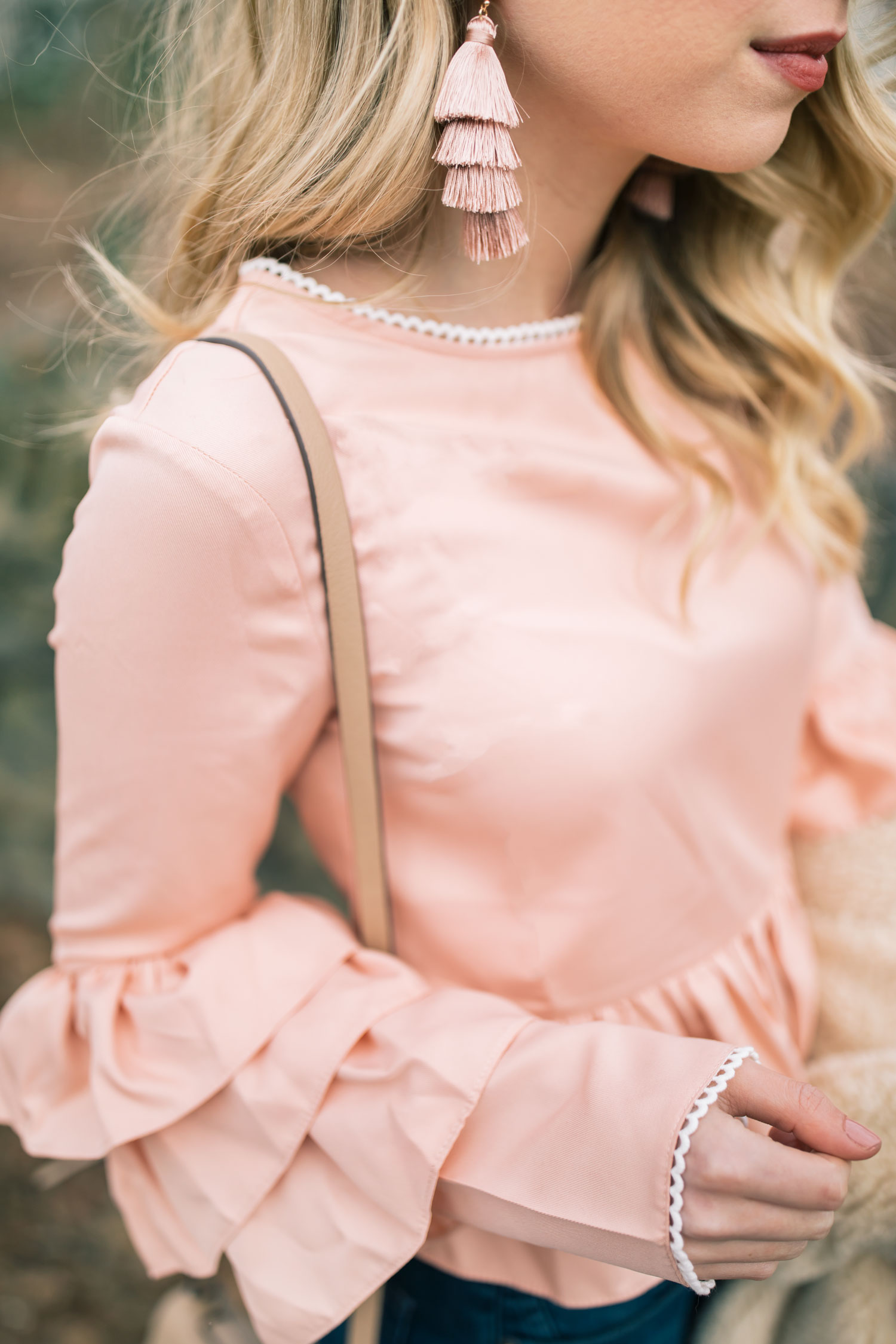 Jewelry is another unexpected way to wear pastels! I don't wear a ton of jewelry but I when I do, it is usually in the form of a fun set of earrings! I love anything to do with tassels and baubles and there are so many great options in pretty pastel colours.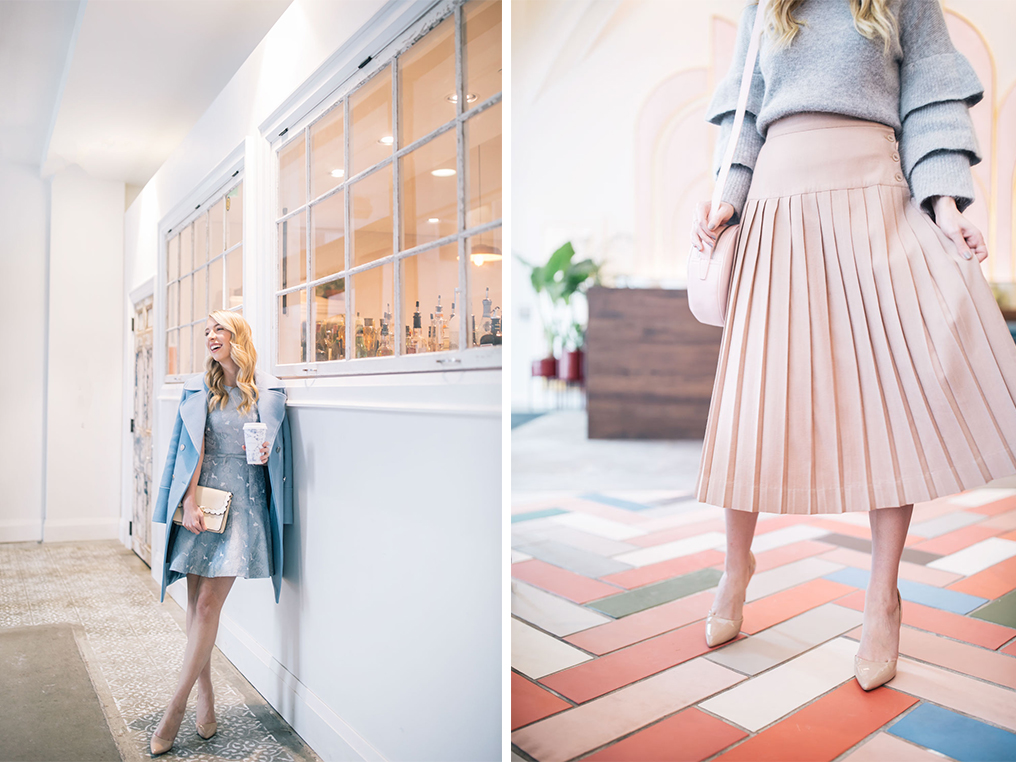 Hopefully, this post gave you a few ideas on how to easily incorporate pastels into your wardrobe this winter! Spring will be here before we know it so why not start adding a few pastel coloured pieces to your closet now!