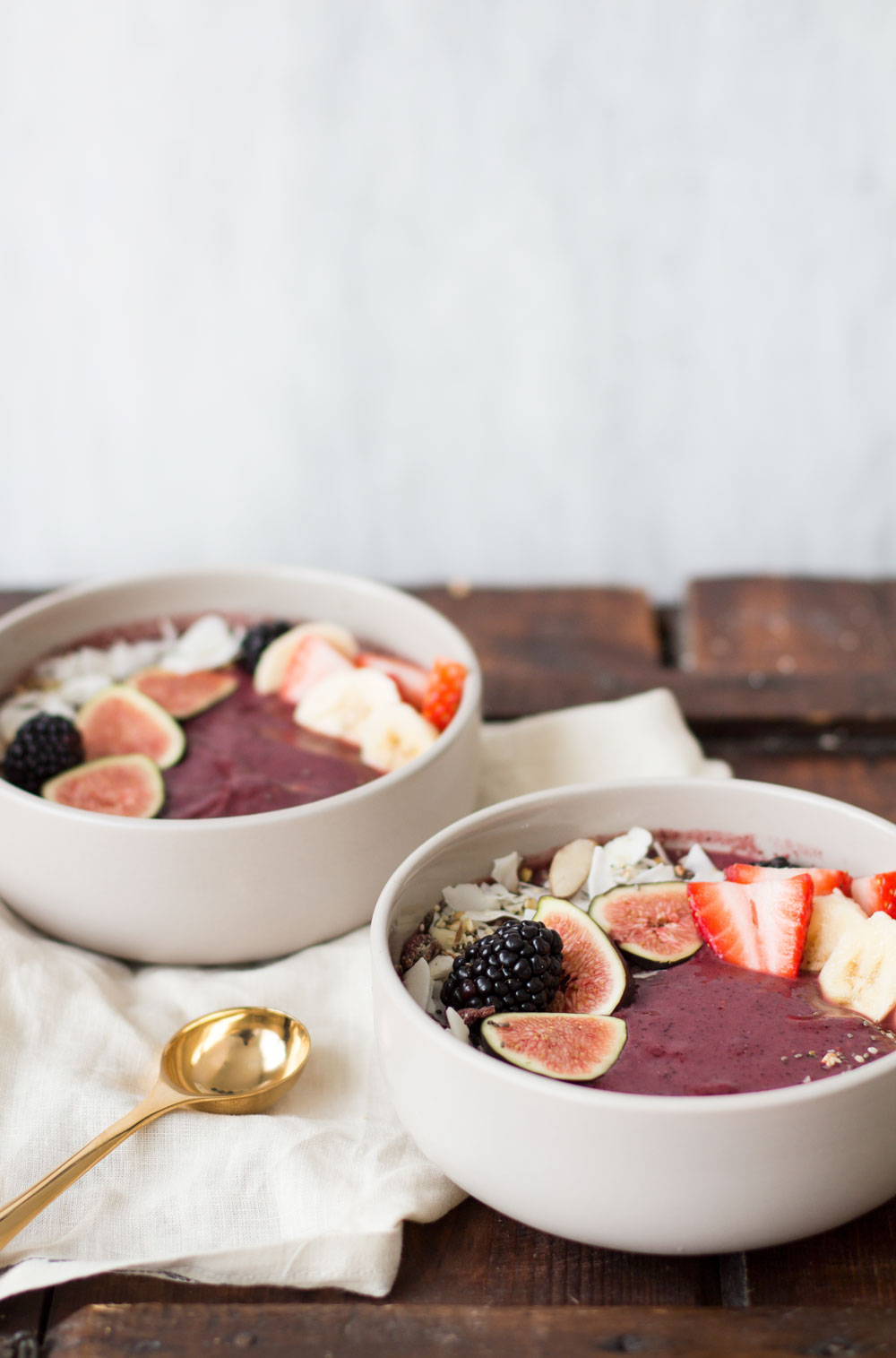 Normally my weekday breakfast routine consists of either a granny smith apple with peanut butter or some version of a (usually berry) smoothie. I'm never super hungry in the mornings unless I'm feeling like making pancakes or waffles on the weekend, so a light breakfast like fruit is normally pretty satisfying. The problem is though that I end up getting very hungry before lunch and I've come to realize that my tiny breakfasts are really not all that filling after all. I've been seeing so many versions of smoothie bowls lately and since I love my smoothie in the morning I knew that they would be something I'd enjoy. I love how customizable they are to your taste buds so I made myself what I'd consider to be the perfect bowl. It's fresh, tart, crunchy and has just a touch of sweetness, the perfect breakfast bite. I've since made this bowl 3 times since last weekend and can't wait to experiment with more smoothie bowl recipes in the future. Smoothie bowls are also very quick to throw together, especially if you cut the fruit up the night before!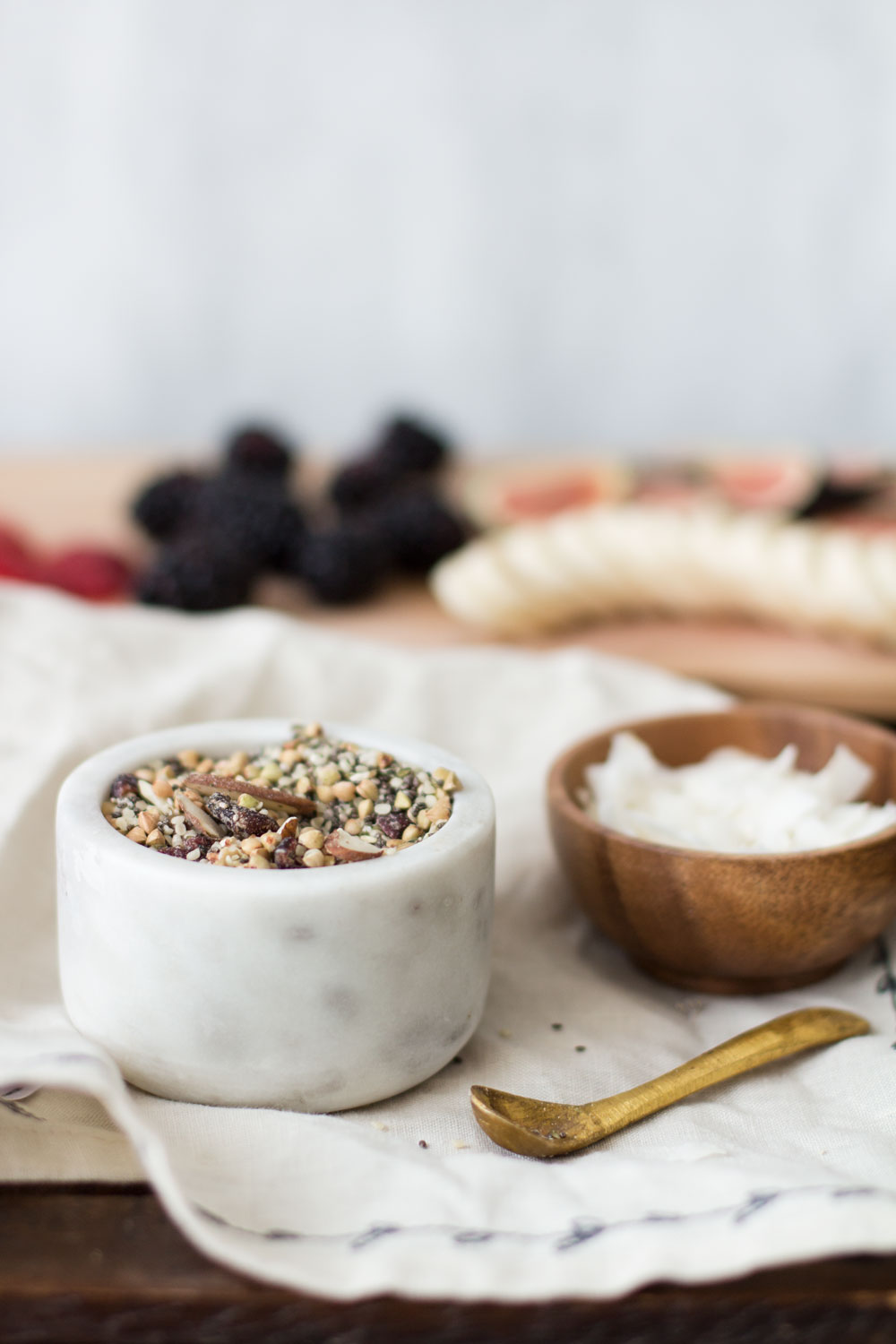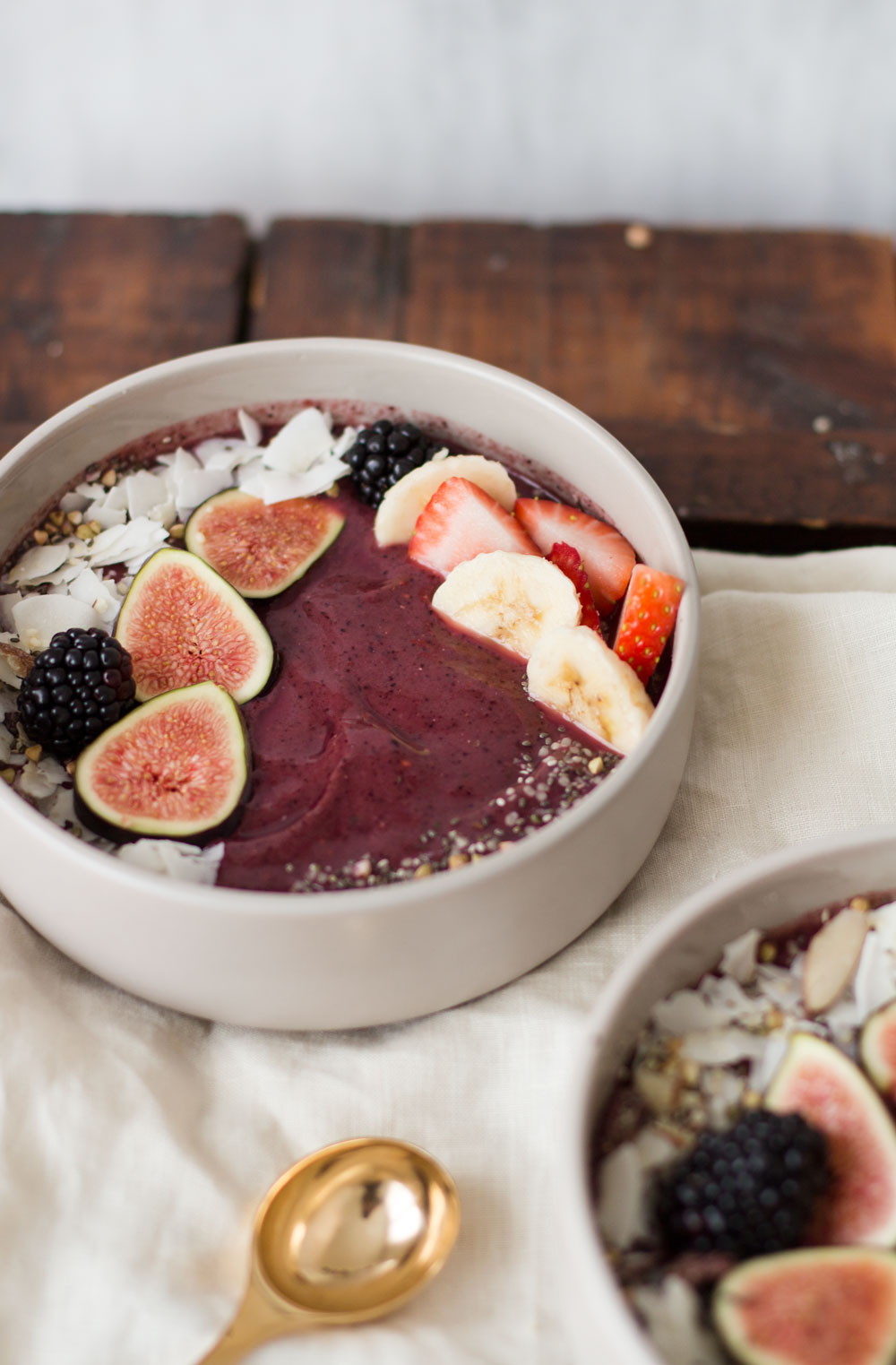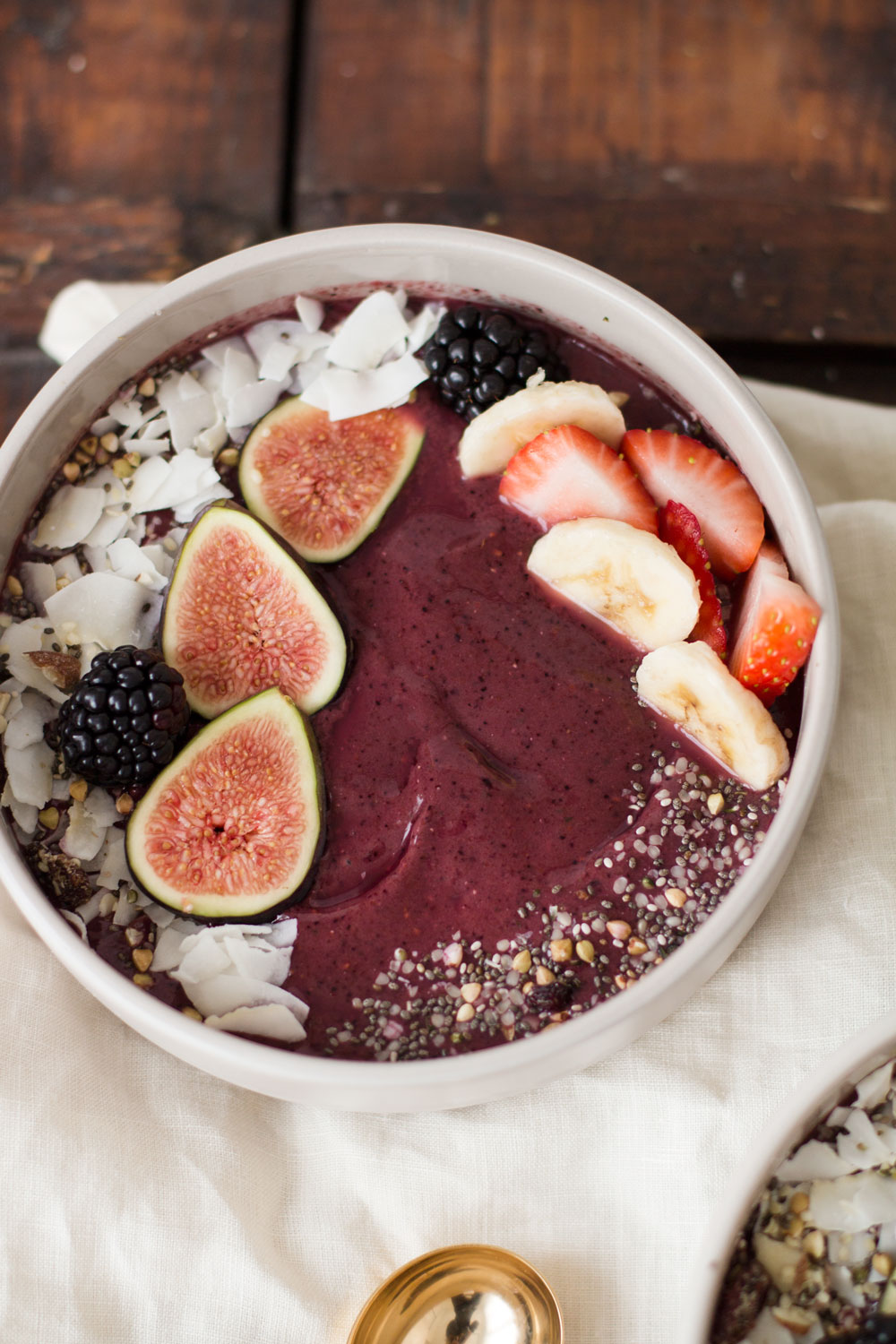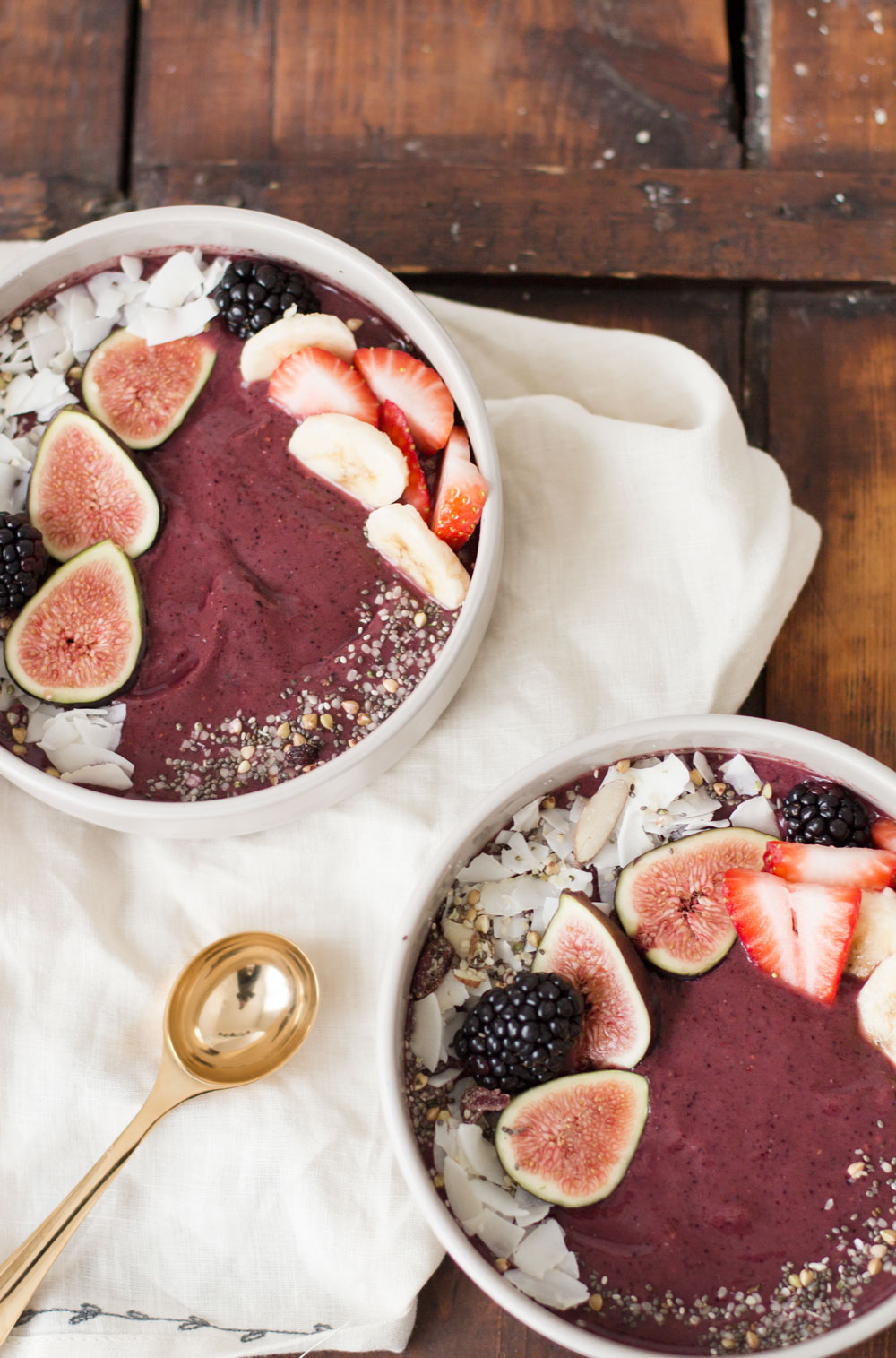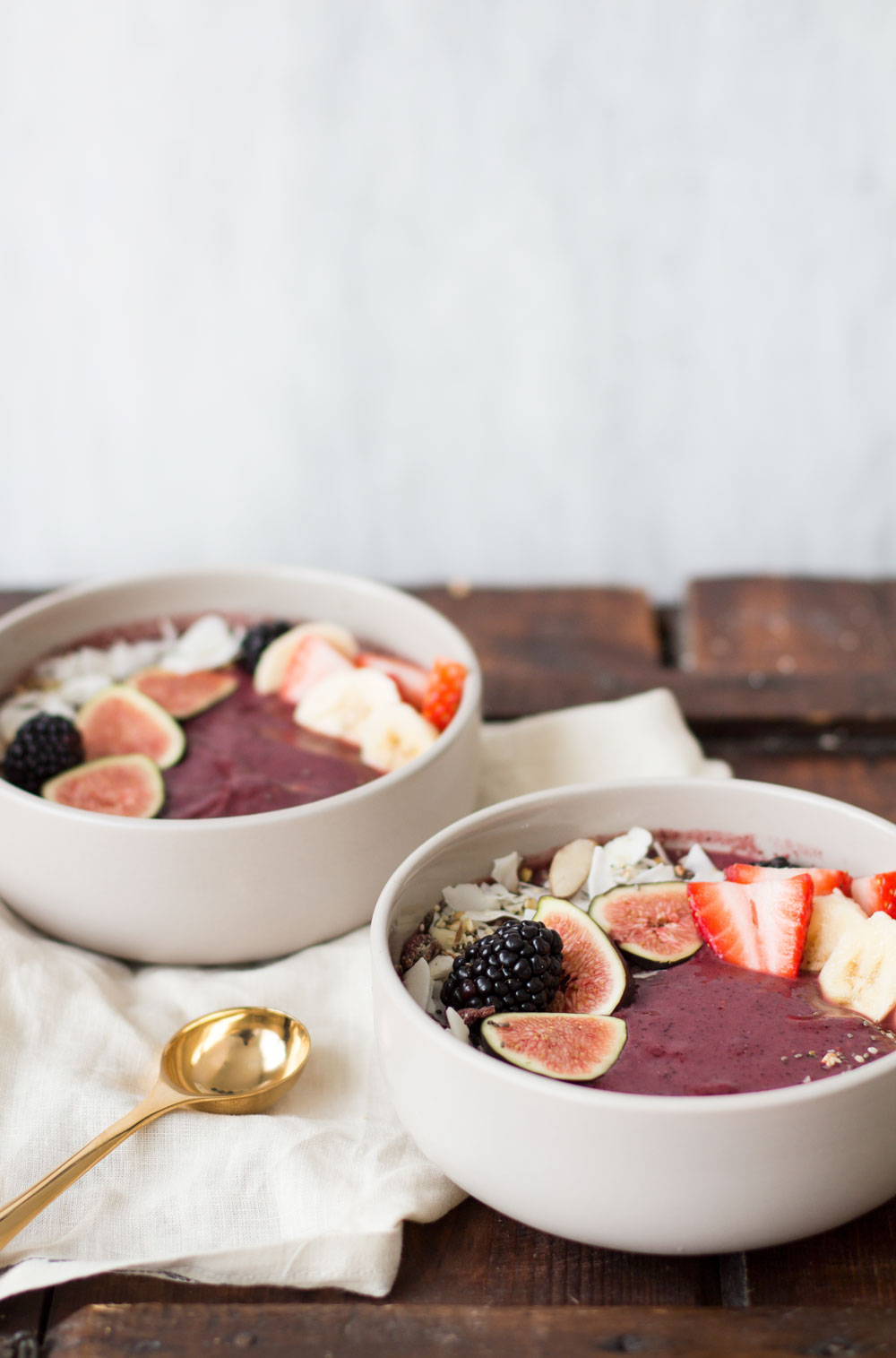 The Best Smoothie Bowl
2016-02-23 17:33:17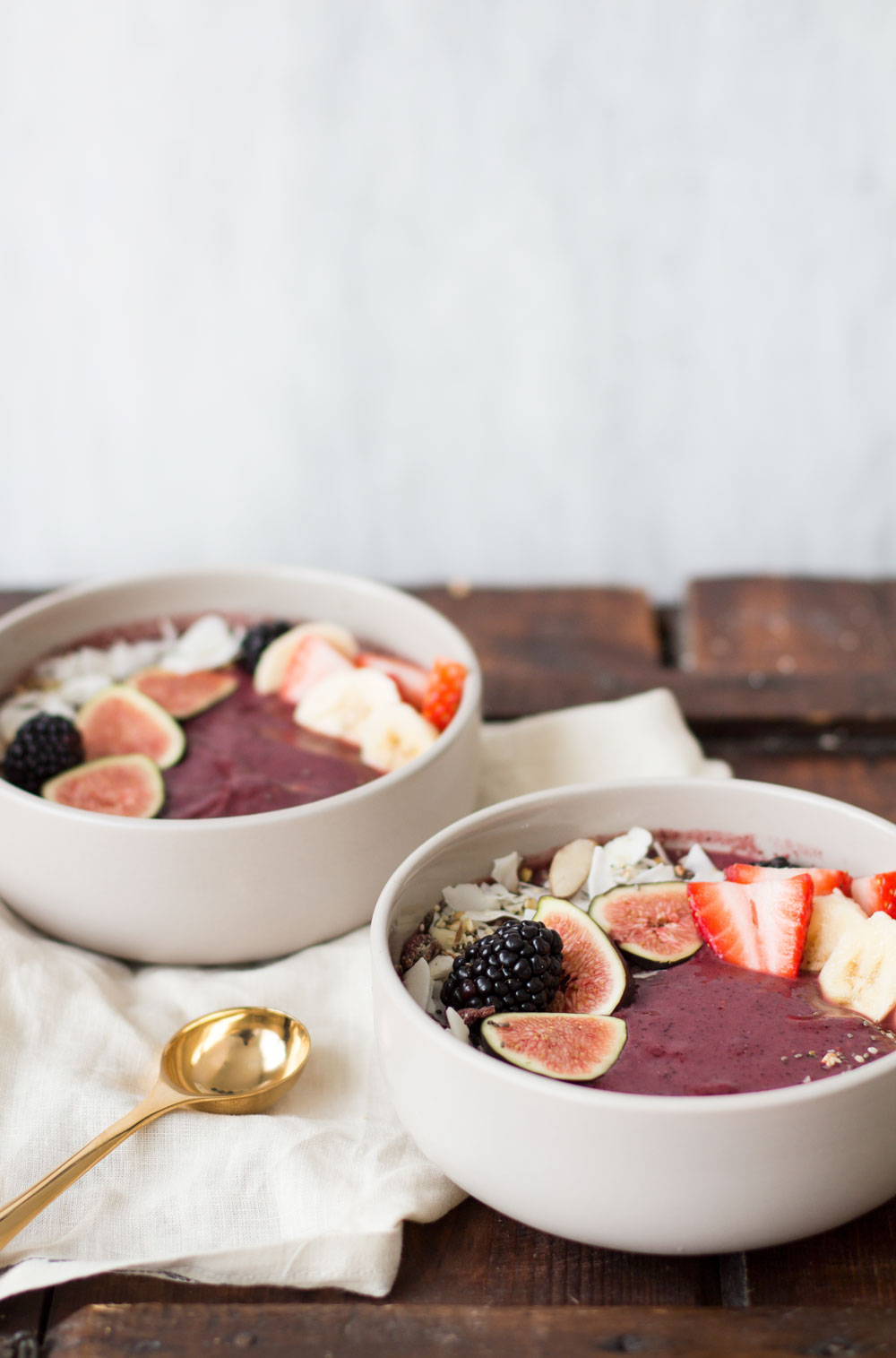 Serves 1
A healthy, delicious and substantial berry smoothie bowl breakfast.
For the Smoothie
1/2 cup plain, non fat yogurt
1/2 cup coconut water
1 cup frozen mixed berries (mine were blackberries, strawberries, and) blueberries
handful of baby spinach
For the Bowl: (you can add or takeaway as much or as little toppings as you like 🙂 )
3-4 fresh strawberries, sliced
1-2 figs, sliced
1/2-1 banana, sliced
3-4 blackberries
sprinkle of organic coconut chips
sprinkle of "Qi'a" breakfast cereal (I used the cranberry vanilla and I love it!)
Instructions
In a blender combine the frozen berries, yogurt, coconut water and spinach together until fully mixed.
Pour the smoothie into a bowl, top with fruit, coconut and cereal and enjoy!
Notes
Note: the nutritional facts are not accurate
The Blondielocks | Life + Style http://www.theblondielocks.com/