When it comes to summertime cooking, I tend to lean towards meals that are quick and easy but still packed with flavour. Fresh veggies like tomatoes and avocado are usually at the top of my list. These Summertime Tacos are a healthier version of boxed tacos and so much more delicious, and the prep/cooking time is virtually the same.

Start by simmering the ground turkey in a heated pan with a small amount of olive oil. After turkey is slightly cooked (a few minutes) take the sausages out of their casings and add them into the pan. I like to use spicy sausages but that's just preference. I also add things such as garlic salt, pepper, all spice, and dried basil to give the meat some more flavour. Cook the meat until finished.
Serving size: for 3-5 people I use about 1 pound of ground turkey and 3 sausages.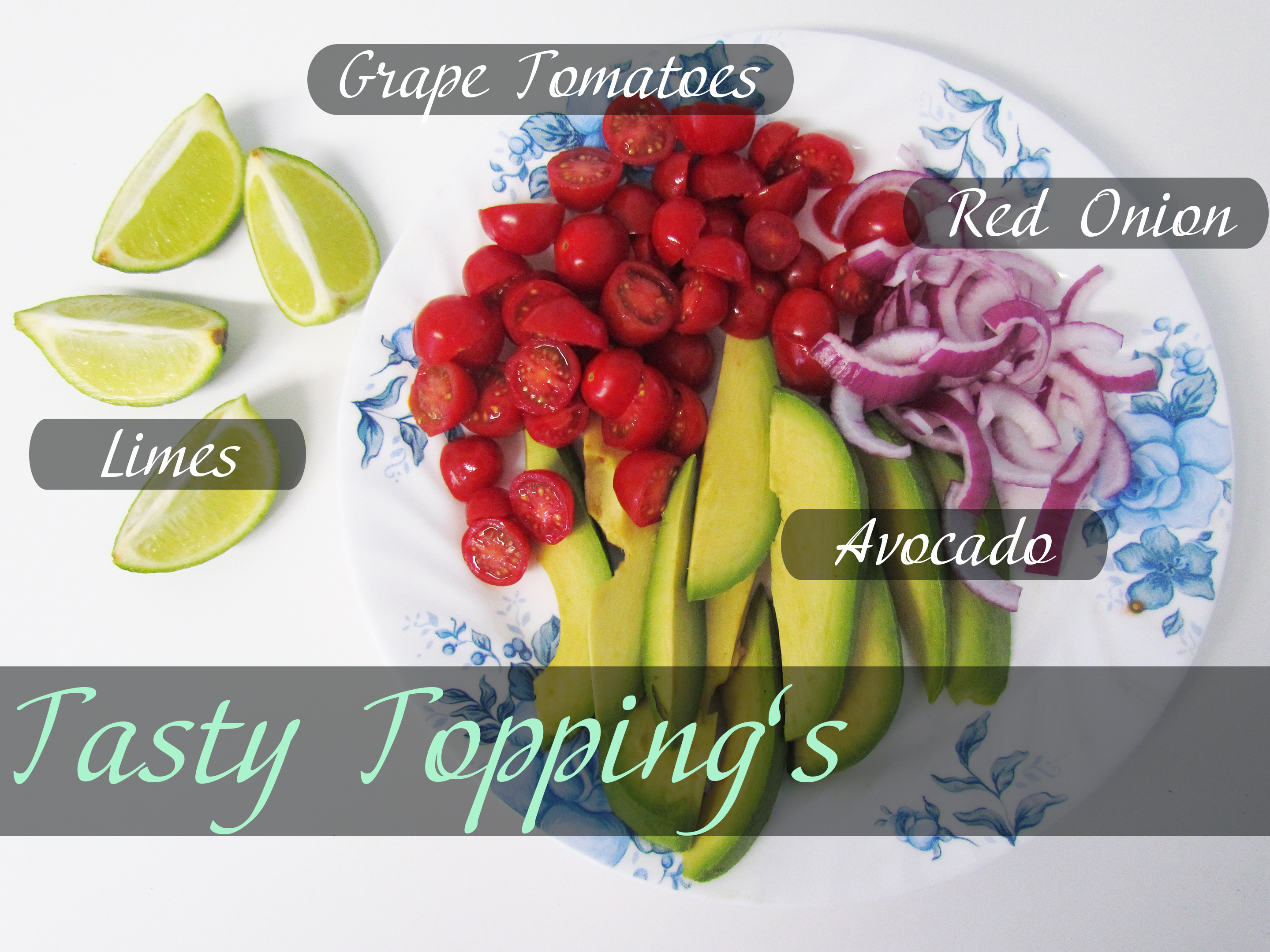 Cut up veggies such as grape tomatoes, avocados, red onion, lettuce and grate some cheese. Finish off by slicing limes for garnish.

Heat tortillas in the oven for about 5 minuets and add any condiments you like (salsa & sour cream are my sauces of choice)
Enjoy!