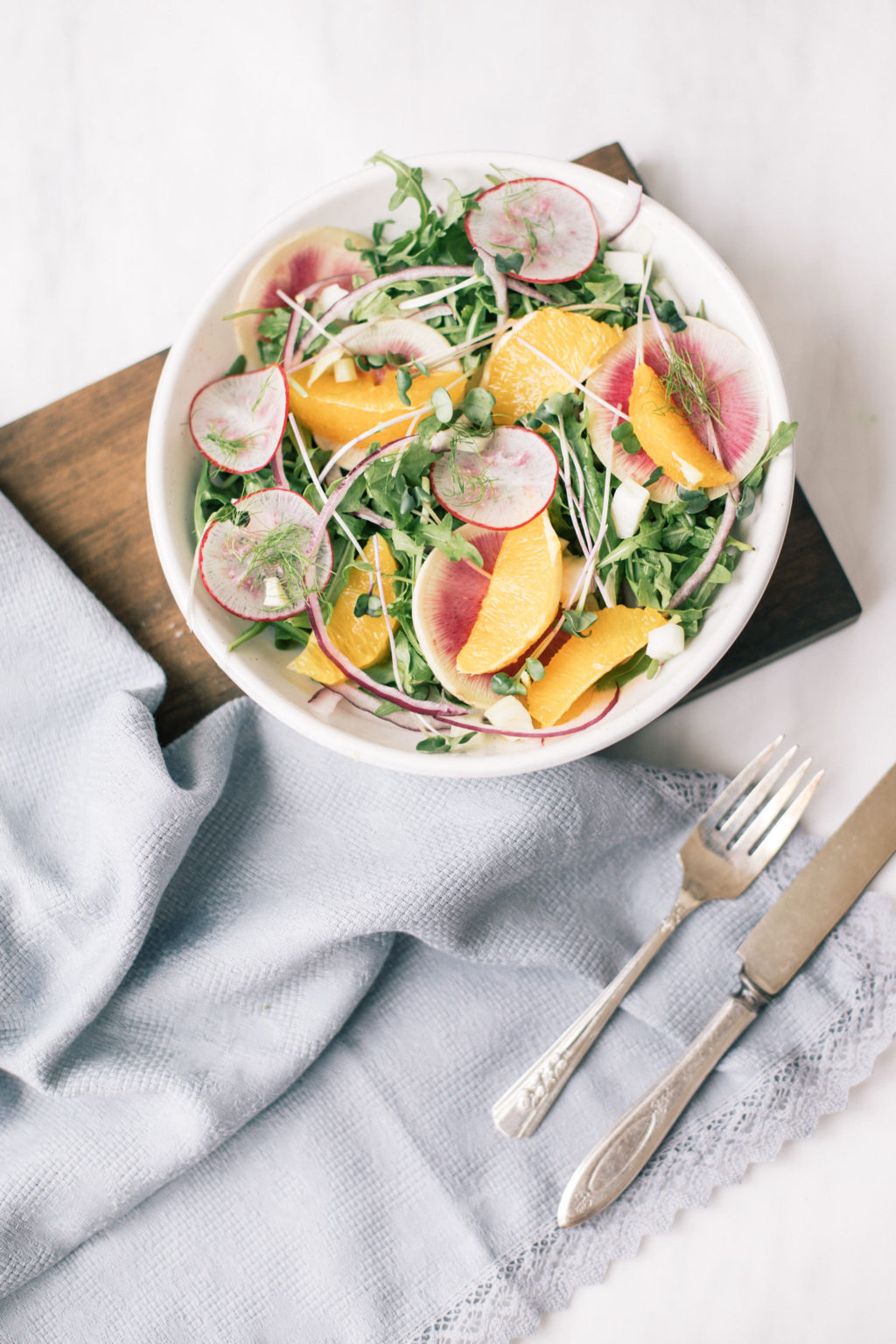 Salad is one of those dishes that can sometimes be considered "boring", but for me, salad is almost always my preferred meal of choice for lunch and more often than not, dinner. If you're one of those people who thinks that salad is boring than I highly recommend you giving this bright, citrus and fennel salad a try. I came across this recipe while watching the Food Network the other evening and I immediately fell in love with the bright colours and the fact that this salad incorporated orange. Upon making it, I found that the anise fennel (an ingredient I don't typically enjoy) mixed so well with zesty citrus. I also put my spin on the recipe by mixing in some thinly sliced watermelon radish which I found added a surprising spicy element (especially with the Dijon dressing). I promise you, this salad is anything but boring.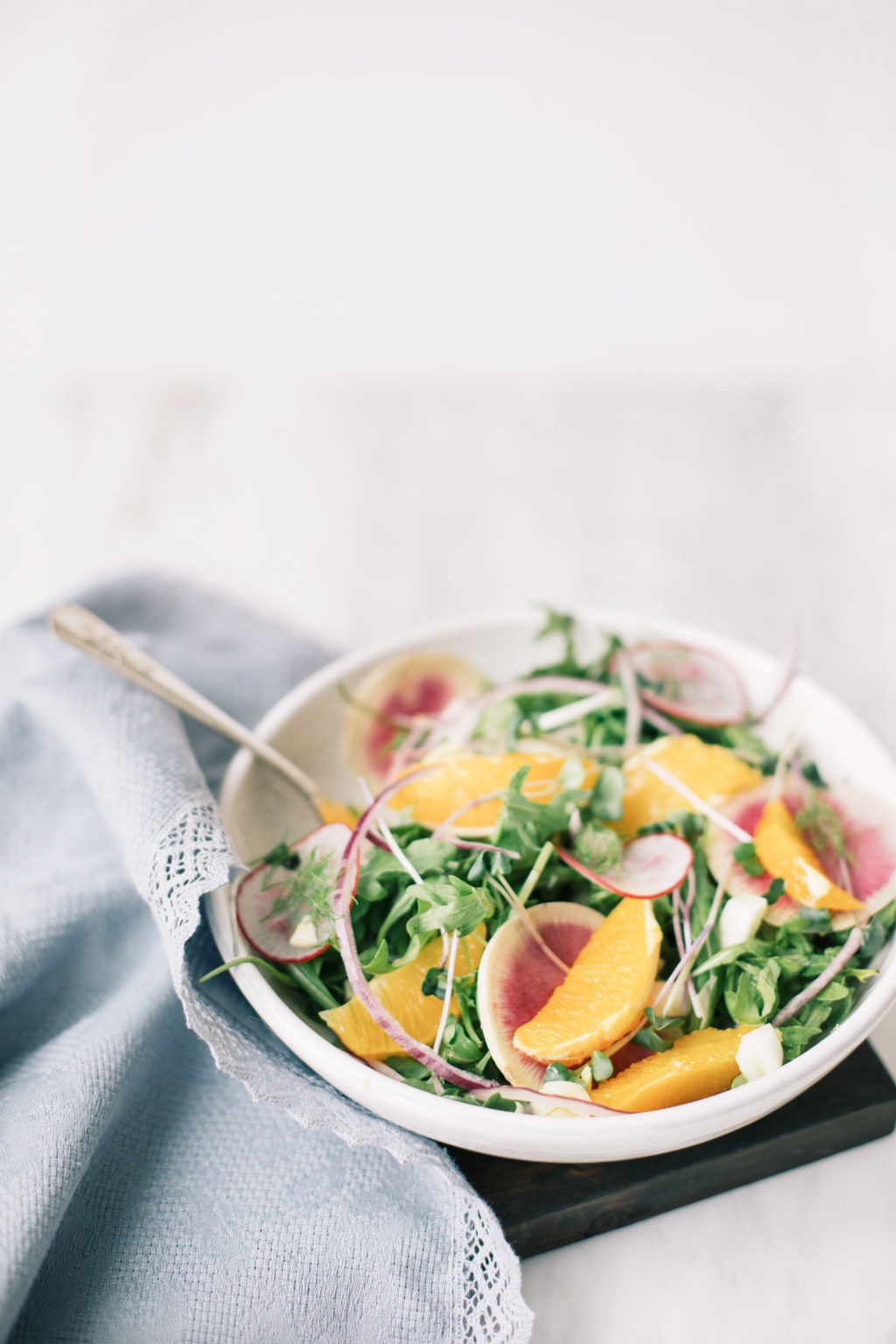 Orange, Radish and Fennel Salad
2017-03-06 19:31:48
Orange adds a zesty spin to this delicious and healthy salad.
Ingredients
1 tsp Dijon mustard
1 Tbsp white balsamic vinegar
Kosher salt and freshly ground black pepper
¼ cup extra-virgin olive oil
3 cups baby arugula
2 navel oranges
1 bulb fennel, thinly sliced
¼ red onion (ore more), sliced into thin rings (I used a mandoline)
1/2 watermelon raddish, sliced thin (I used a mandoline)
1 raddish, slied thin (I used a mandoline)
8 leaves fresh basil, cut into thin strips
Instructions
DIRECTIONS
1. Whisk together the mustard and vinegar in a small bowl. Season with salt and pepper to taste. Slowly add the oil in a thin stream, whisking constantly until fully emulsified. If the dressing breaks while you're making it, stop pouring the oil and whisk what you've made so far until it comes together again.
2. Spread the arugula on a large platter. Slice off the top and bottom of each orange. Cut away the peel and outer membranes, then slice the orange cross-wise into wheels. Layer the orange slices over the arugula, followed by the fennel, onion (add more to taste), radish and basil. Season with salt and pepper. Pour the vinaigrette on top, toss and serve immediately.
Adapted from Valerie Bertinelli
The Blondielocks | Life + Style http://www.theblondielocks.com/