I am a huge fan of spicy, savoury breakfast dishes. So when I woke up one morning a few weeks ago to find Jamie awake and cooking me a spicy sausage hash I was pleasantly surprised. We had both enjoyed a similar spicy andouille sausage hash a few weeks prior at brunch and I think it really must have stuck in Jamie's Mind because his version of the hash was just as good as I remembered. I decided to recreate his recipe before we left for our drive to Halifax and even Jamie agreed that mine was just as good as his. Sometimes it's nice to return the favour of cooking breakfast for your significant other…even if it is the exact same dish.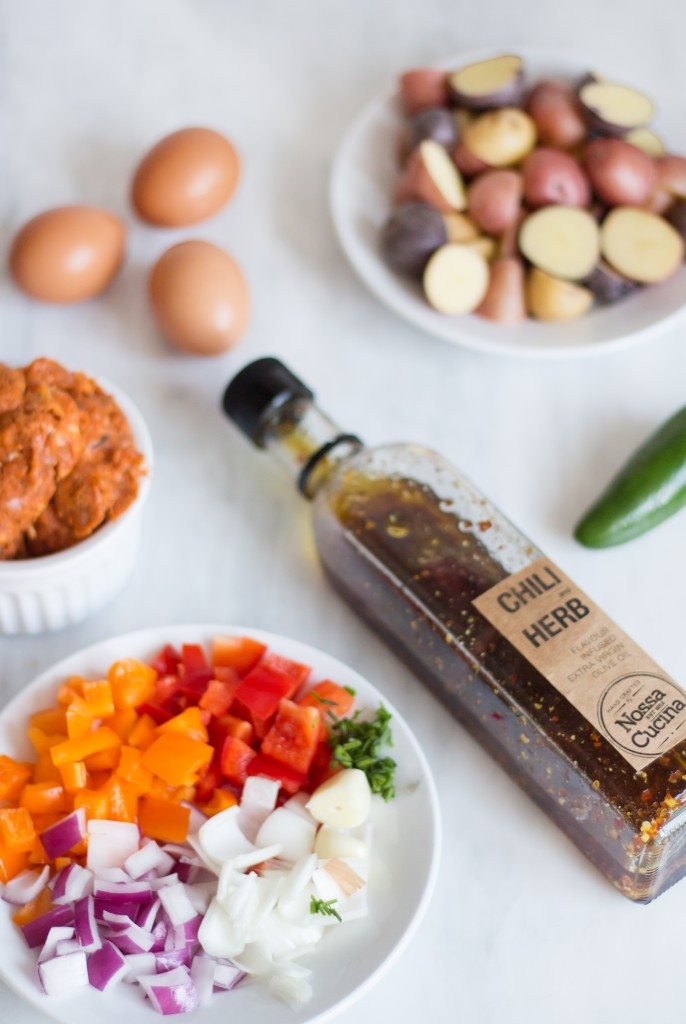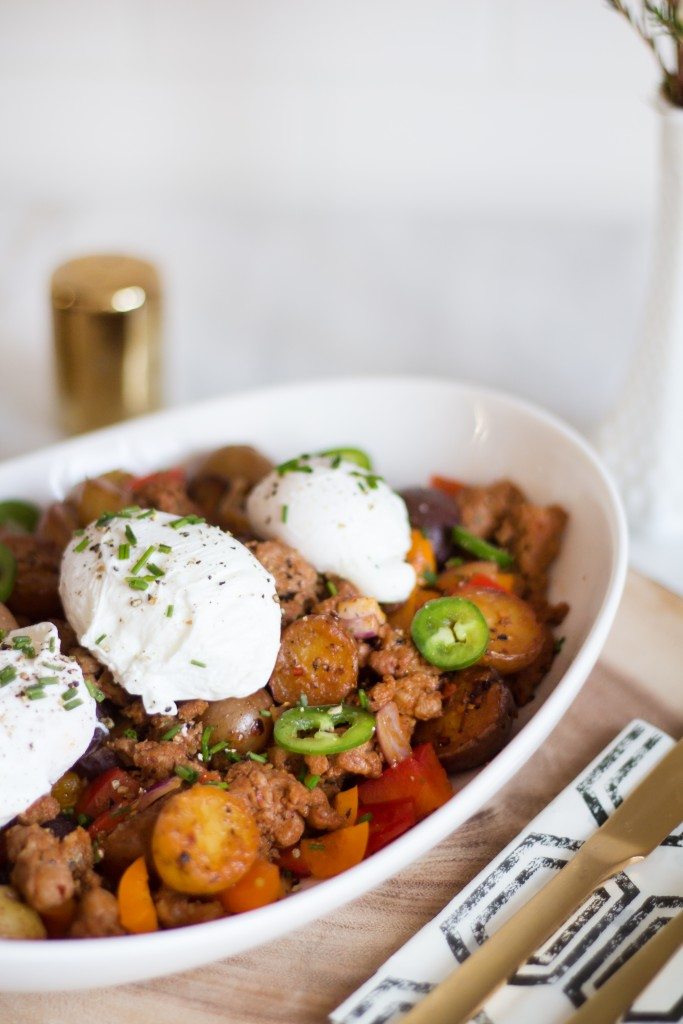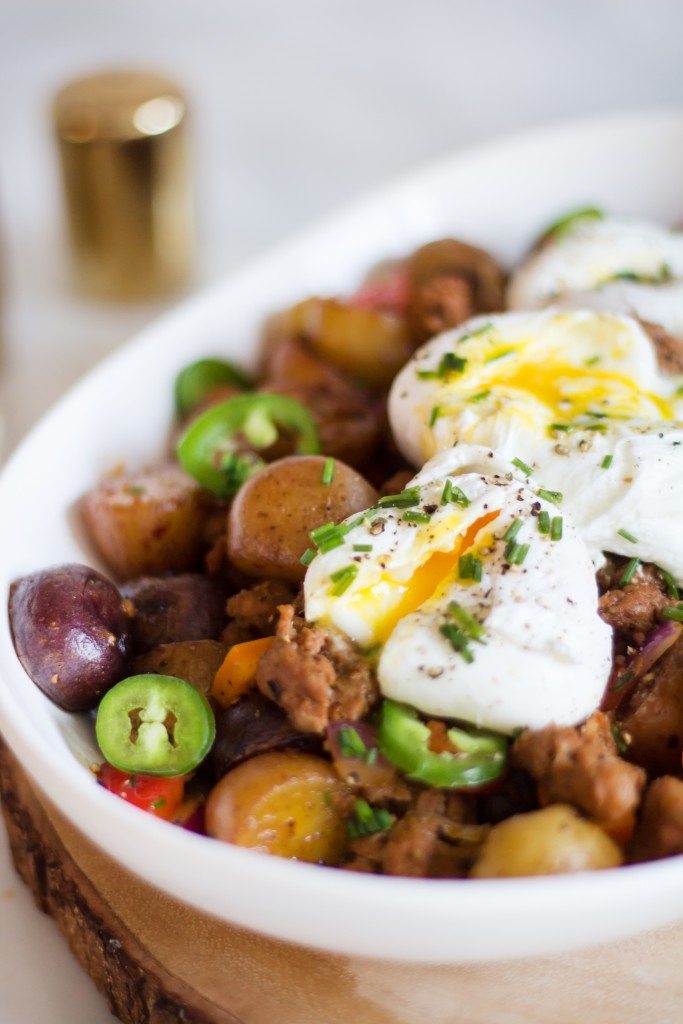 Spicy Sausage Hash
2015-09-01 08:54:55
Ingredients
1 bag Mini Potatoes
3 spicy sausages
1/4 red onion
2 scallions
1/2 red bell pepper
1/2 orange bell pepper
1 jalapeno
1 tbsp chopped chives
3 eggs, pouched
olive oil (I used chili infused for extra spice and flavour)
salt and pepper to taste
Instructions
Add olive oil into a large cast iron skillet and turn on to meduim heat.
Chop mini potatoes in half and add them to the skillet, cover and let cook.
Once the potatoes are cooked remove the sausages from their casings and add them to the skillet.
When the sausage is just about cooked add the red and orange peppers, onions and scallions.
Pouch eggs in a small pot over a low boil for 3 minutes
Remove from pot with a slotted spoon and place the pouched eggs gently on top of the hash.
Top with salt, pepper chives and jalapeños.
The Blondielocks | Life + Style http://www.theblondielocks.com/