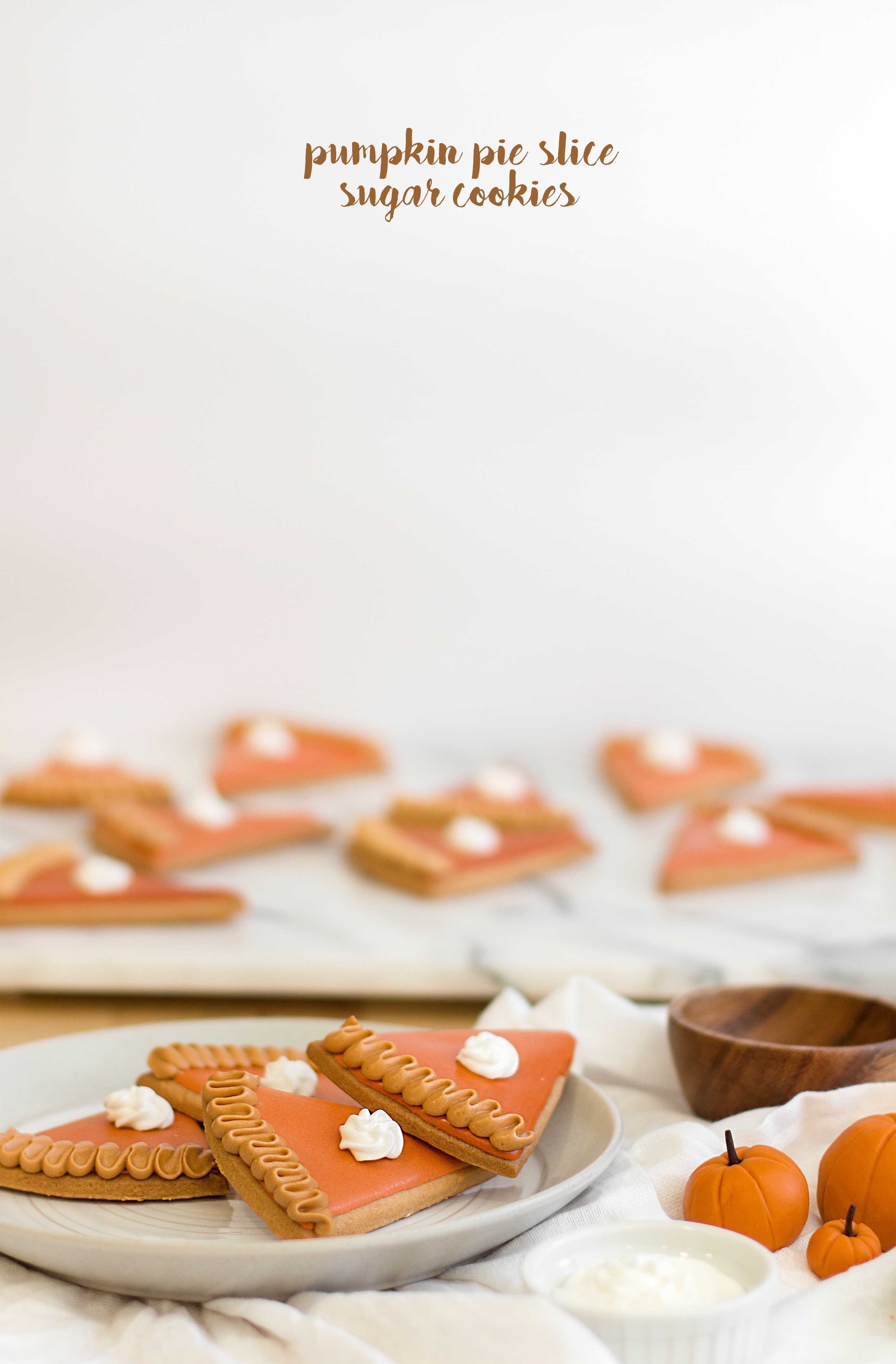 My most beloved fall dessert is without a doubt classic pumpkin pie…speaking of which have you seen my pumpkin pie milk shake from last year because it is a must make! Anyway, my friend Jacquelyn and I were recently invited to Dessert Lady to make these pumpkin pie slice sugar cookies and you can imagine my complete and utter excitement to hear that we would be making a cookie inspired by my most treasured fall sweet. Although these cookies don't actually taste like pumpkin pie, (there will be enough of that on our table come this weekend) I have a feeling that they will nevertheless be the hot topic at our dessert table this Thanksgiving. And how about these fondant pumpkins? You won't believe how easy they are to make and they couldn't be any cuter if they tried!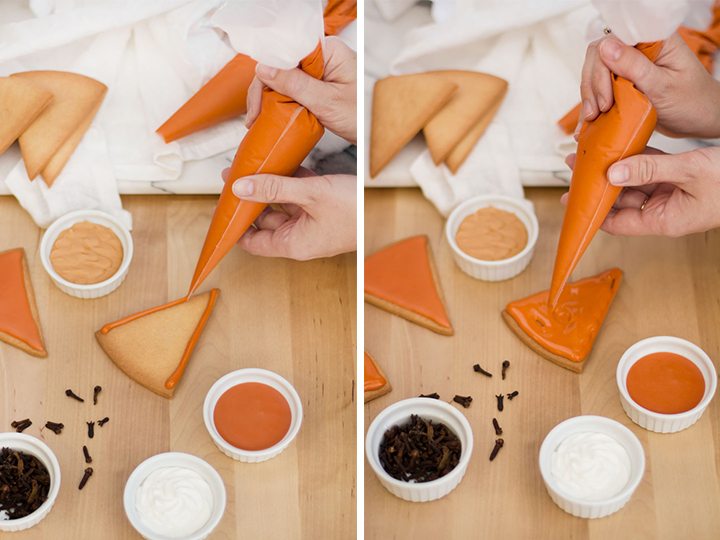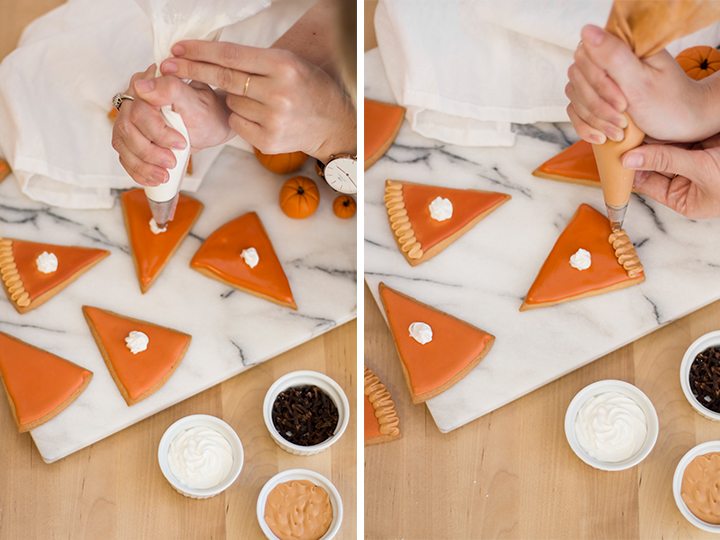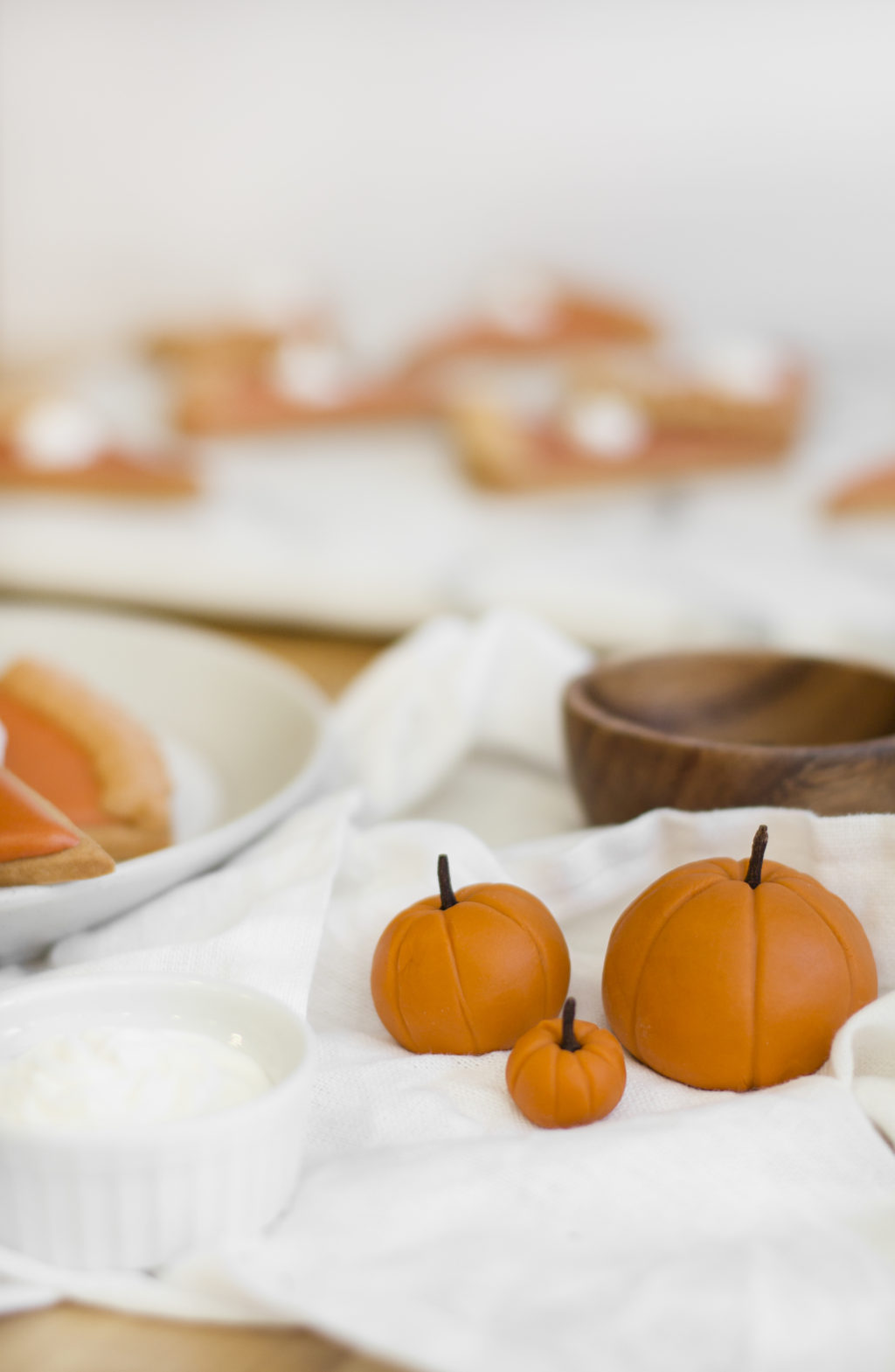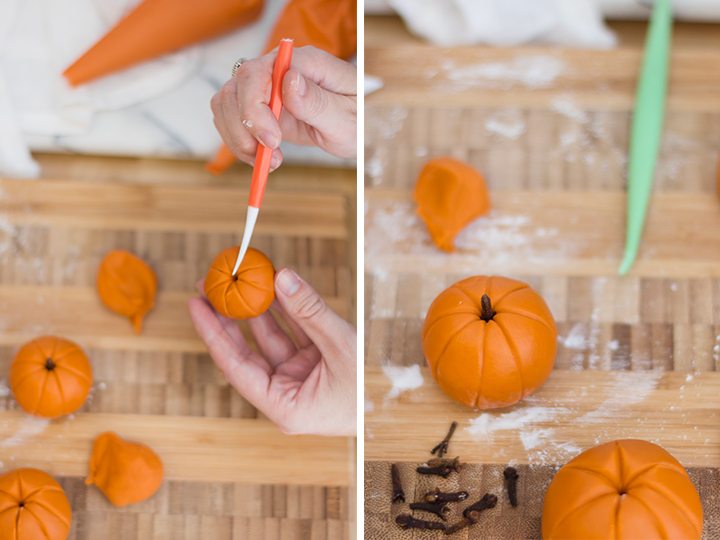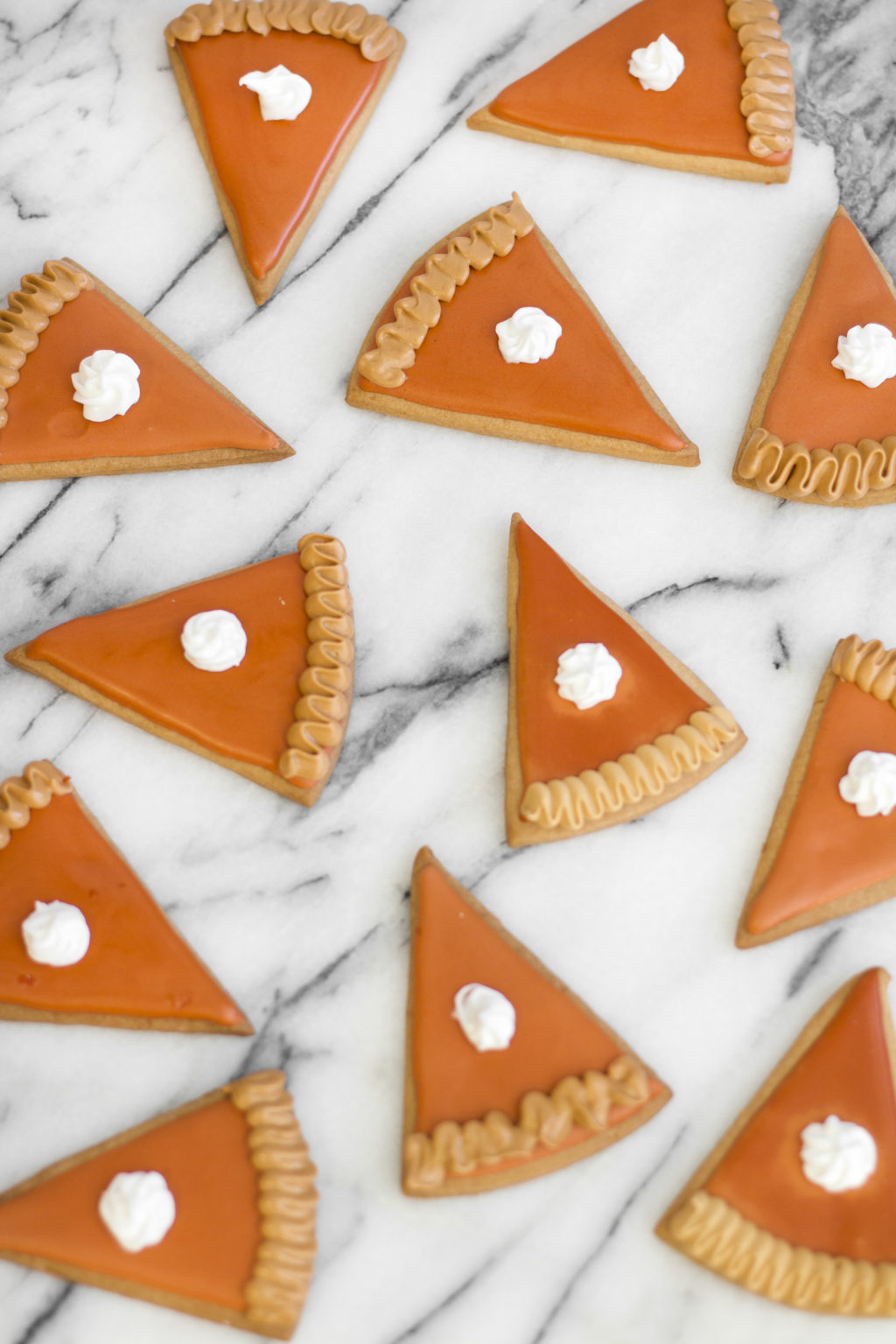 Pumpkin Pie Slice Sugar Cookies
2016-10-04 22:10:33
Ingredients
Sugar Cookie
1/2 cup Butter
1/2 cup Granulated Sugar
1 Egg
20g Homo Milk
1/2 tsp Pure Vanilla Extract
1/4 tsp Salt
1 tsp Baking Powder
1 cup Cake Flour
Royal icing
3/4 cup pasteurized egg whites (can be bought in any grocery store)
1 teaspoon vanilla extract
4 cups confectioners' sugar
Fondant Pumpkins
fondant
cloves
For the cookies
Step 1: Cream the Butter and Sugar together until light and fluffy in a Mixing bowl
Step 2: Add Egg
Step 3: Add Milk and Vanilla Extract, mix until it combines
Step 4: Combing Flour, Baking Powder, and Salt in a bowl, mix well.
Step 5: Add all the Flour mixture into the egg mixture, mix until it combines.
Refrigerate the double overnight before using it.
Preheat the oven at 350F
light dust the work table, start rolling out the dough about 1/4" think, cut out 2 circles with a 8" cake ring.
Use a pizza cutter, divide each circle into 6 pcs.
Put a parchment paper on a baking pan, bake it for 13 to 15mins - Golden Brown color, let it chill on the rack
For the royal icing
Beat egg whites in clean, large bowl with mixer at high speed until foamy. Gradually add sugar and vanilla extract. Beat at high speed until thickened.
Divide the white royal icing in the 3 separate bowl one for the crust, one for the pie filling, and one for the whipped cream.
For the Pie Filling: Add the follow food coloring in the royal icing, Orange (5 drops), Red(1/2 drop), Chocolate Brown(2 drop), Egg Yellow (1/2 drop), if the icing is too much, you can think it out with a bit of egg white. Should be running texture. Place in a paper cone, flood the whole slice of cookie. Set aside, and let it dry for 30 mins.
For the Crust: Add, Ivory(3 drops), chocolate Brown(1/4 drop), Egg Yellow (1 drop), mix it in. Use the pedal piping tip and pipe the shells.
For the Whipped Cream, use the star piping tip, pipe a rosette in the centre.
For the Fondant pumpkins
For the pumpkin colour: Add the follow food coloring in the fondant, Orange (5 drops), Red(1/2 drop), Chocolate Brown(2 drop), Egg Yellow (1/2 drop)
Roll combine food colouring mixture together and add it to the fondand, mix together until combined.
Using your hands roll a ball shape with the fondant
Using a slim fondant tool (like pictured above) make a hole in the top of the pumpkin. Make light scraping motions from the top of the hole to the bottom of the pumpkin working your way around the pumpkin.
Insert a clove for your pumpkin stem
The Blondielocks | Life + Style http://www.theblondielocks.com/