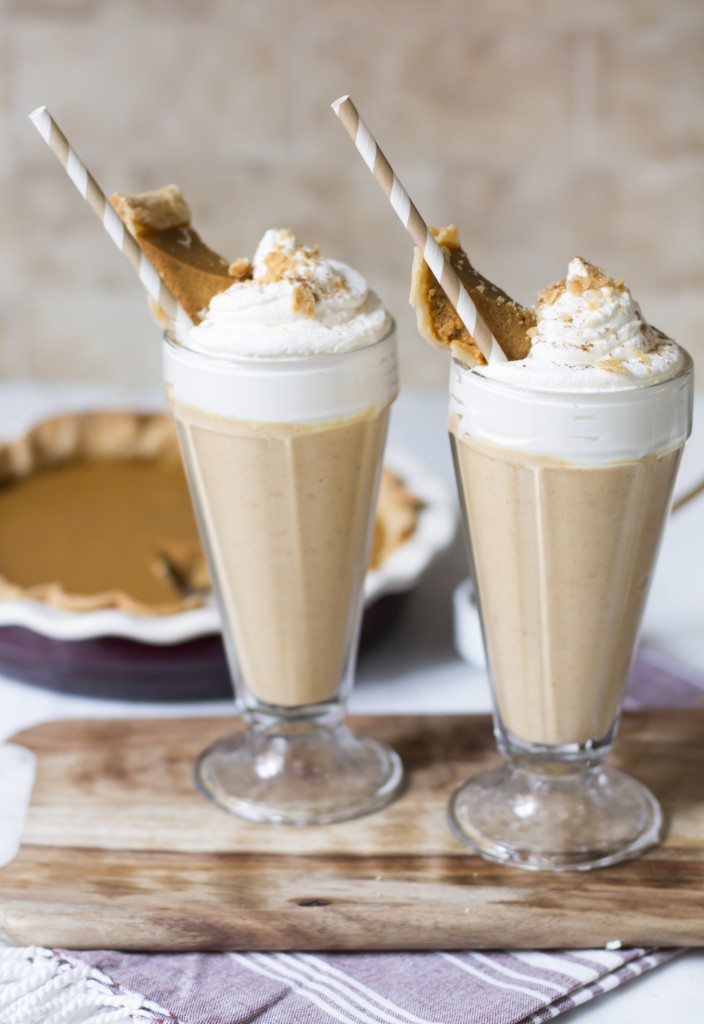 When Milo was a puppy Jamie and I enrolled him in obedience training that we would attend on a weekly basis. After his training we would almost always head over to The Lakeview Restaurant and order their famous Apple Pie Milkshake. The shake is basically a huge slice of apple pie a la mode blended up and served with a heaping amount of whipped cream on top. I was dreaming about their milkshake the other day when it hit me that apple is not the only flavour of pie that can be blended up into this delicious dessert meets drink. To get myself in the fall spirit I created a pumpkin pie milkshake using the same basic principles as the apple pie shake. I baked a fresh pumpkin pie and then blended it up with ice cream and milk and finished it off with whipped cream, pie crumbles and pumpkin pie spice. This pumpkin pie milkshake is what fall dessert dreams are made of.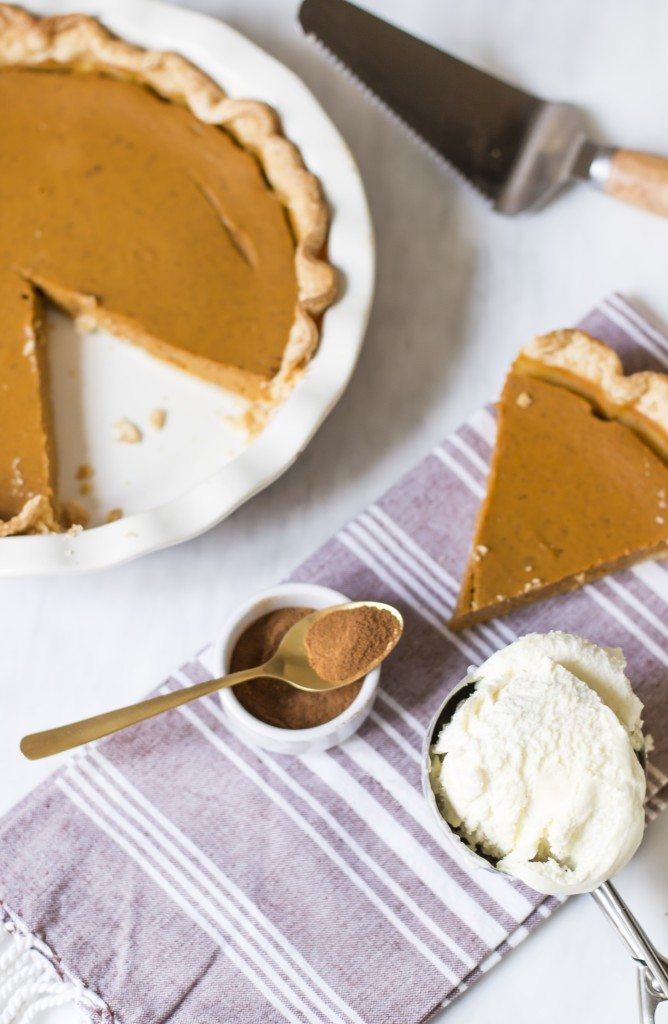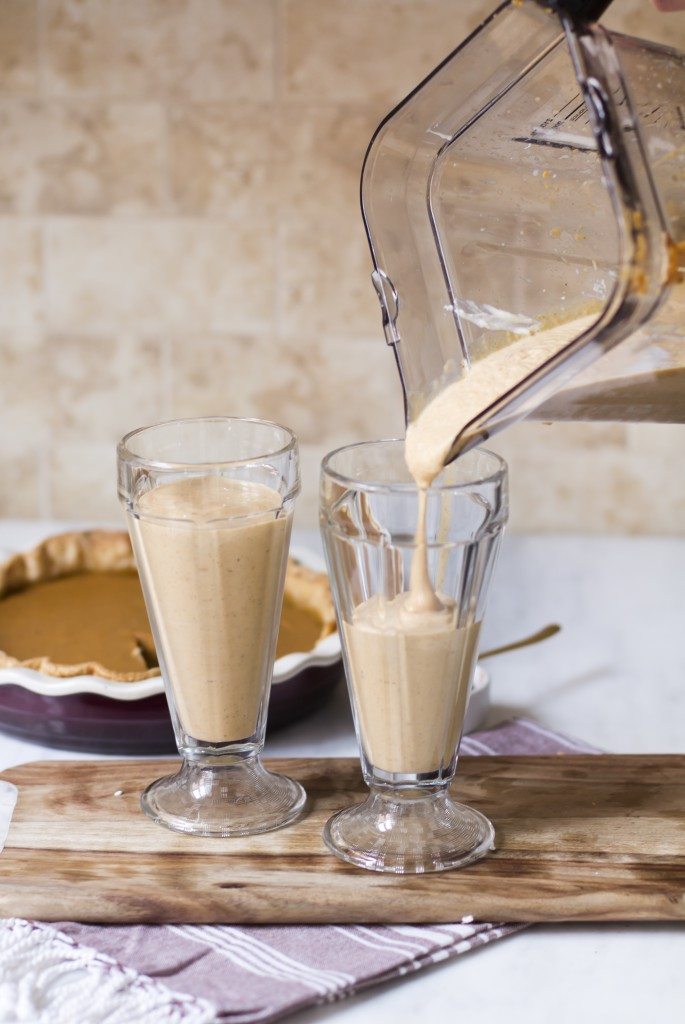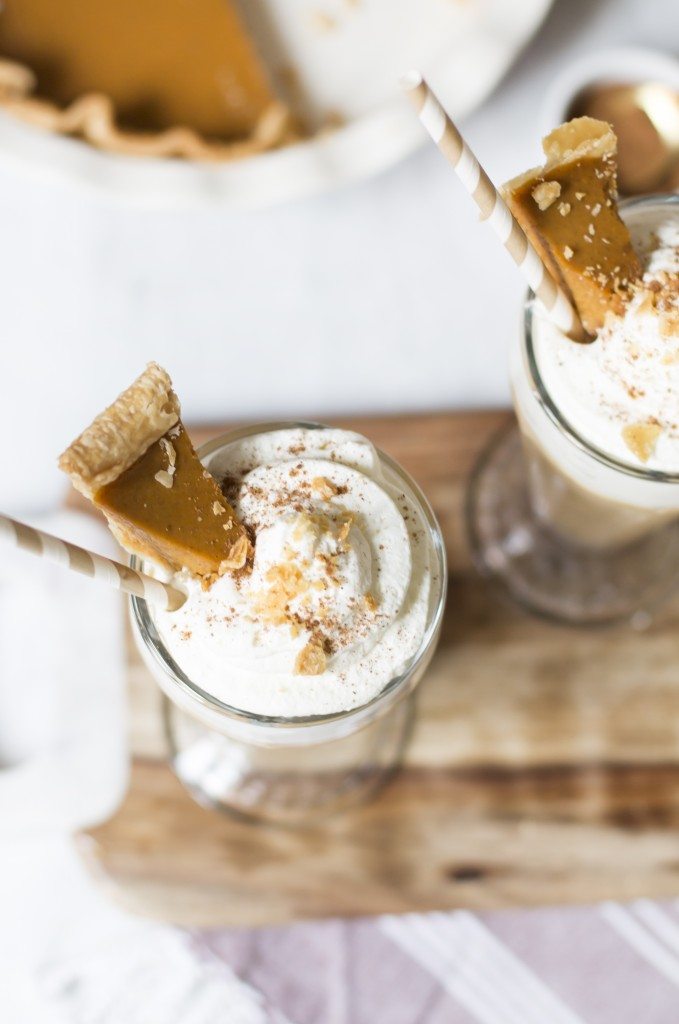 Pumpkin Pie Milkshakes
2015-09-28 23:21:36
What could be better than a fresh slice of pumpkin pie? A fresh slice of pumpkin pie blended into a milkshake!
Makes 2 milkshakes
2-2 1/2 generous slices of freshly baked pumpkin pie
2 generous scoops of ice cream
1/2 cup - 3/4 cup of milk depending on how thick you like your milkshake
Whipping cream
Pumpkin pie spice (cinnamon, nutmeg, ginger, all spice)
Instructions
Blend pie, ice cream and milk in a blender until the ice cream is fully combined. I prefer my milkshake to have some pie pieces left in it so I blended it for about 10 second. If you want a smoother consistency blend for about 15-20 seconds.
Top with fresh whipped cream, a small slice of pumpkin pie, pumpkin pie crust crumbles and pumpkin pie spice.
The Blondielocks | Life + Style http://www.theblondielocks.com/